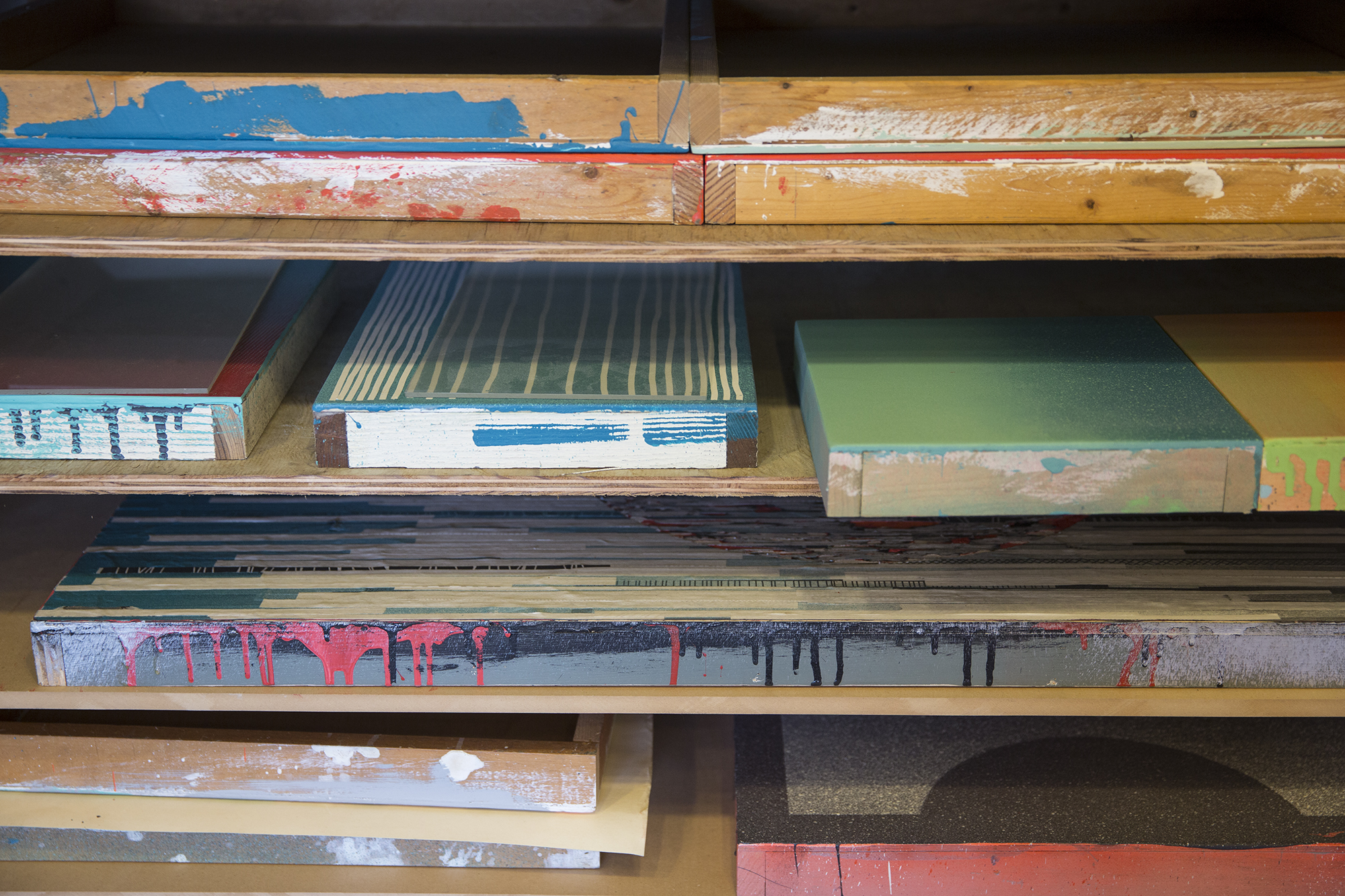 We are excited to share the work of San Francisco artist Erik Otto. We have known Erik through bikes, and love what he is creating as an artist. Working with Castelli, and Specialized, we have created a cycling kit and bottles with Erik, and love the finished pieces. Enclosed are some thoughts from Erik.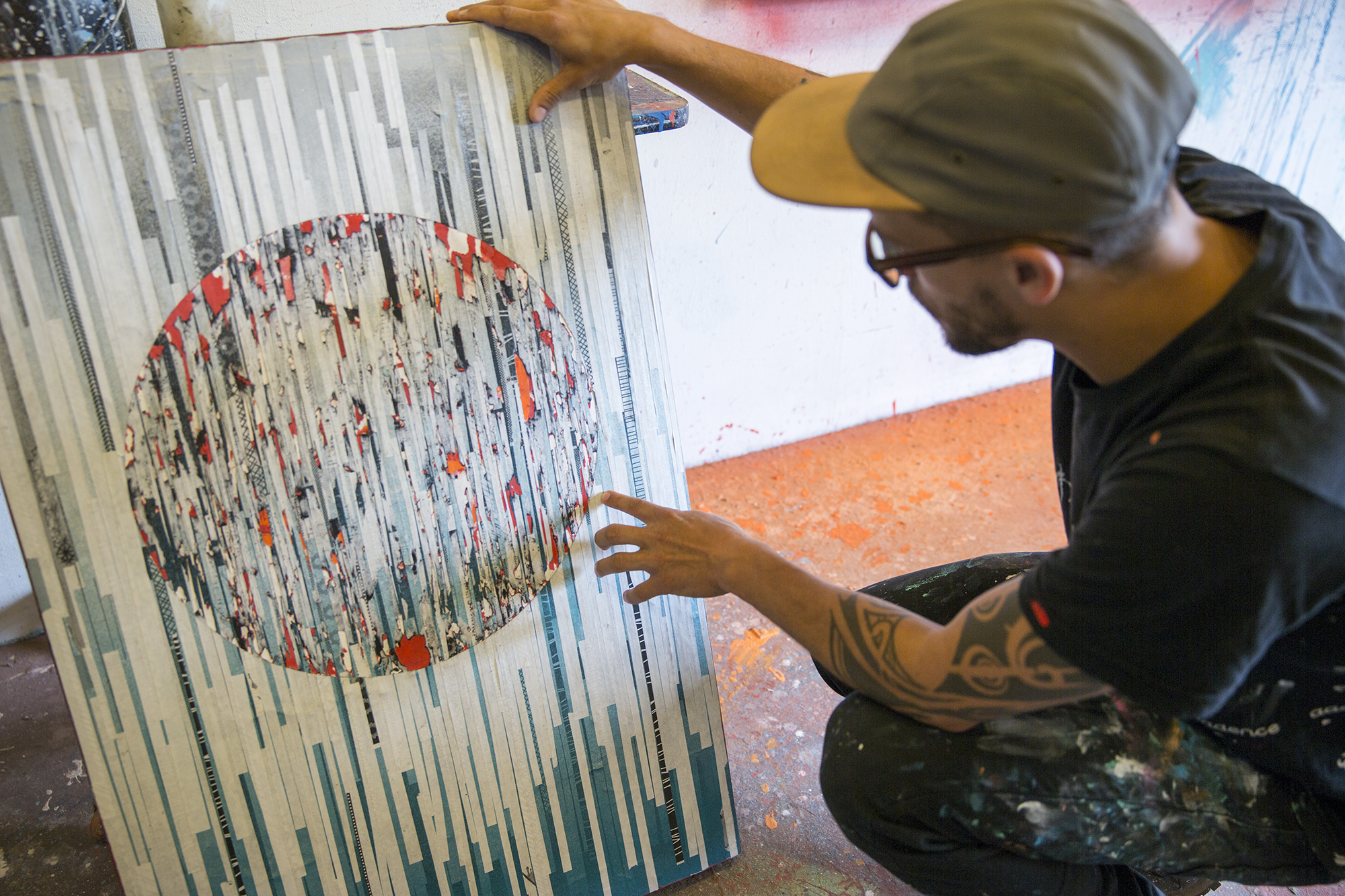 I grew up as a very active kid and across from my neighborhood park there was an unfinished construction site that became the secret hangout where local kids would find a way through the fence and ride BMX bikes until someone either got hurt or we chased out by security. Once I was old enough to drive a car, I put off on getting a license and wanted to do everything on bike. After graduating college in 2005, I moved to San Francisco to pursue a career in art, but also became exposed to the fixed gear track bike scene from the MASH team for the first time. Heavily influenced by the strength and creativity from those riders I was inspired to ride the city. Everything was so new and I quickly learned how cycling is the best way to get to know your surroundings all the while having fun doing so.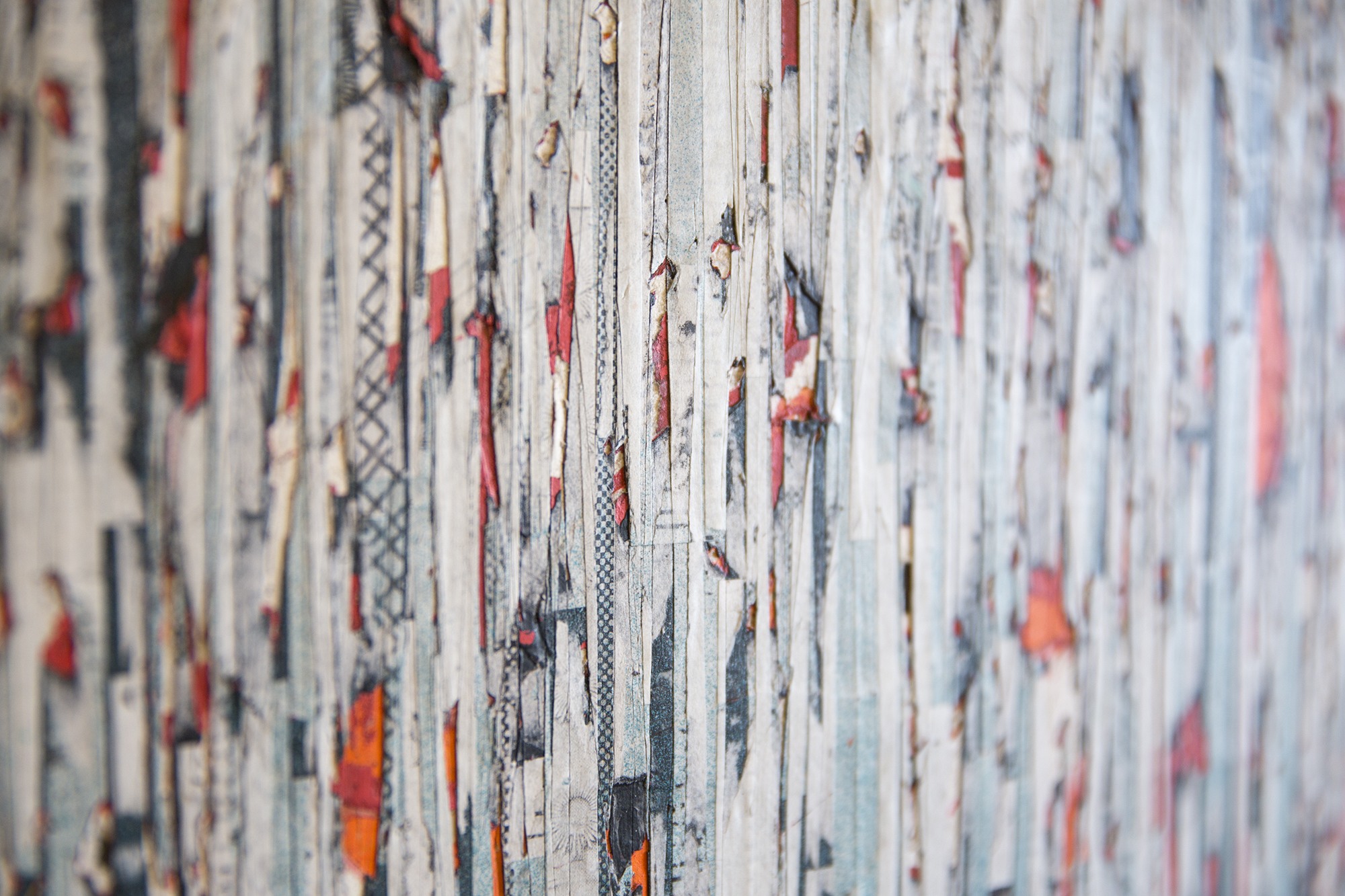 And that's just it. Biking has always been something I turned to for enjoyment. I would work a full day in the studio and scheduled tasks that required me to break up my day to ride across town to pick up or drop something off. Riding bikes and making art initially were very separate, but over time, the lifestyle from experiencing the world on two wheels became a major influence to the more serious work I began creating. I was making work that captured motion and energy and through the process itself I would find a sense of peace amidst forces that I felt were beyond my control. Similarly, the self-sufficient act of riding a bike became empowering and my continual place of refuge, while my interest in flow increased both in and out of the studio. I would make the work then process it later while on a bike and it didn't take long to see that the two outlets were becoming one.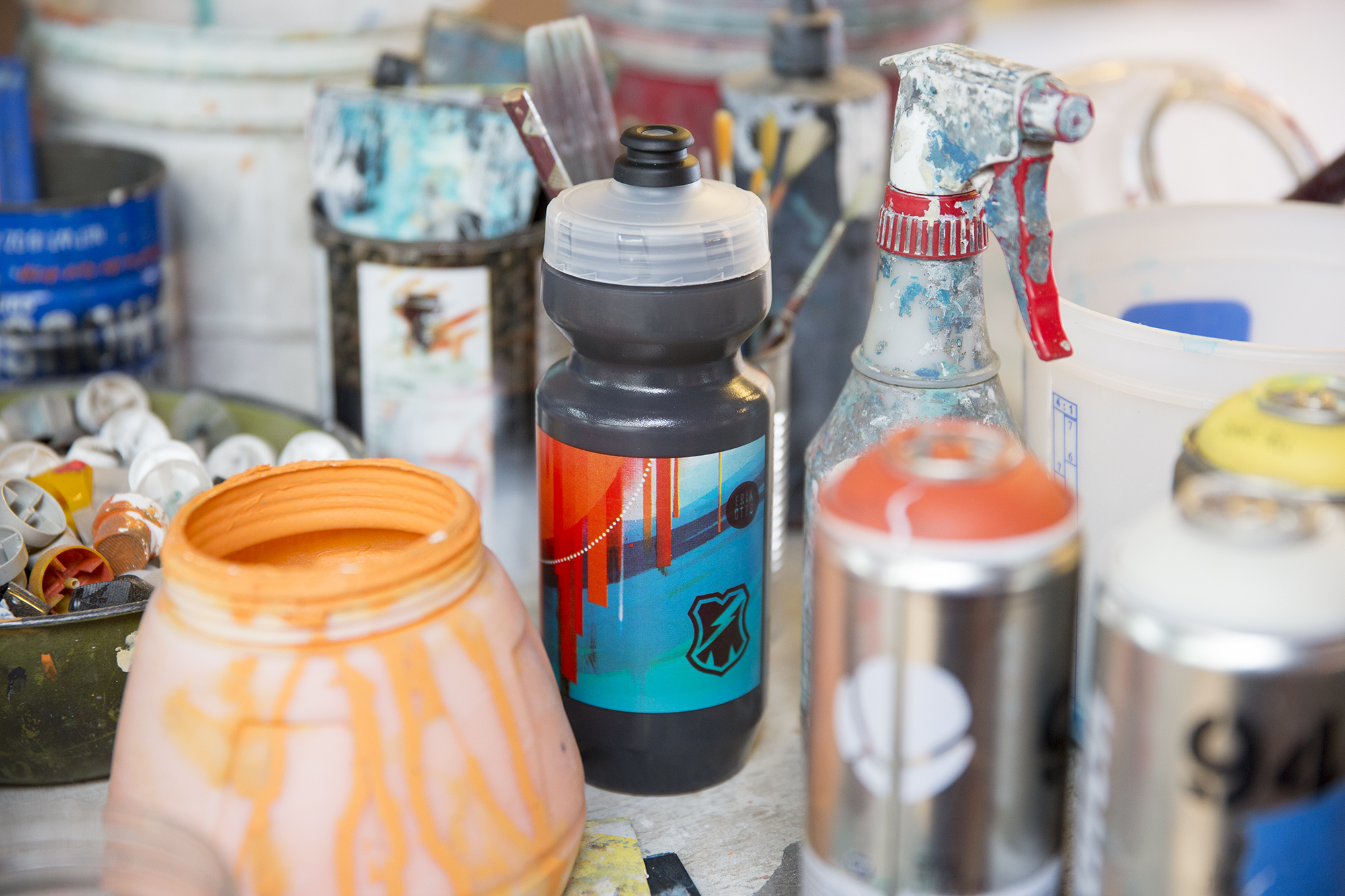 This still holds true today, and while the themes of my work have evolved, the ability to survive with an alternative career path in an expensive city hasn't become any easier. It takes an insane amount of dedication and perseverance to overcome the moments where nothing seems to be working. I consciously chose this life of struggle and every day I do my best to keep things moving forward. Meanwhile, every single day I hop on a bike which serves as a reminder to power through the pain and endure the most difficult of times because you never know what's possible unless you keep on going.
We created 22oz Purist Bottles with Erik's print. We love how these turned out.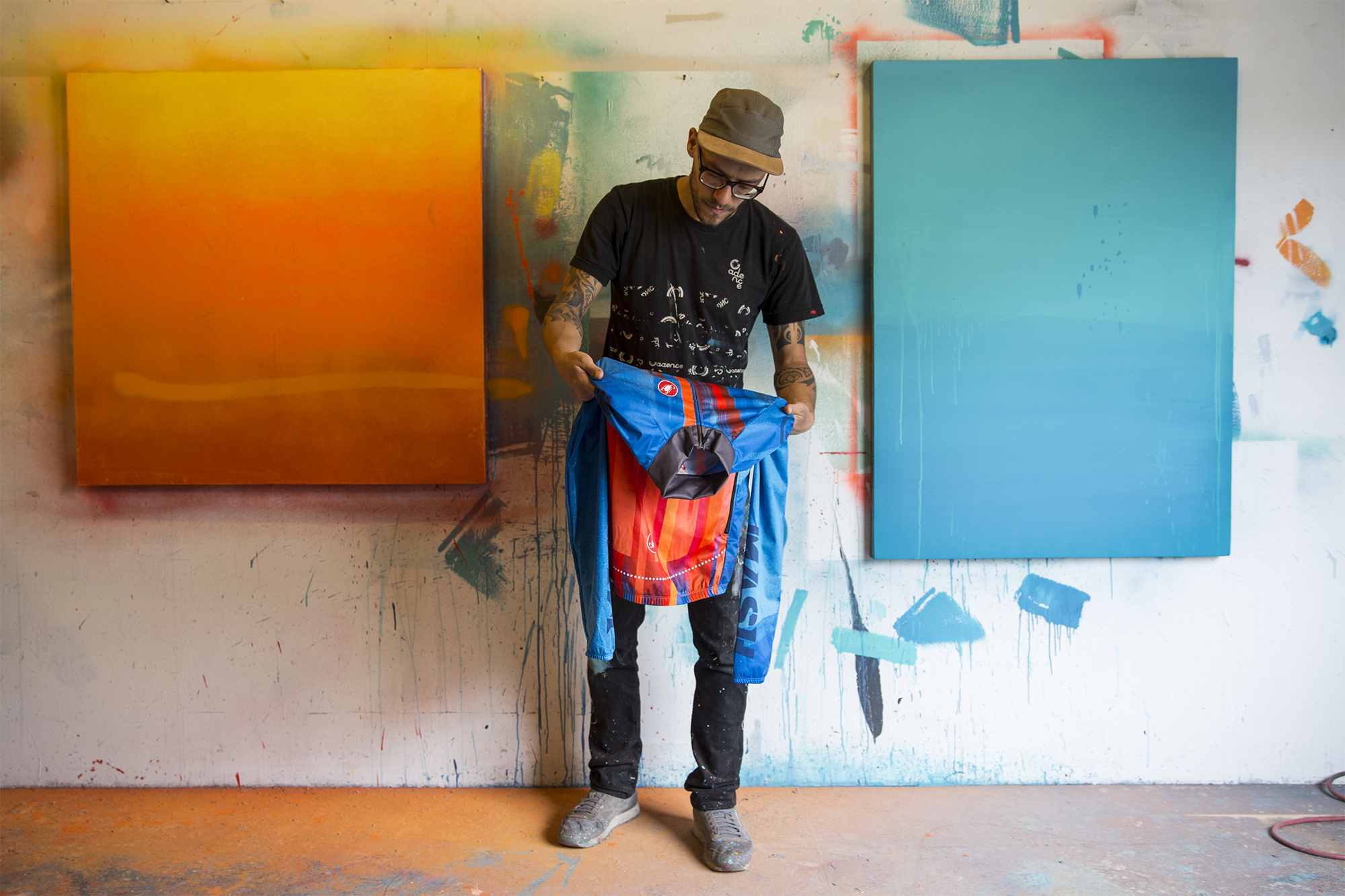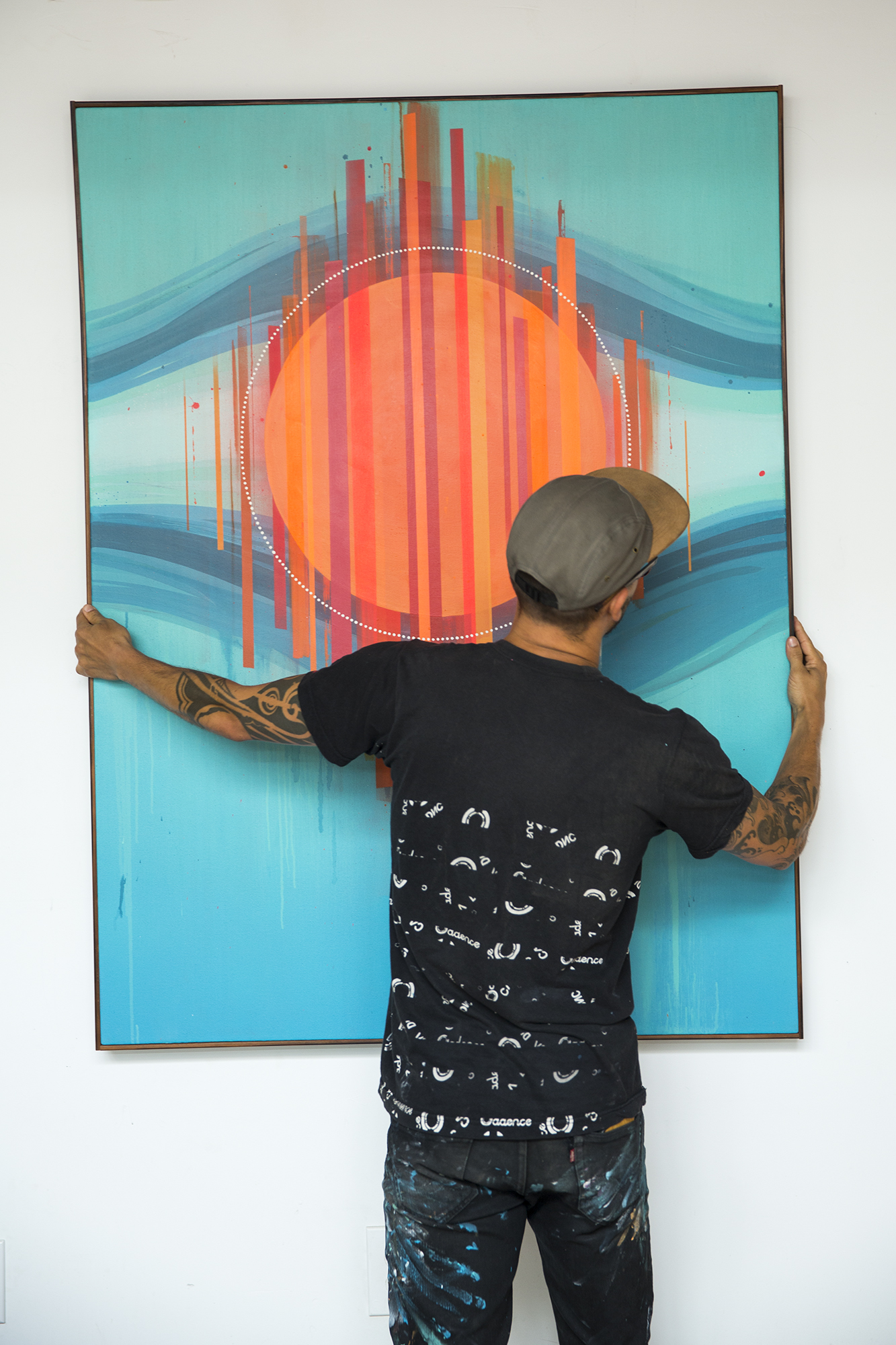 Waves of Change
acrylic and spray paint on canvas
41 x 55 in.
2014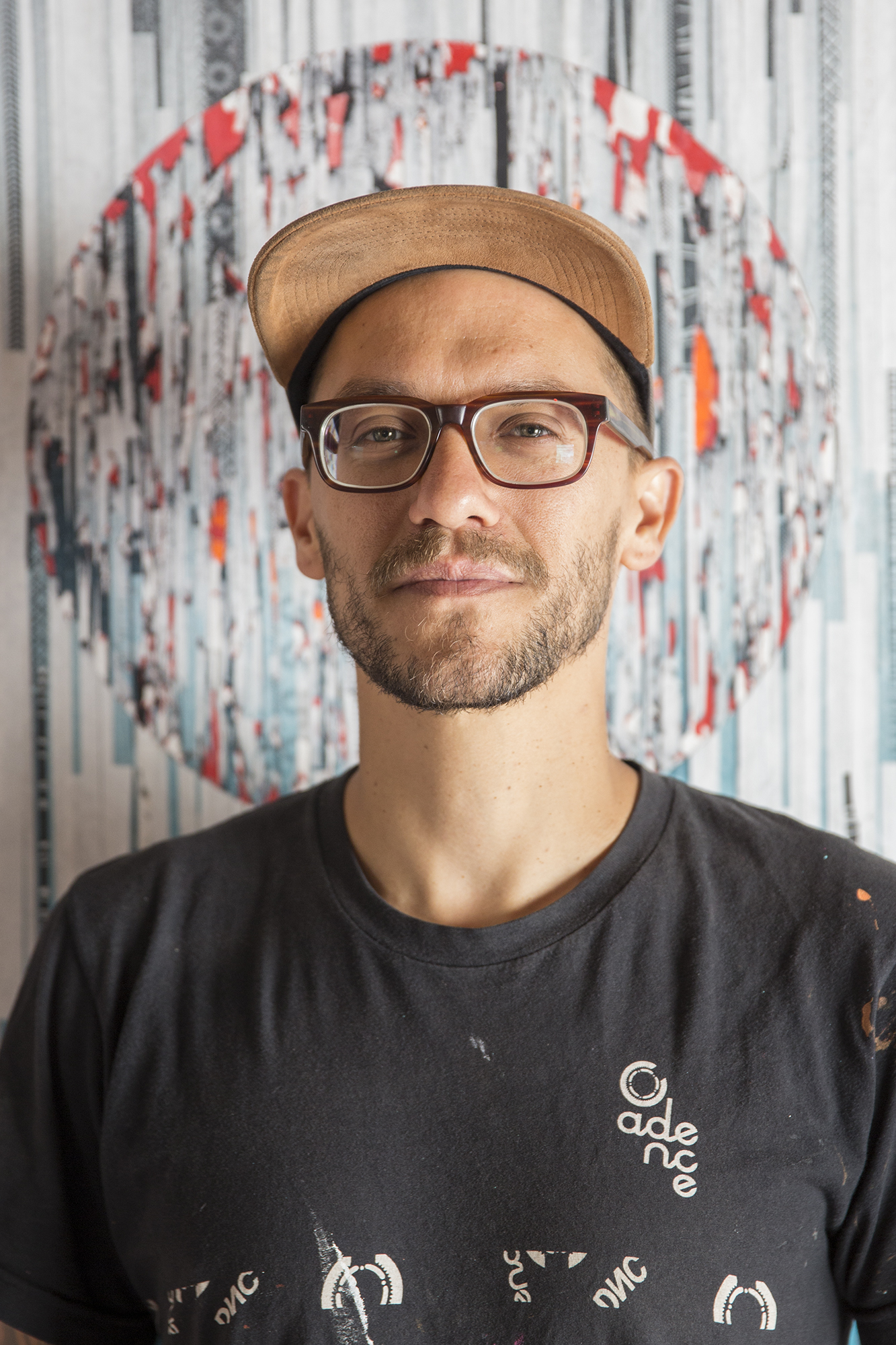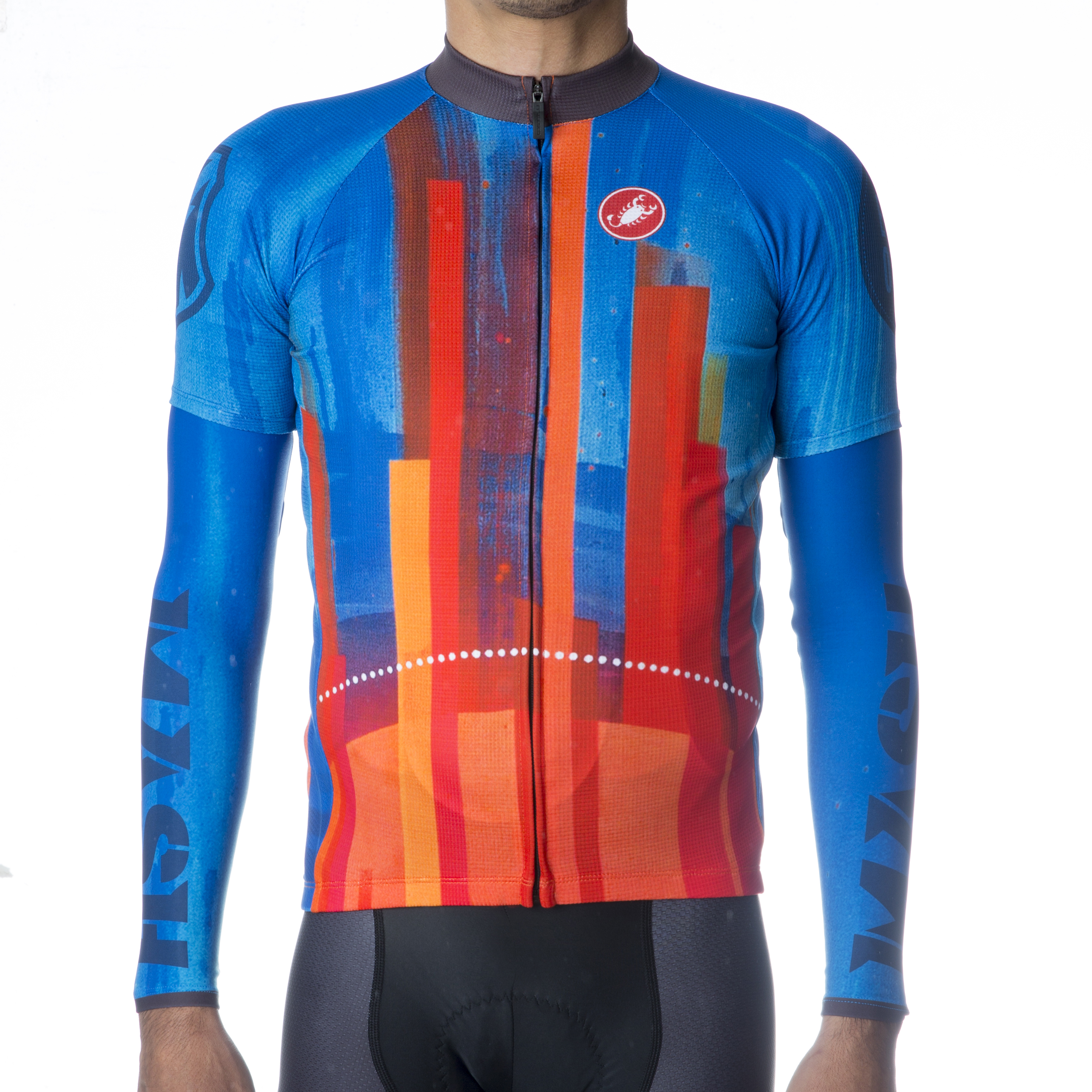 Short Sleeve Jersey shown with Arm Warmers.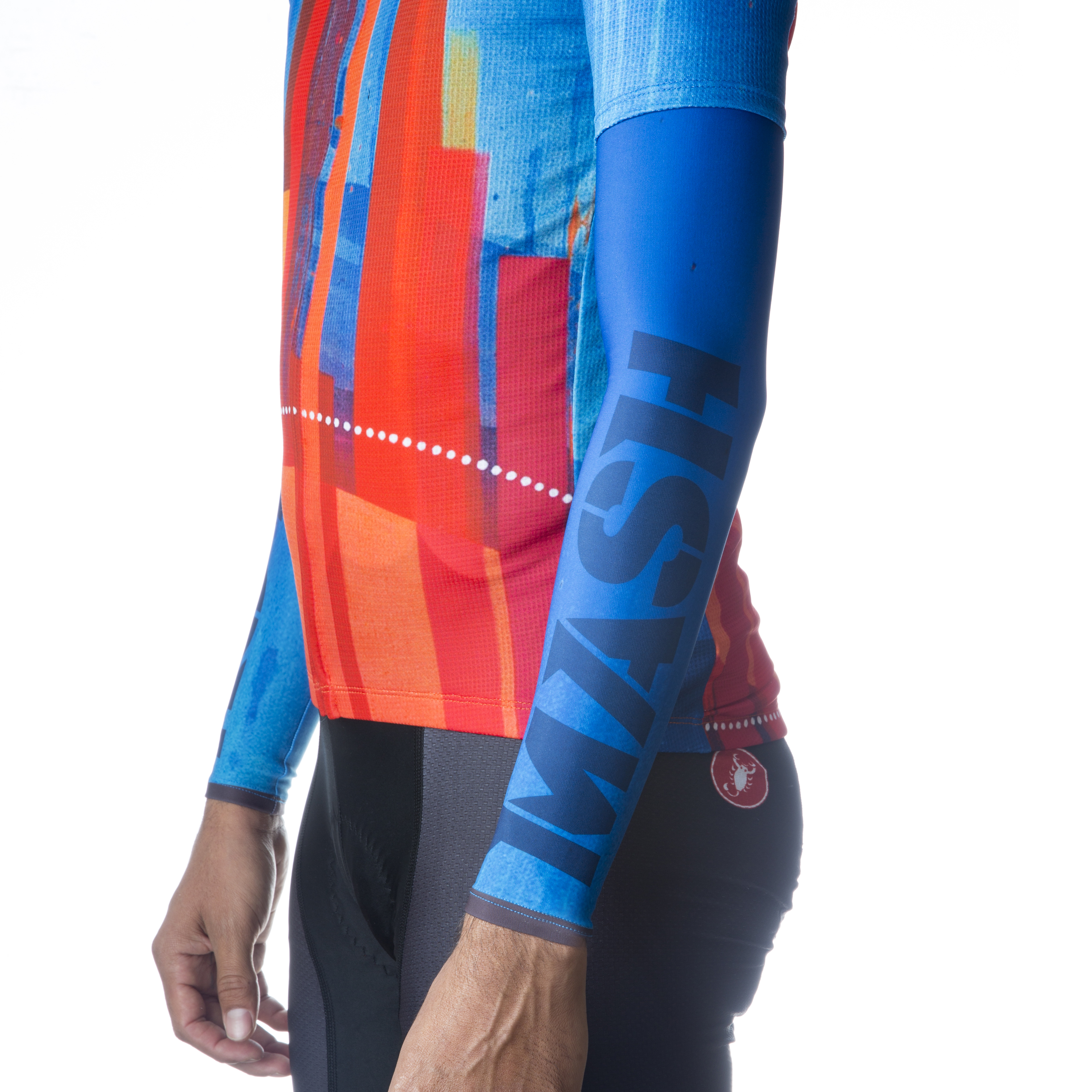 Arm Warmers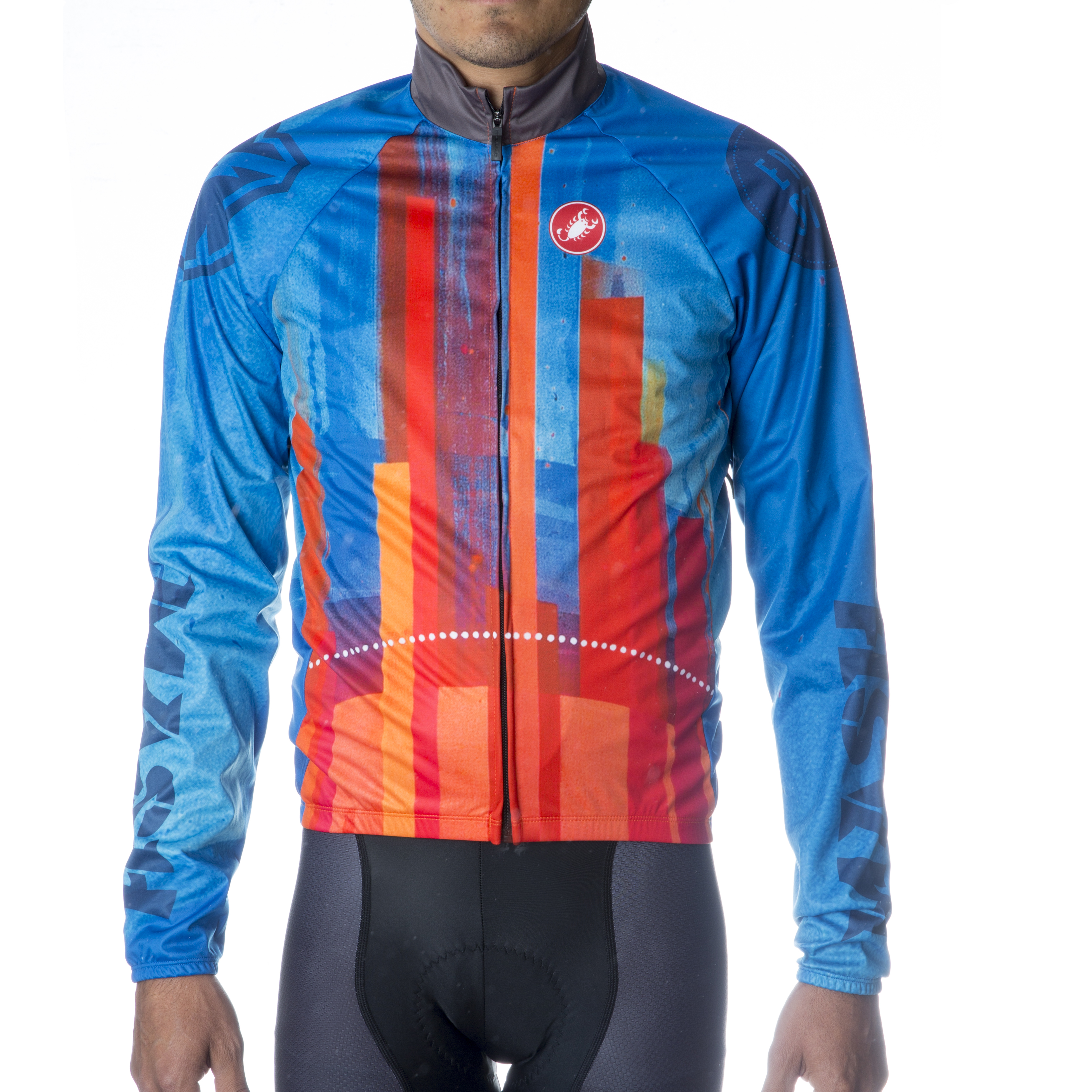 Wind Stopper Jacket with pass through rear zip.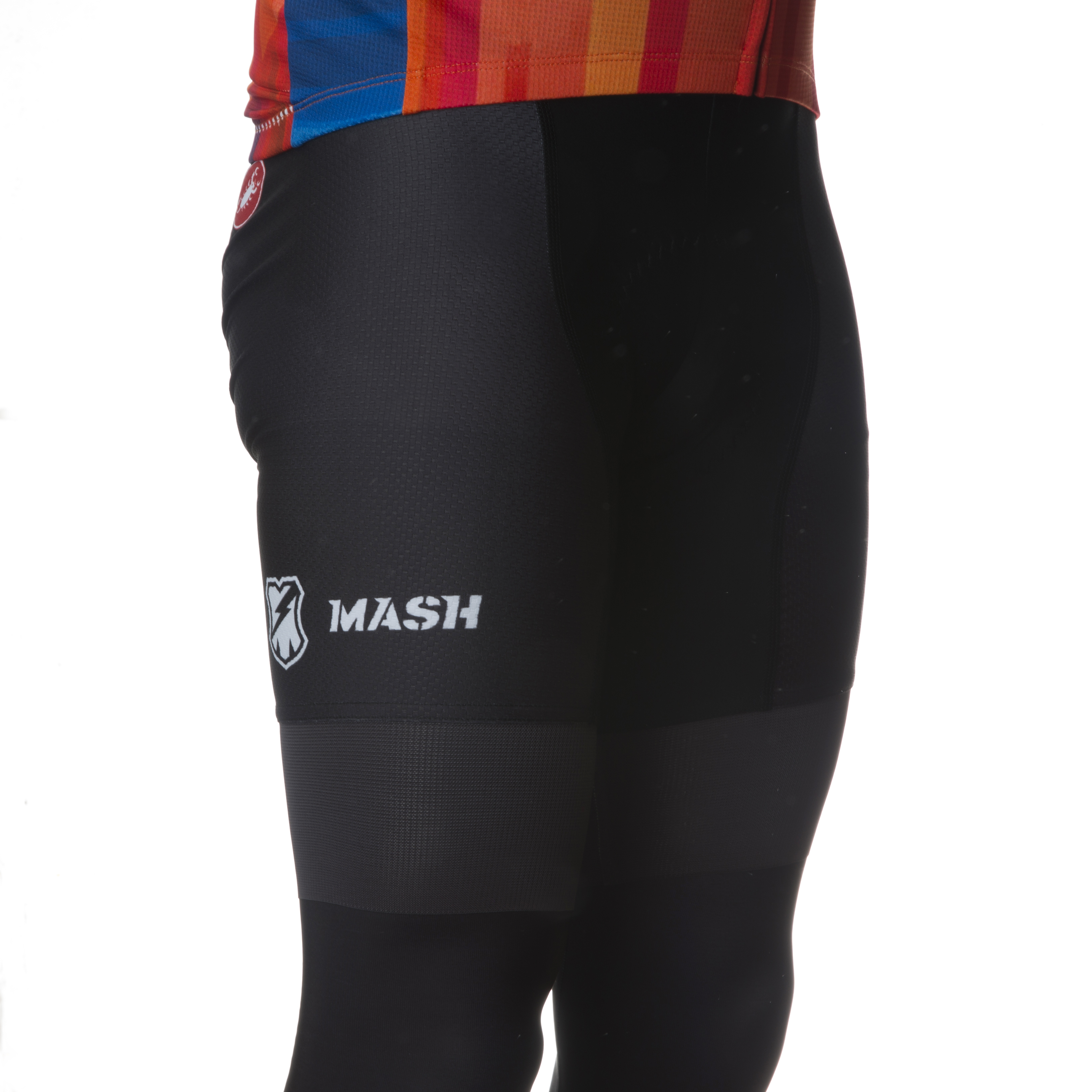 We have a new black bib, with the Castelli  Team bib with Kiss Air Pad, as well as new knee and leg warmers. Available now!