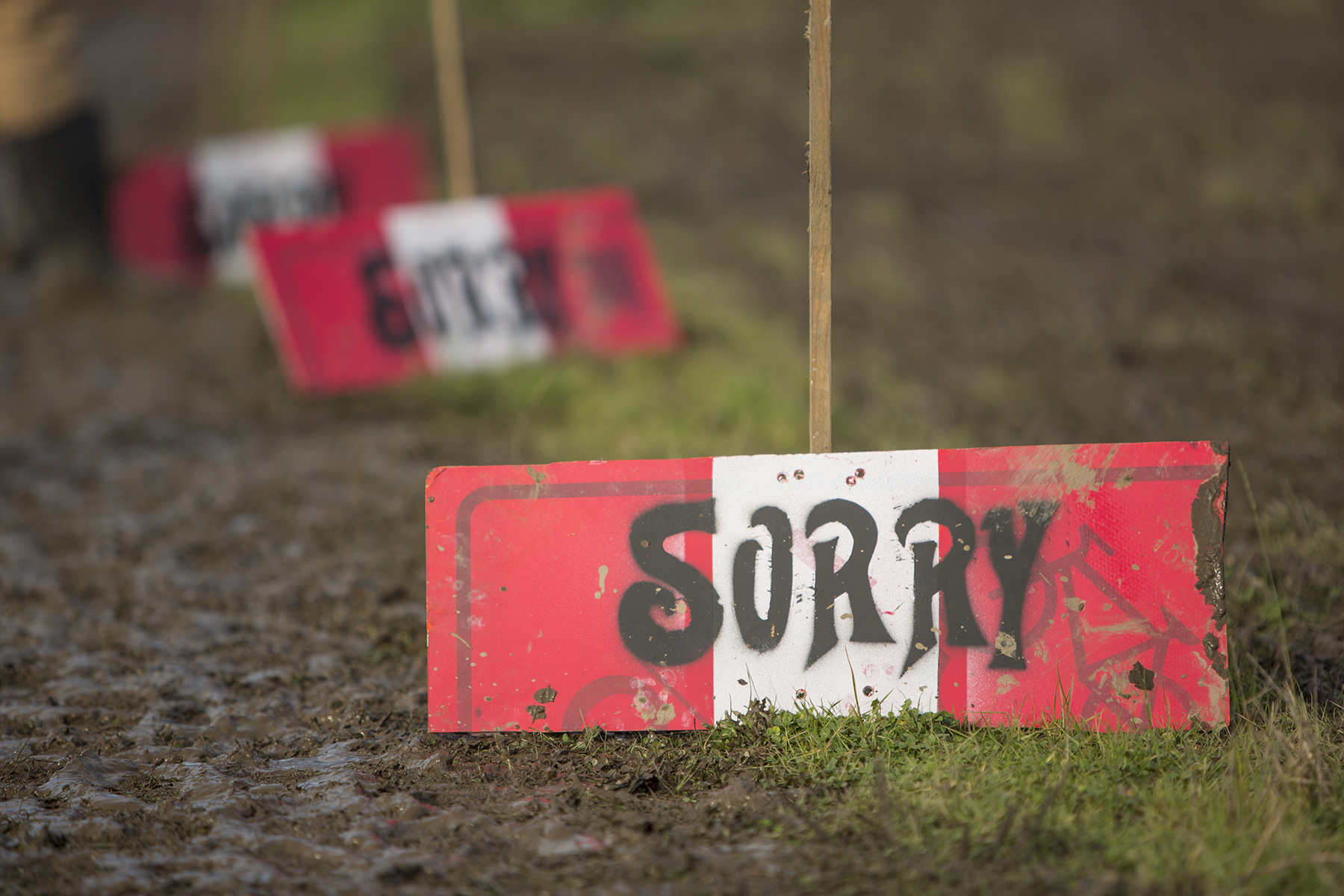 The Single Speed Cyclocross World Championships returned home to Portland, OR for 2016. Last weekend, racers with a sense of humor met at Sauvie Island farm to see what these diabolical organizers had in store for this year's event. This is a bike race with variables you cannot predict. A traditional racer could easily get frustrated at many steps along the way, and that is the entire point. Fun is the focus and with the season winding down, this group gets it. We drove some San Franciscans up to get in on the action. Enclosed are some photographic details and notes from the 2016 SSCXWC PDX edition.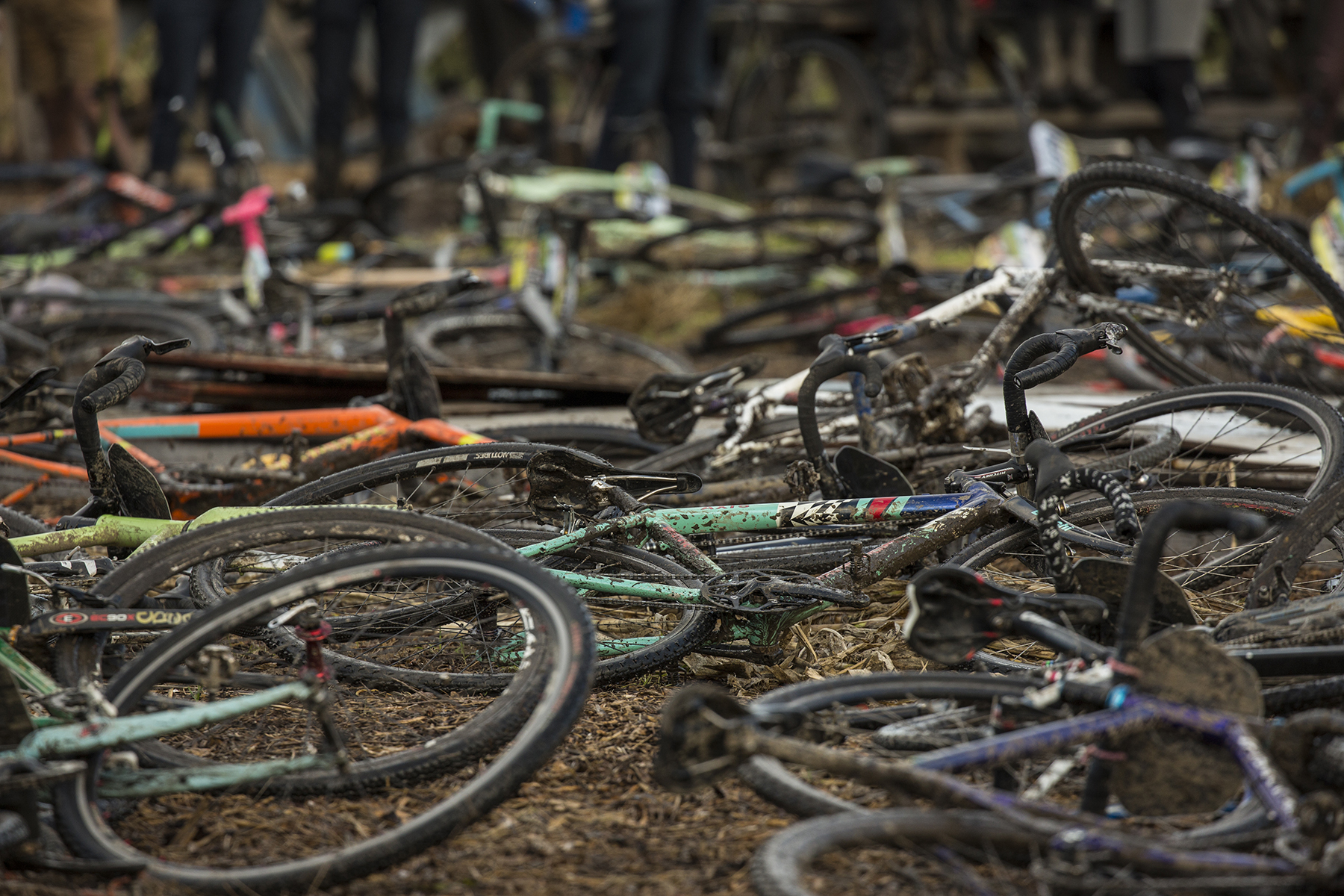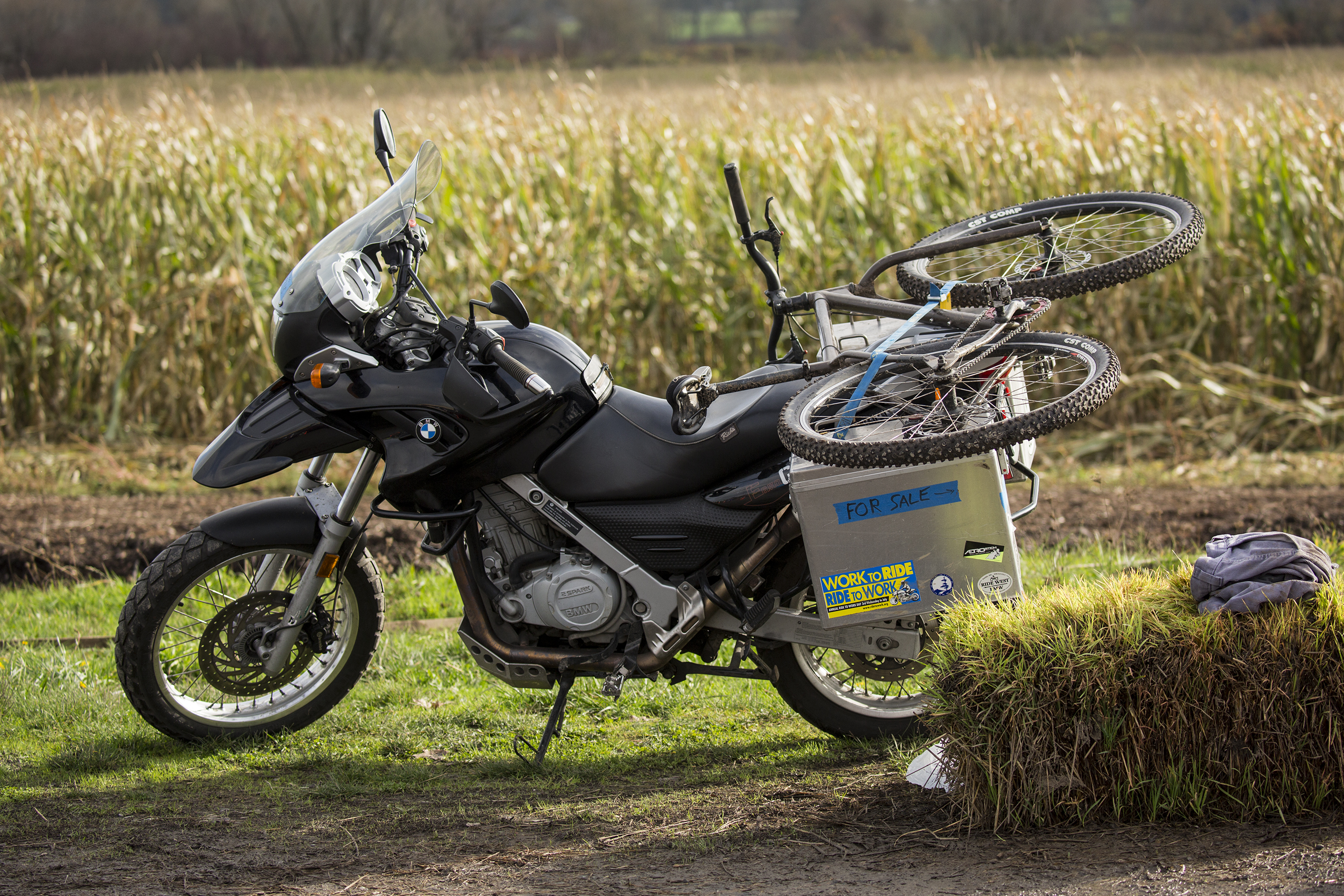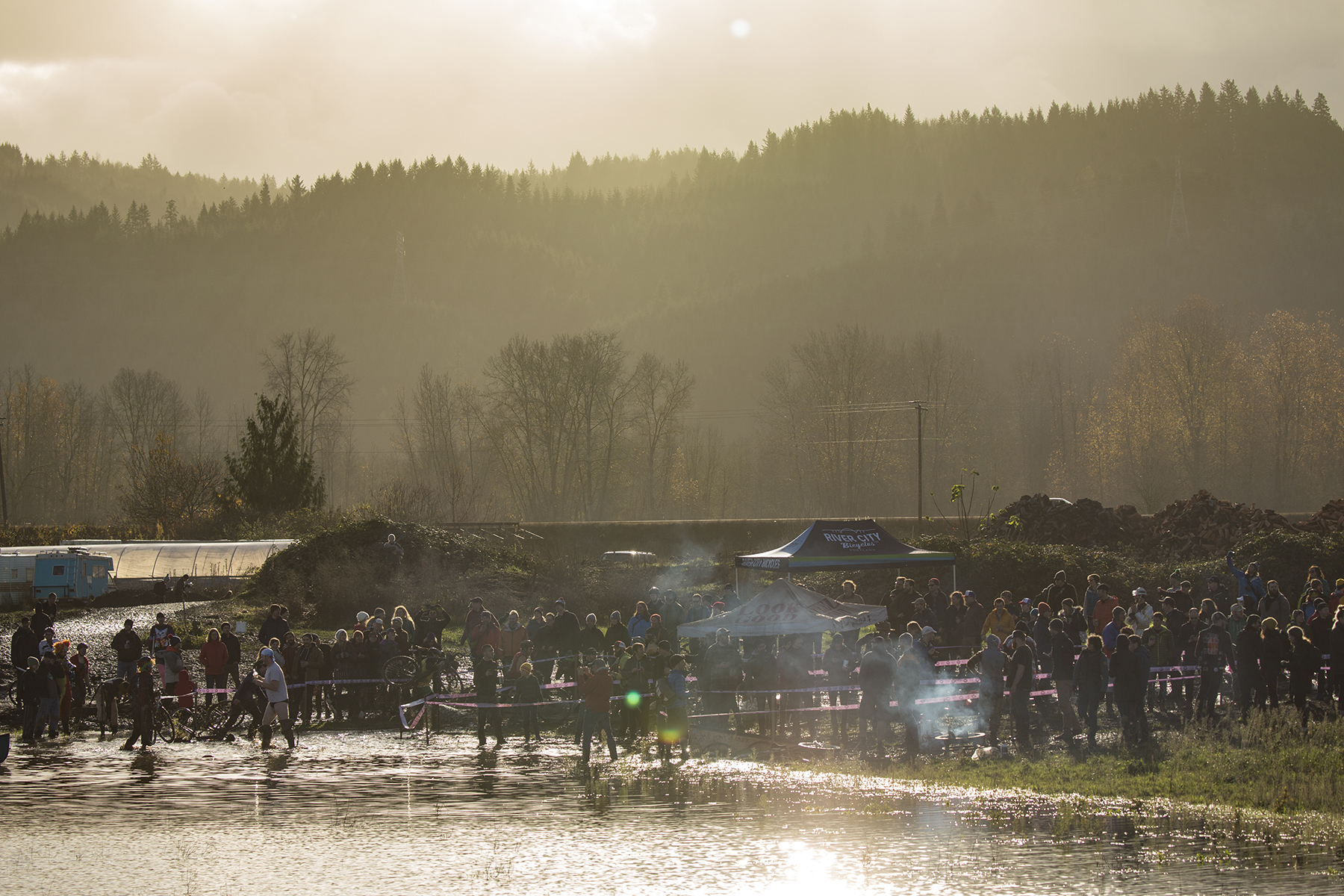 Portland is a natural fit for cross to thrive. An active, creative community who live in a wet, coldish climate during the traditional race calender. Oh, and they love food, beer, and good times. This all cooks up to create a super-host for this format of "racing".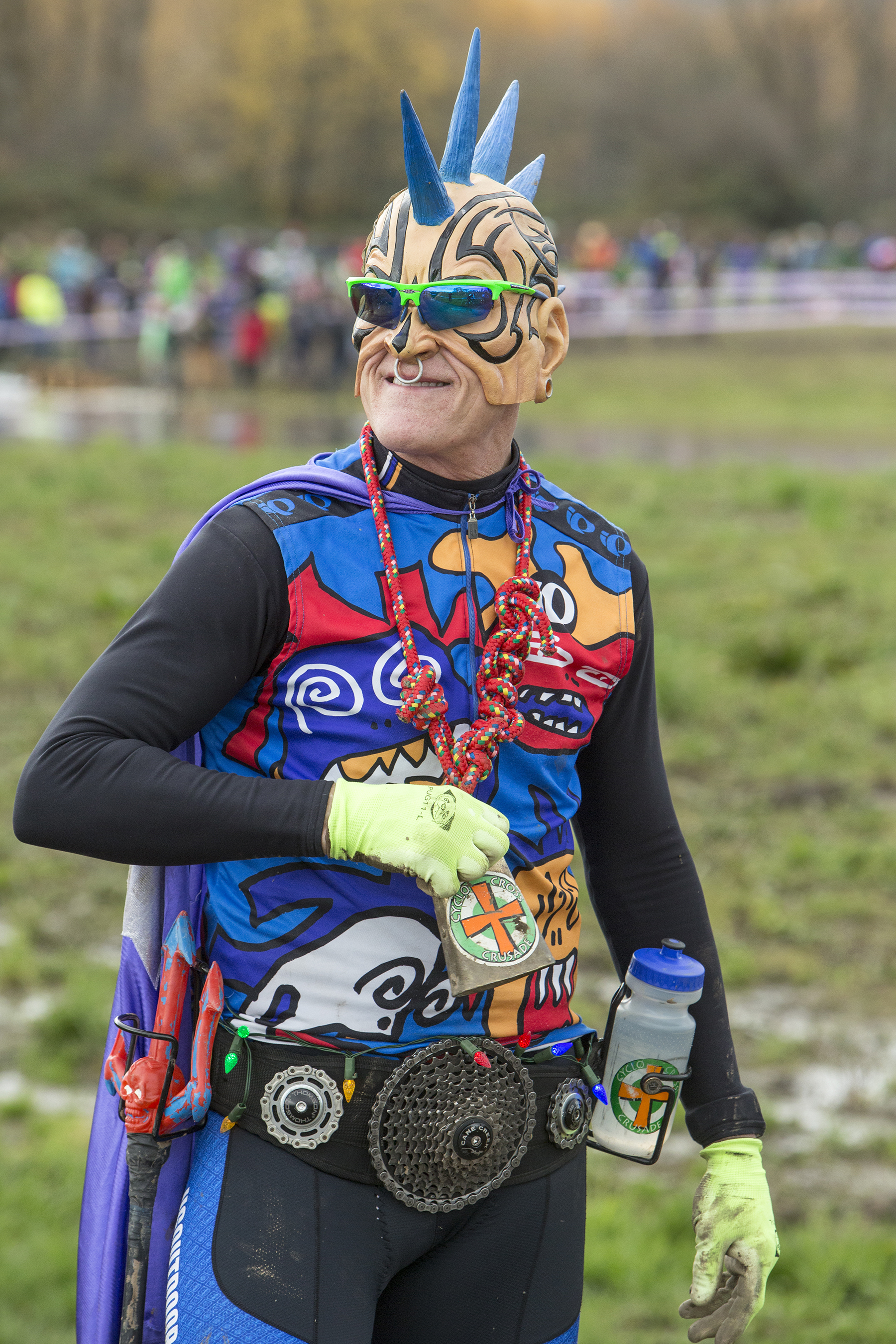 The Cross Crusader is an iconic heckler at the local CX series of the same name.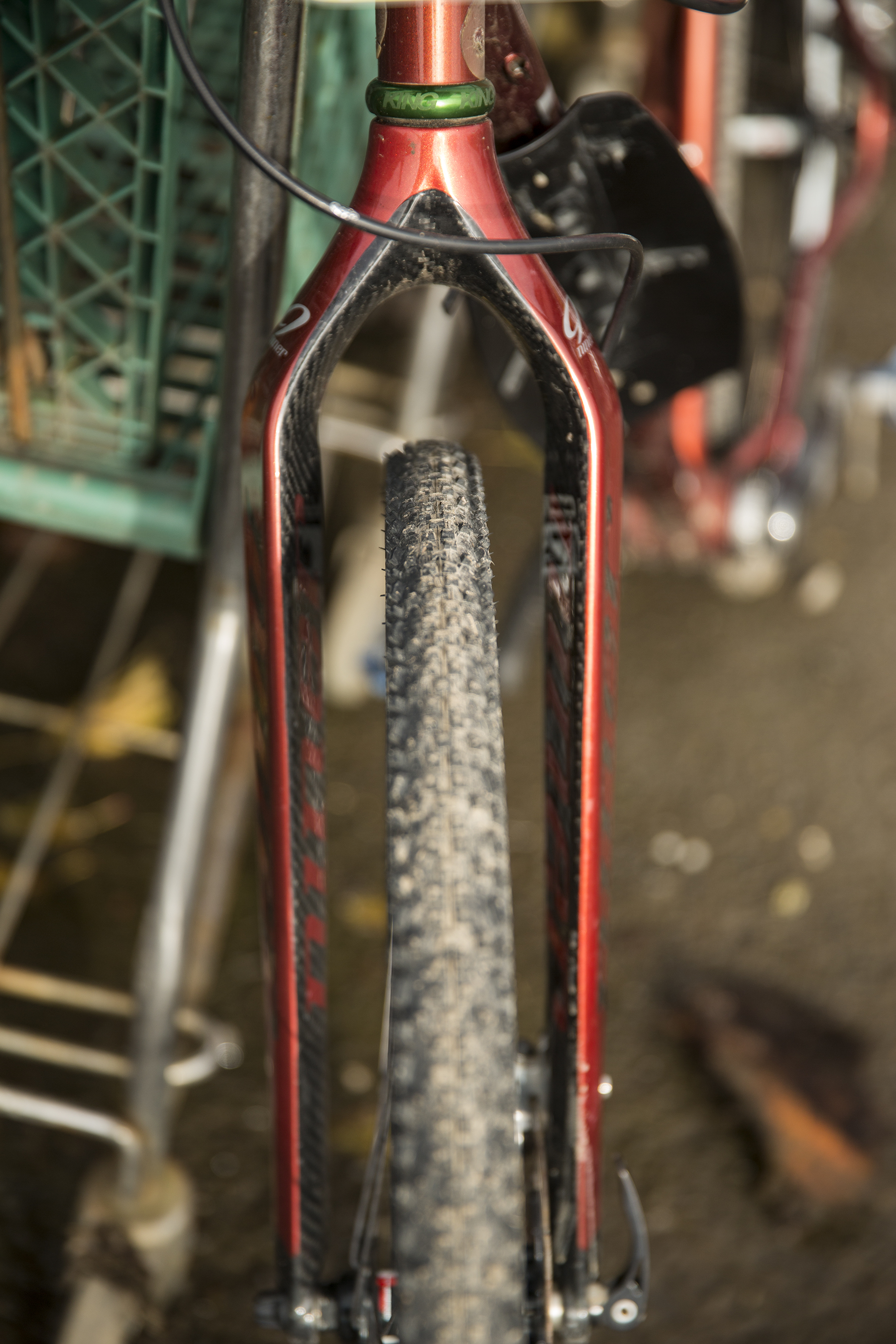 This set up looked strange at first, until you realize just how sticky the mud is up here. Fat clearance, with little tires. Slicks would have even held less mud.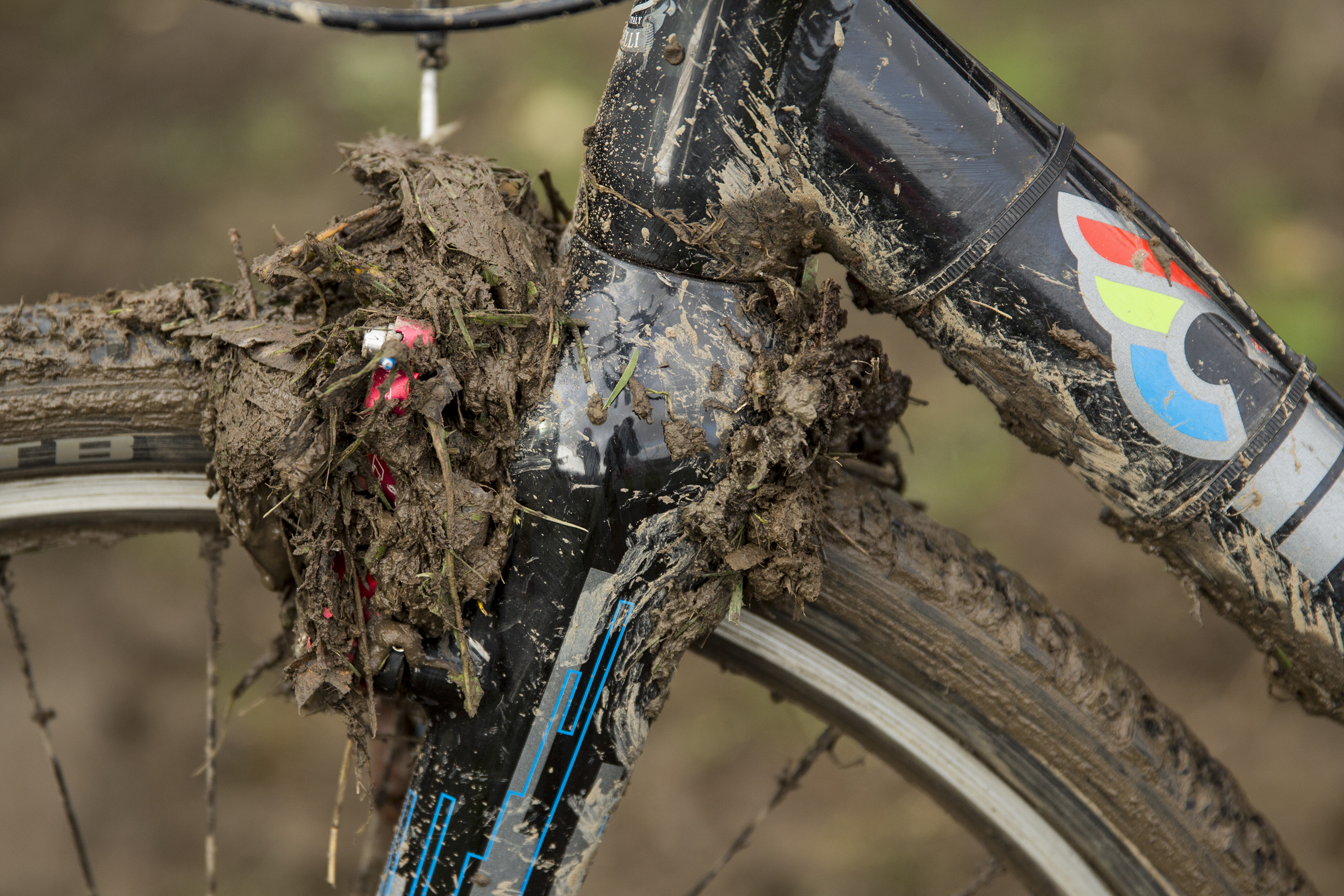 Cantis and fat tires did not play well out here.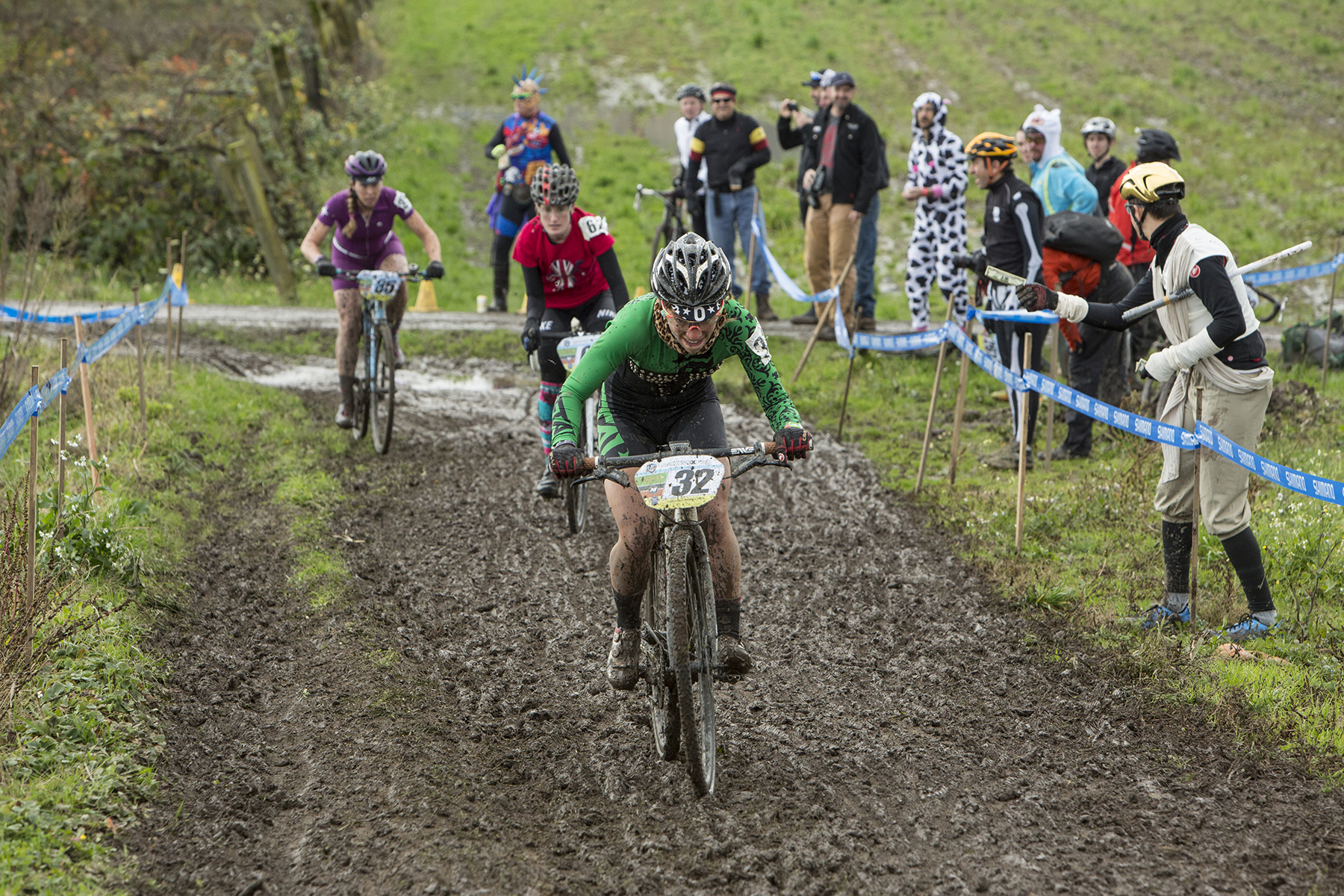 Saturday was the qualifier, with up to three formats to make it to the main race. Fastest lap, holeshot shootout, and a proper dual slalom corse. With Saturday's qualifiers settled, Sunday was the main event. The morning hosted more traditional geared races, and the afternoon ran a last chance, men's and women's events.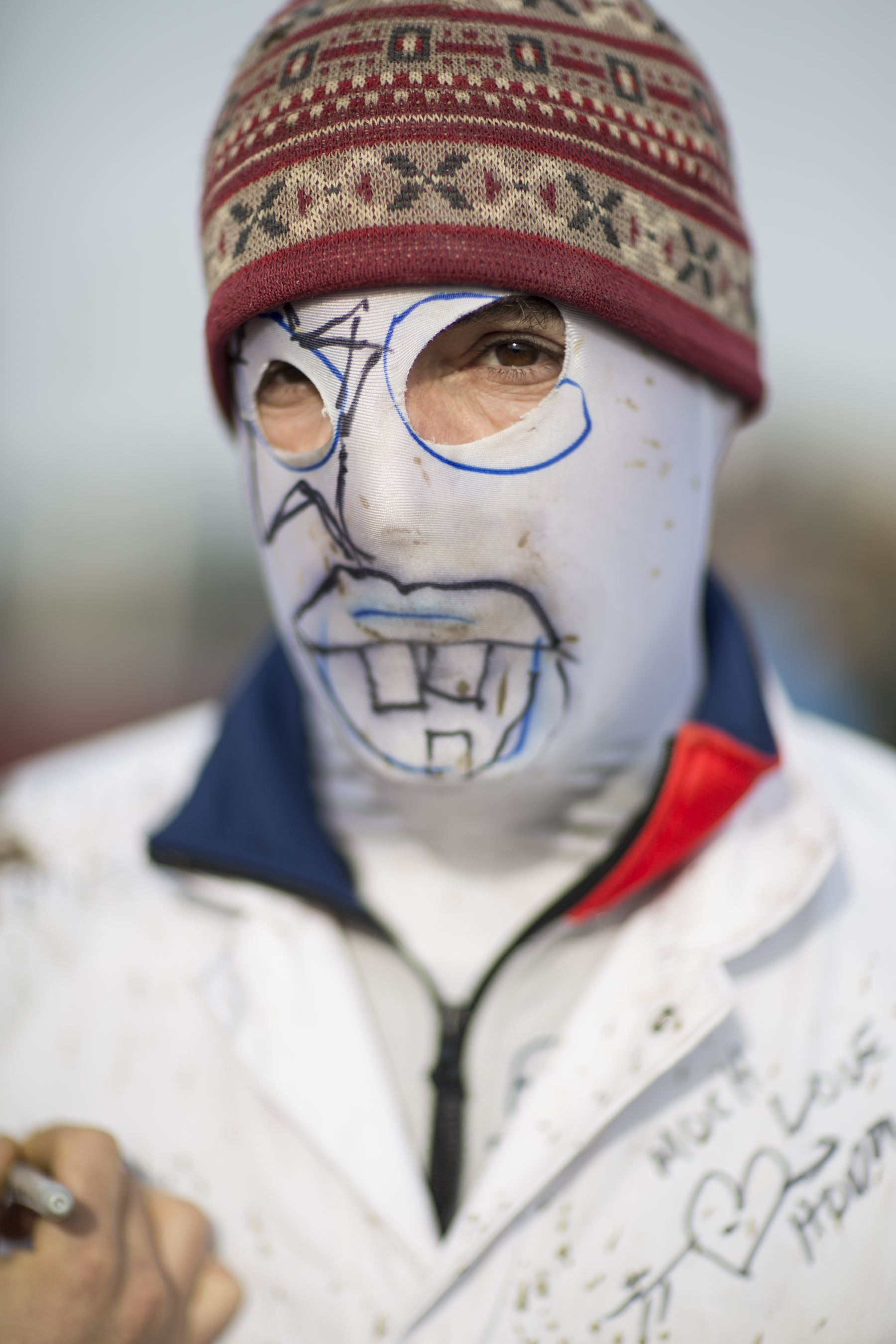 Portland still has that creative/weird magic. SF is losing it due to the cost of living. Oakland inherited a portion of that family, but Portland is a bird of a different color, and for that we love you.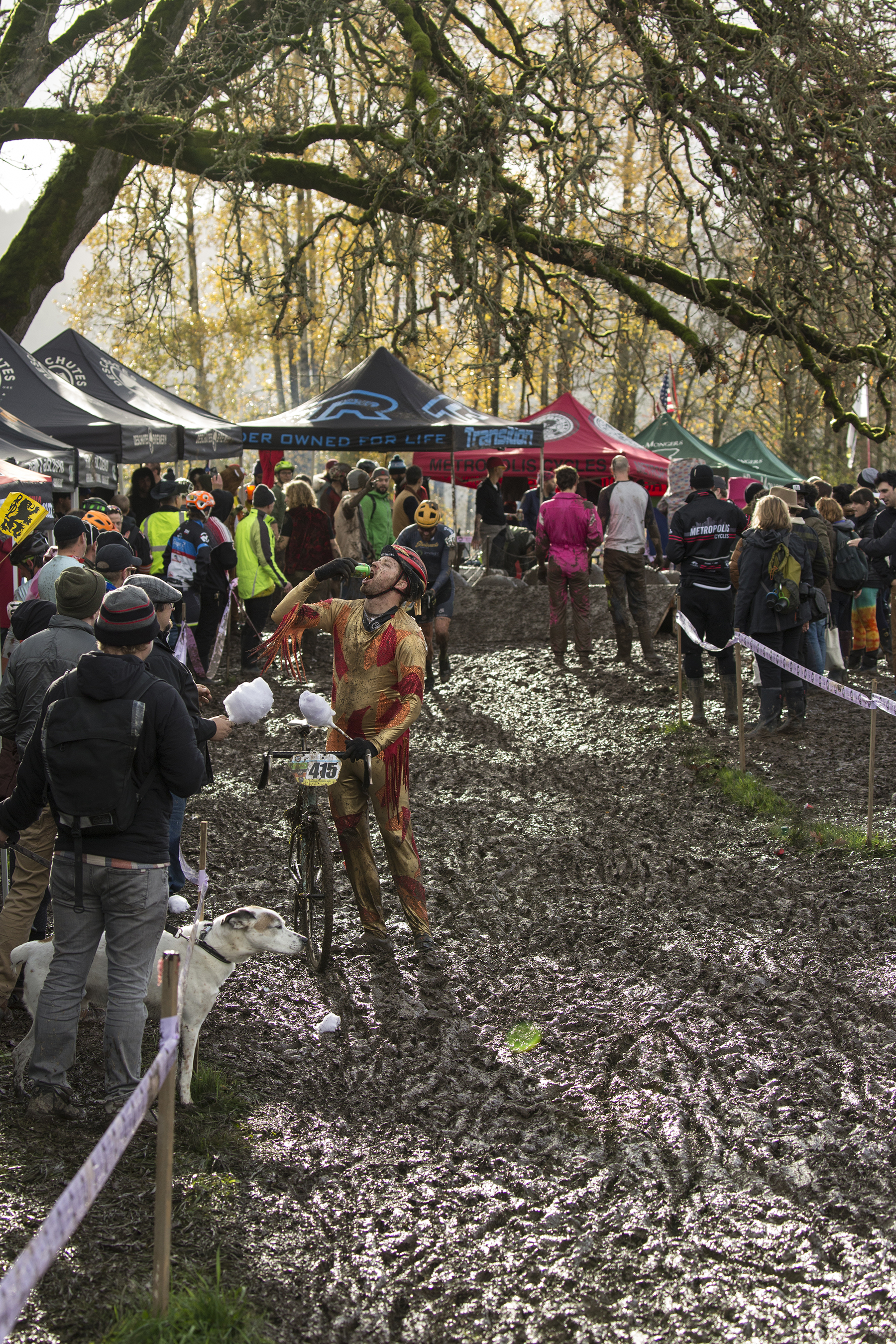 This is a shot of a section of the course where mud-covered yoga balls get kicked at your face at full speed. Mud-covered wood ramps lead you out to a continuous mud slide, with vendors offering up free drinks and snacks the entire length of the race course.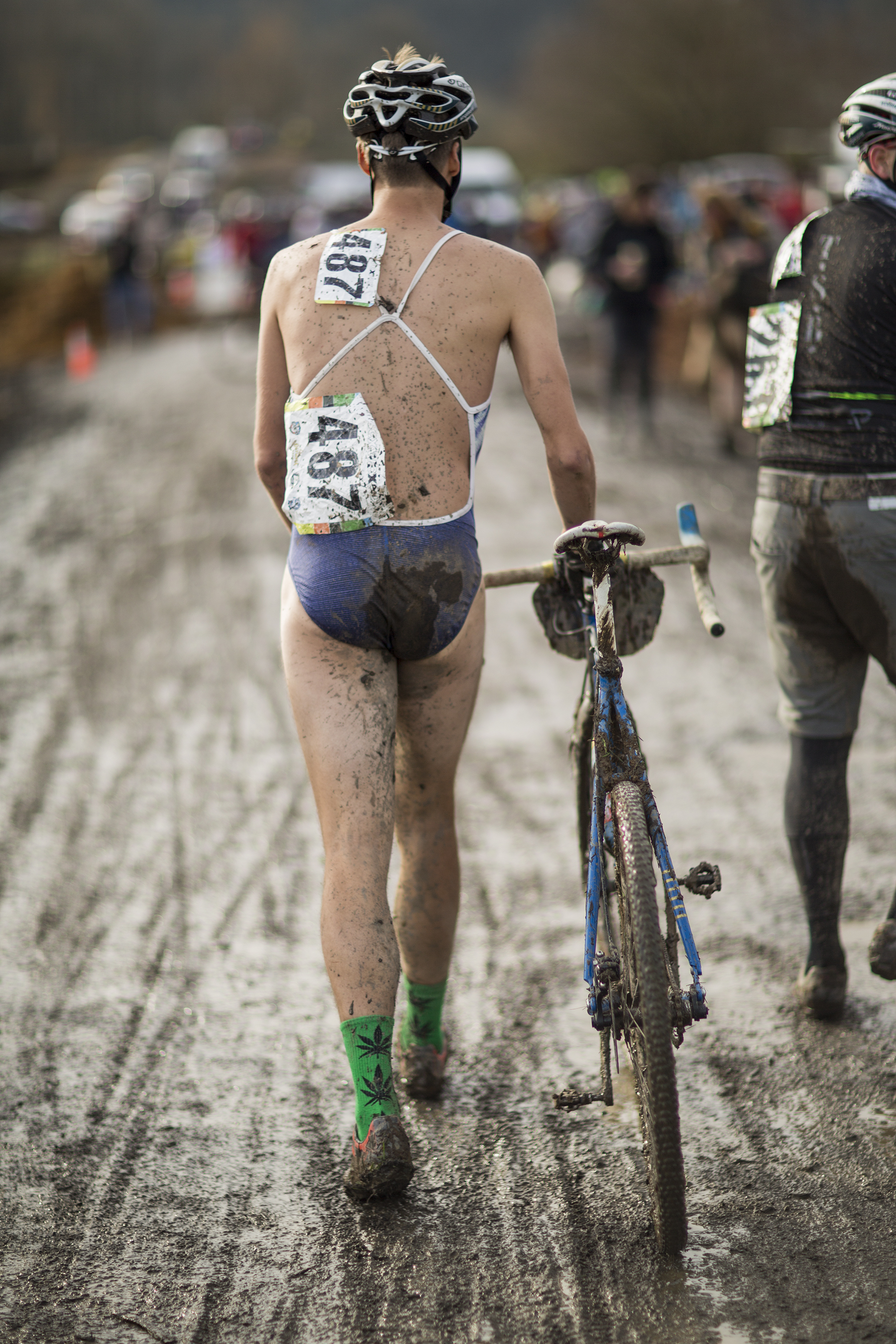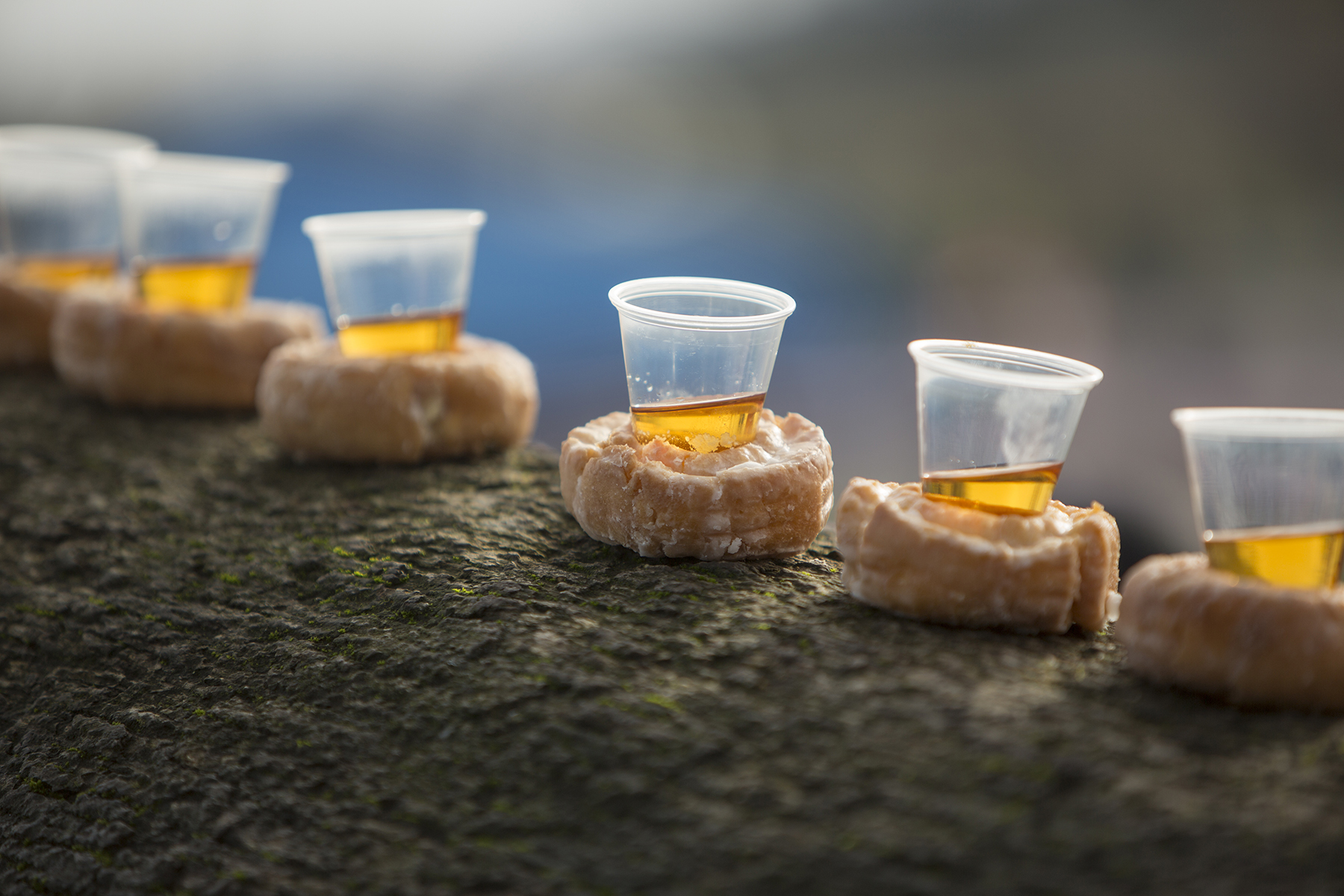 The handups are done on an elevated level.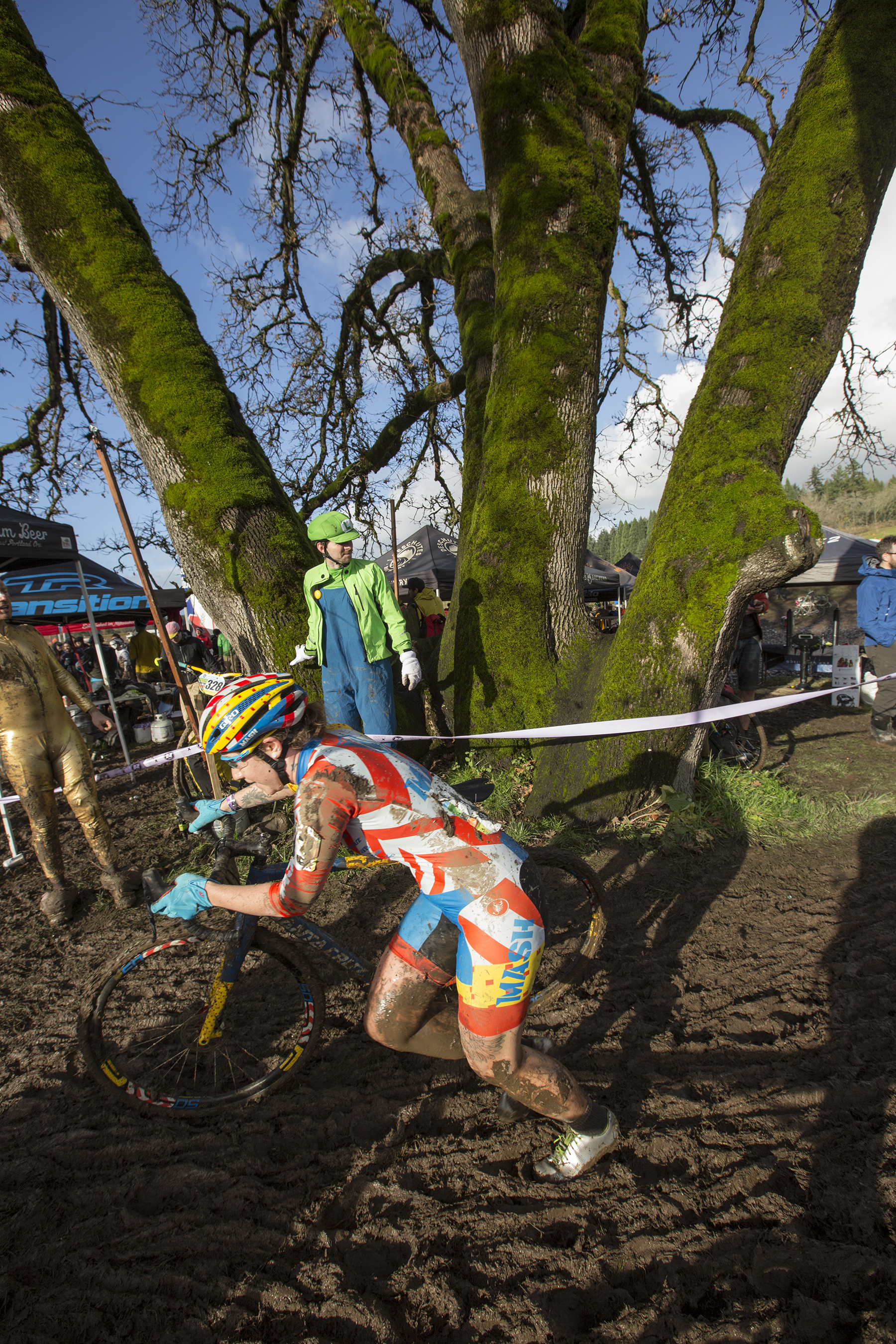 Chelsea running one of the grades.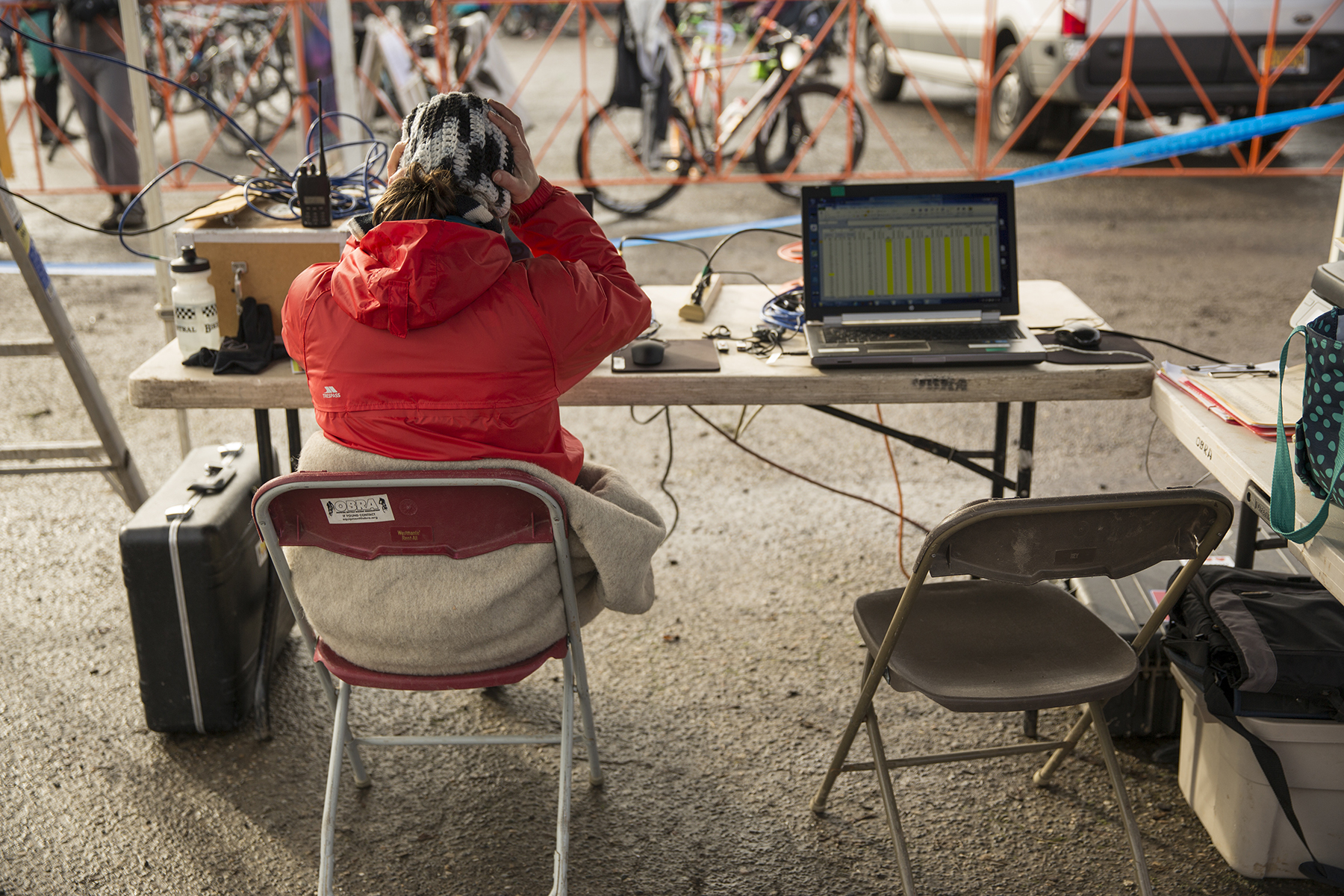 OBRA trying to wrap their heads around how to officiate a shit show.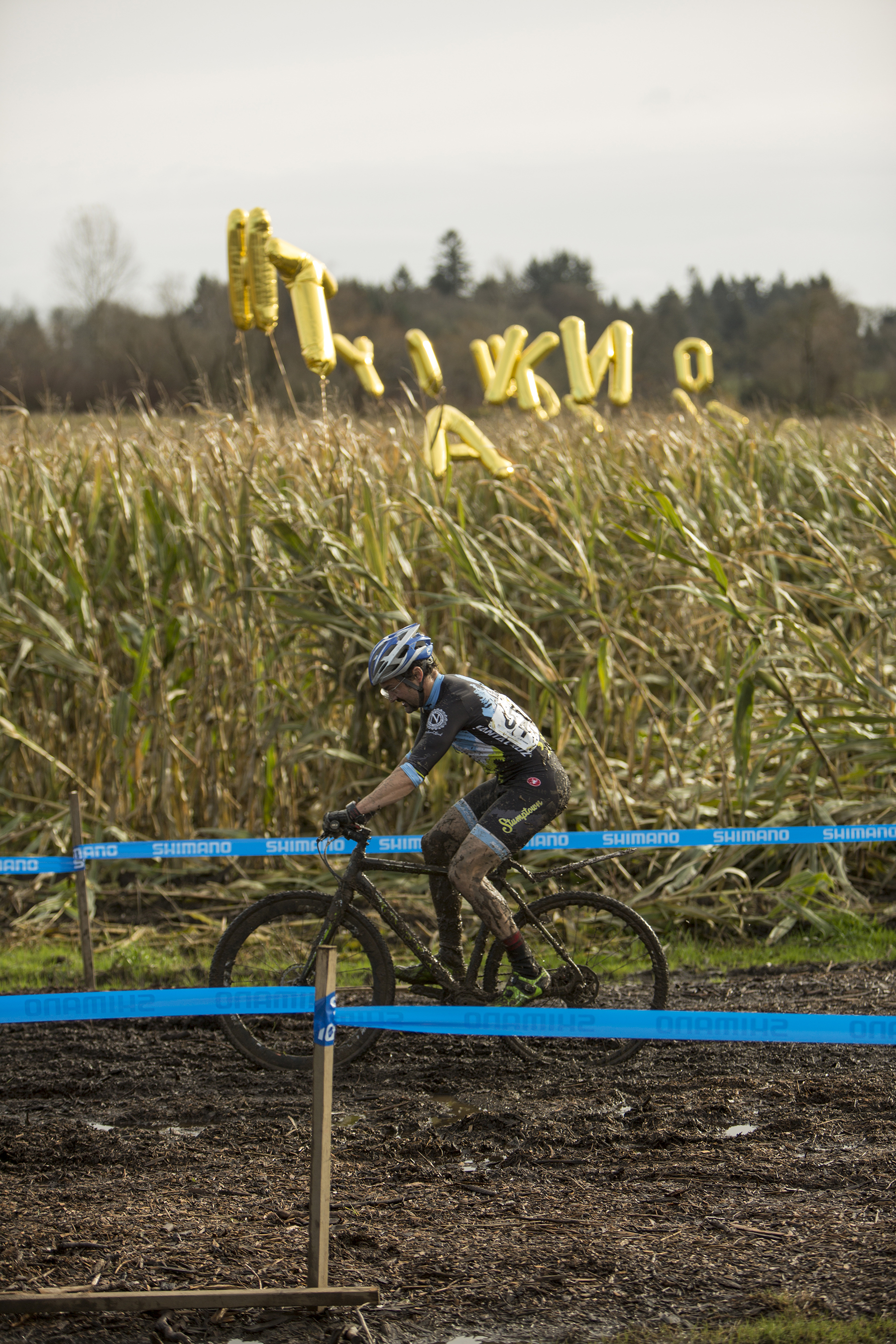 The farm location was a beautiful property to race bikes at. Corn mazes, pumpkin patches, and no shortage animal feces all mixed up.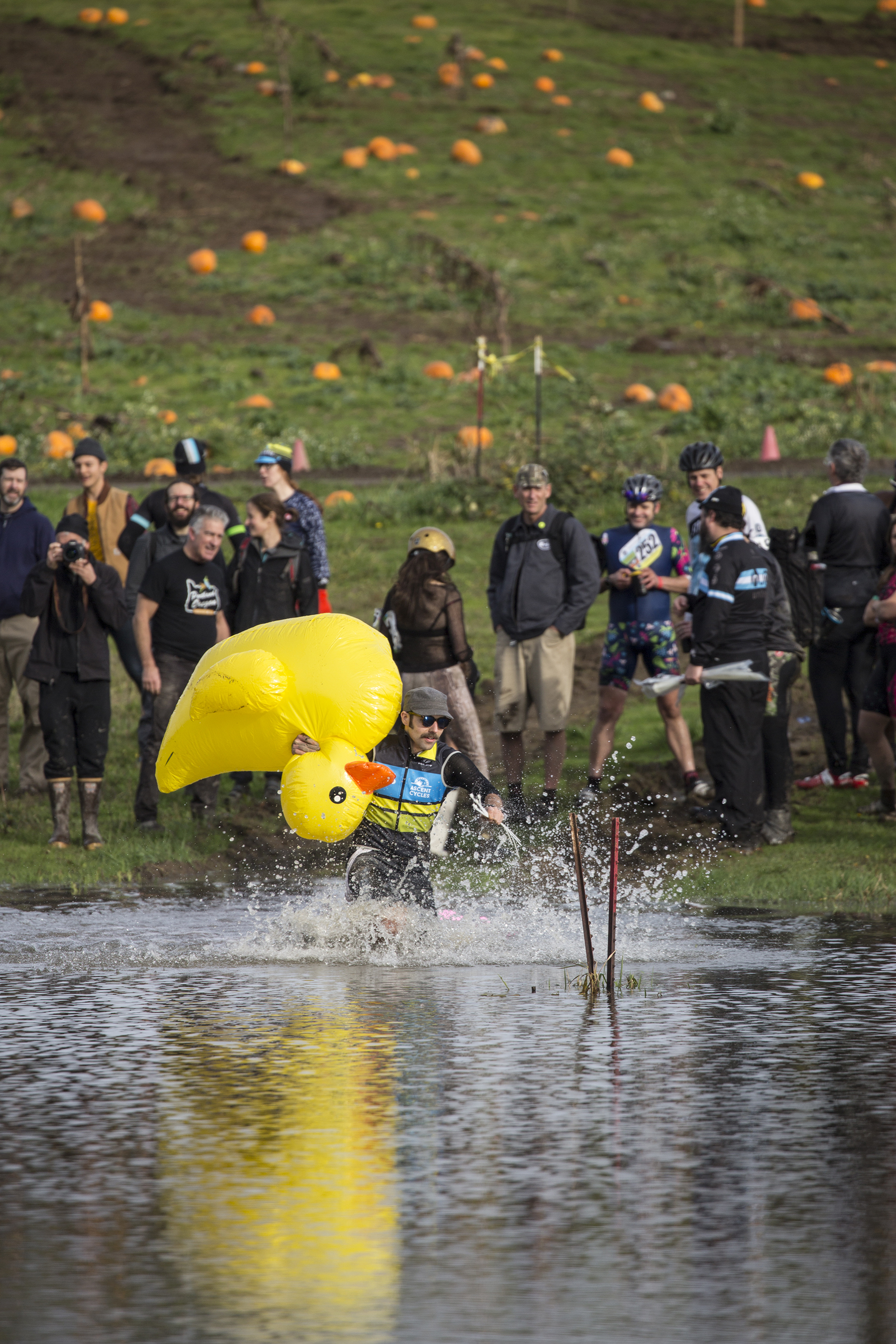 Rain flooded a field, and the organizers knew how to make it work to their advantage.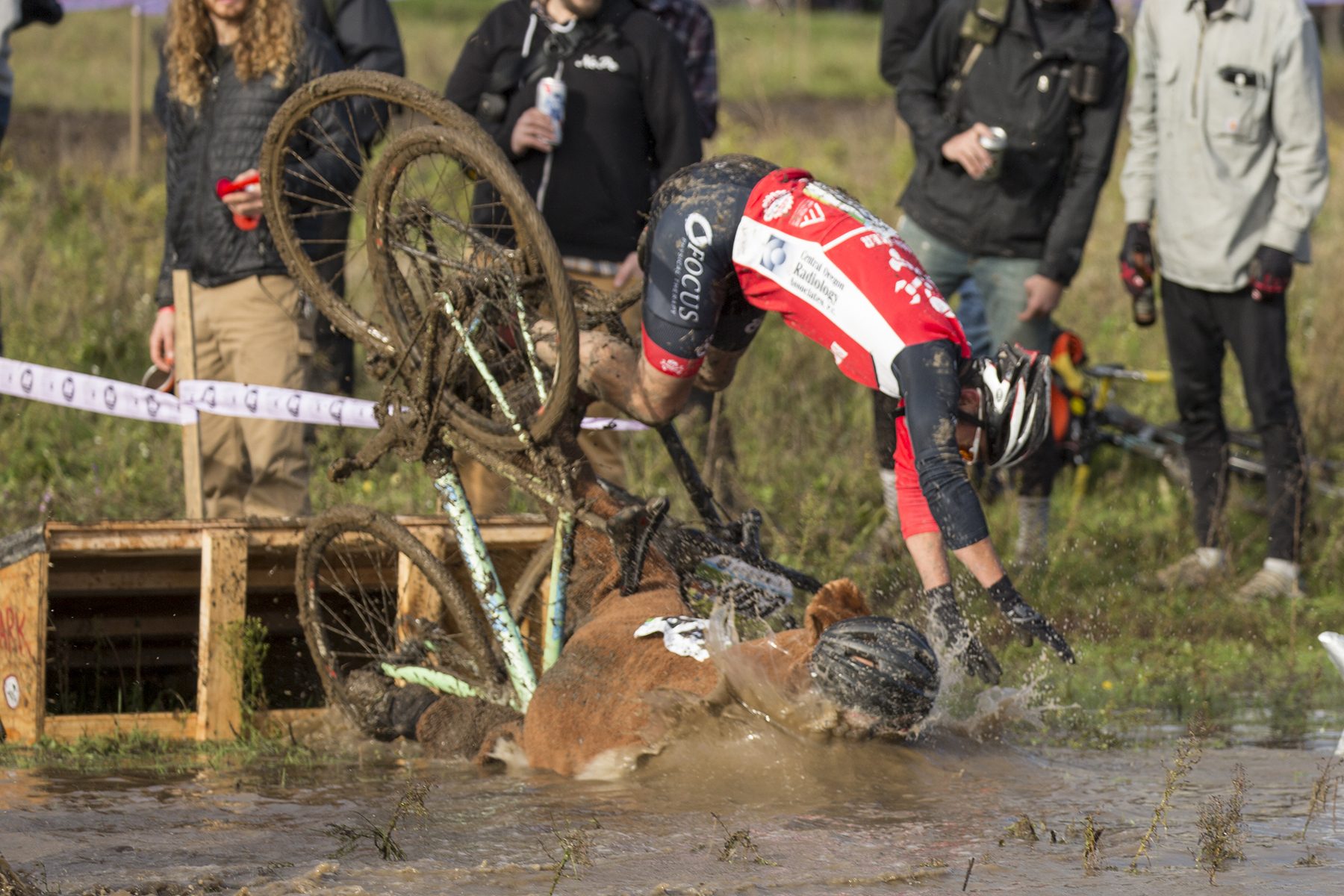 One section routed through the pond where a jump ramp was installed, because. The muddy run-up guaranteed not many would have speed to correctly jump the shark.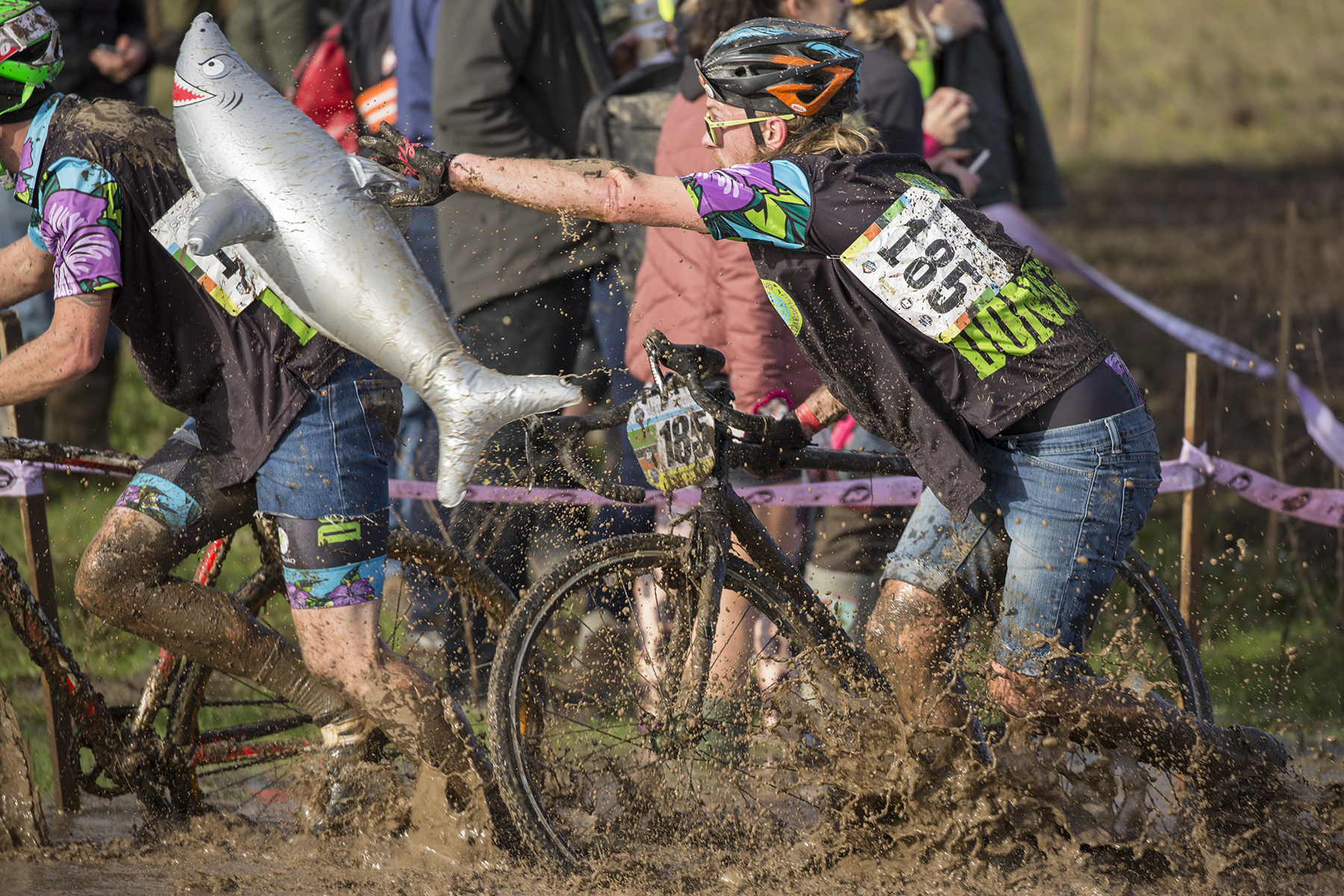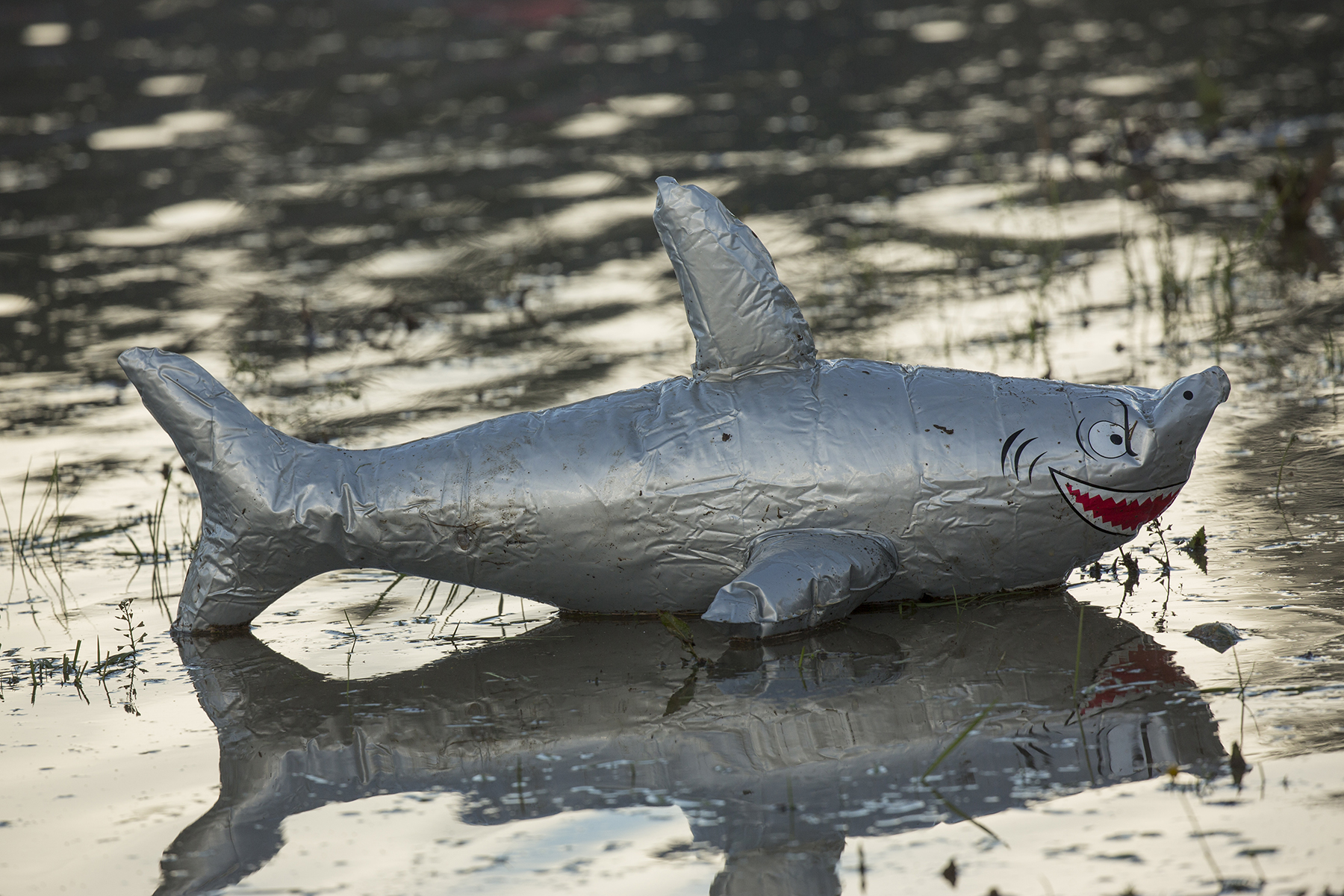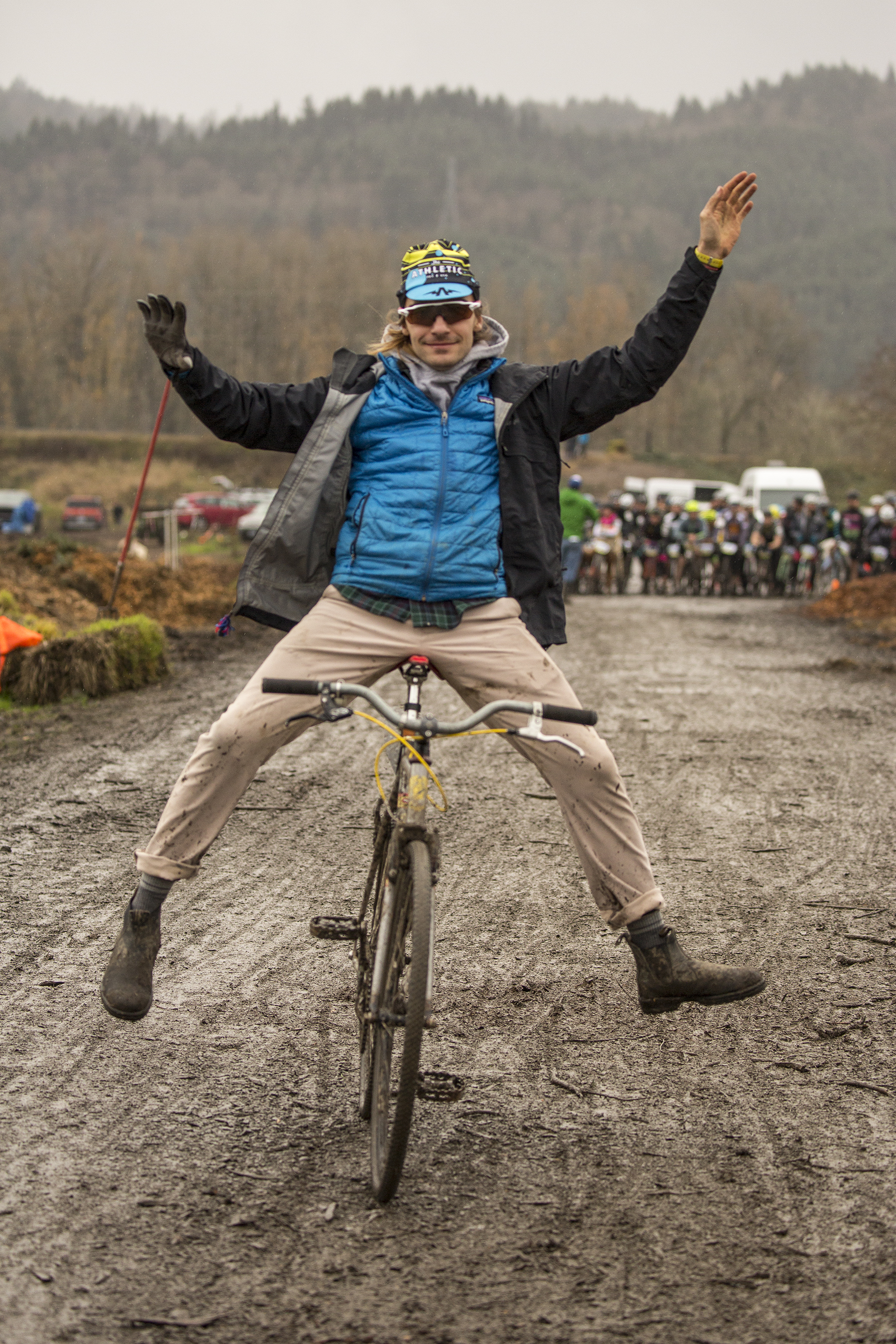 Walton is from Portland, so it was nice to get to visit with him. He has been navigating some health concerns this season and is finding a path to healing. We love this guy, and cheer for him always.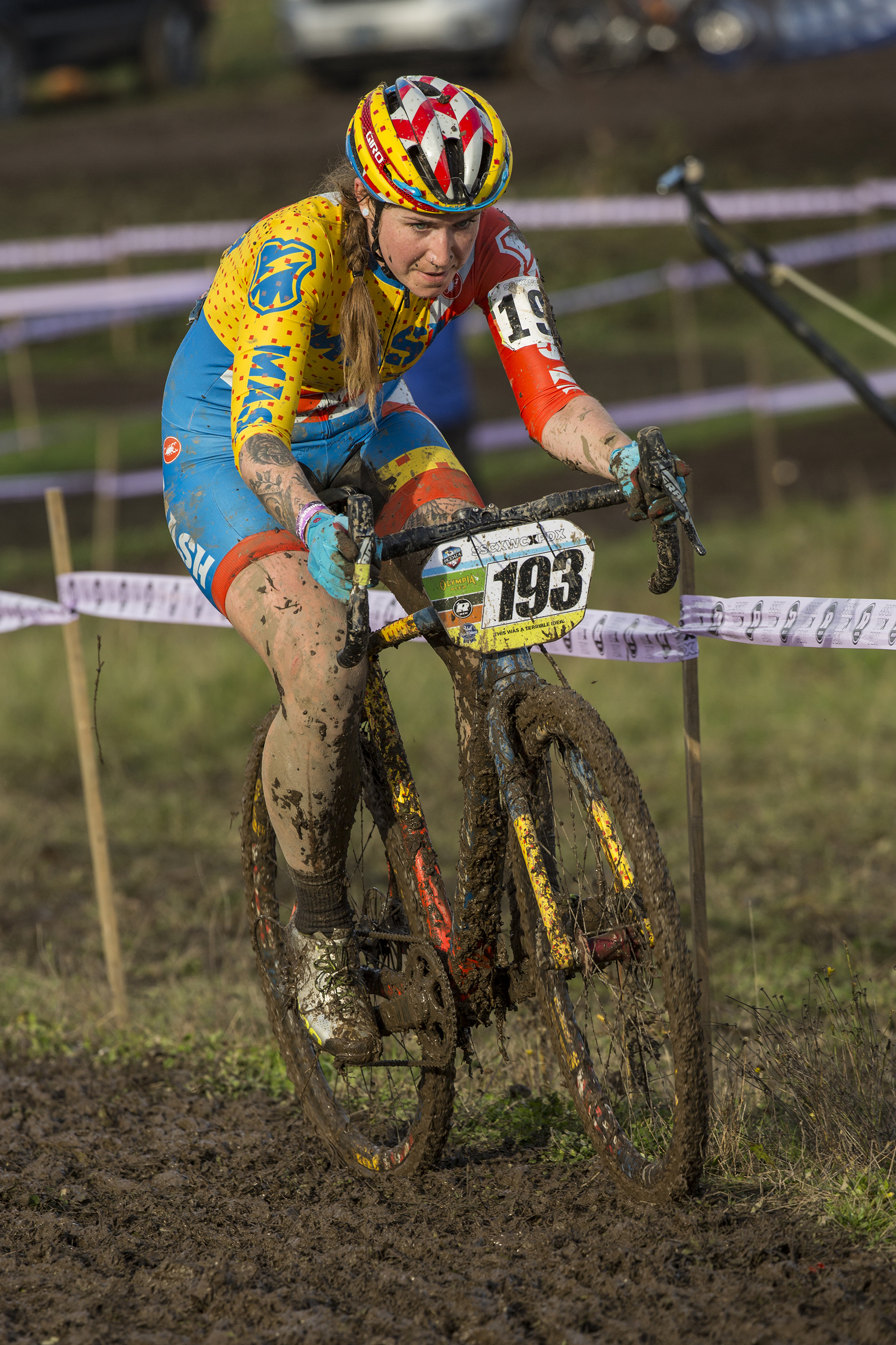 Chelsea, Derek, and Rainier felt they had worn costumes all season, so it was only fitting to do the same at a costume race.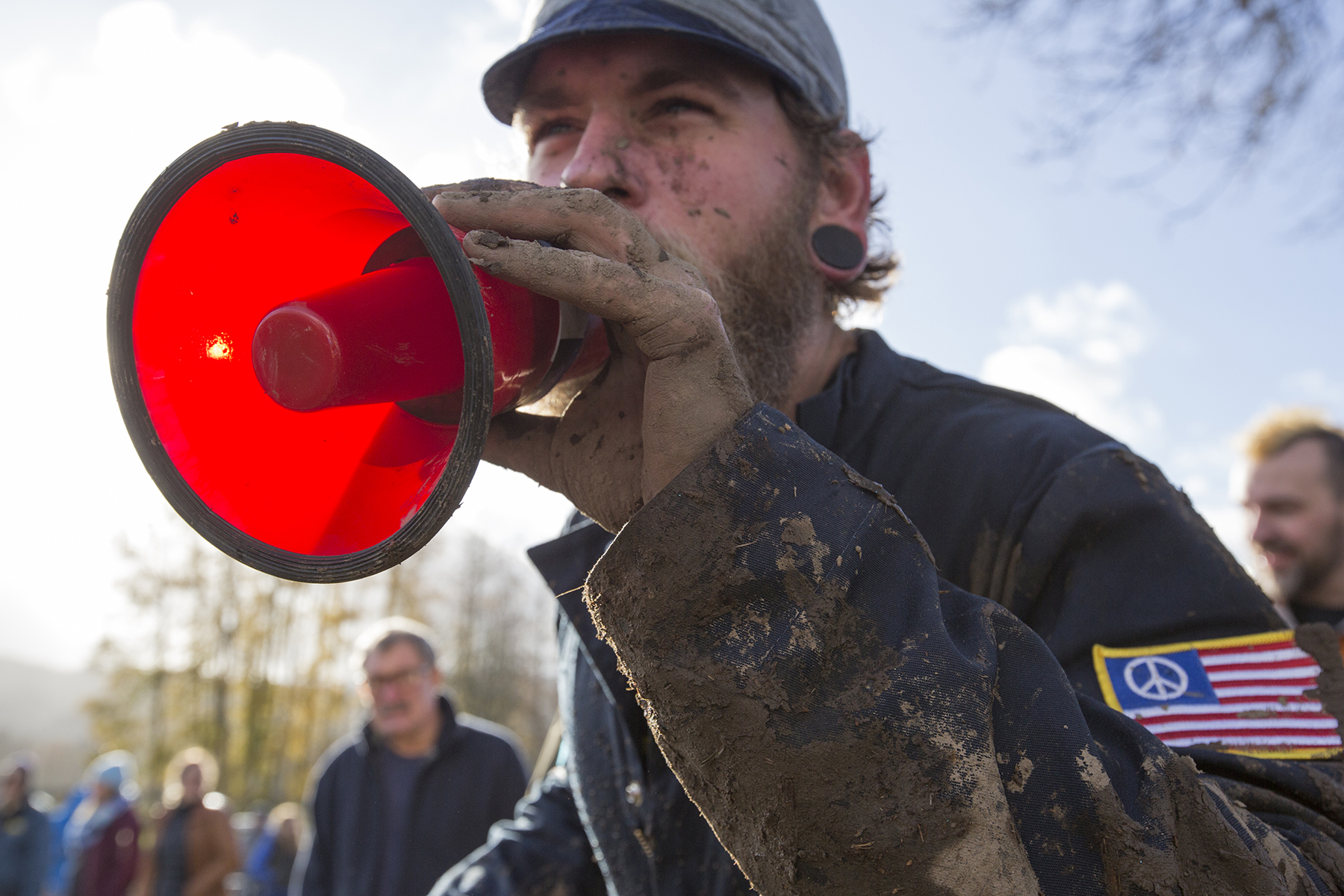 Heckling at the day's race was preformed at the level you would expect from seasoned professionals.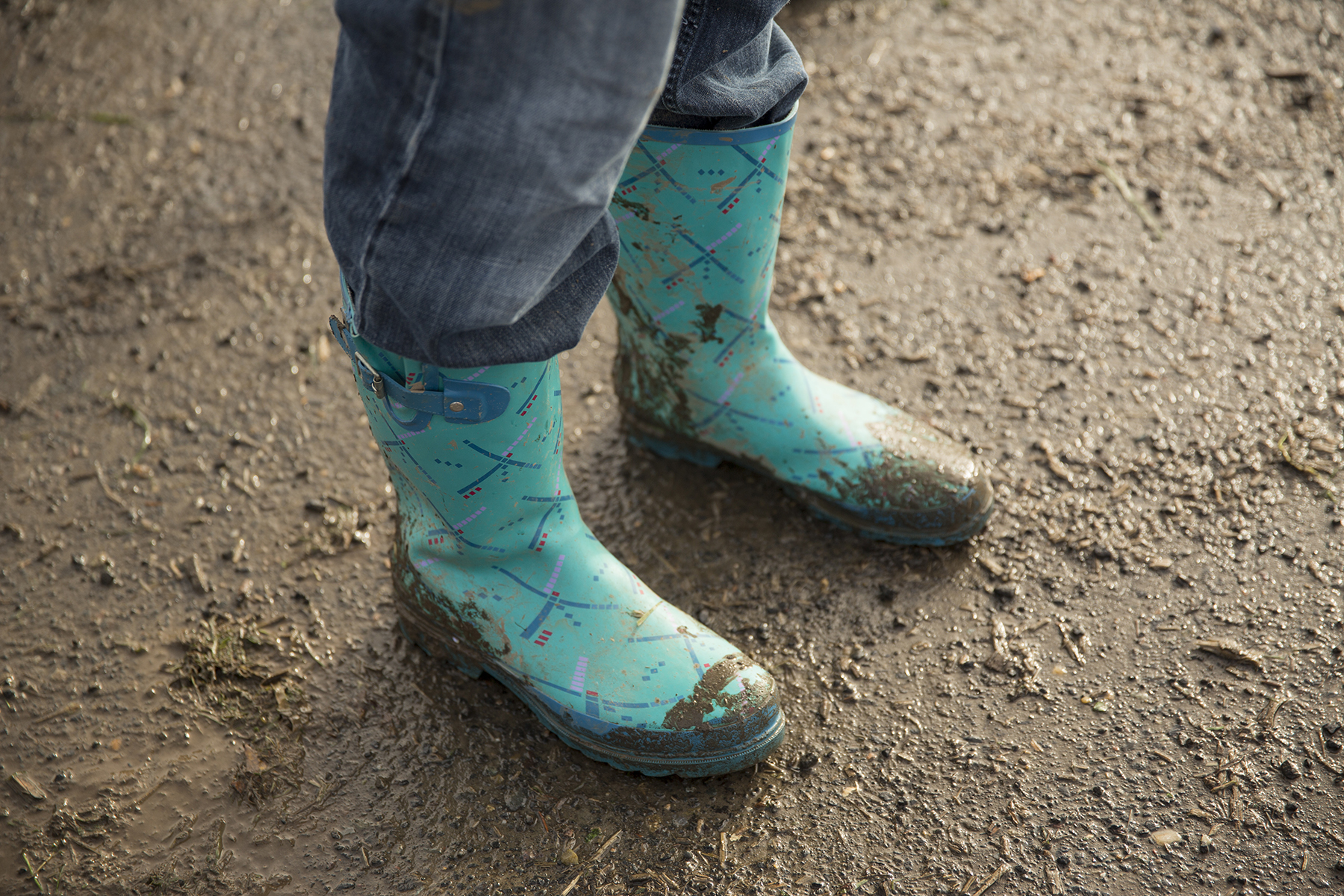 Portland is excellent at mud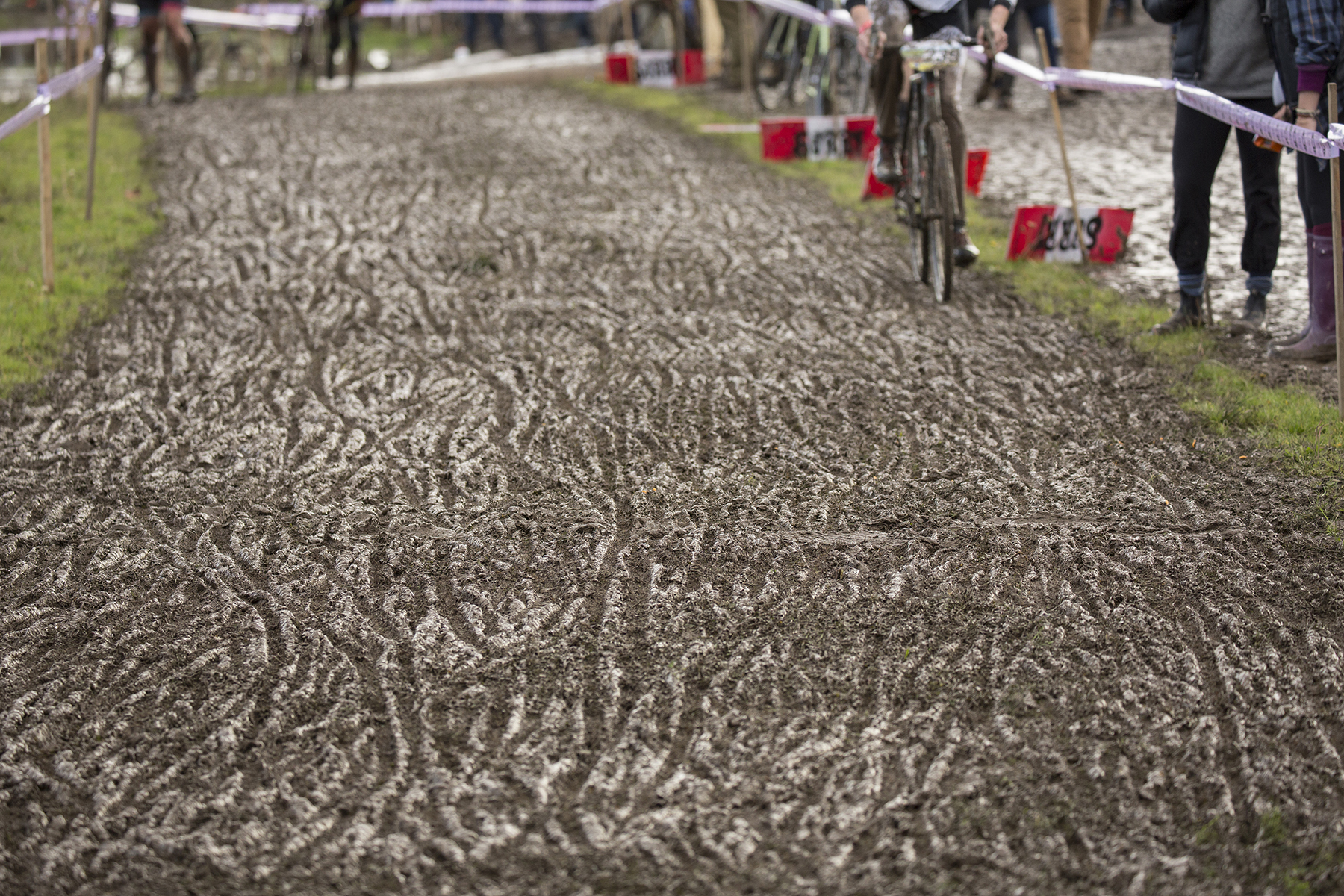 The weather has changed in the Bay Area, with years of low rainfall, so a chance to race in these conditions was exciting for the out-of-towners.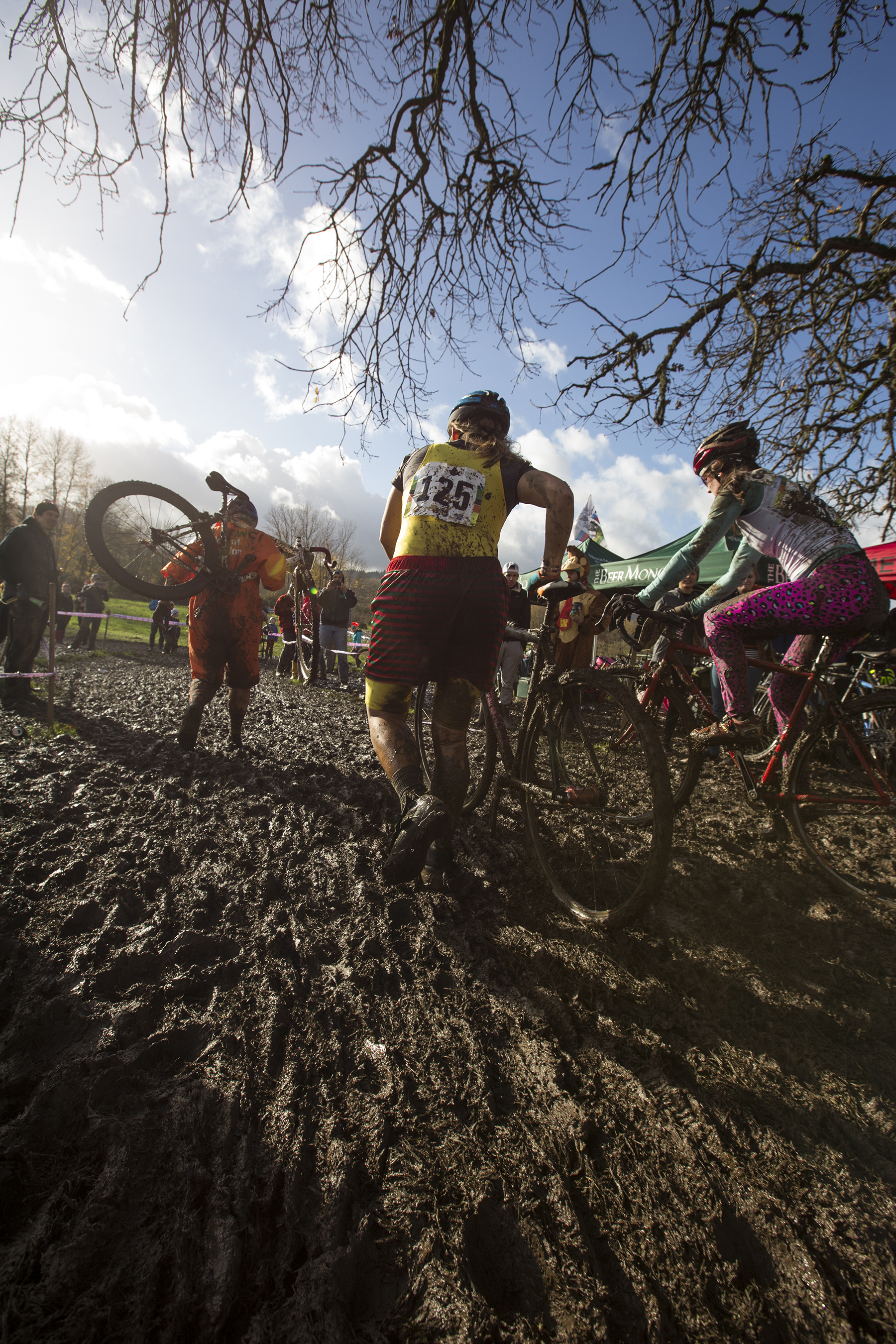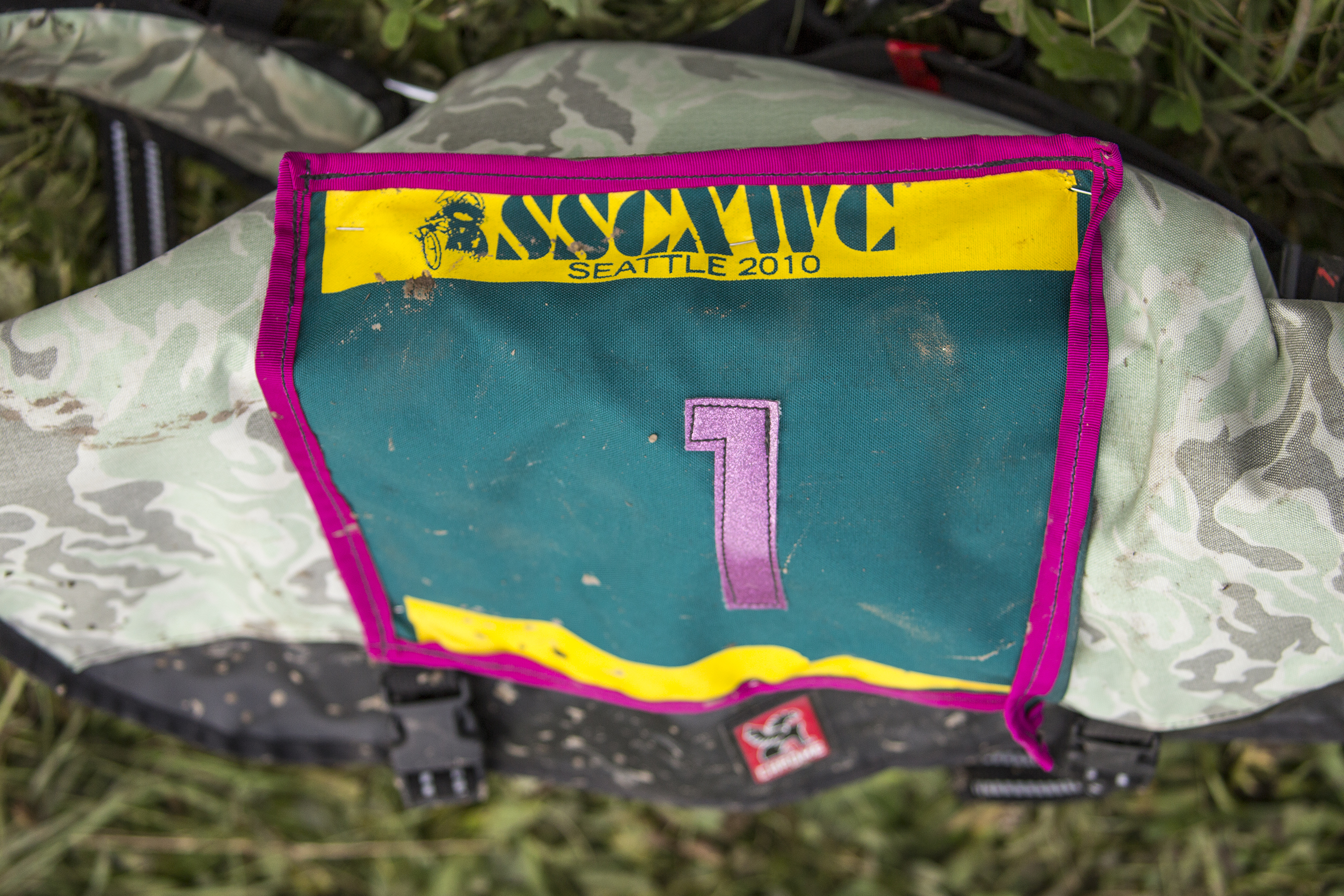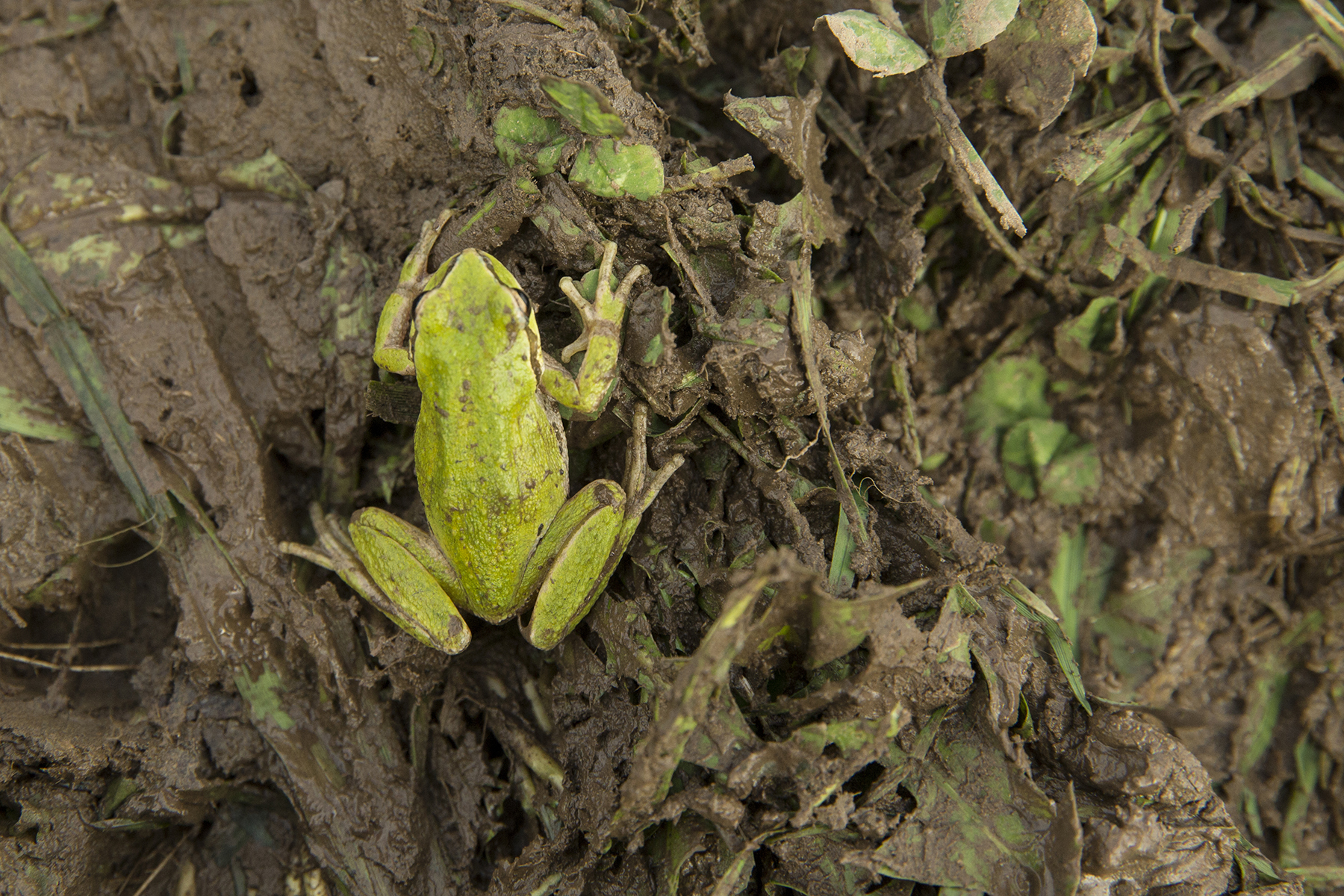 Nature would surface from the mud in hopes of escaping and rescuers would then help re-route.

Money handups could later be used to pay to take short cuts on course.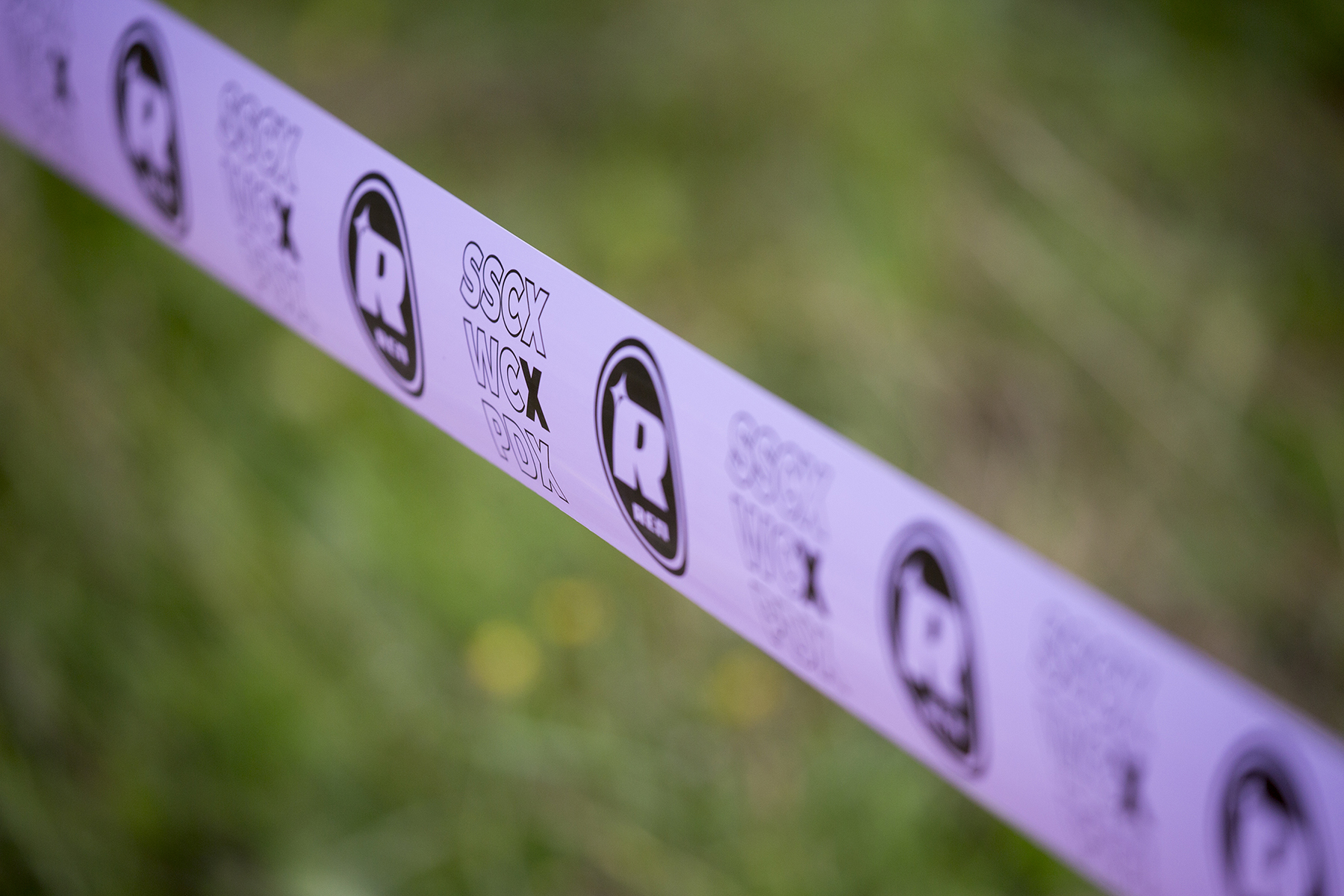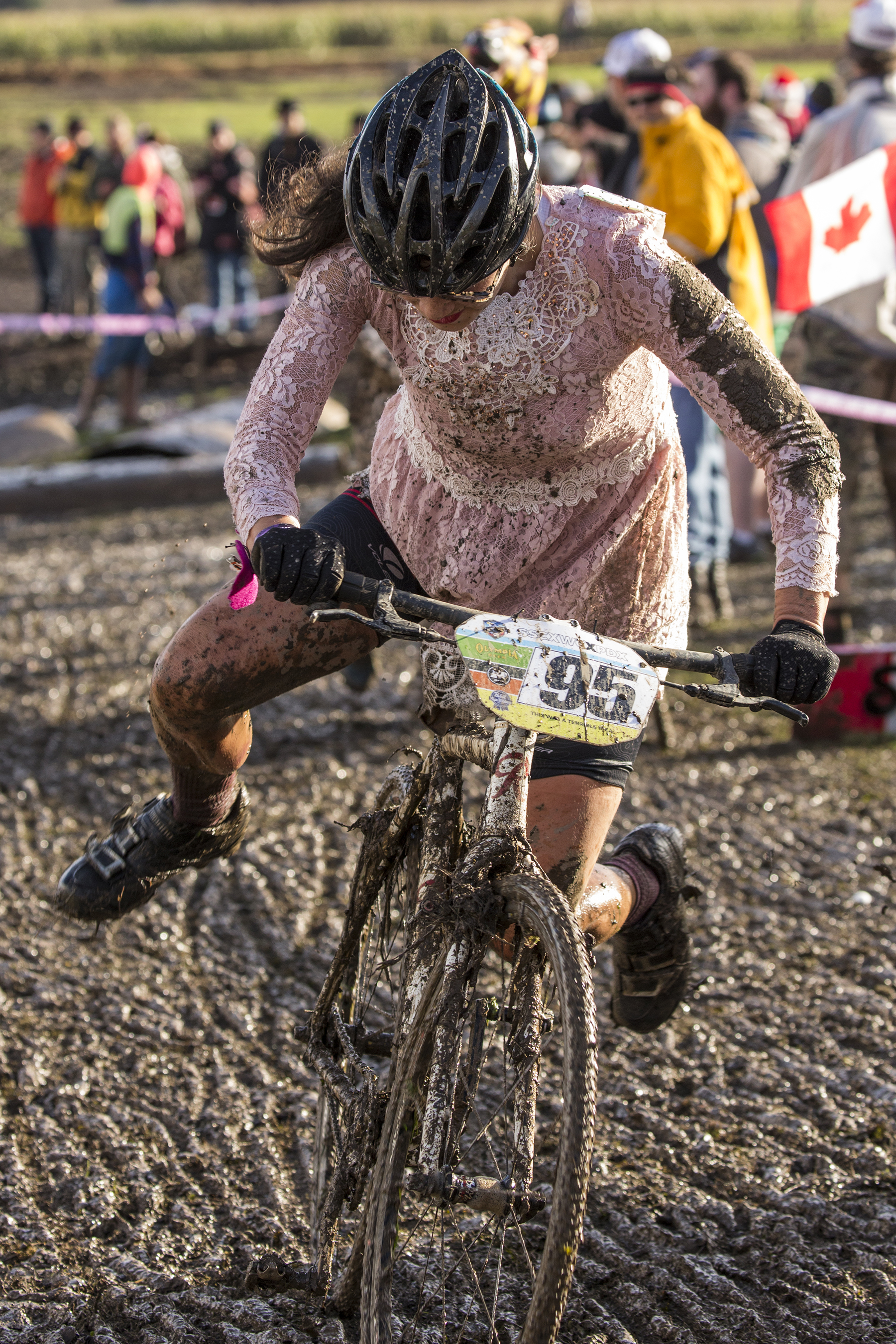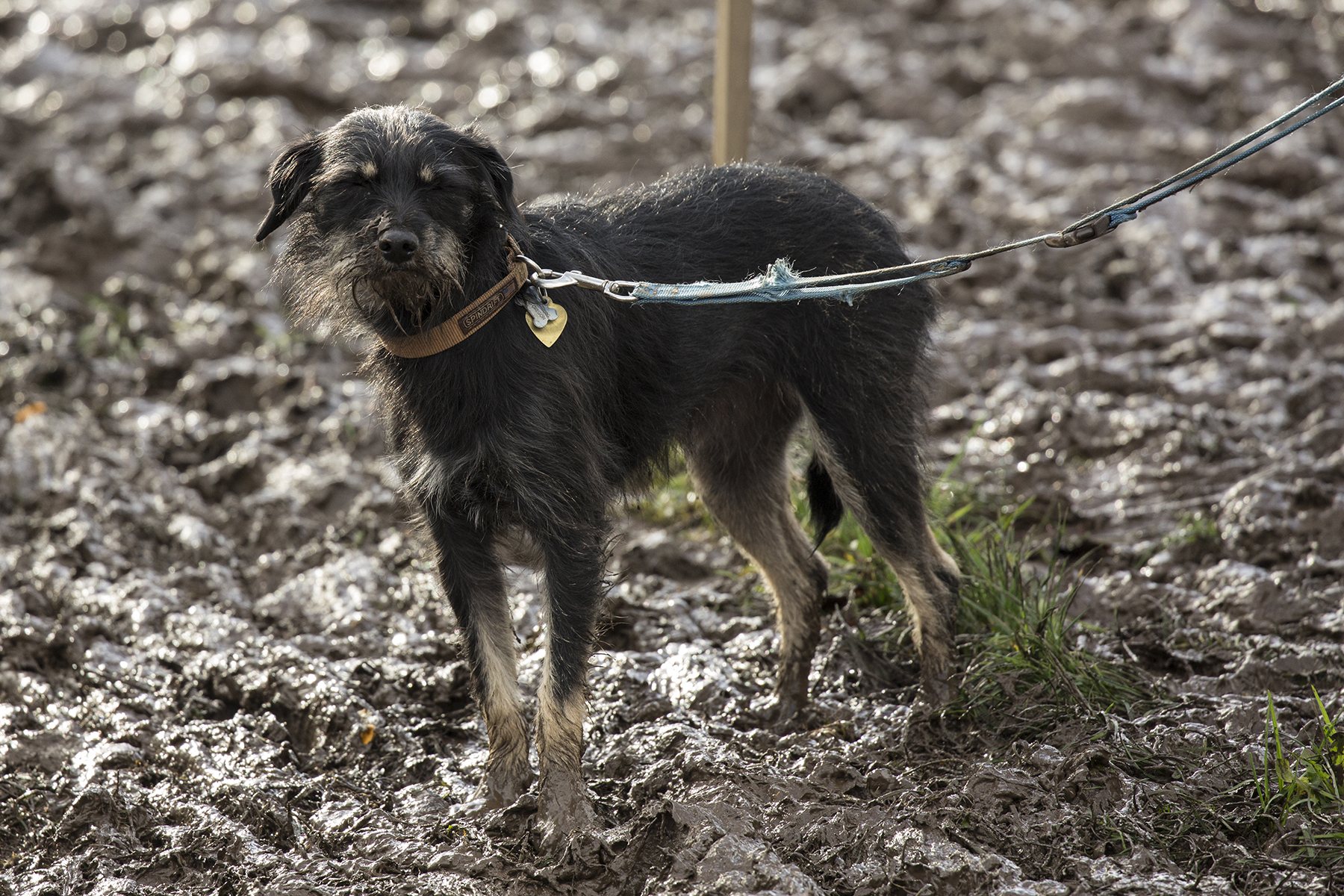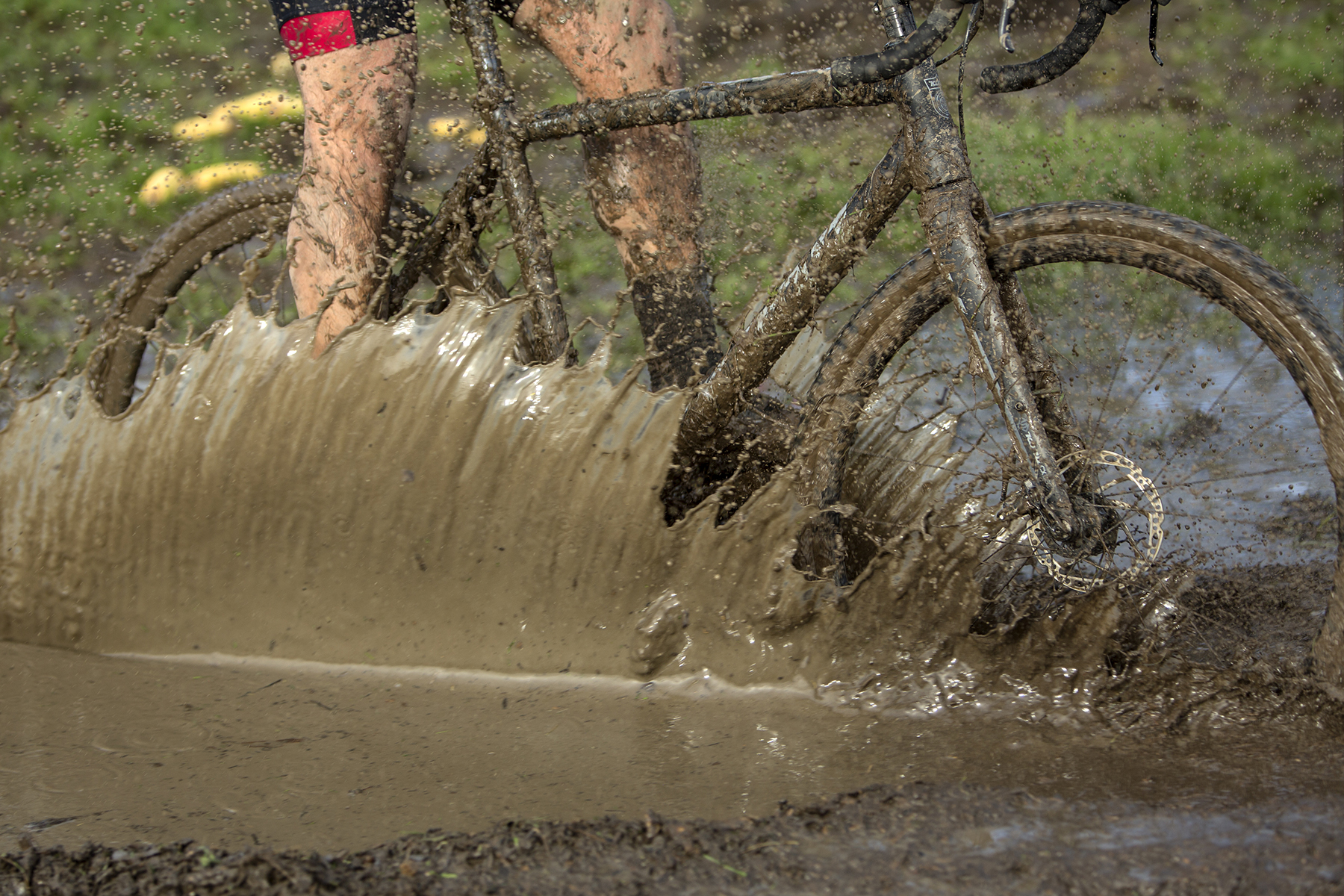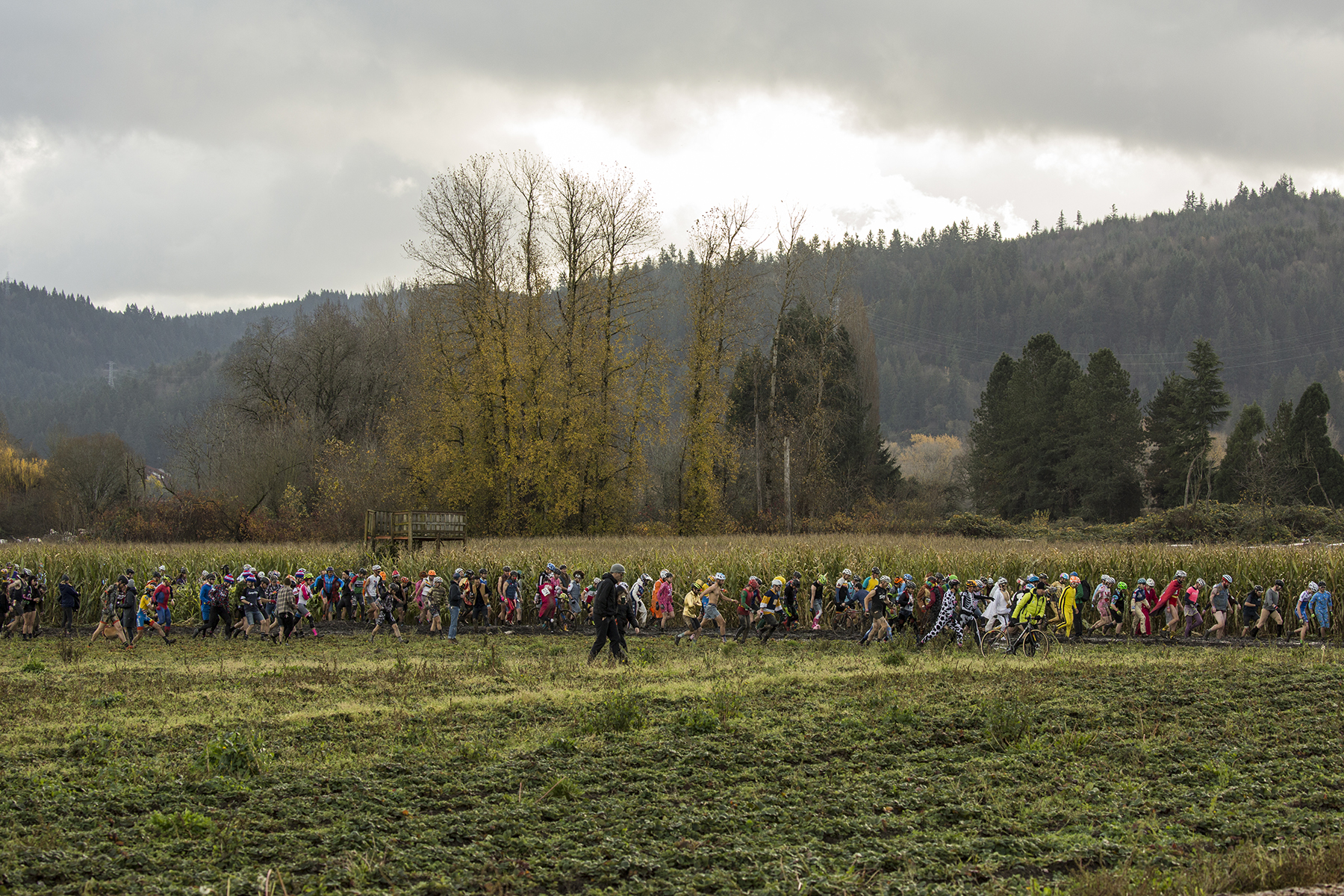 The men's field being lead into the corn maze to leave bikes for a Le Mans-style start. Bikes were then rearranged and tampered with before the race gun.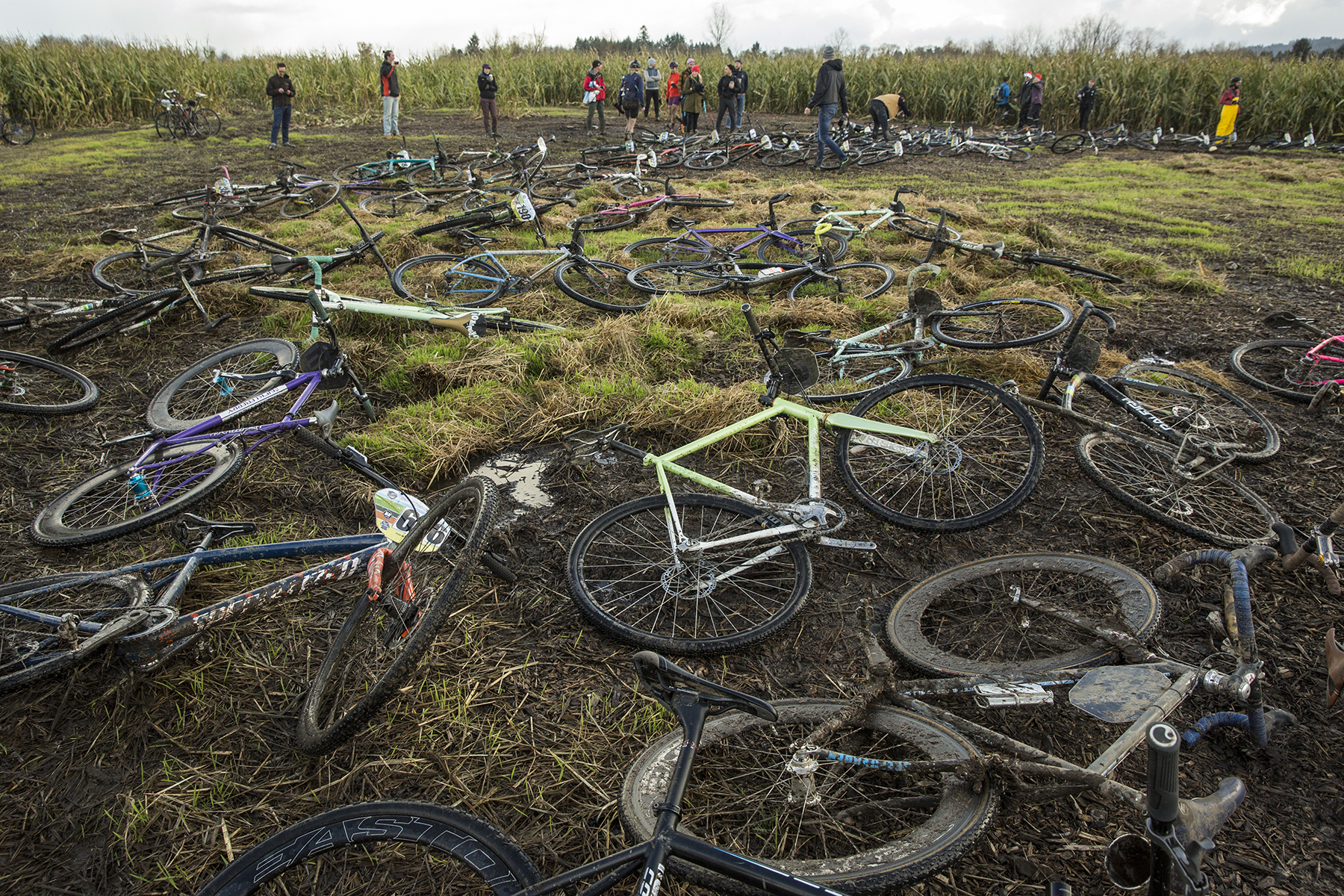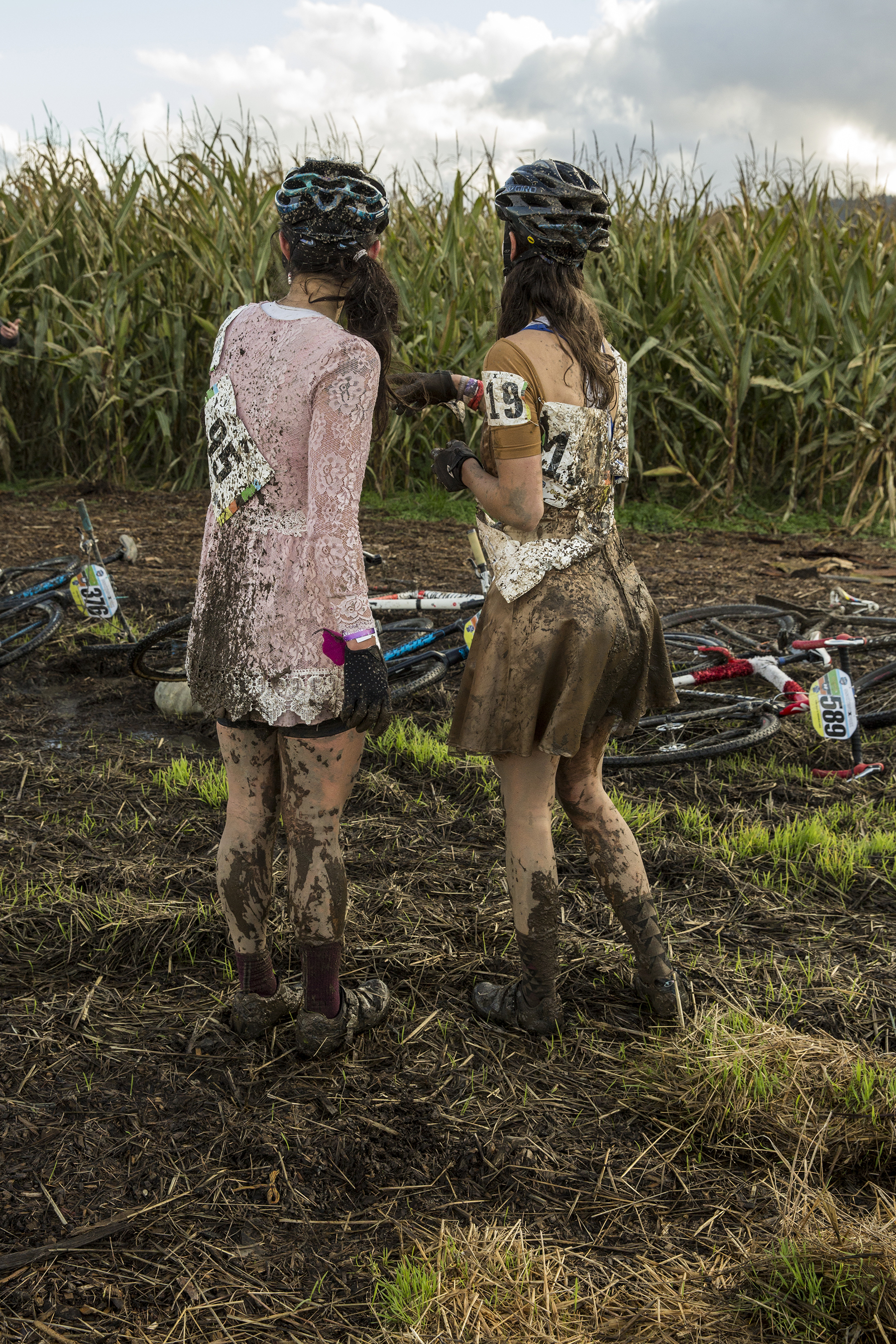 Contributors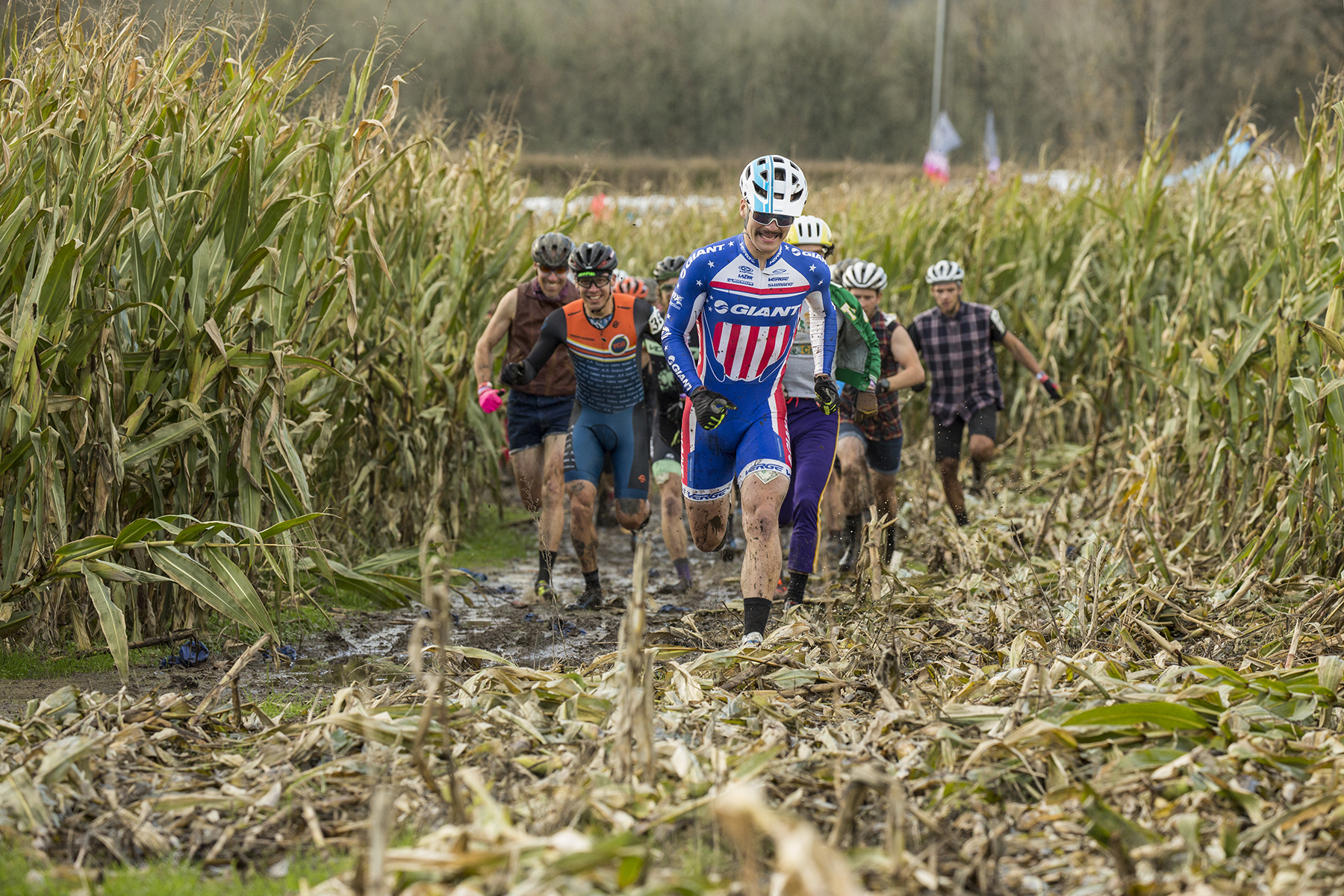 A short foot race led to a bike search and start.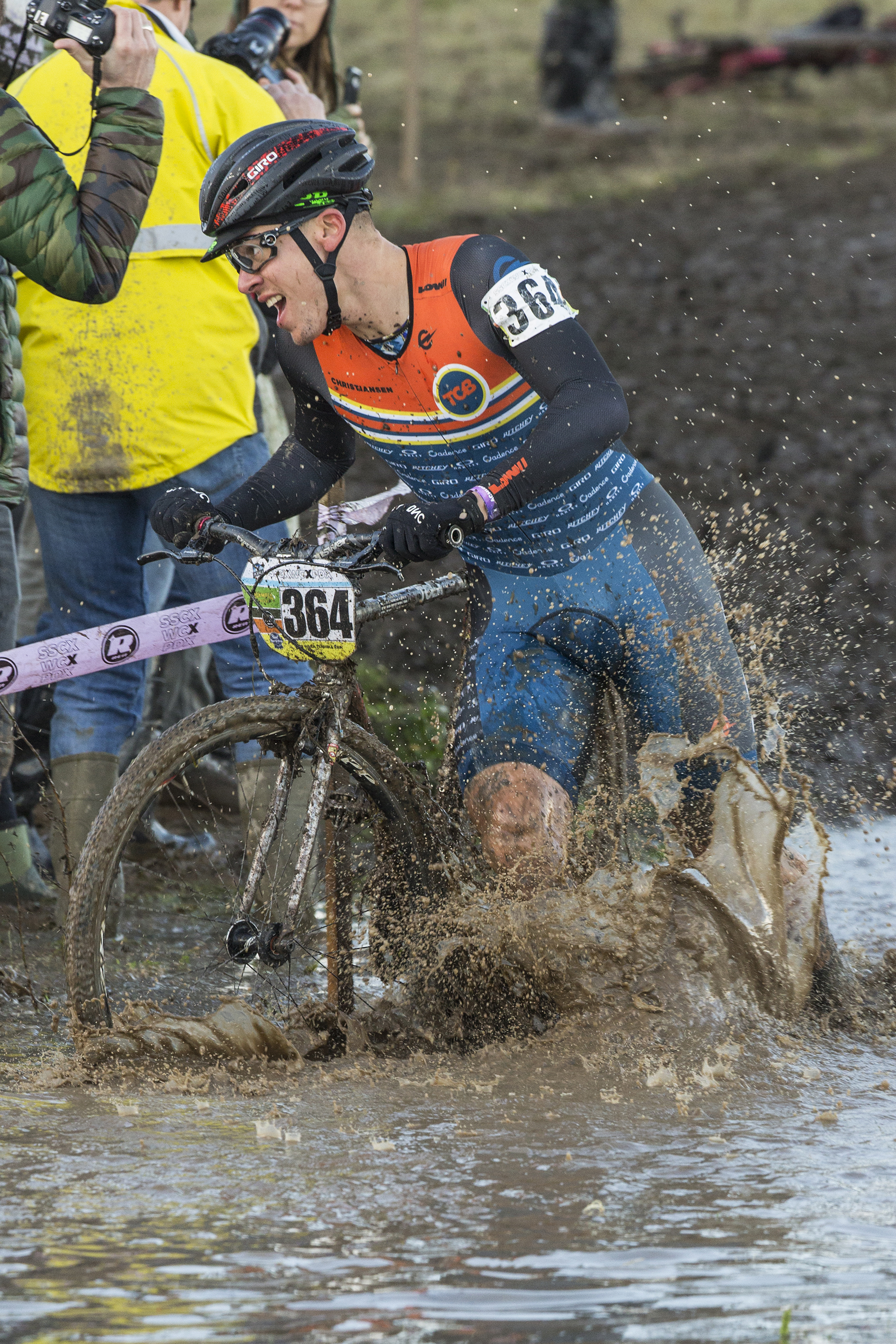 Chas, being versed in alleycat starts, found his bike quick and was on course early.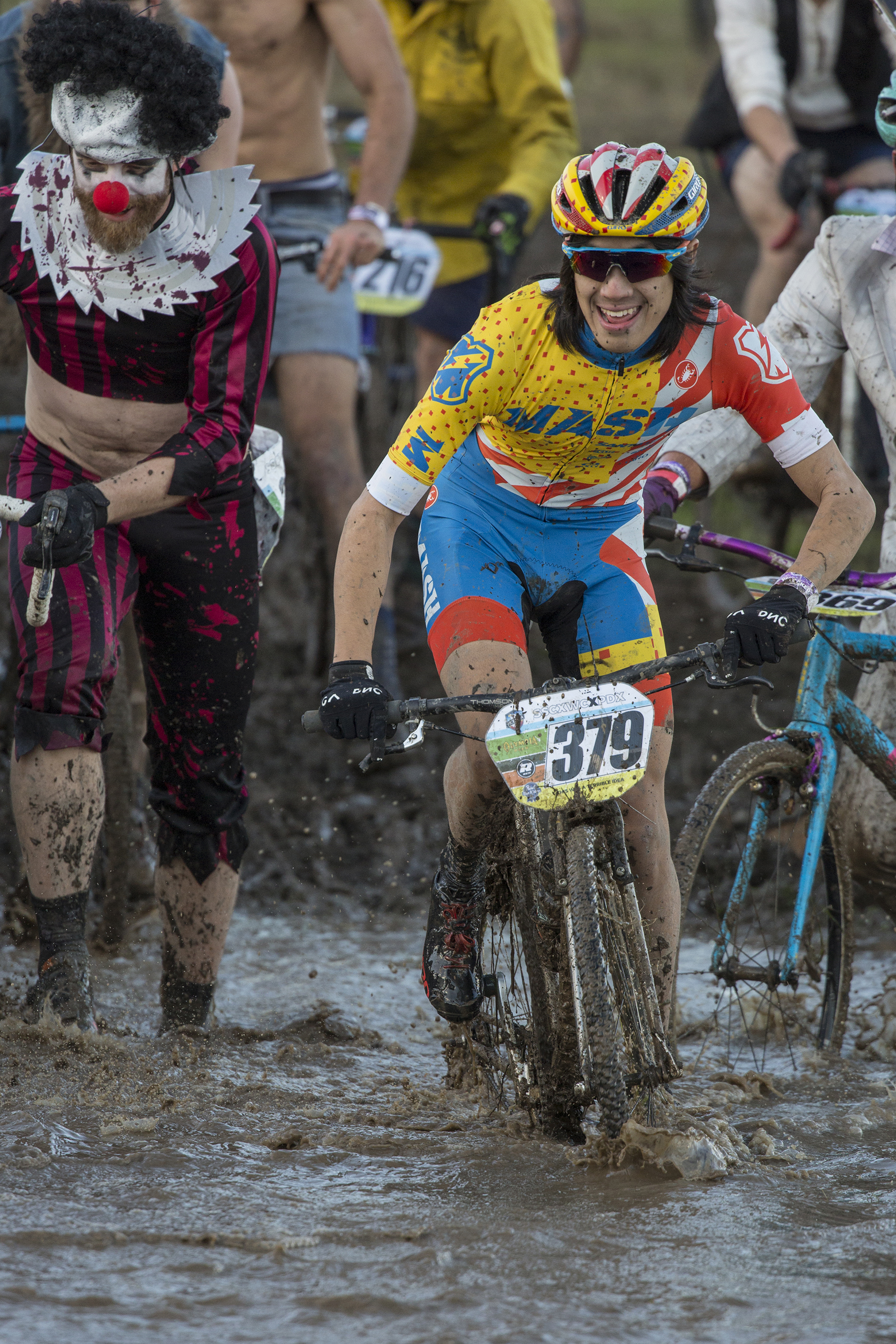 Eddy and a clown.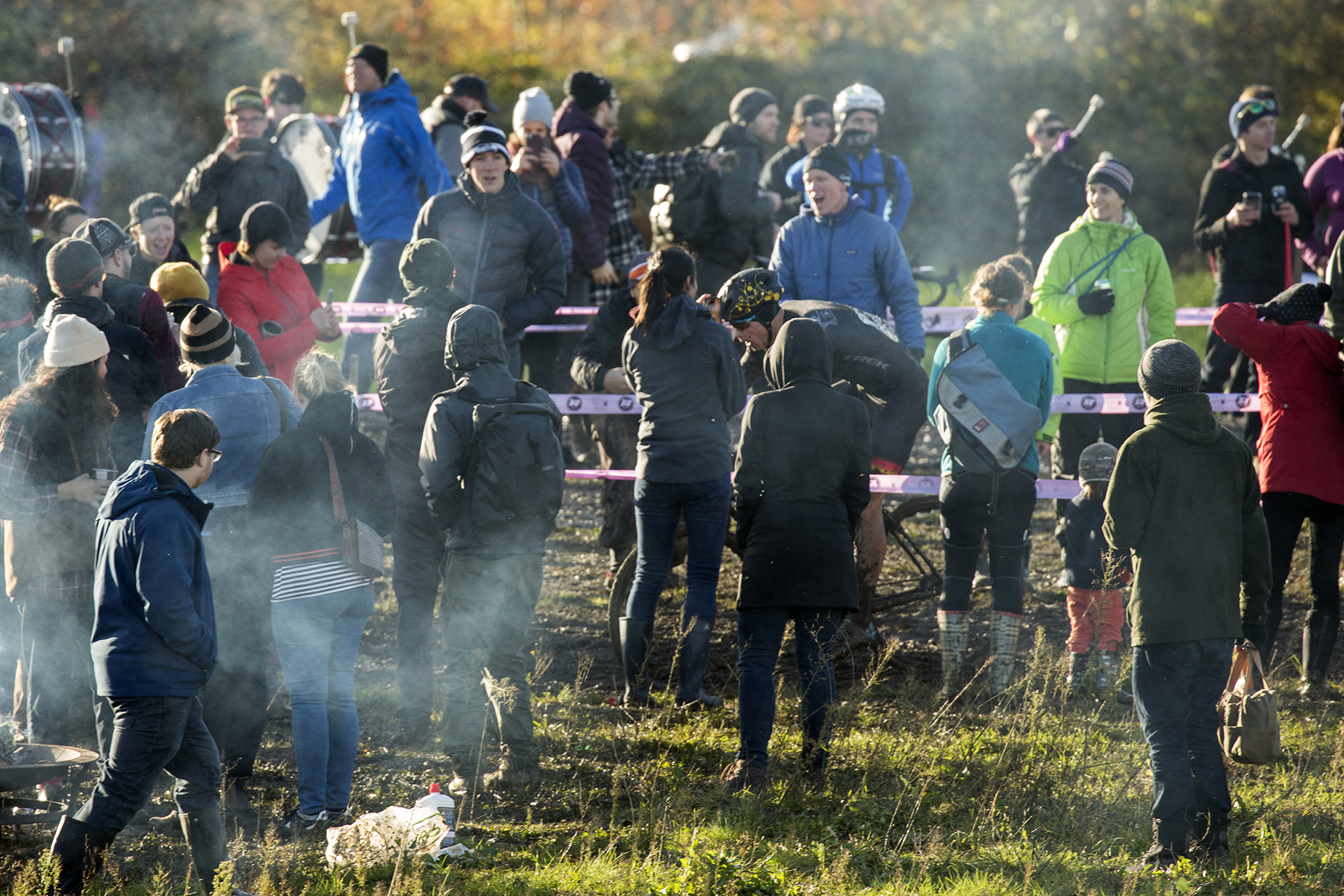 Sven Nys is a cyclocross legend and cult figure in the sport. He wanted to come and not FOMO another year of SSCXWC. Spectators loved it and he clearly took his share from the hecklers. He looked like a 250 2-stroke, spinning at a comedic cadence, and just RIPPING.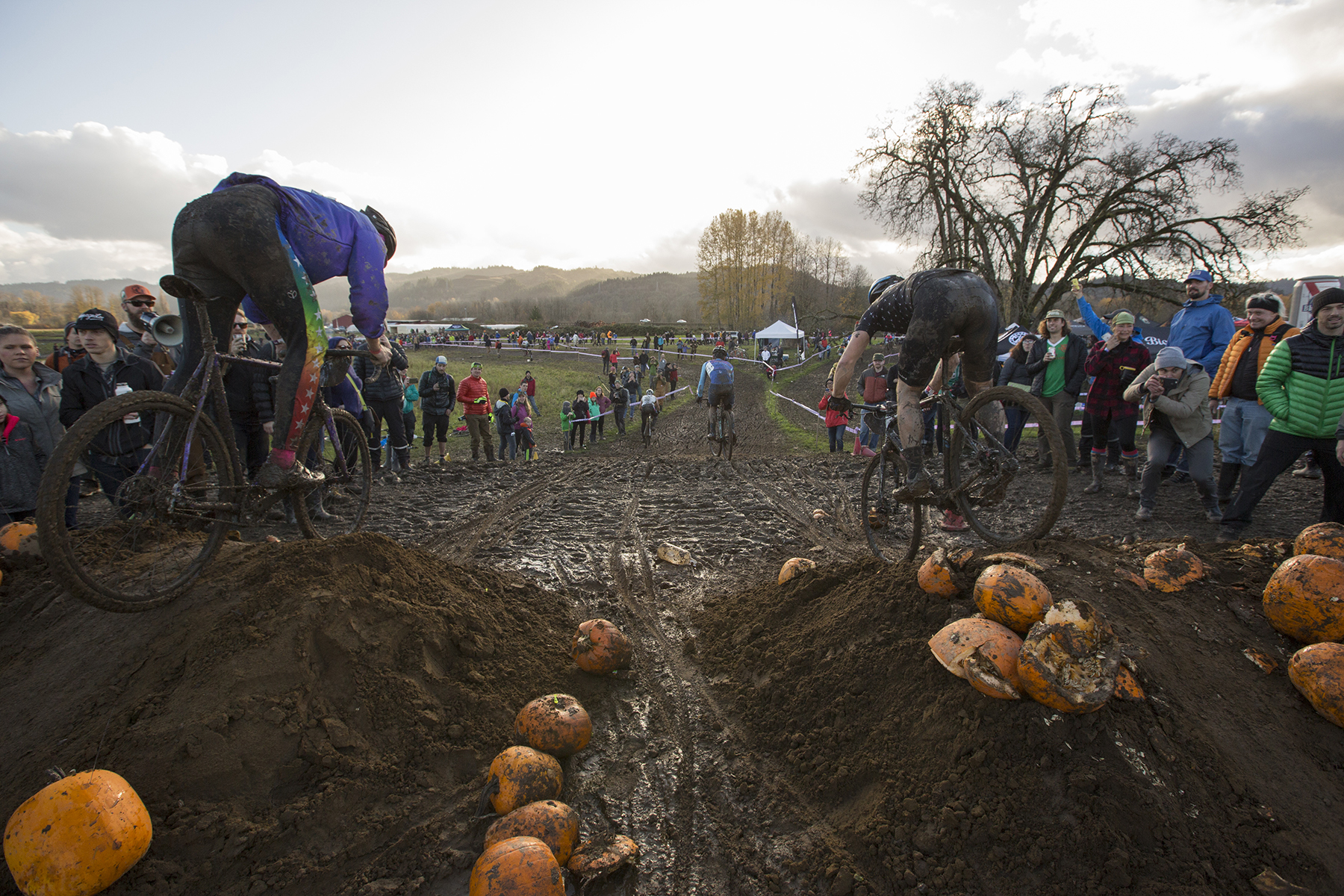 Two racers coming out of the dual slalom section.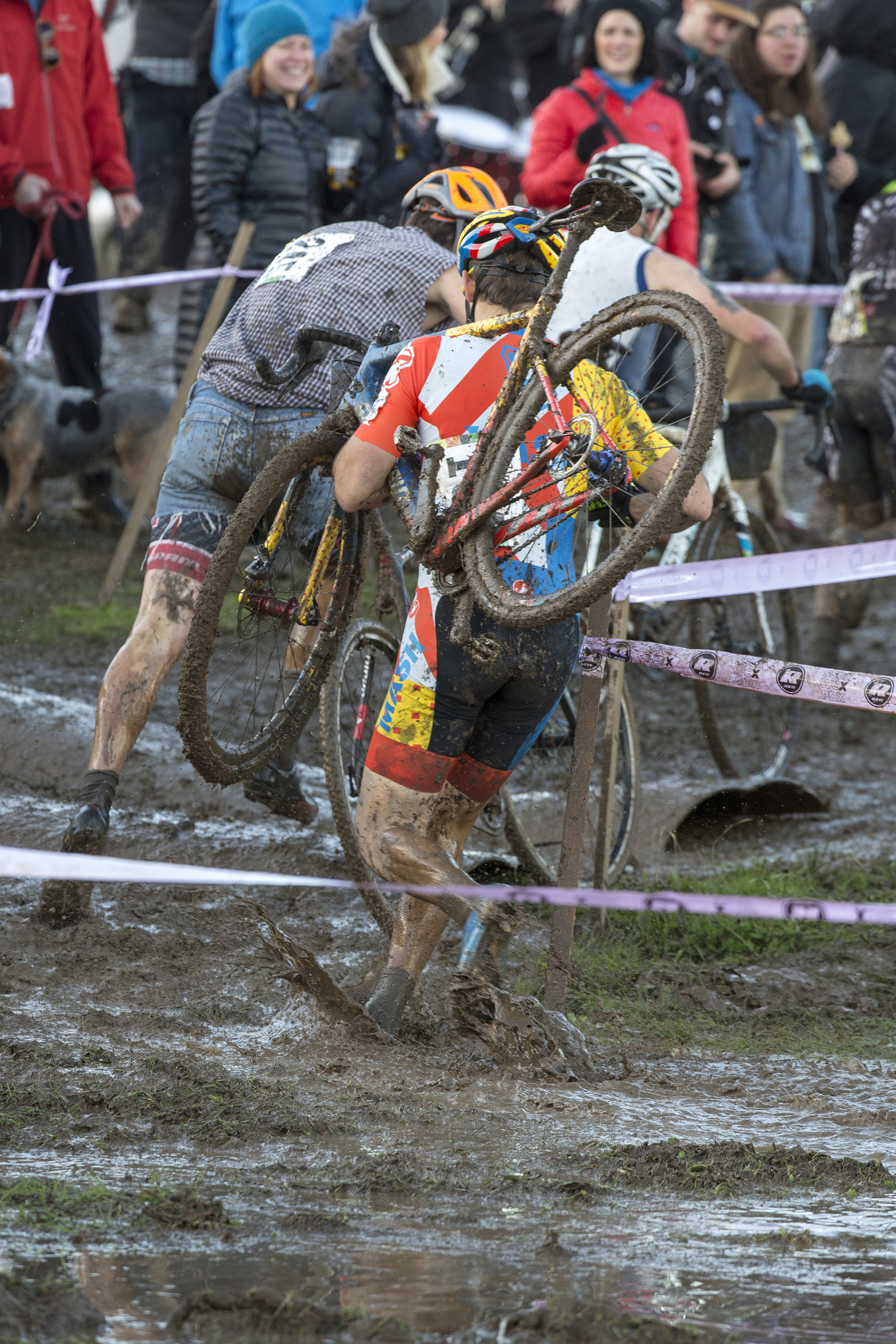 Rainier running the beaver dam, consisting of half-round plastic tubes.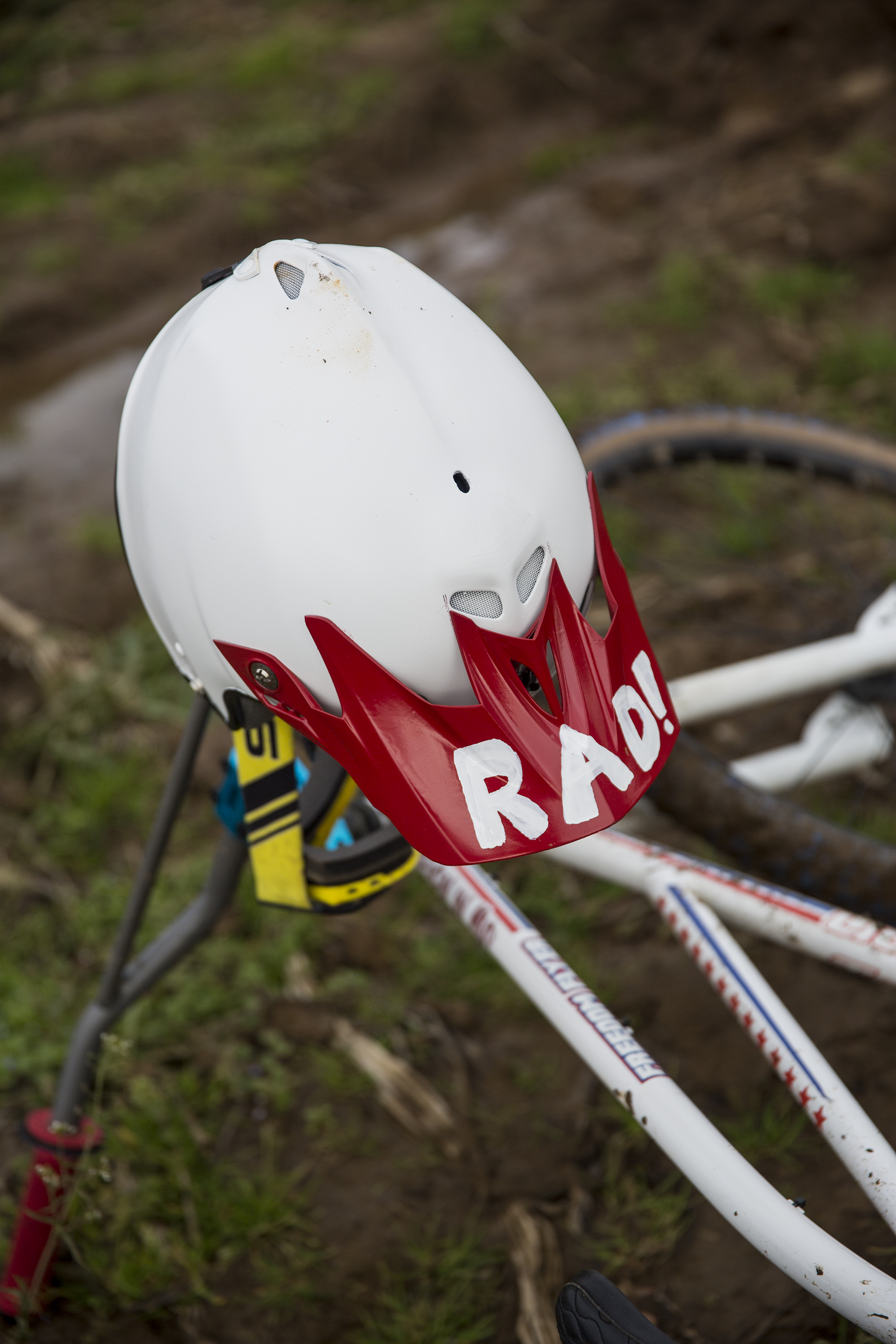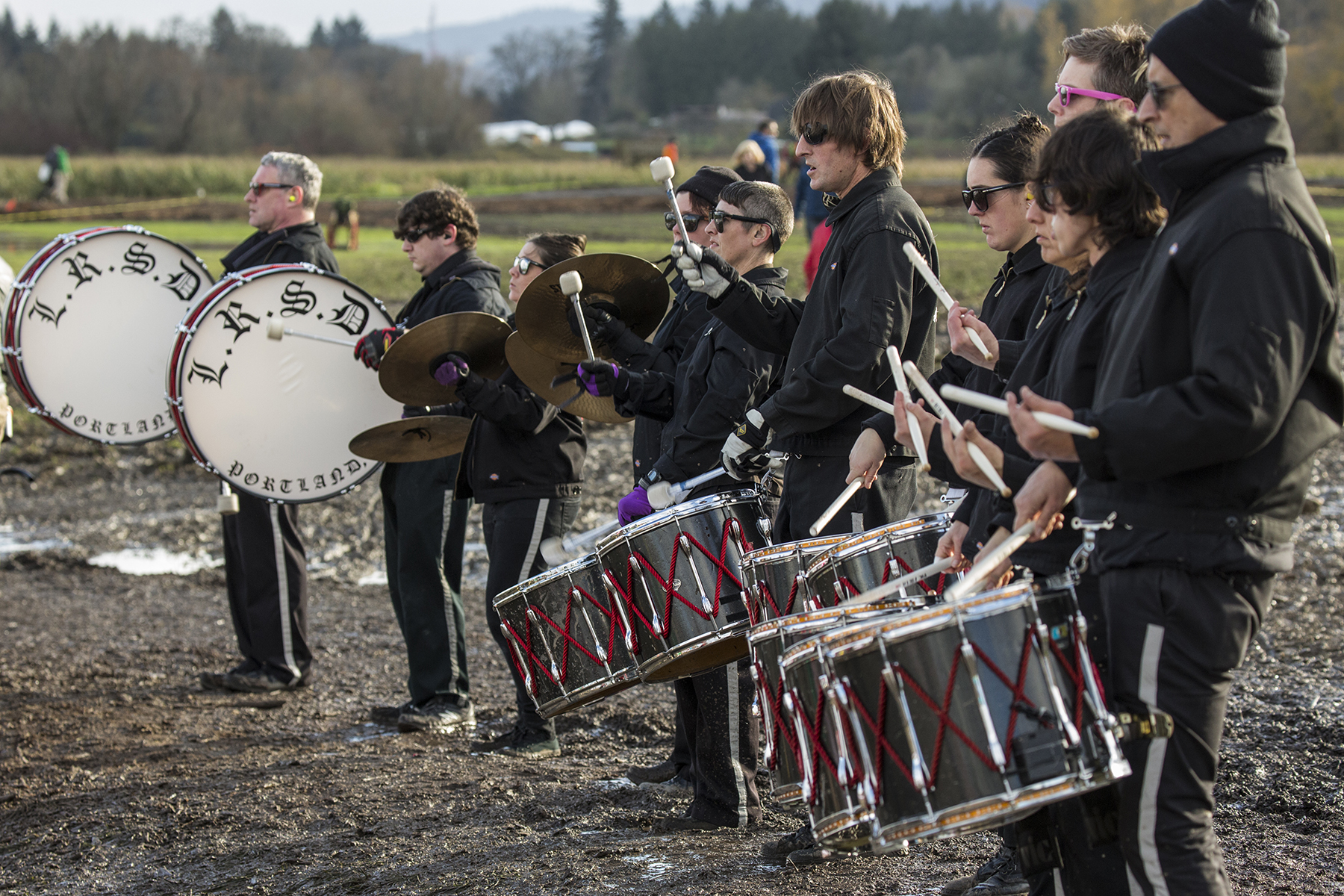 This punk martching band brought powerful energy to the race, hammering out a series of driving rhythms.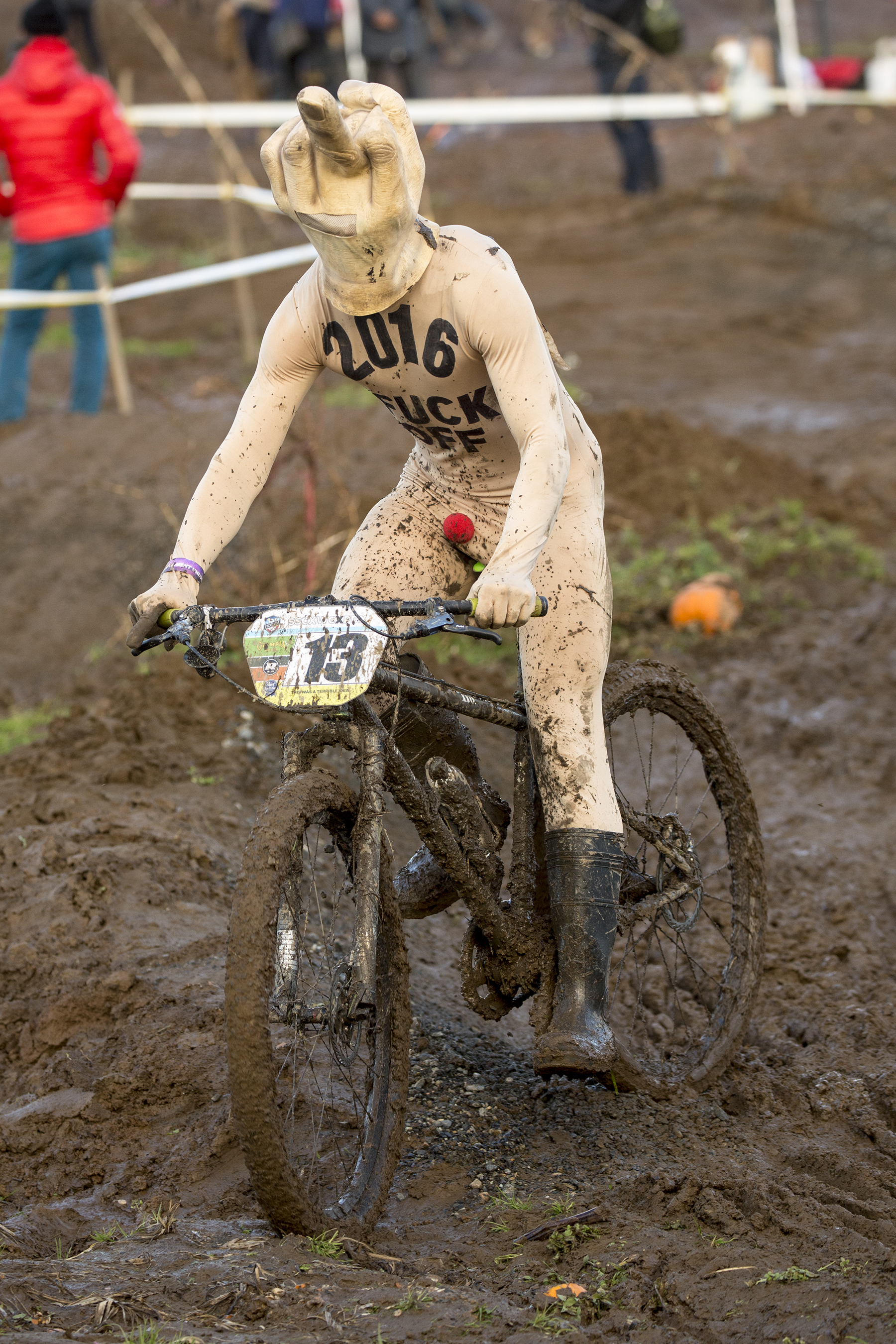 #notmypresident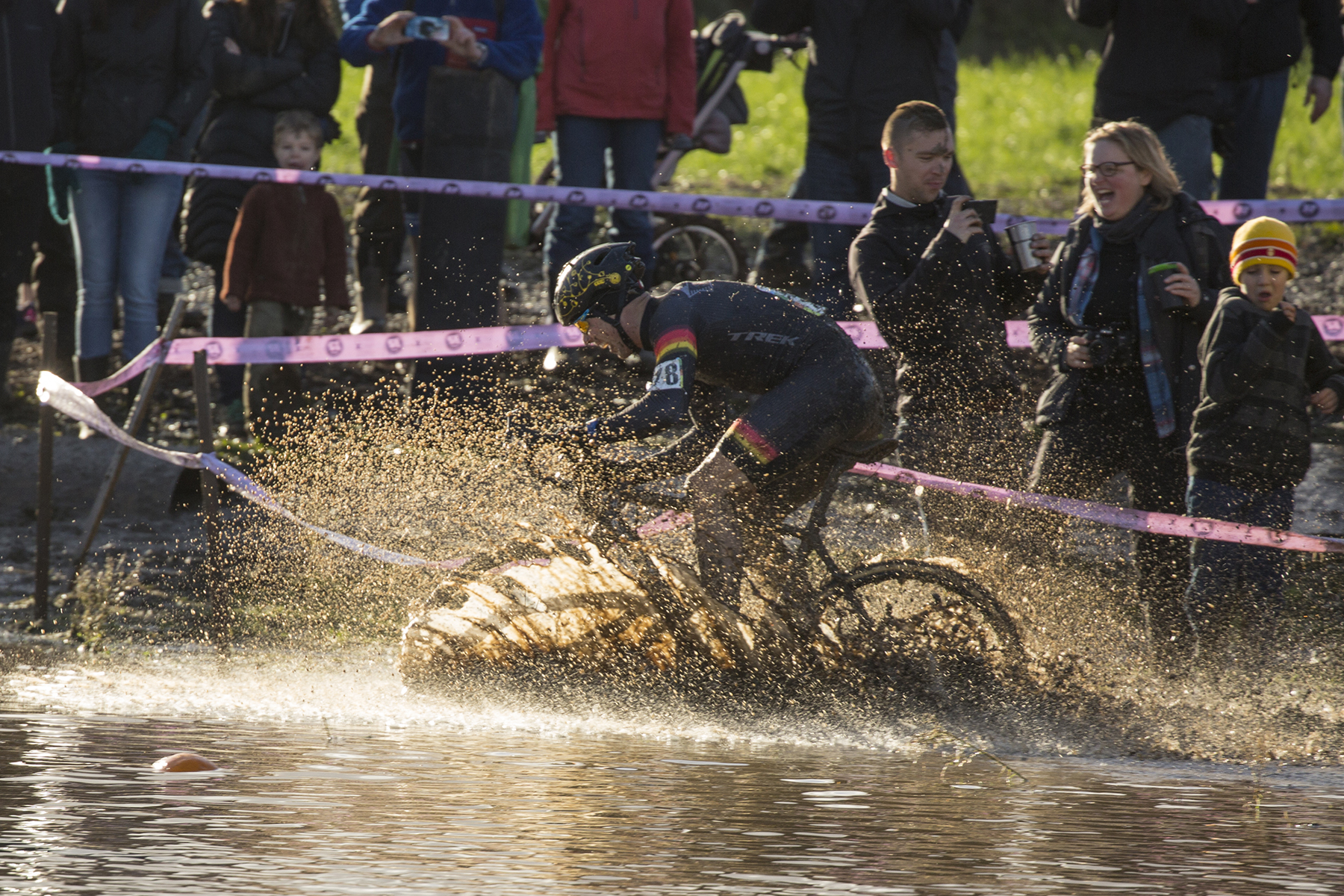 Sven rode every obstacle, including the pond. He was off the front early but eased up mid-race.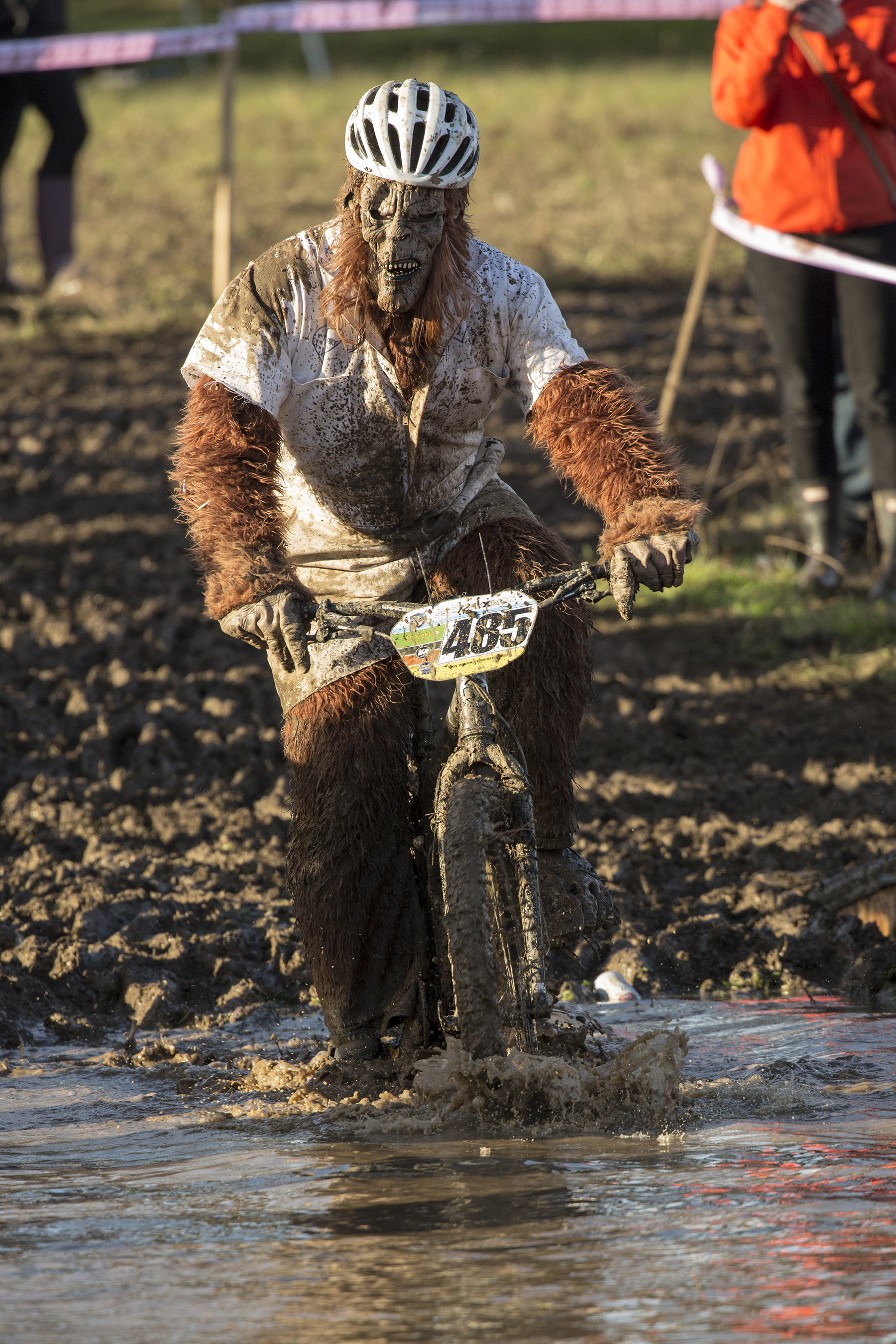 The vibe was a mix of this and bike racing.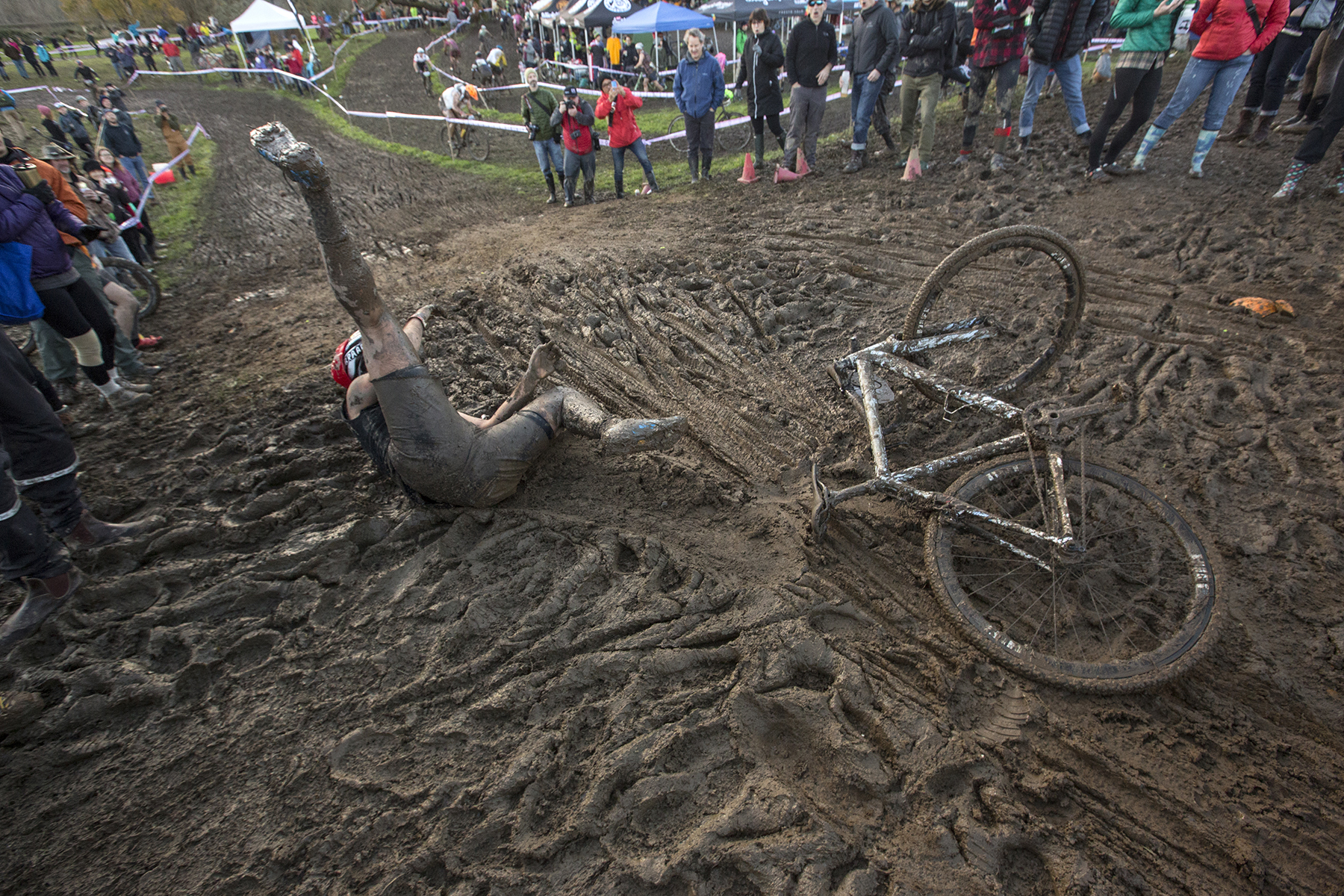 No shortage of crashes for the day, making it exciting for spectators, and nearly unbearable for racers.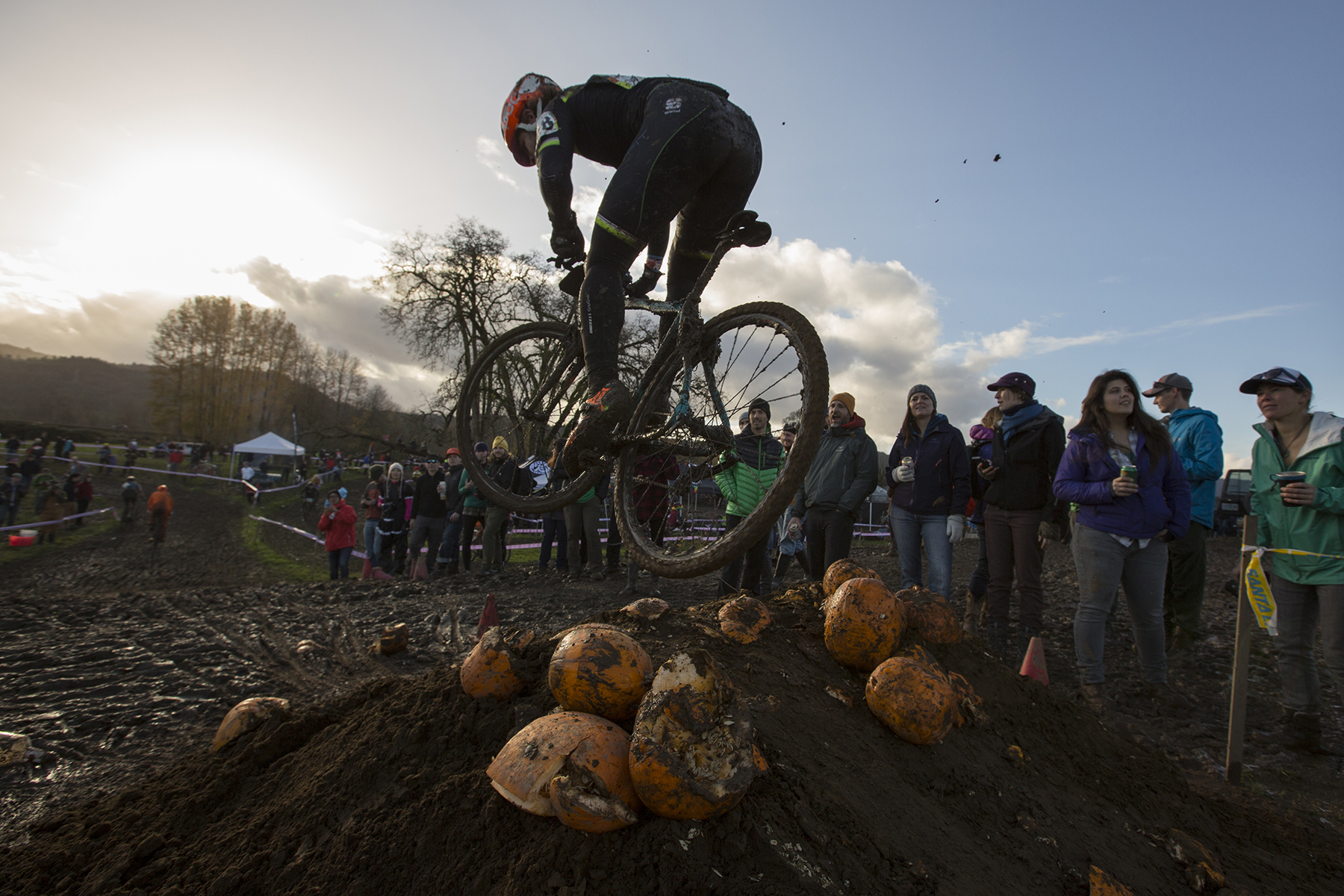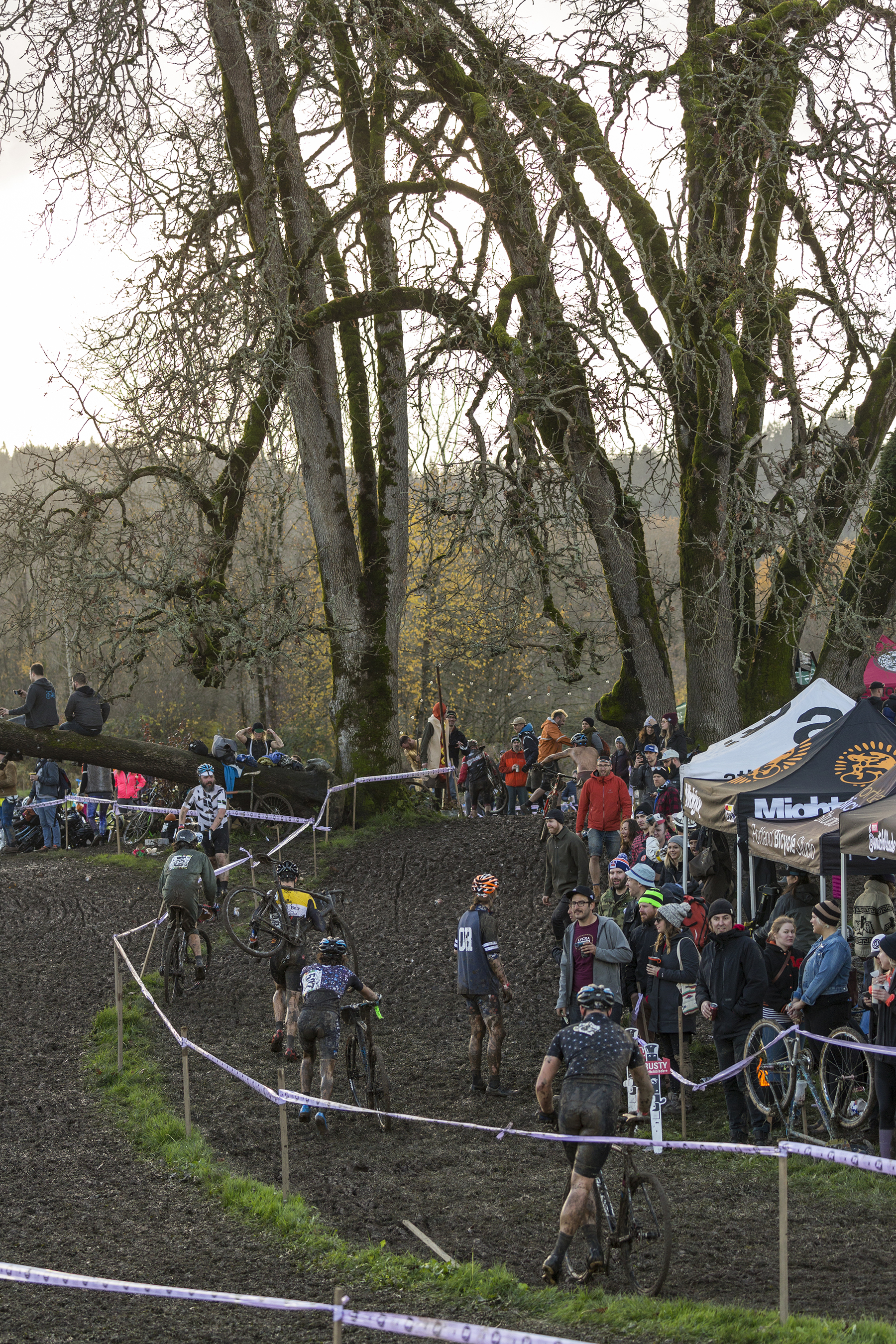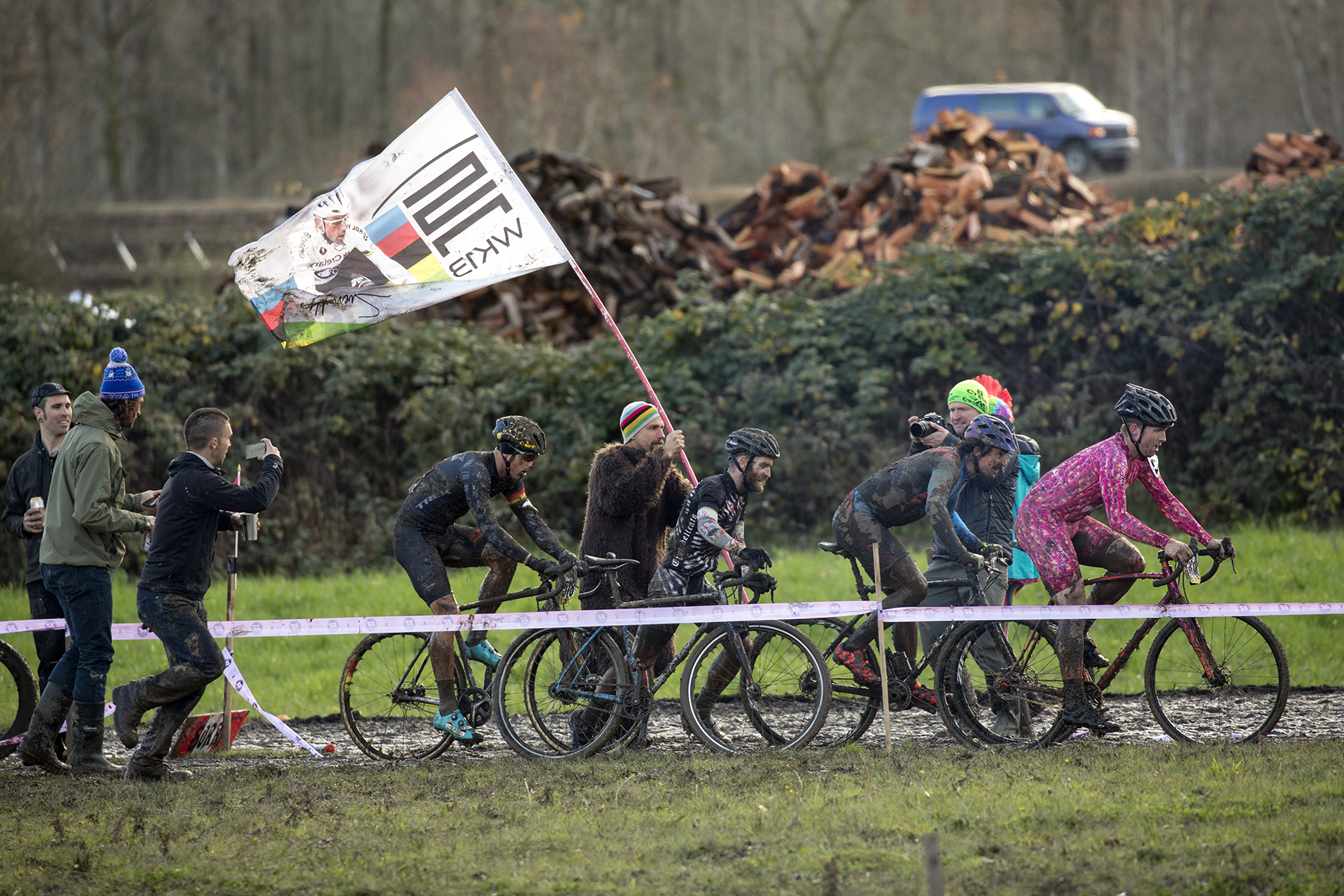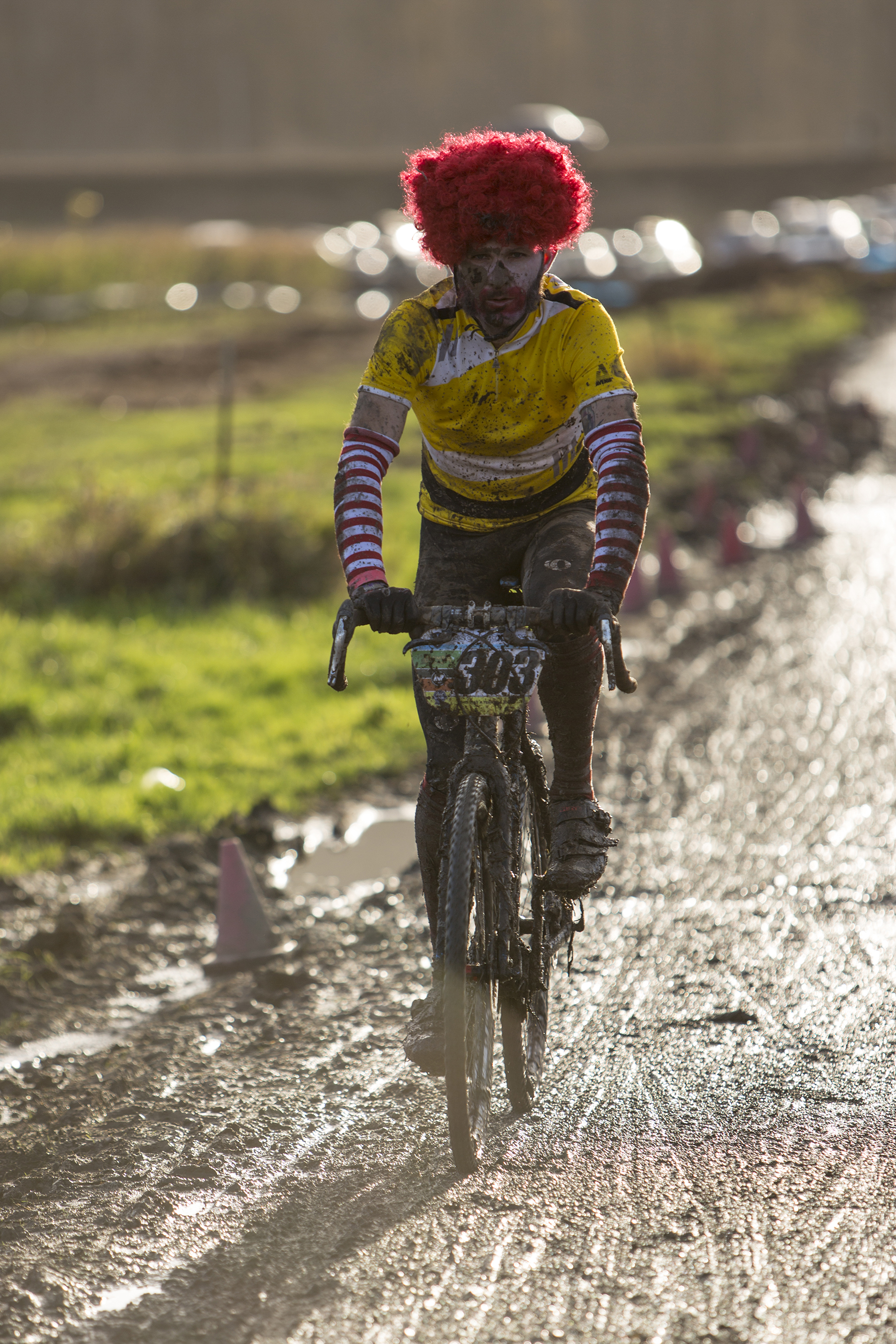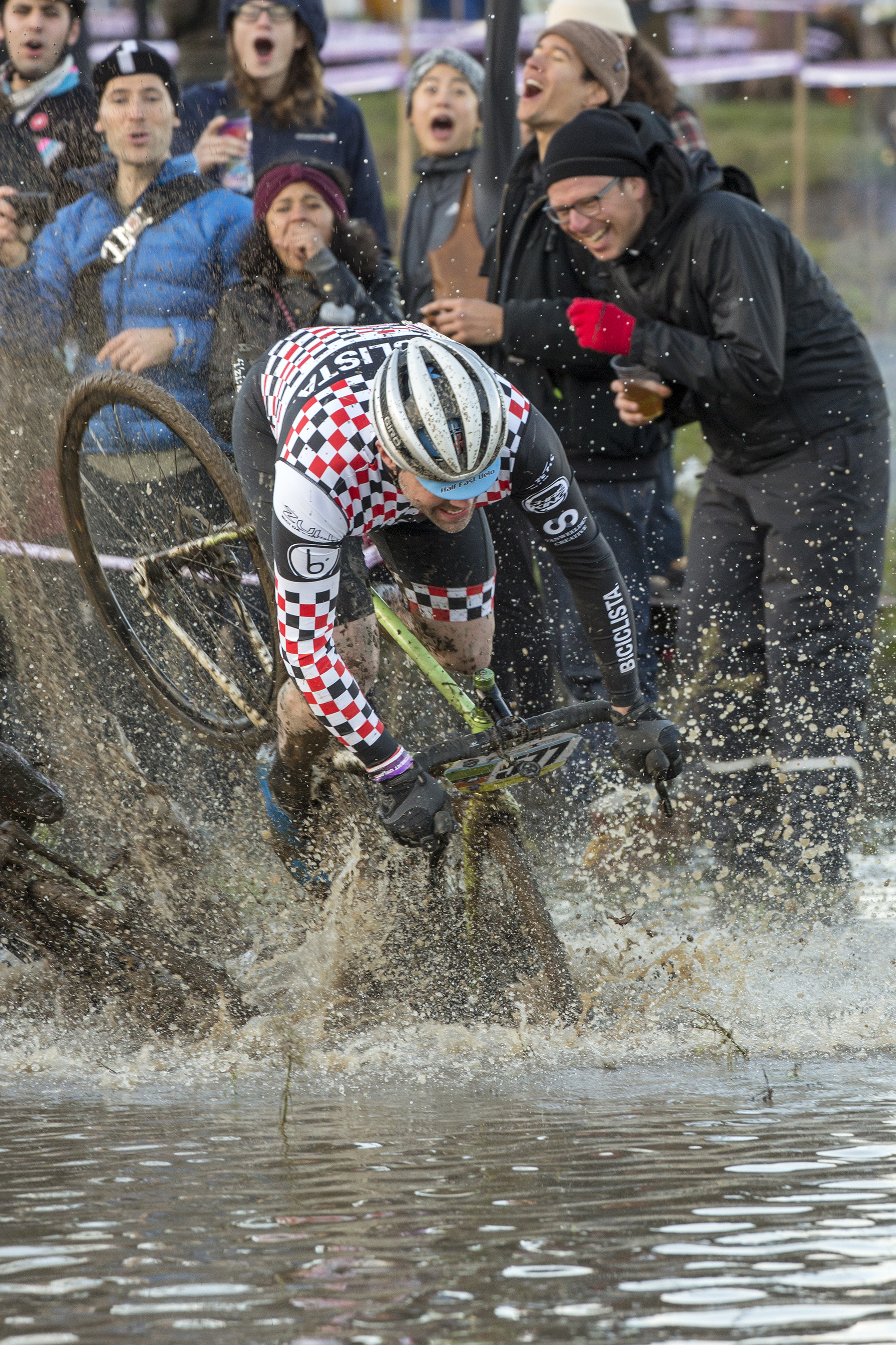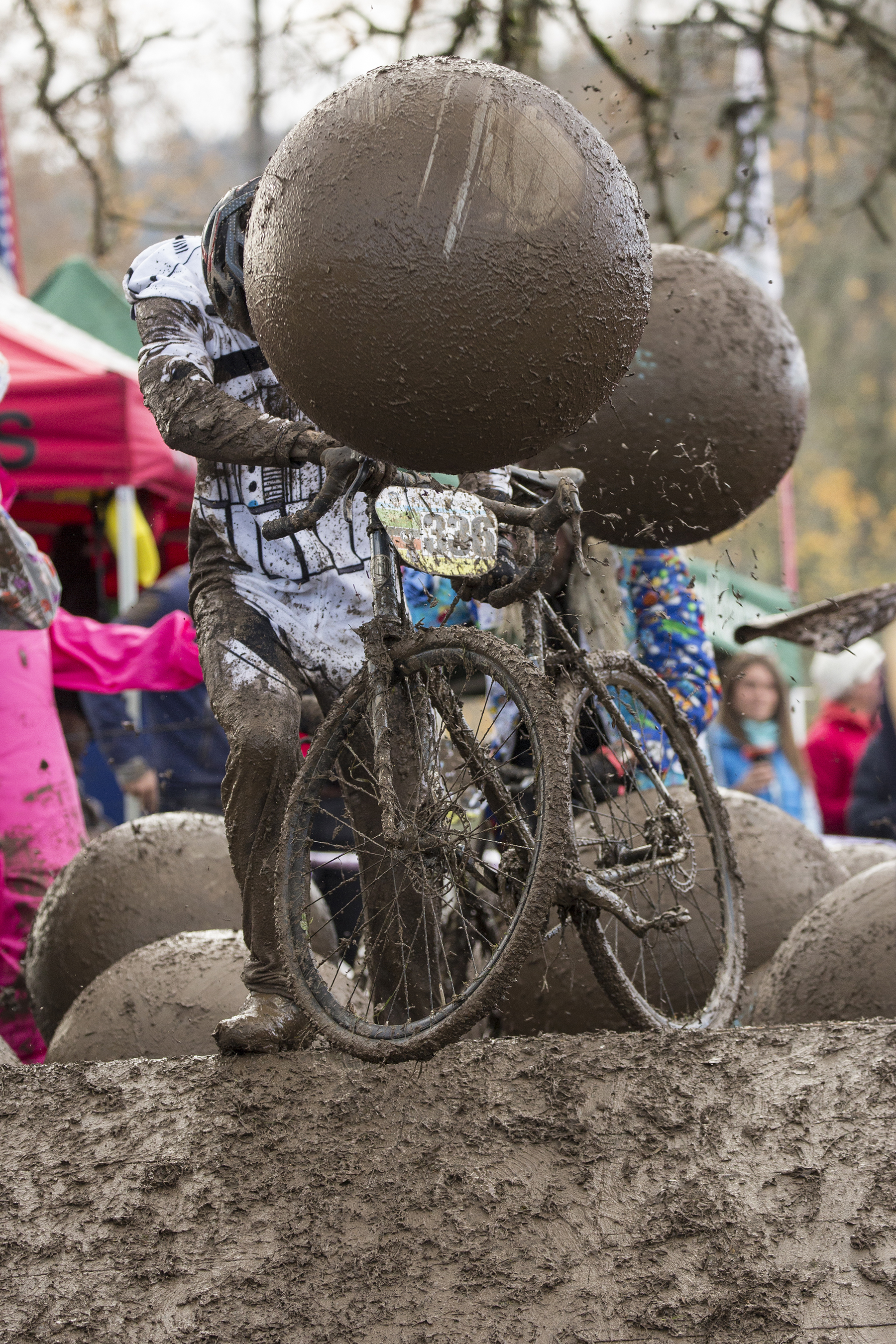 The yoga ball mosh pit was very raw.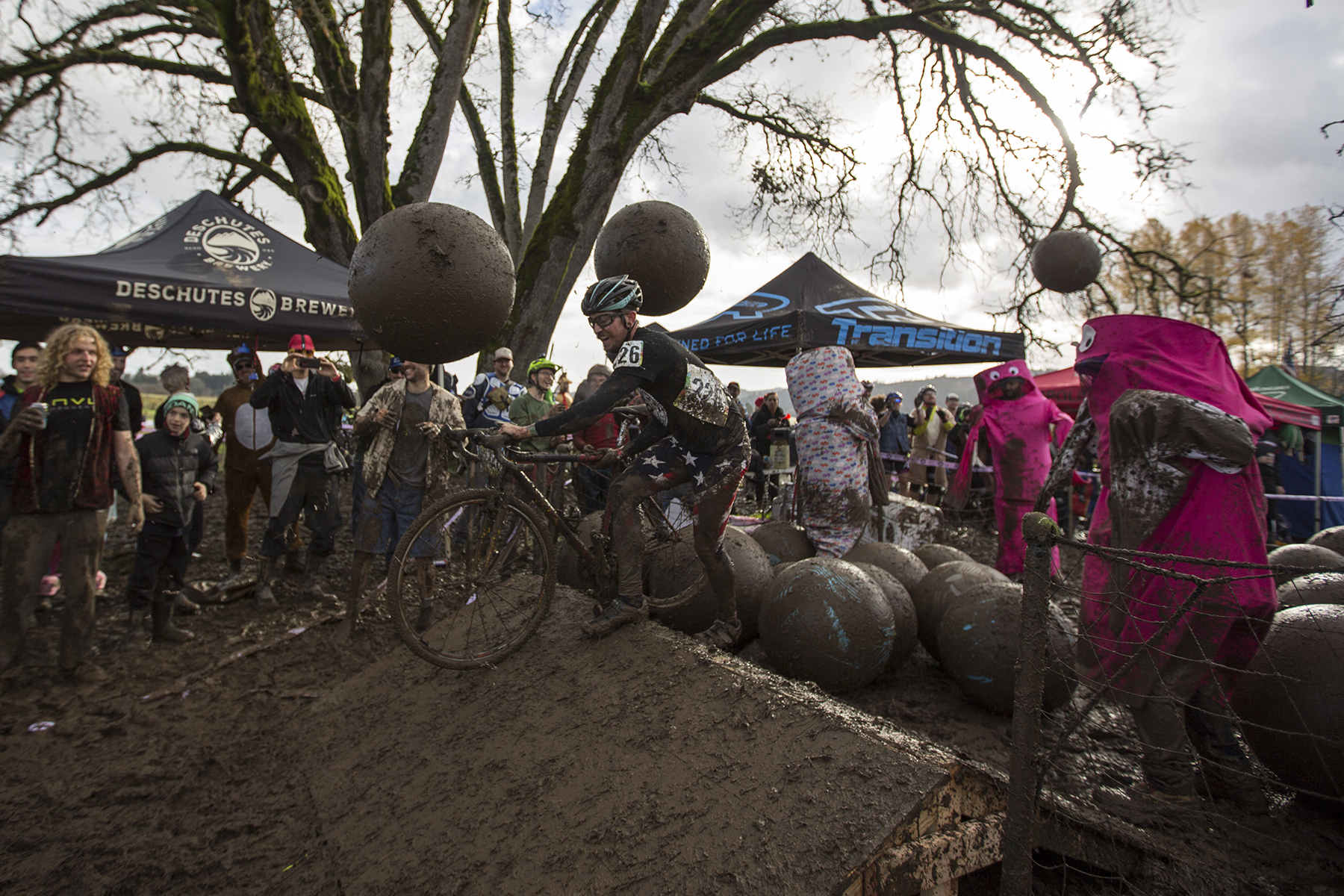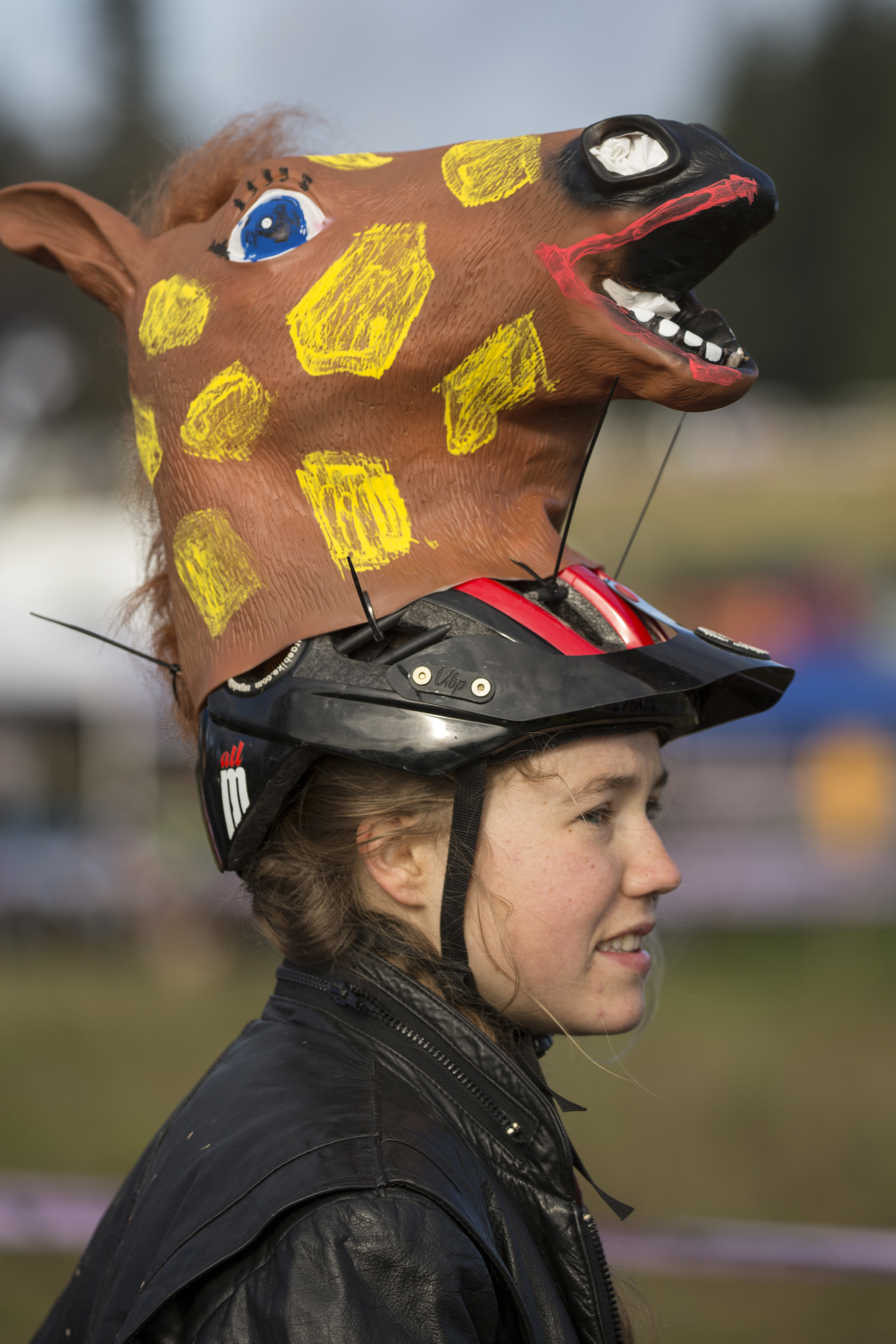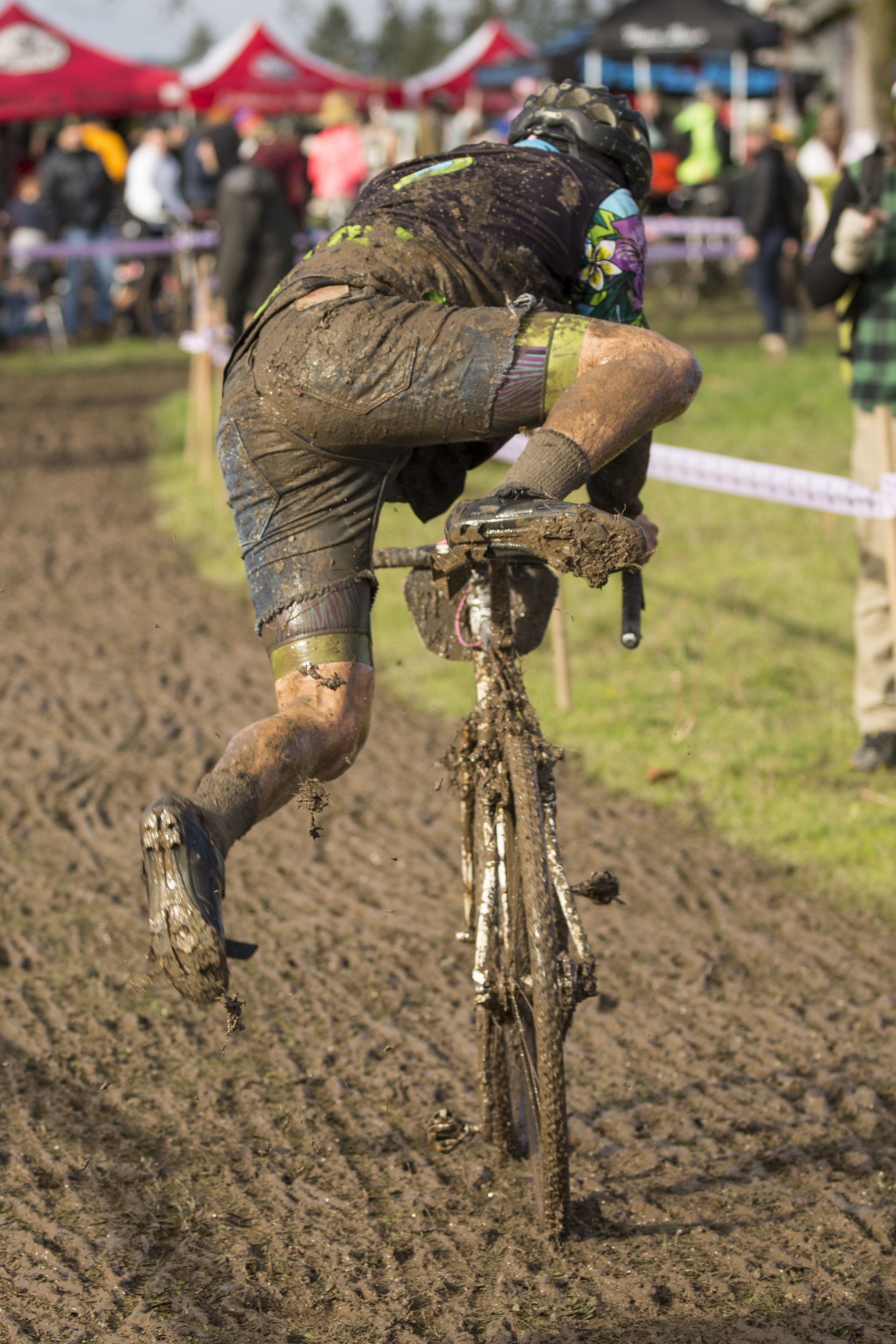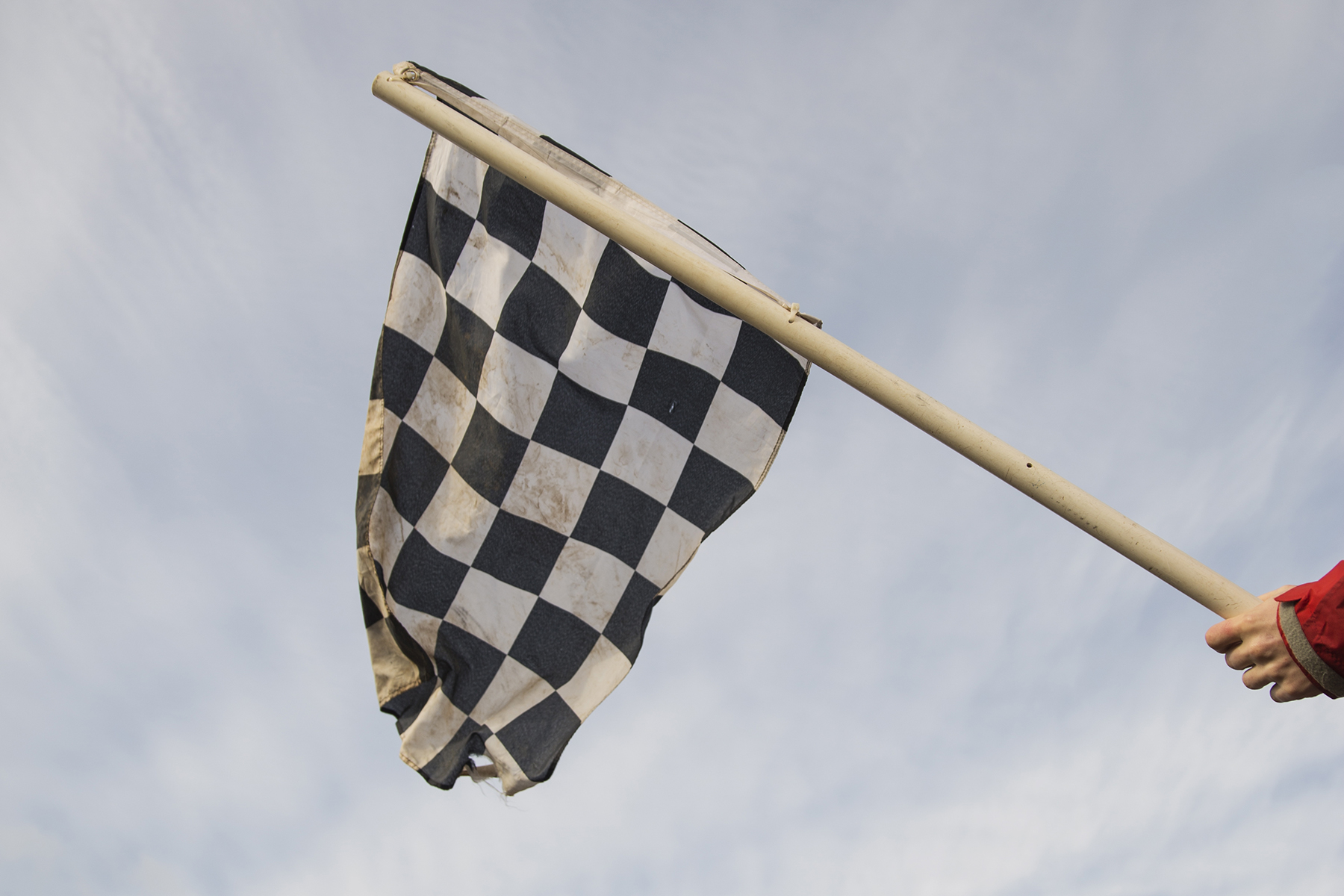 Some people won, all won spiritually. Some lost, and most lost dignity, while making it up in smiles.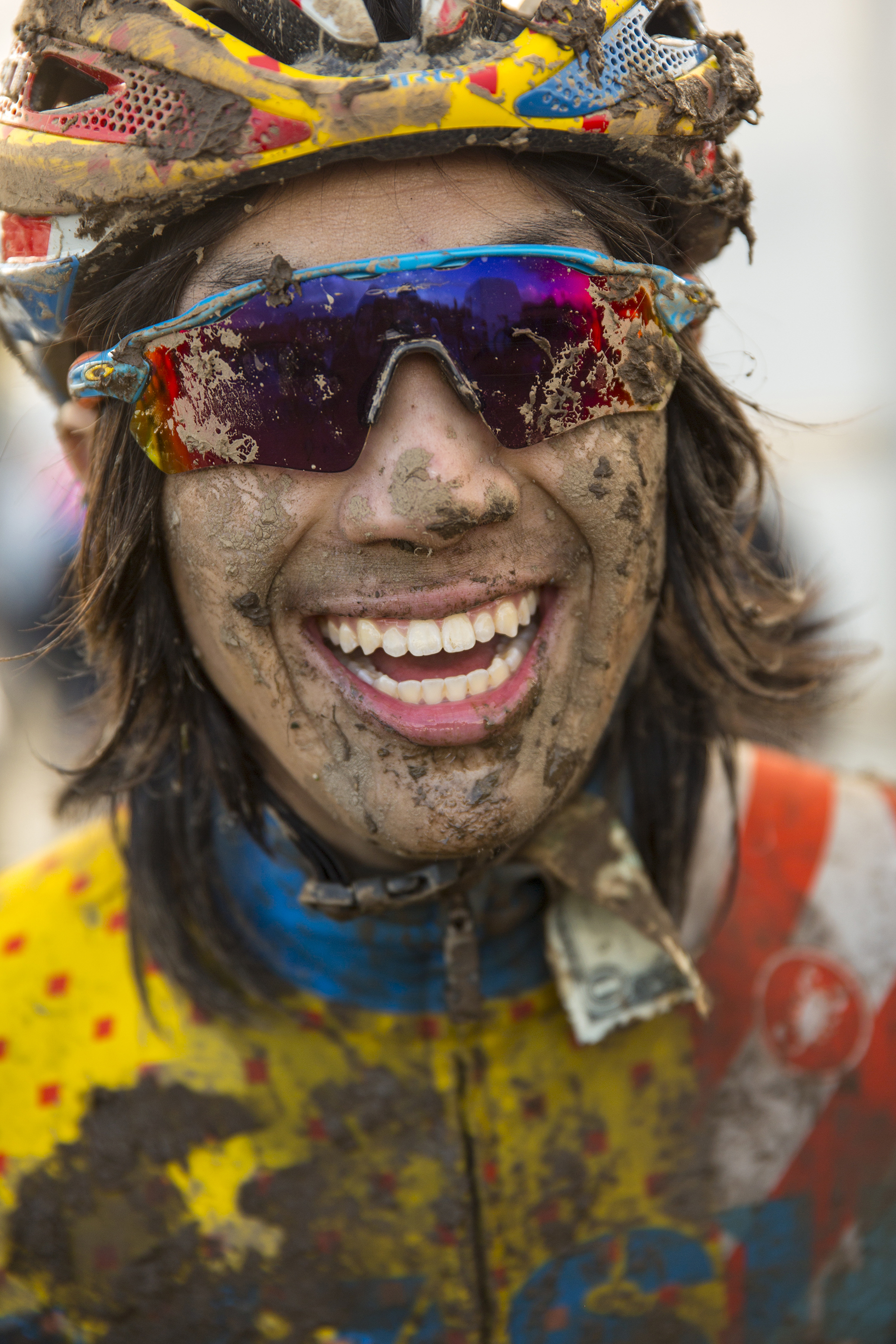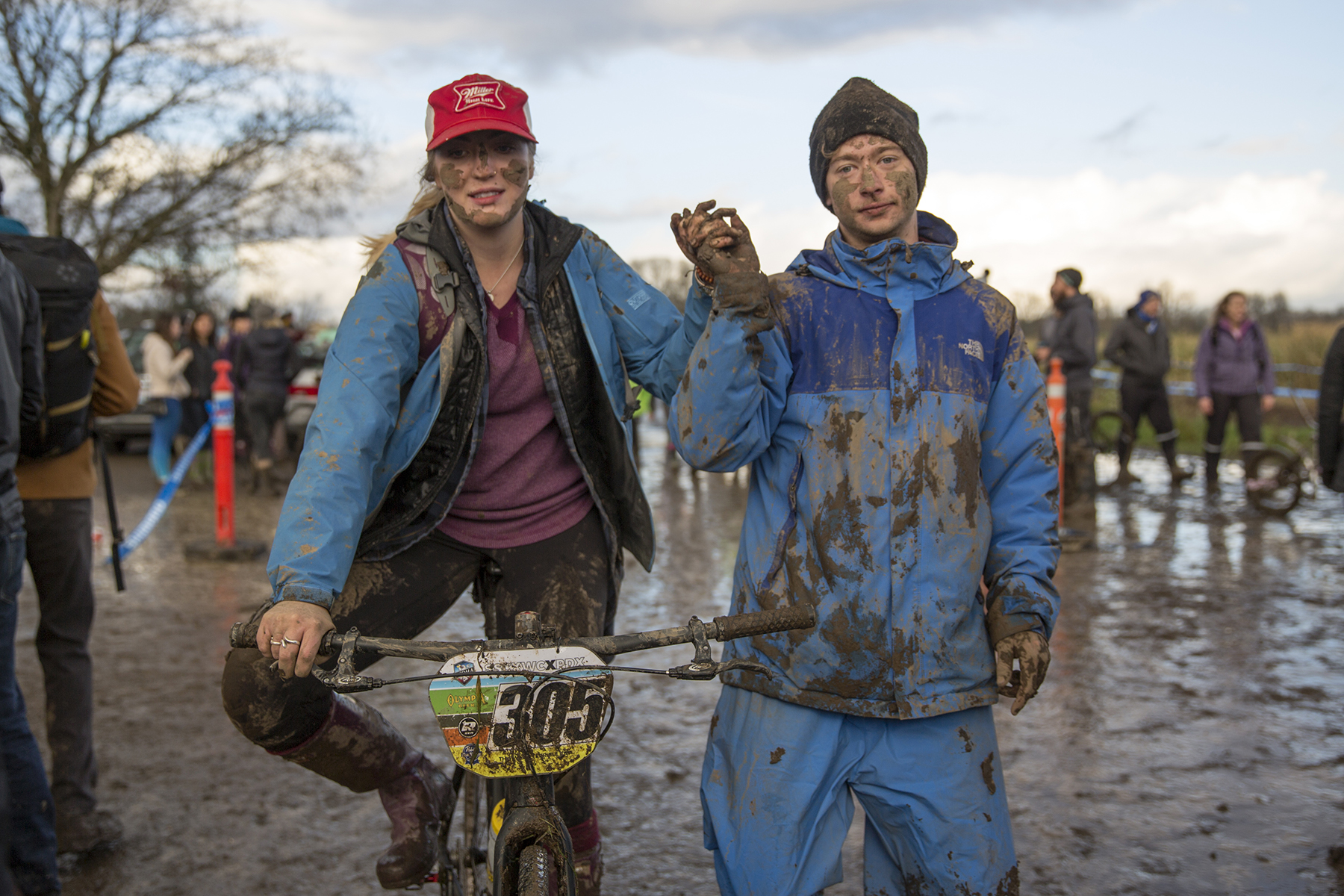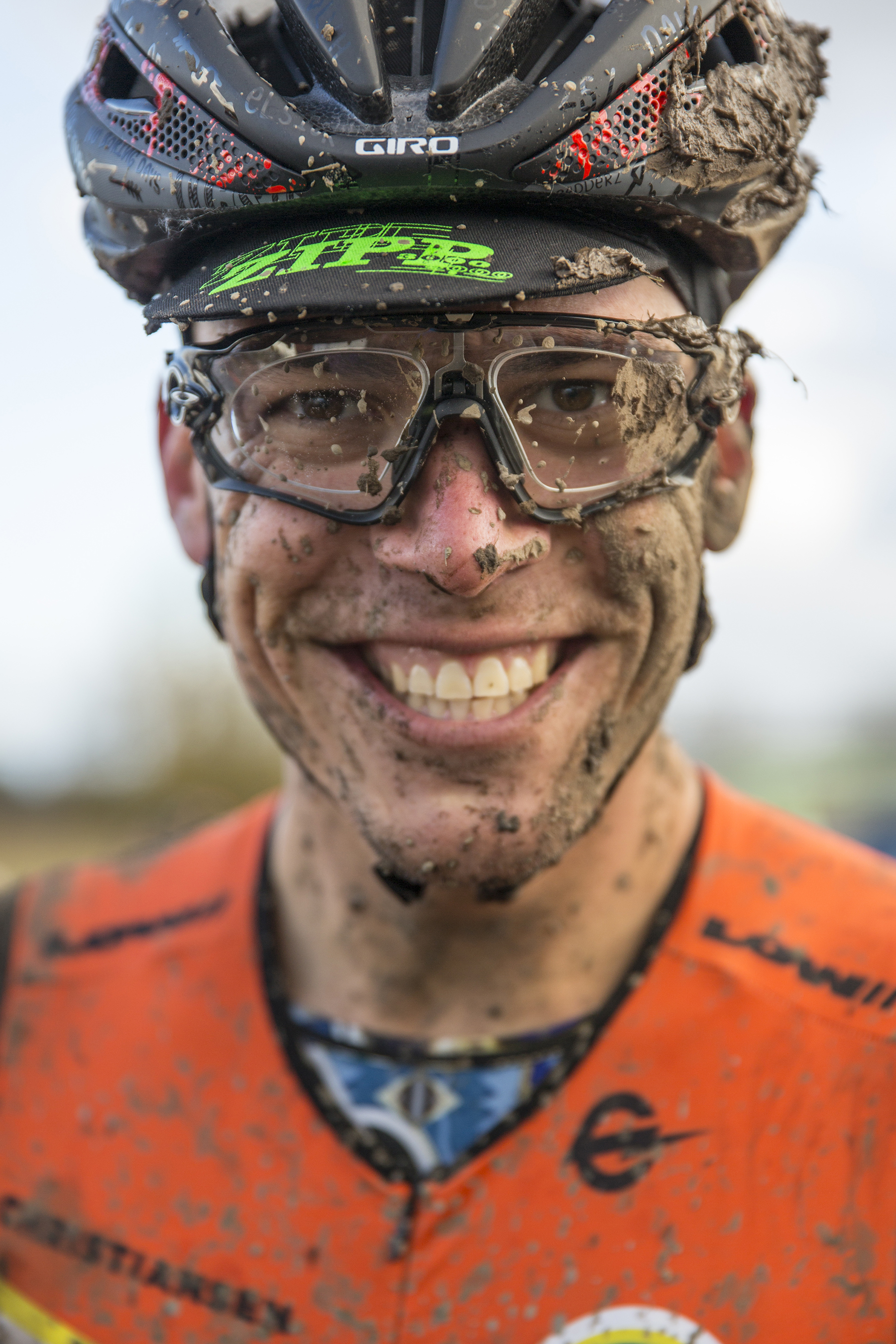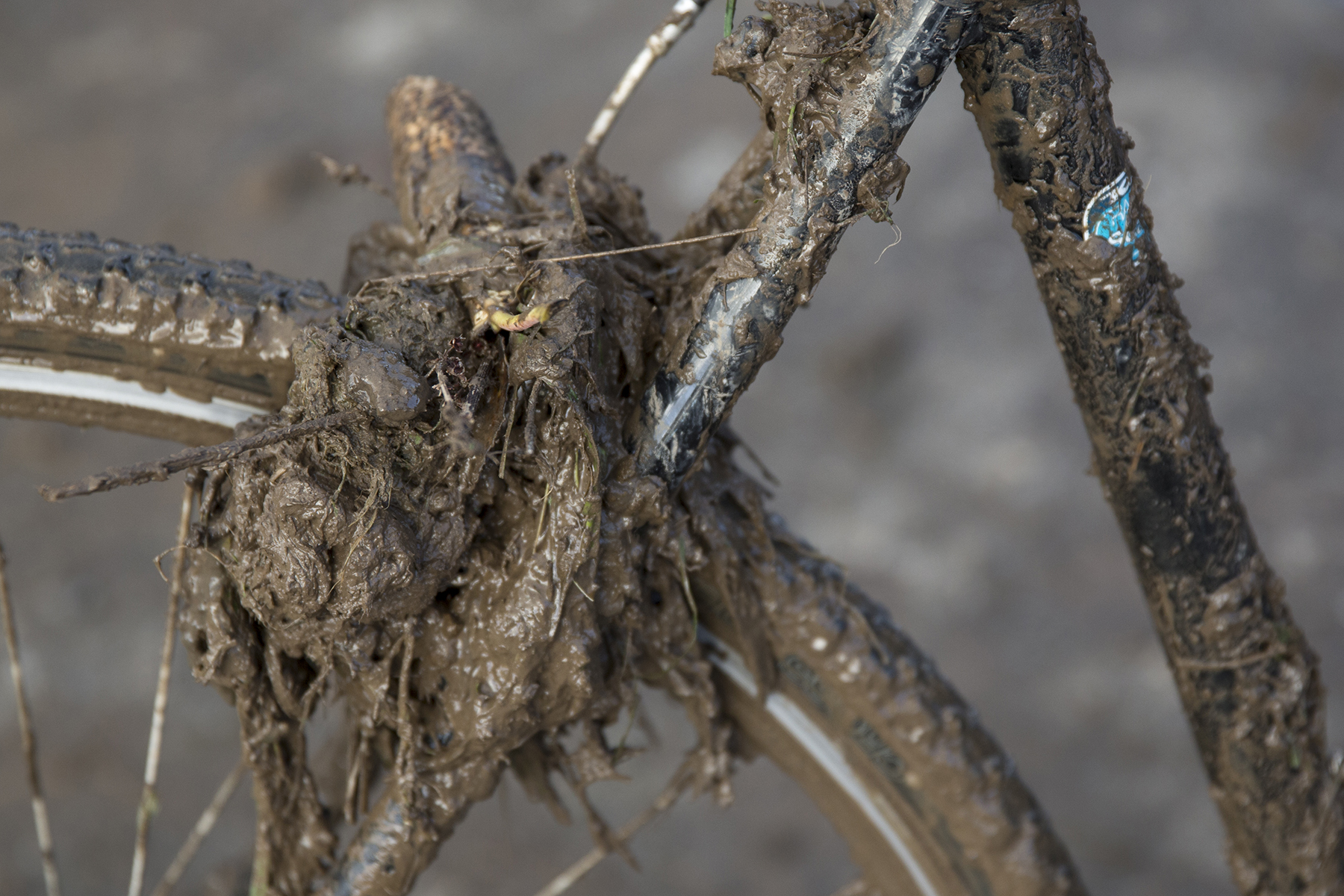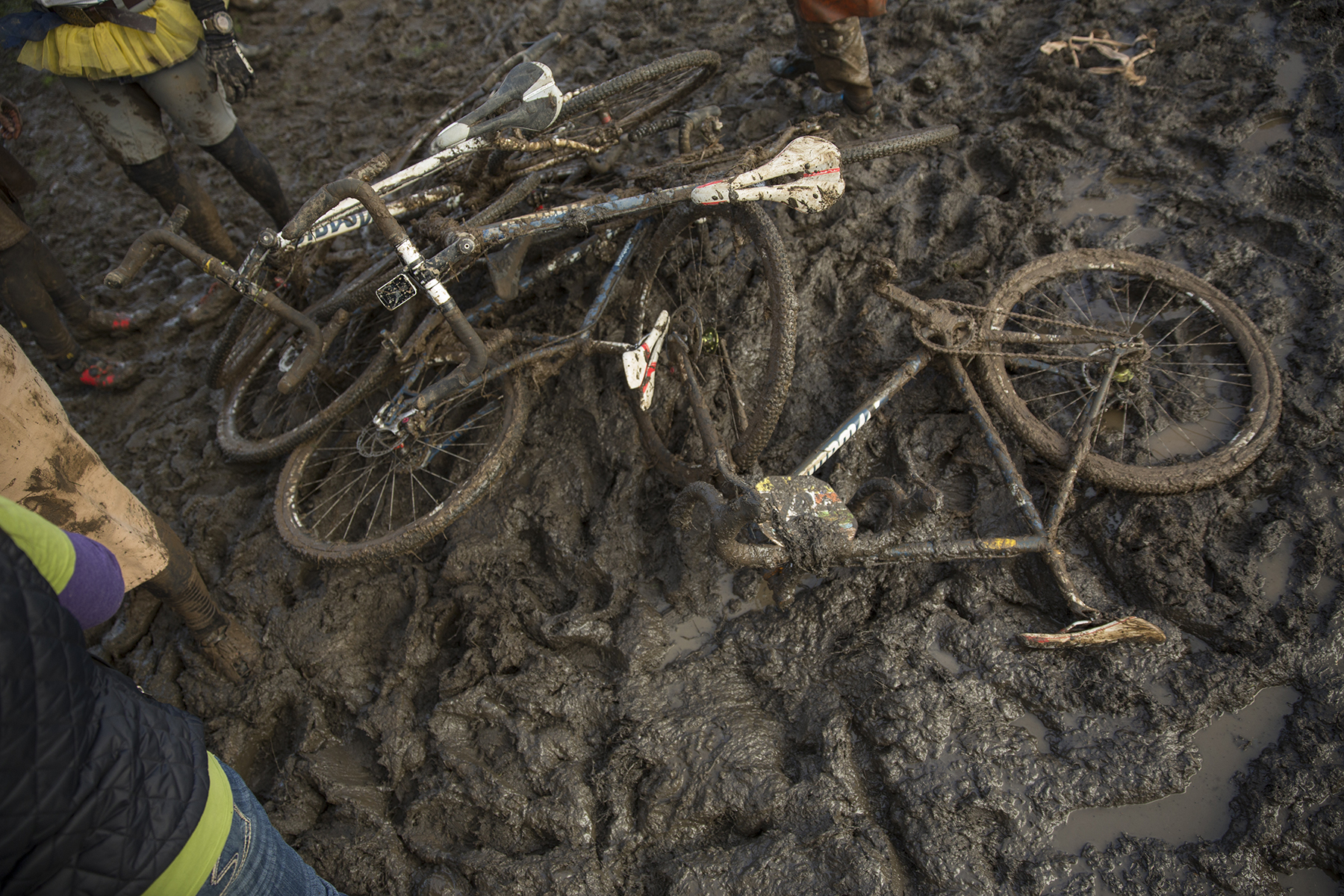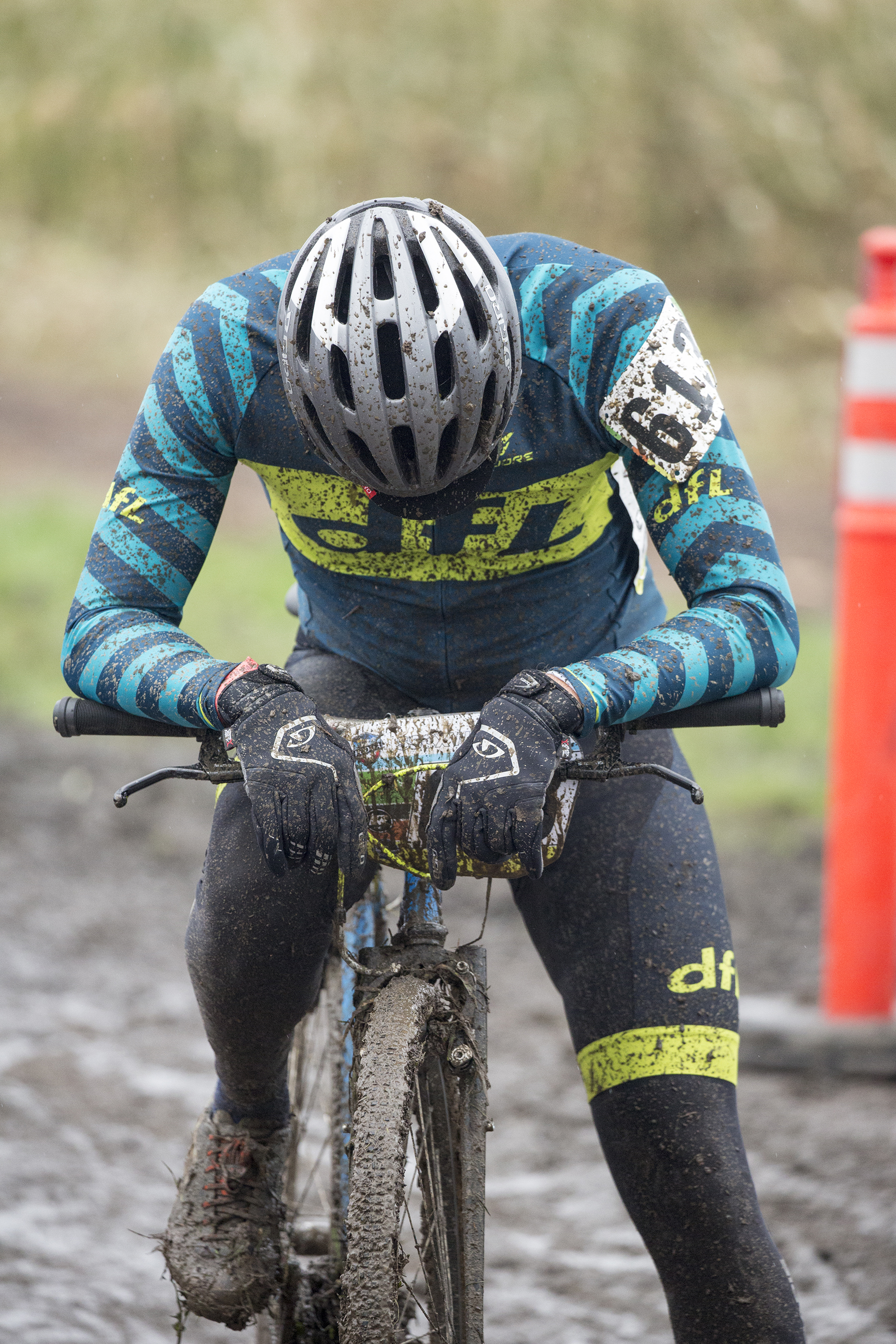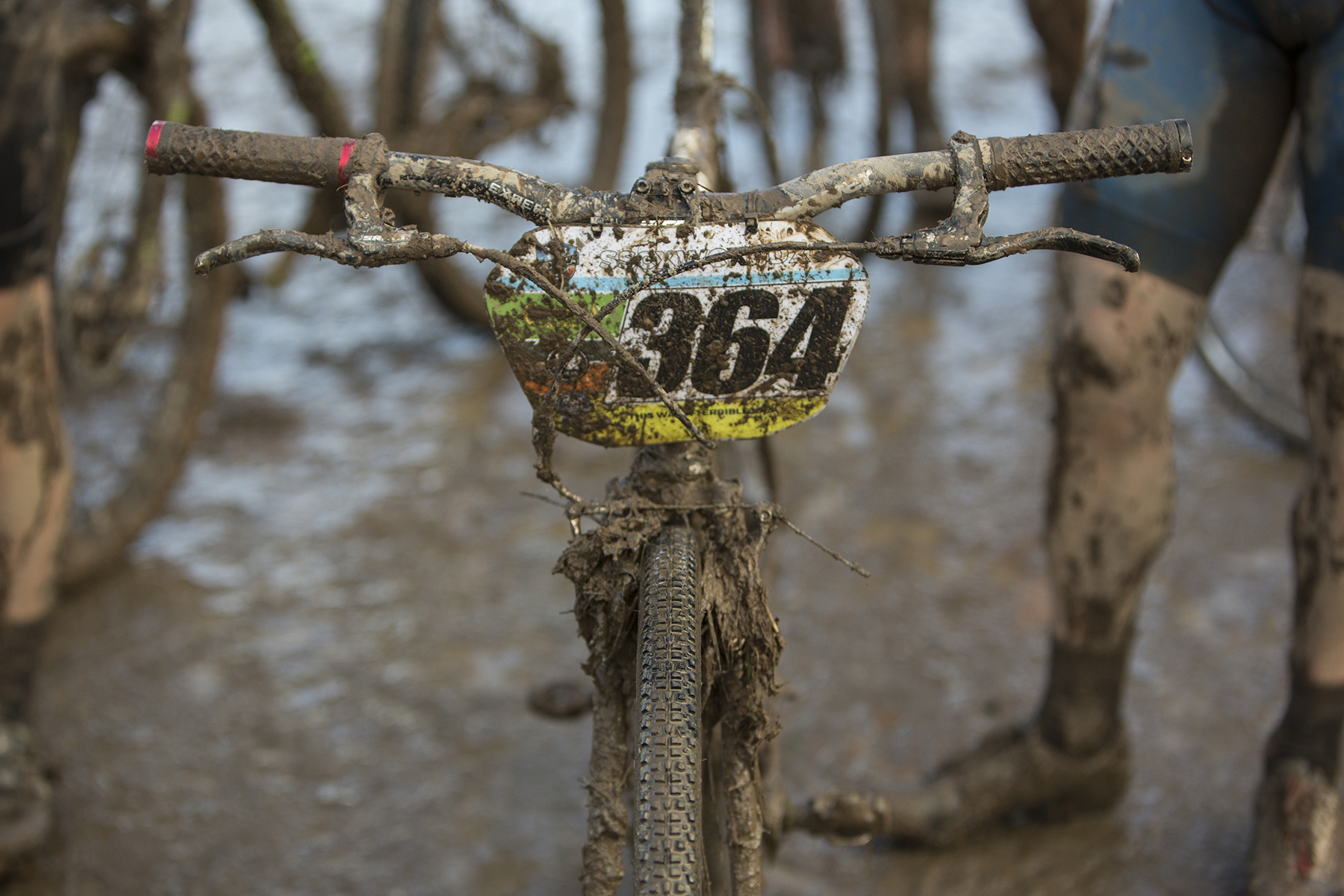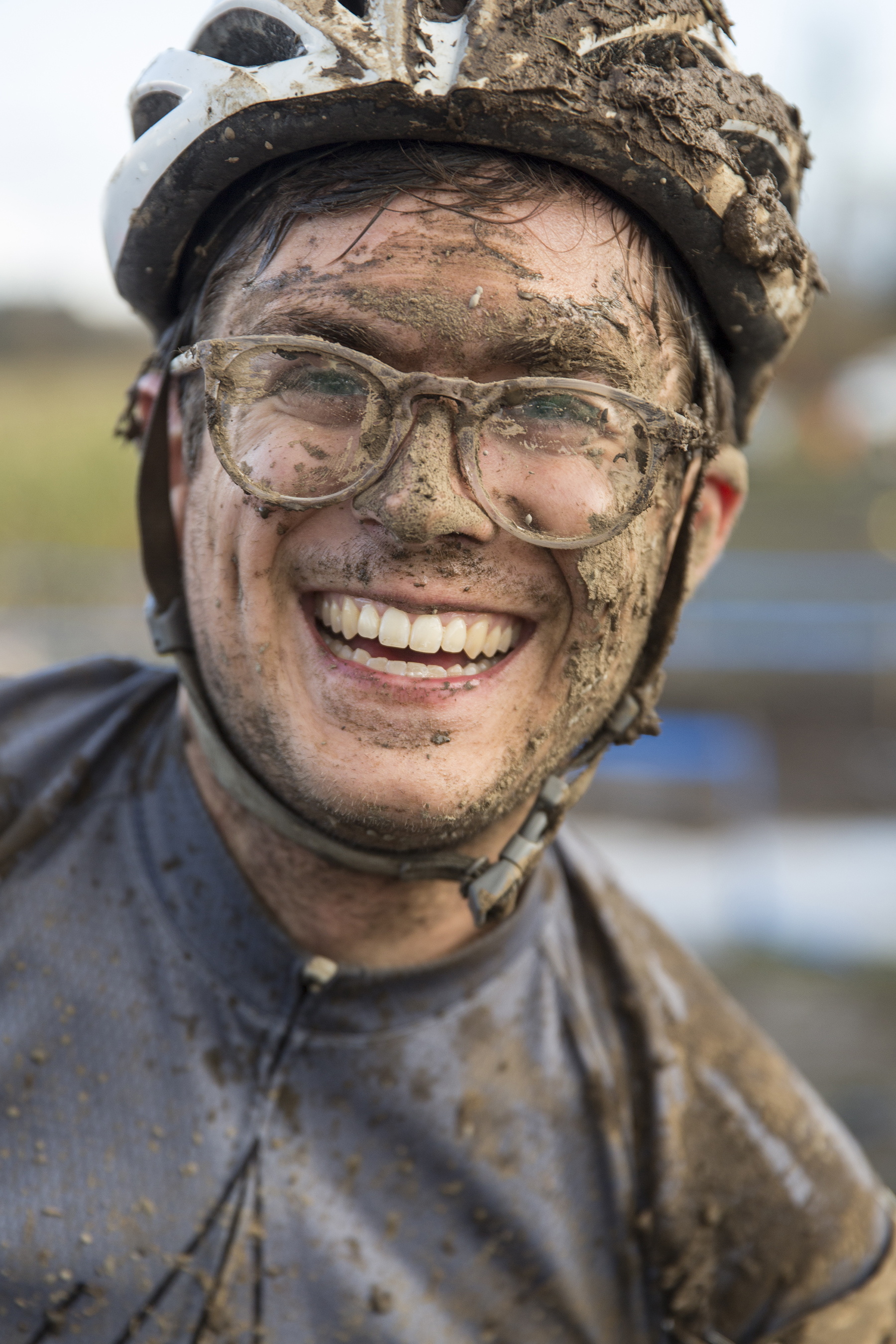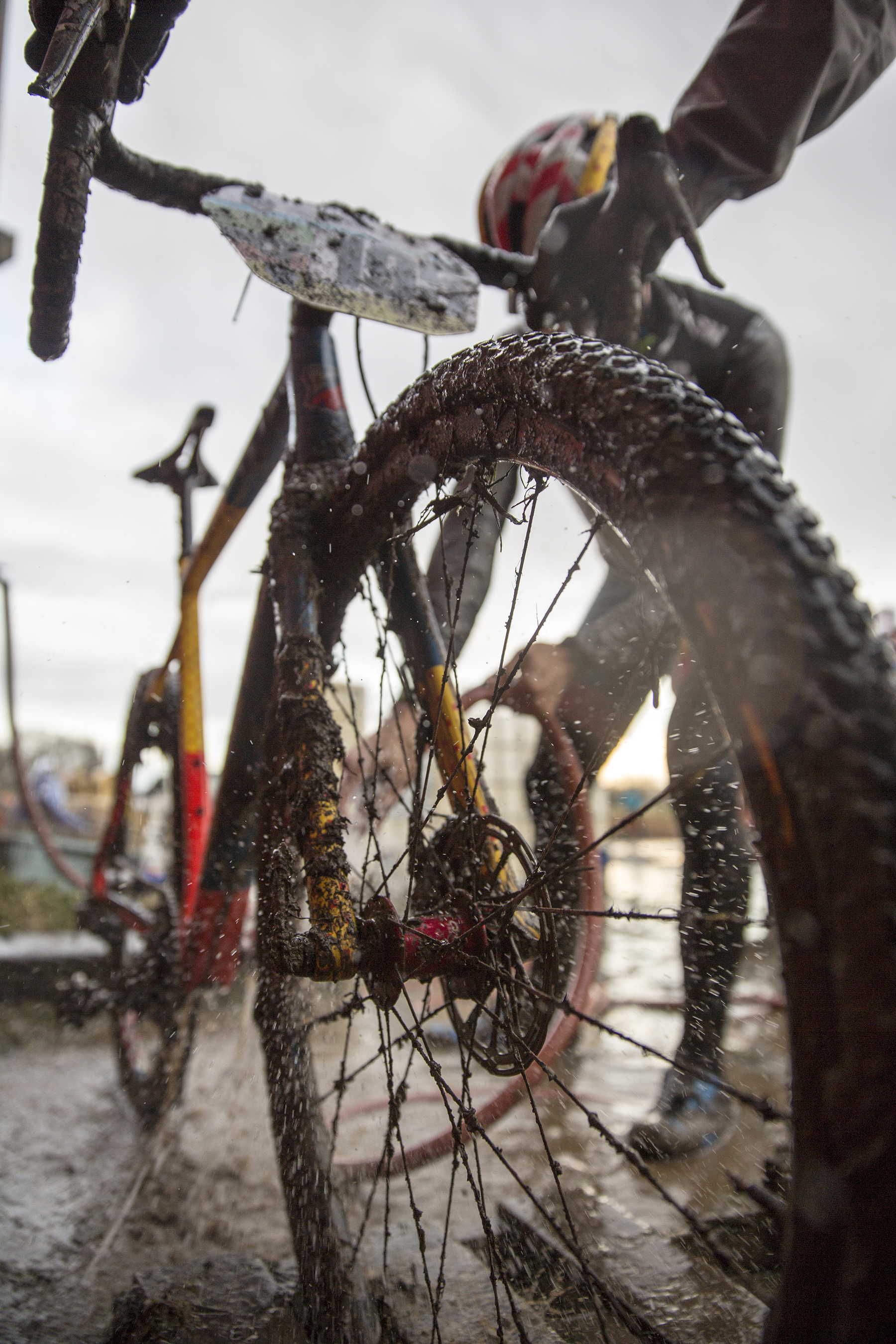 We brought a ton of mud home. I'm sure most of us did. Thanks again for the good times Portland. You always know how to share the stoke.
MM