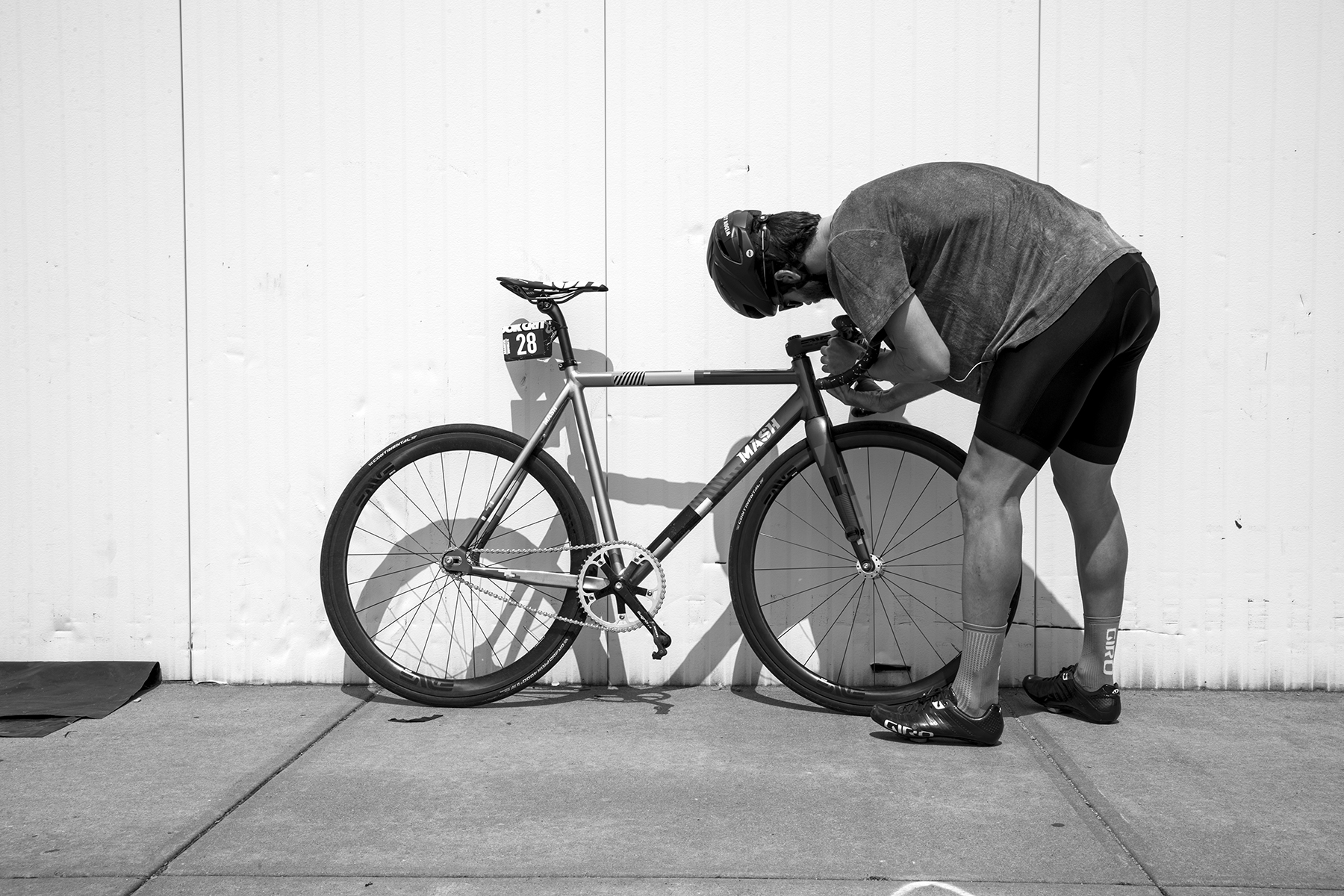 Evan has a few races under his belt racing our new frameset, and we had a chance to share his build while in New York for Red Hook 2018. This is our first aluminum/carbon design under our own name, and we are excited to share some details of what's to come in 2018.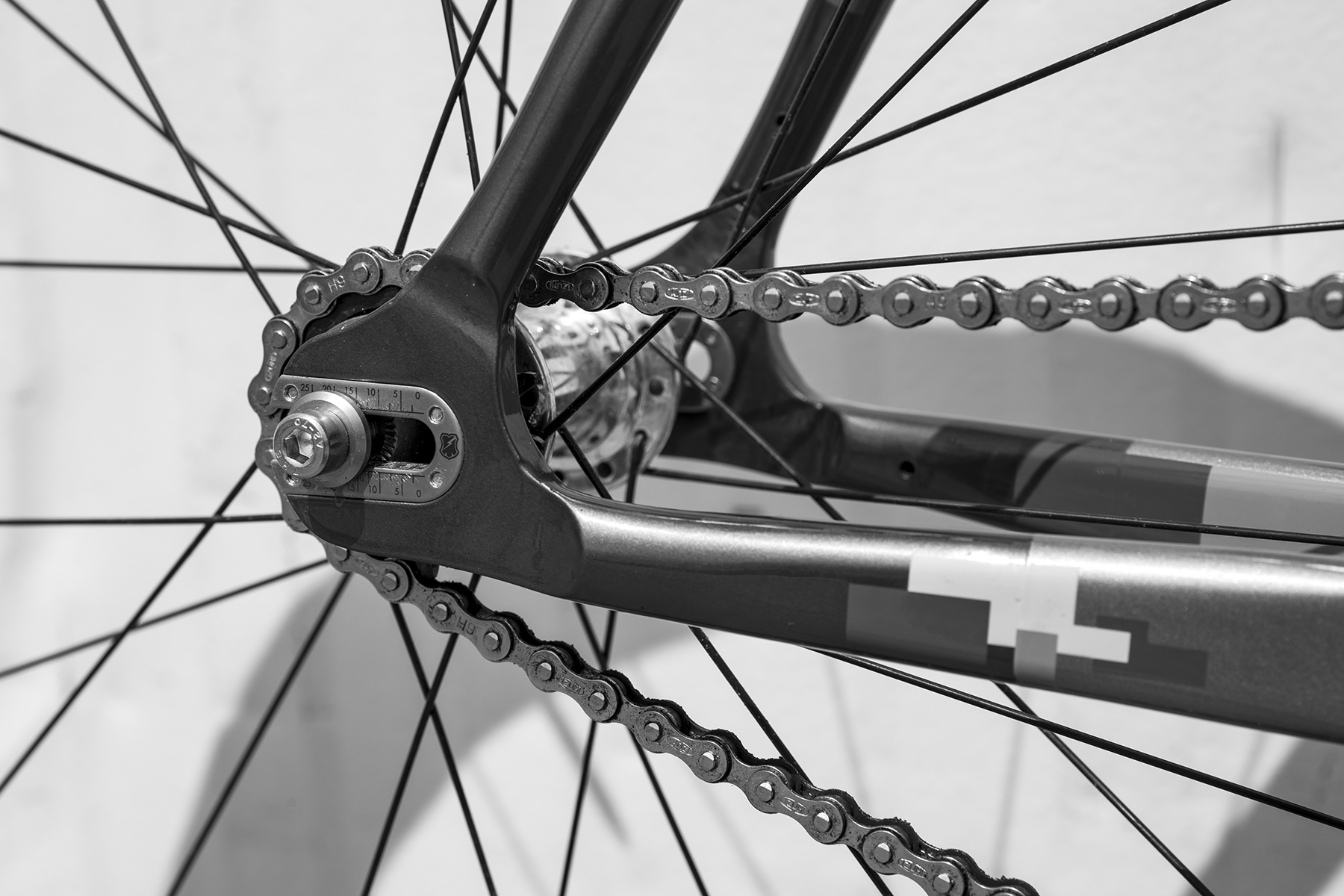 We launched our first design intent with the Bolt frameset in 2008. Ten years later, we are sharing an update to a geo we first showed in 2014 known as the Parallax. Our hearts are in the streets, so we wanted to continue that tradition with the new AC1, and we could not be more excited with the end result. The design process has been invigorating as we grow as a manufacture. This new design shows what is to come as MASH. With eight years working closely with Columbus, we had the opportunity to develop new tube specs to create a light modern frame that is stiffer then our past designs.  The stainless steel plates on the rear dropout are detailed with millimeter markers.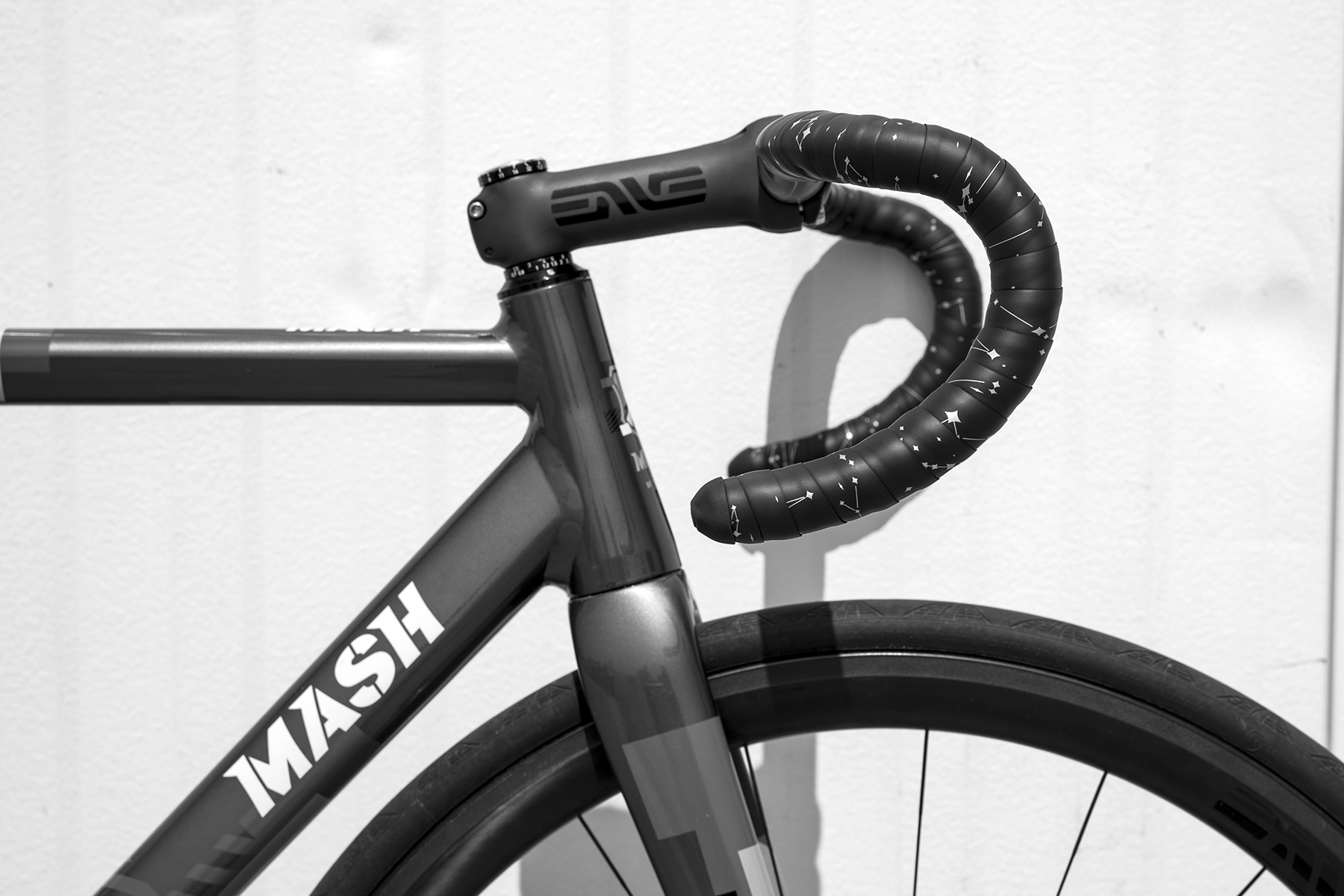 It is common for bike brands to use OEM forks, but we chose to open a new mold to create our own monocoque carbon fork. We wanted to create a full carbon fork with a 30mm rake and nothing existed. Working with Al Nelson, we developed and tested this new stiffer shape that weighs nearly half of what our carbon forks have  in the past. In 2008 we developed the first drill-able carbon fork, and we have kept that tradition alive today. This is a small detail as purists do not want brake holes, while some parts of the world require running brakes on the street.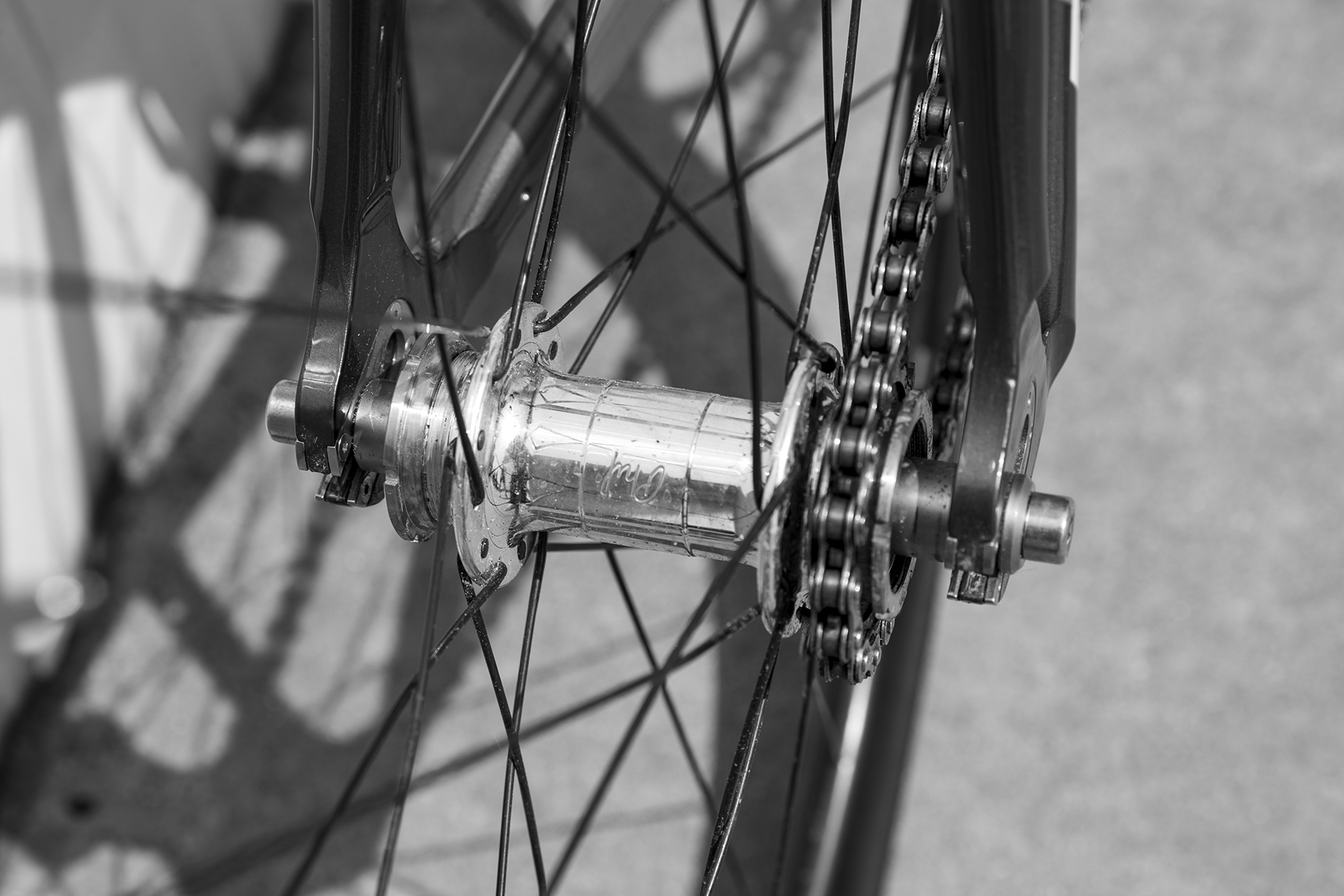 Phil Wood X ENVE 20/24 race wheels built for Evan by John Bennet at MASH. Look for a fun collaboration with Phil later this summer.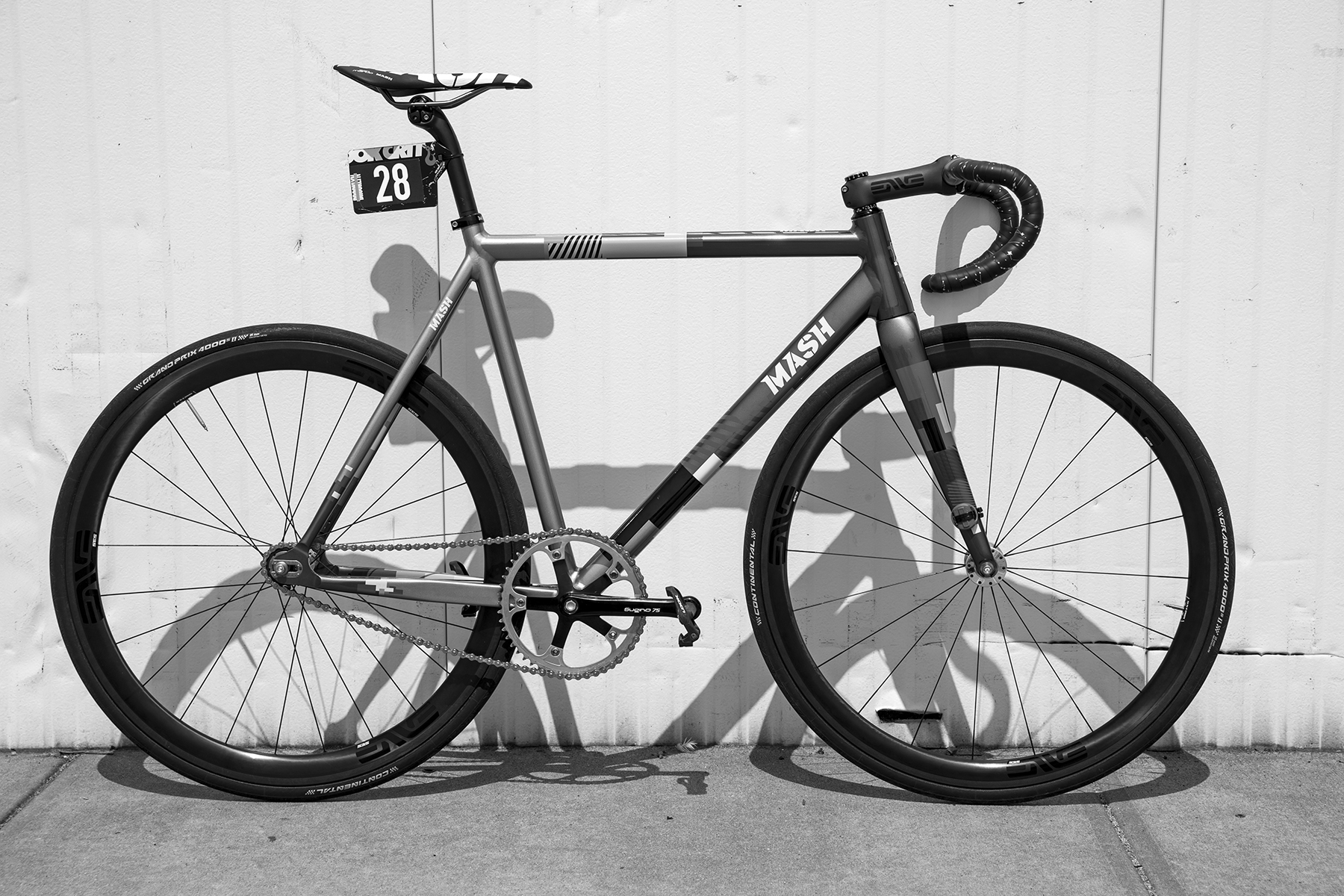 Design + Paintwork for this finish was developed by Al Nelson. We named this graphic Gamma. The greek word has a broad meaning, but we found inspiration in the process of darkening and lightening hues in photo/video processes. The inside fork and rear stays illustrate stepped gradations of the same tone. This effect is reminiscent of creating test strips in the darkroom. Nerdy we know, but that is who we are.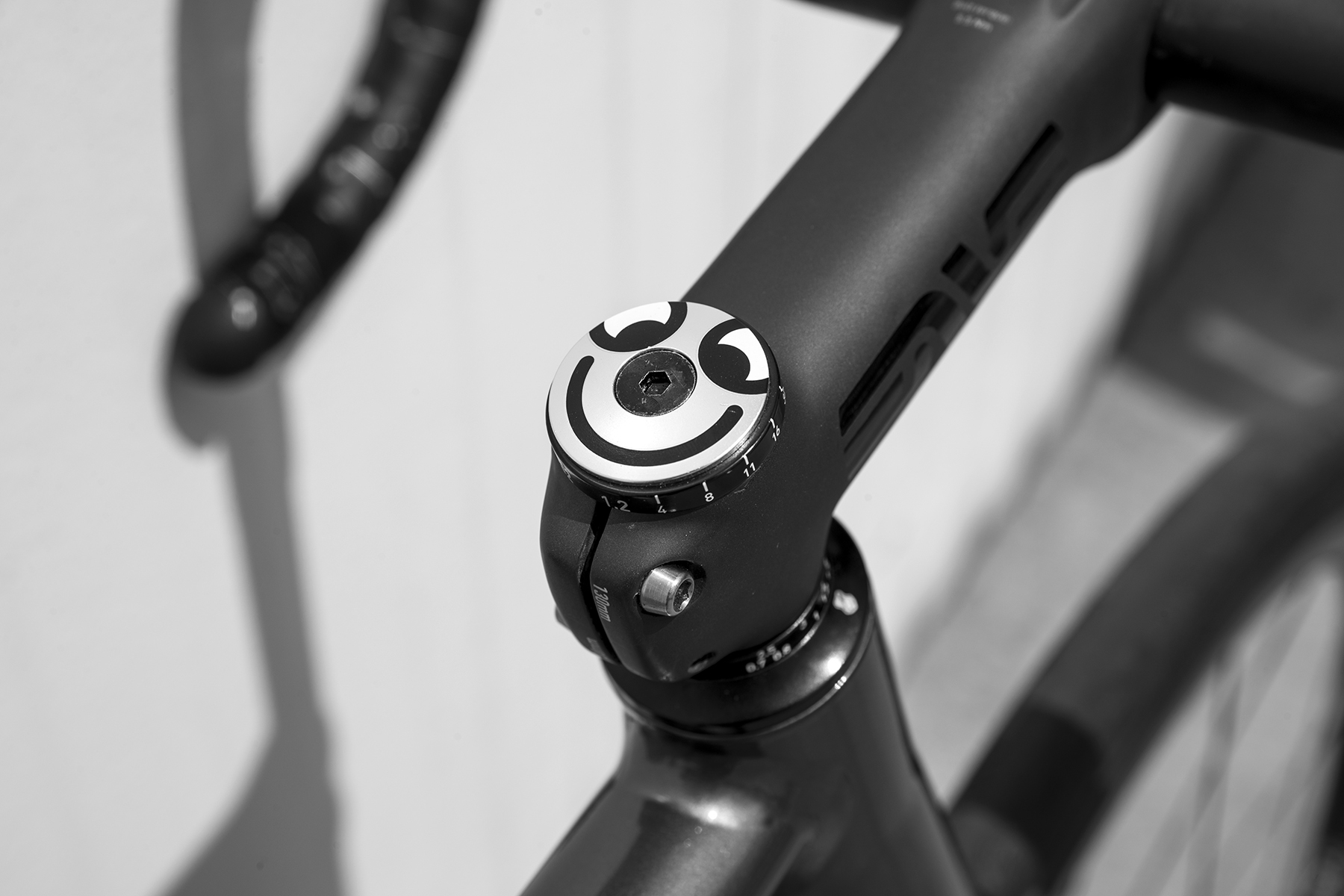 Framesets will include a low rise headset, compression plug and seat collar.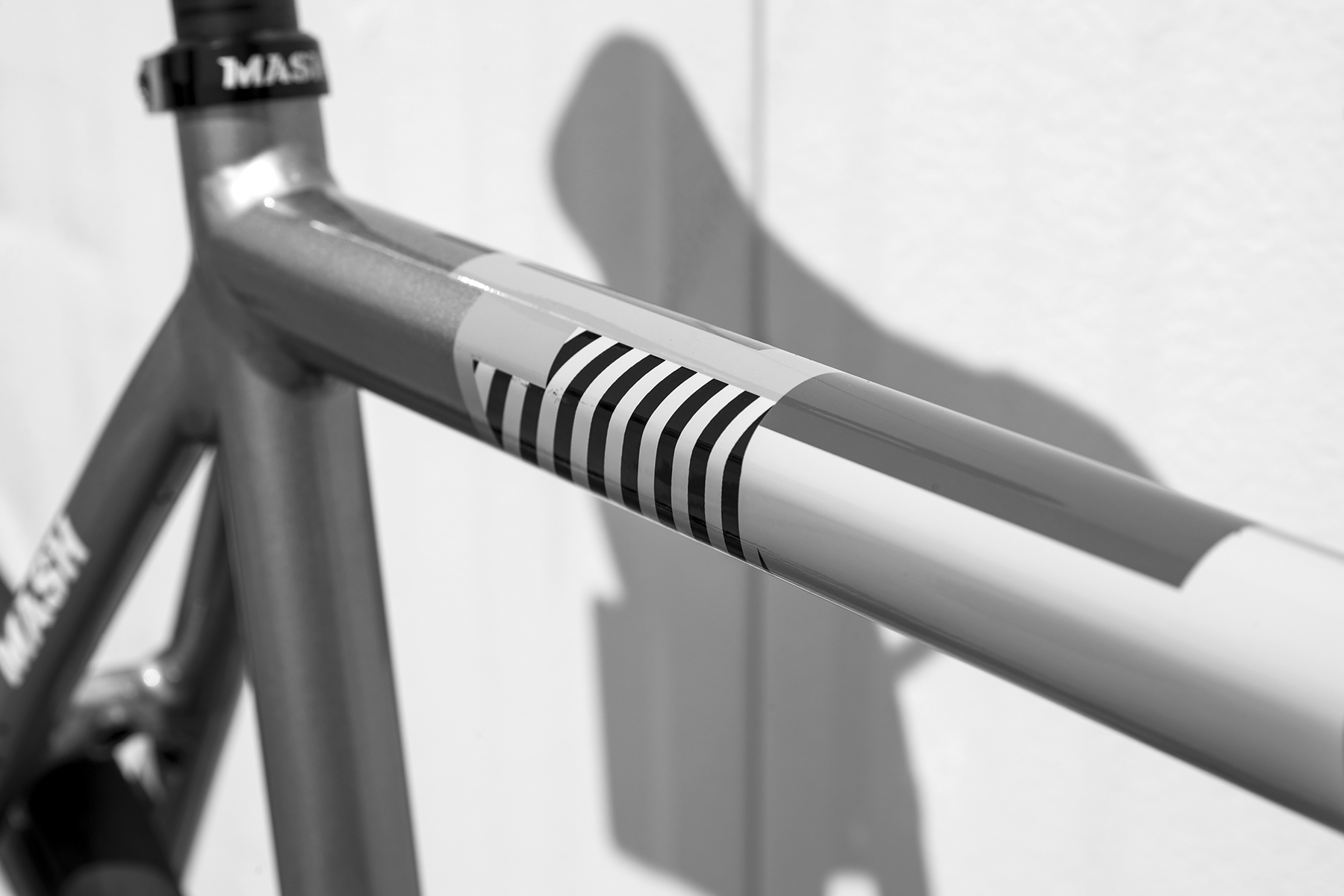 This is the first time we have used the smooth welding process. It was too expensive in the past, so we are happy to be able to finish clean welds without using any filler. Both the fork and now the rear brake bridge are drill-able so a rider may choose to run a single or full brake option.
We made 150 pieces for this first delivery. Fifty will be offered in Japan through Blue Lug, and a few shops will share the remaining 100 pieces. Look for pre-orders opening in July, and shipping in August 2018.
More details including geo and sizing soon!