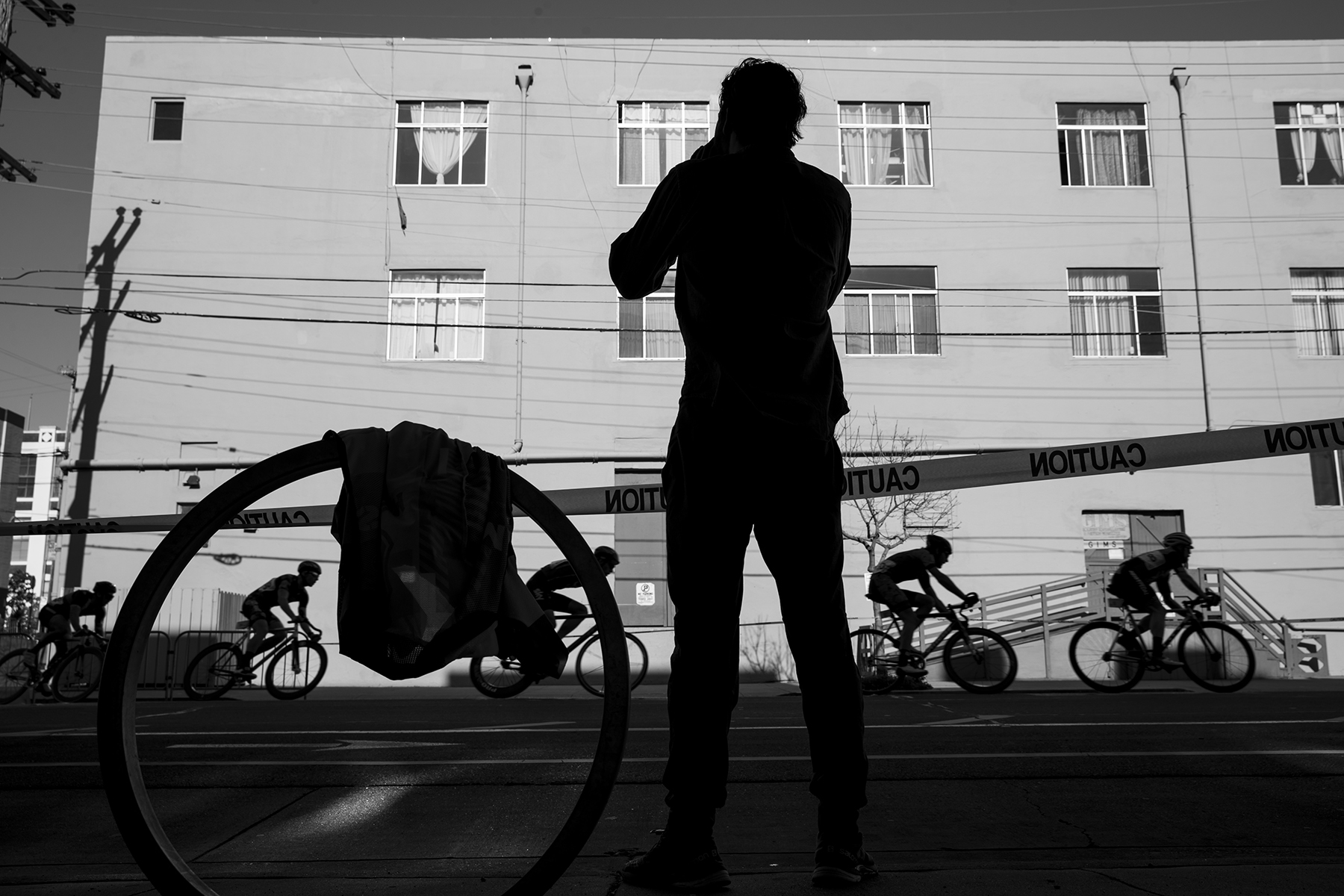 Three weeks ago I was personally transported to my own version of a past place and time that I no longer felt existed. You see, my personal trajectory through the sport of cycling has been thoroughly defined by fixed gear crits. The first criterium I ever actually competed in was in Providence Rhode Island, took place after an alleycat, footdown competition and longest skid event, and was about 8 laps around a bike shop on track bikes. I have been vocal about my disappointment that Red Hook Crits have become too fast for friends and family to even qualify for, and too dangerous for me to consider racing once my road cycling career took over.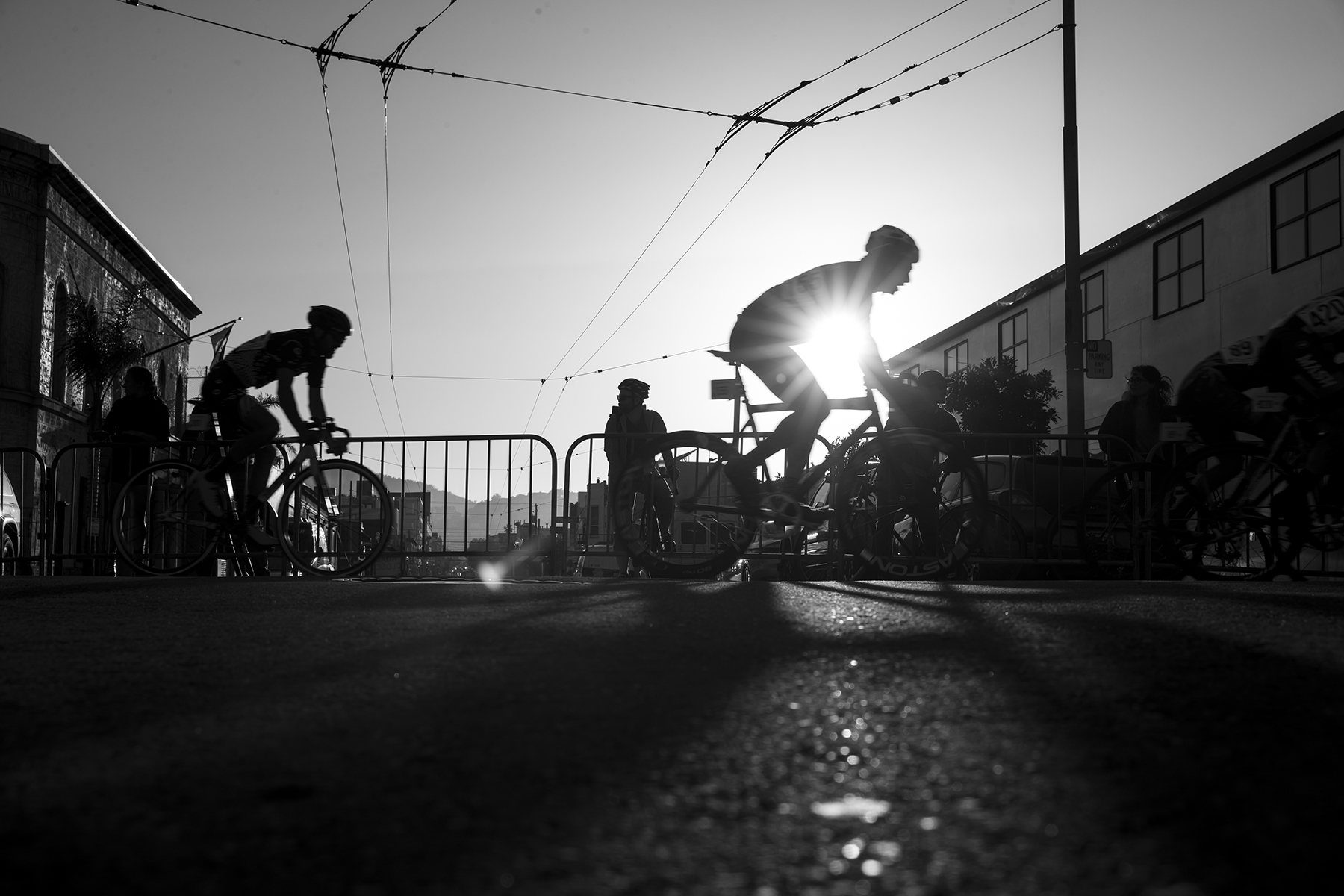 You can maybe empathize then, how I felt personally transported back to past years when buddies were showing up after beers the night before to smash a crit on track bikes. It had been a while since I had literally seen some of the faces I saw racing Mission Crit. It's maybe not well known that my own brother, Kyle, won the first edition of Mission Crit. I'm pretty sure he rode over after finishing some school work and I recall him mentioning it being pitch black, scary, and fun as shit. Mission Crit V reminded me of the years just after the explosion of the RHC scene, with people unloading their messenger bags on the ground and swapping street gears for racing. There were high school kids with bikes covered in stickers of their favorite brands, people getting sunburned while screaming for their friends before their own races and an atmosphere of party and hangout that I haven't felt in while, (it could just be me of course!) However, I will say that the pressure to do well in a bike race can be offset by the presence of familiar faces goofing off while sitting on the curb. It also helped my nostalgia that I was racing better than I had in years as well, and knew a few people ringing the course.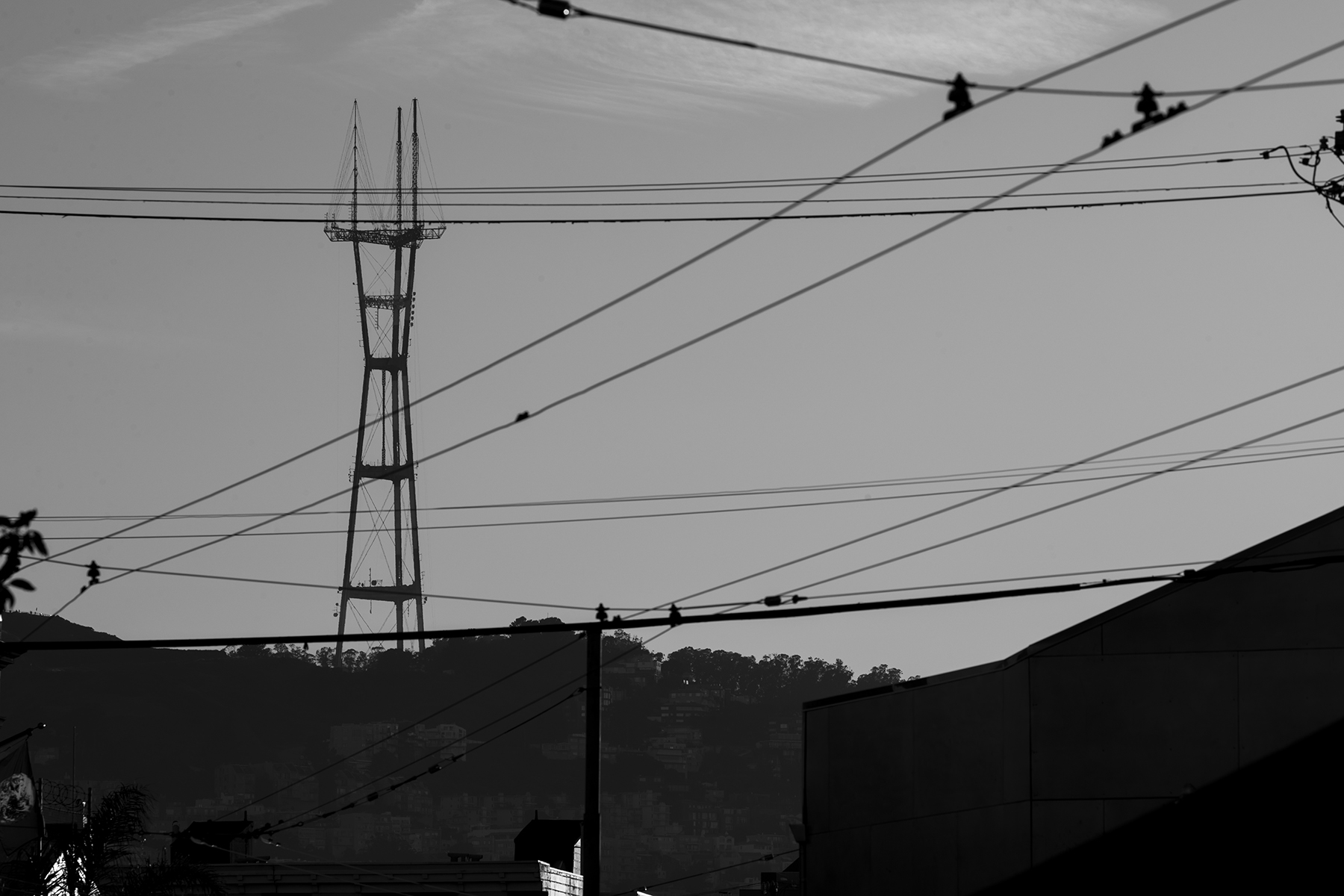 One of the most beautiful parts of Mission Crit is the course. Set up on open streets, the serpentine loop is dotted with some serious potholes, and utilizes natural features of the streets to create one of the more technical courses out there. Replete with simple yellow tape strung between trees, the course also had fully barricaded technical sections adorned with the glitzy sponsor boards that have come to define a PRO race. When James Grady himself wasn't on the mic, a comedic duo of (hopefully? maybe?) day-drinker/race announcers alternately teased competitors or simply said 'hi' to friends over the loudspeaker. The course is incredibly stop-and-go, and to those who thought the chicane was "so awesome!" I can definitively say you are a better bike rider than me because I was white-knuckling through that section and barely keeping my shorts on.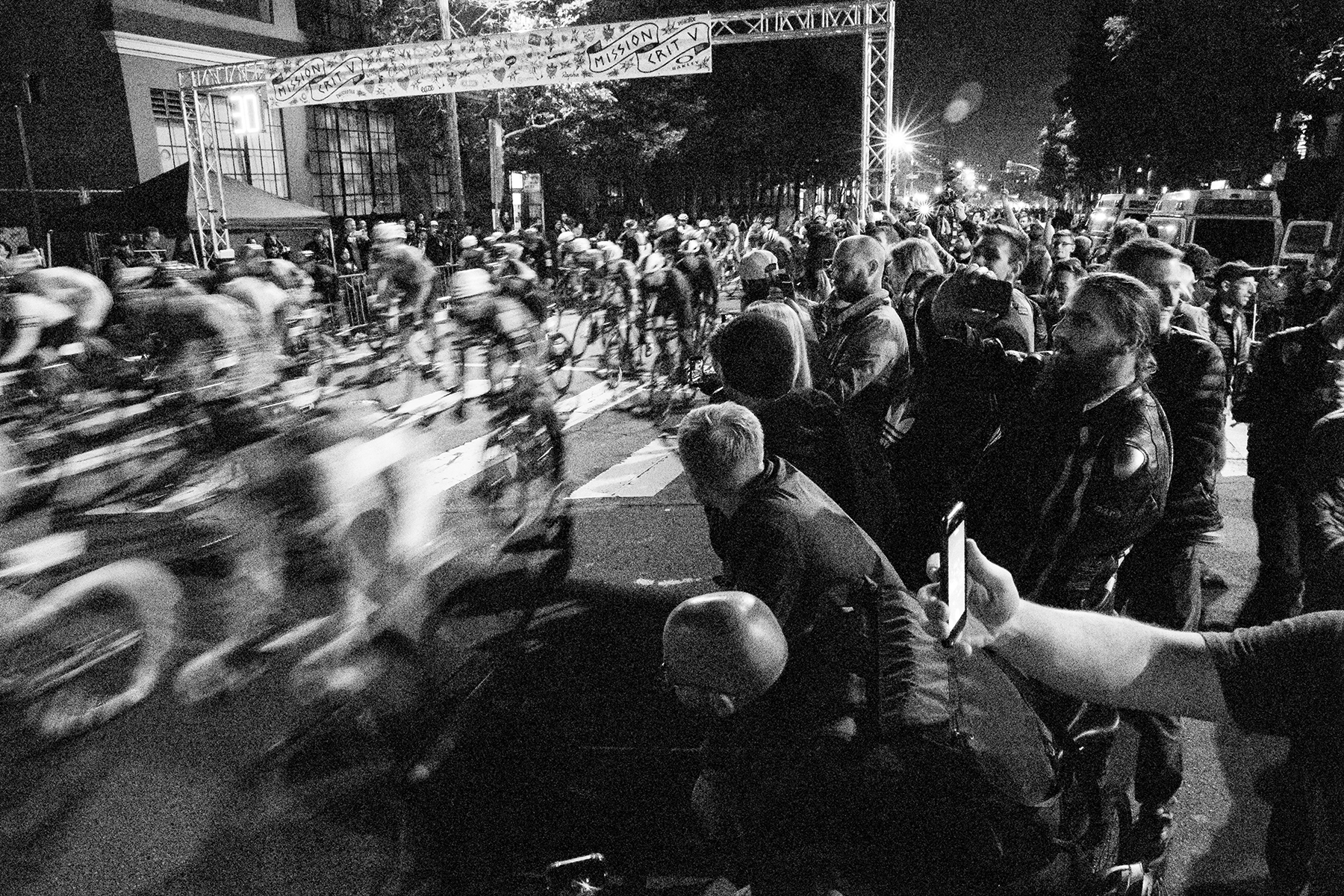 When was the last time you walked through a literal cloud of marijuana smoke? On your way to staging? The mixture of substances represented the mixture of people who also defined the Mission Crit experience for me. The diversity of people who showed up to watch or simply hang out after work was inspiring and certainly surprising compared to most of my recent big-race experiences. The biggest and loudest crowds of dred-locked punks still made room for kids to run by or well-dressed couples pushing their Uppababy into Gus's for some oat milk. Of course the candid drug use and relaxed police signal the worse issues San Francisco has going for it right now, but I couldn't help feeling proud that the gut of the track-bikes-on-the-street scene is still a little bit dirty and scary.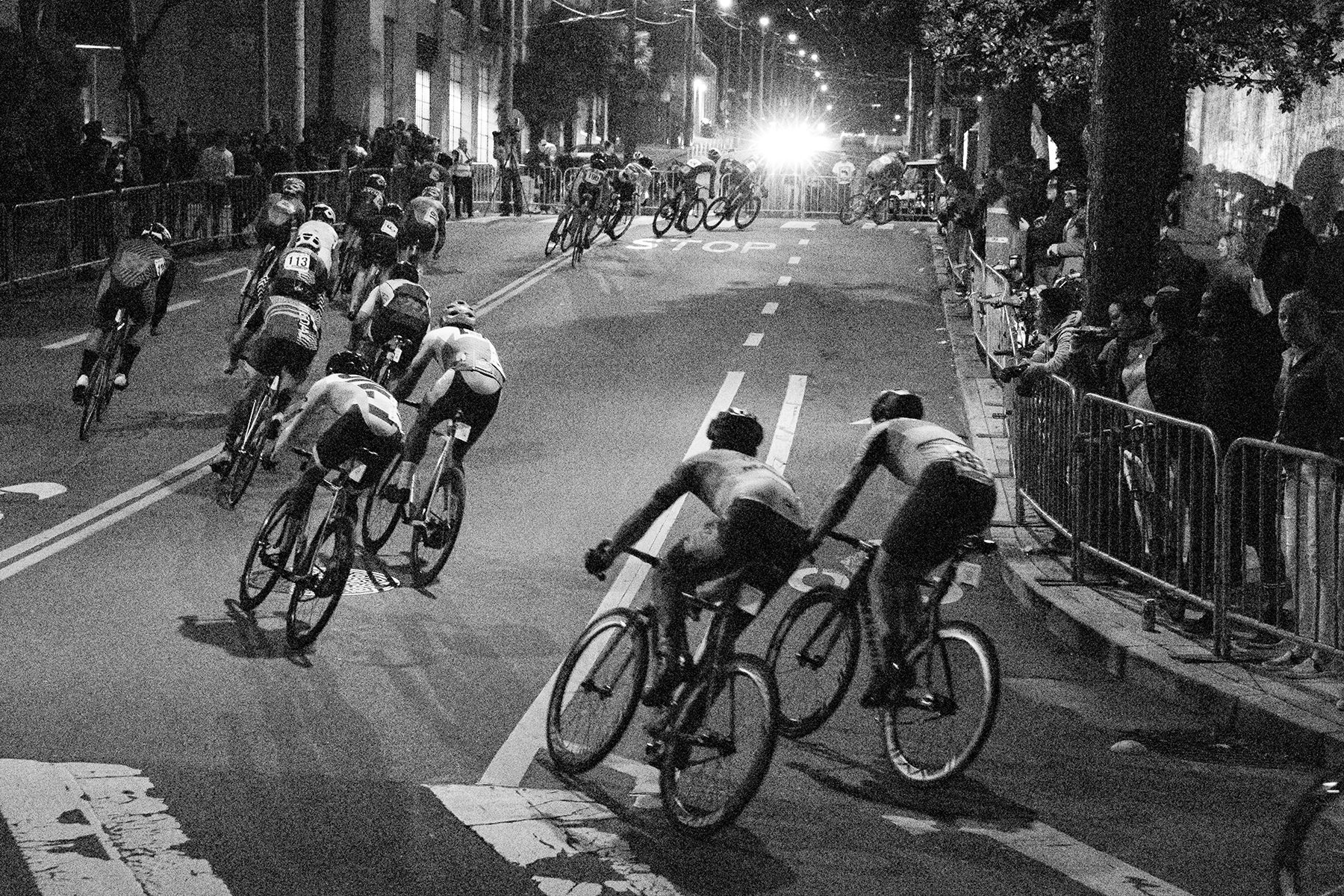 I feel so lucky that the San Francisco bicycle scene has adopted me into its family. The epicenter of a unconventional bike trend that became an international racing sensation has brought track bikes back to their home streets and the event and community surrounding Mission Crit deserves all the success and joy it has, and will continue to have. I felt so proud to chase down riders wearing my MASH kit and though I missed a podium I hope SF knows I gave it all I had.
Words: Evan Murphy
Photos: Mike Martin