The dust has finally settled. Sleep somewhat caught up on and work life resuming its normal flow. Realization sinks in of how truly rad and well organized the New York City NACCC really was. The week had everything you could have wished for in a championship. I'm talking everything – bandit cx, track day, warehouse partys, bagels, bands, sprints, footdown, killer qualifier, weather, 4am bars, cheap coffee and an incredibly challenging main race. New York, being a reasonable place to venture to, attracted couriers from all over the North Americas and many contingencies from over seas. NACCC brings together people from all the stems of messenger work. Its truly something special to have all your favorite people from all over the world in one spot…all on vacation (mostly).  Though there were Alley Cats and side events daily, the main race took place on 10/9 (Messenger Appreciation Day) and 60 or so qualifiers tricked themselves into delivering fake packages for 3 hours in less than ideal conditions for no money at all in hopes of being deemed the fastest, quickest witted, most professional courier in North America. Work simulation races are like no other, It takes more than just bike handling and speed, it takes concentration and focus..well legs don't hurt either. This year Christina Peck (SF), who has displayed these traits countless times in multiple cycling disciplines, took home all the gravy- spanking the competition placing First Woman and First overall. Nico (chi) presented next level "Perpetual Professionalism™" raced in a collard shirt completely buttoned, took home the Men's championship title. Standing in line at checkpoints with these two- you would have never known how badly they were beating you. The industry is only growing and the individuals in the industry are only getting faster. Events like these are extremely important and well just a damn good time. See y'all in MKE! – Sean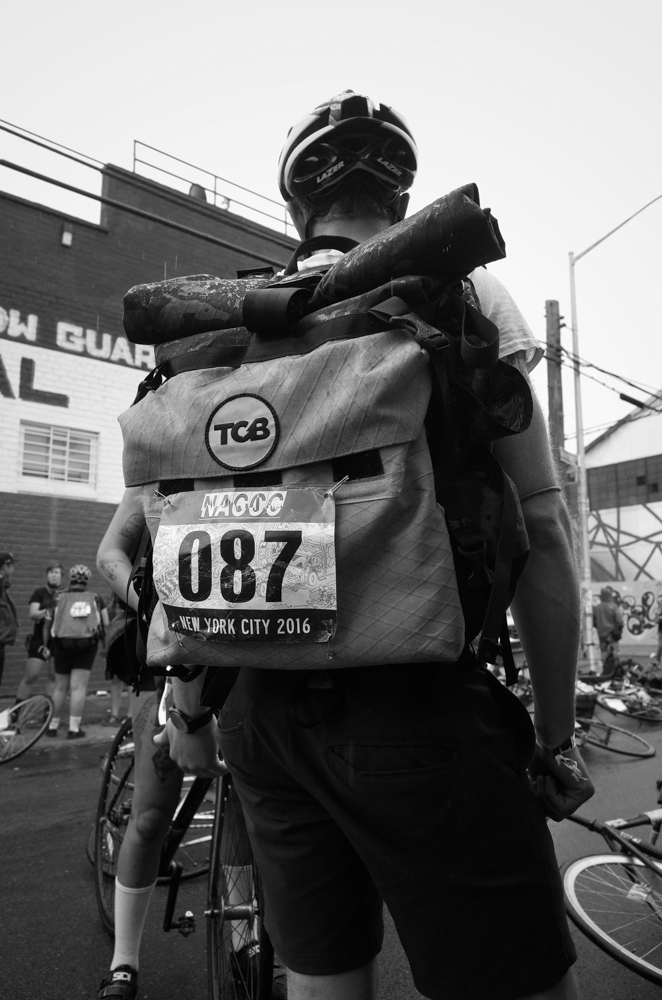 The start of the main race – it had just stopped raining. it was go time.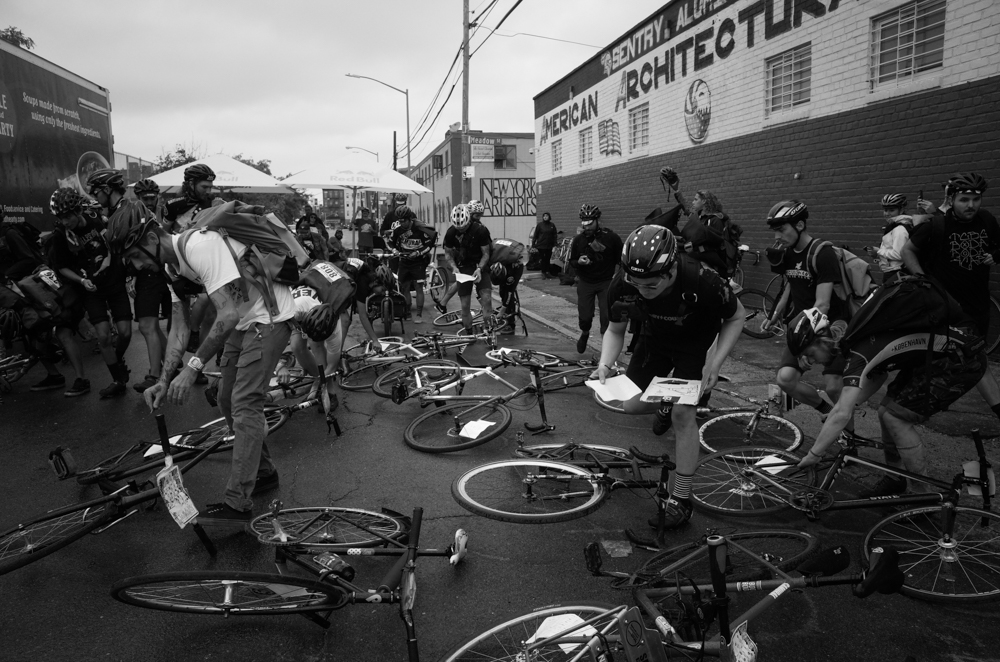 A rider from NYC's own Samurai Messenger – Being professional probably- at the pbma/redbull checkpoint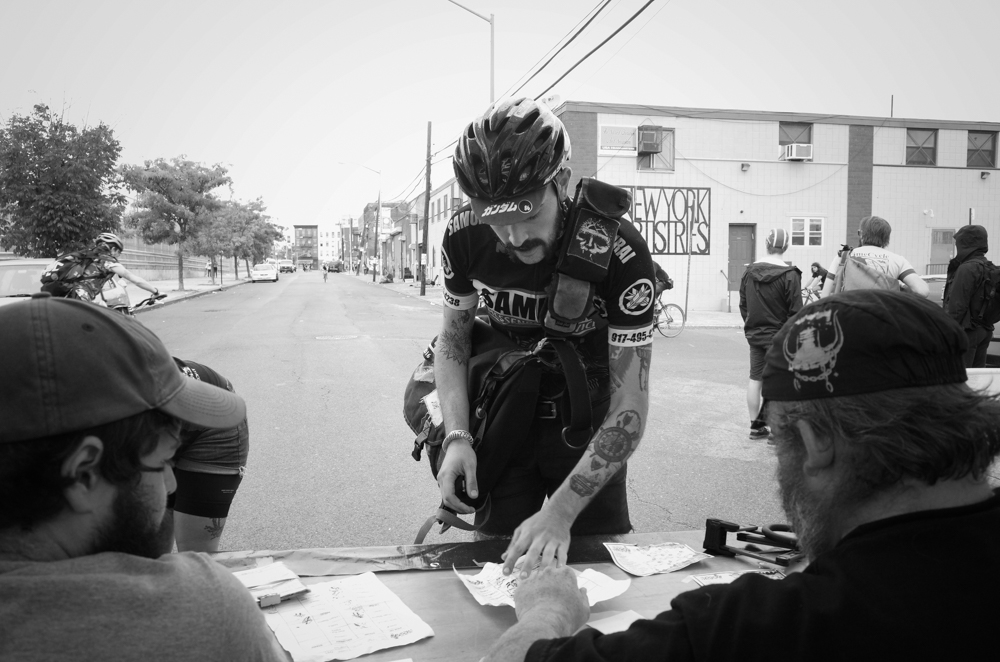 OG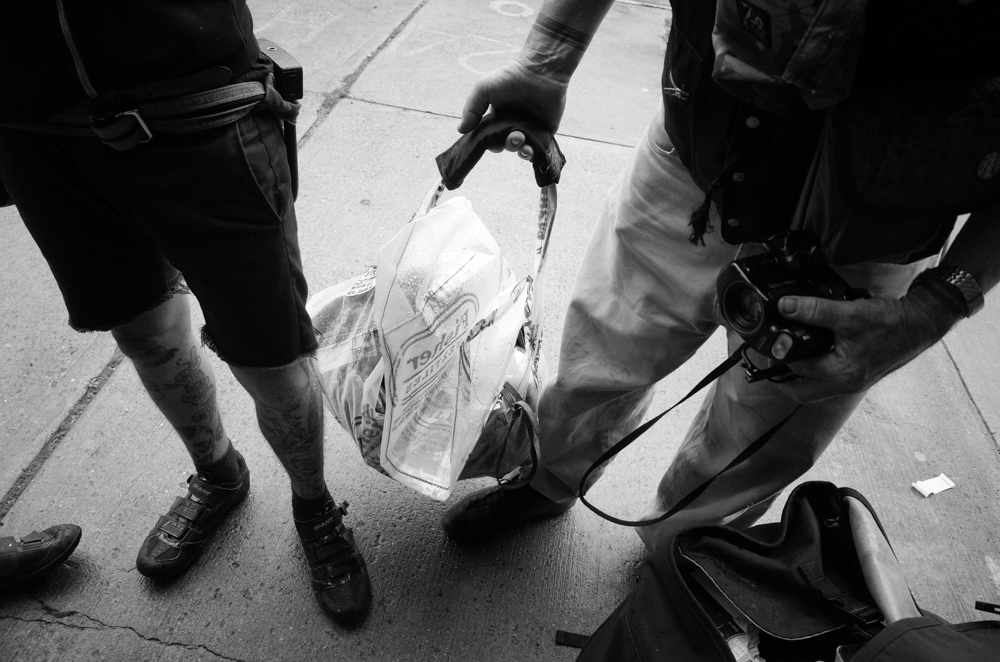 Fuego, a messenger from Paris, properly using a v rare halfskie mail bin.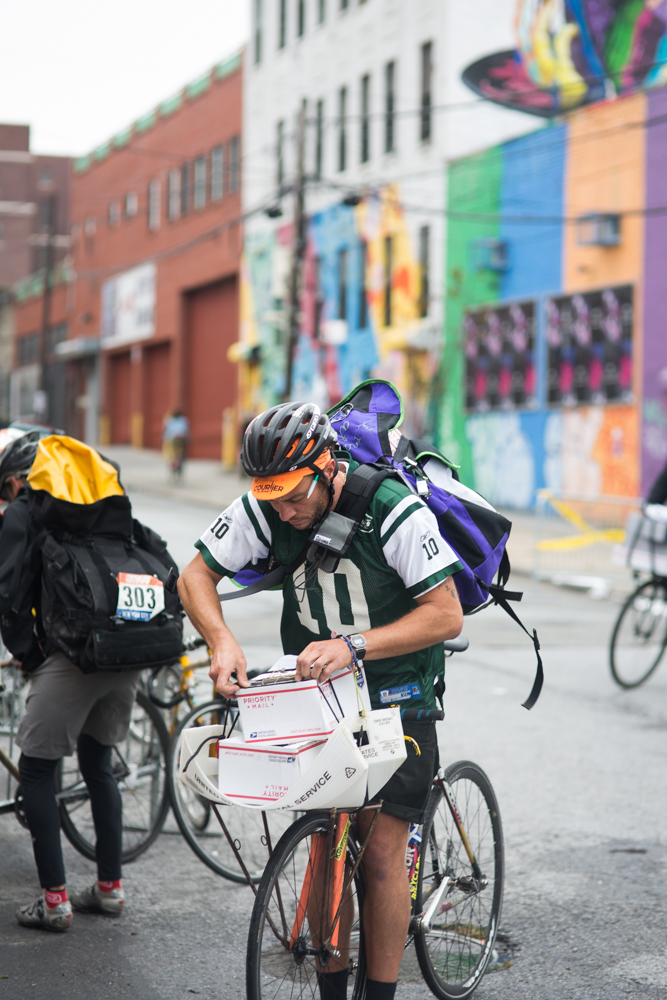 The manifest was double sided, and the jobs had no value printed. Racers had to use a rate sheet to determine if the job was worth their precious time.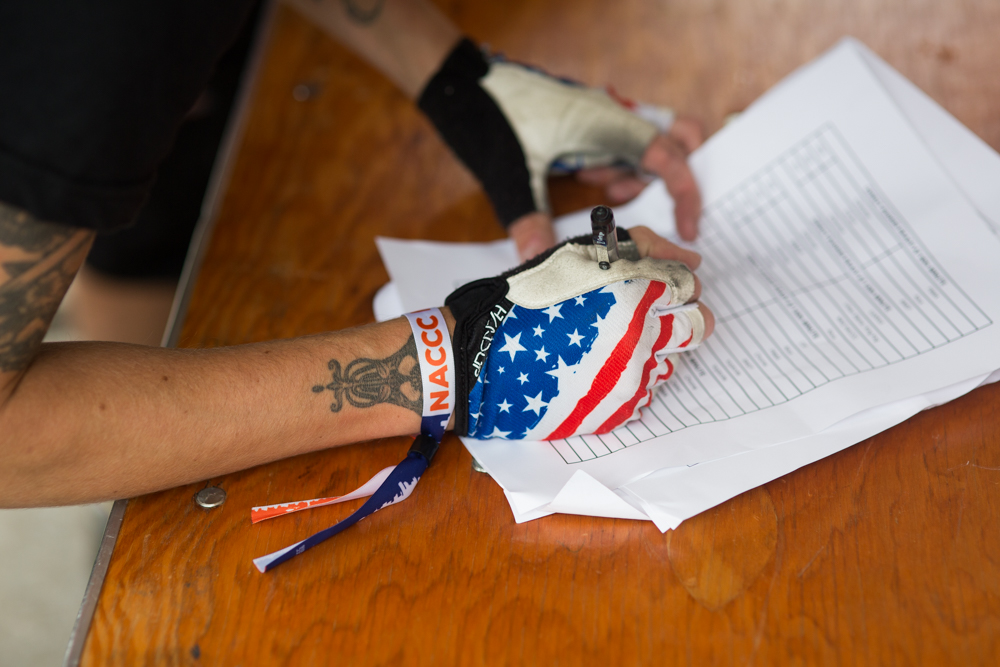 "this is a funny looking cheesesteak" – me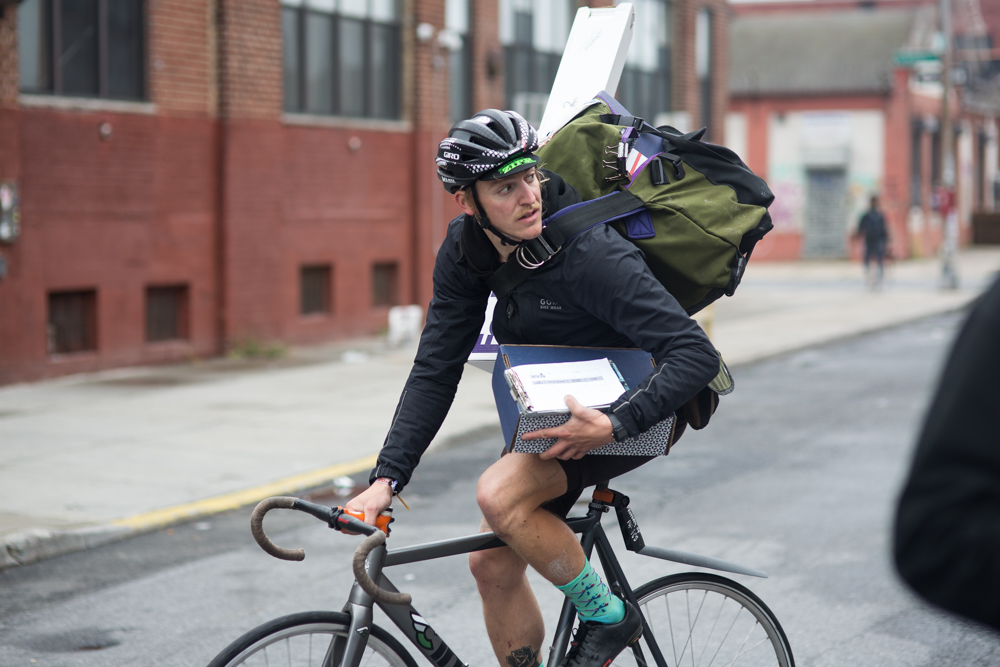 Racer getting after it in the Cargo Race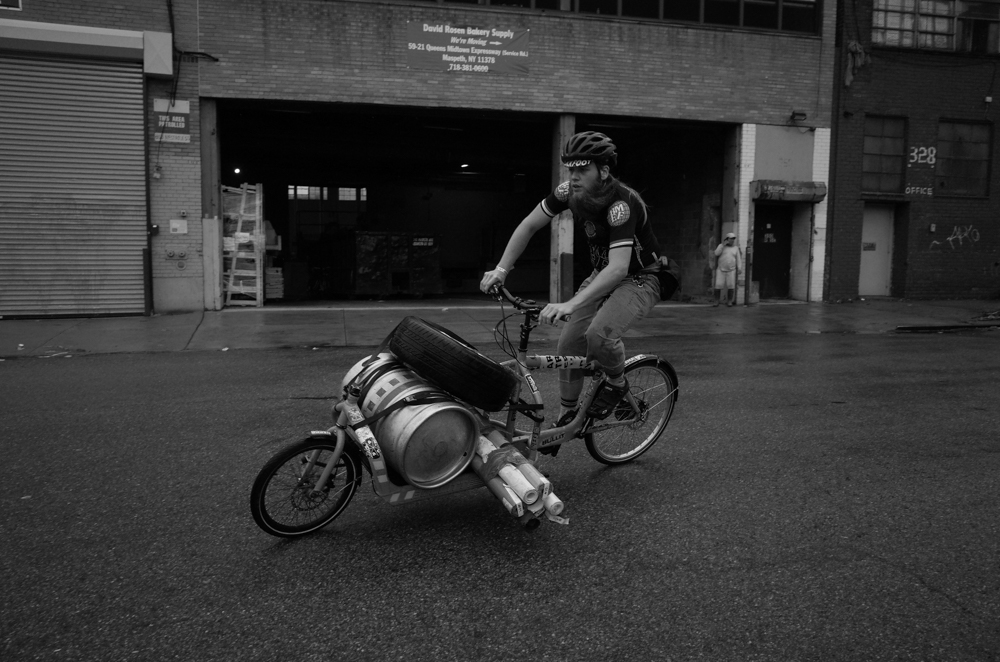 Chas took home another top 10 and king of track this time around!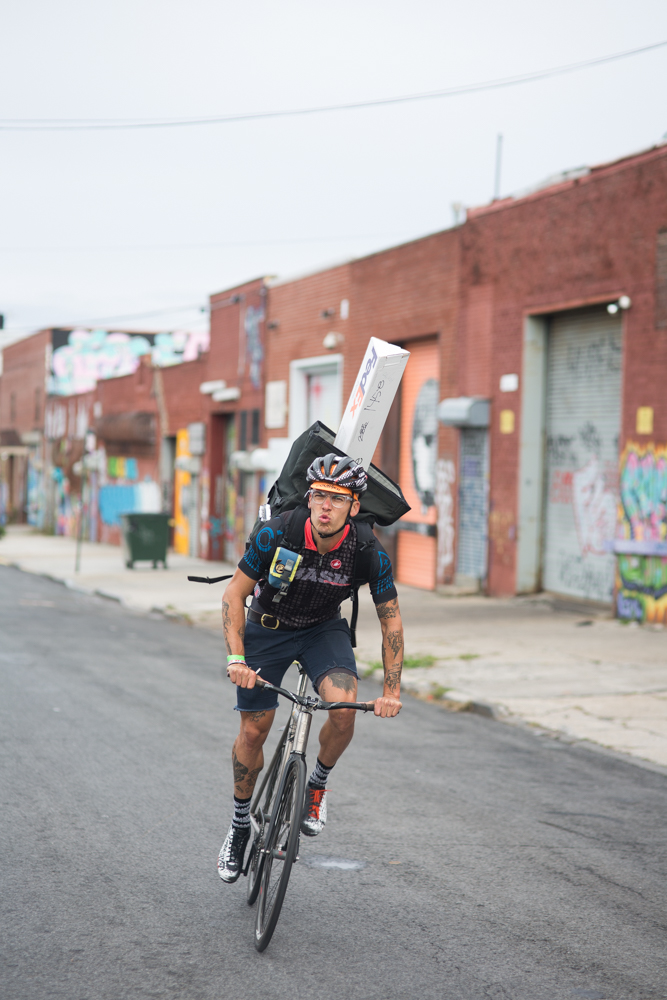 Unloading all the packages for the main race. Volunteers and participants alike helped restock packages from checkpoint to checkpoint to keep the jobs flowing.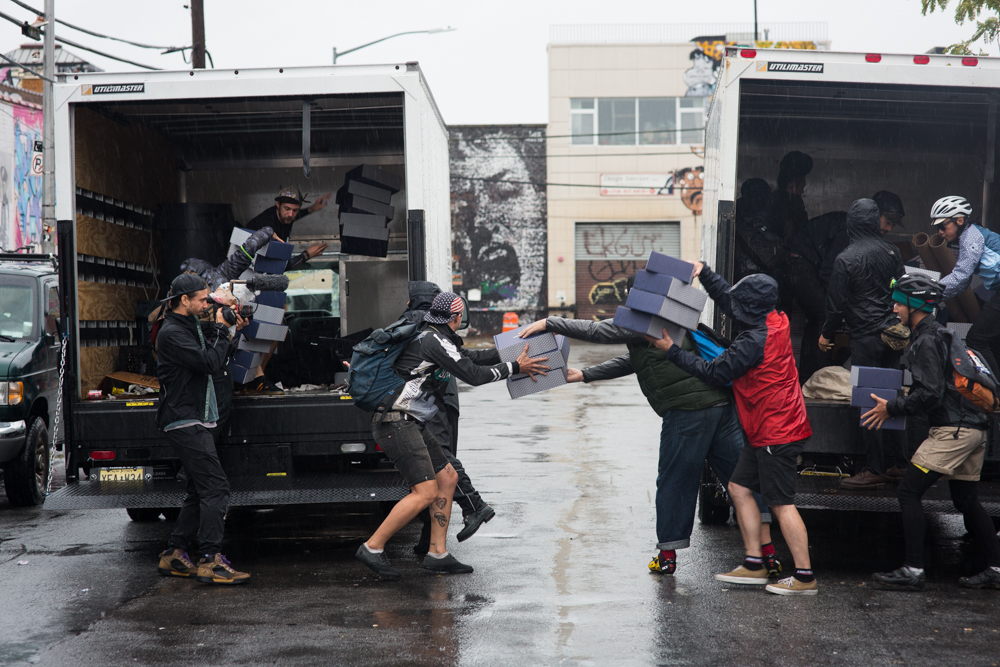 THE CHAMPION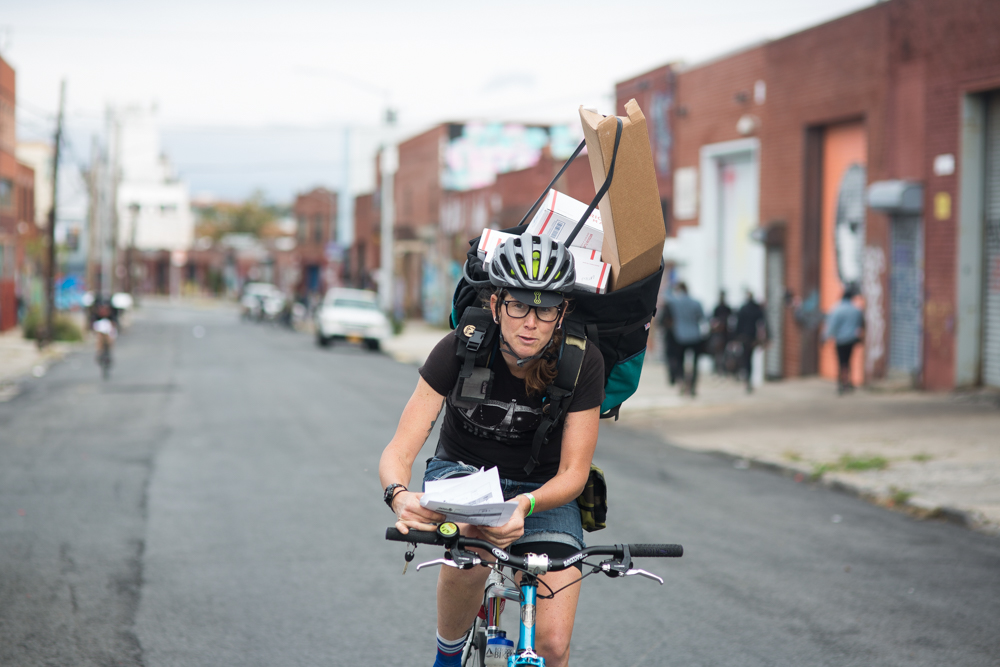 Words: Sean
Photos : John Daniel Reiss