Racing some UCI weekends in Ohio has been on my Cyclocross calendar for quite awhile. I am originally from Ohio so when I heard that this year there was going to be a UCI weekend in Cleveland with CincyCX the following weekend it seemed like a perfect match for visiting family and racing some UCI Cyclocross.  I purchased flights months ago. Plans were made, family was ready to carpool, I had a pit mechanic lined up and for the first time I had a pit bike. The perfect UCI weekend was ready to roll. My entire family and I would arrive in Cleveland Saturday morning where they would for the first time witness my pre race rituals and madness.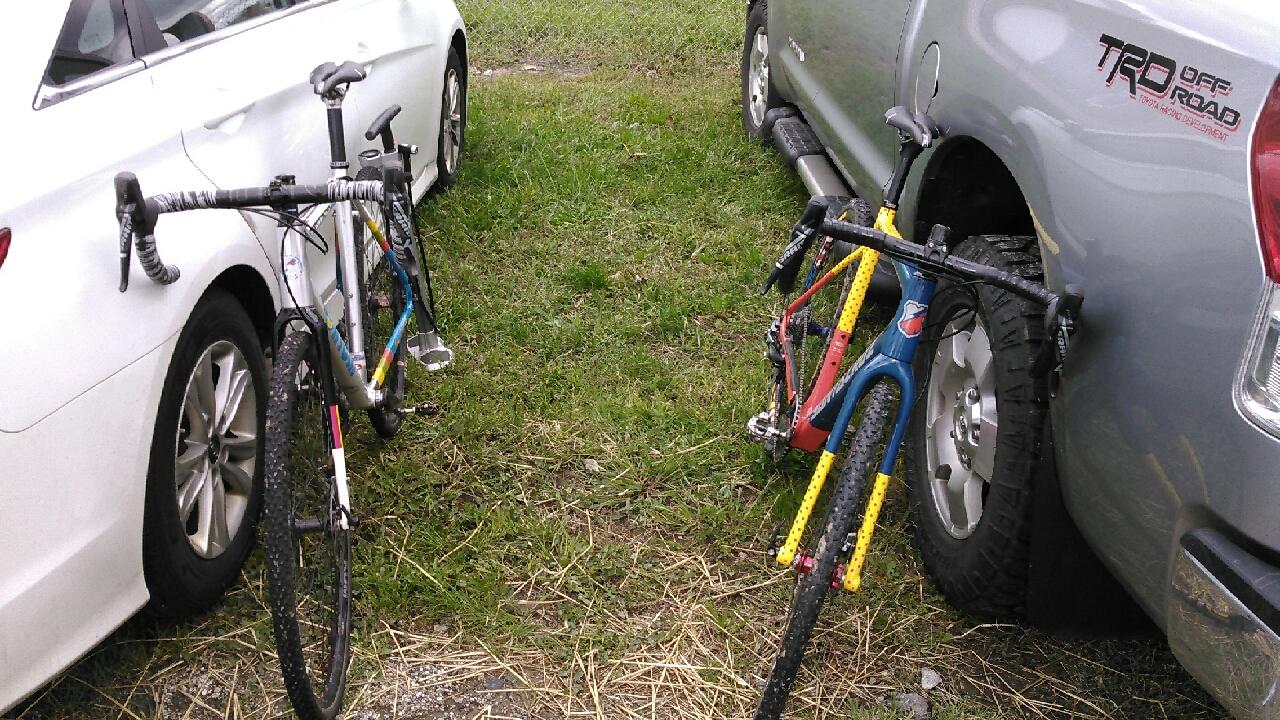 The Northcoast GP of Cleveland was located in Kirtland park which was almost a stones throw away from Lake Erie. The winds were mighty and the temps were hovering in the high 40s. I would spend my time not on my bike inside of the truck seeking shelter from the wind. My pit mechanic Paul drove up from Columbus to help out for the weekend. Everything was in order. I felt good about my pre ride, my bikes were in check, the course was hard but nothing I didn't think I couldn't handle. Thirty minutes until start. I changed out of my kit and pre ride shoes and into my skinsuit and clean shoes with toe spikes freshly put in the night before. I was ready.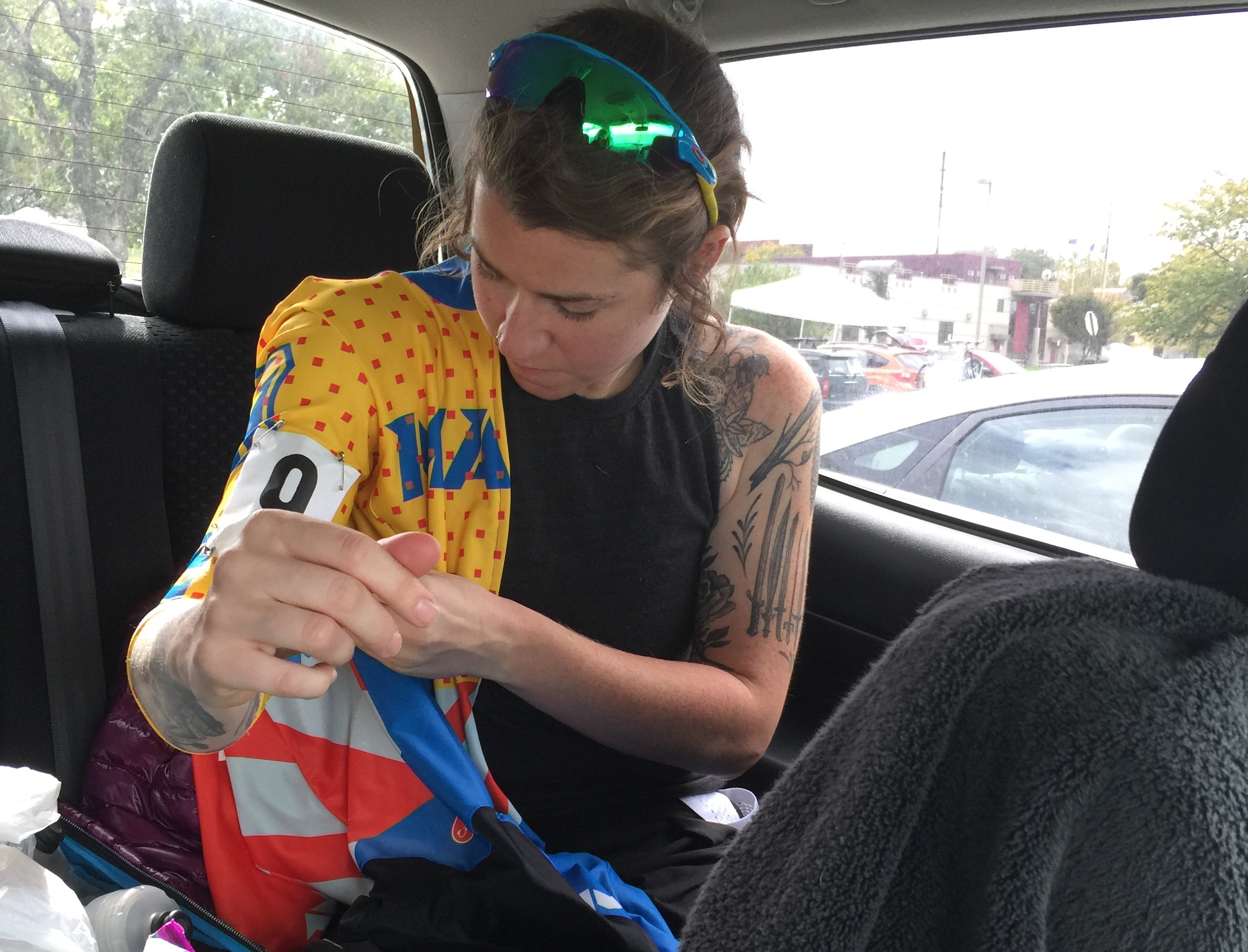 I did a few practice starts and made my way over for call ups. I was bib number 9. Having UCI points I was slightly disappointed with not being on the front row with such a small field but I got over that quickly.  I made the decision to line up in the middle right behind Amanda Nauman. 1 minute until start. I took my jacket off and threw it to my mom. Thirty seconds. GO.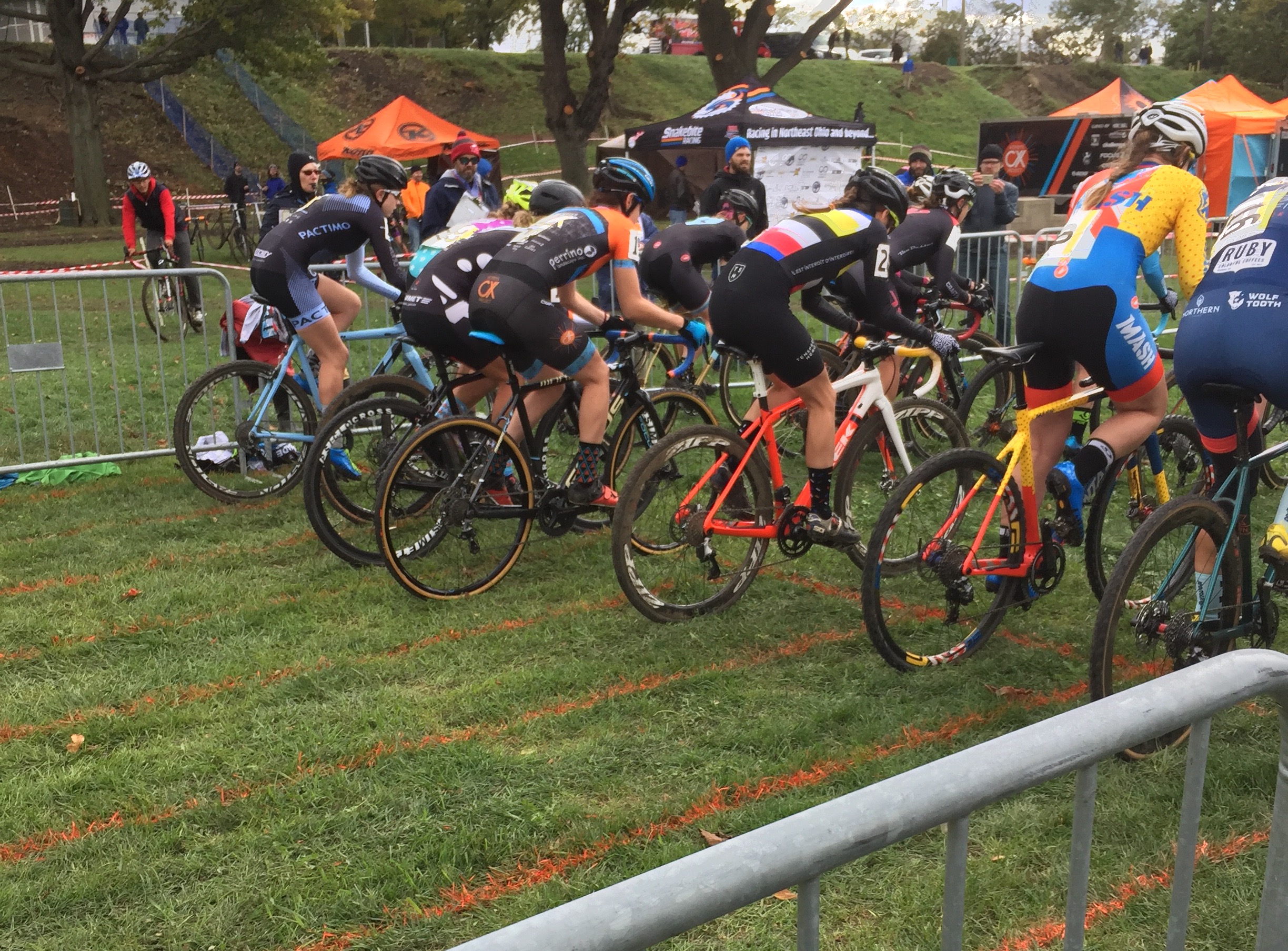 Everyone's fitness level at the start and eagerness to be in the front of the race was equal. We all surged forward with everything we had and within seconds I realized I was stuck in the middle of a group that was incredibly close and where no one seemed to be letting off the gas anytime soon. I knew this was bad and within seconds a shove came from my left knocking me into the girl on my right. I hit the ground with my head facing north and my legs facing south. I would end up the complete opposite with my head facing south, my legs facing north and my bike somewhere off to the east. A million different things ran through my mind. If you follow me on social media at all then you know one of those things was that I was pretty sure I shit my pants from the impact of the racer behind me running me over. I would later realize it was just because I was on my period and the impact was so hard that it forced out an obscene amount of uterine lining. Sorry boys. As I was laying there not being able to move my lower half I was freaked out. I touched my lower back by my tailbone and it was numb. I couldn't get up and all I could think about was how disappointing it had to be for my family who has never seen me race to witness my first ever DNF of my entire cyclocross career. I never even made it over the start/finish line and clearly my weekend of racing was over. Potentially even the rest of my 2016 season was over.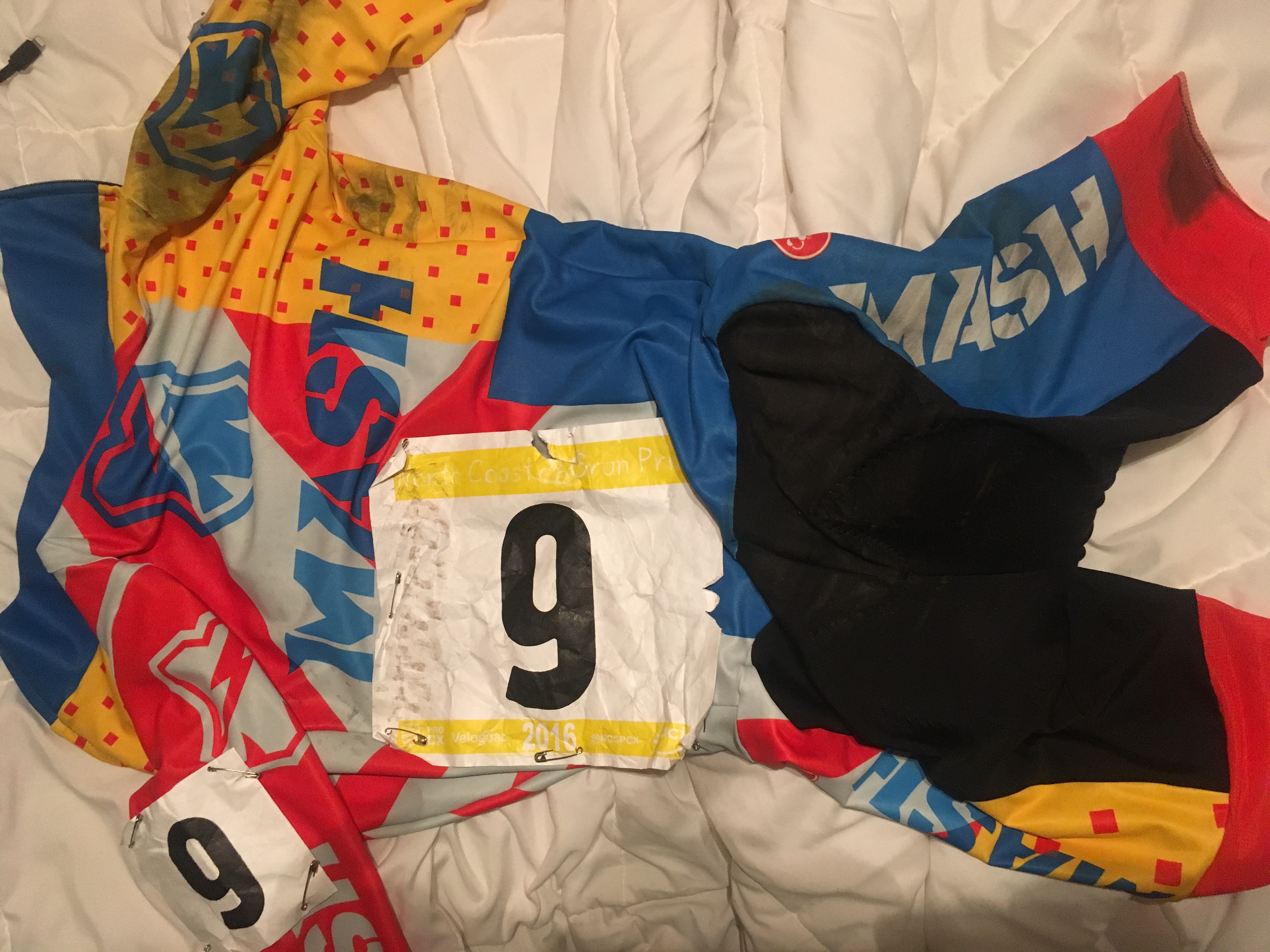 Eventually I would get up and painfully walk it off.  The next 24 hrs I would go through a wide range of emotions. I was angry and frustrated that my weekend of racing was taken away from me. The moment of pride from my family and the understanding of what I spend day in and day out training for was ripped away. At the end of a race is where the sportsmanship comes in. You congratulate your fellow racers for the hard work and you all share that moment where you are happy that the suffering for the day is over. I didn't get to take part in that. I left without talking to anyone I was to compete with that day and I didn't know any of them to begin with. I left the race Saturday feeling pretty dismal about the midwest cx racing scene.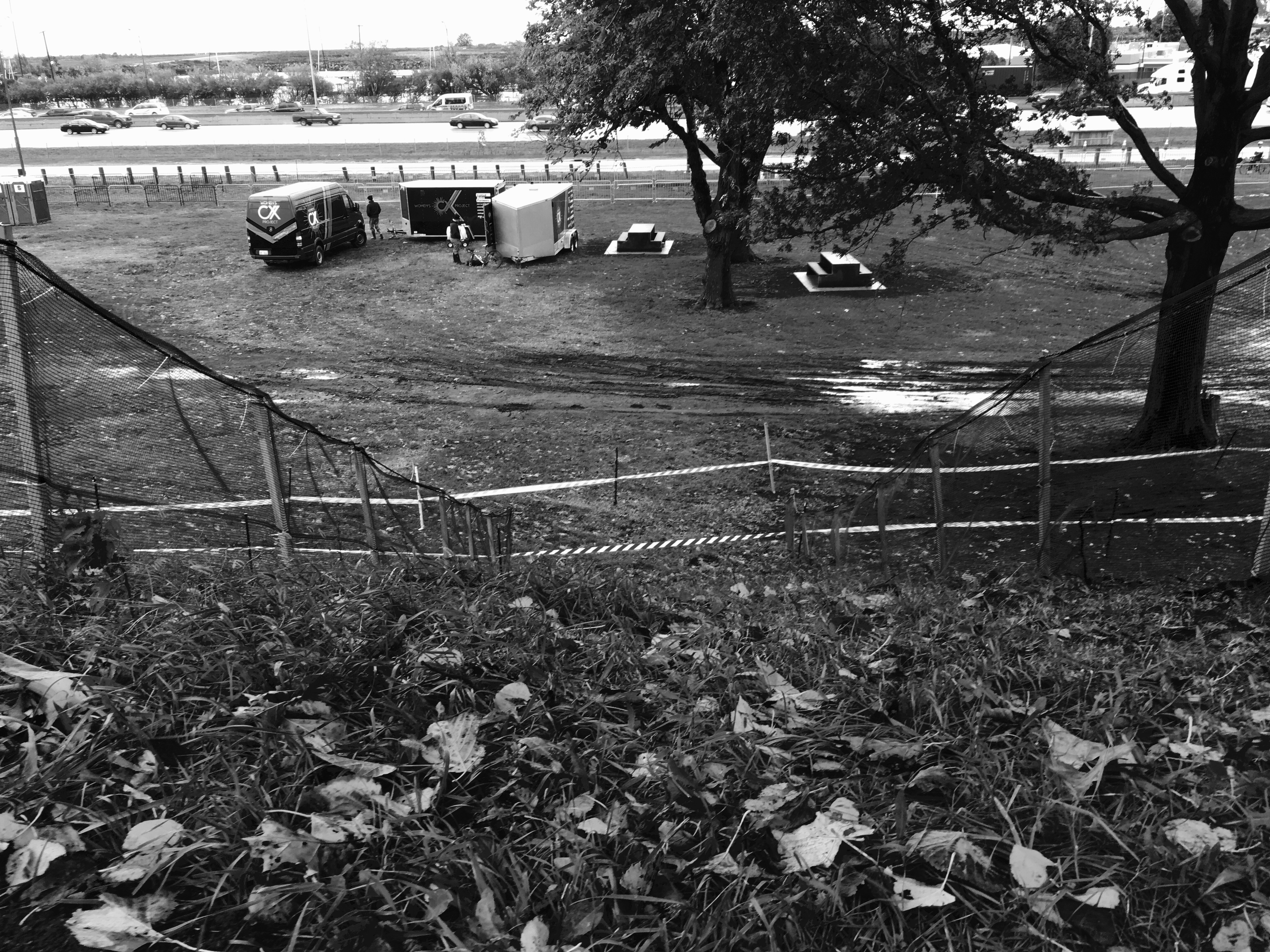 The next day my mom would drive me the 60 miles to Cleveland to spectate the women's UCI race that I wasn't going to be participating in.  I had a friend competing from Portland I was excited to meet and didn't want to miss out on that. In the process I would chat with Sydney, the woman who ran me over and a couple other women I lined up with day before. We wished each other good luck on our upcoming races and laughed about the previous day's results and injuries. I finally got my post race chatter. I left Cleveland on Sunday feeling good about my experience and the people I met along the way. Shit happens in races but never underestimate that post race chatter. Those are your people out there on that course with you and if you can't put your shit aside and congratulate each other and say good job, share a laugh, a smile and shake hands then mentally this game will be much harder than it needs to be.
Next weekend I will take on Devou Park for the Pan American Championships and Kingswood Park for KingsCX. I am eager to pass that start/finish line.
The most entertaining spectator in Cleveland.
Dropping in to a steep off camber sketchy descent. The only way to take it was SLOW.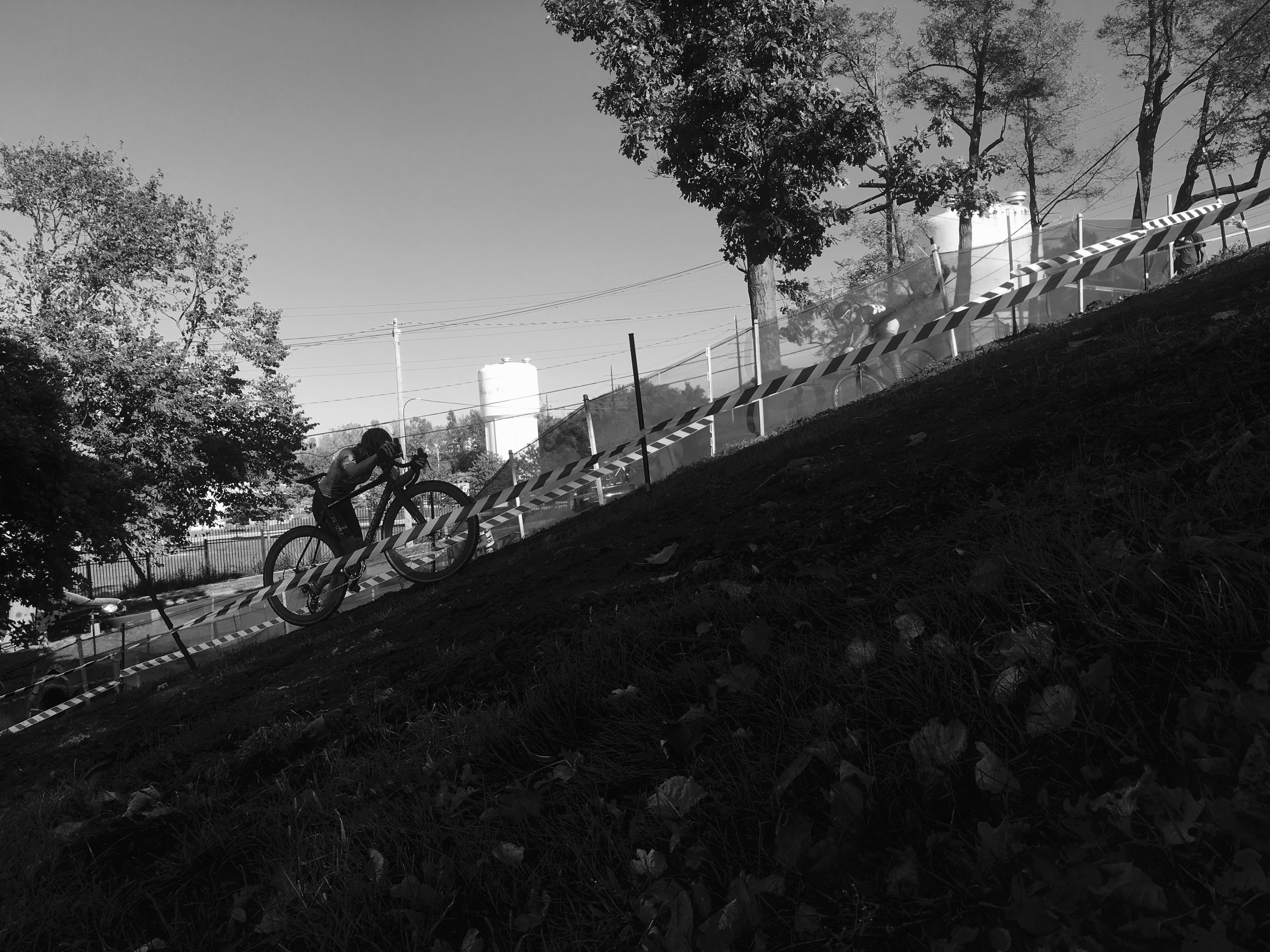 A steep run up. One of many.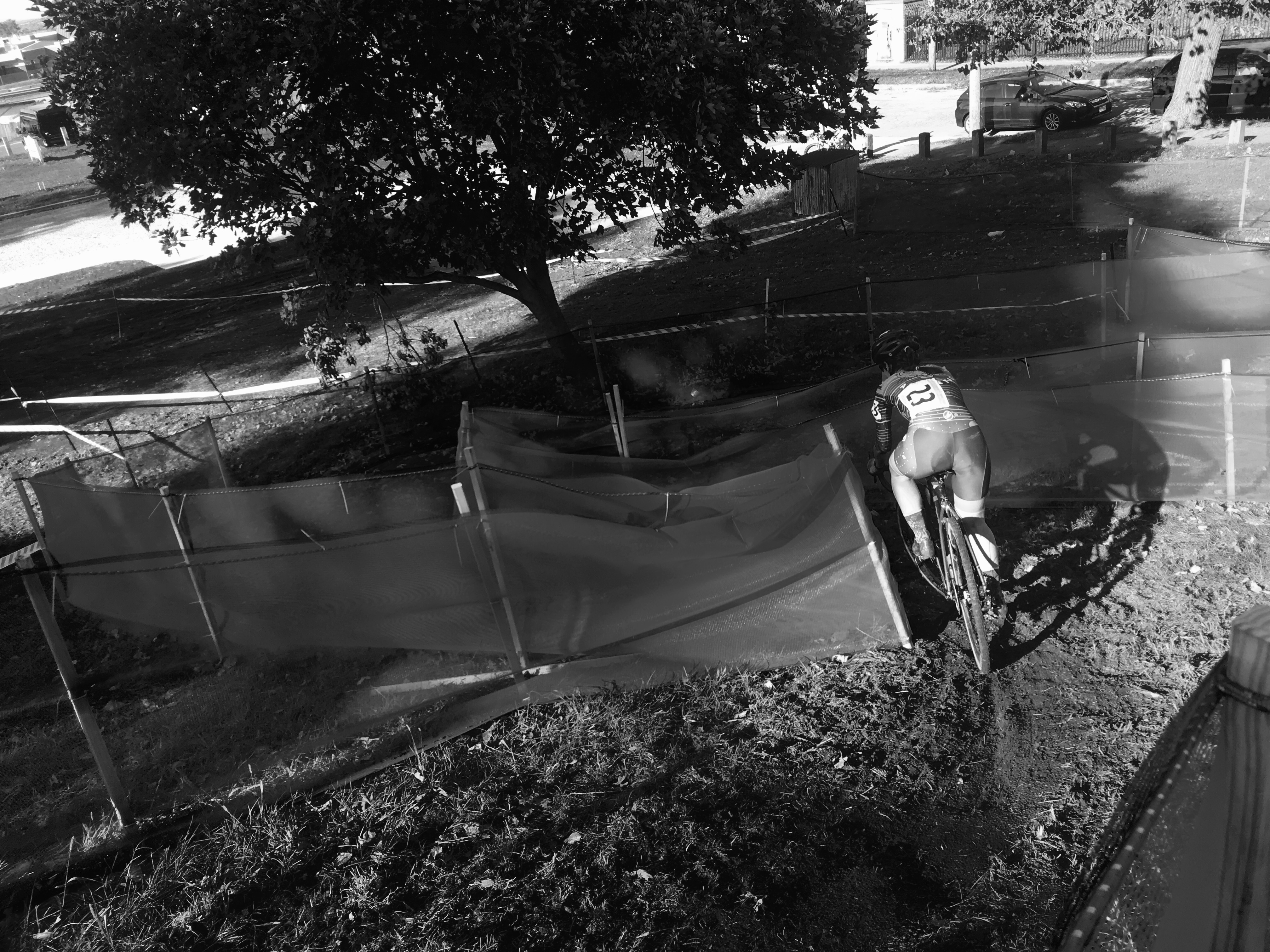 One of the pro only sections of the race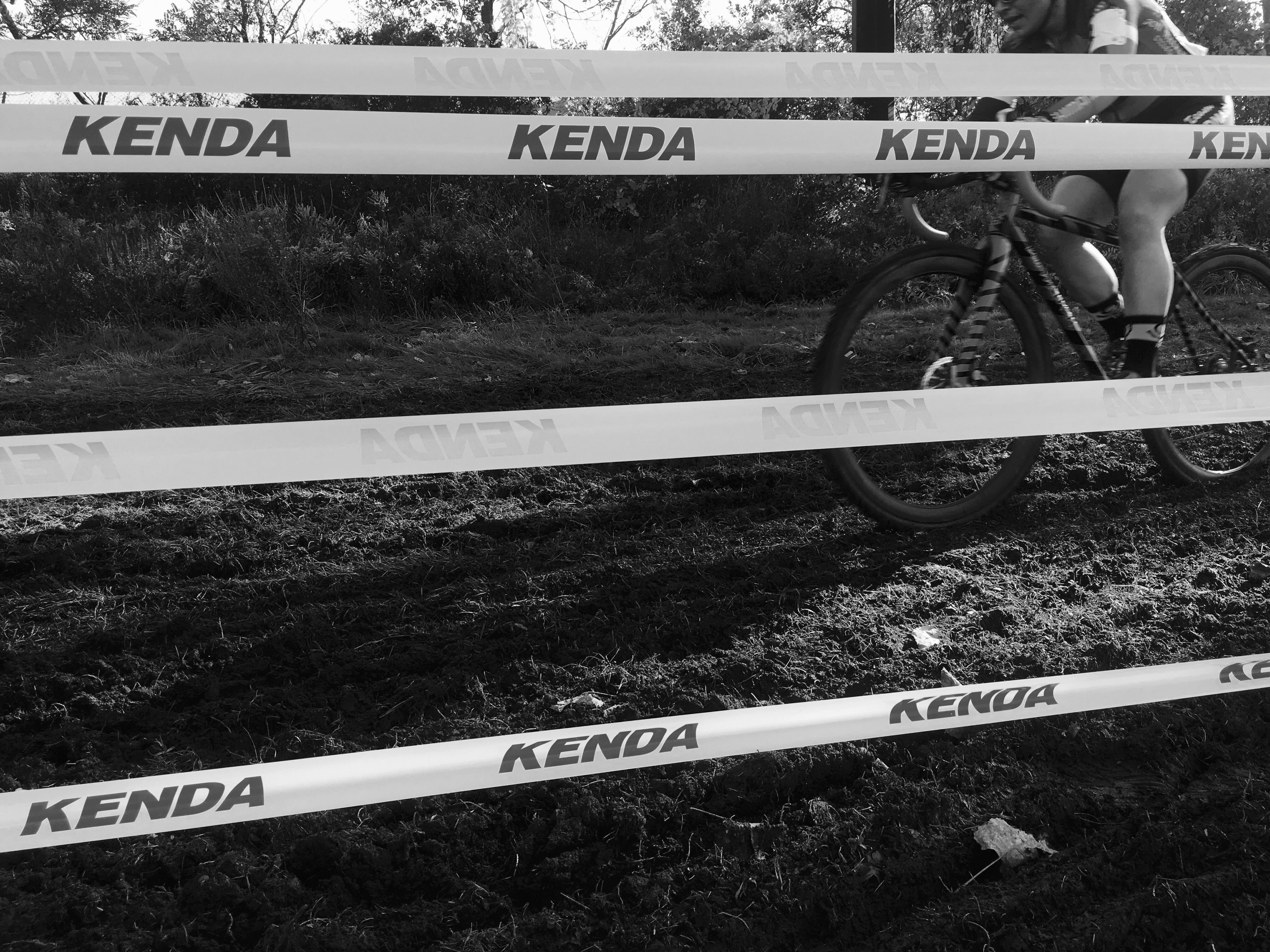 Words and photos by Chelsea Weidinger and family.