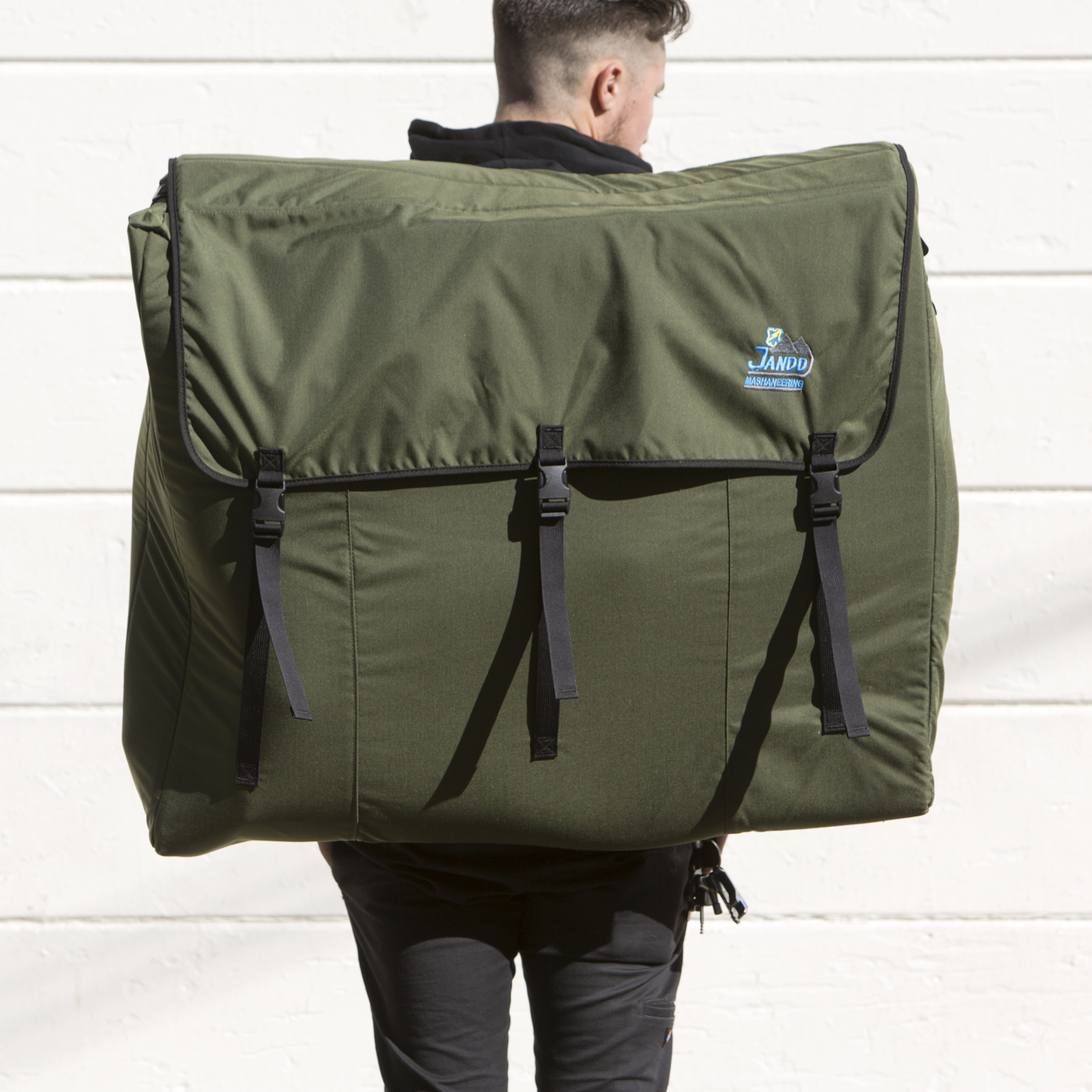 Jandd is a timeless outdoor brand based In San Diego. For decades, they have produced intelligent bags that are designed to last. We have admired them forever and feel lucky to be able to collaborate with them for the first time. The first piece we designed is a new bag for Jandd and MASH. The bike travel bag. Available in Black, Navy, or Olive. (shown)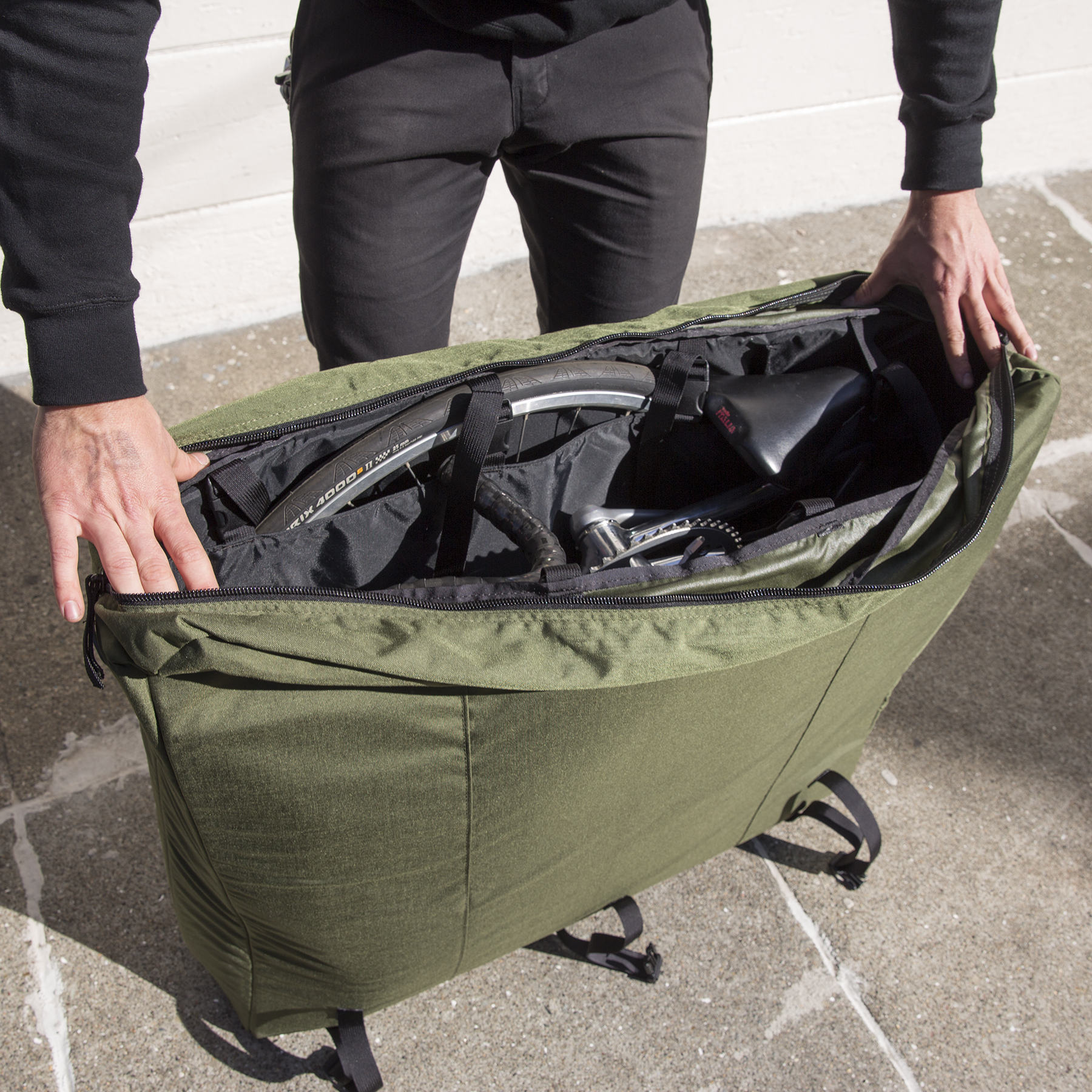 After years of flying with bikes, we have evolved the bike travel bag in a direction that fits us. The goal was to create a bag small enough to avoid oversize bag fees at the airport, to be light weight, and for your bike and components to stay protected. The bag is lined with a thin lightweight padding to protect the bike on all sides.  This is the bag we have wanted for a decade, and we feel lucky to have created it with a historic outdoor brand like Jandd. It will fit most all sizes of road, cyclocross, and urban bikes. Not ideal for touring or mtb bikes.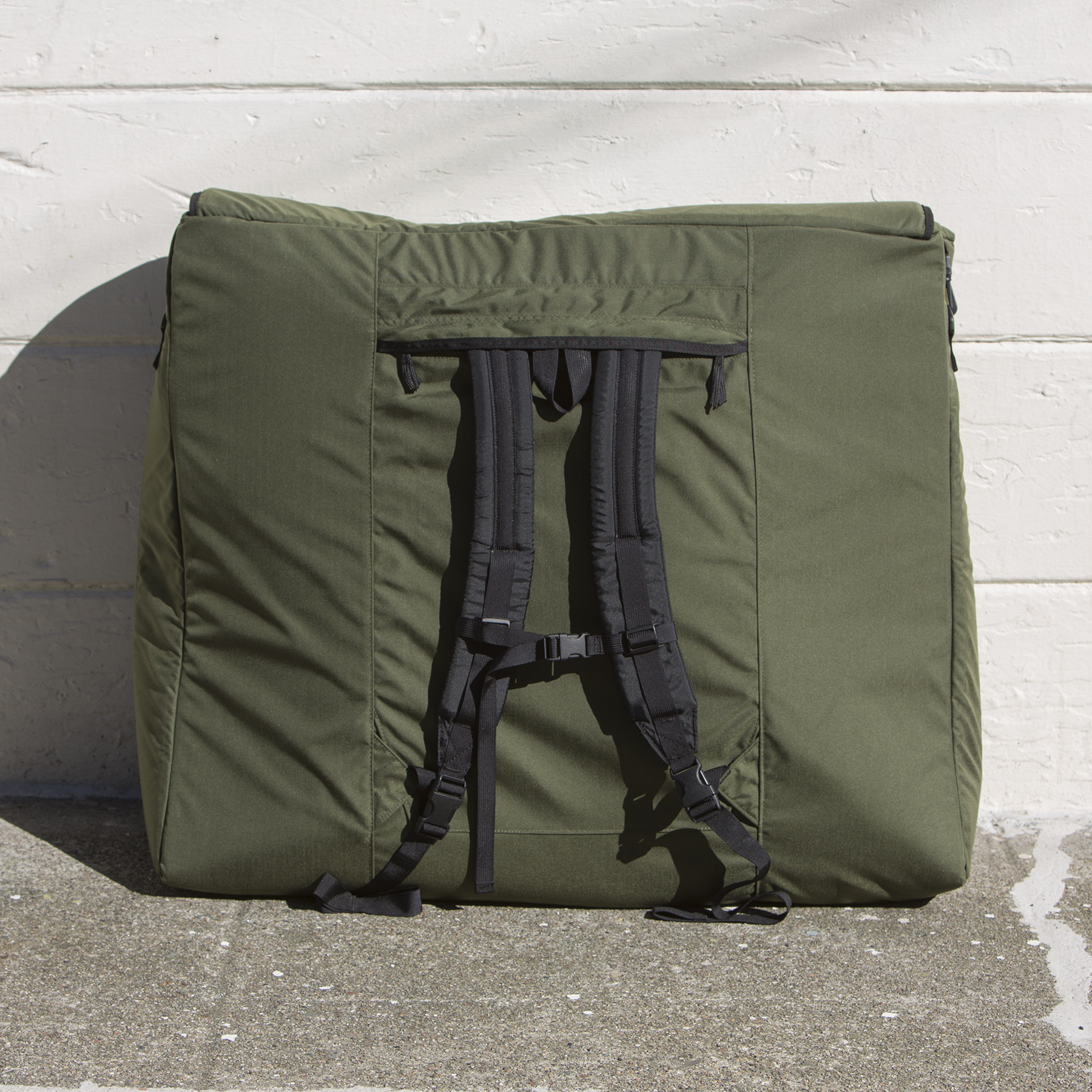 The bag size is: 32 X 26 X 7in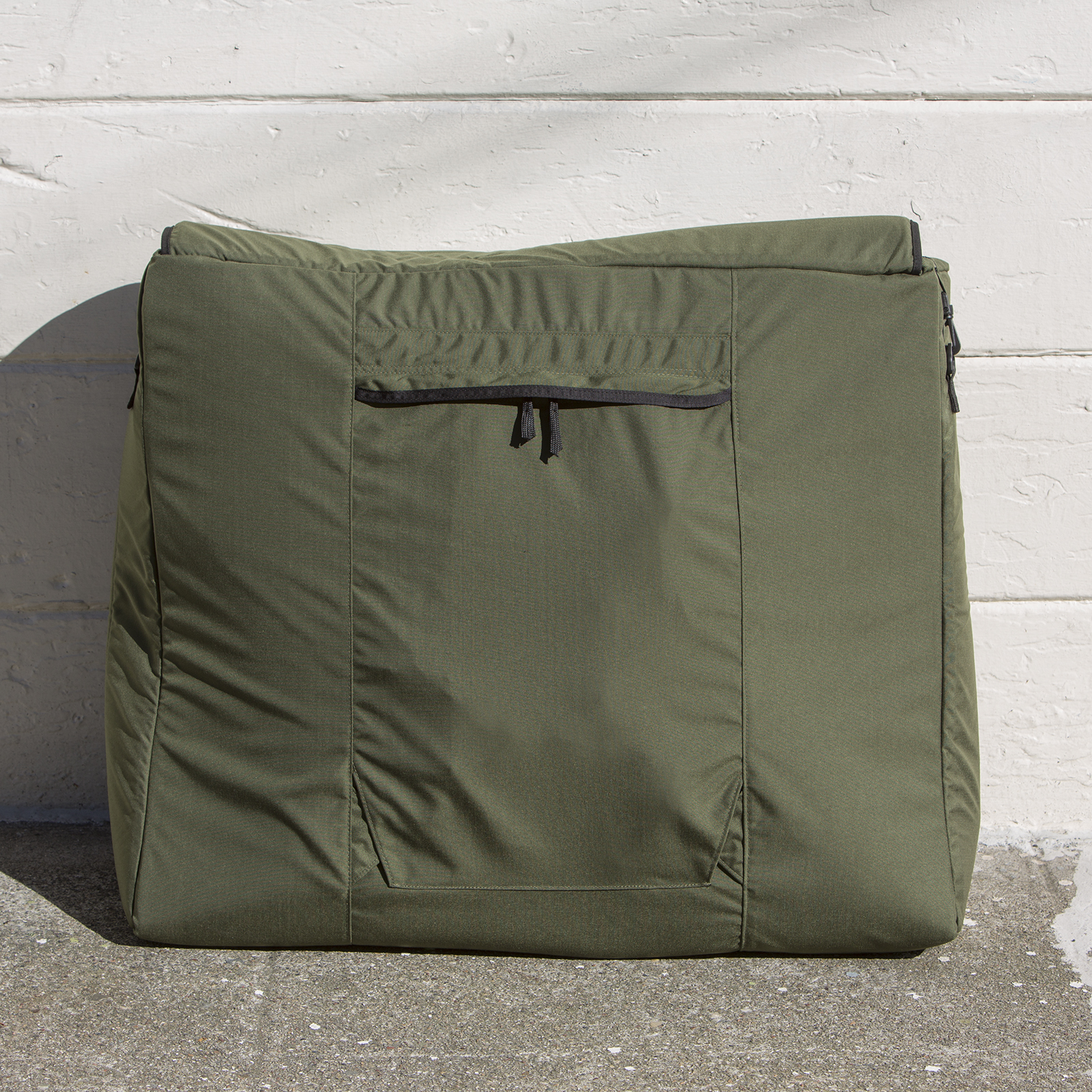 Backpack straps tuck away completely so they do not get hung up when flying. A shoulder strap and top handle allow for several carrying positions through the airport or train station.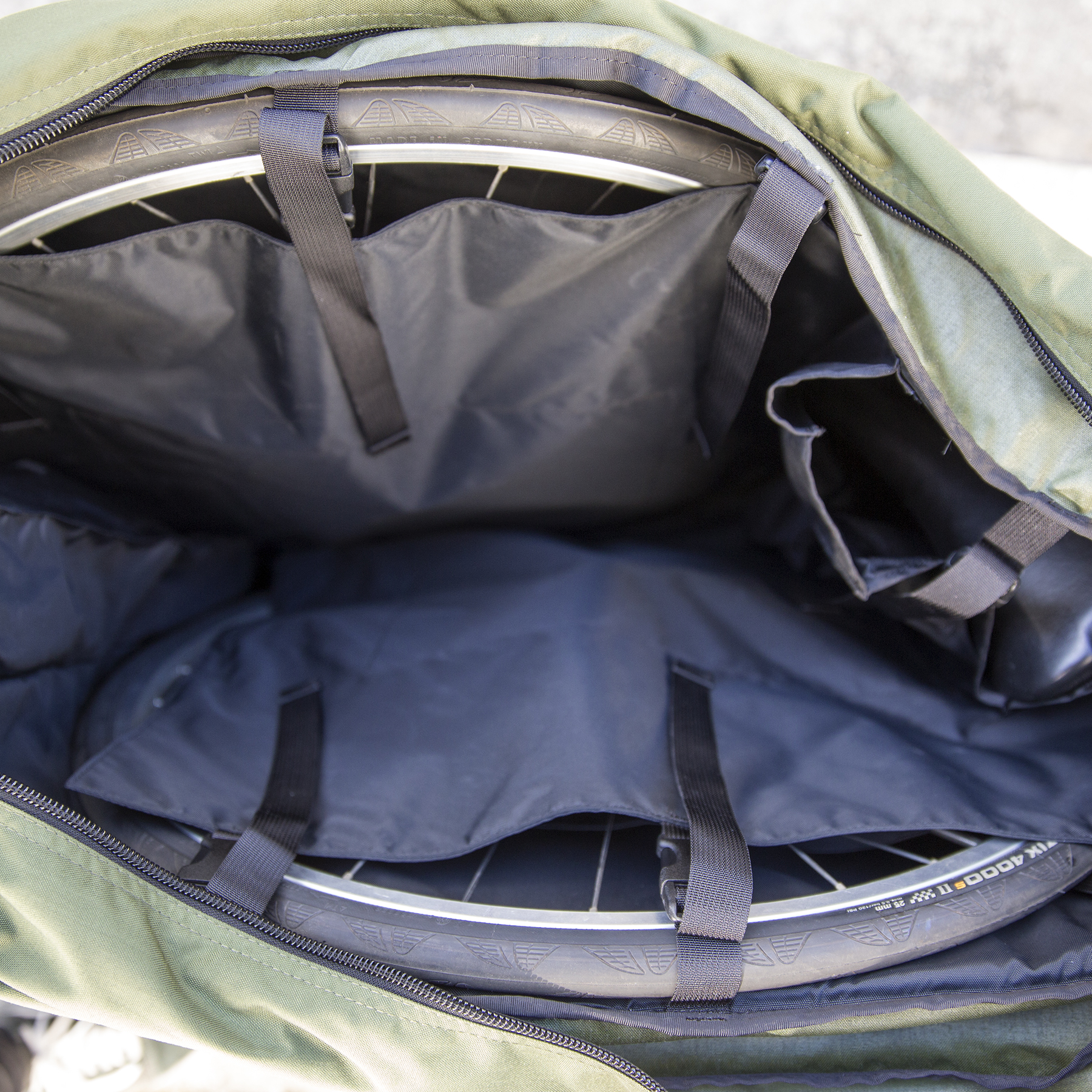 The inside walls of the bag host offset wheel compartments with reinforced liners to protect from axles pushing through. There are also 2 large pockets inside to carry large and small components.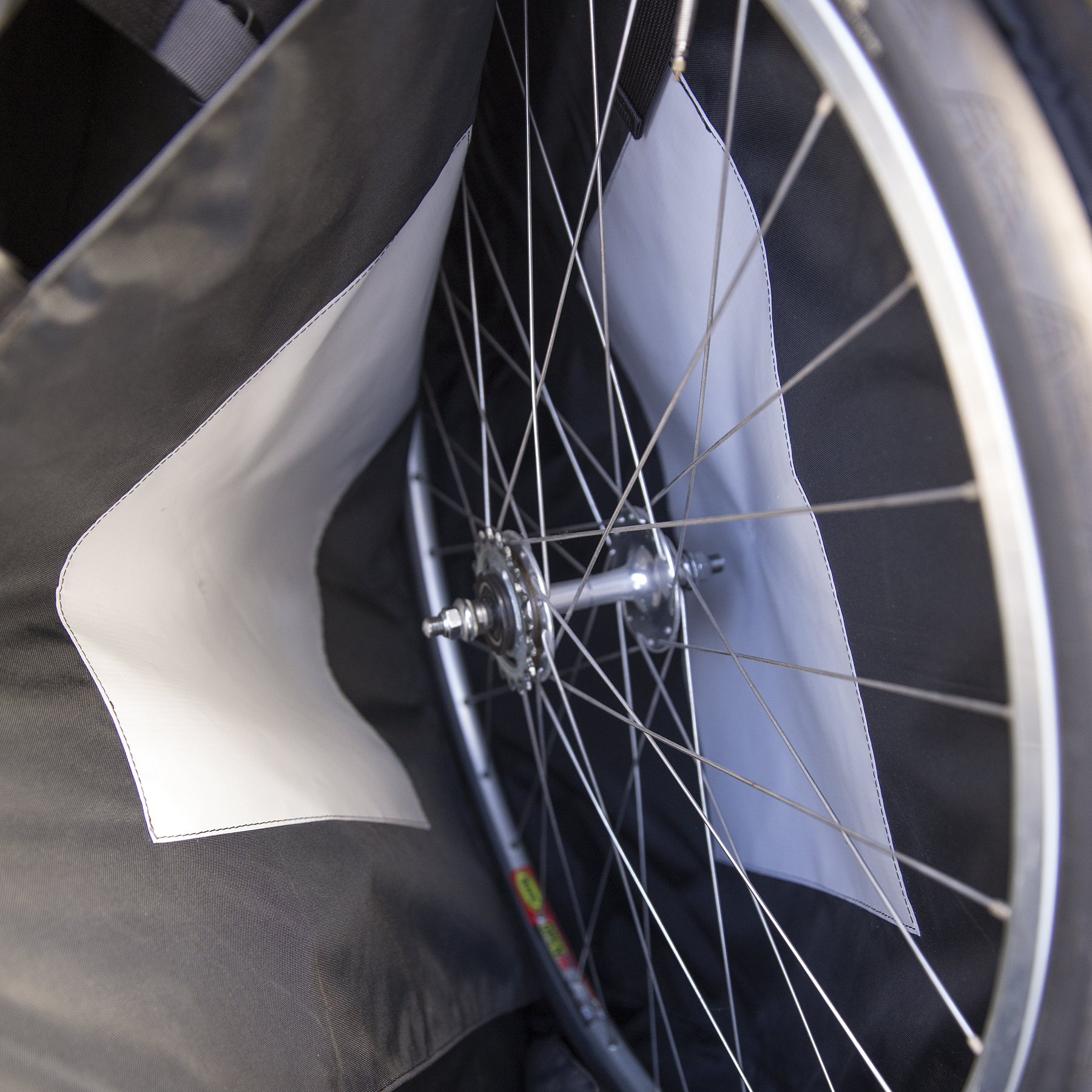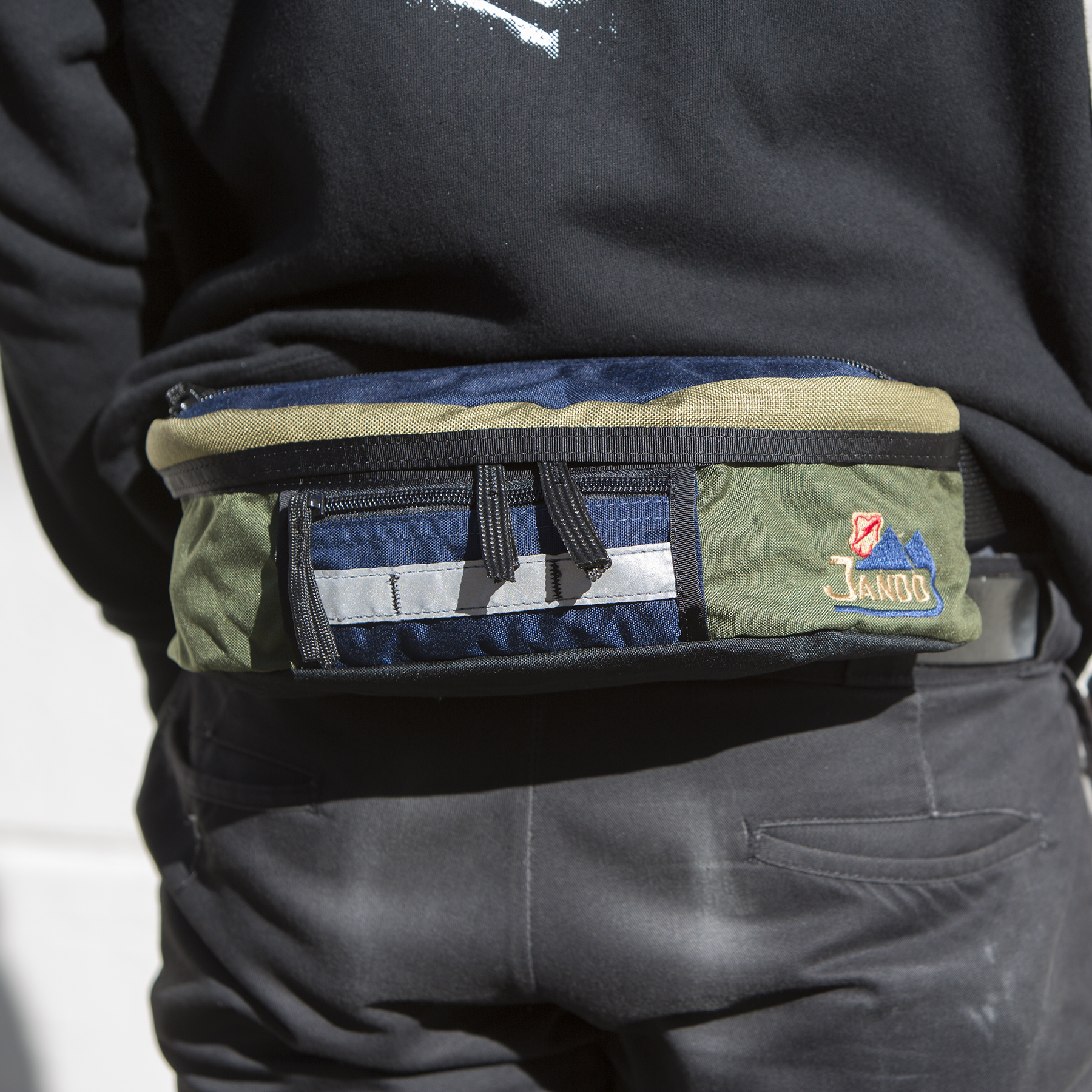 We had fun creating a new multi-color theme for the Jandd X-Small hip pack. It fits enough of the essentials for a long day on the trails. They have 1.5″ waist belts, dual zipper heads on a storm-flapped, heavy-duty zipper, and a flat storage pocket on top. Time-tested banana shape that started the fanny pack phenomenon almost two decades ago.
Volume: 161 ci/ 2.6 ltr
Weight: 6.4 oz/ 180 g
Dimensions: 3.5 x 12 x 3.5 (in)
9 x 30 x 9 (cm)
Material: Dupont Cordura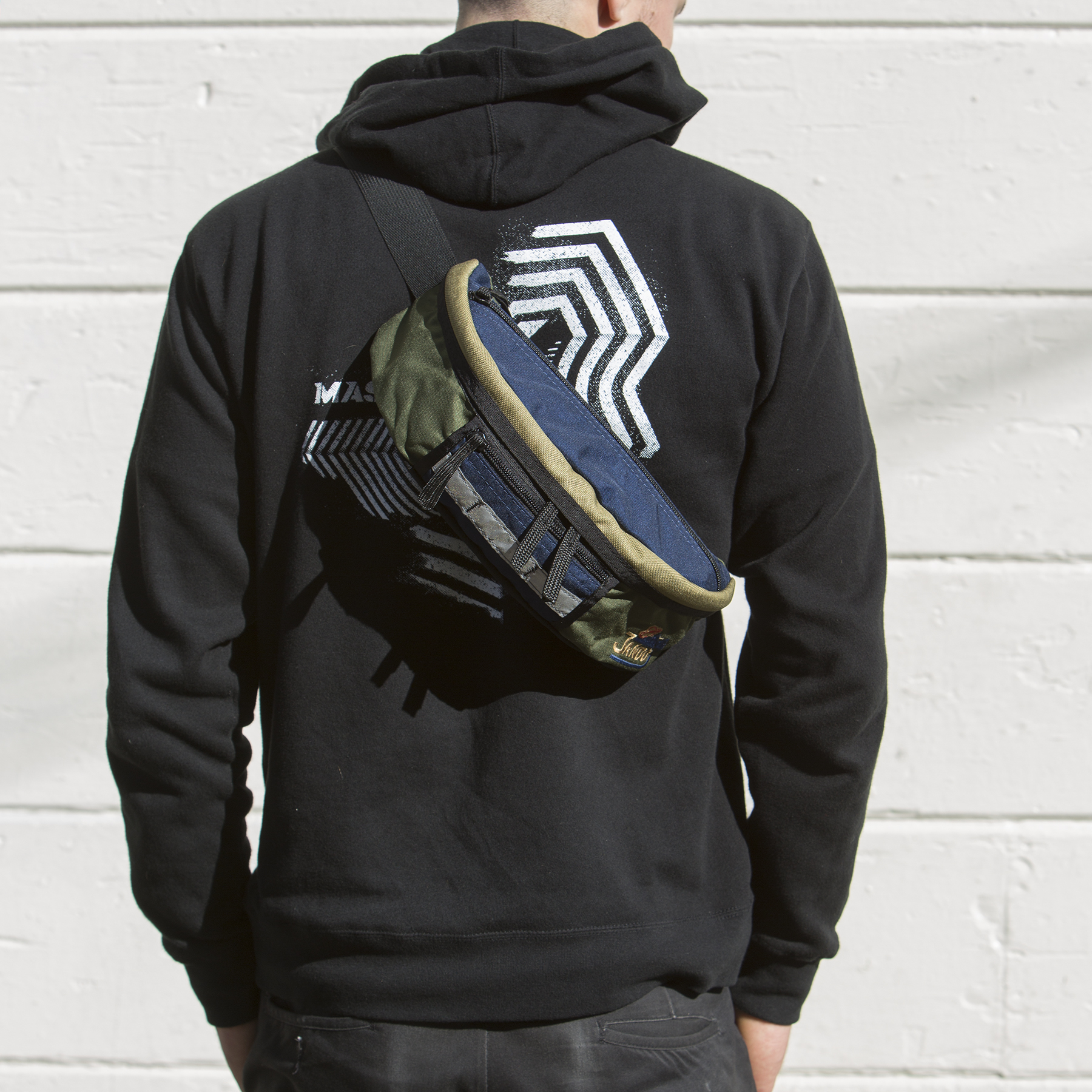 Also works as a small sling bag, for a camera, phone, bottle, etc.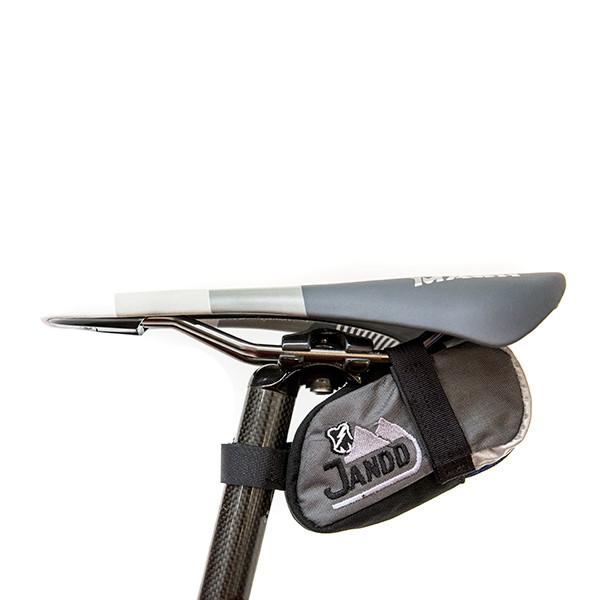 The Jandd Small Saddle Bag is lean and light enough while still capable of stuffing a large tube, tool, and a snack. The multi-panel bag is Gray-Navy-Black, with a vertical zipper, and reflective trim.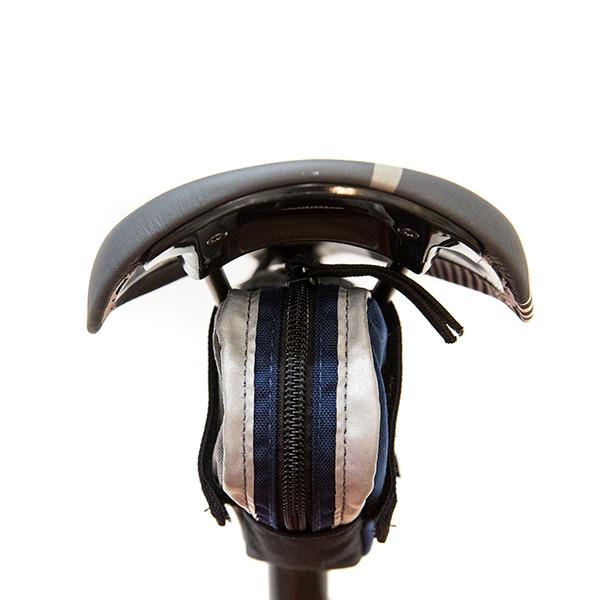 Reflective finishing tape adds an added level of saftey on early mornings and late nights out. All three bags are available in our shop and on our site. Check in!