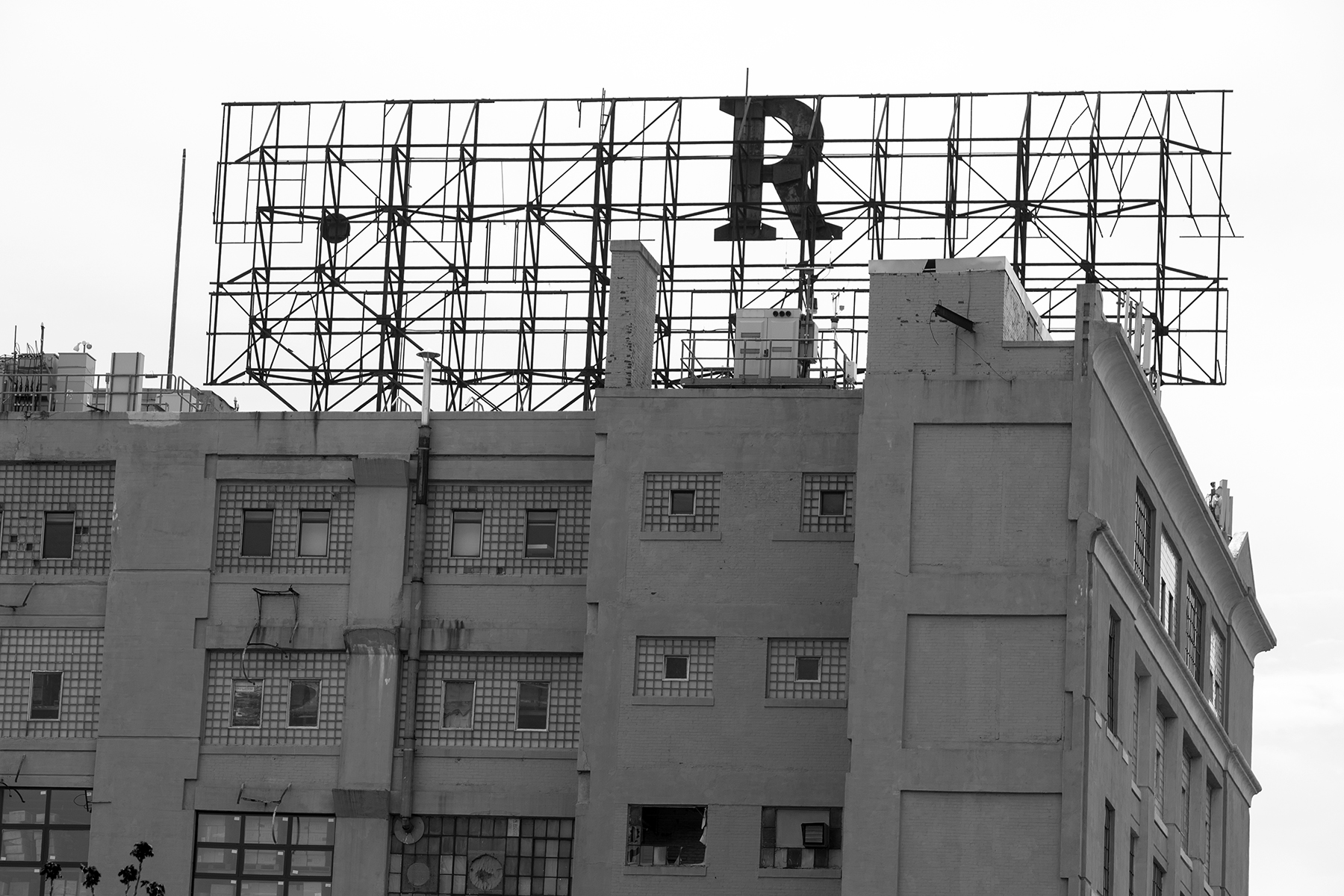 Red Hook Brooklyn has grown to become a cyclist pilgrimage over the past 10 years. A race that was born on cobbles, at night, lit by a few street lamps, with Dave Trimble's long game vision, it has become the premium bike race for the 200 athletes who show up to qualify at each city stop. As the format has grown in popularity, so has the level of performance, drawing Olympians and pro tour racers along with messengers and working class athletes. The following series was photographed on April 29th 2017 at the 10th Anniversary of the Red Hook Criterium.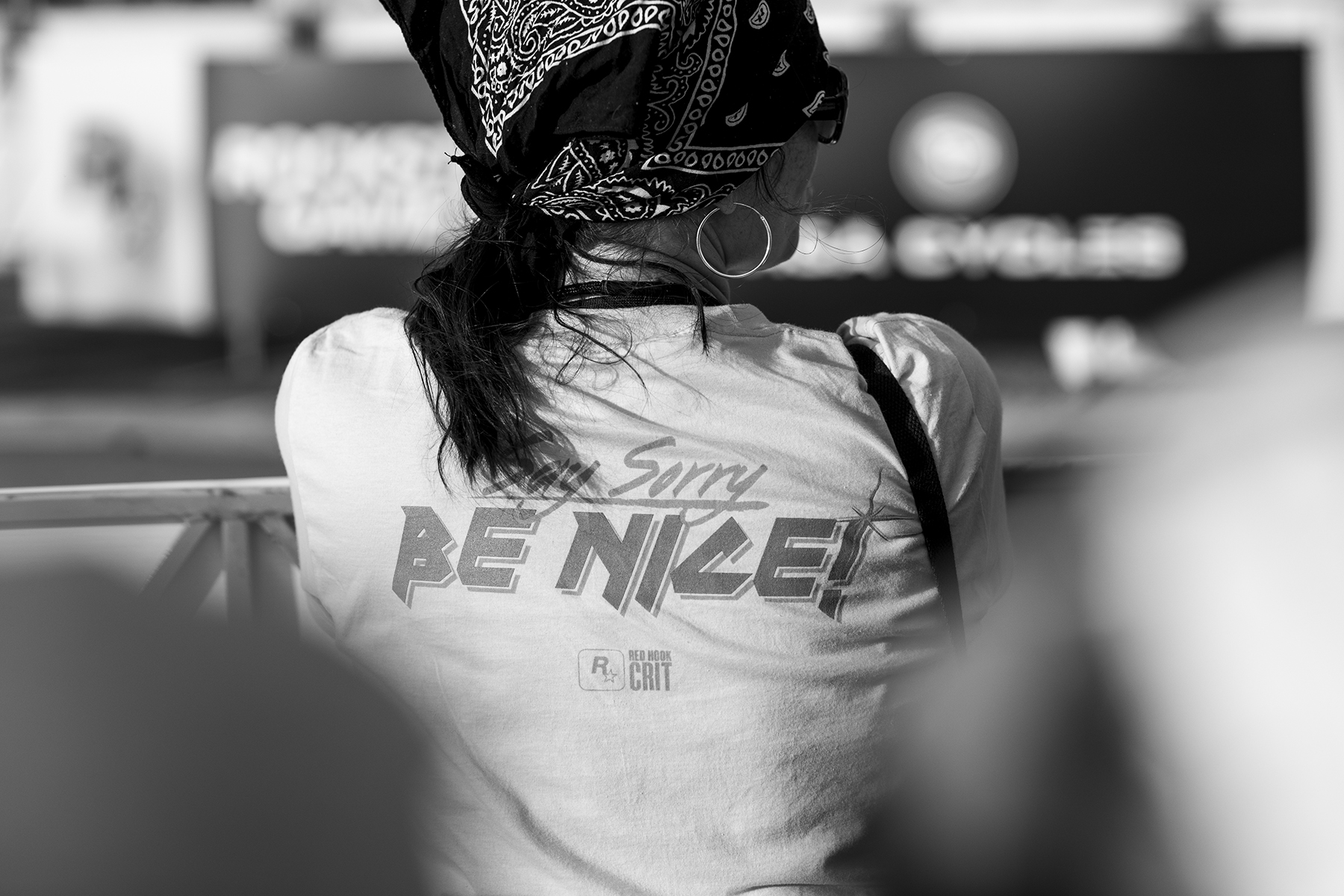 The quality of this series of races has surpassed what is expected at state-level bike racing. Dave, with a group of employees, and volunteers are able to take this show on the road each year, with stops in London, Barcelona, and Milano in 2017.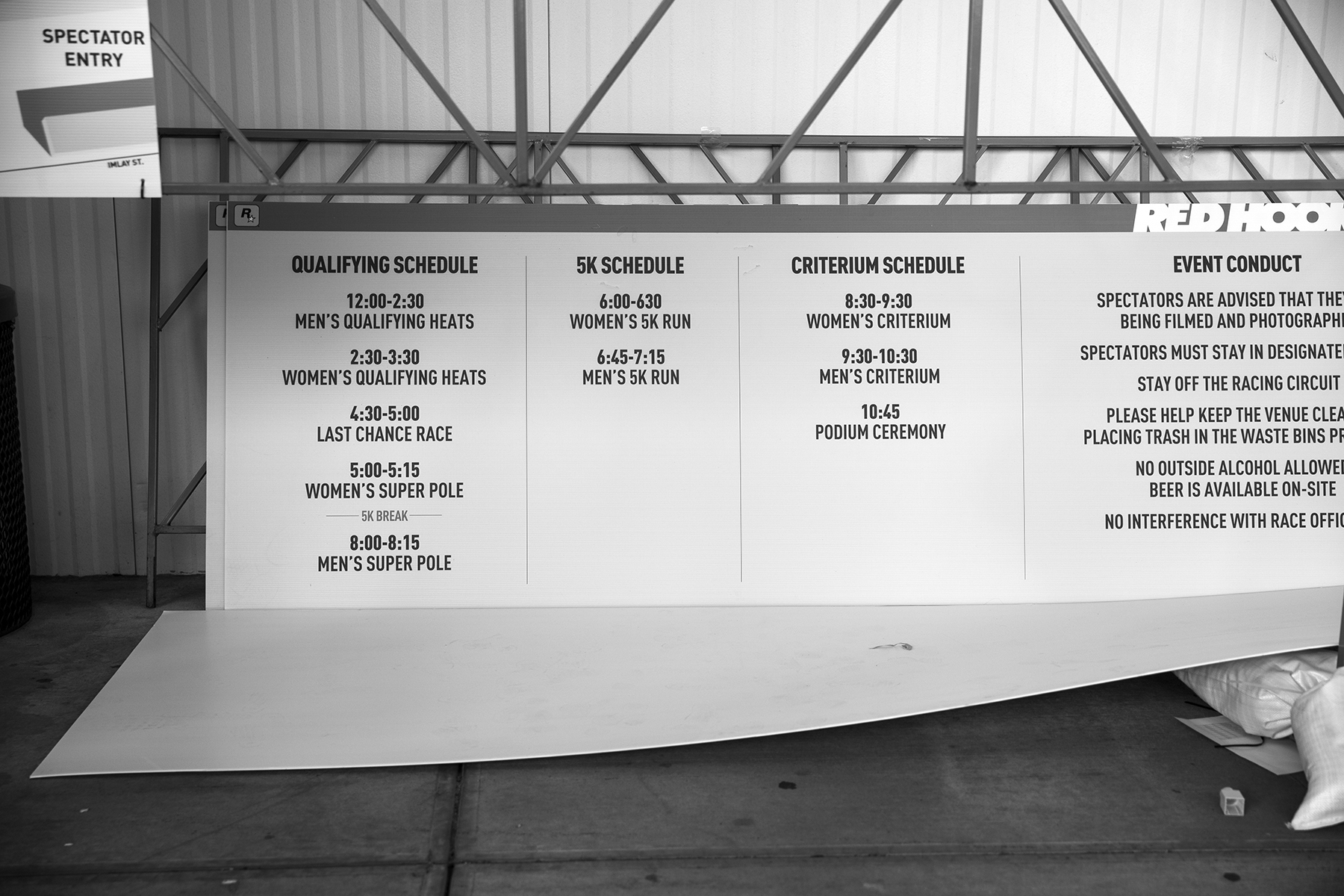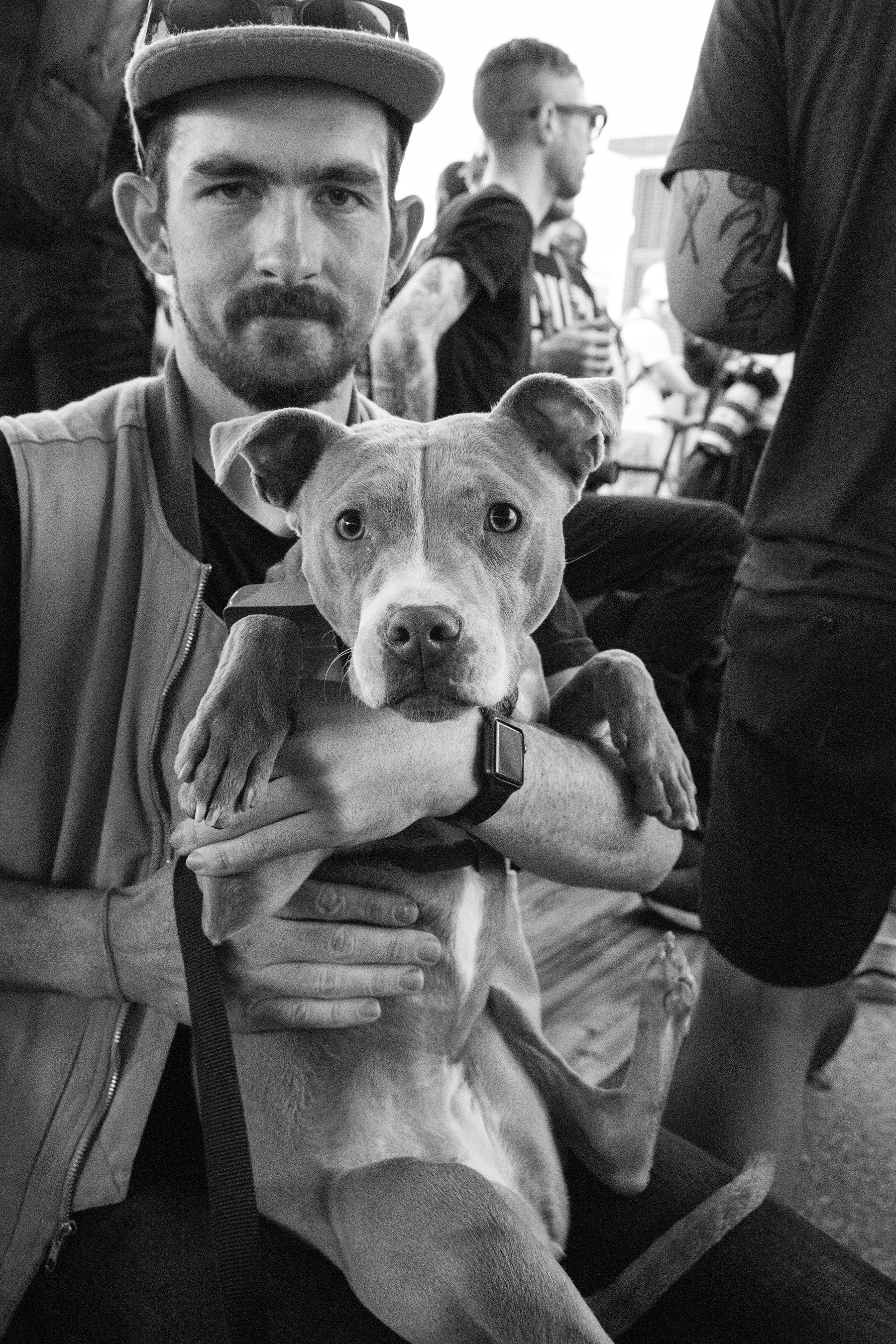 Dylan began at Specialized as an intern, and was quickly handed the task of designing their RHC team identity for 2017. We met Dylan straight out of High School, and it has been a pleasure to watch him grow into his own person.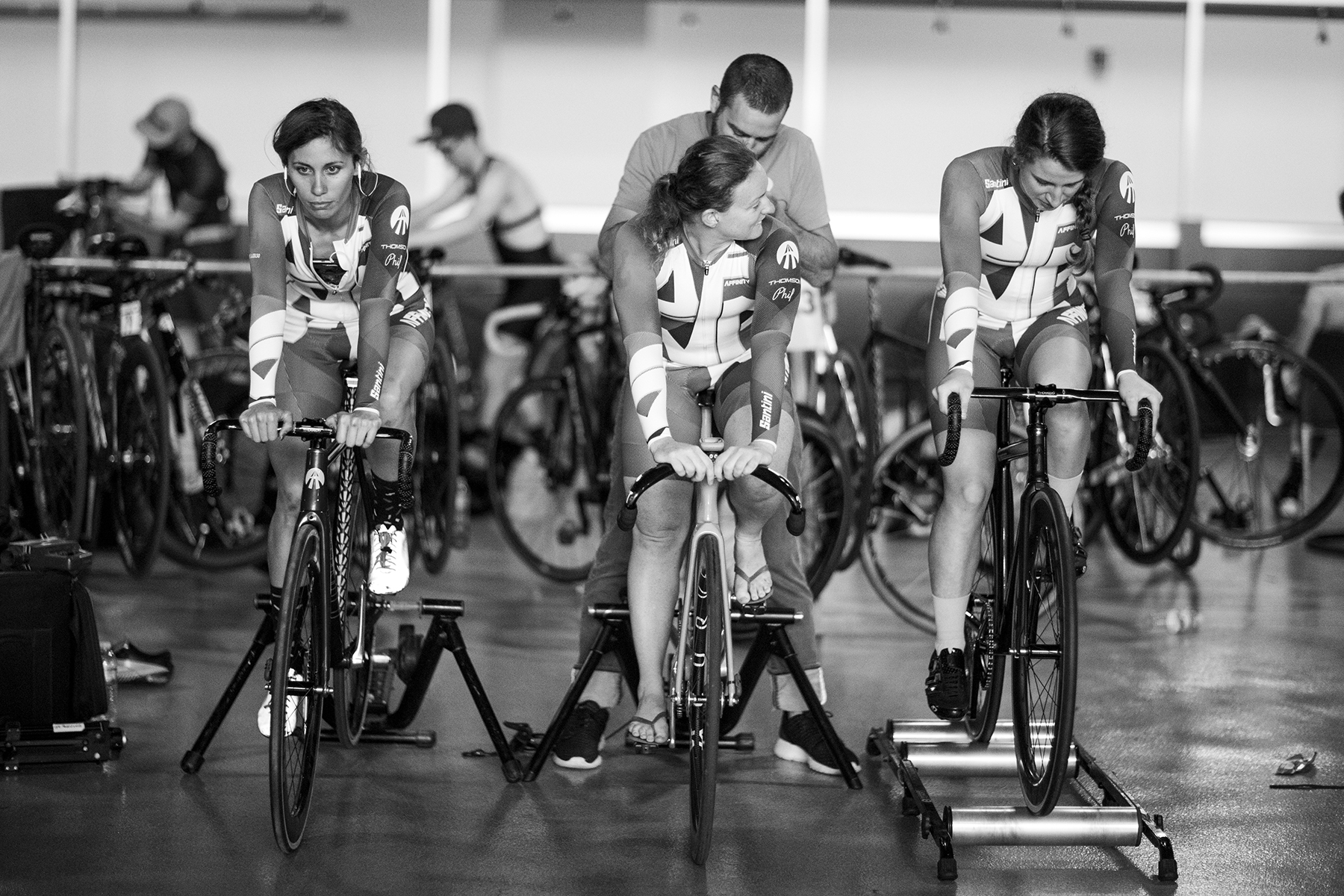 Jason supports his Affinity team members with saftey pins and emotional support.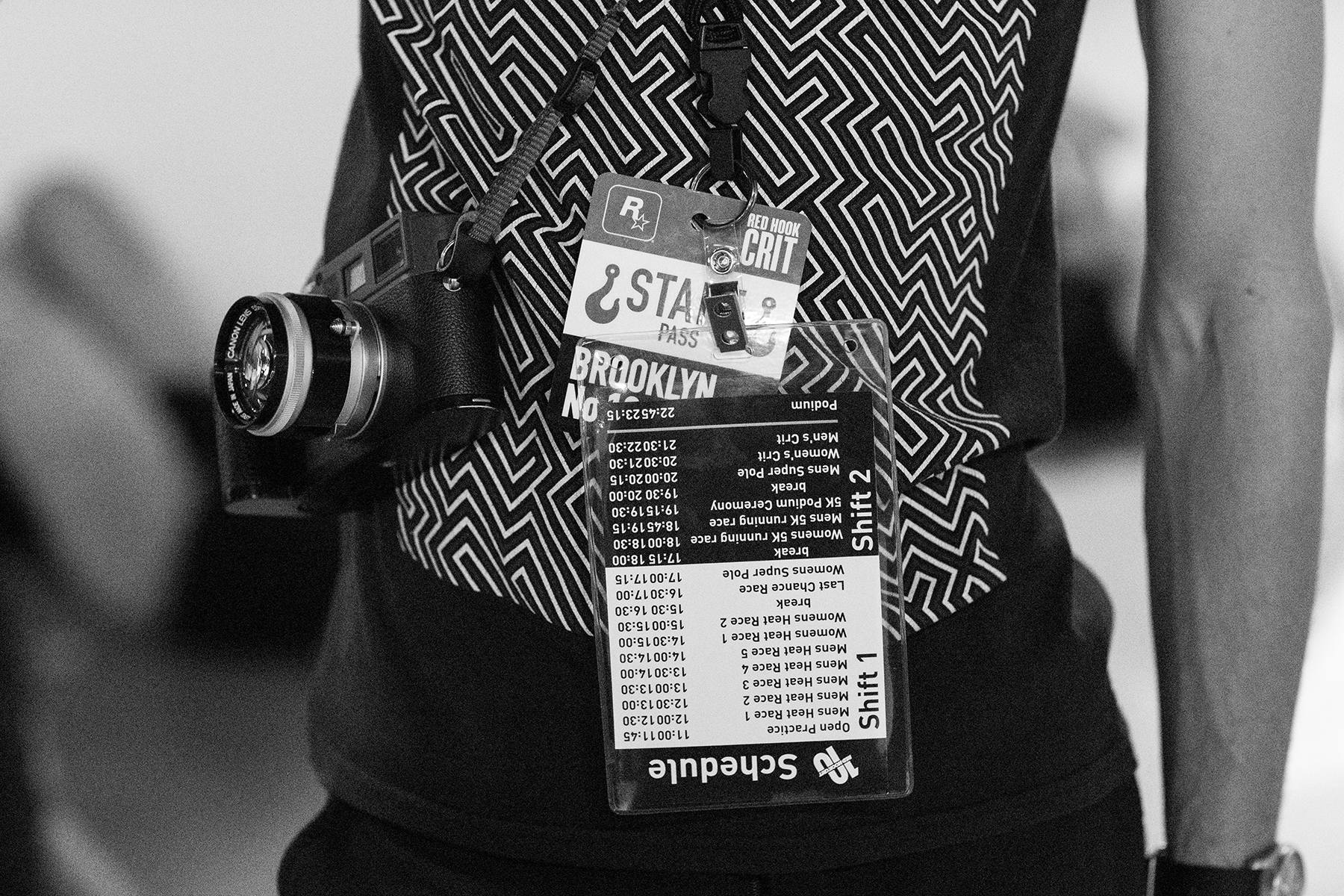 Dan Chabanov has dismanted the men's field at these races in years past. He has been creating some quality recap pieces for RHC with Cycling Tips.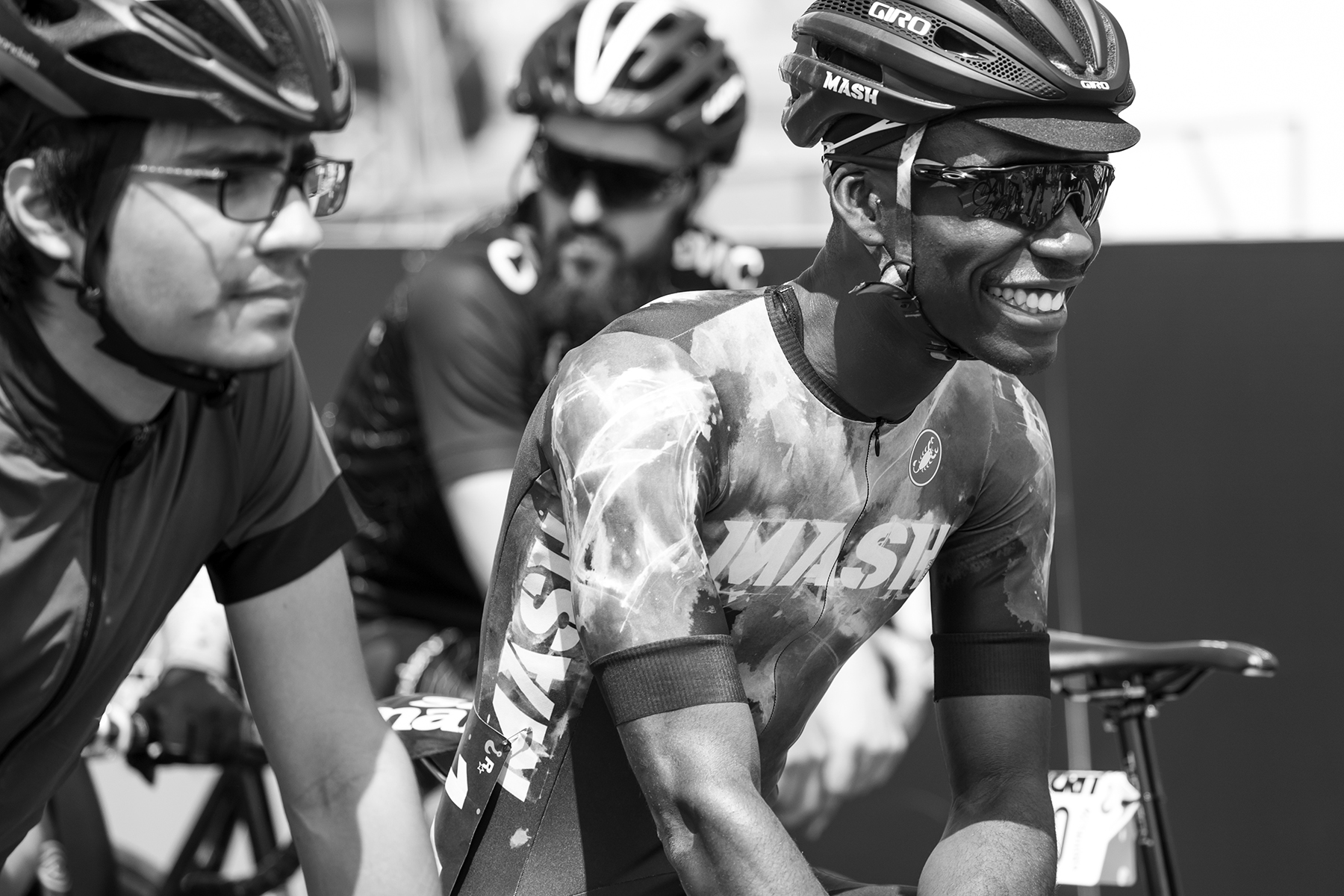 We met Duke through his community efforts around street racing in London. It was rad to see him come out to New York and take a spot in the group 2 qualifier.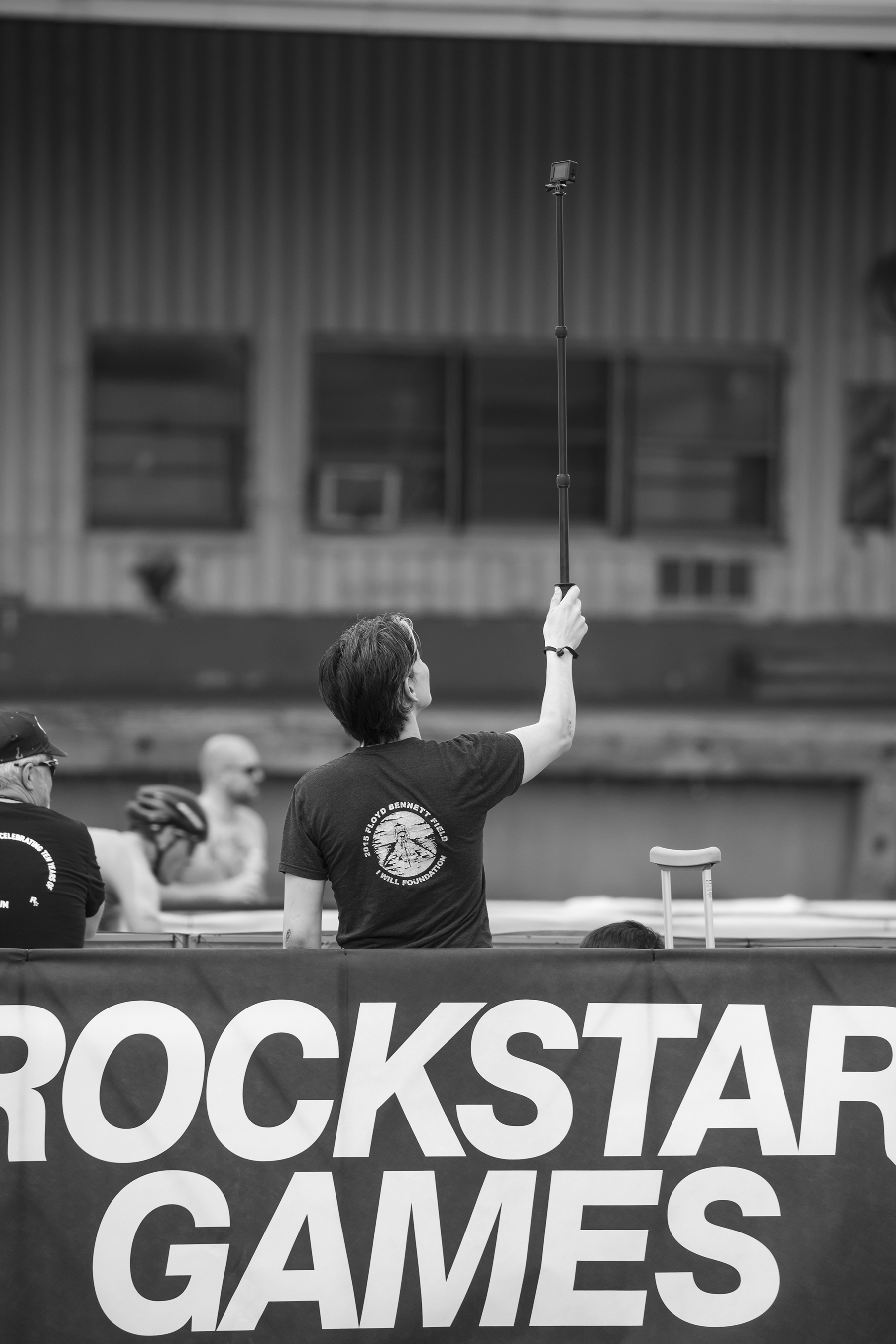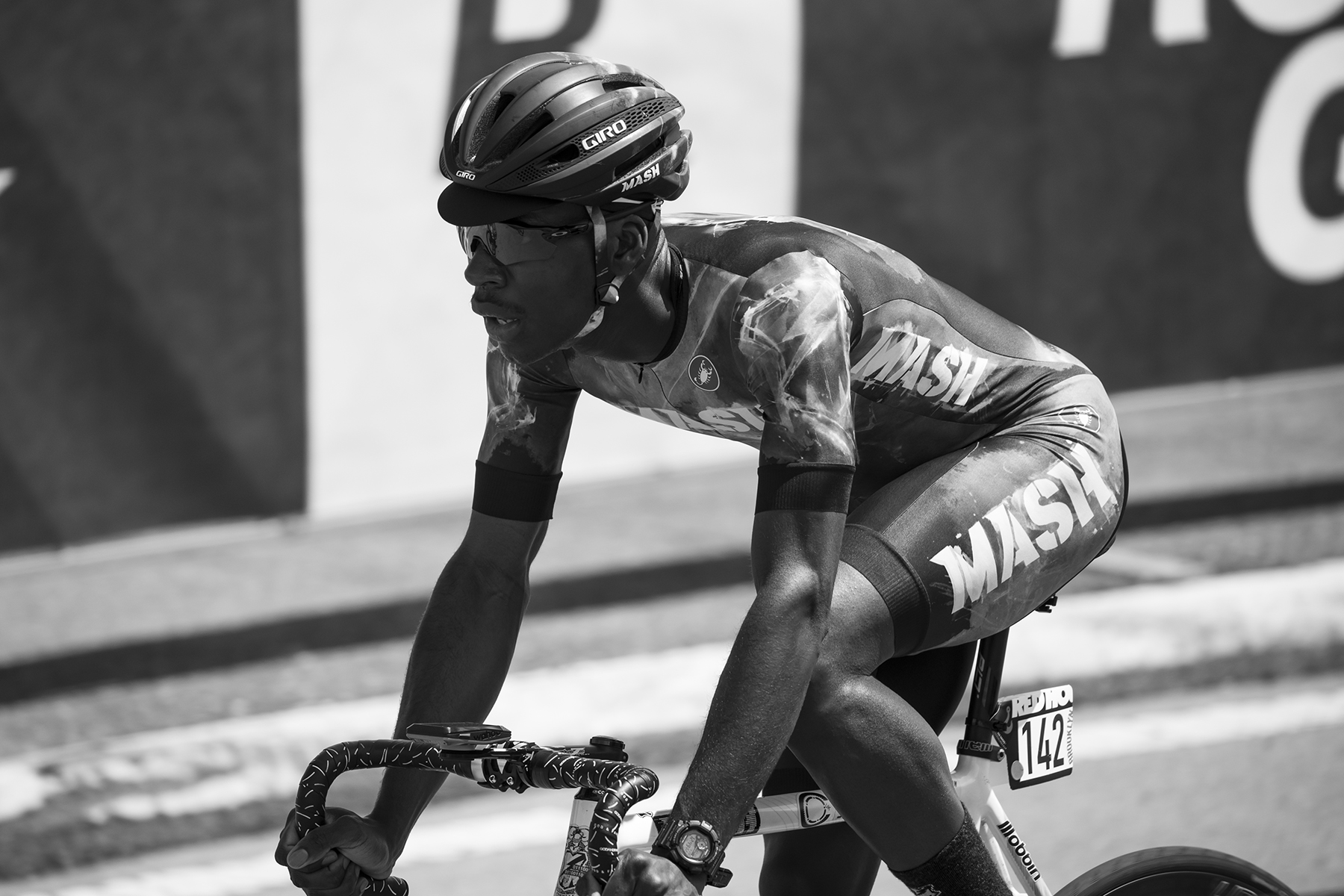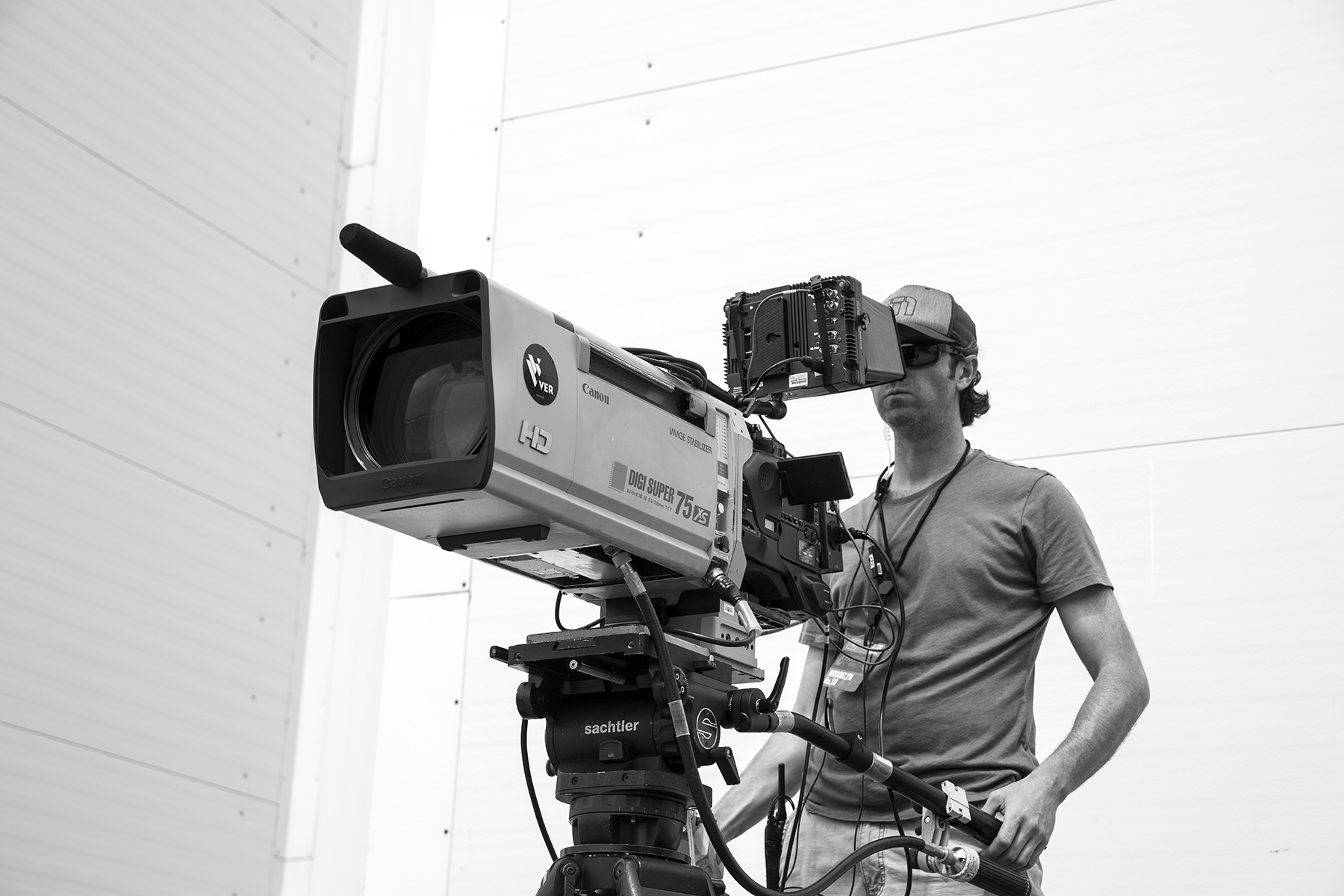 The event is shot from multiple broadcast cameras and sent to screens so spectators can keep up with the race. We hope this feed is pushed live online one day.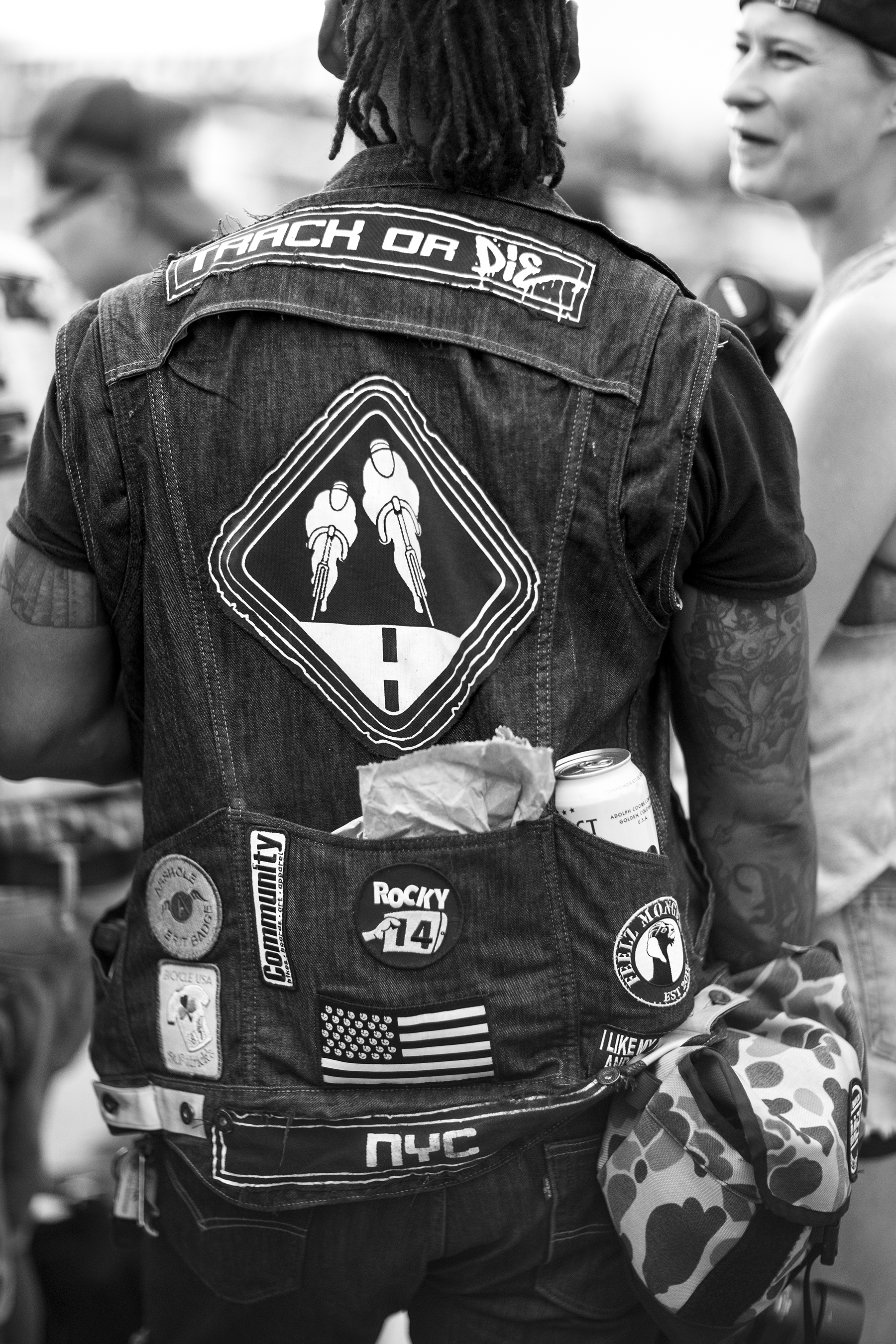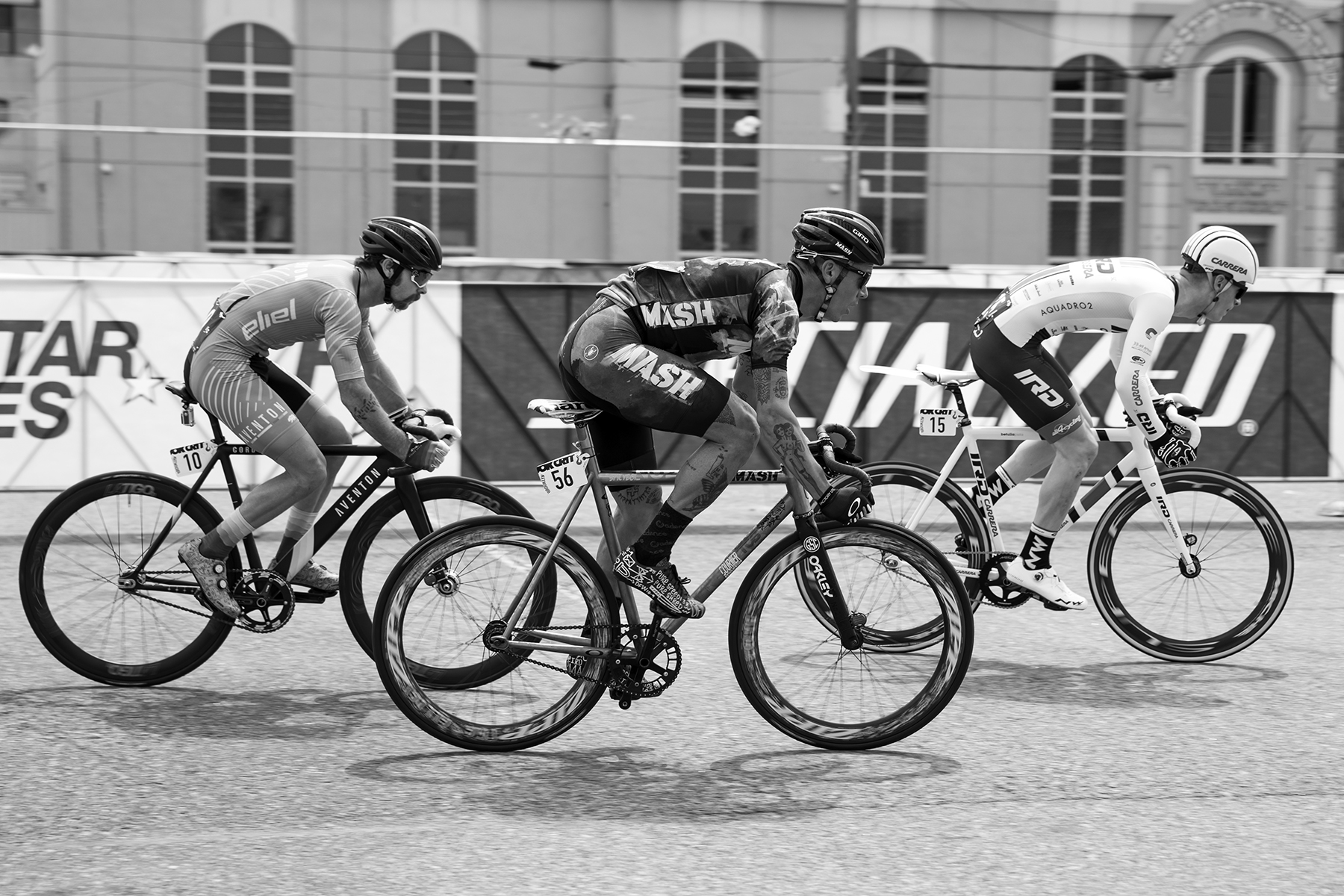 Having come off a top 10 finish at Mission Crit the weekend before, Chas was excited to qualify and race with riders from around the world. The new qualifying format is far safer than years past. These shorter races keep the tempo up for the 20 minutes, which makes it exciting and less confusing.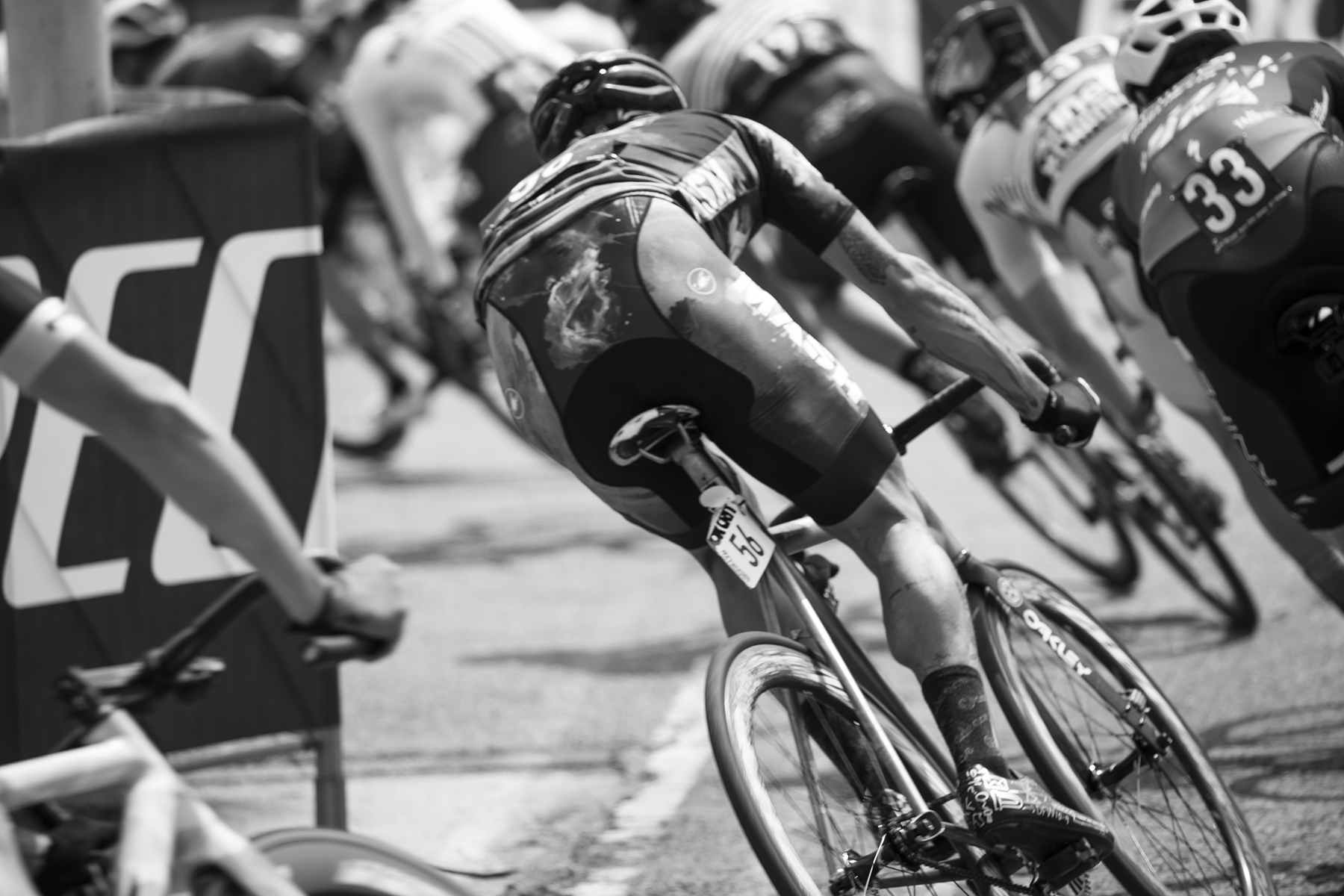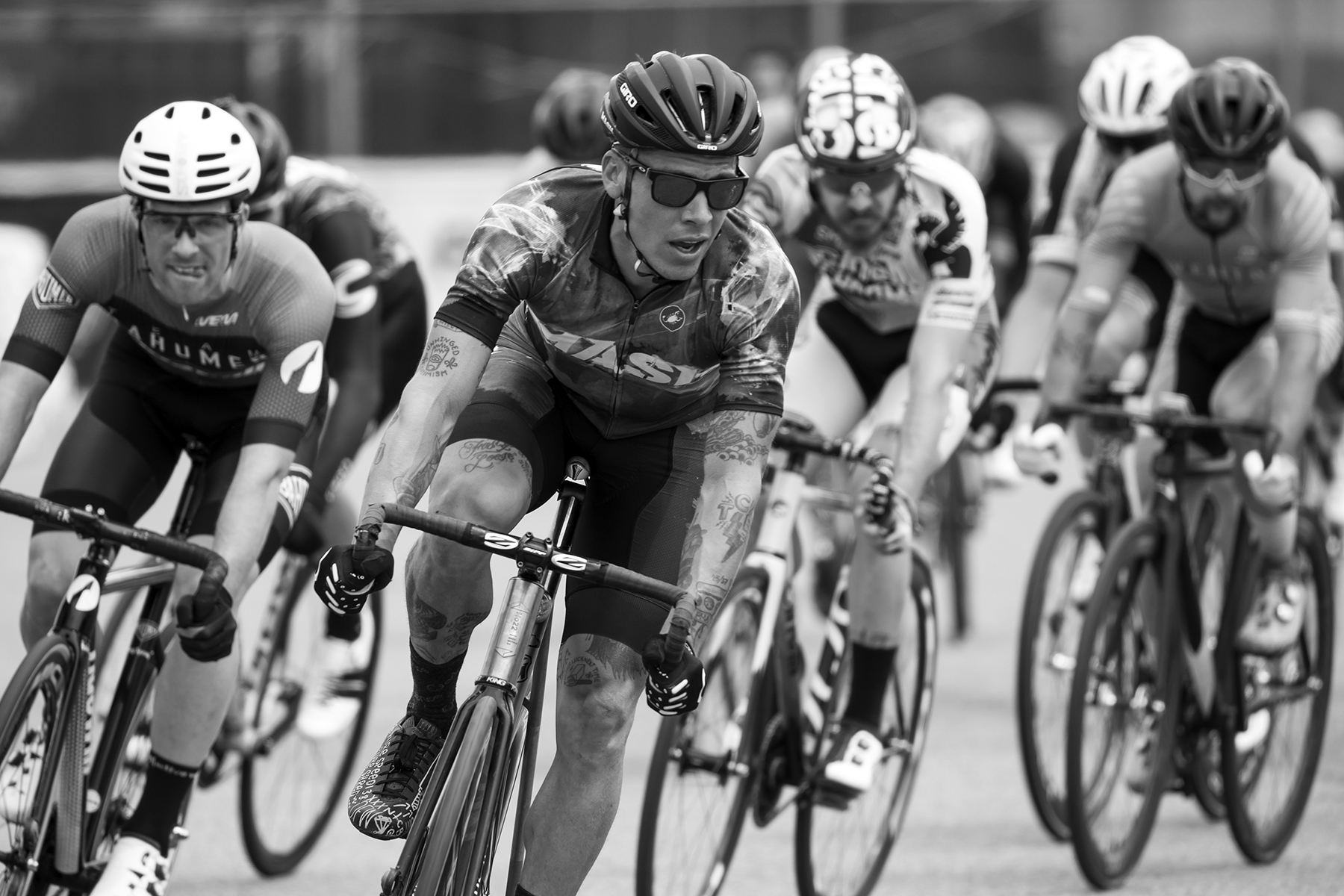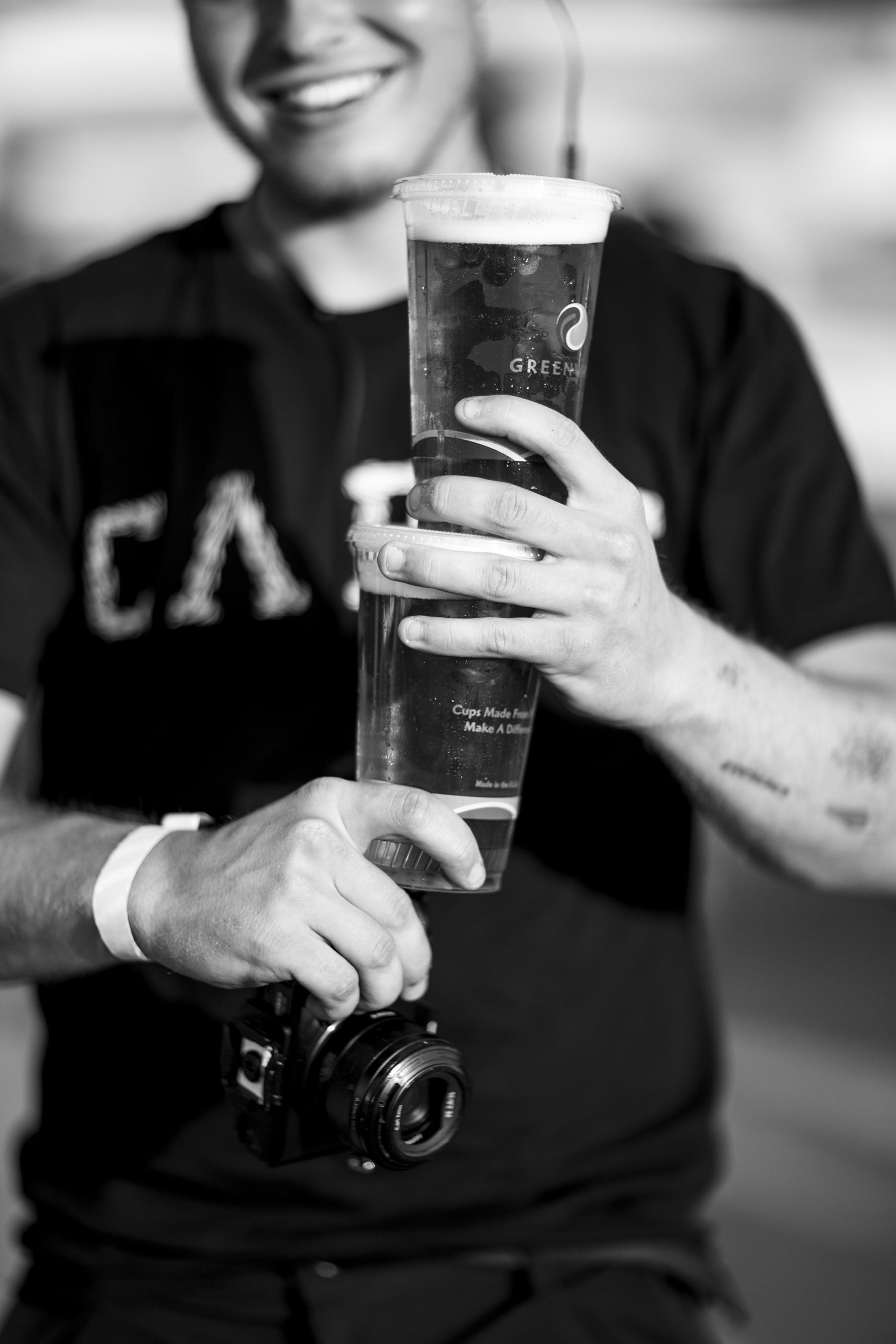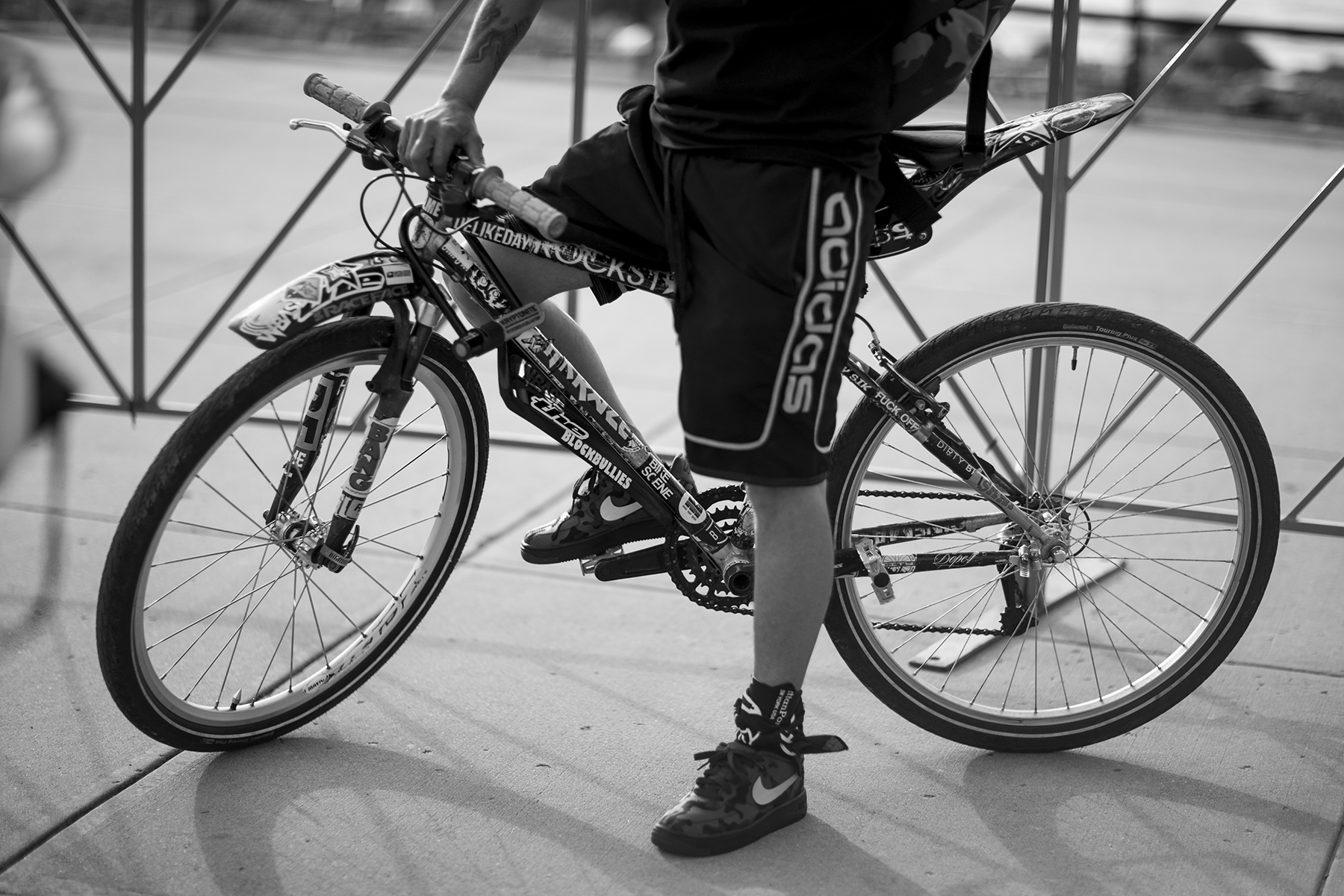 Appreciating each other's bikes is a highlight of these large cycling themed gatherings.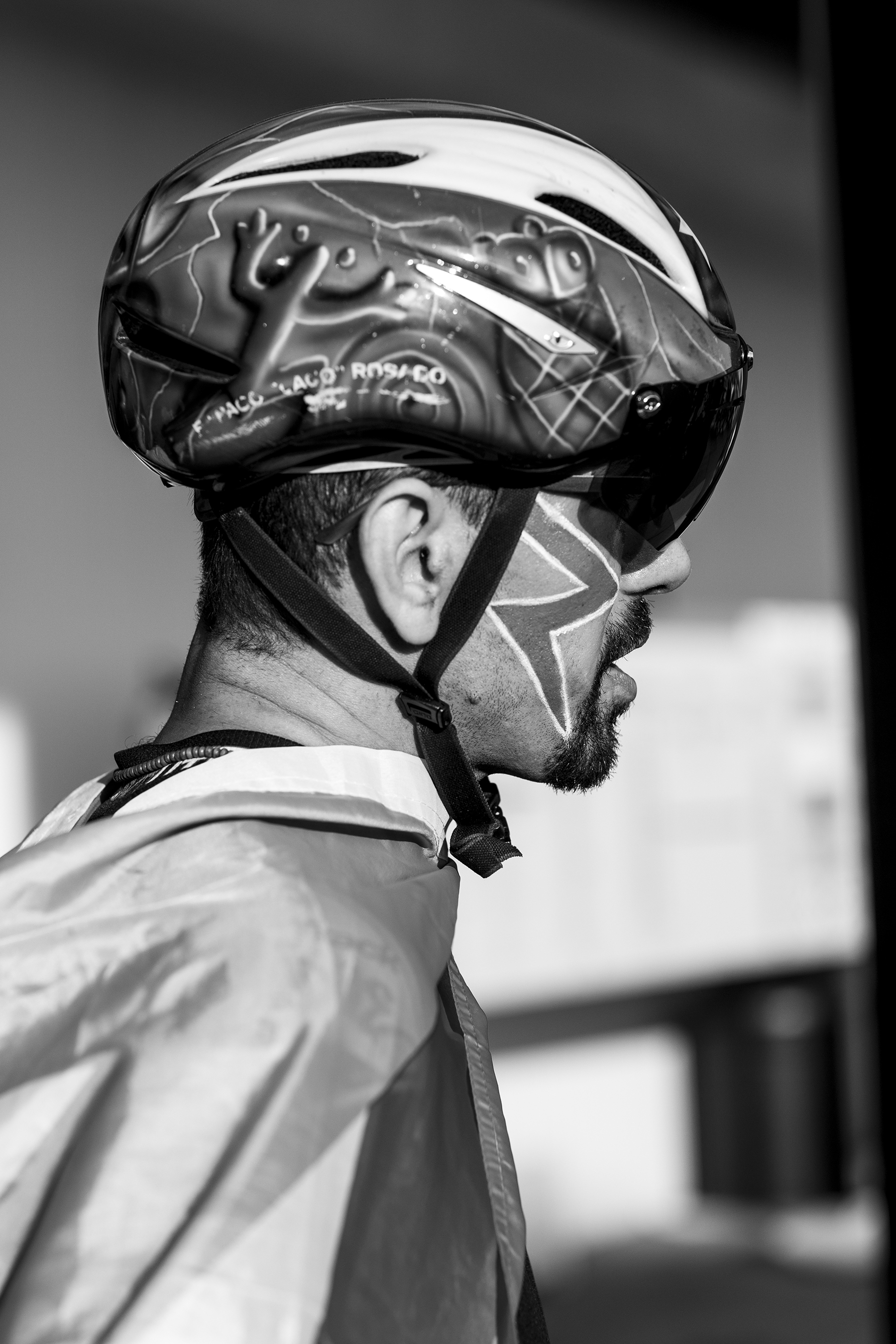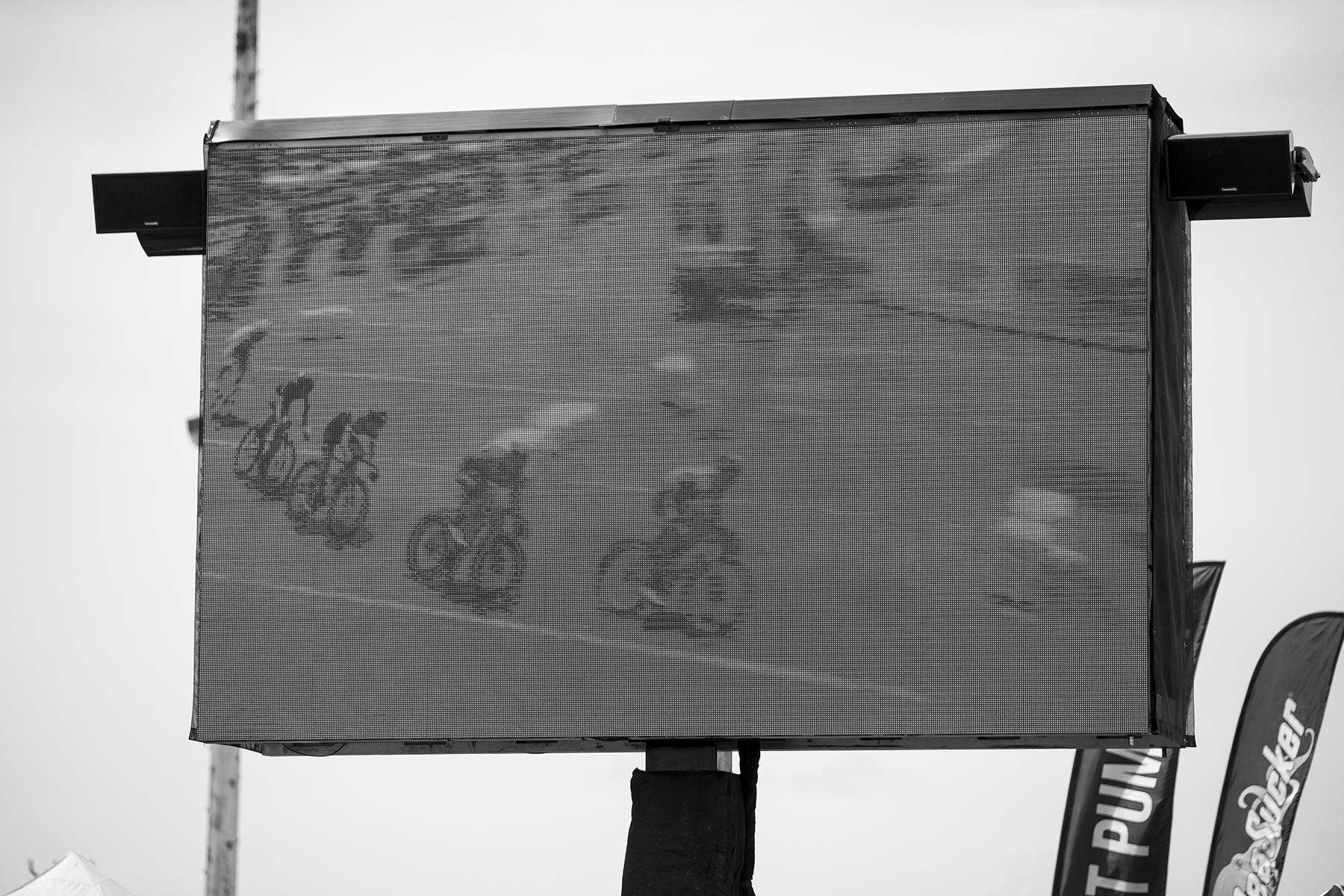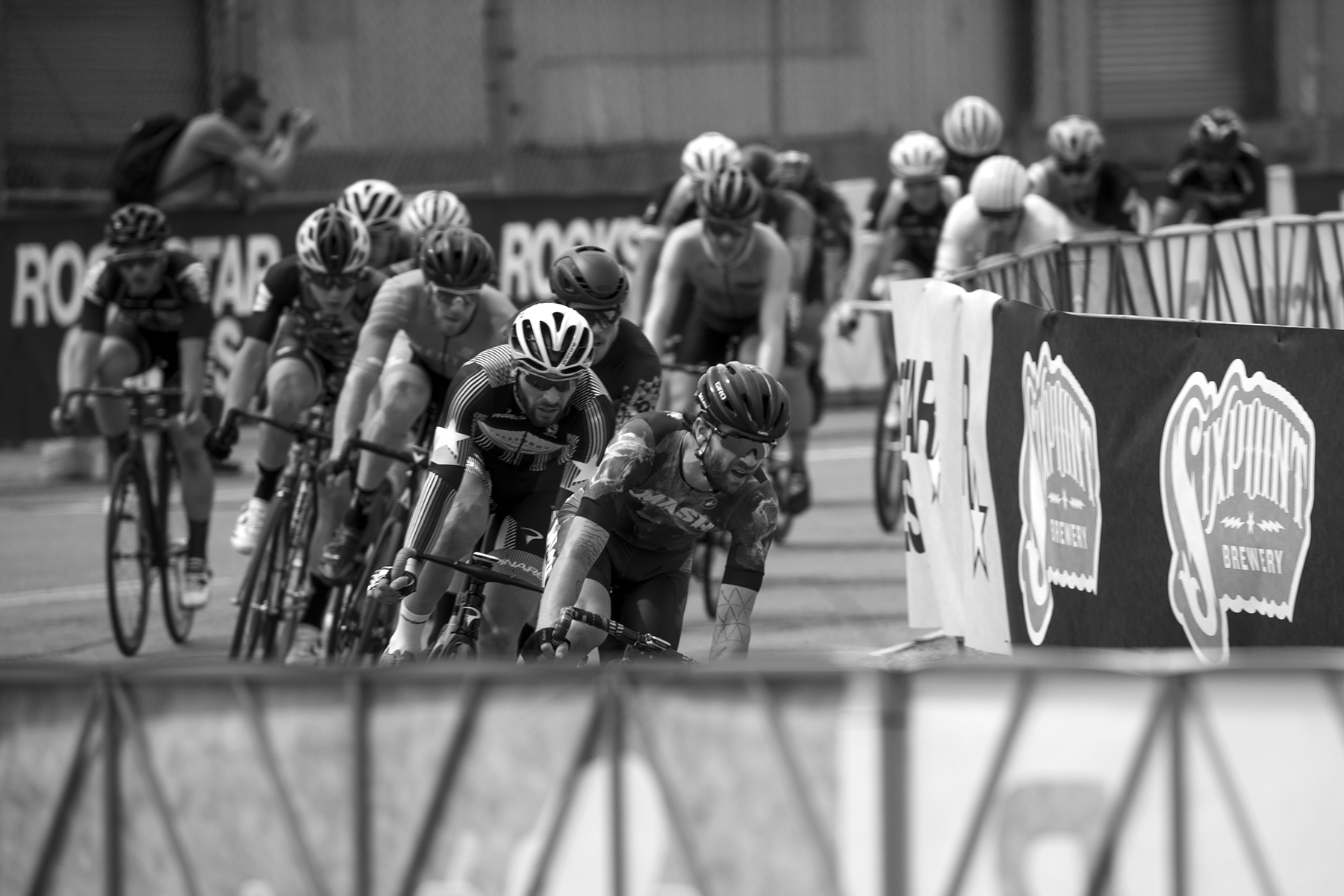 Having had a strong showing at his only RHC race of 2016, Evan was looking forward to the 2017 Brooklyn stop. This is his seventh year racing this series on these brakeless race bikes, and he has a strong grasp on the psychology of racing in close quarters at night.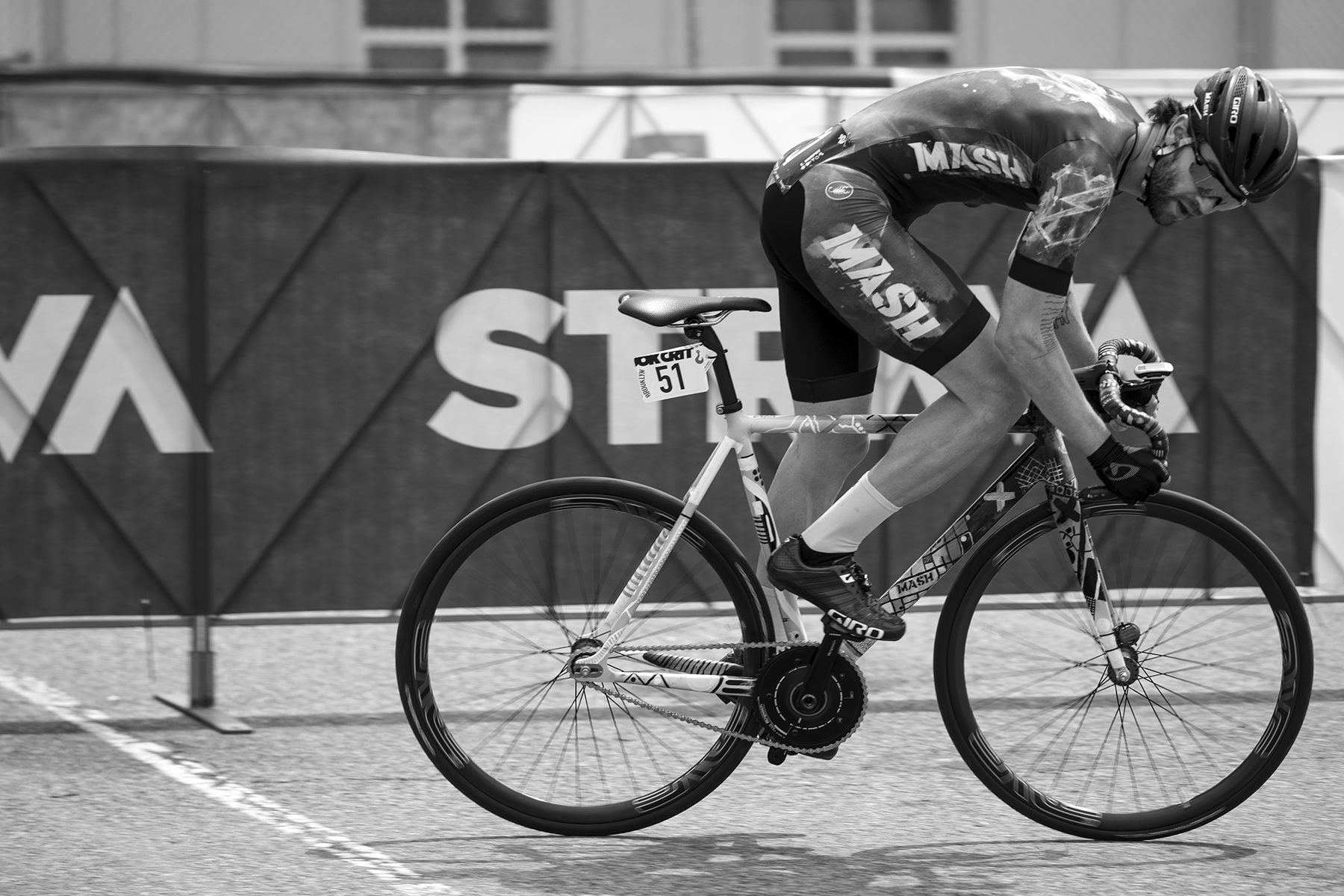 After painting some bikes for friends, it was fun to see Evan make one for himself. Check the full details and specs HERE.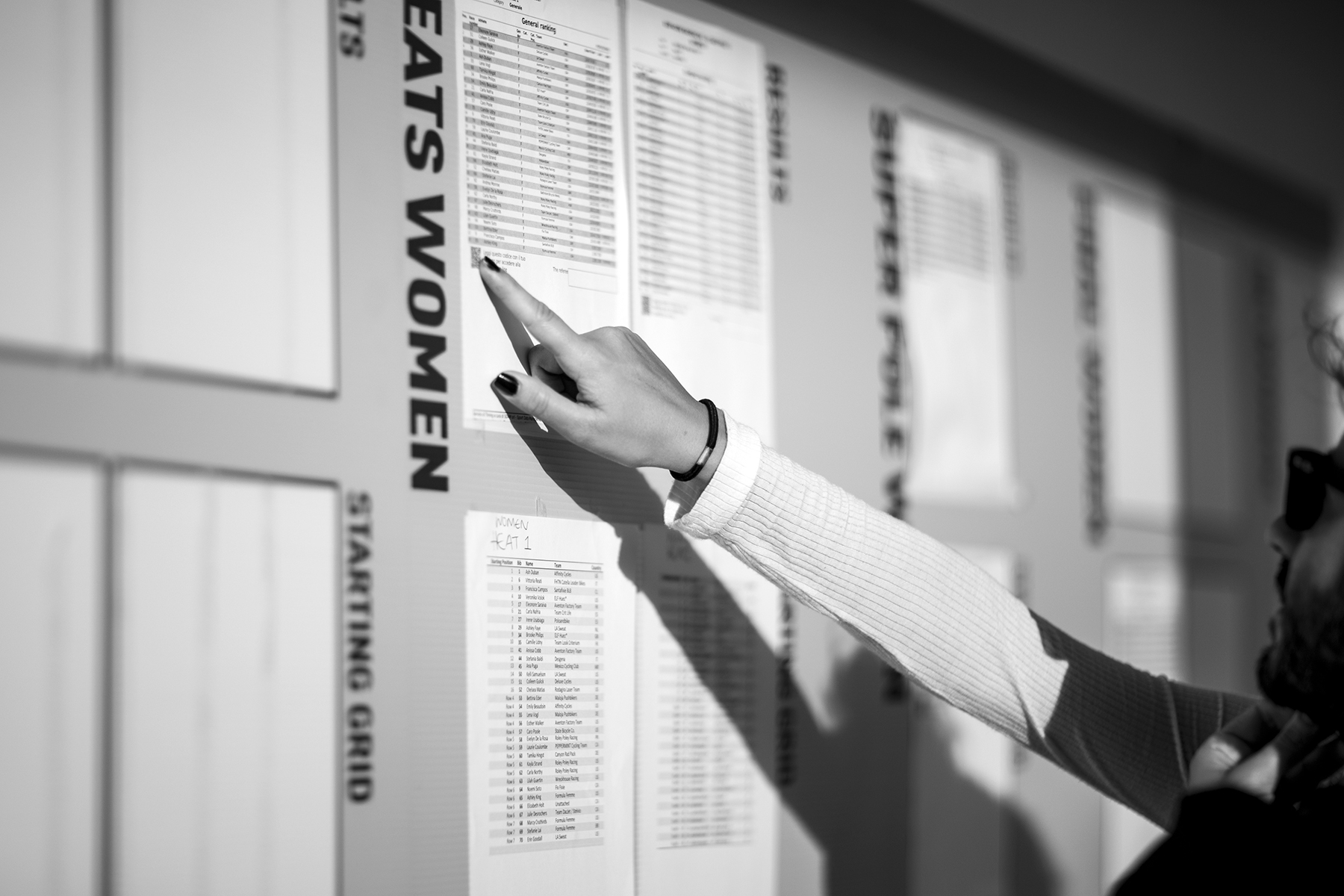 Race updates are printed and posted for review by participants. 
Our friend, Kosuke Masuda, created art by hand for the team skin suits and helmets while  Al Nelson also helped with the design for the 2017 race season.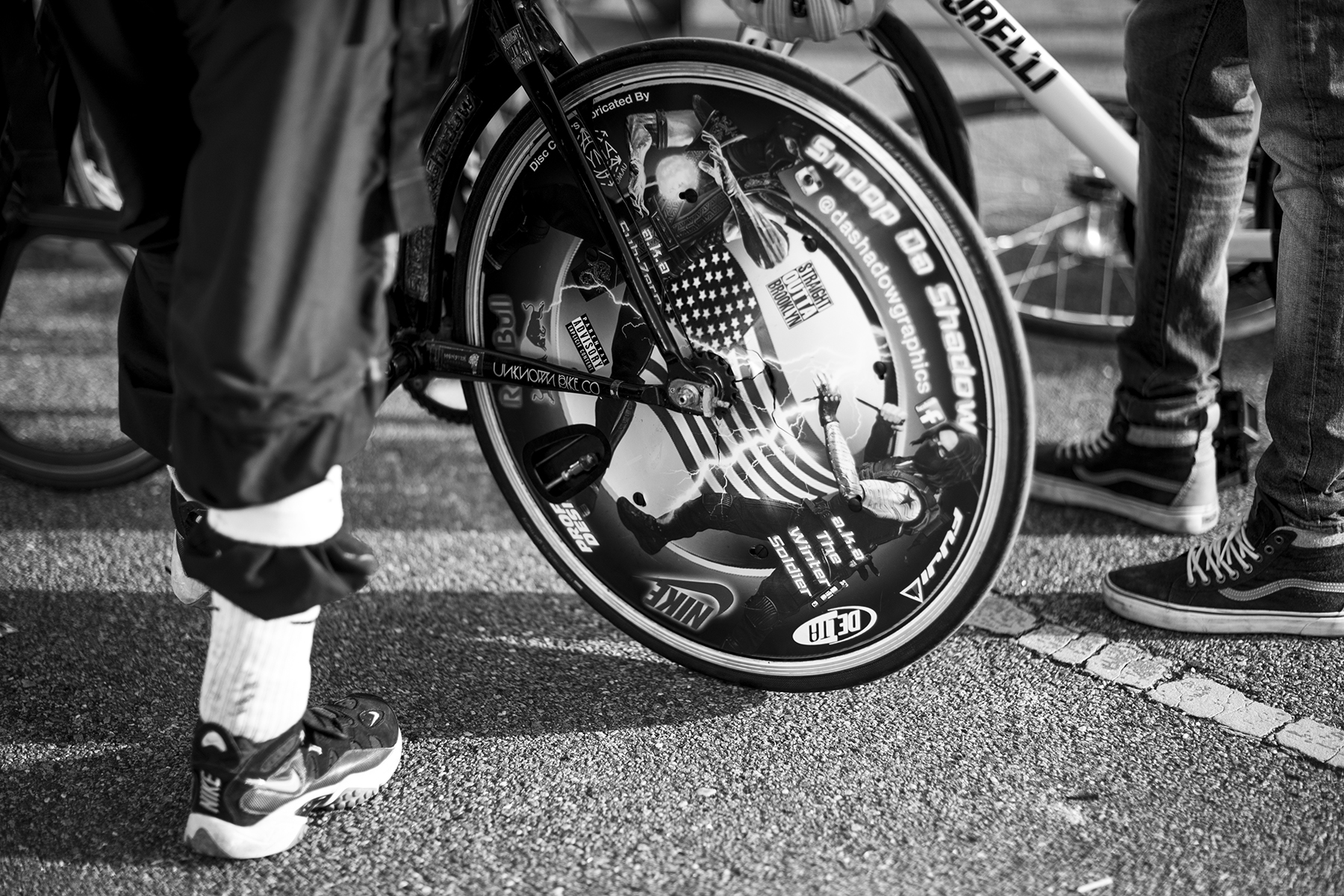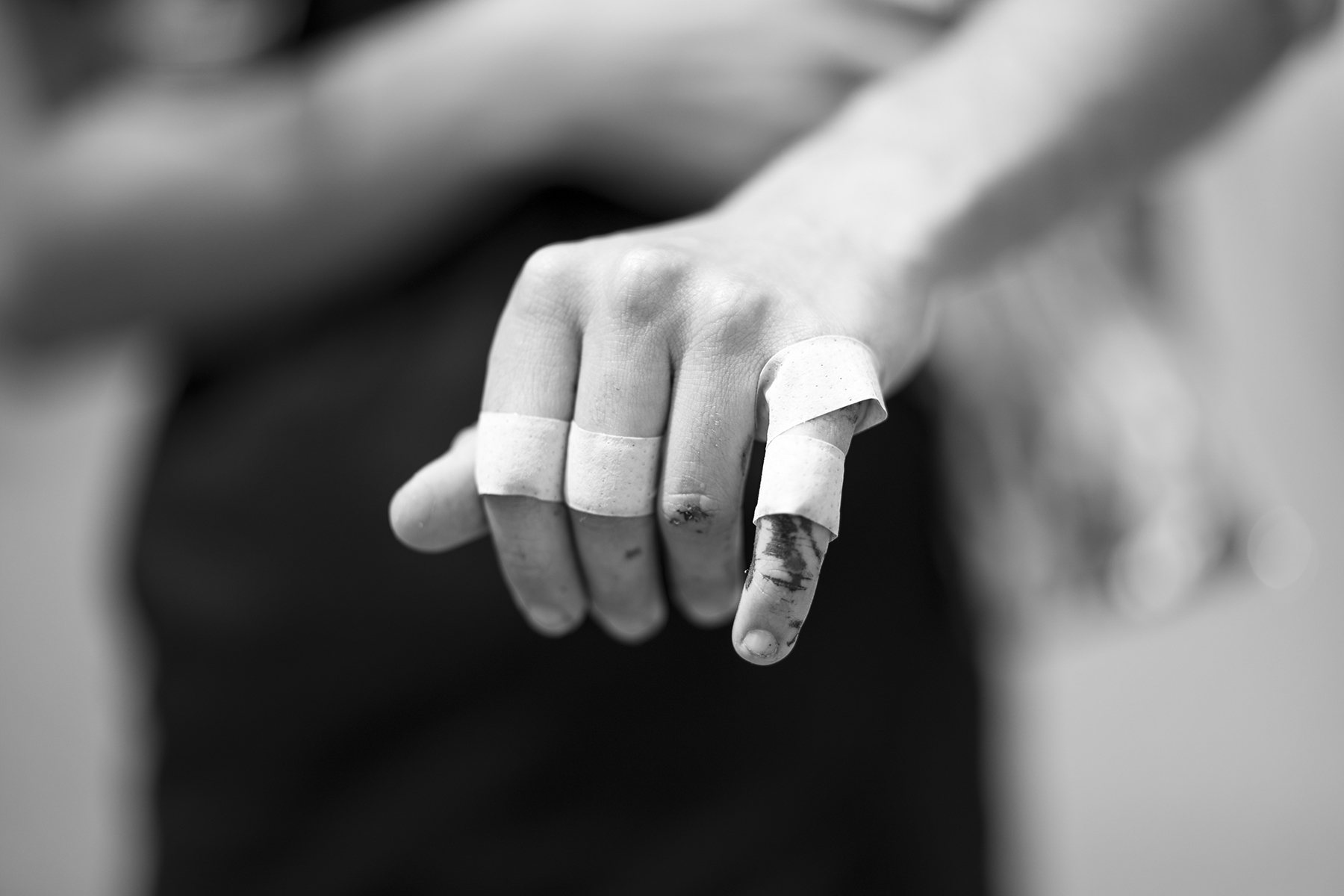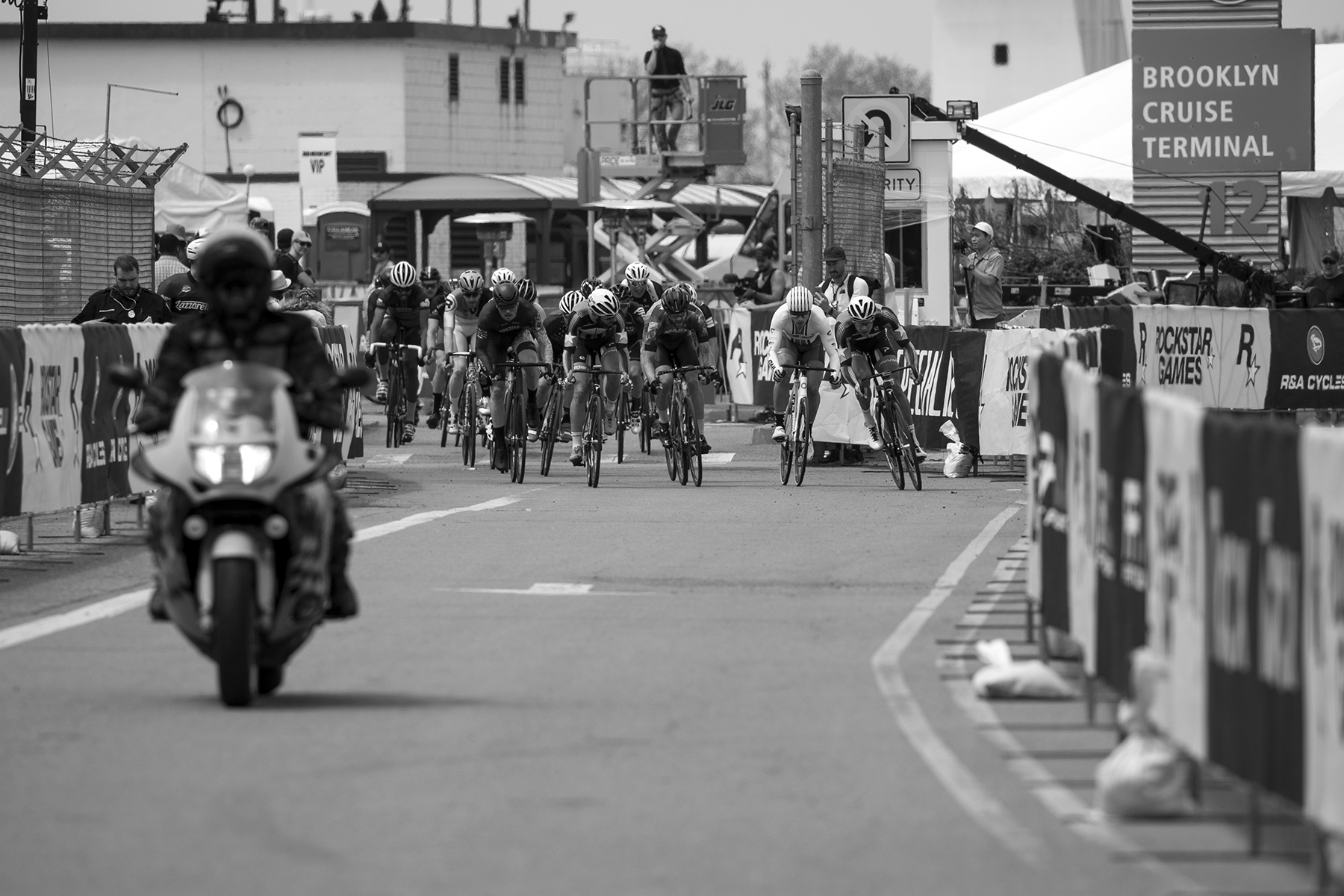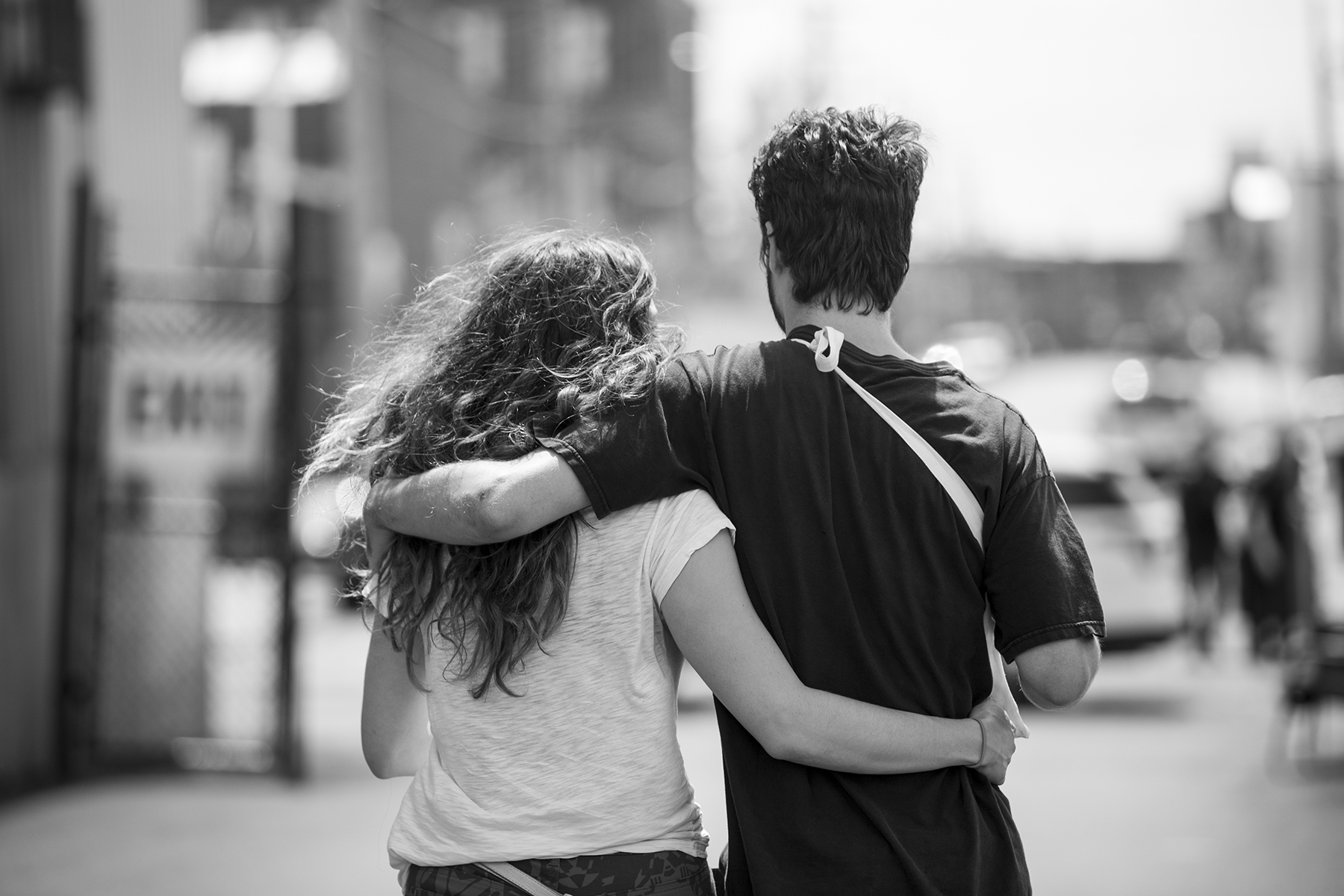 Racers who qualified for the main events had time to go rest and come back for some night racing.
There is no shortage of media at these events. In the past, there was push back from road racing teams not wanting their team members to race at these events in fear of getting hurt, but with high level of press that comes from these races, the road teams flipped and now want their racers out there in the mix.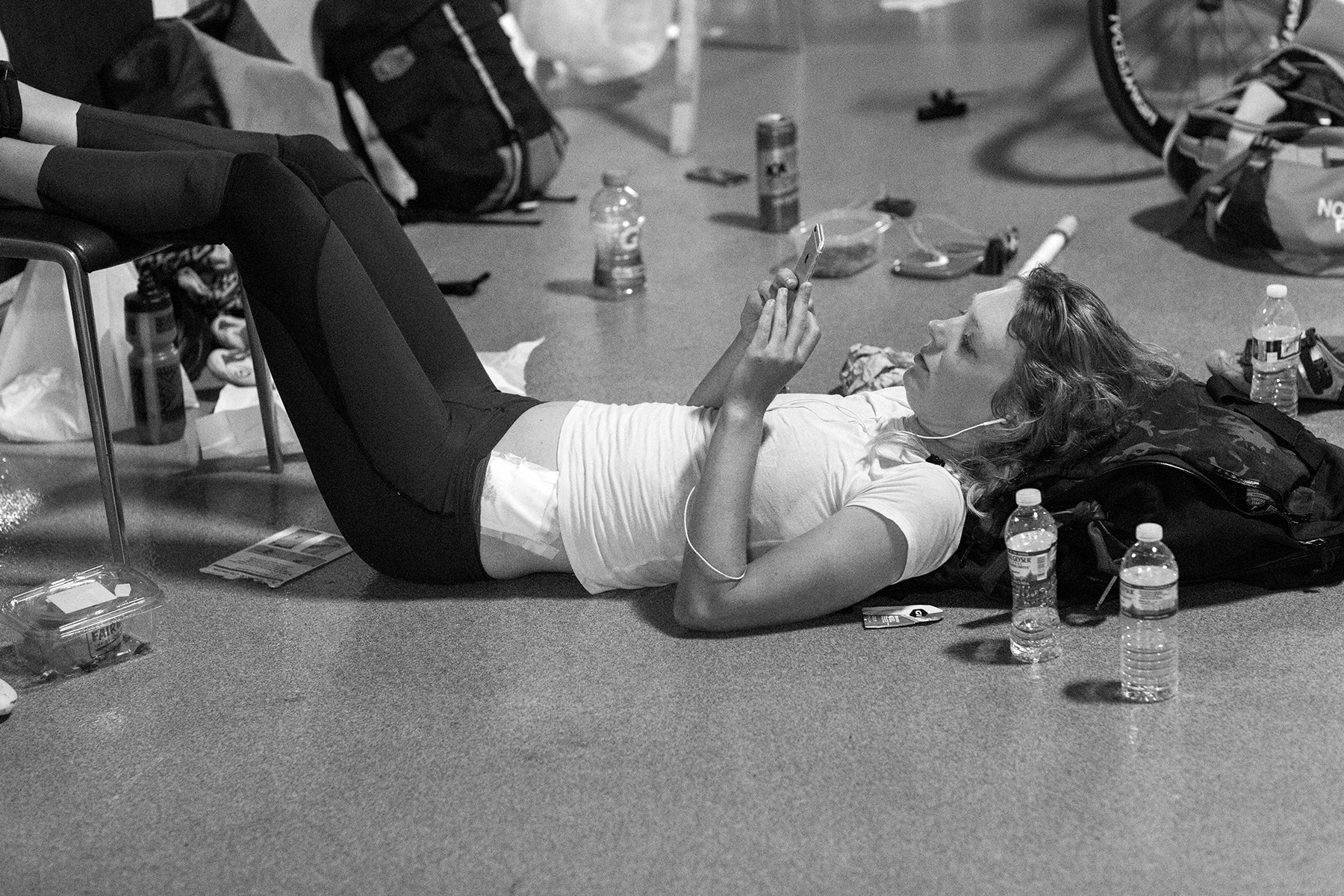 Crashing is part of these races. It is a rarity to see a crash at a road criterium, and it freaks everyone out. It is not uncommon to have a dozen crashes with some major injuries at RHC.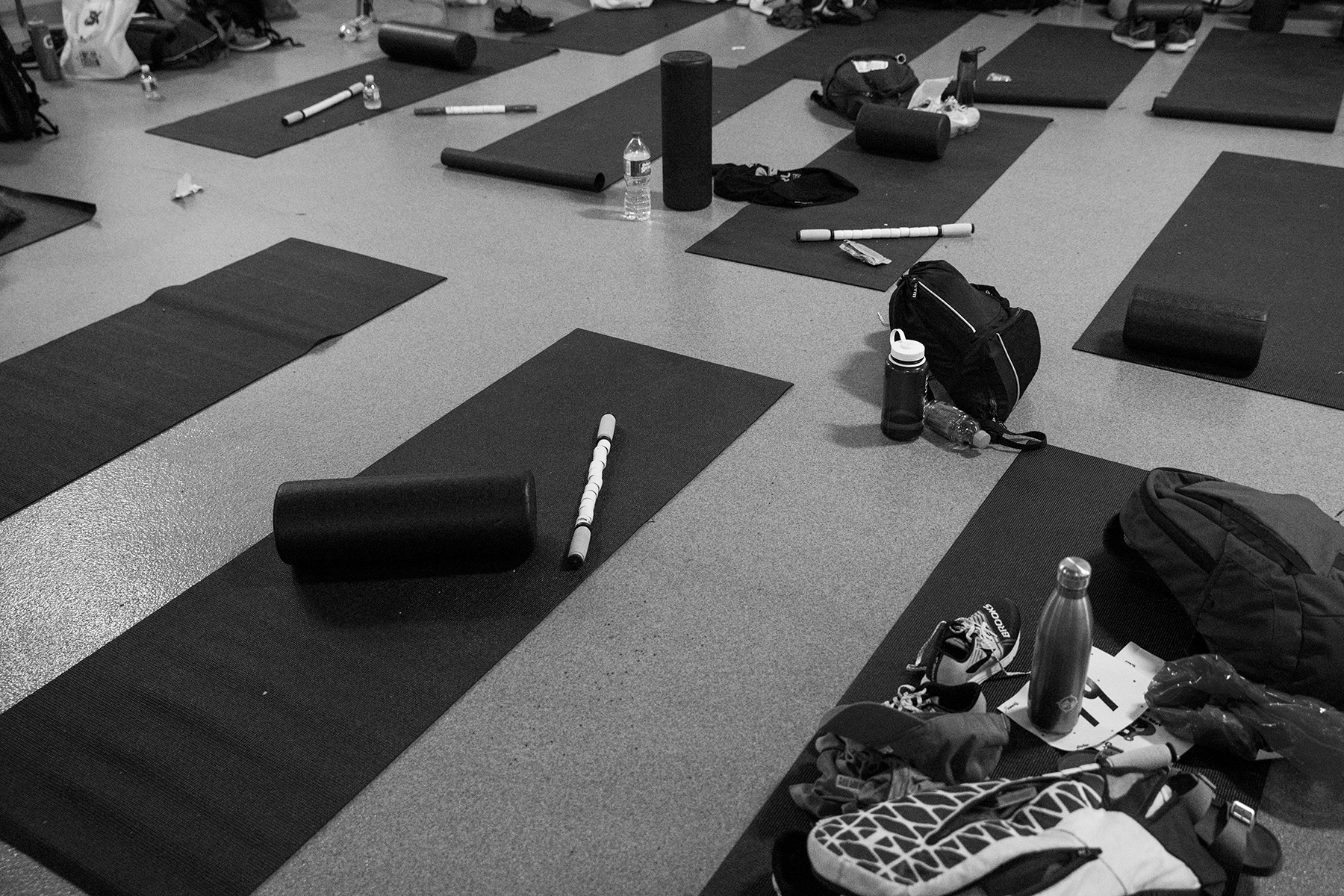 The racer staging area in the cruise terminal is set up with care. Both cyclists and runners have access to equipment that could be cumbersome to fly with.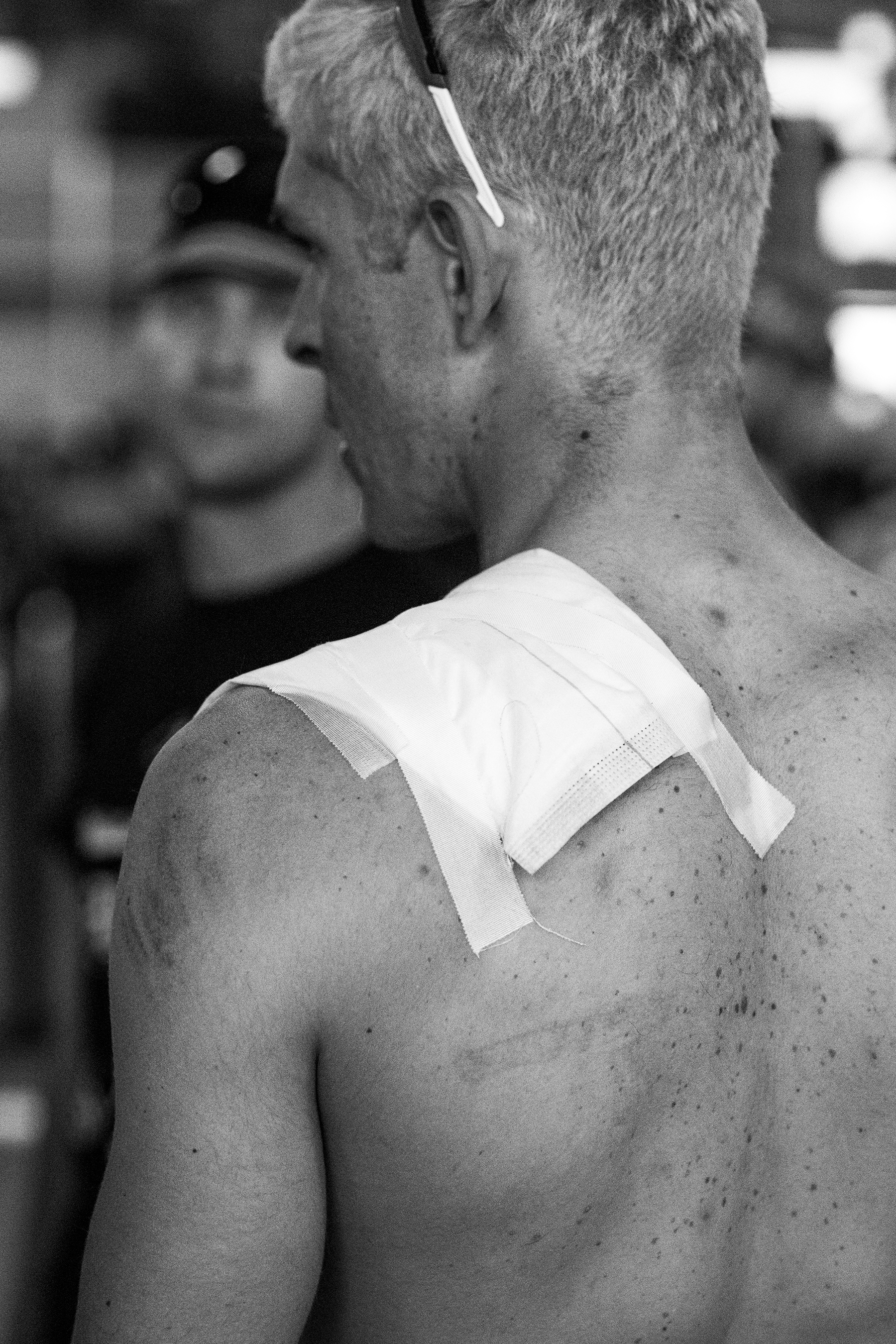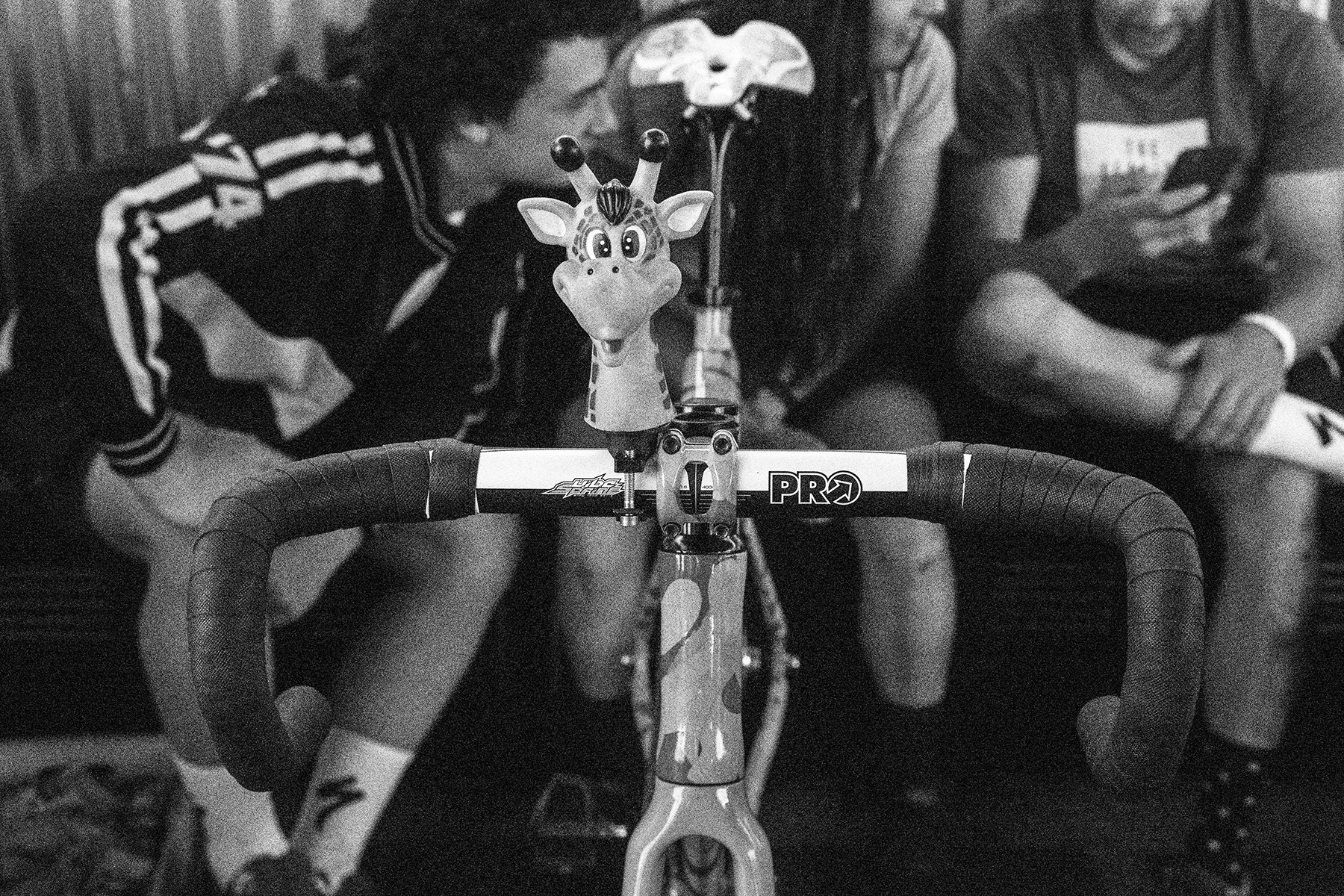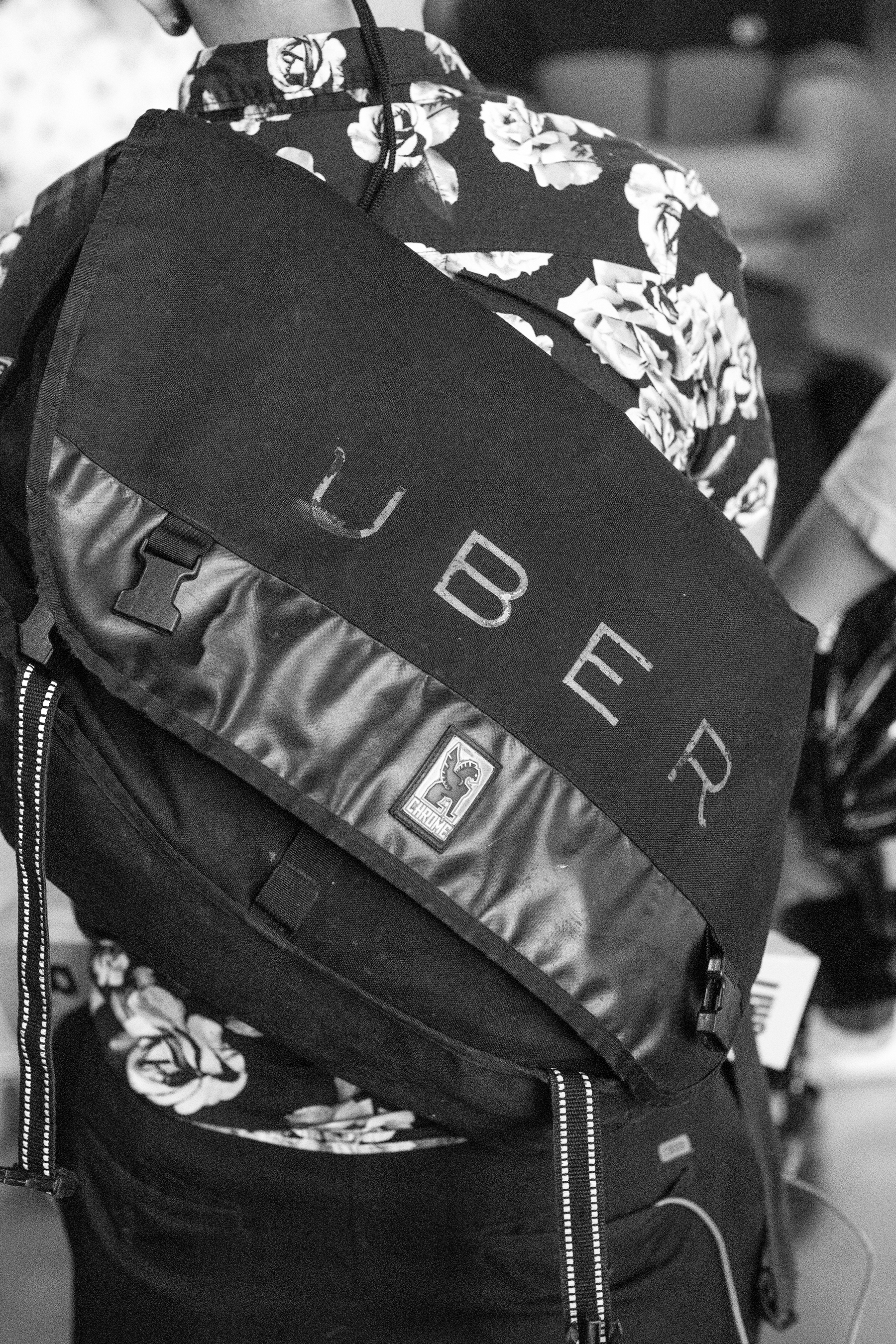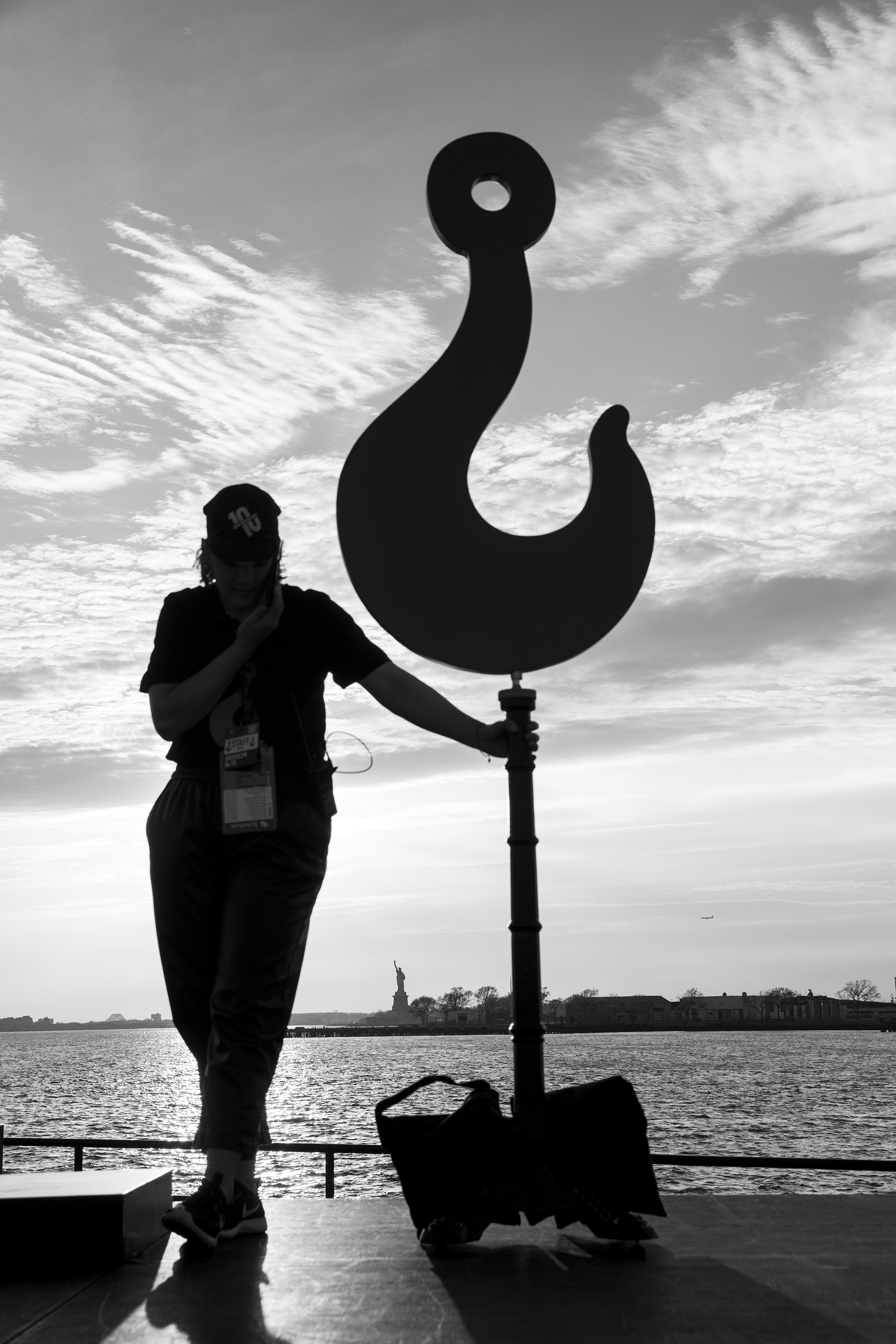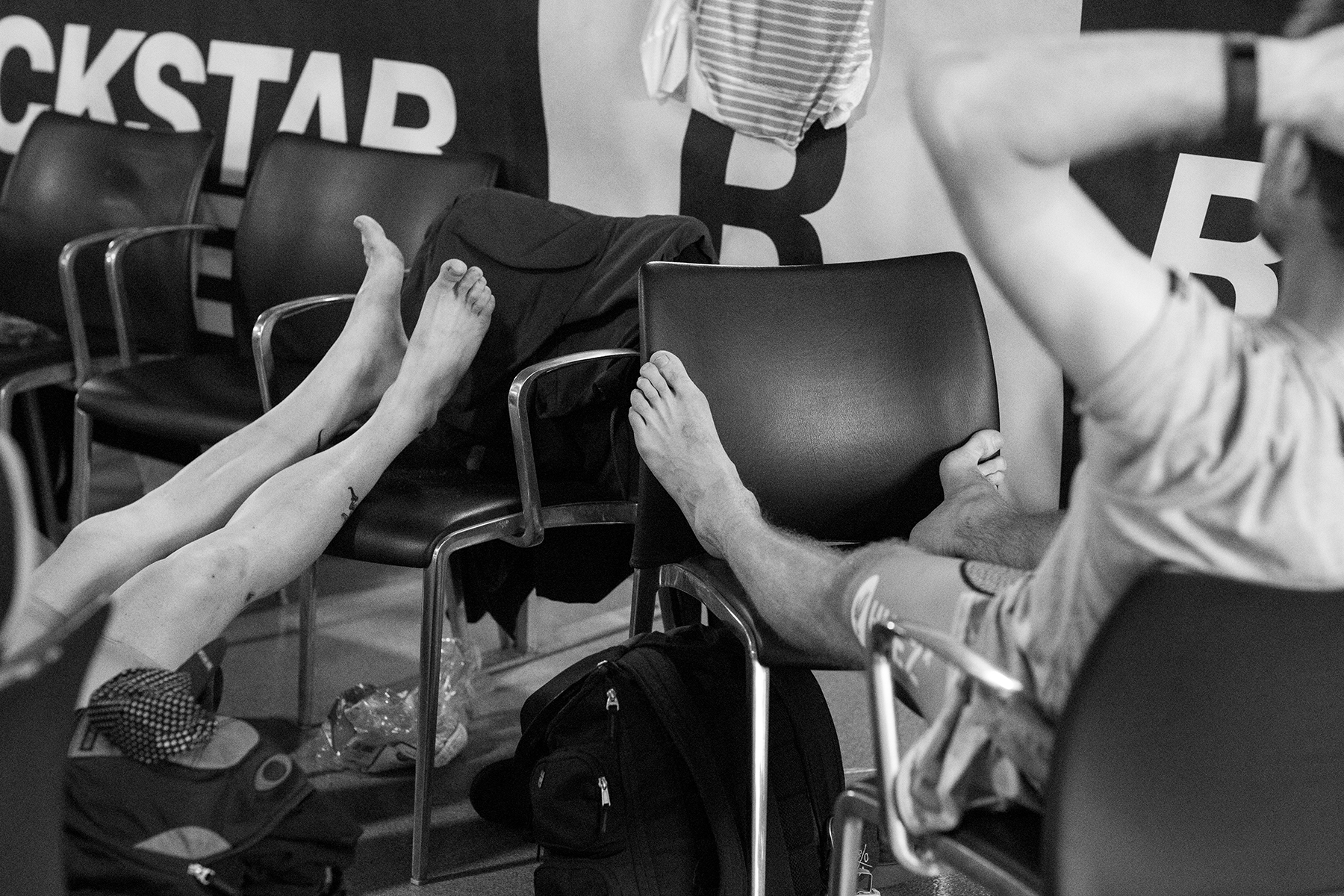 Legs up between qualifying and racing.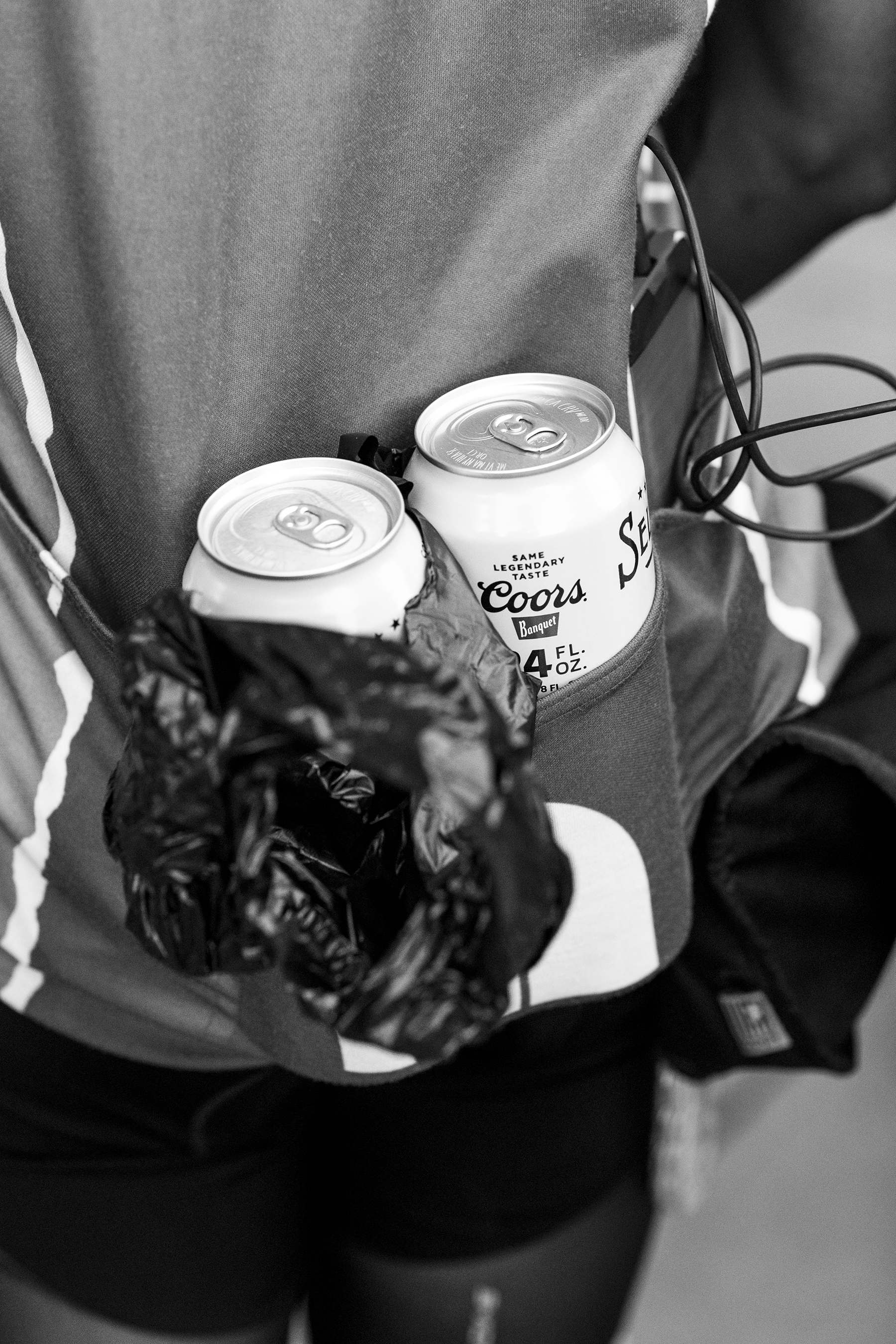 If you did not make the cut, you lined the course to scream for friends who became the night's entertainment.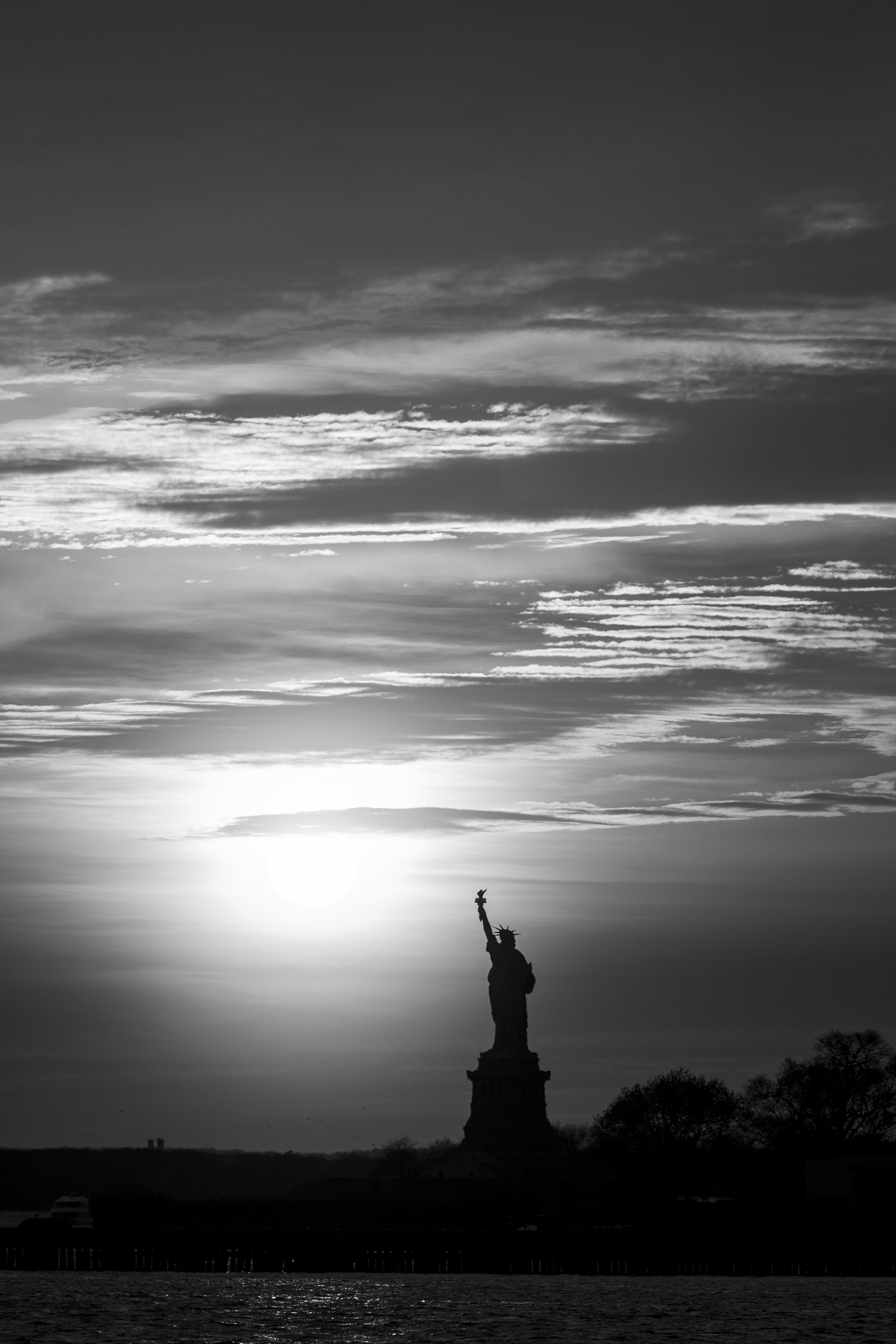 The Cruise terminal sits on the water, looking out at Manhattan, and this gift from France.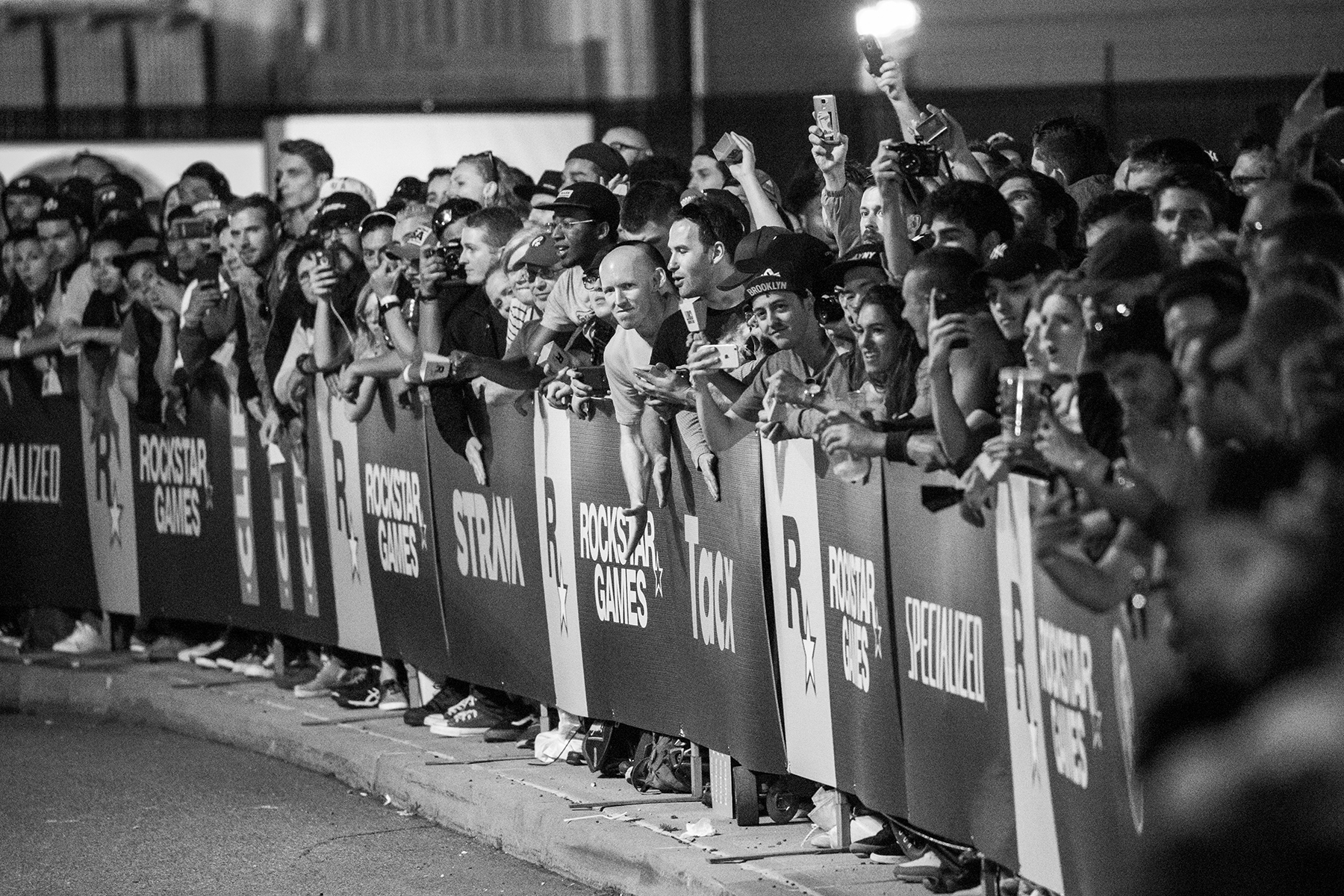 Barriers are set up on the outside of the course. The plastic sponsor advertising becomes a drum during the race and creates a rolling rumble as racers pass.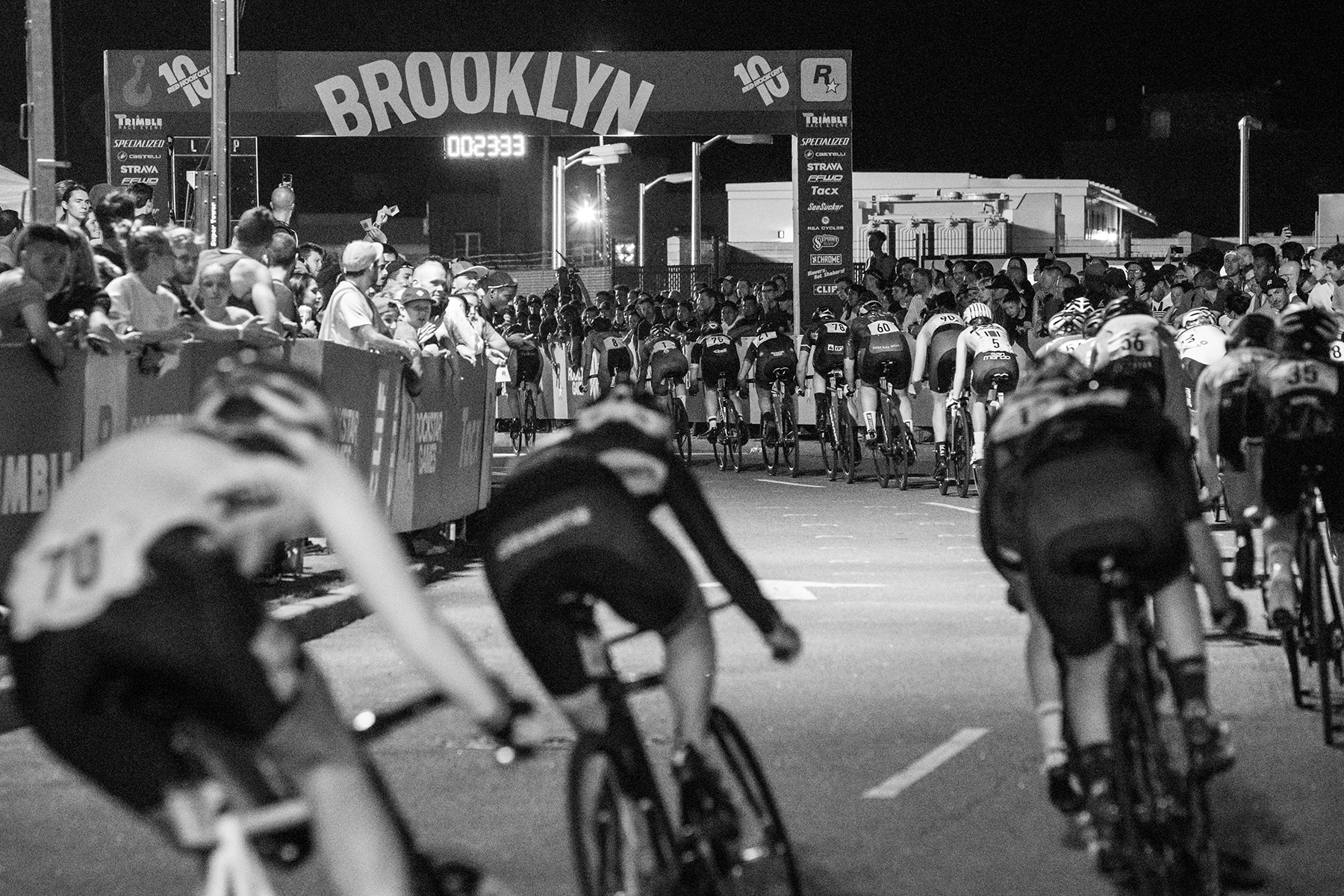 The women's race started with a terrible crash on the first straight where the route narrowed to a single lane.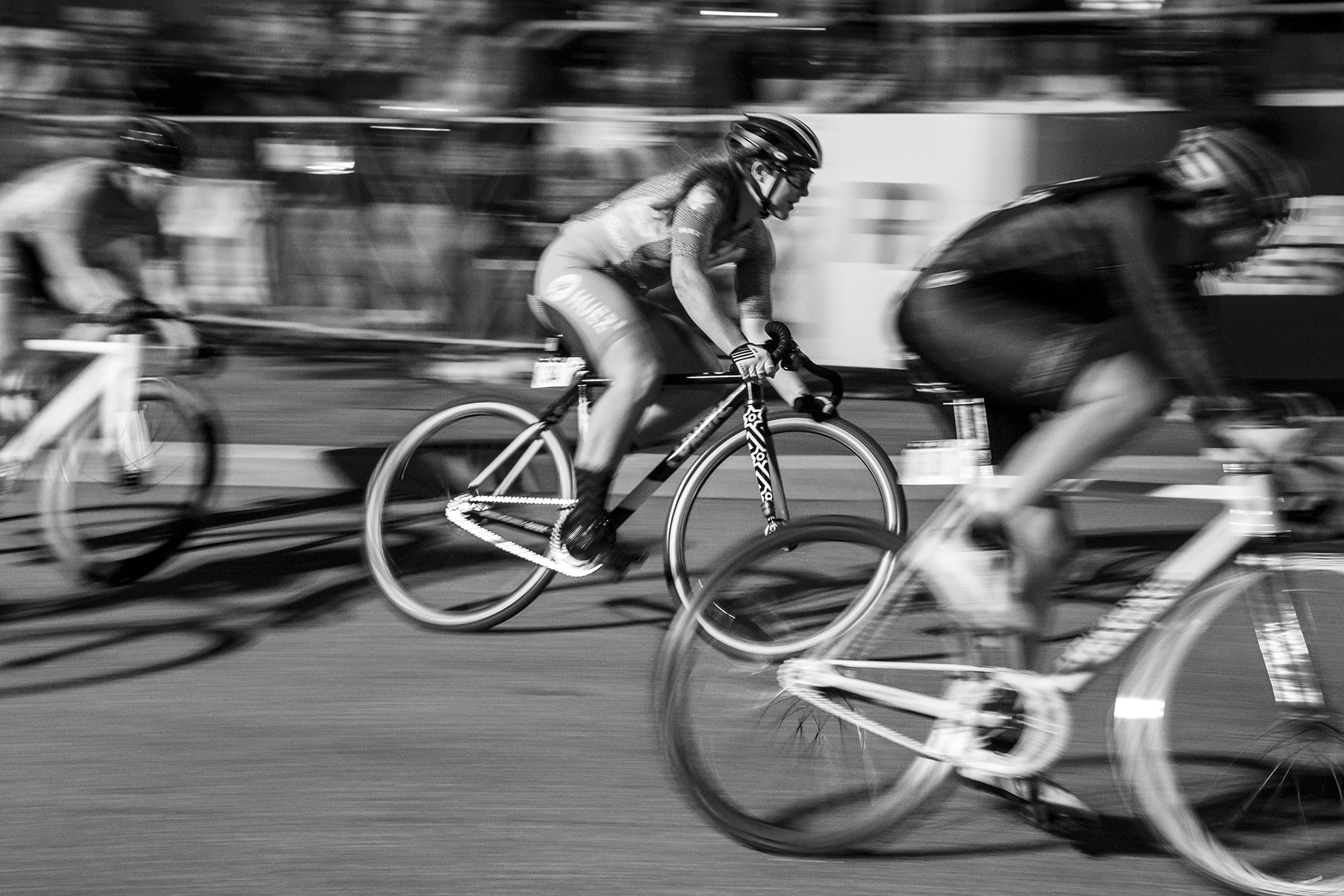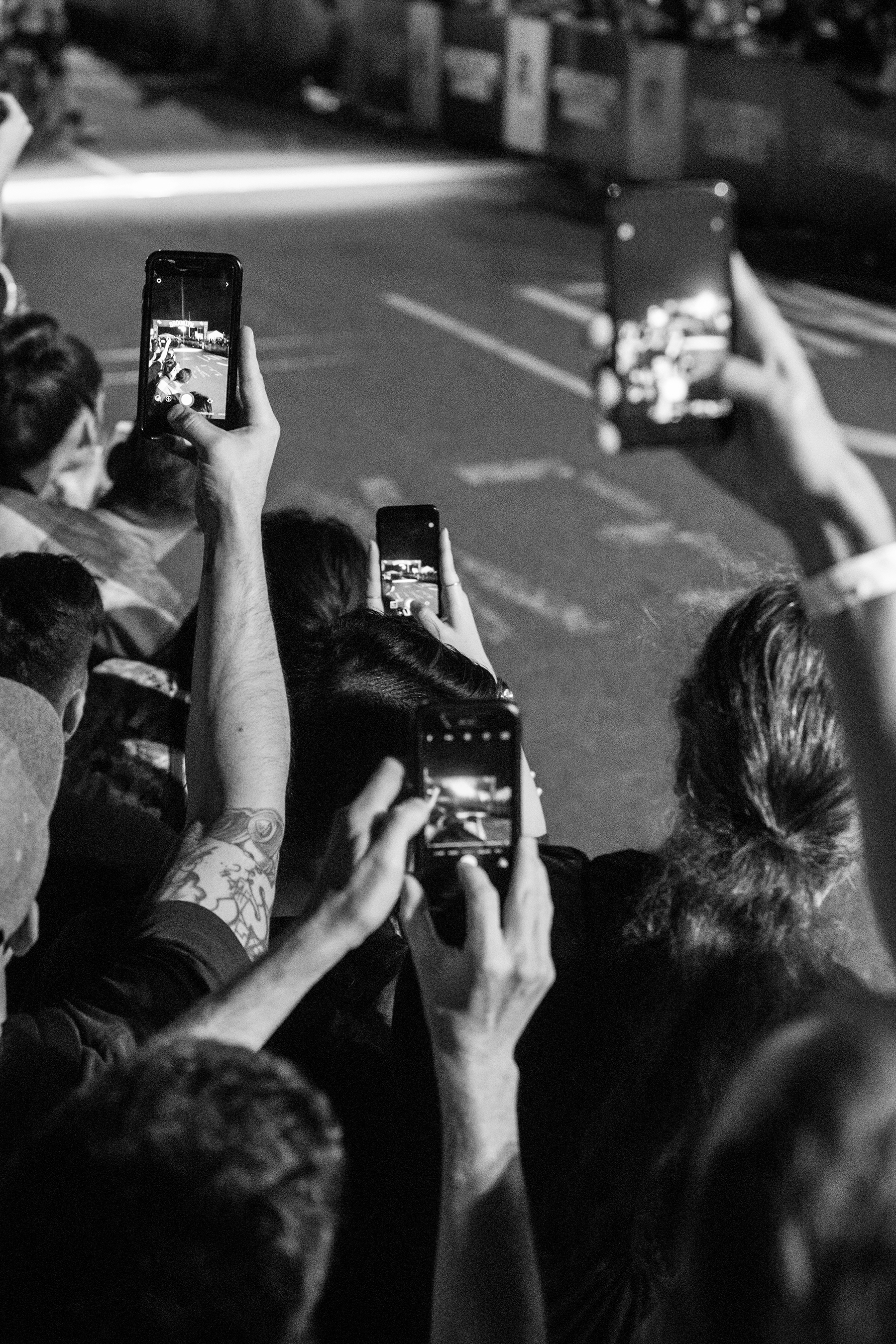 Without an official live feed, online spectators could search for live feeds through social media.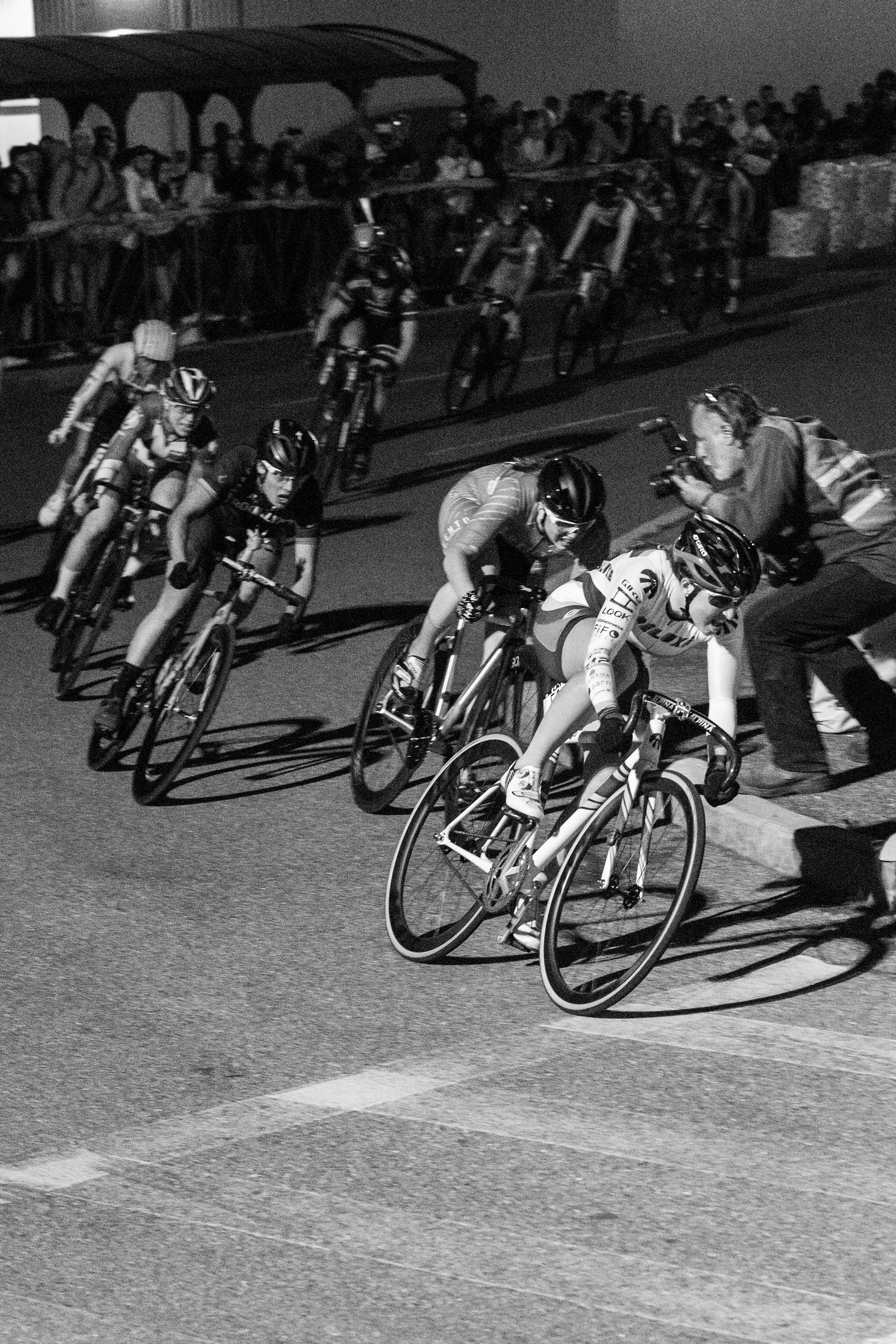 Colleen Gulick took home the W for the women on this night.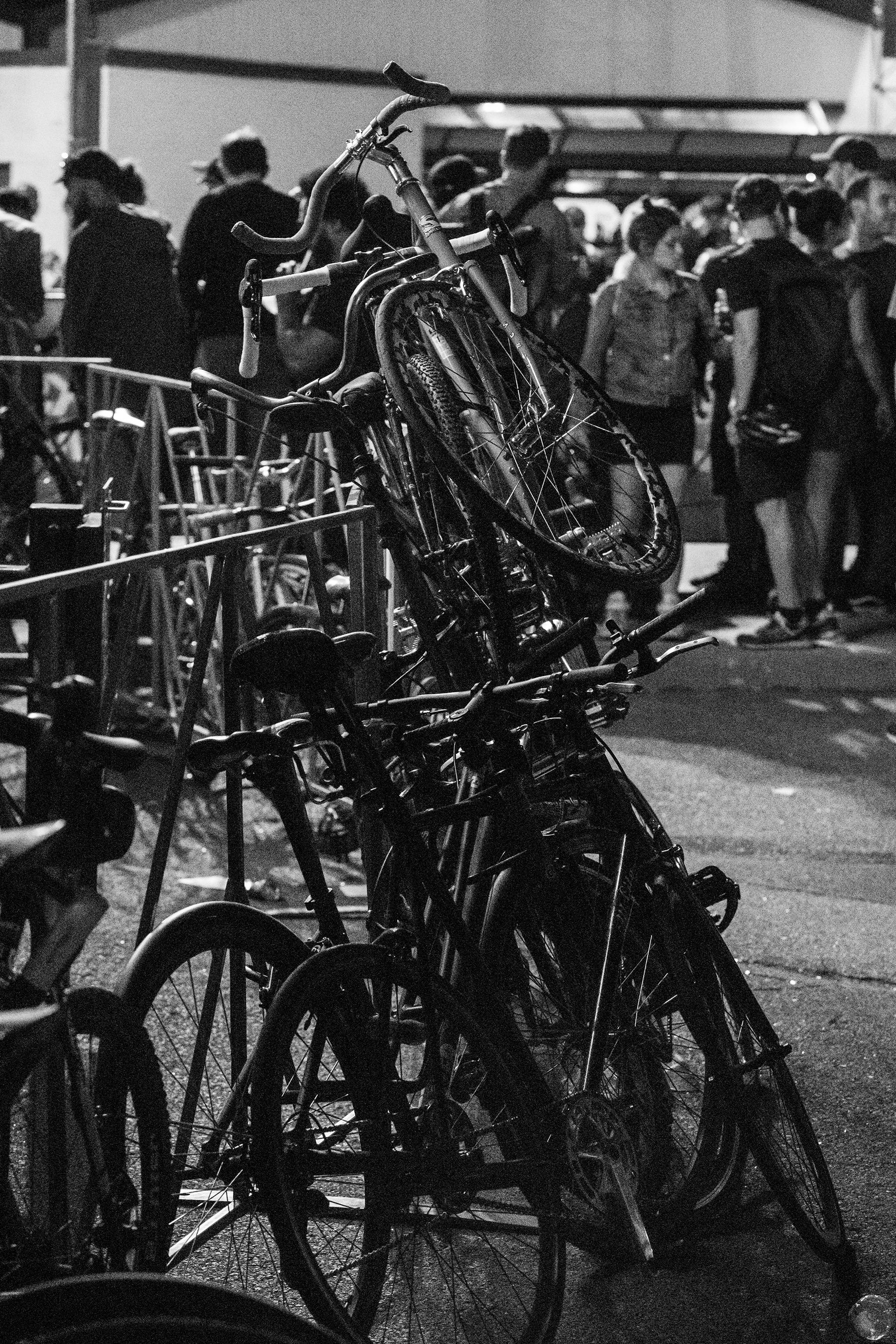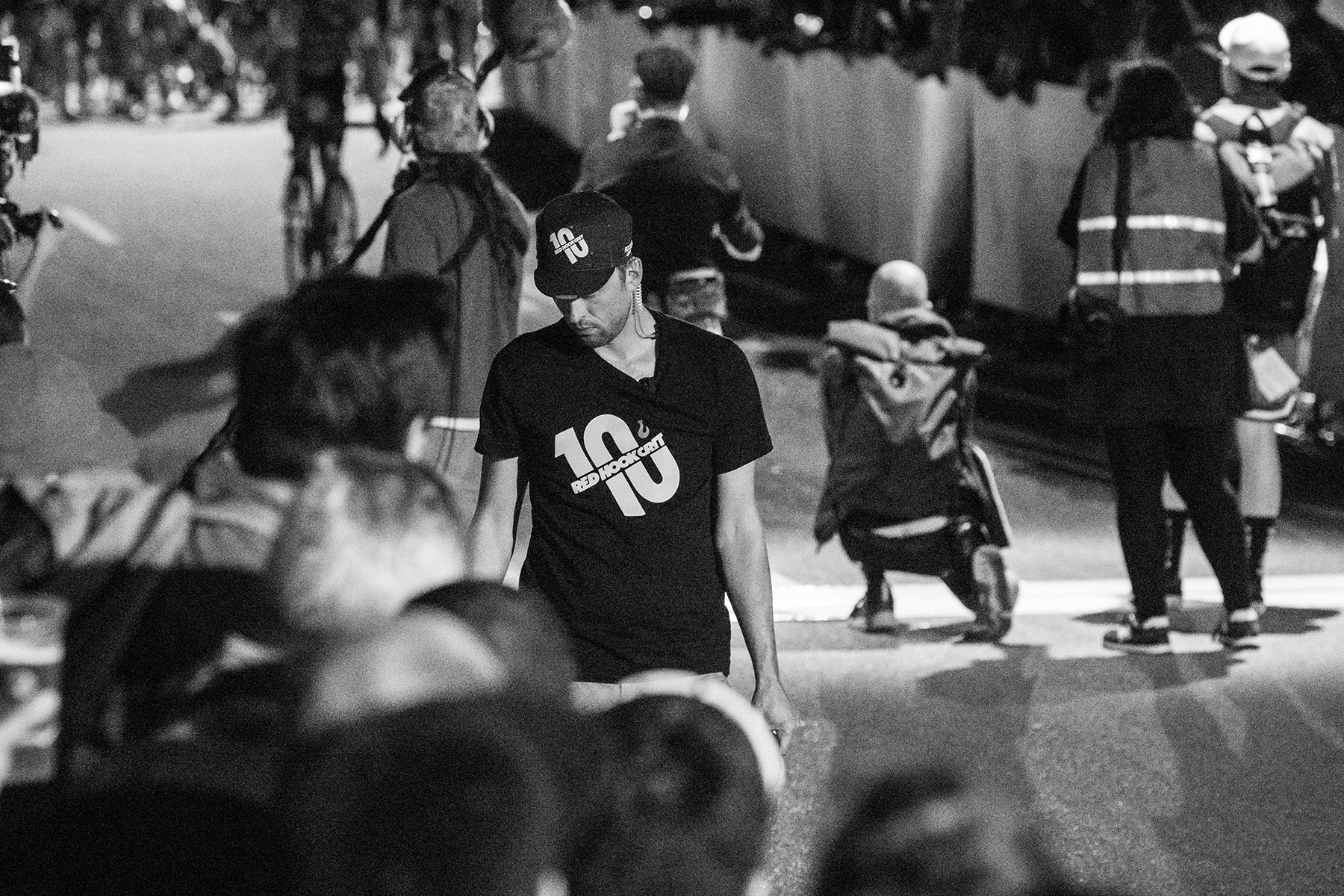 Dave keeps his cool through this massive production littered with complaints, injuries, victories, and celebrations. He started this race as a self-celebratory birthday, and he has grown it into a career.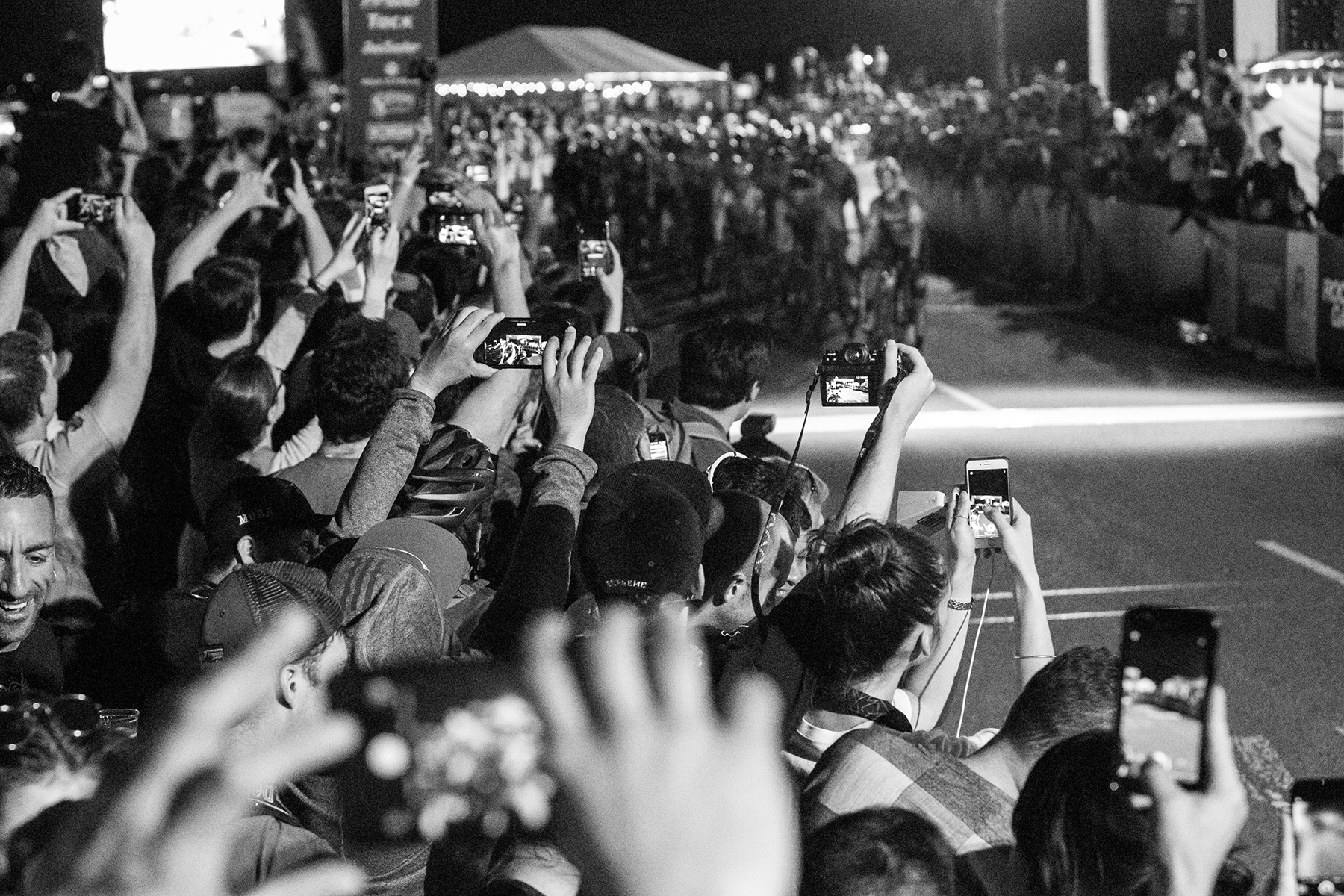 The qualified men line up in pole position with the fastest qualifying race winner on the front row solo.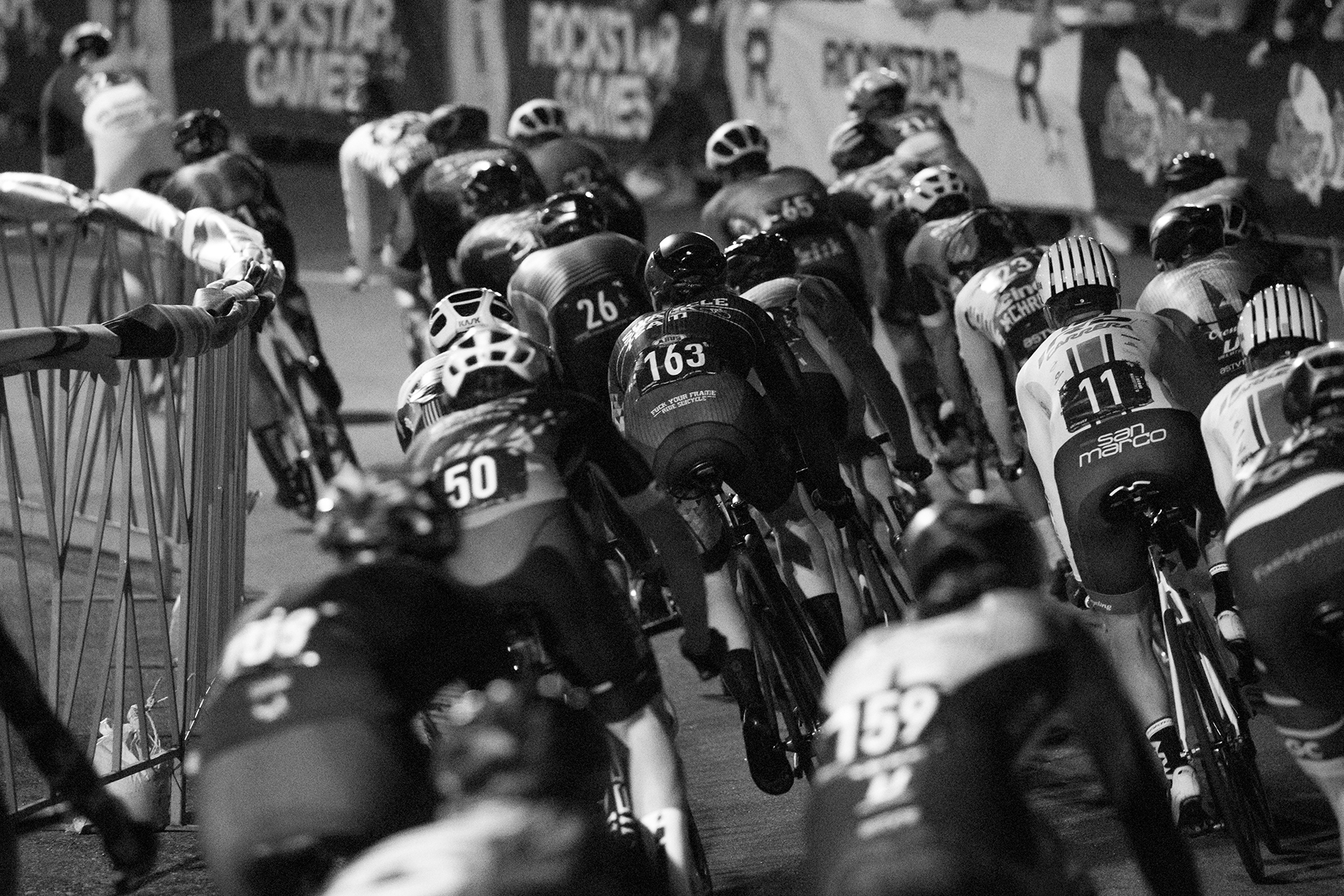 100 racers flood the final race with the fastest racers moving to the front in the first lap to avoid a chance of crashing in the congested field.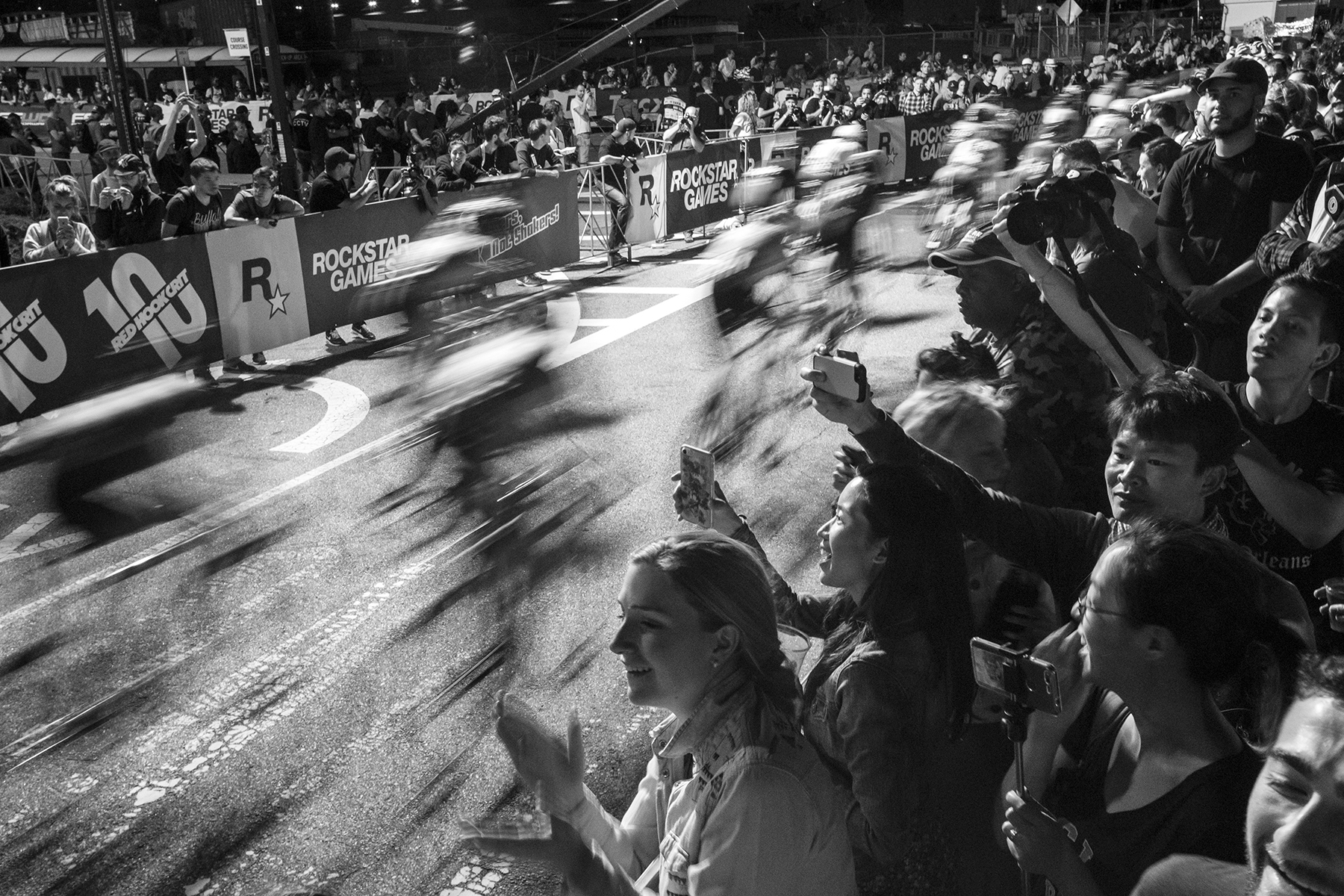 By the second lap through, it was clear to the spectators that this was going to be a ripping fast race.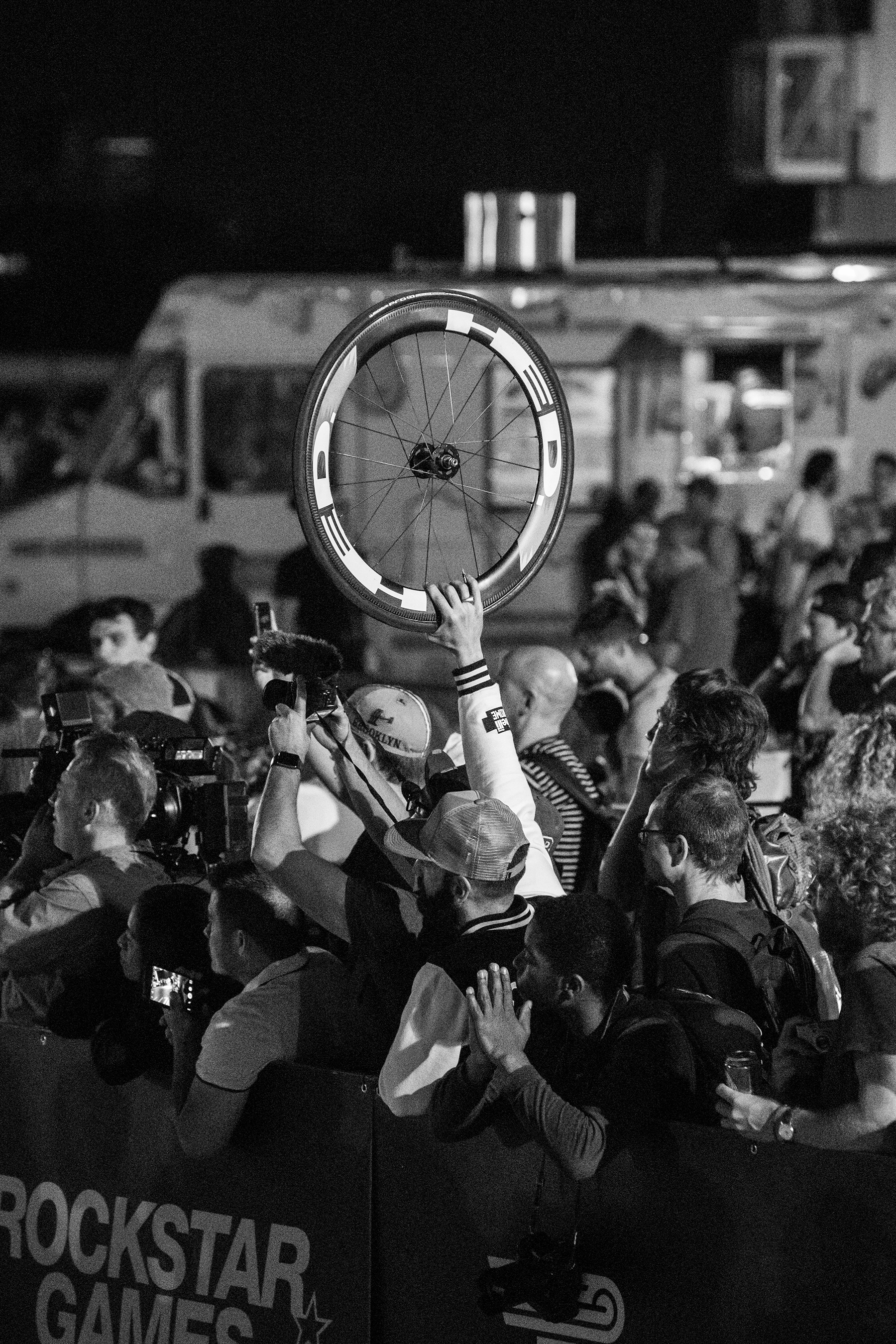 Team support was littered along the sidelines if needed during the race.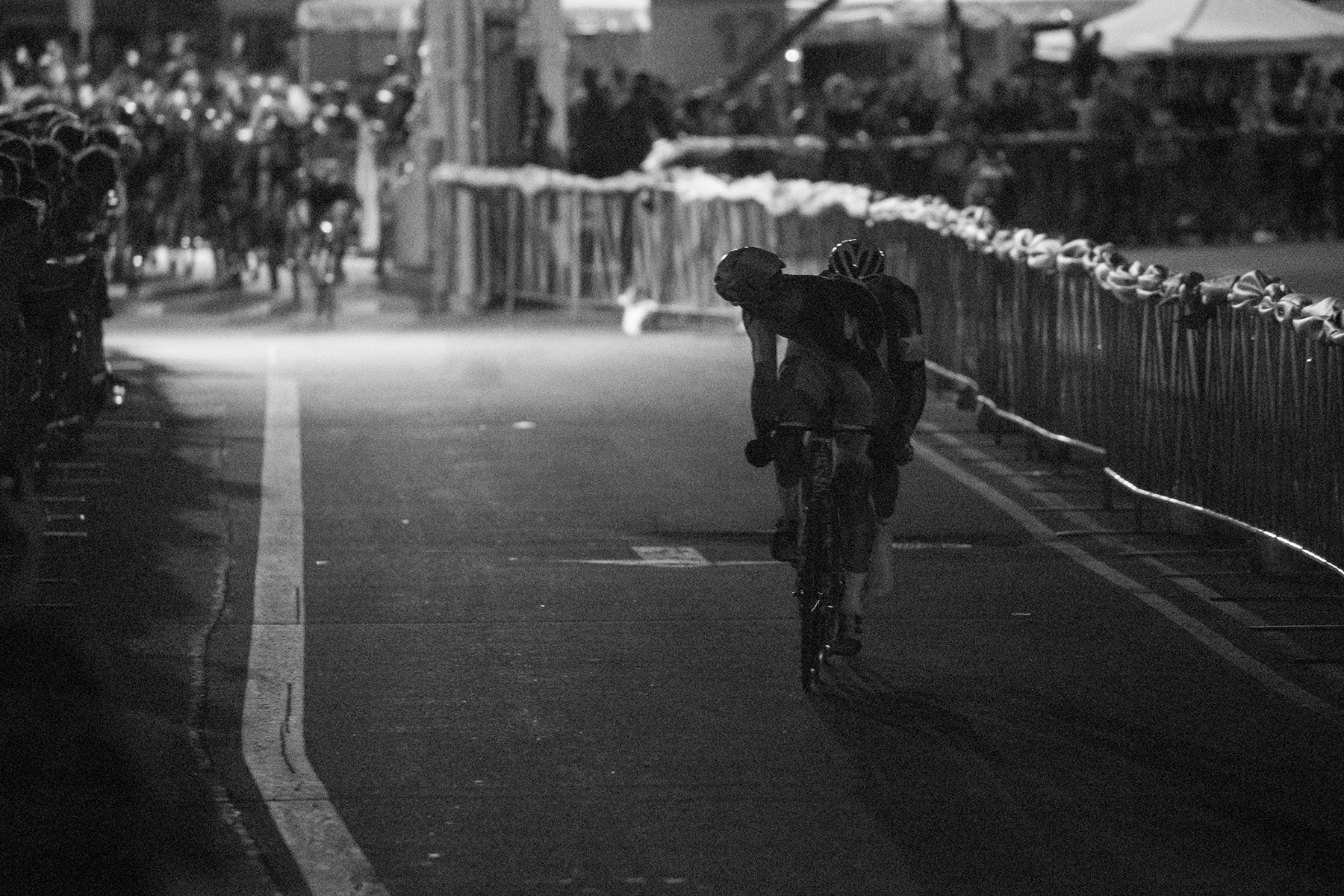 Stefan and Colin break mid-race and with the support of their teammates leading the chase group, they were able to open up a 29 second gap.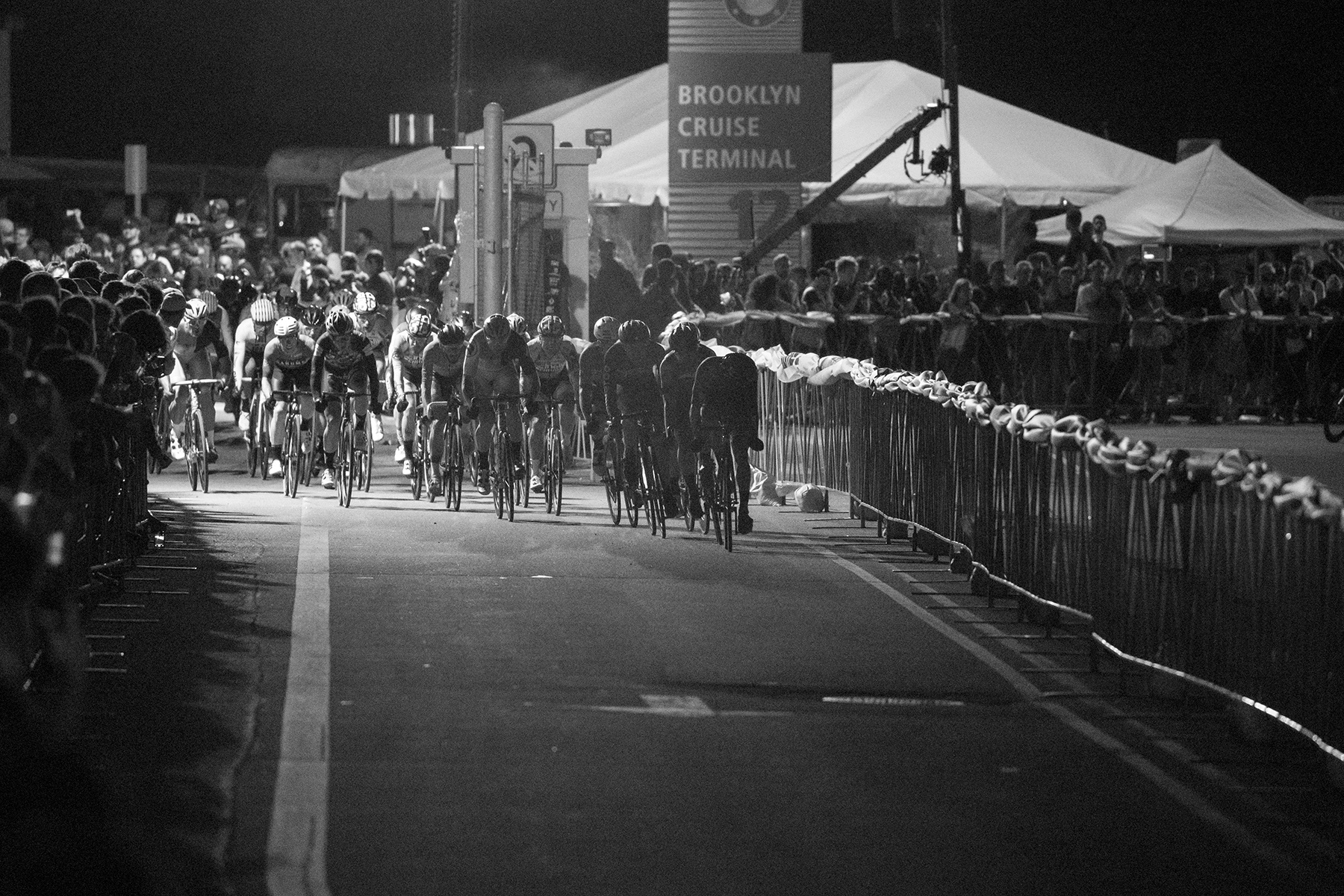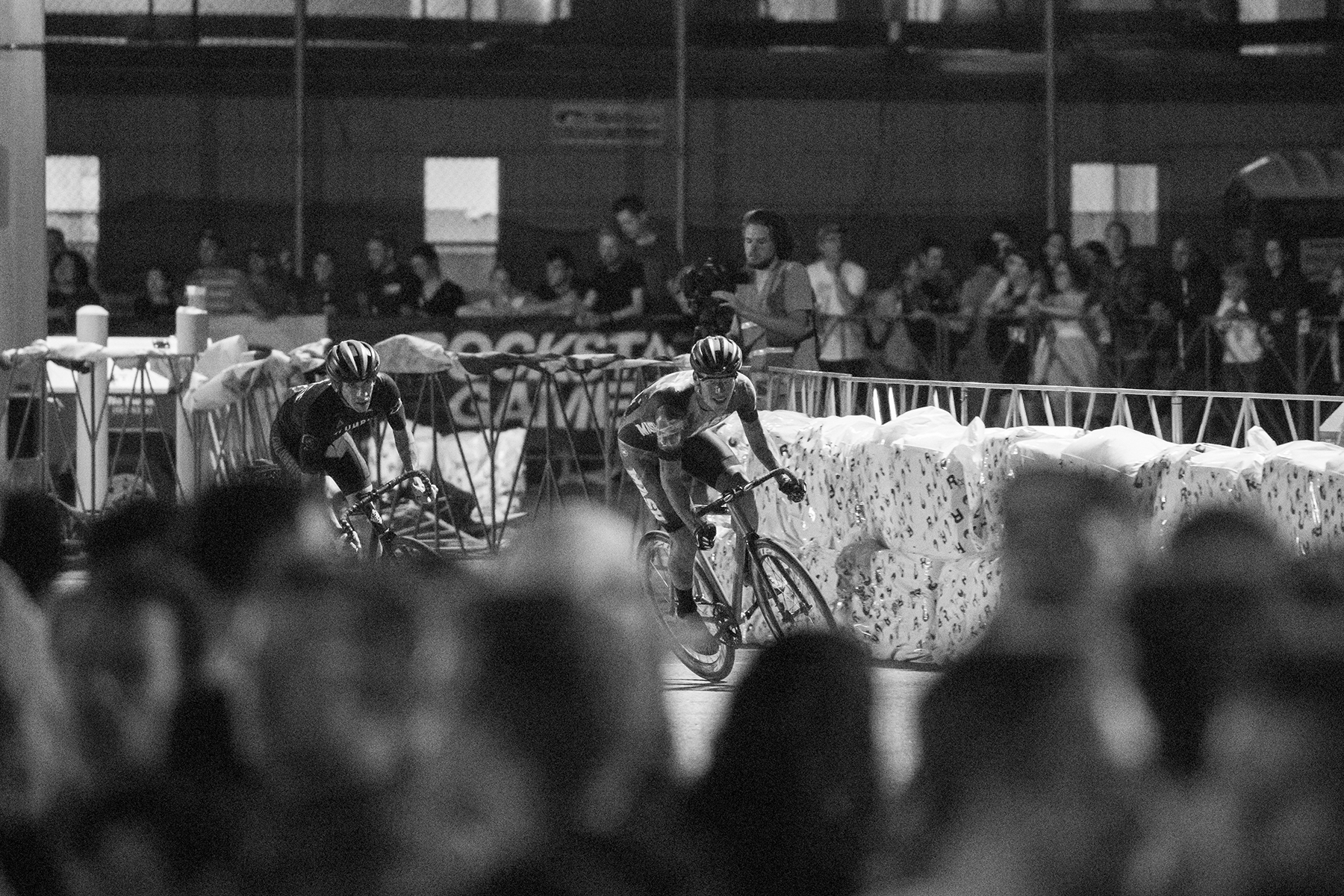 Chas in the chase.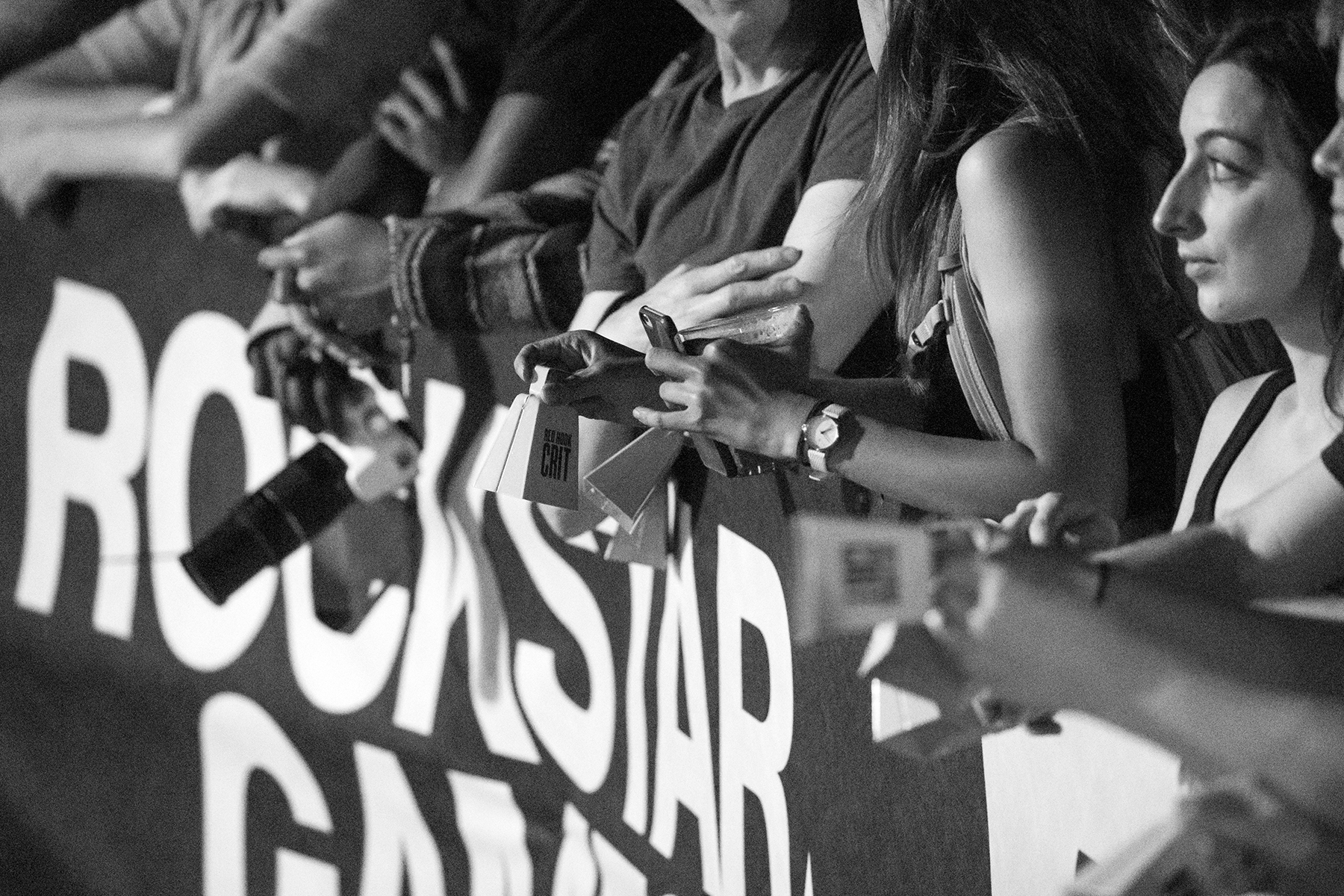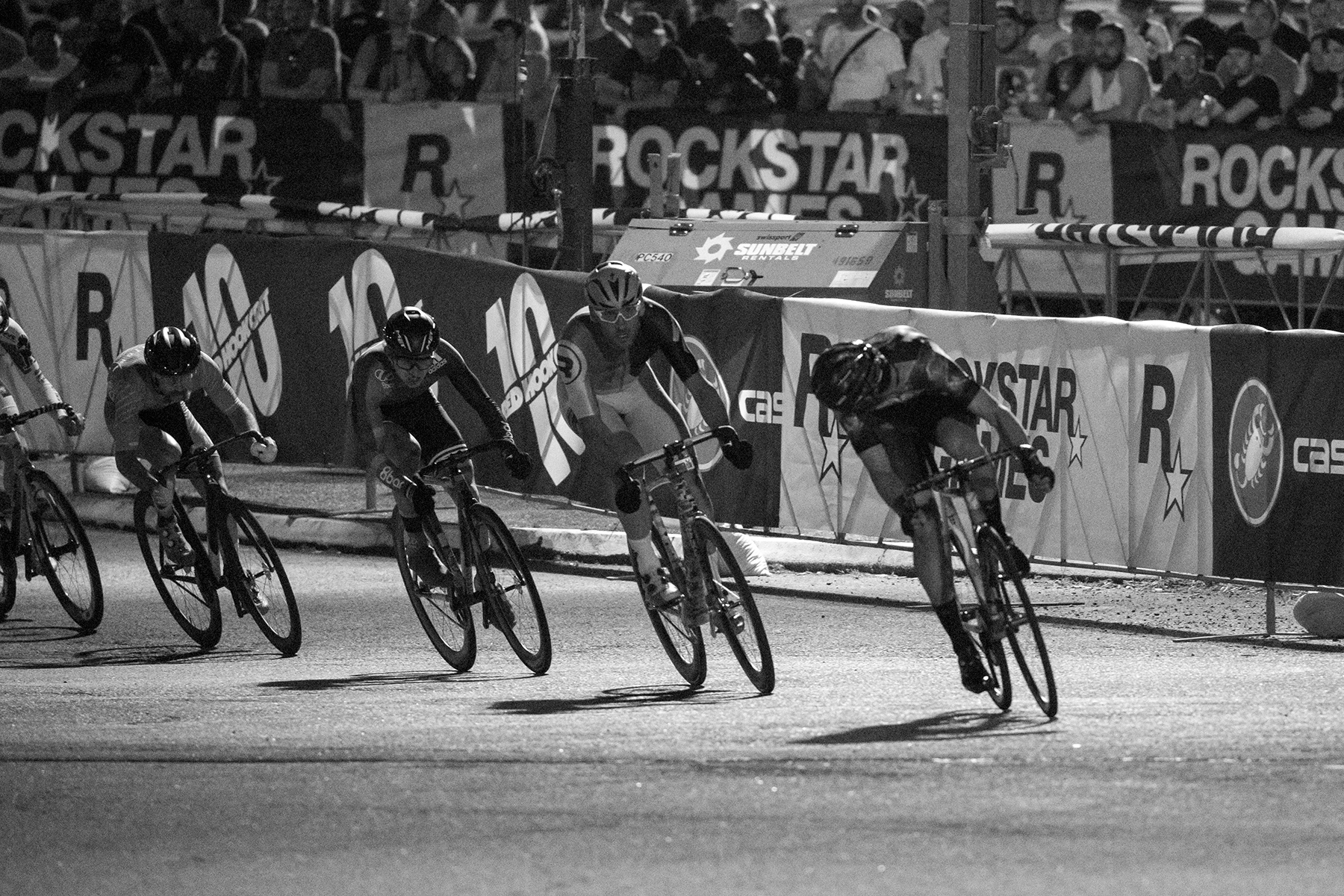 Evan was crashed out in the hairpin and then bridged back up to the chase group before the race was stopped on a red flag.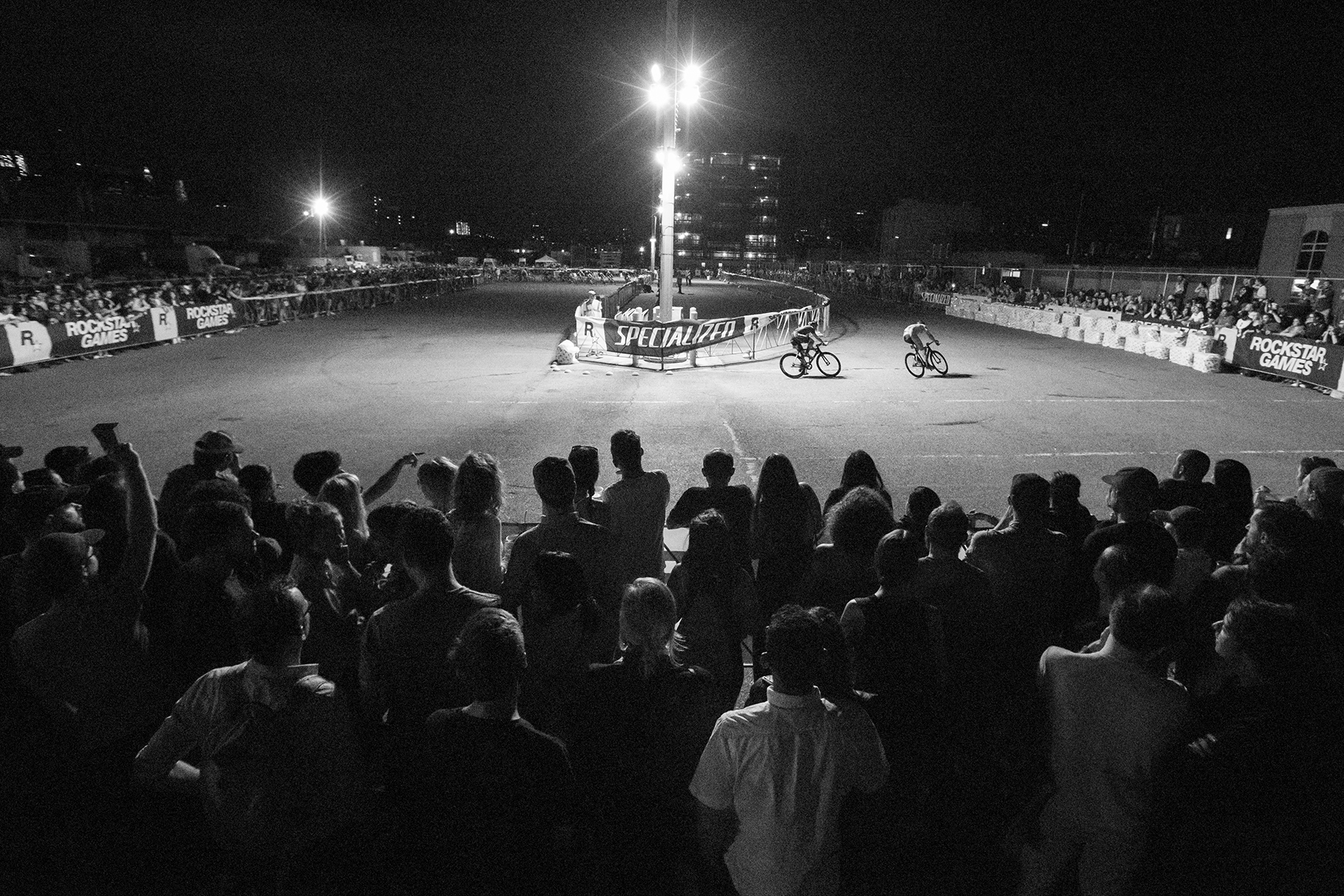 The lead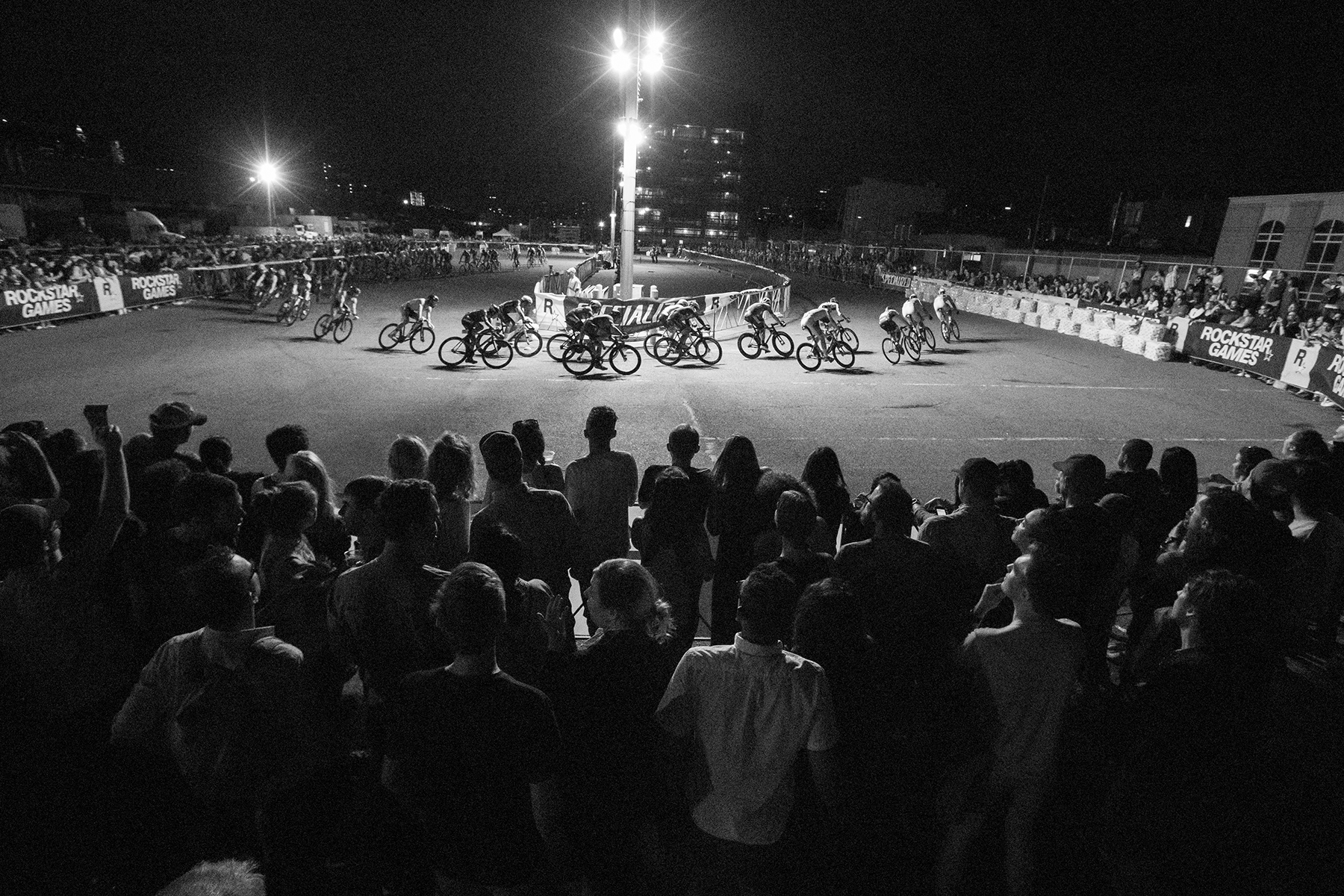 The chase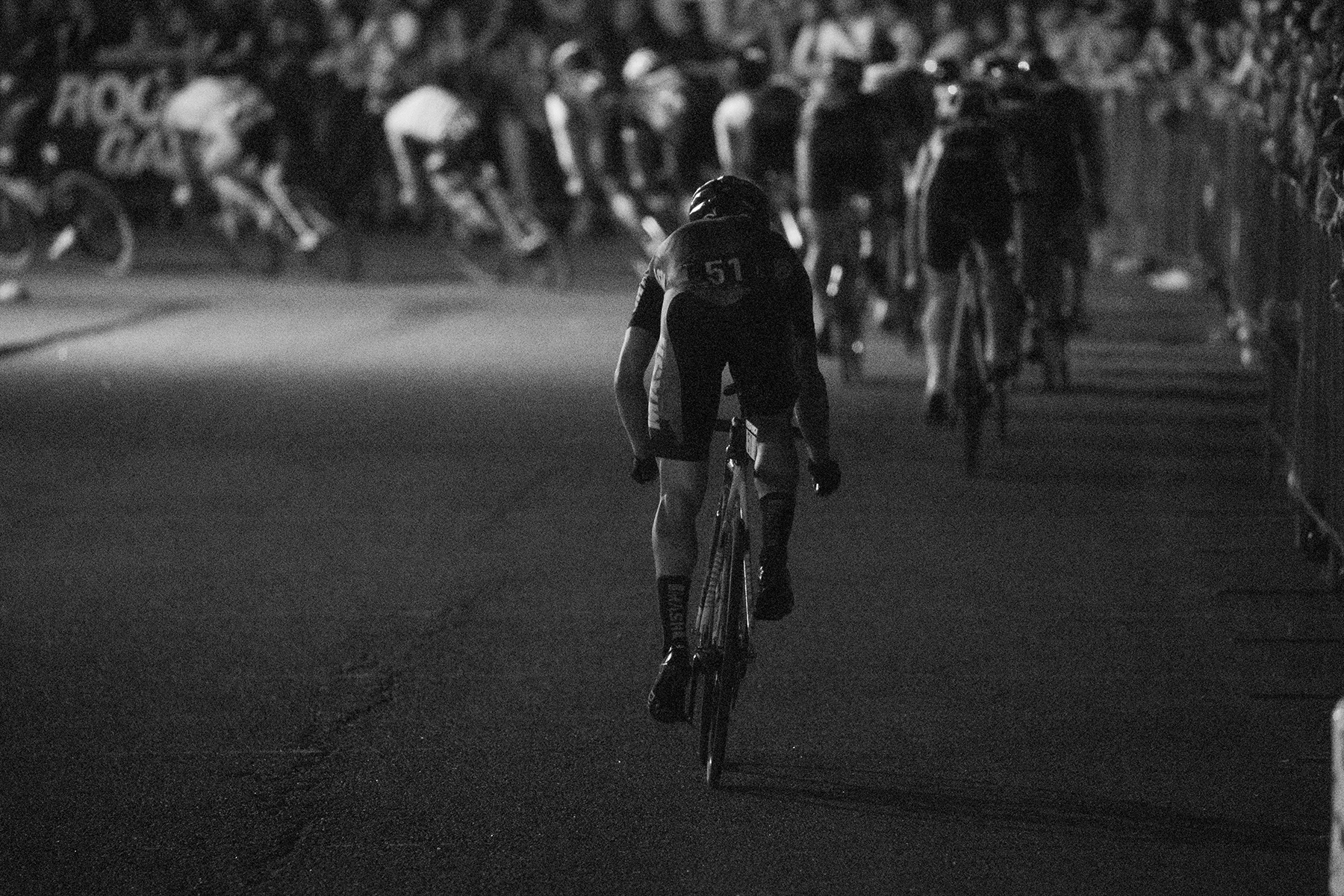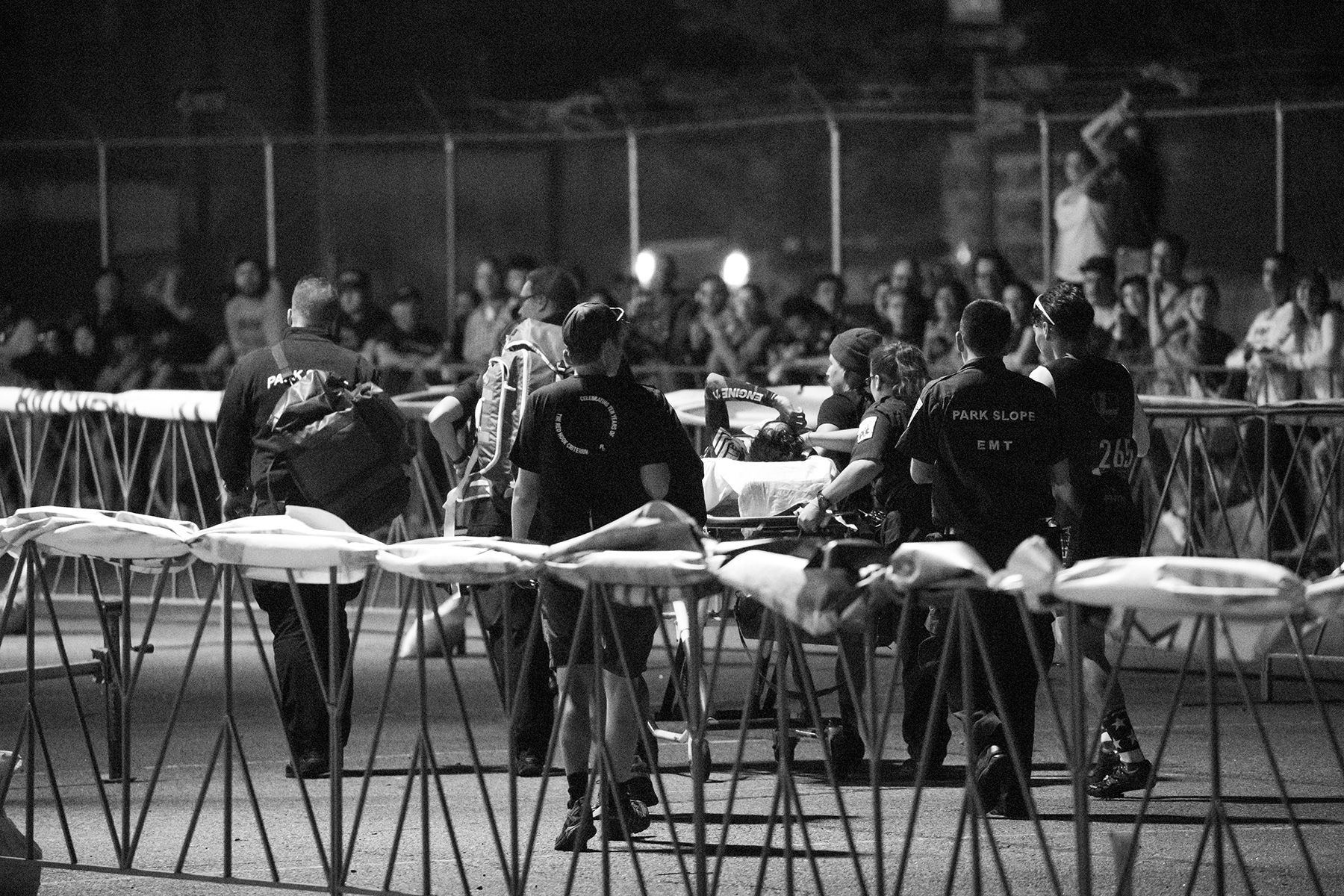 Cesar Valenzuela dominated Colin Strickland at the Mission Crit the weekend before. On this night, Cesar was leading the chase group with 5 laps to go, but came out of the hairpin into a sprint. Without looking up, he put himself into the barriers resulting in a broken collarbone. He is healing, and we expect this young racer to come back strong.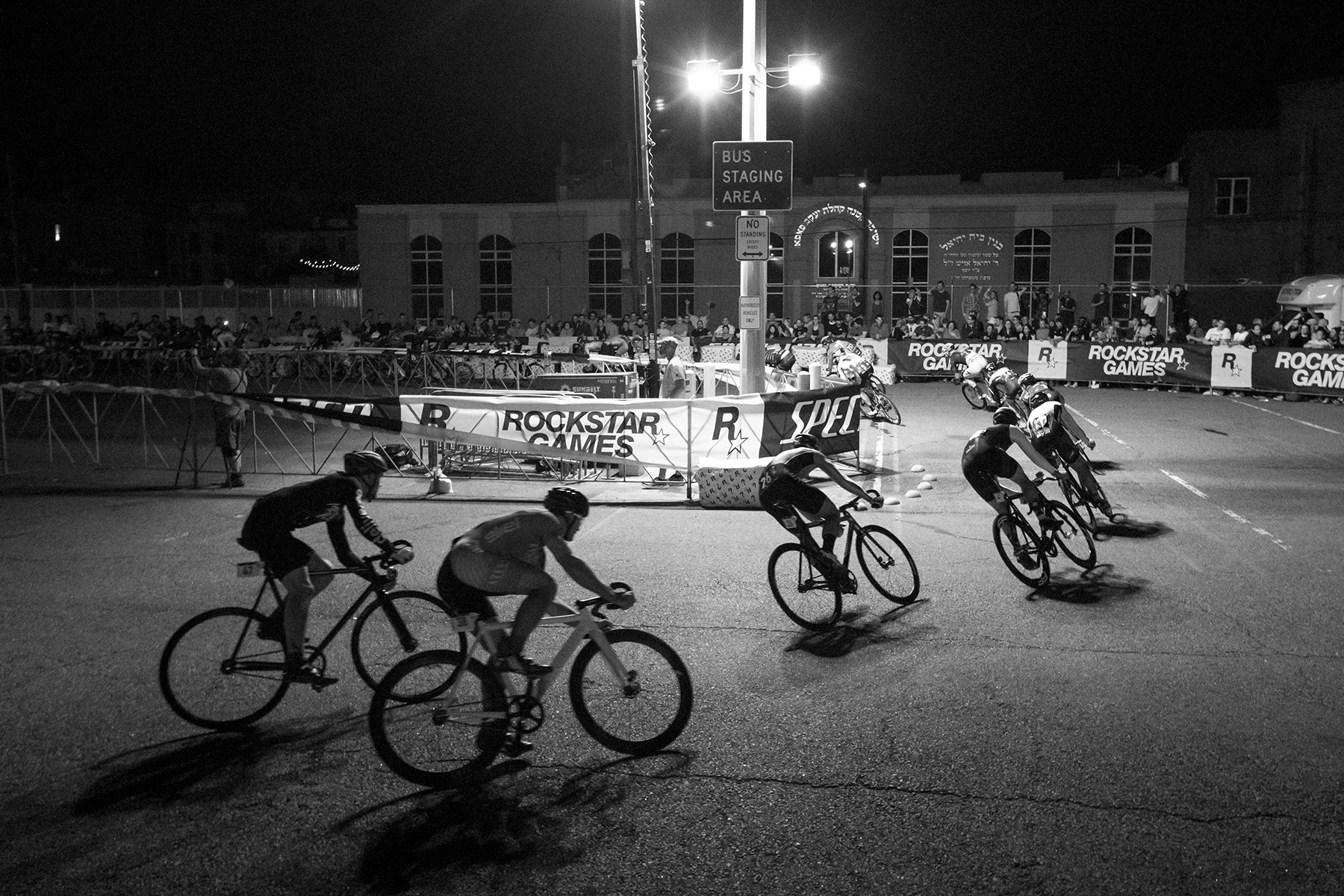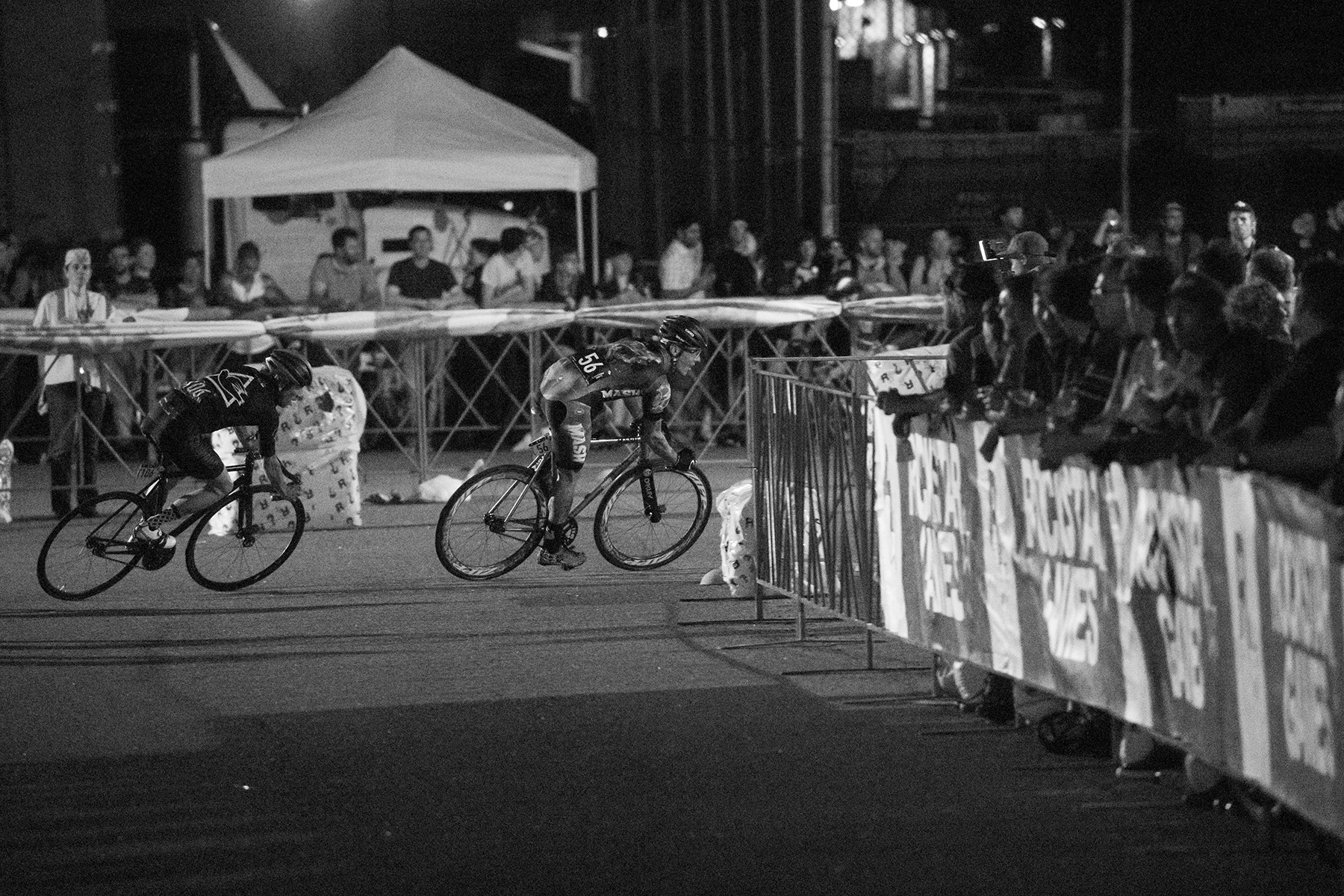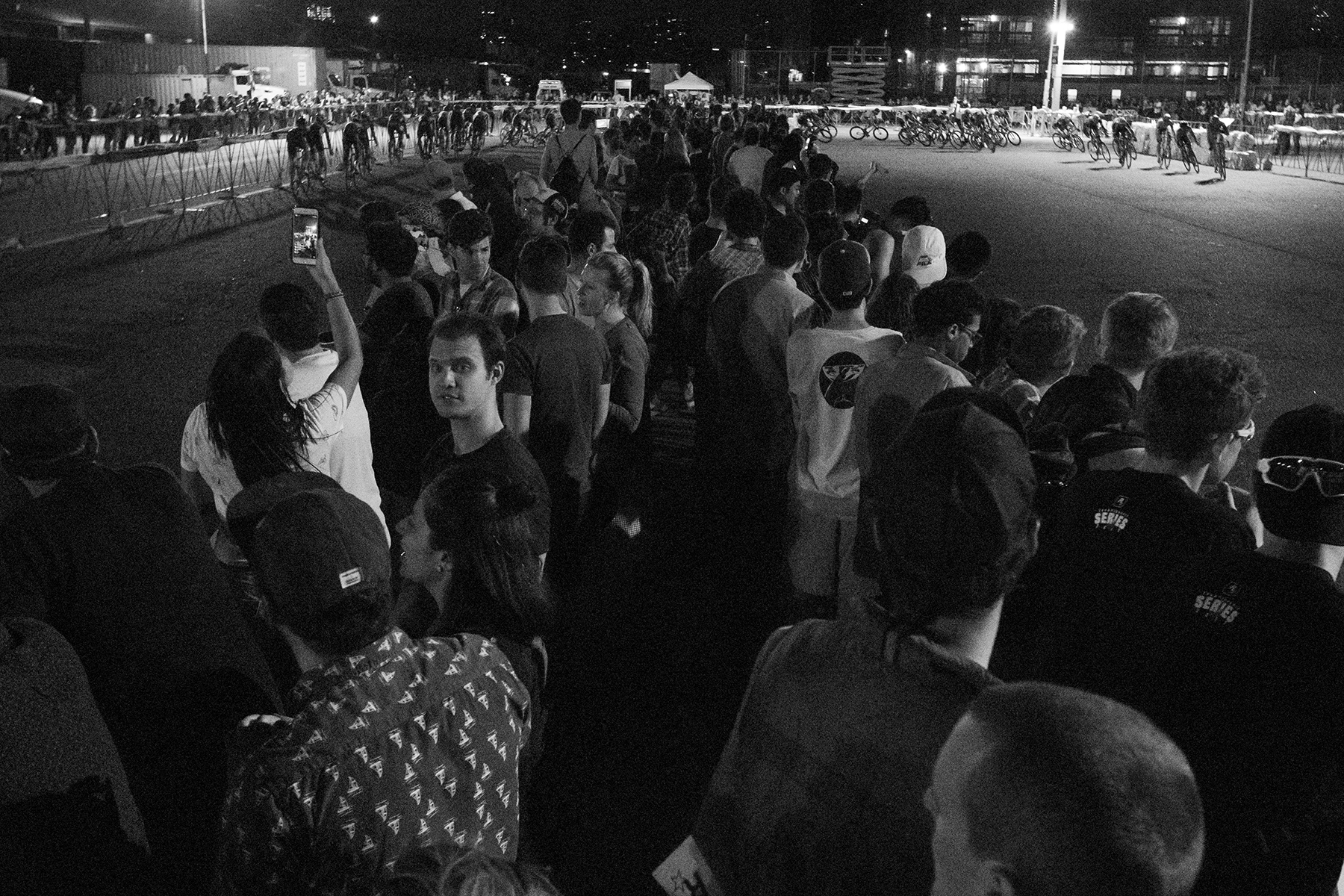 The spectators alley wrapped by one of the hairpin turns.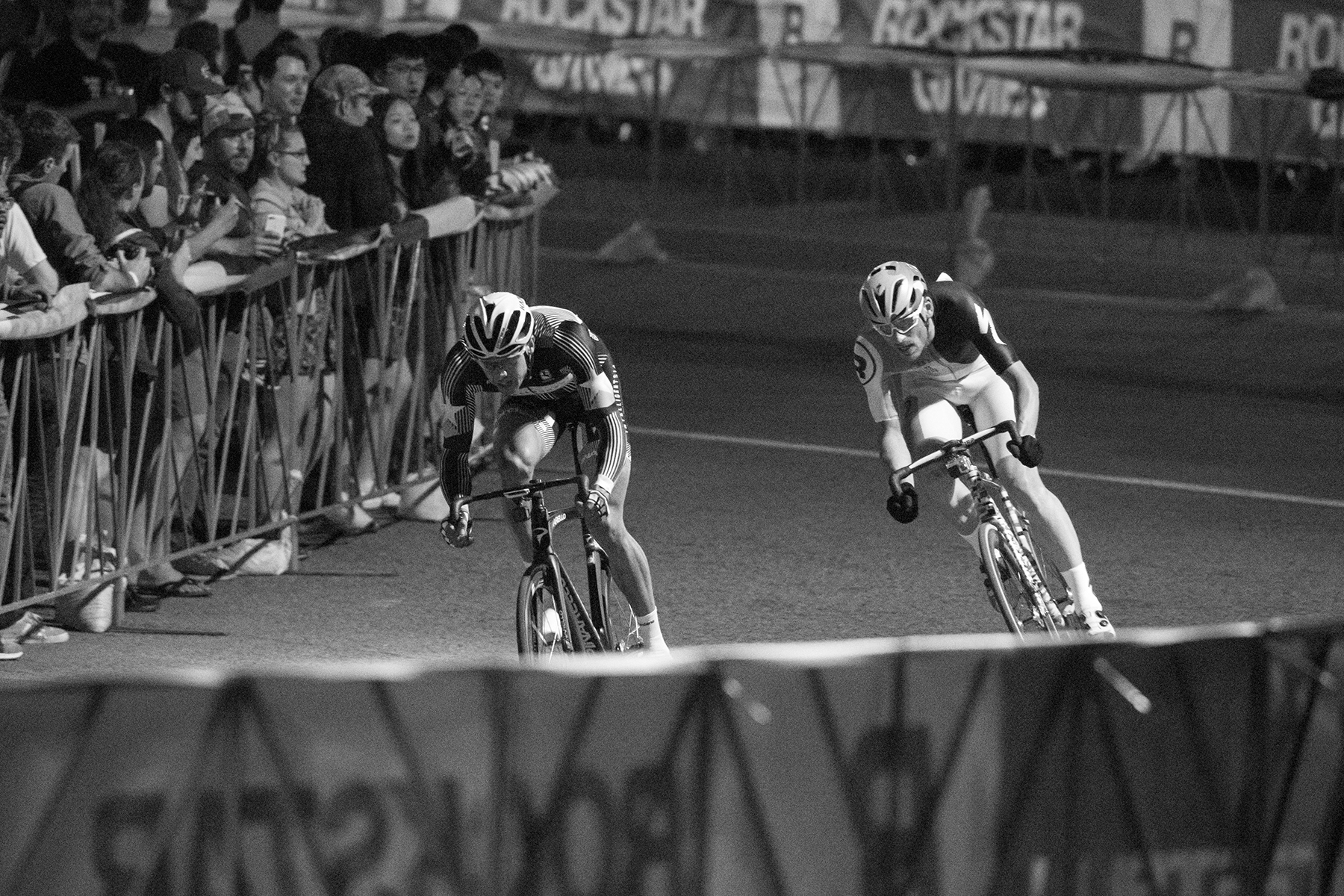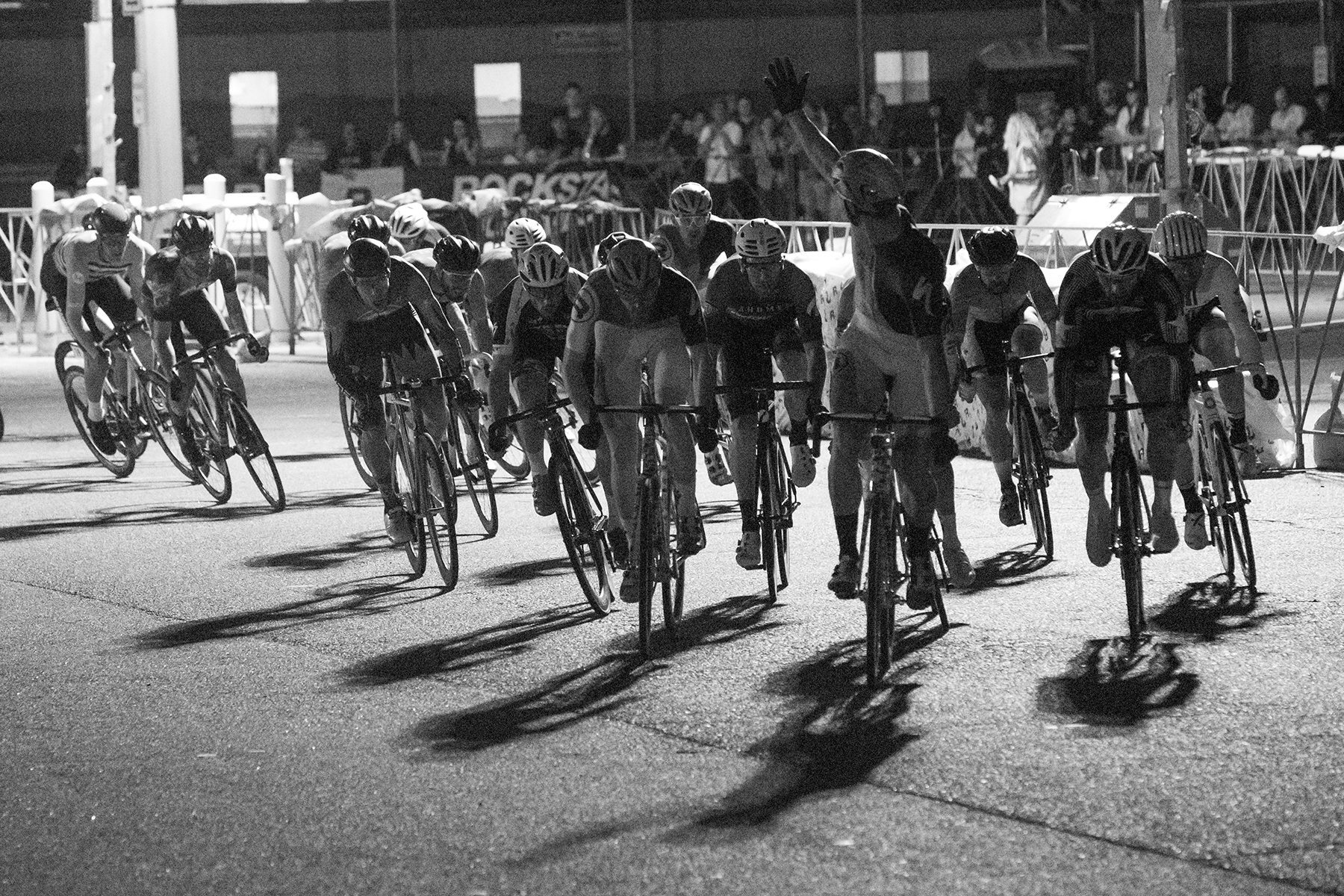 The front of the chase group was dominated by teams invested in racers in the break. Slowing, blocking, and whatever psychological game is going on in this photo continues with just a few laps to go. It takes a strong team to do well in these races in the modern age.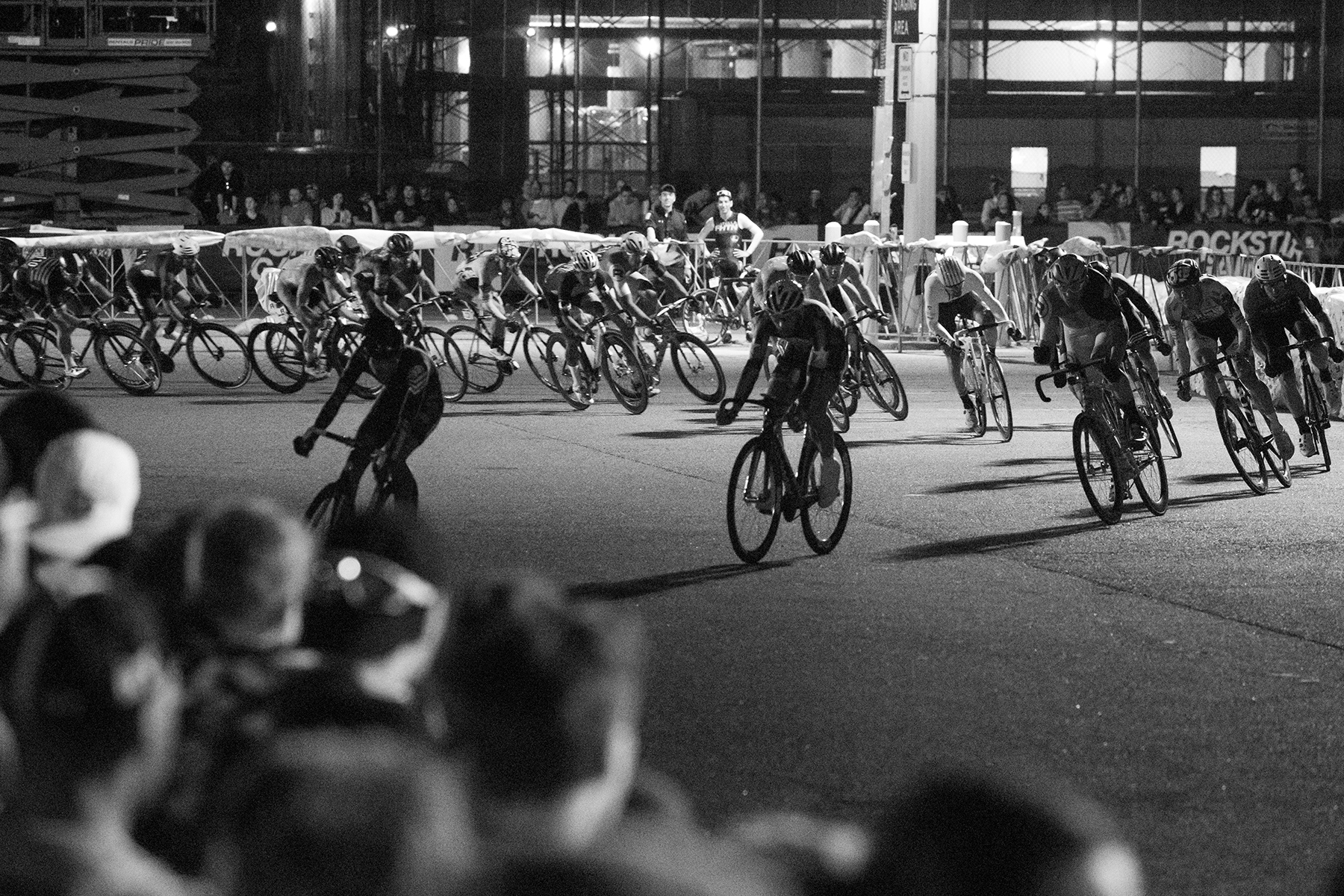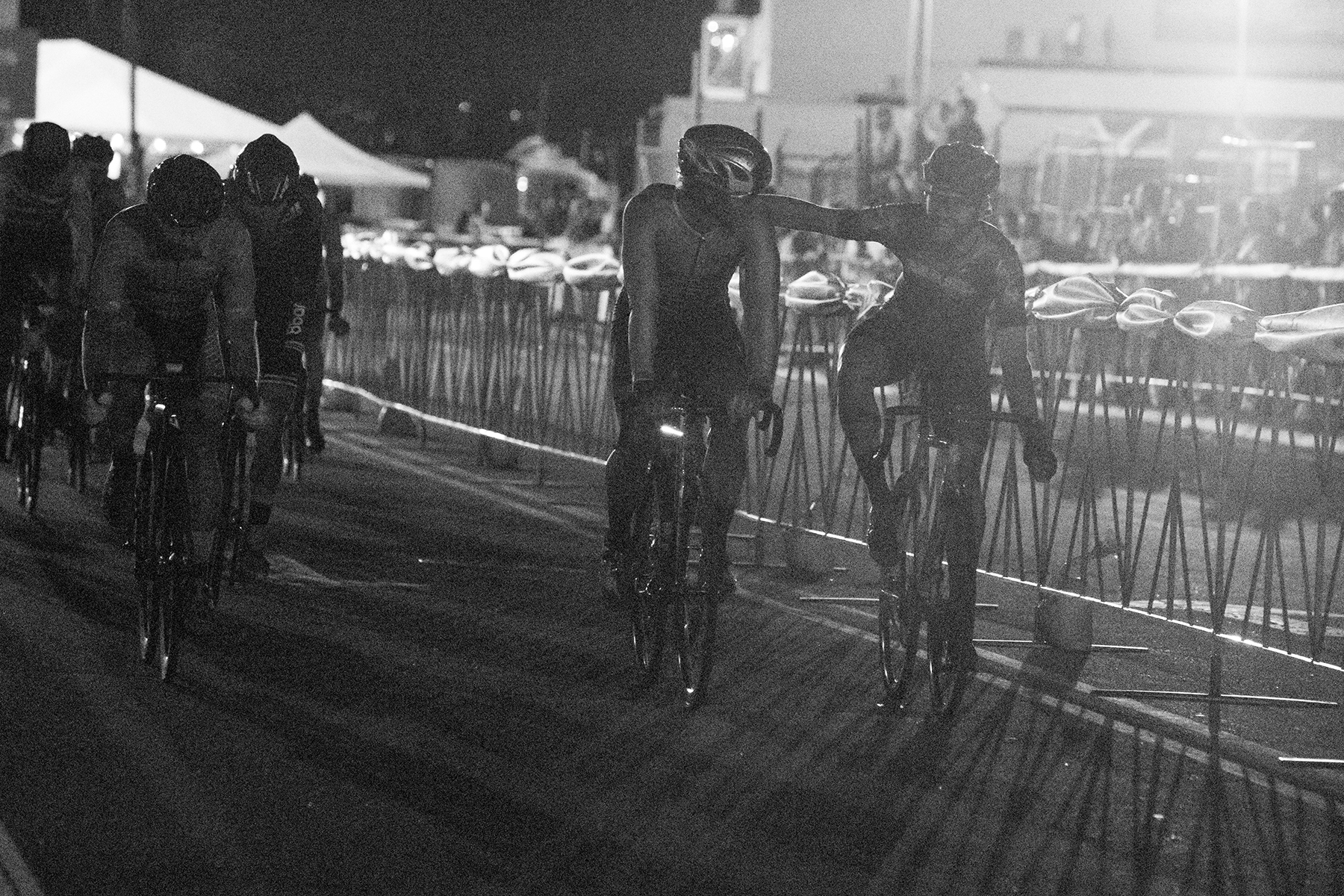 Evan and Addison sprinted for 7th and 8th for the night.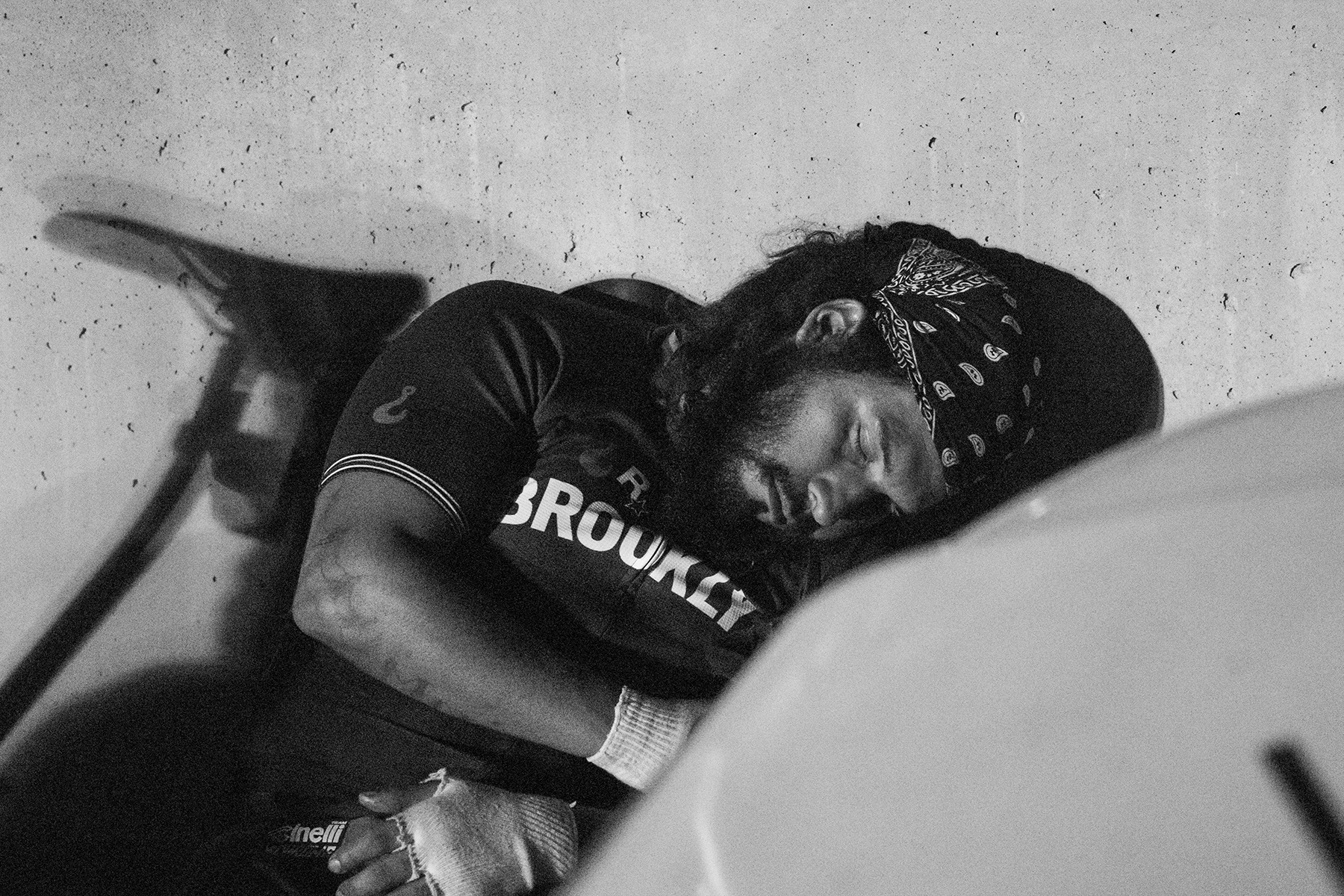 Partied out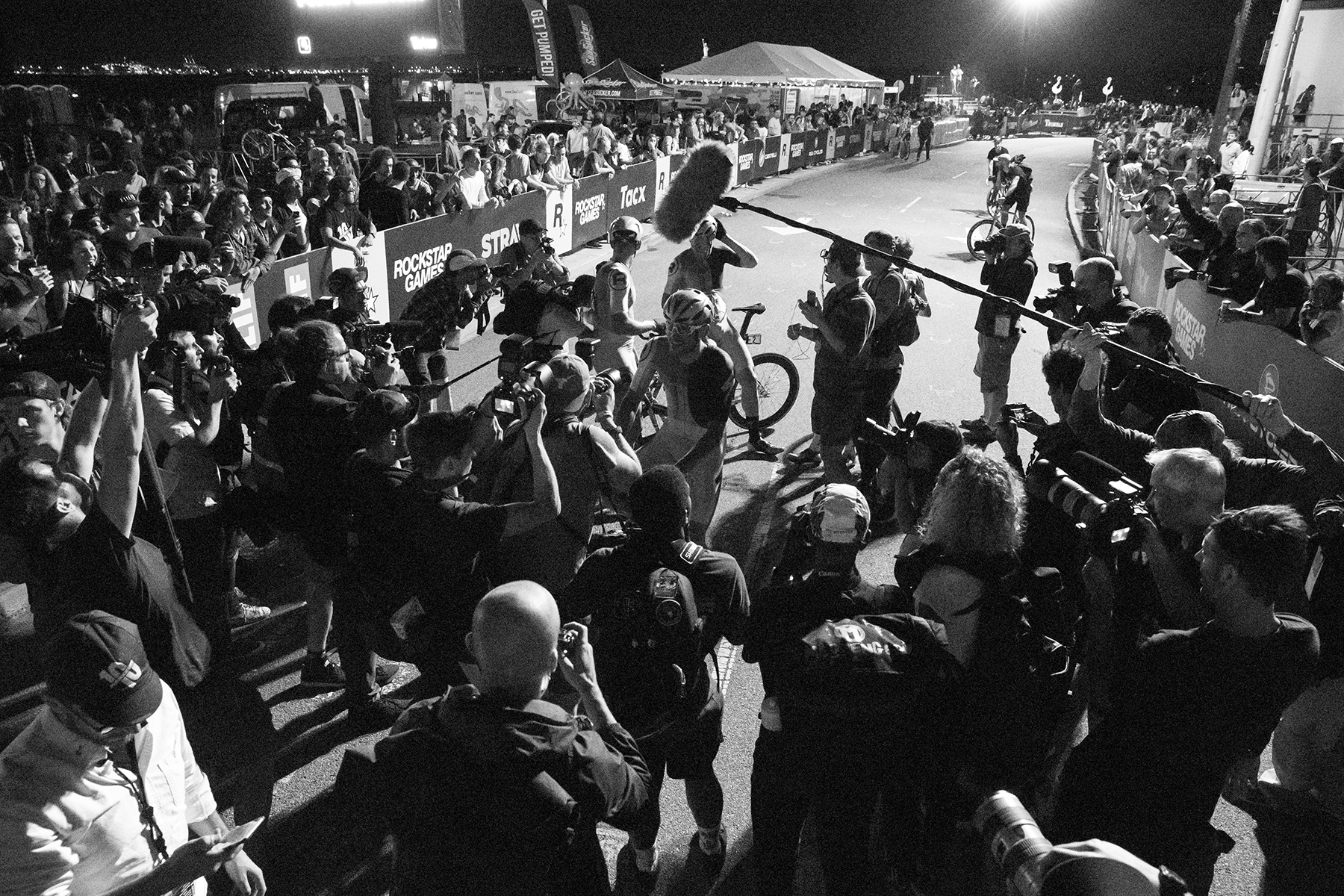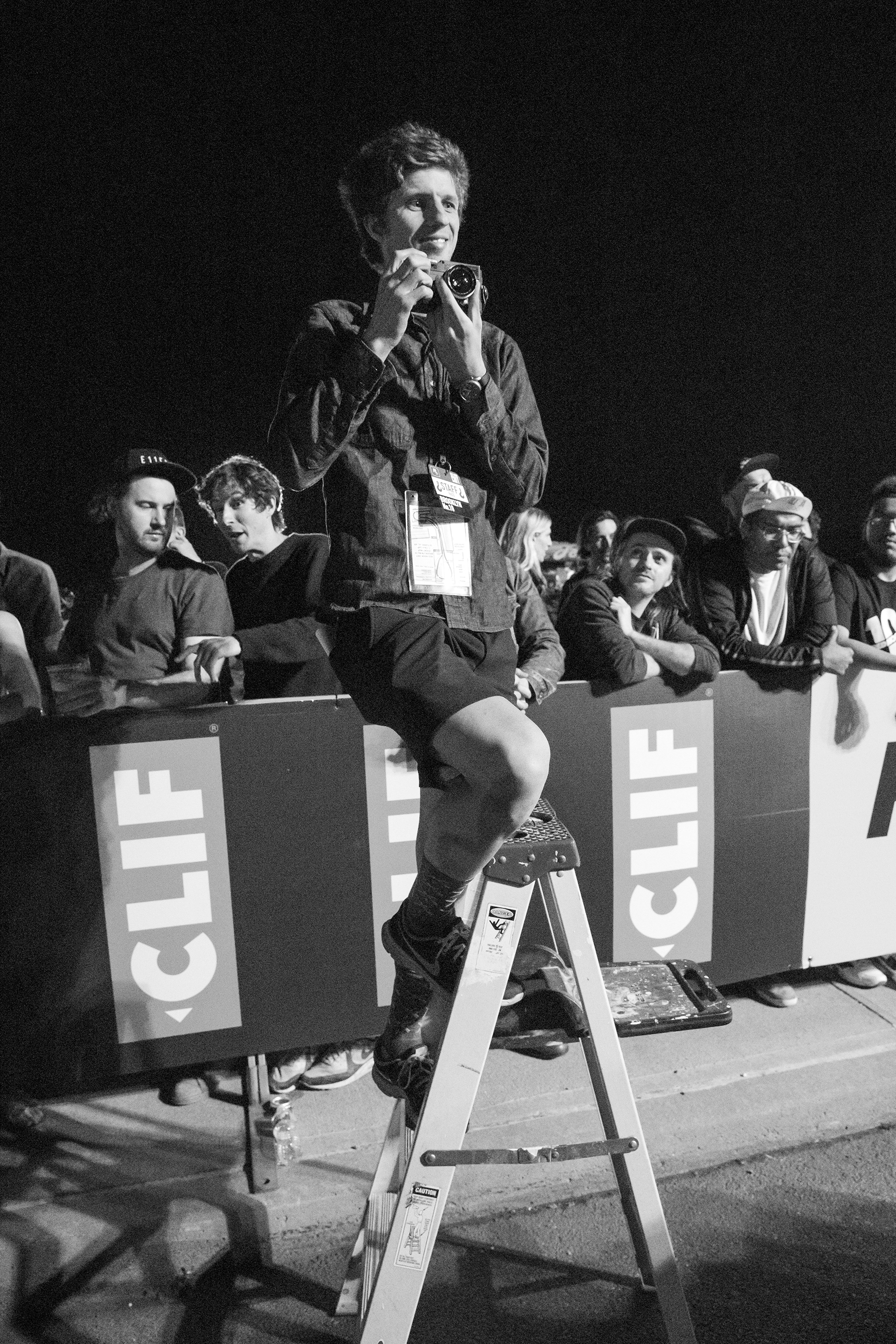 Dan Chavanov for Cycling Tips.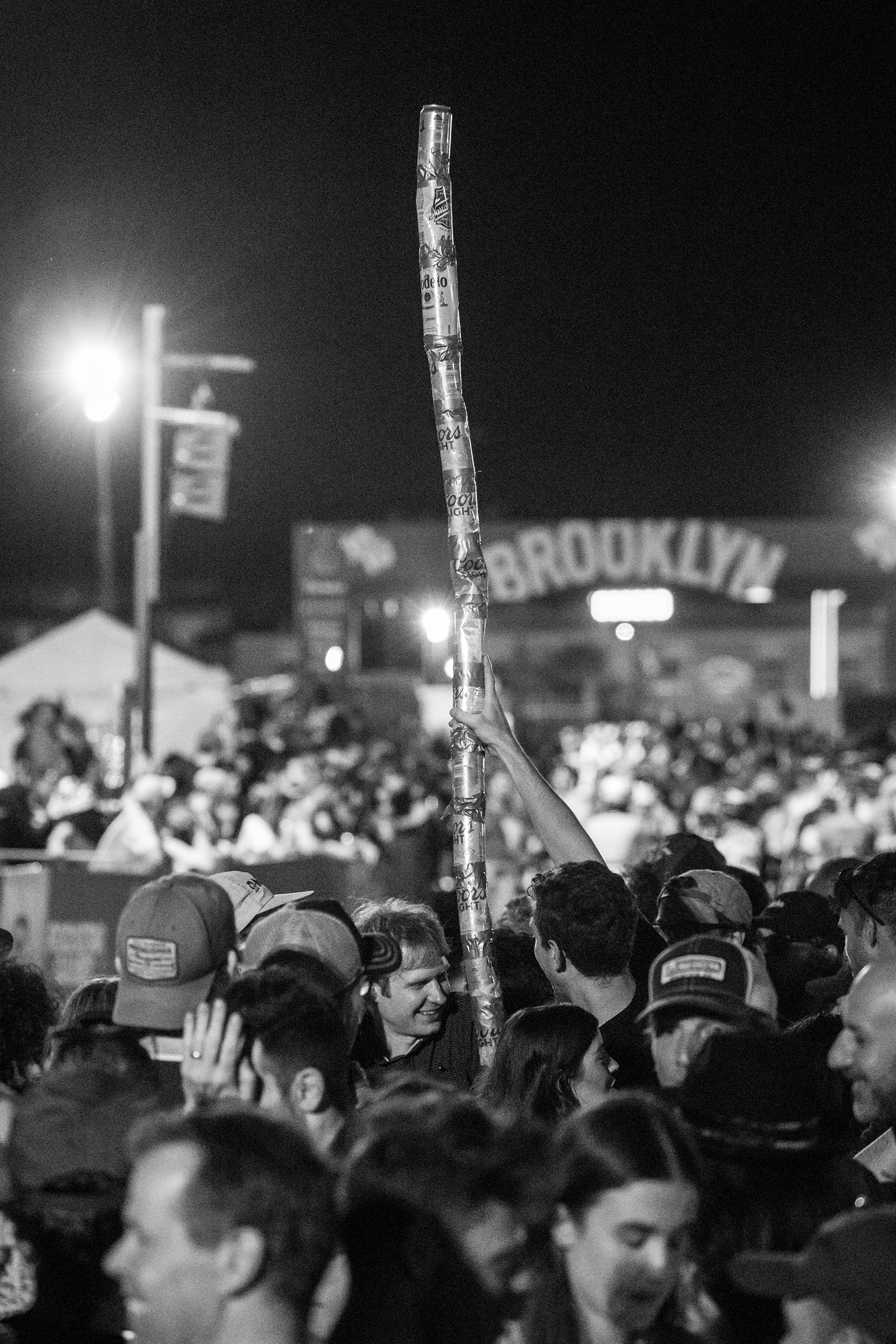 New York, thank you for welcoming racers from around the world to put it all out there. Thank you to Red Hook Crit, its organizers, volunteers, and sponsors for making it all happen. Thanks to the racers for showing up and keeping it fun.
See you in London!
Mike Martin