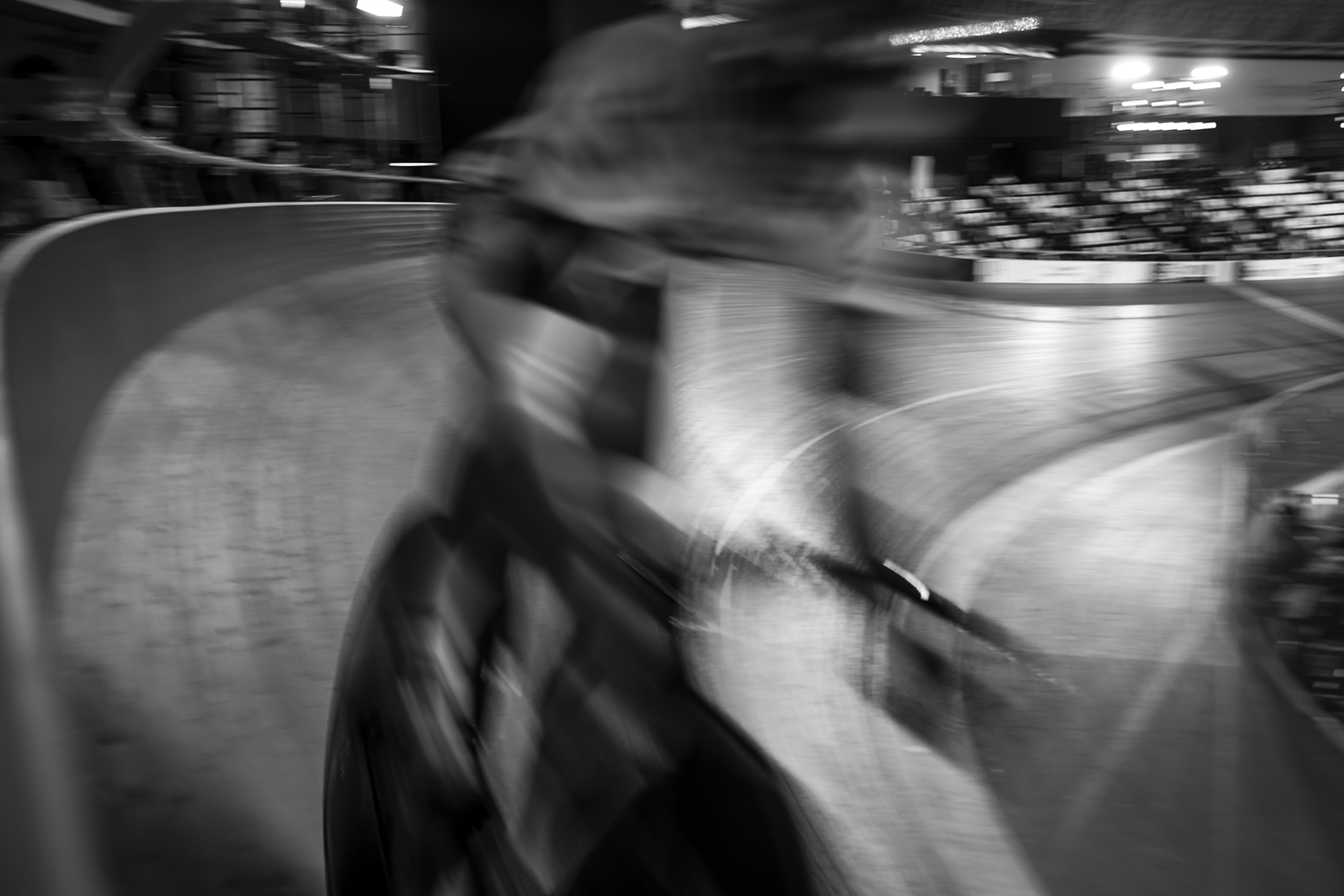 An email message can lead to nothing or something. One was from an old friend, Yohei Hanazwa, who produces crazy events in Japan now. You might remember him from the friends chapter of our 2007 video. He let us know that official Keirin had tracked him down and asked if he knew how to get in touch with MASH. To promote the 2020 Olympics coming to Japan, Keirin was organizing a large event at the Izu velodrome, inviting national and international racers to compete and wanted to invite us. Incredible! Track Party was a one day event that encompassed a fixed criterium, a box jump demo,  a flatland demo, live music, comedians as announcers, gold sprints, vendors, and a ton of track racing. Enclosed are details from this special time in Japan getting hyped on bikes.
The Izu velodrome is a magnificent structure. Modern indoor tracks come at a steep cost, but are a requirement for a nation applying to host the Olympic games. The Izu velodrome is five years new and is perfect. It is built on a cycling campus that includes multiple velodromes and a Keirin school, which hosts training and racing for the state and national level teams. Programs like this are crucial for the future of this sport community.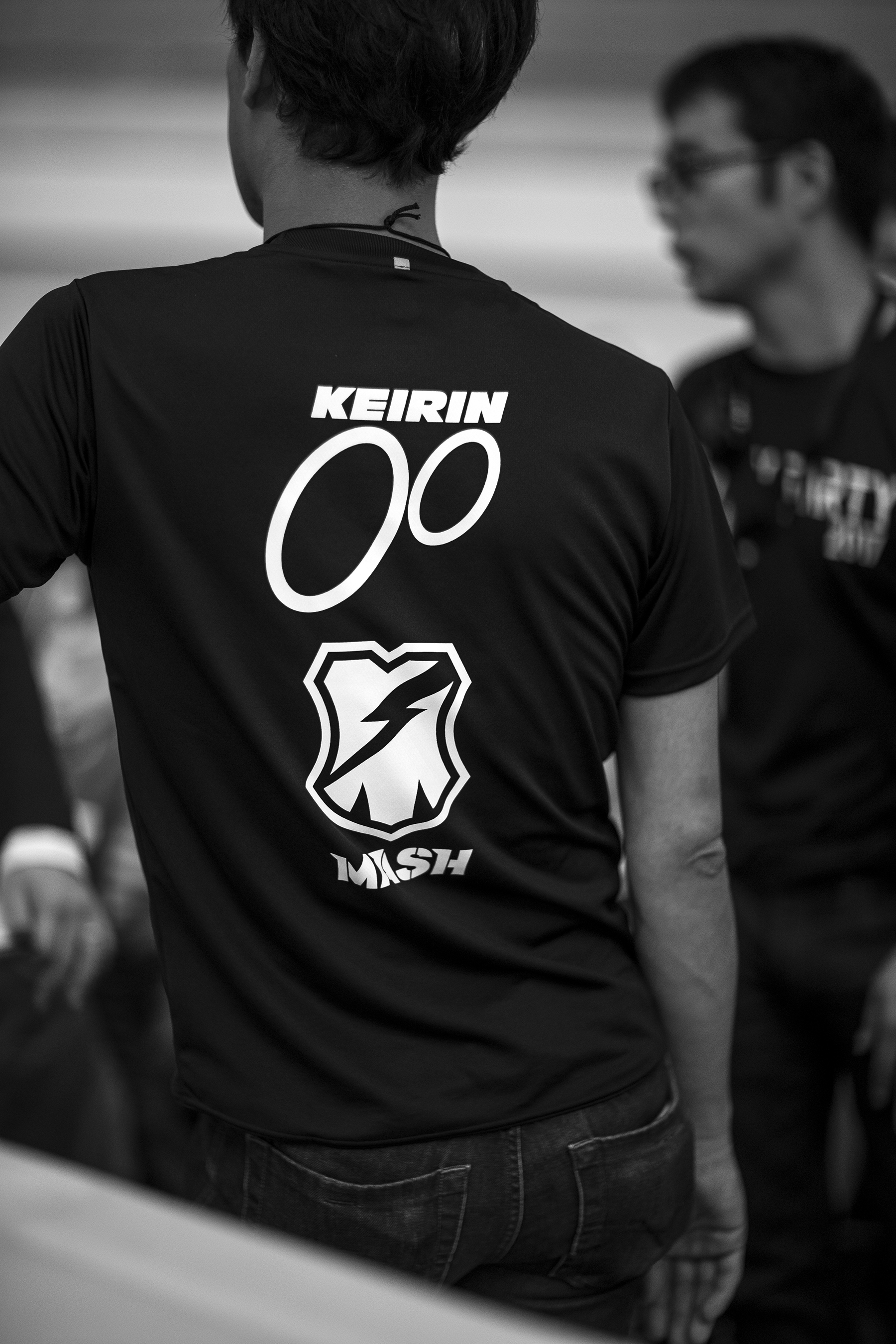 It was a massive rush to be invited to race on this Olympic level velodrome. MASH was born on the street, helping adopt bikes intended for velodrome use and contributing to the fluidity they bring to the streets. Over the past 12 years, the velodrome has been a part of our community, but admittedly, a smaller piece than other cycling formats. It could be location, with the closest track an hour away by car, but a core group from SF have made the pilgrimage year after year to train and race at Hellyer.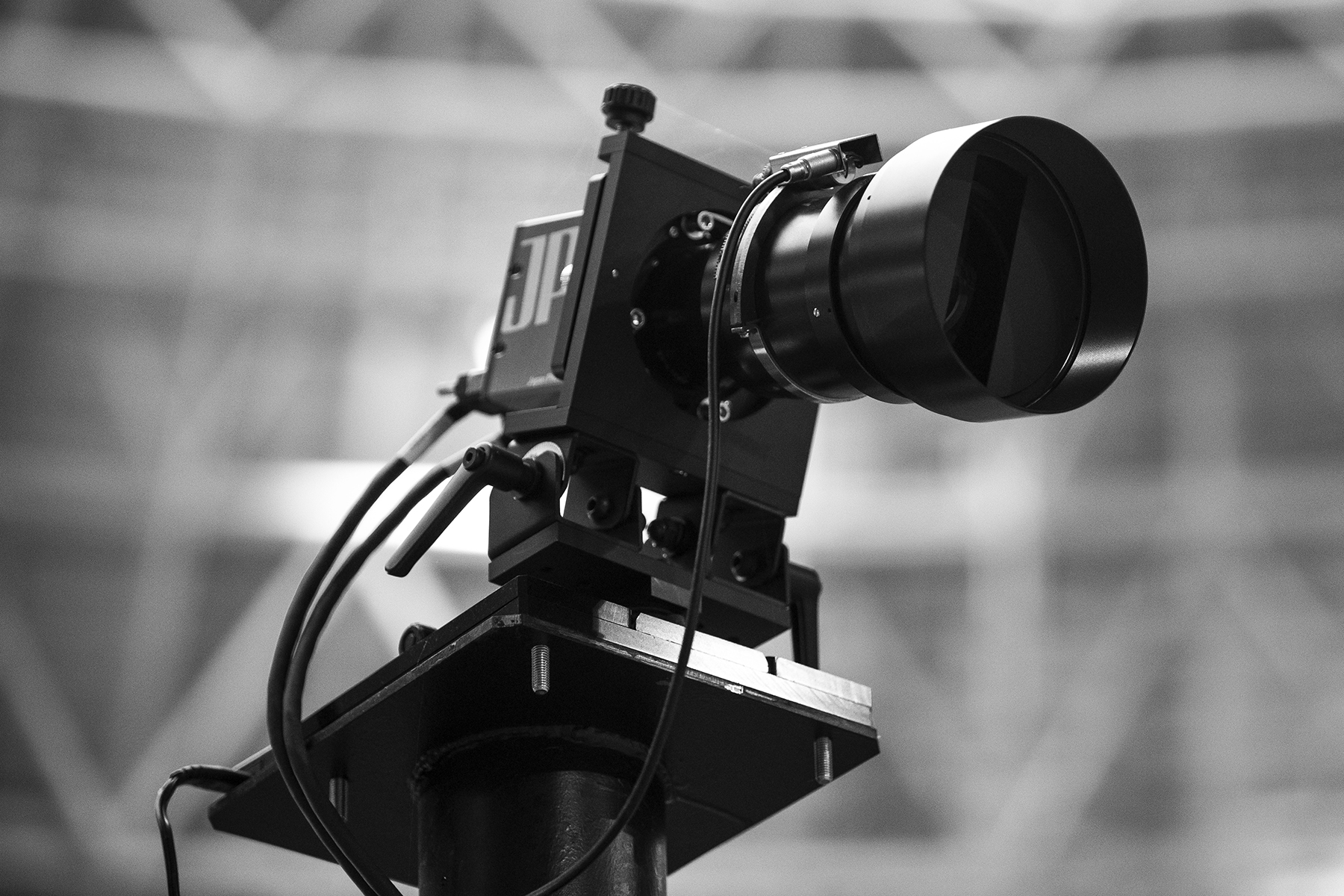 Ever wonder what those high speed cameras that record photo finishes look like?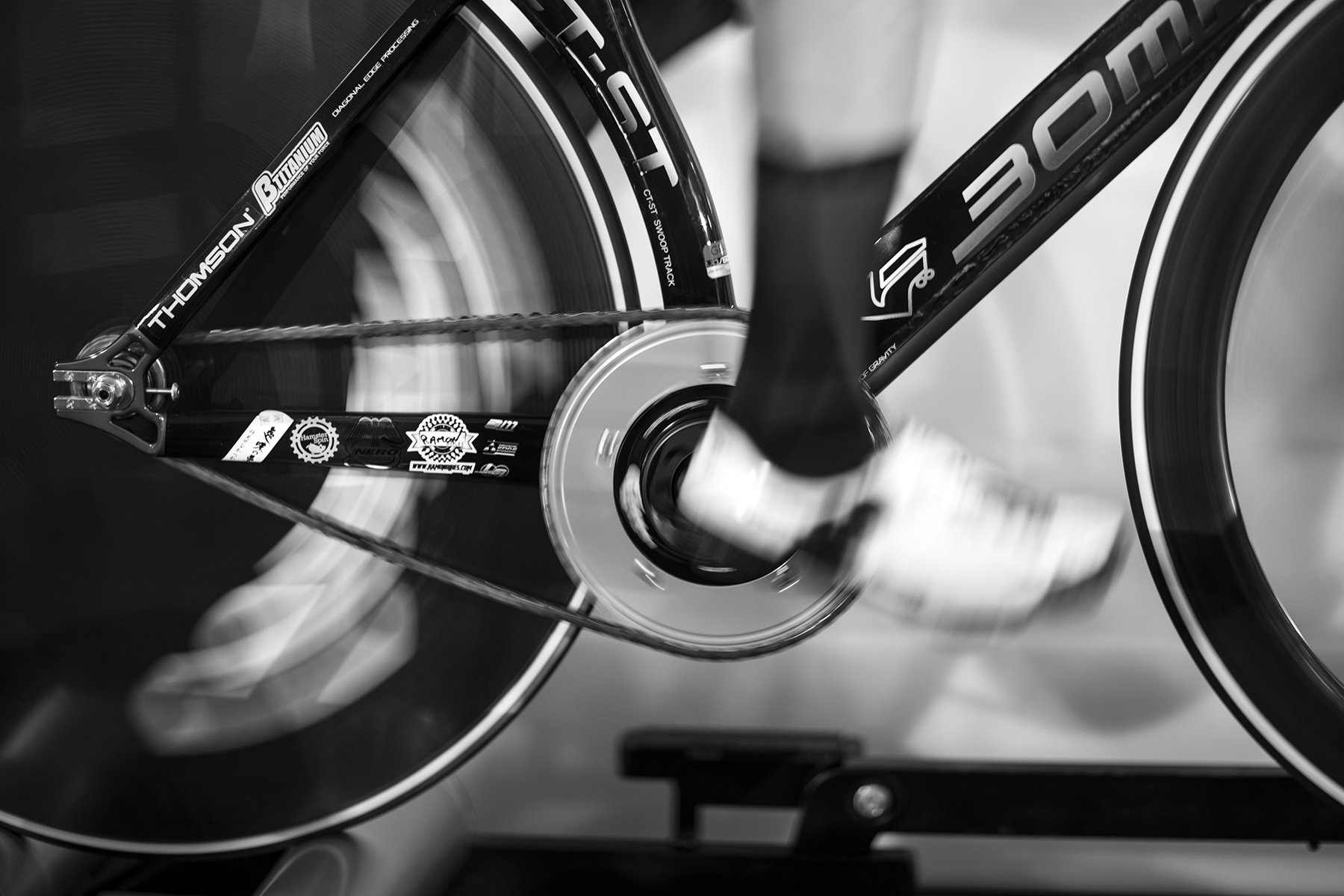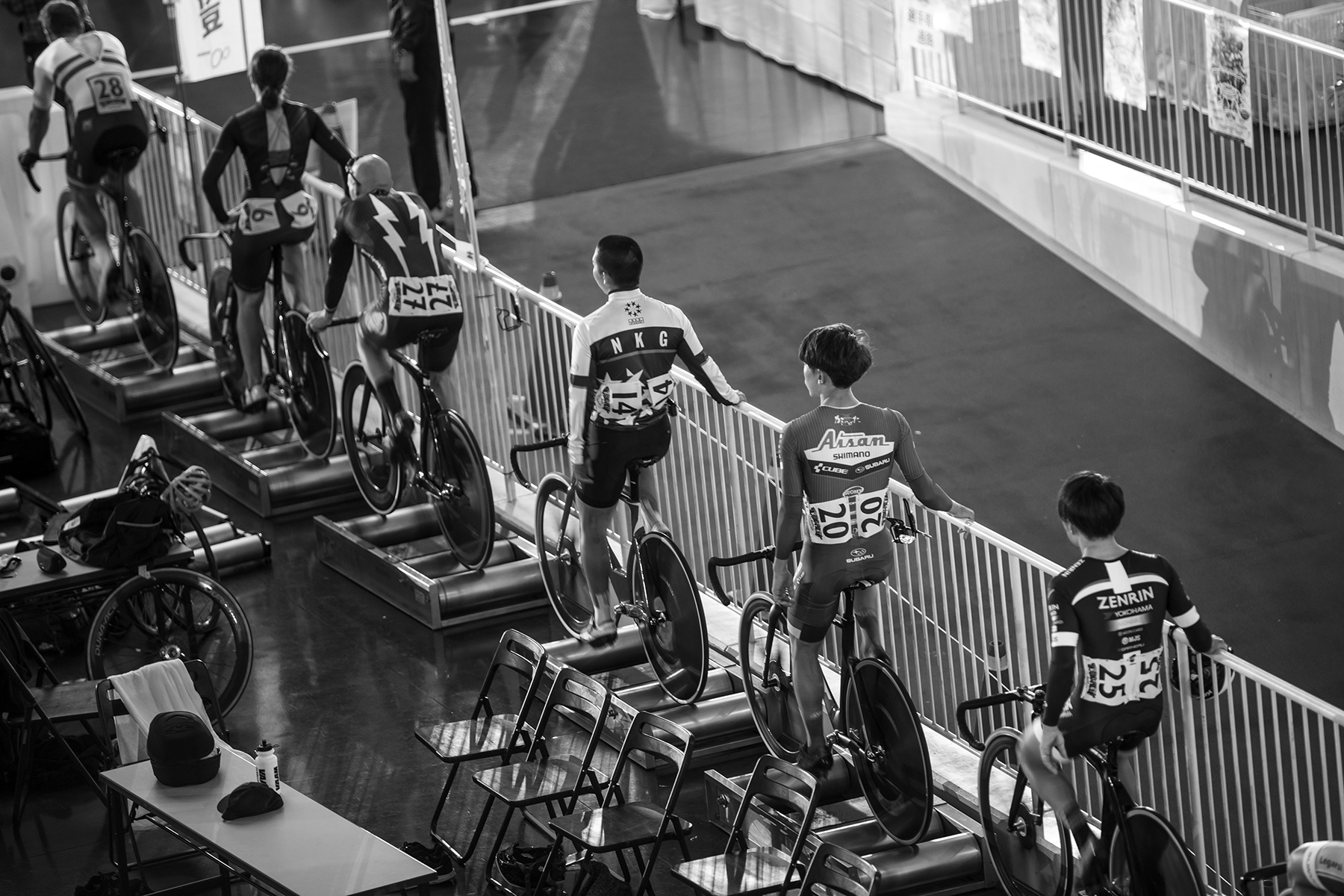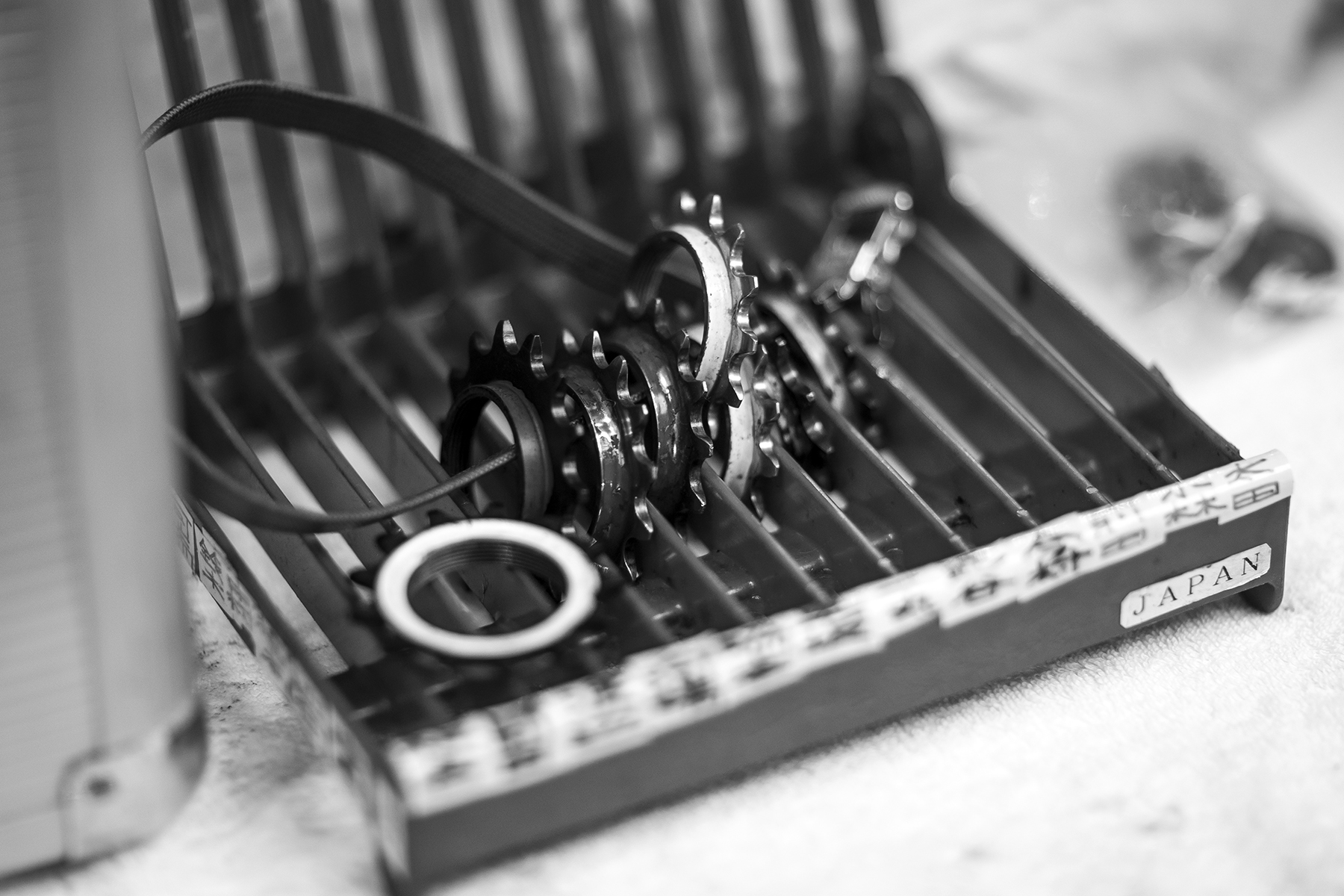 Track racing has been part of the Olympic games for 120 years and with the rise of urban cycling feeding into fixed gear criteriums, there has not been a spike in track cycling that reflects the rise of the bikes born from the velodrome.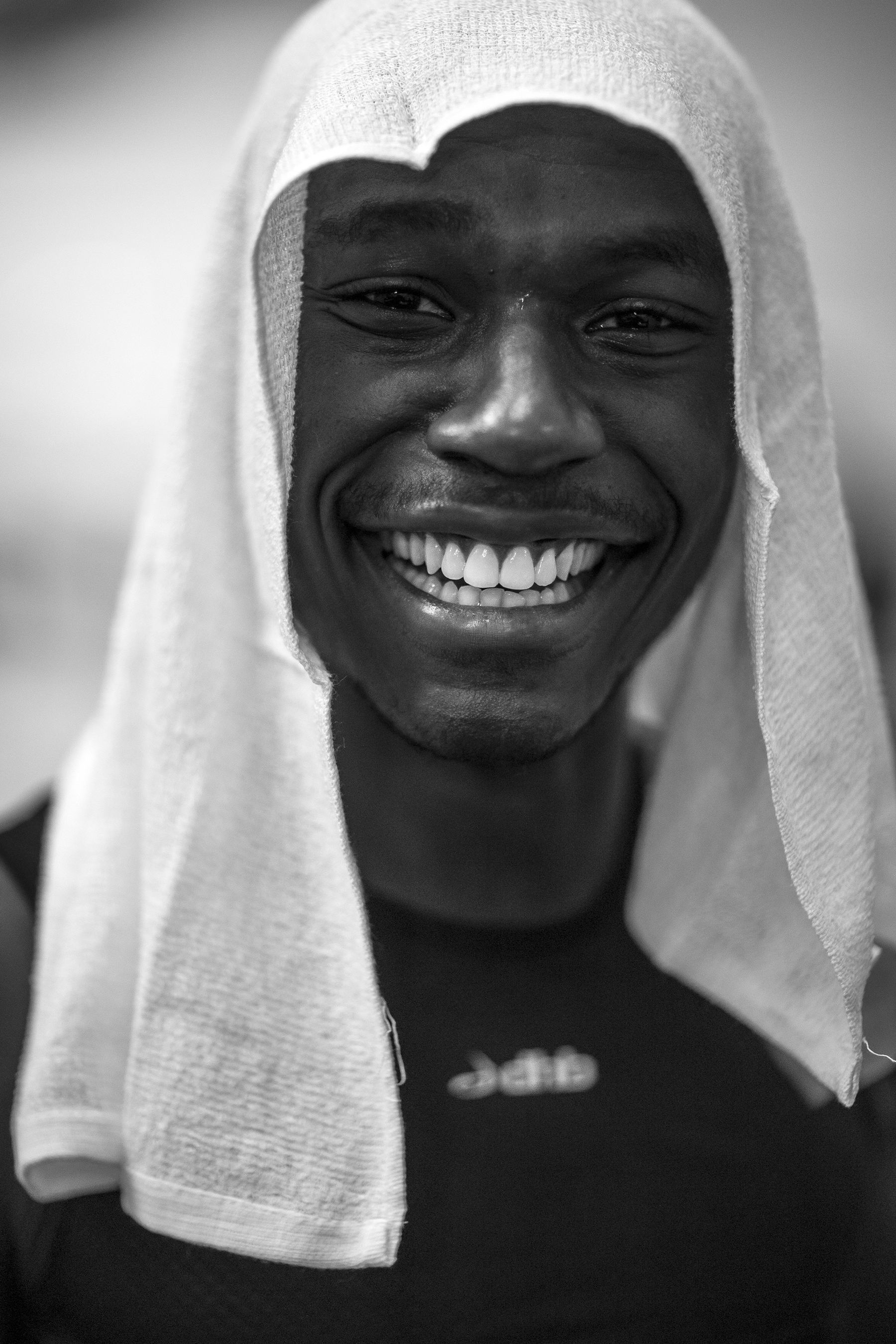 Happy to have been able to bring Duke on this trip. He raced, explored, soaked, and ate some new stuff.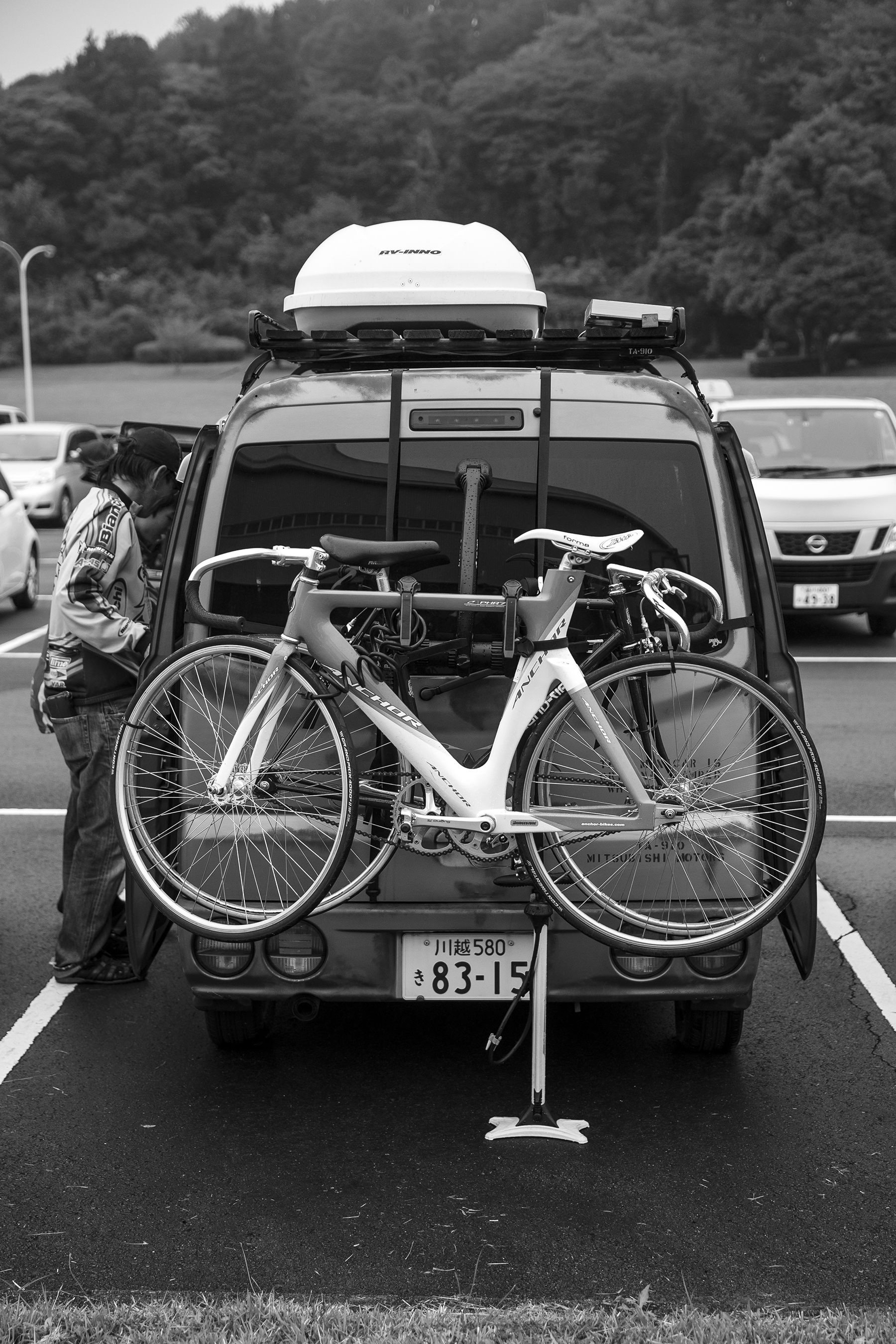 Outside the velodrome, several events, displays, vendor tents, and a fixed criterium all happened in the rain.


Freddy!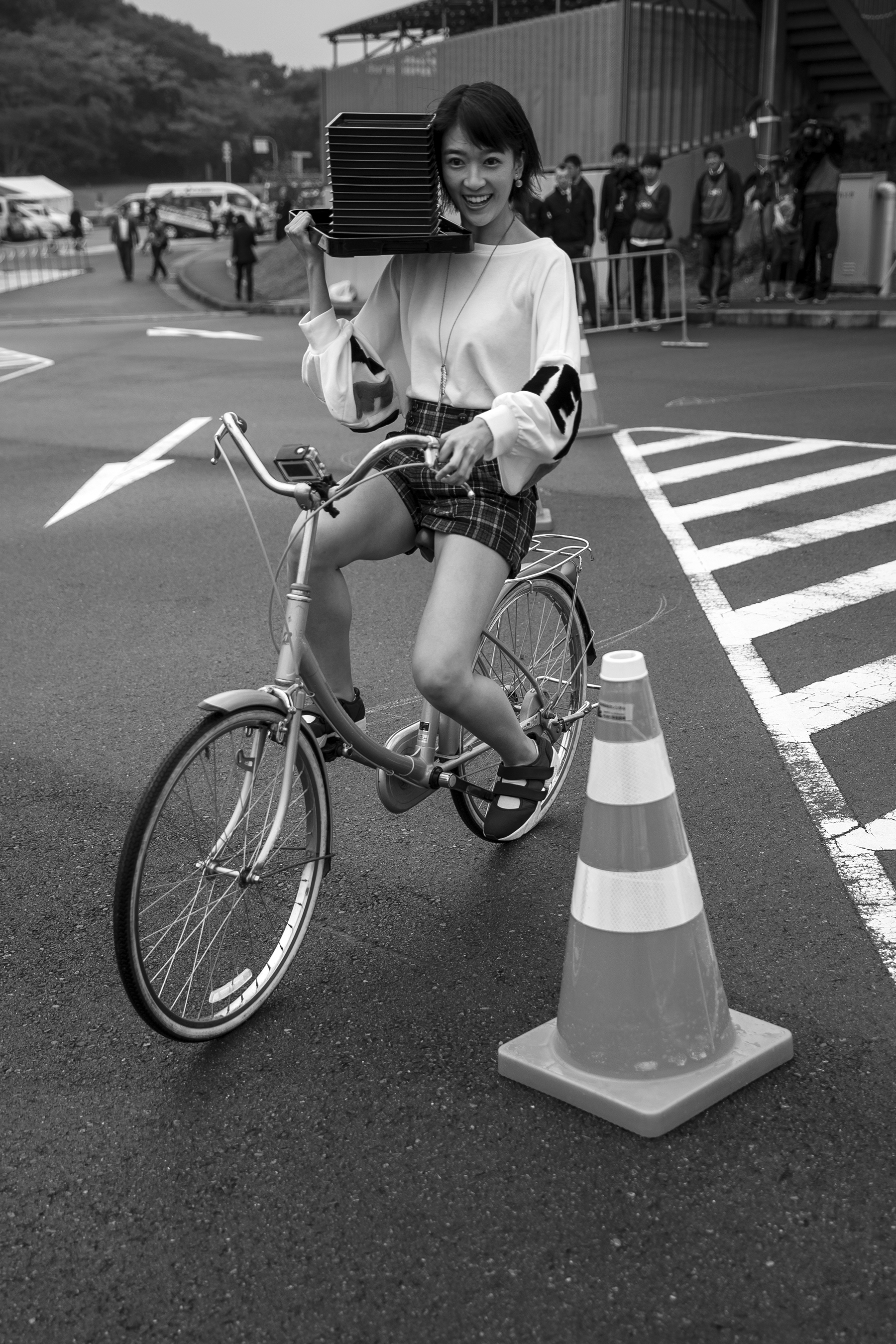 Meet the press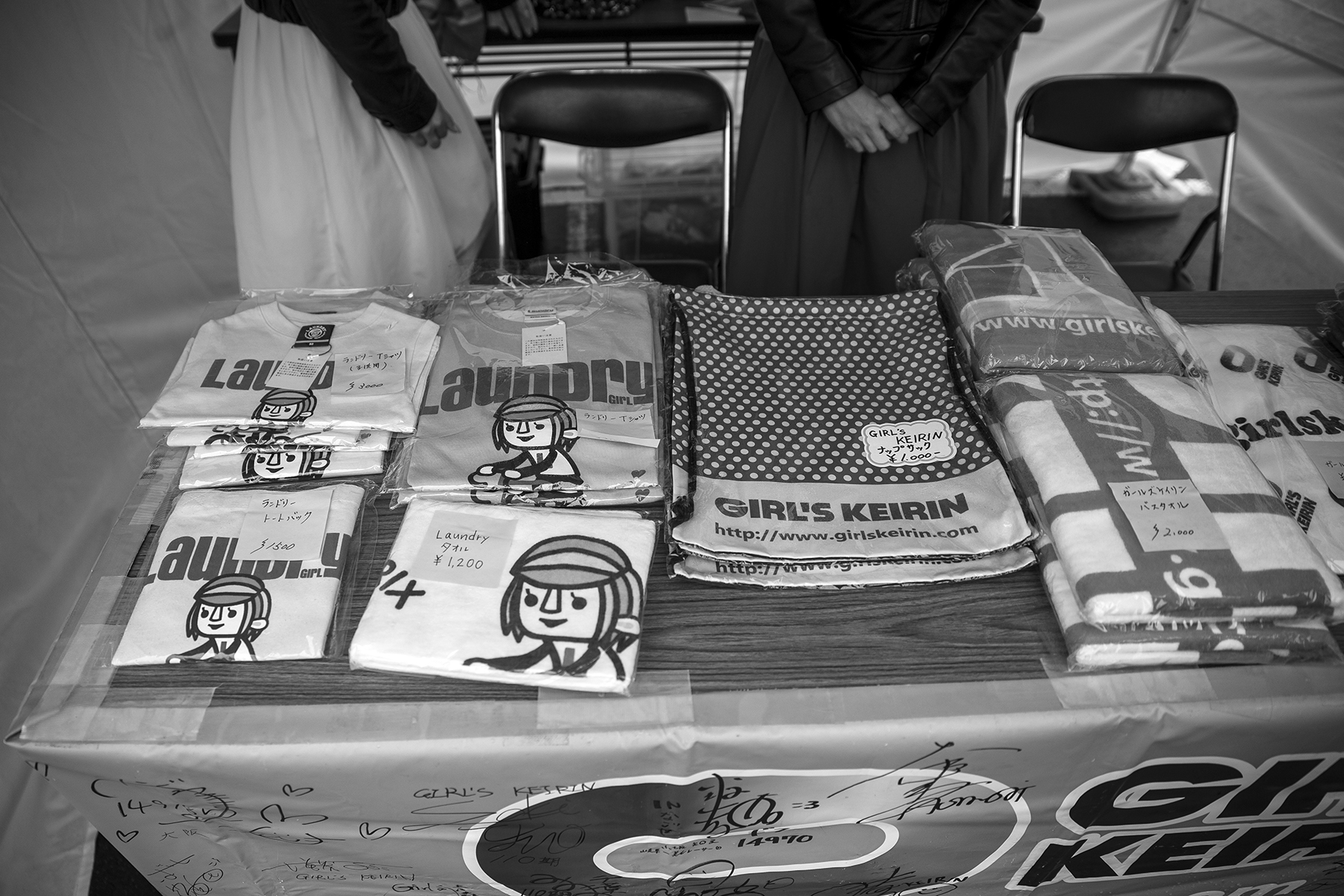 The women's Keirin racing program is growing in Japan. It still feels a bit sexualized, but we hope to see this component mature in the coming years.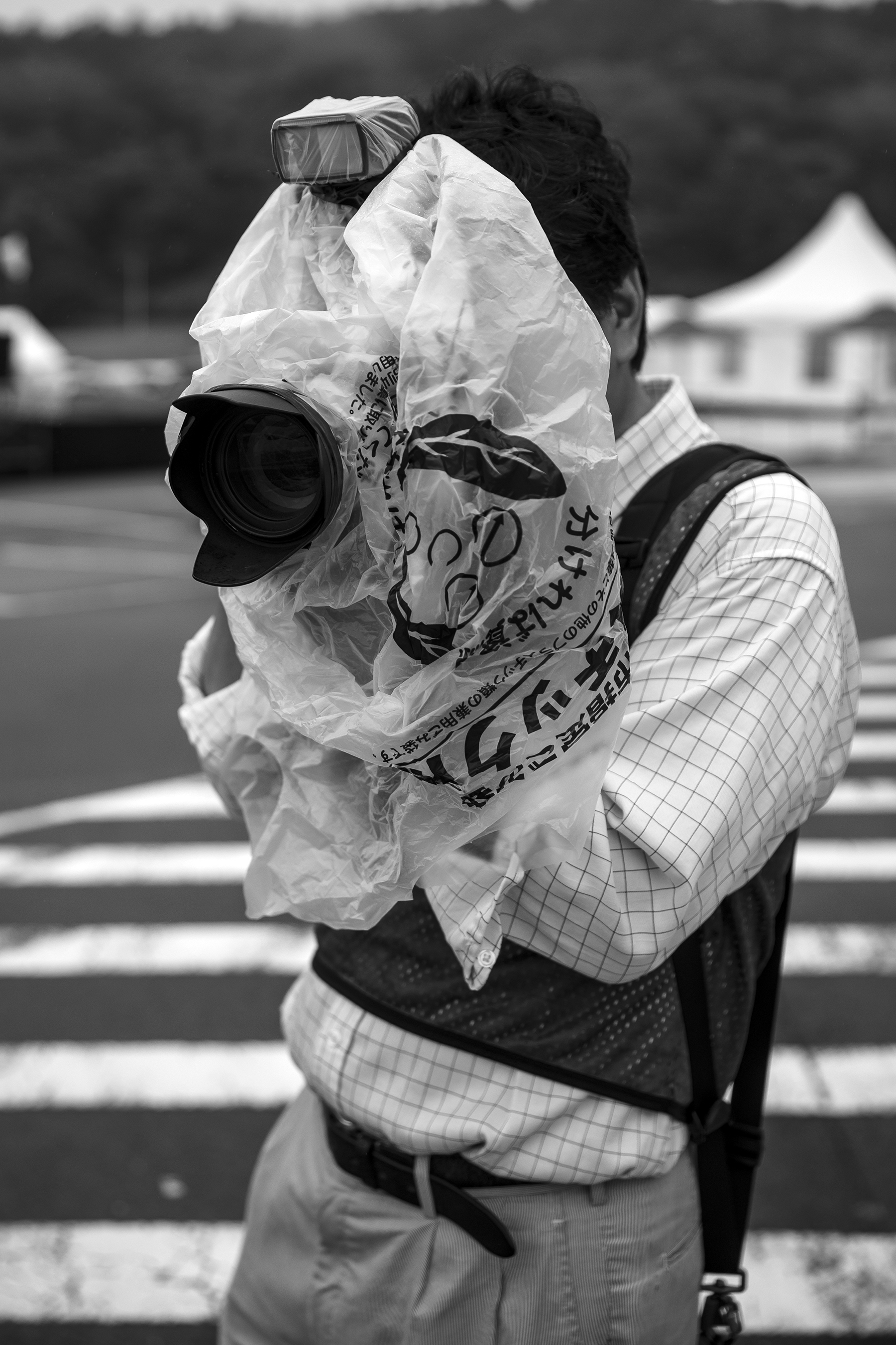 Who's ready to go back inside?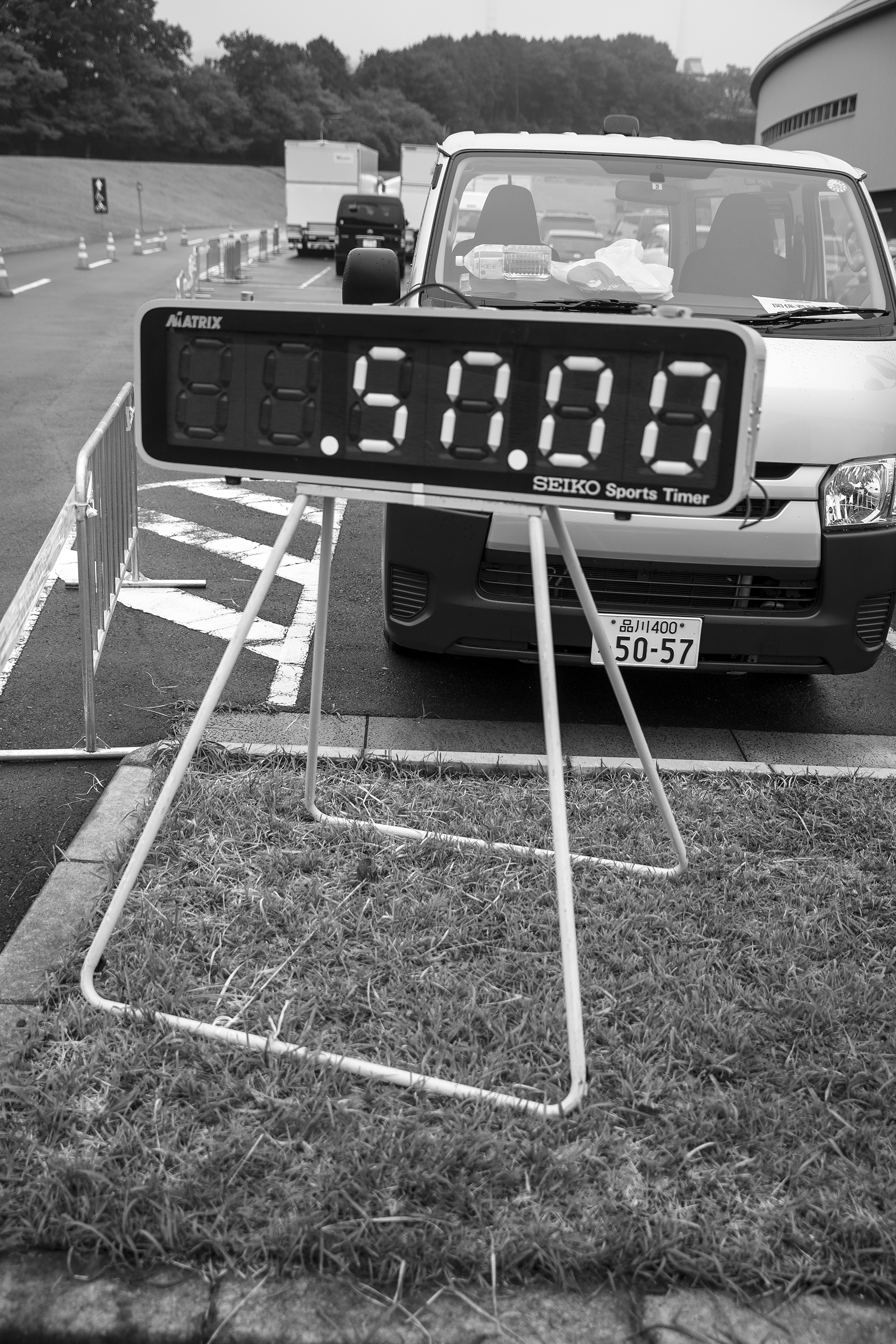 Beautiful Seiko lap timer for the fixed criterium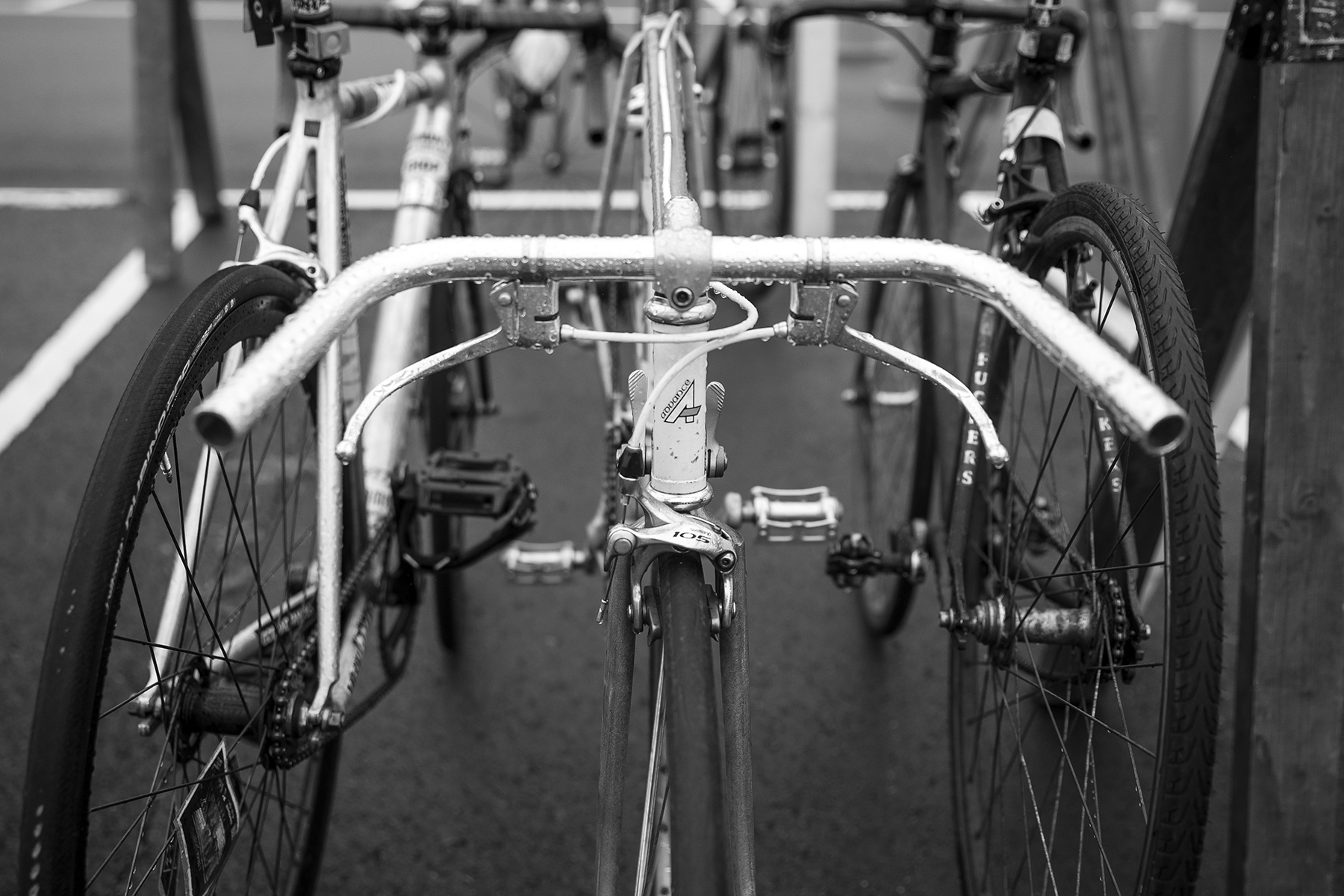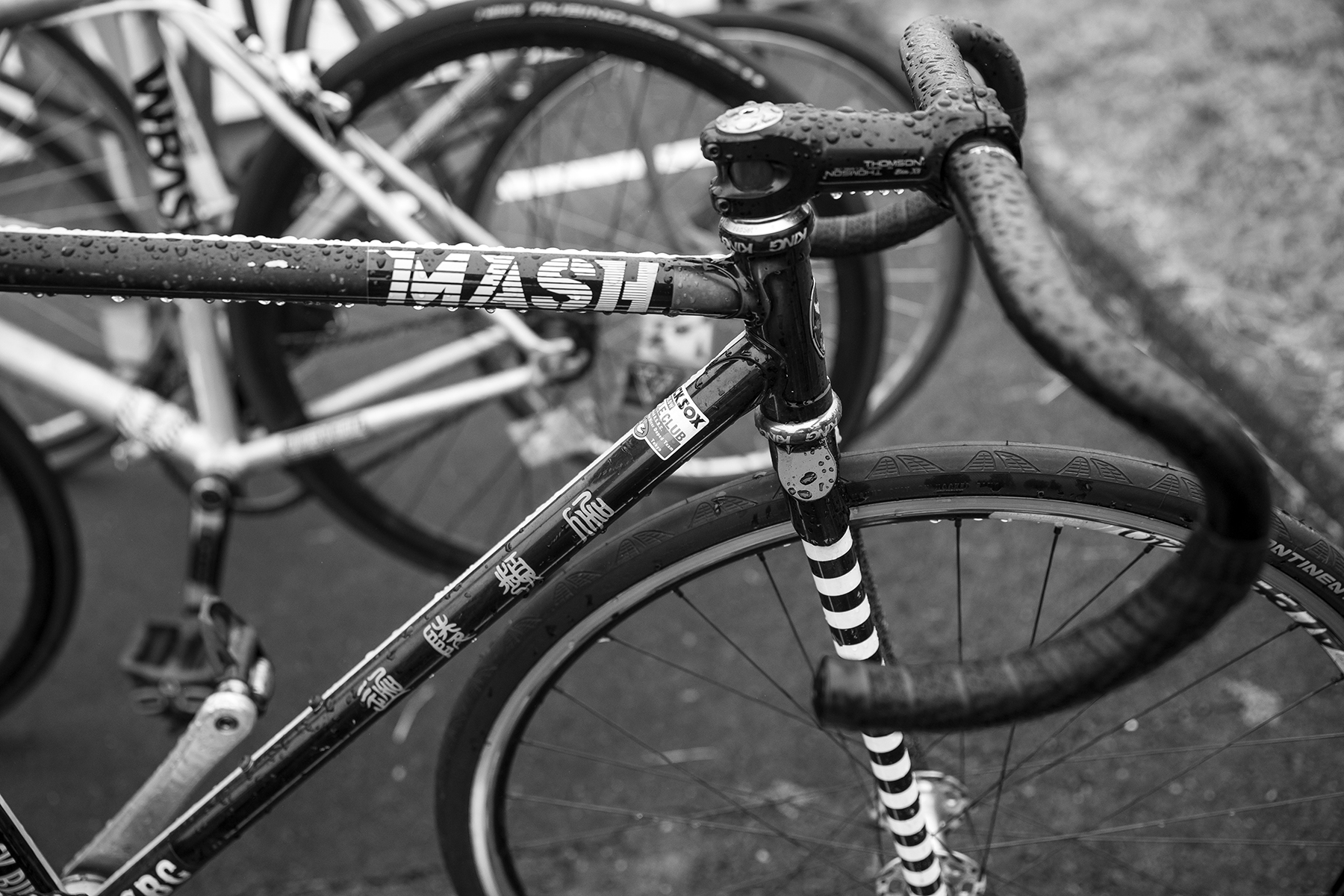 Nickolas's Kalavinka street bike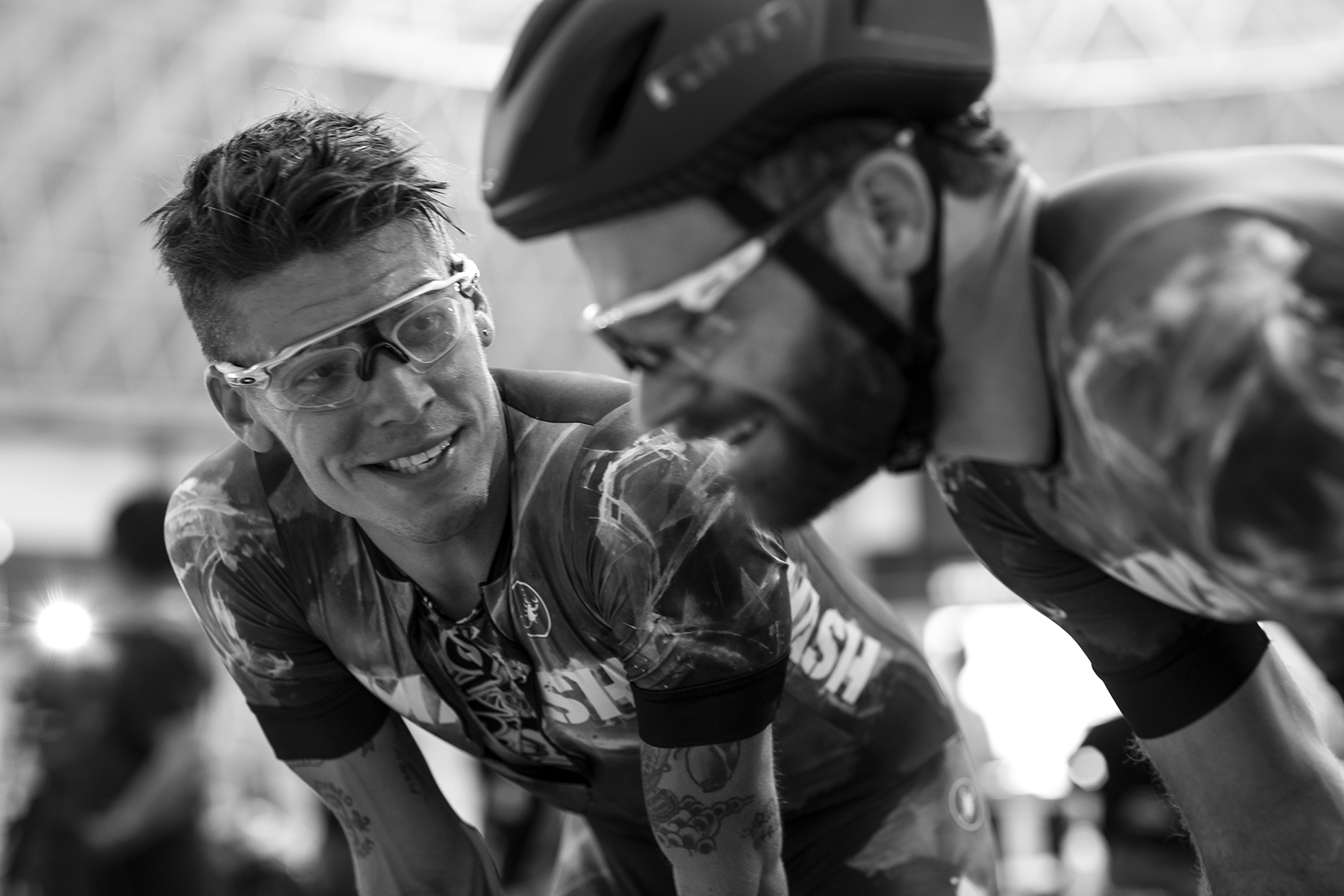 Traveling around the world to race bikes is an incredible opportunity. Rainier and Chas have found themselves in so many inspiring moments together over the years, and this trip was one of them.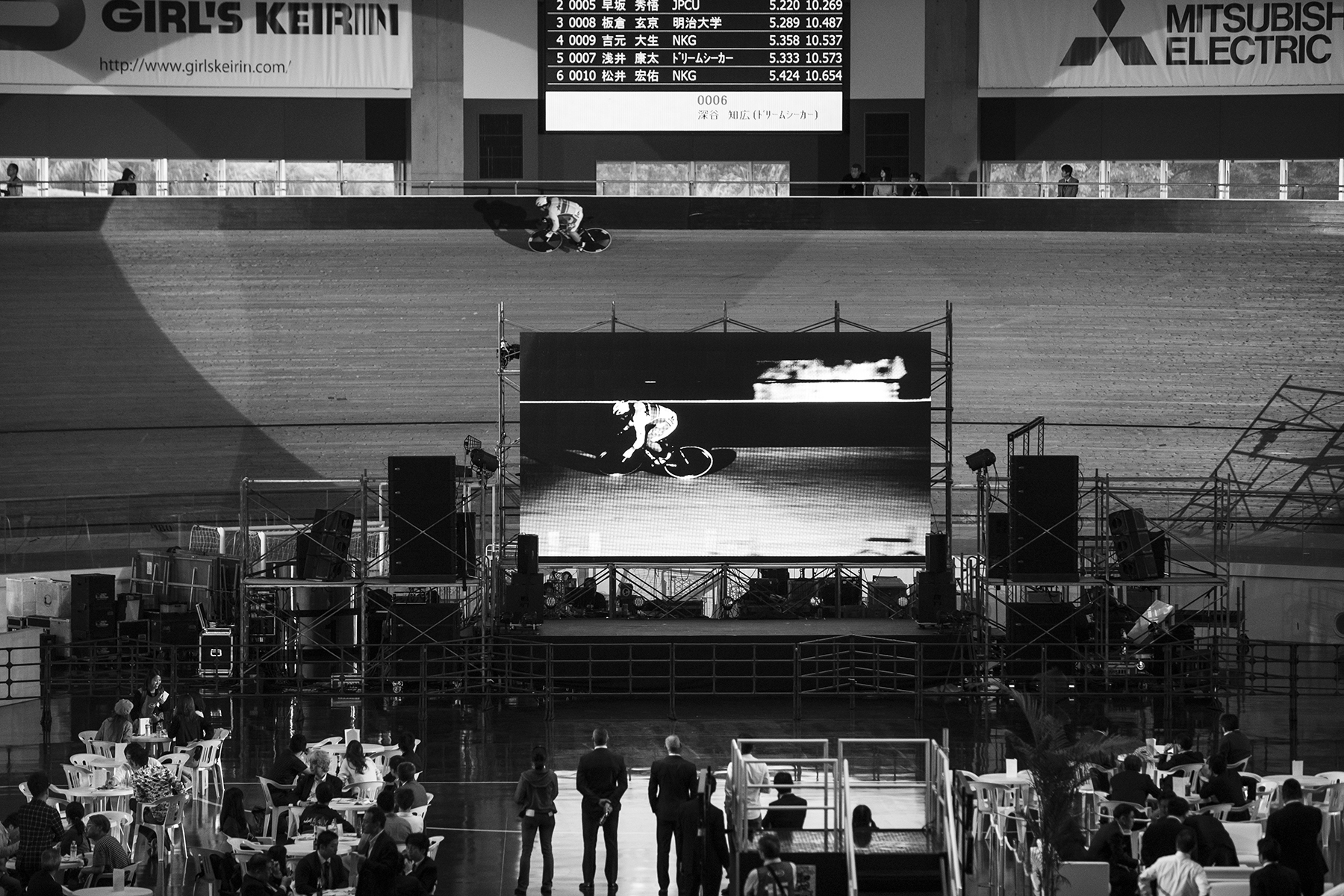 Qualifiers required putting in a fast lap. Sub 10 second laps transferred you to the main events.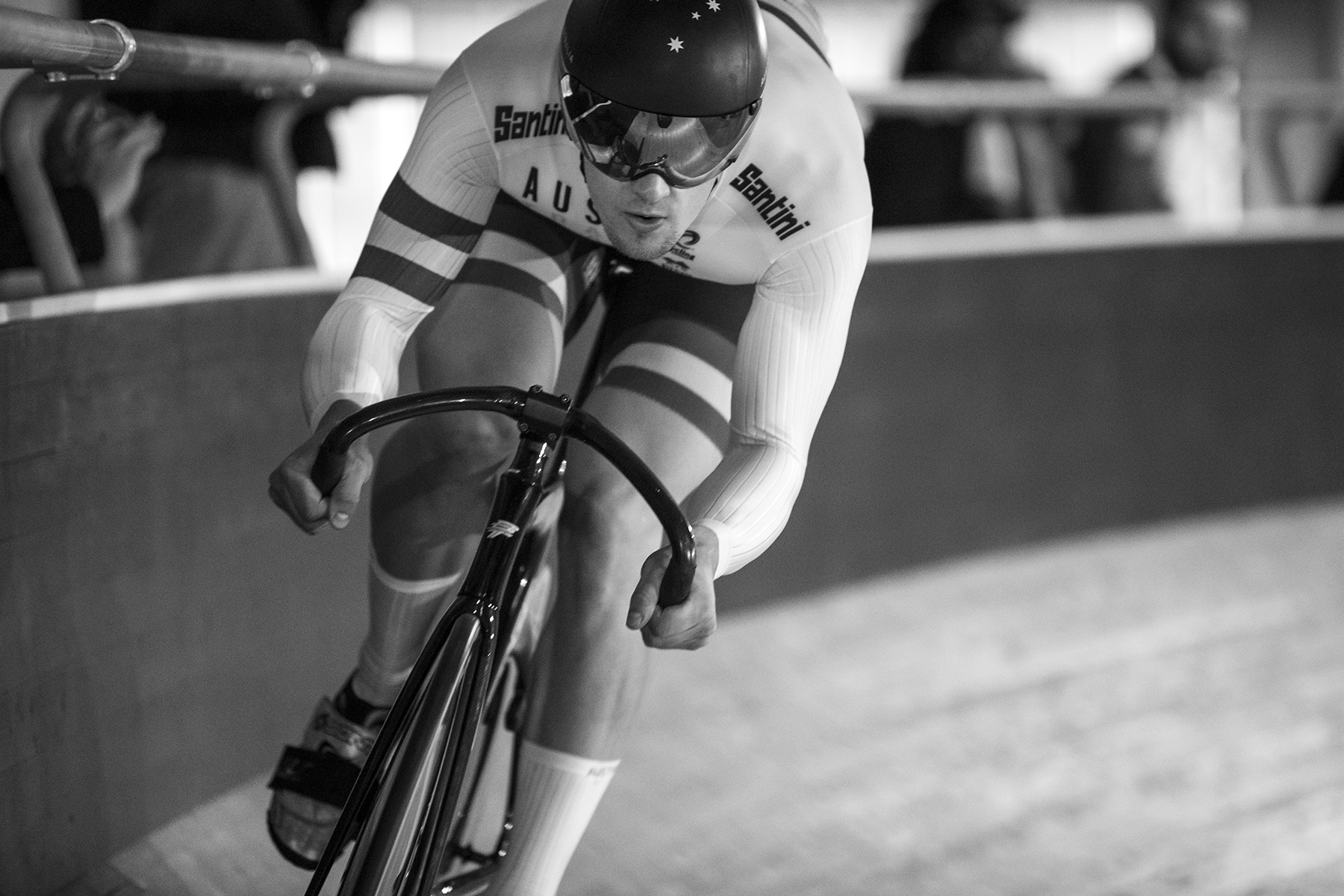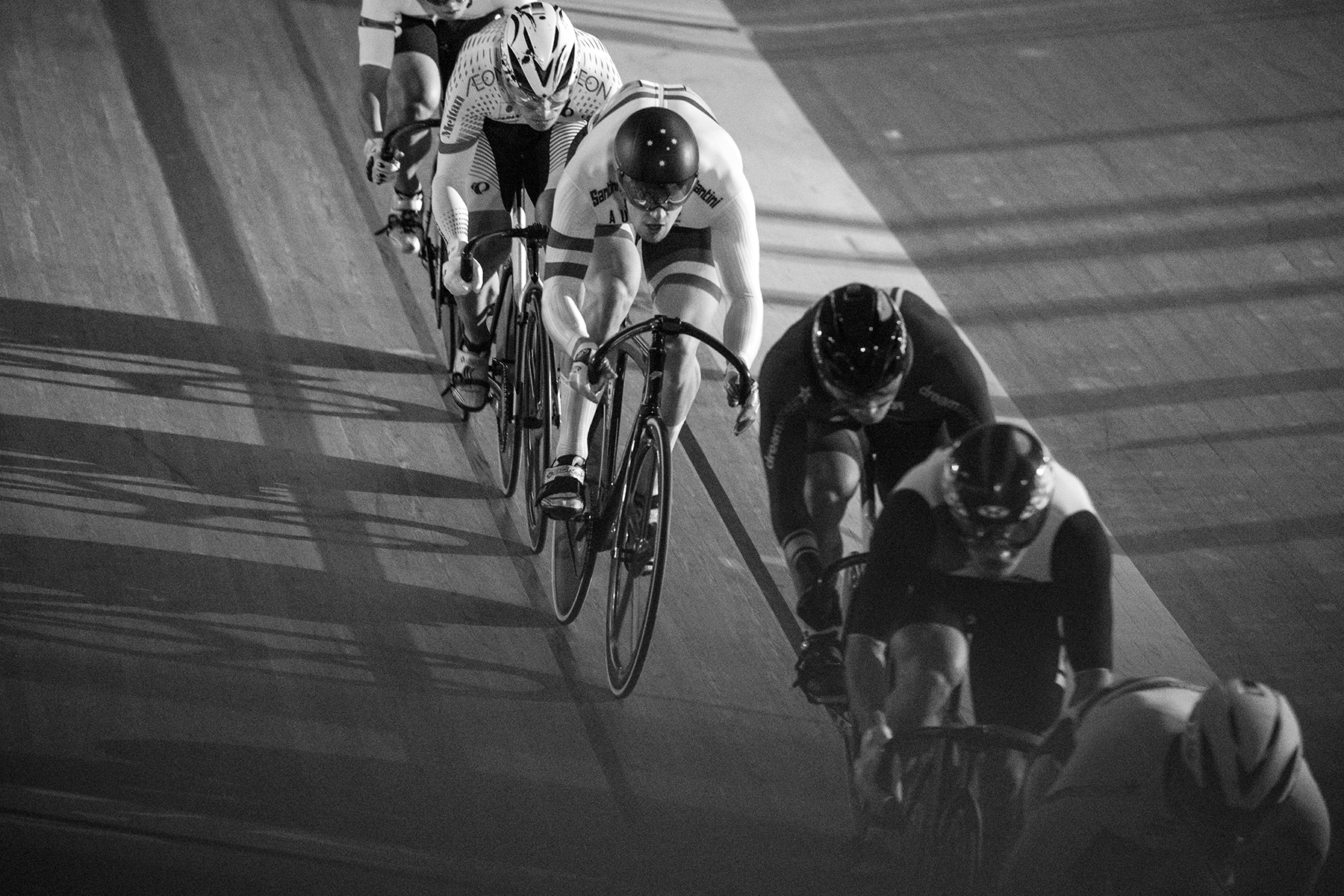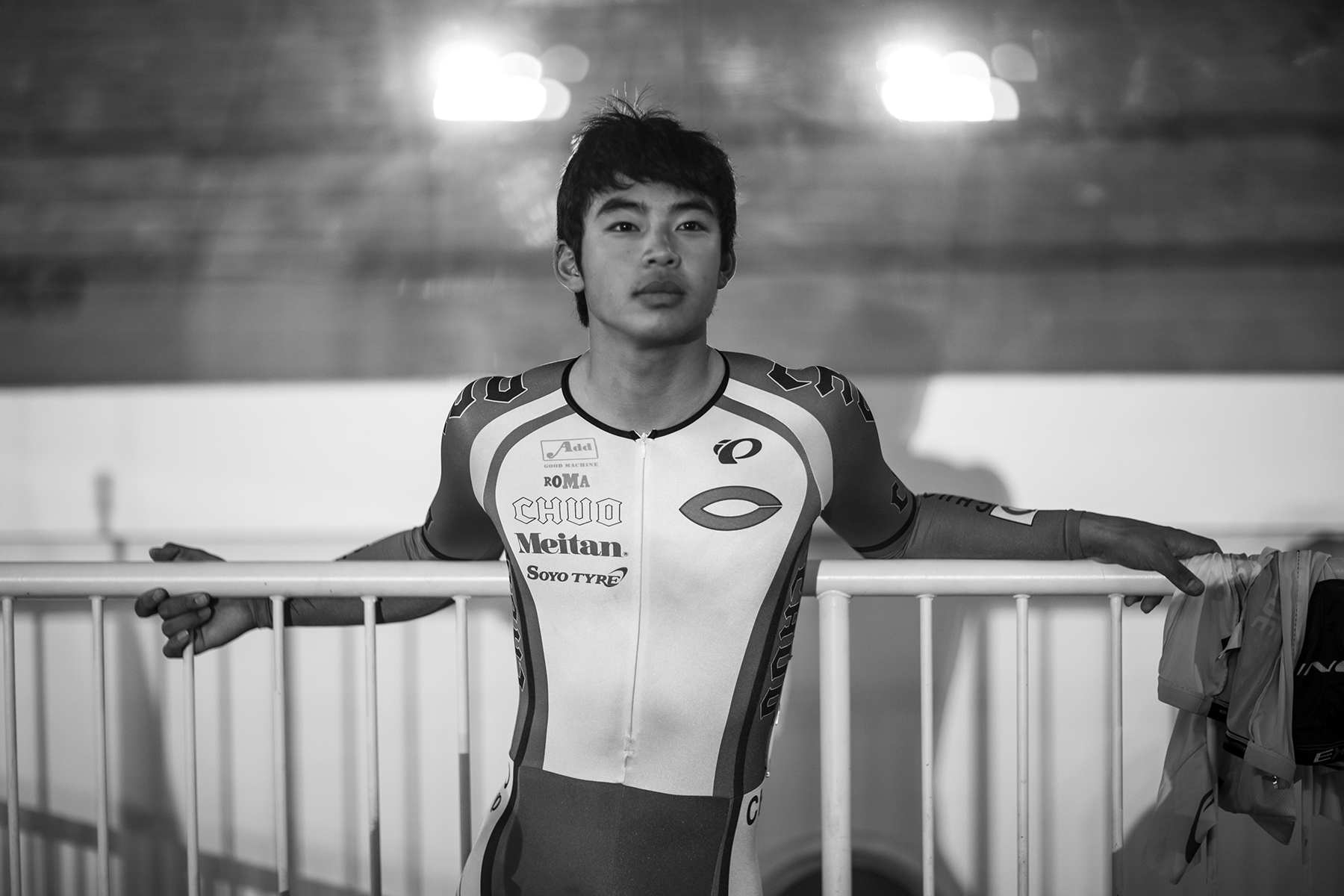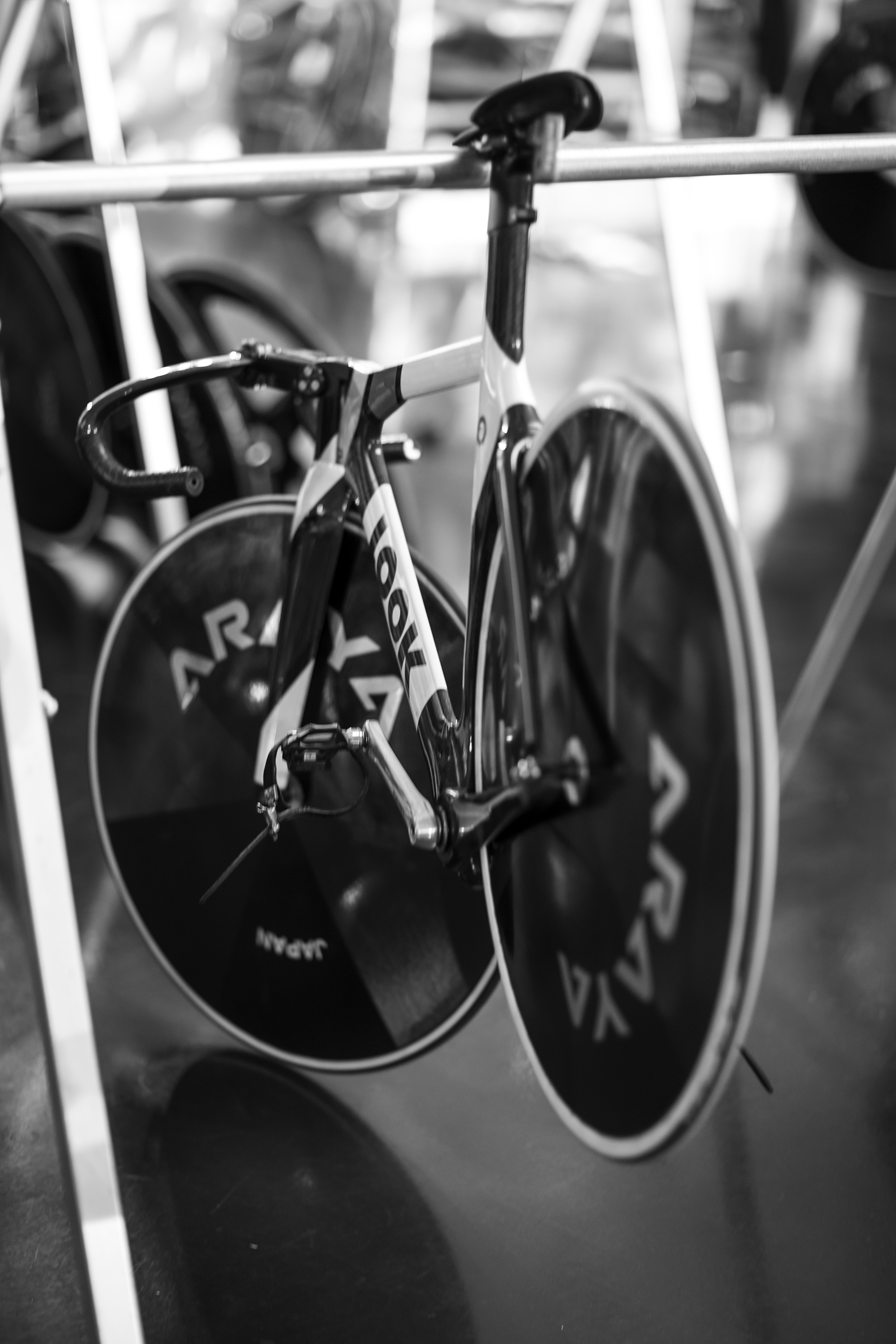 Ultra-high-performance sports speak less and less to the new generation, and this is a concern for its organizers. A skateboarder has a low buy-in to their sport. They can roll around in the area they live and progress. Cycling has a more expensive entry that can come easier to some. Velodromes can offer youth programs and loaner equipment to help those who show potential, but do not facilitate a support system that can fund the required commitment and expenses. The facility and the equipment seem to be limiters for growth to the sport.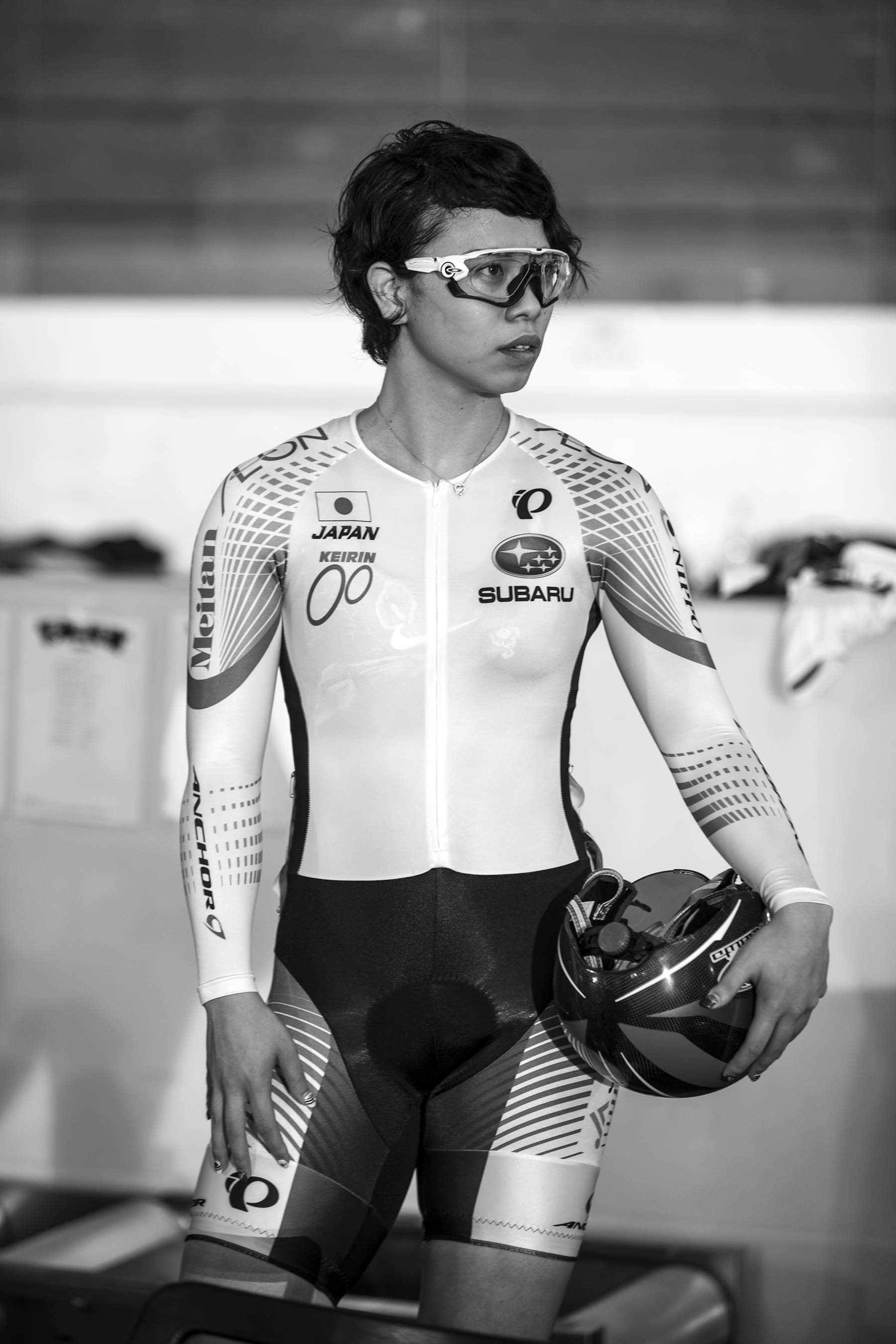 This Derny had a live camera feed to the projection screens offering a live view of the first few laps in some of the events.
Theo Bos is really fast.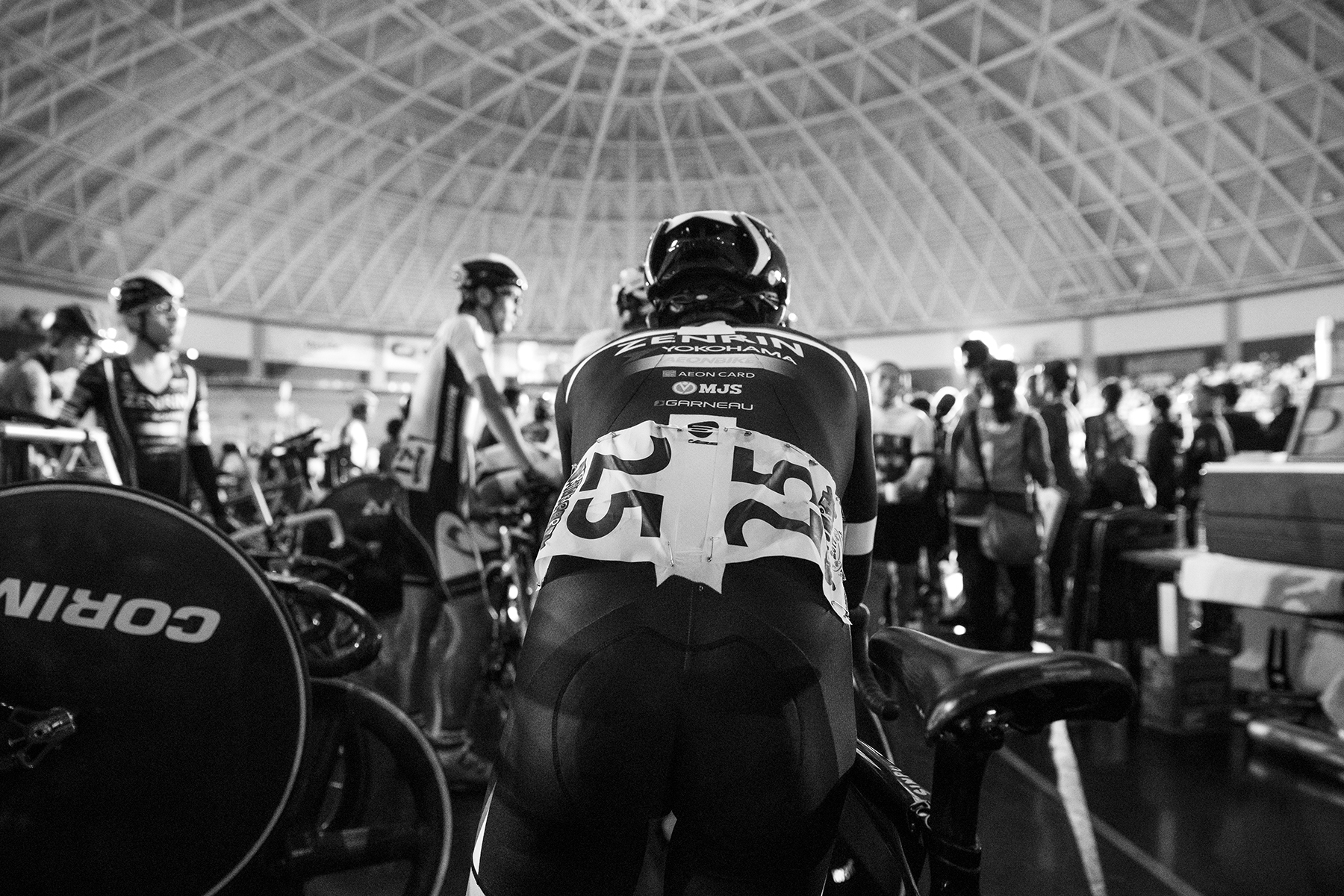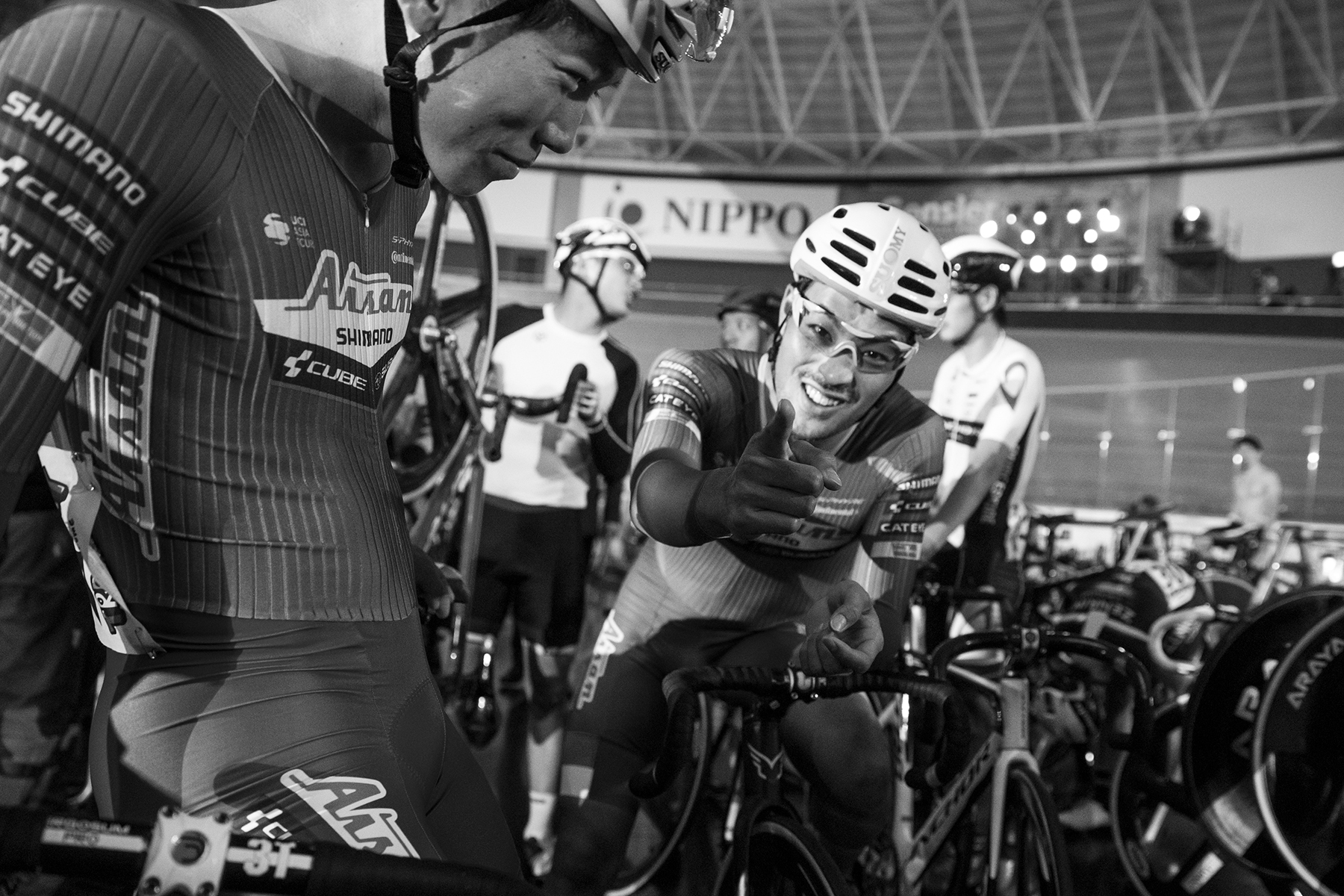 Like a skate park, a velodrome can be a community center – a place where those interested can meet, share ideas, train, learn and race together. This trip was challenging to digest as a high performance sport. It felt like the future of these spaces and this level of competition could be less exclusive – opening these spaces to after school programs, maybe using the infields for mixed use like skate parks.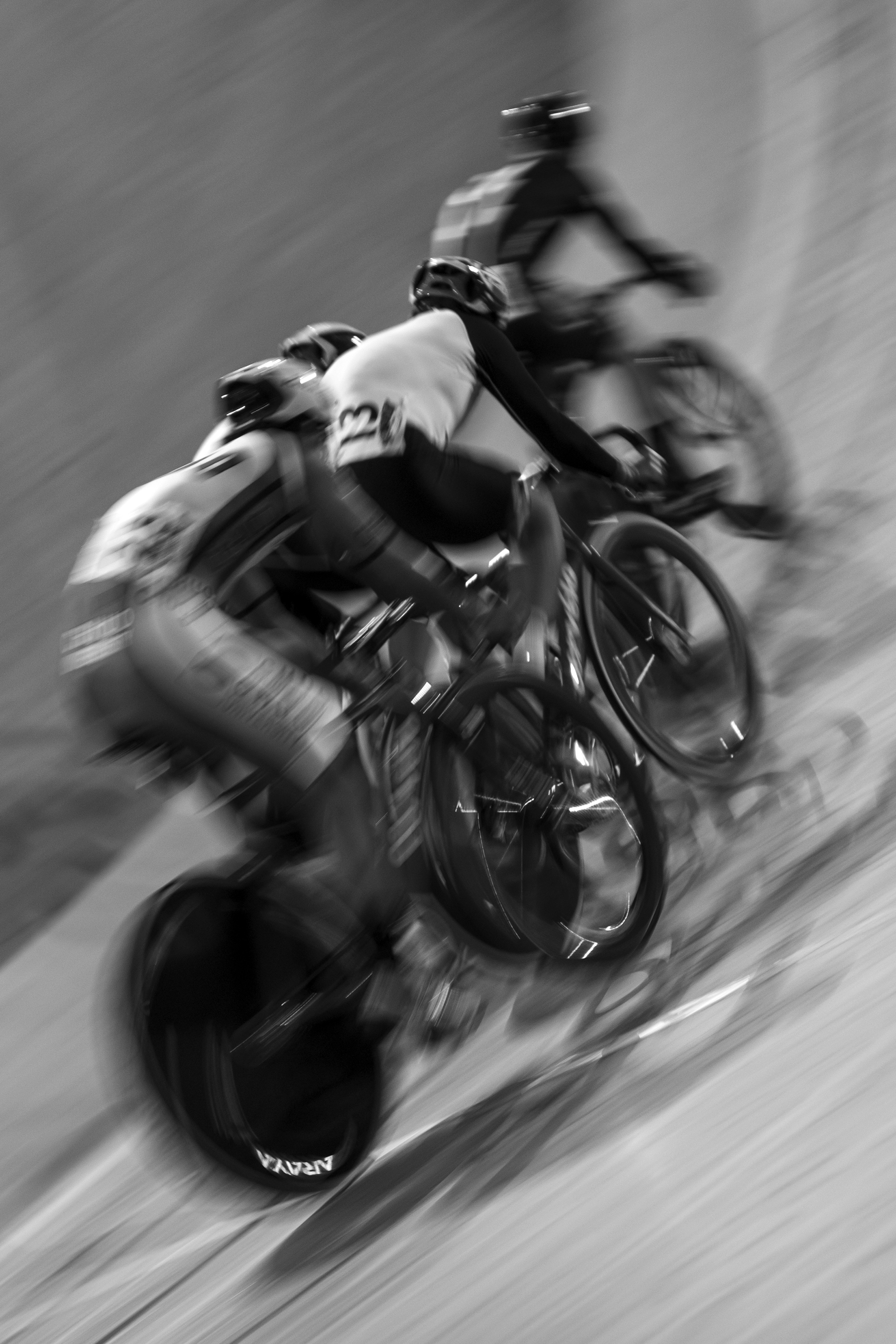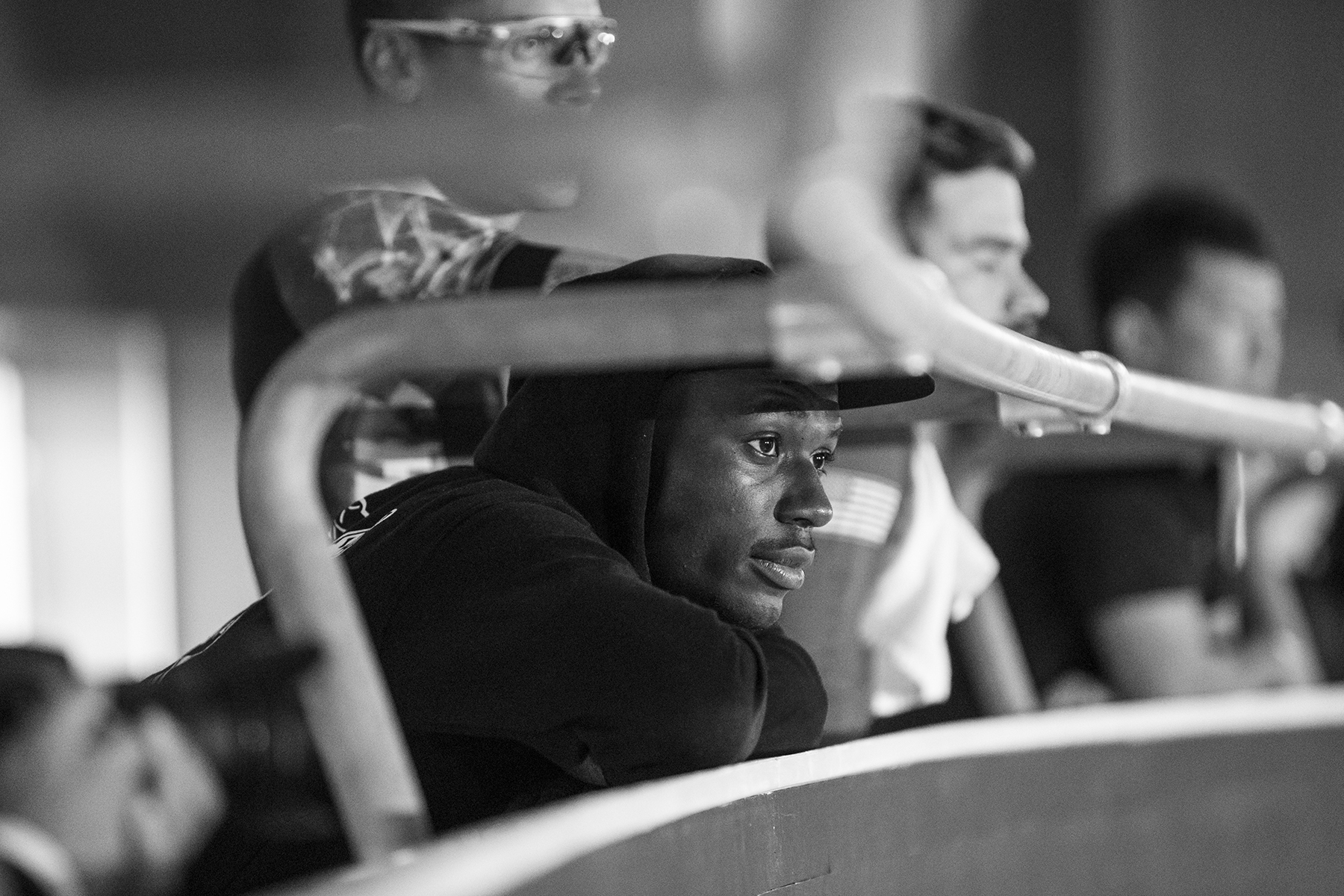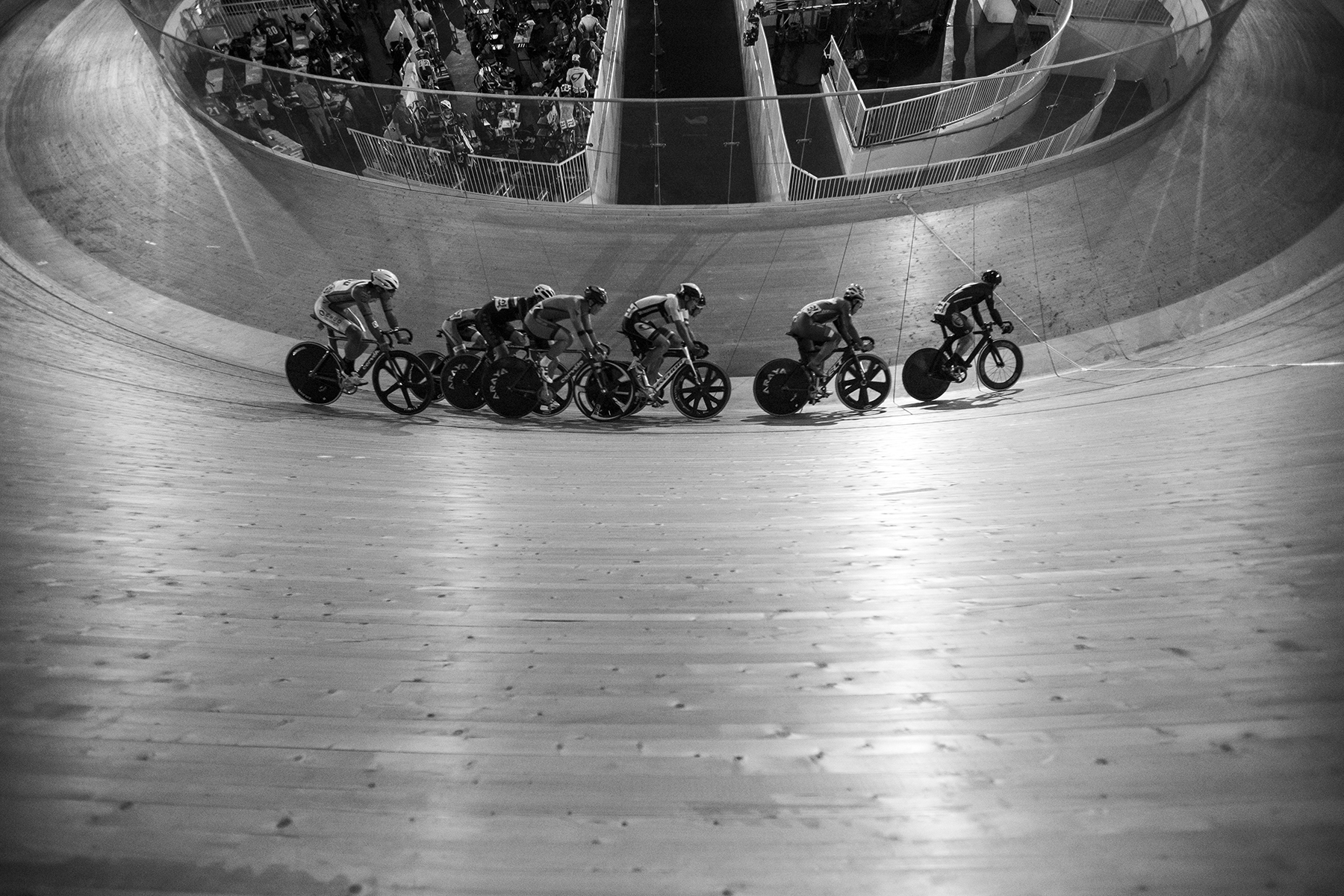 View from the top of the bank looking down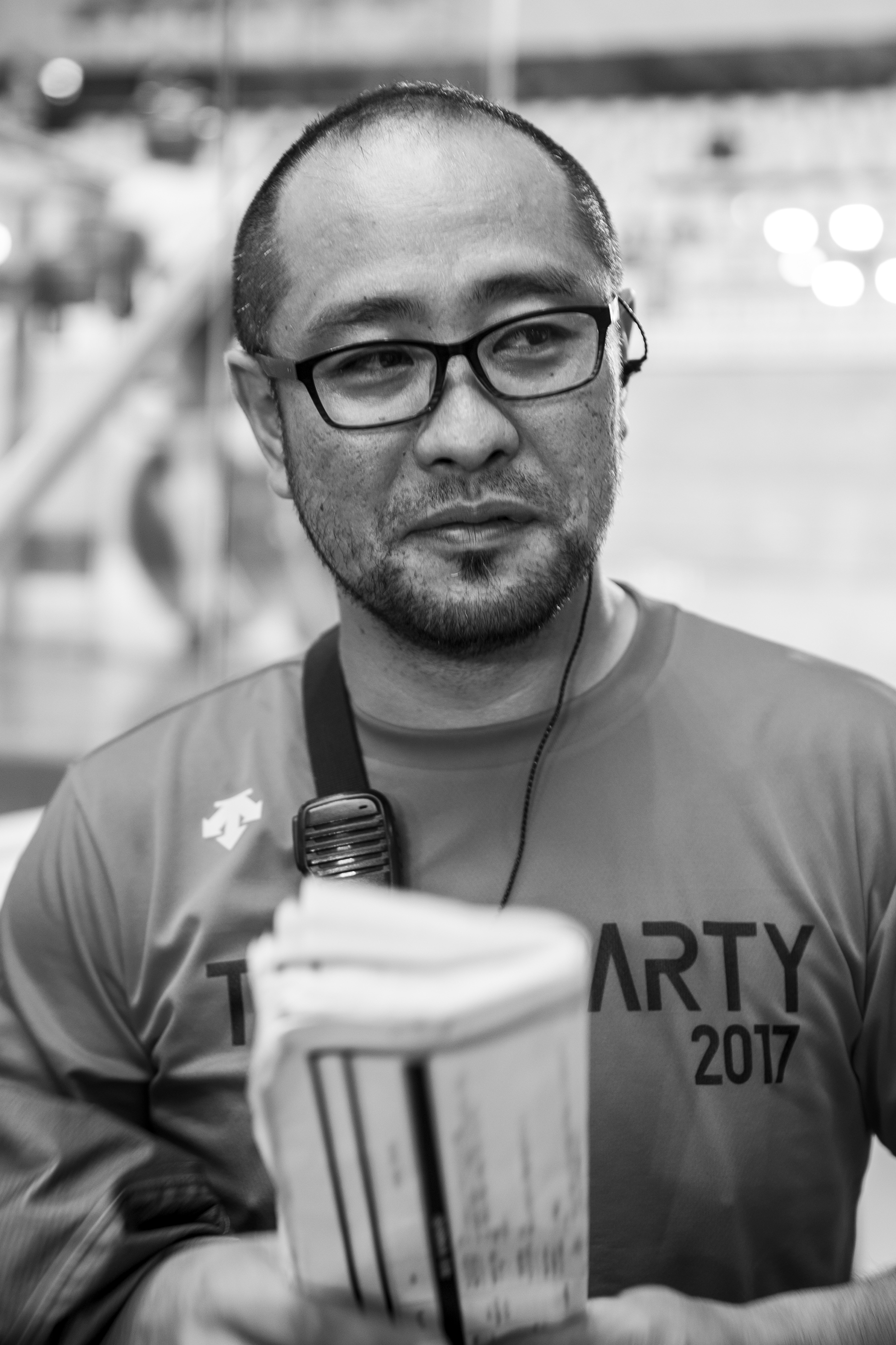 This is Yohei, you might know him from the friends section of a video we released in 2007. He is an event organizer in Japan, and helped bring us on this trip. Thank you for helping make it happen!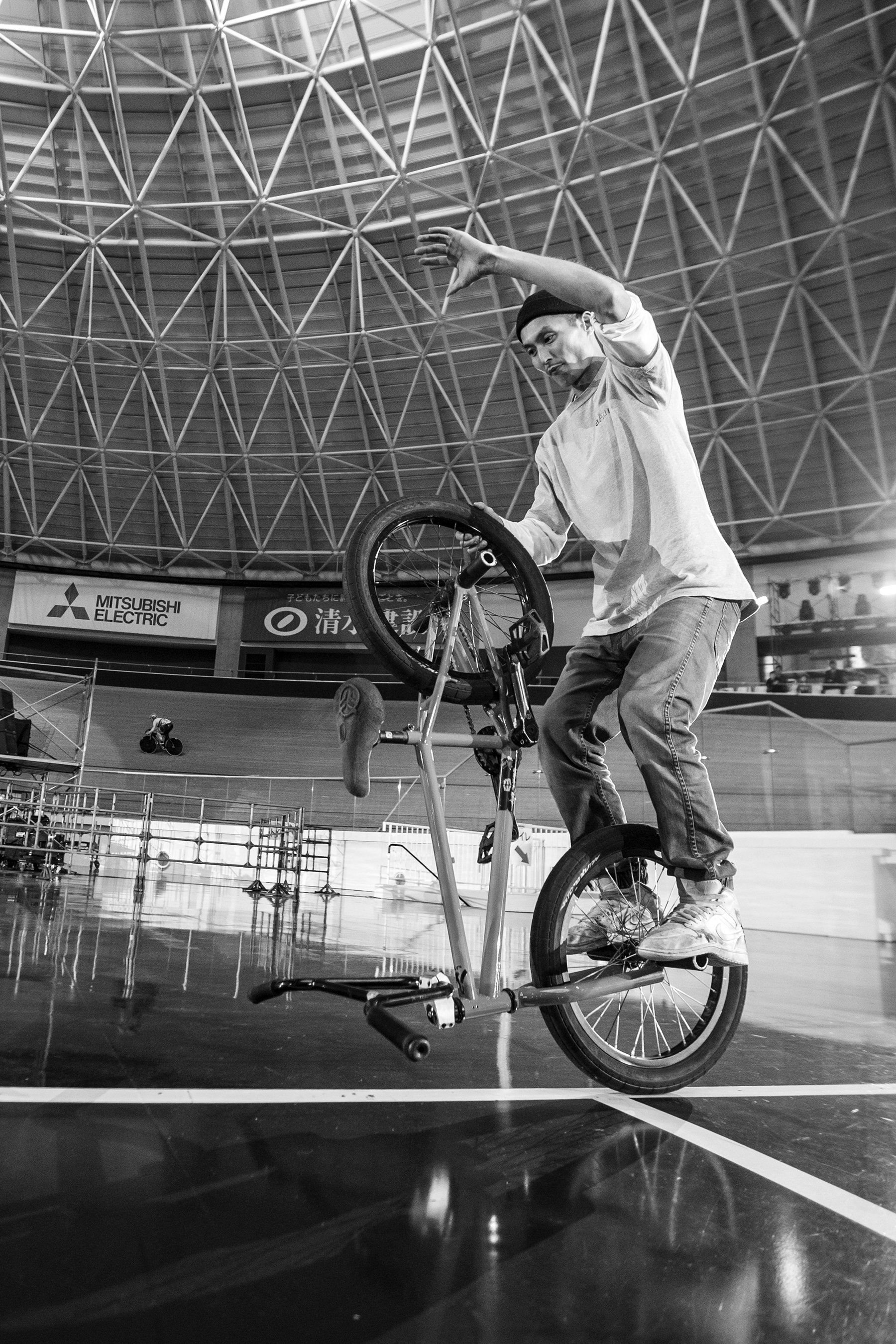 The flatland demo went on throughout the day, making a fun use of the infield.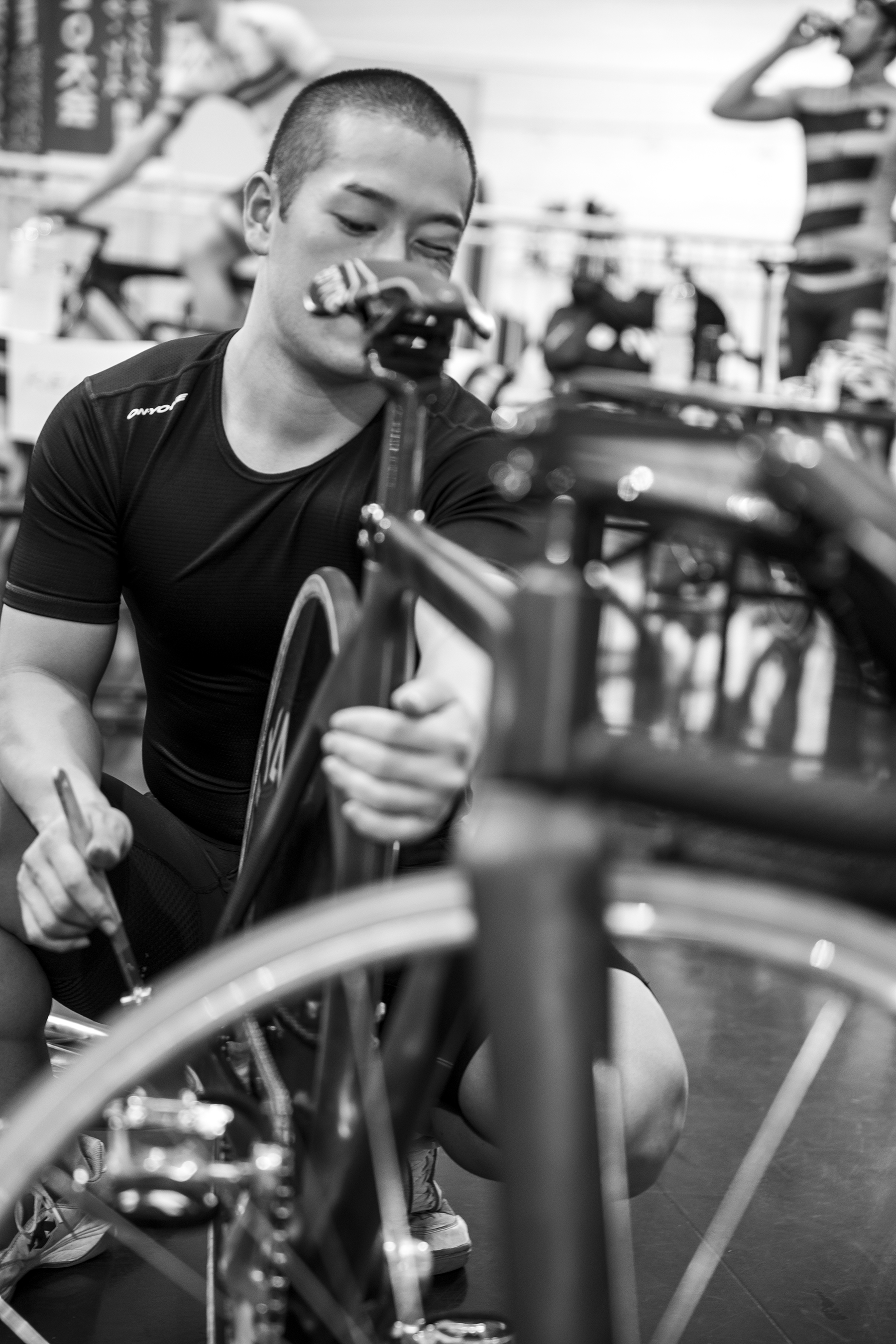 A racer changing his gearing between race formats.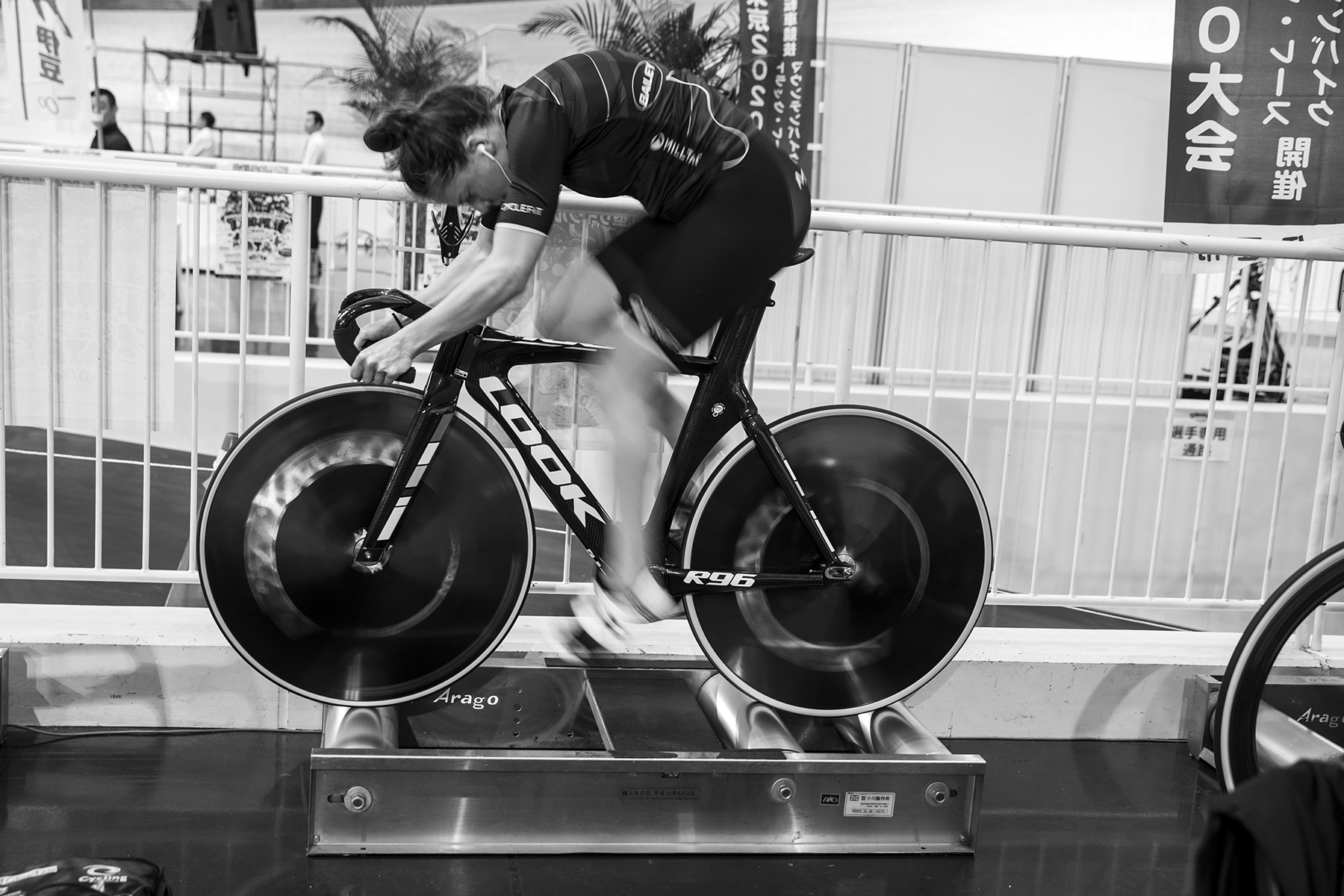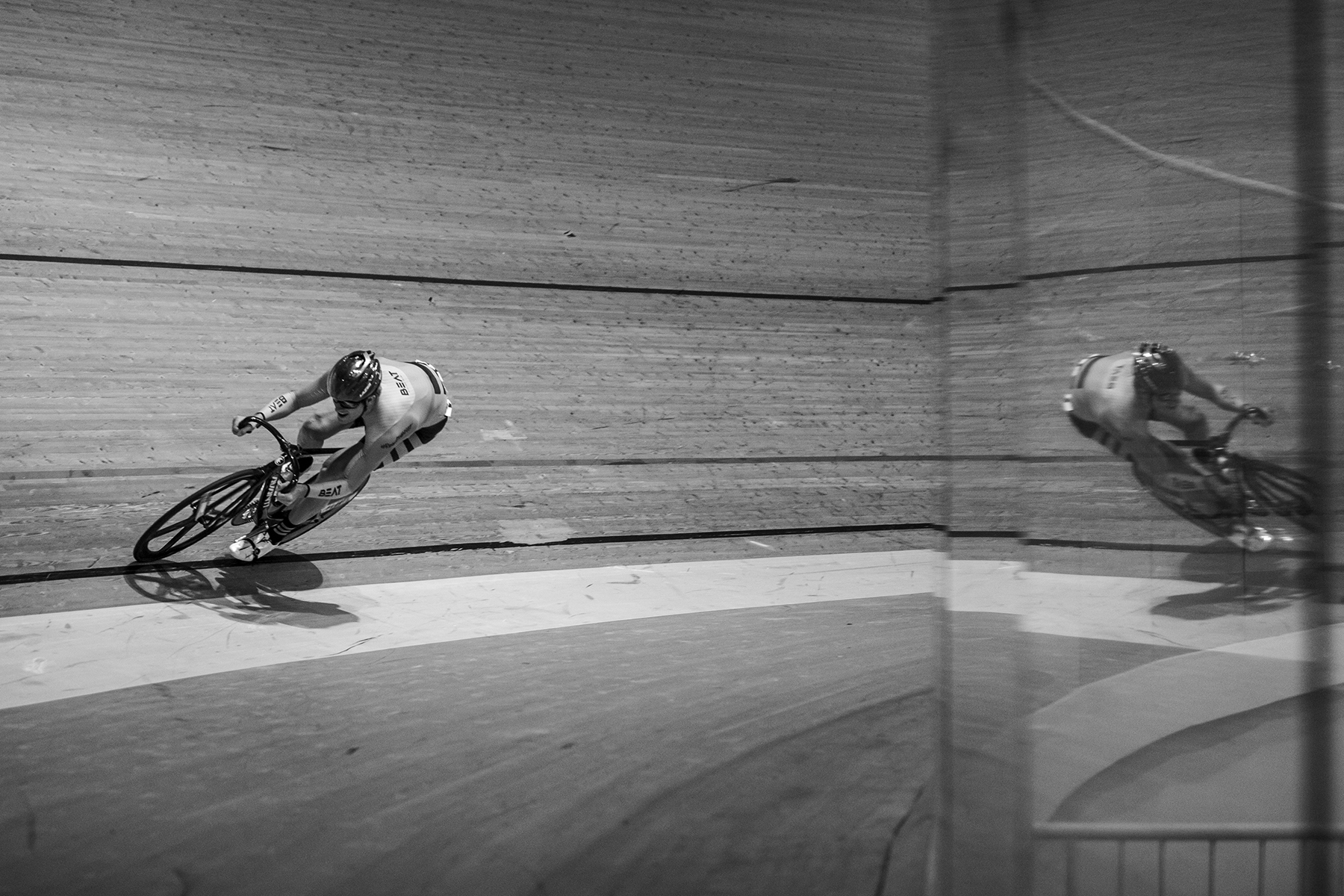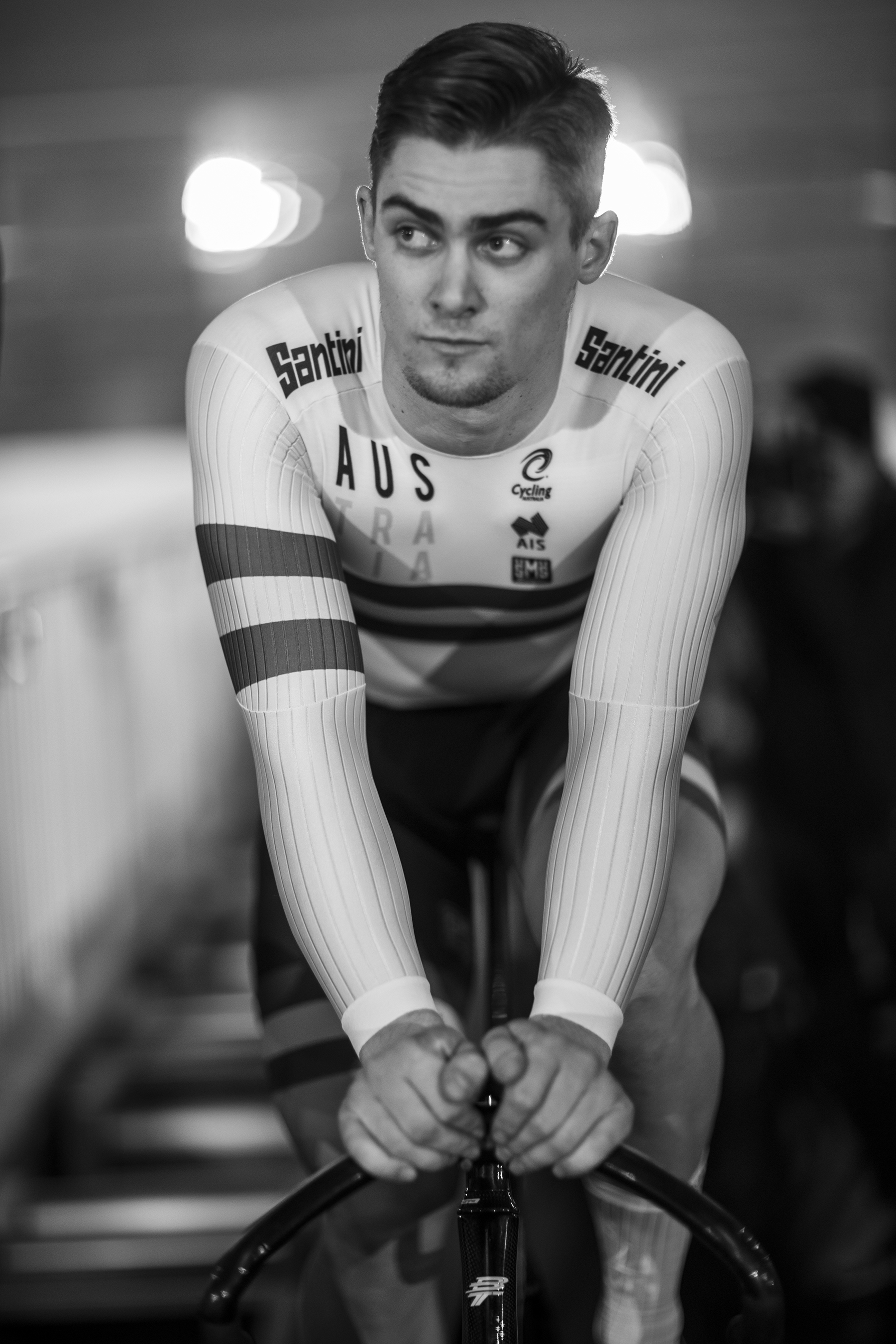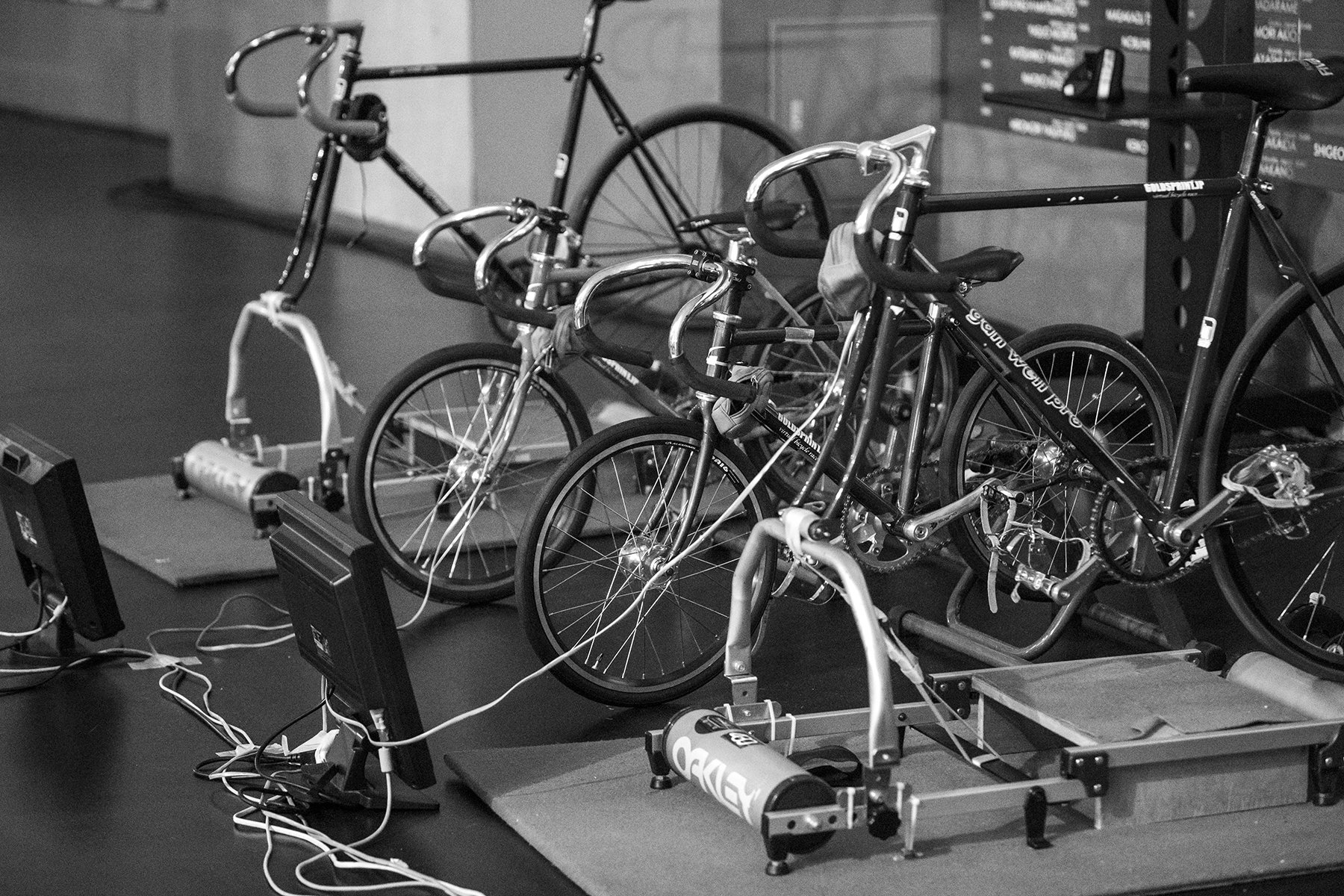 Roller race set up for adults and kids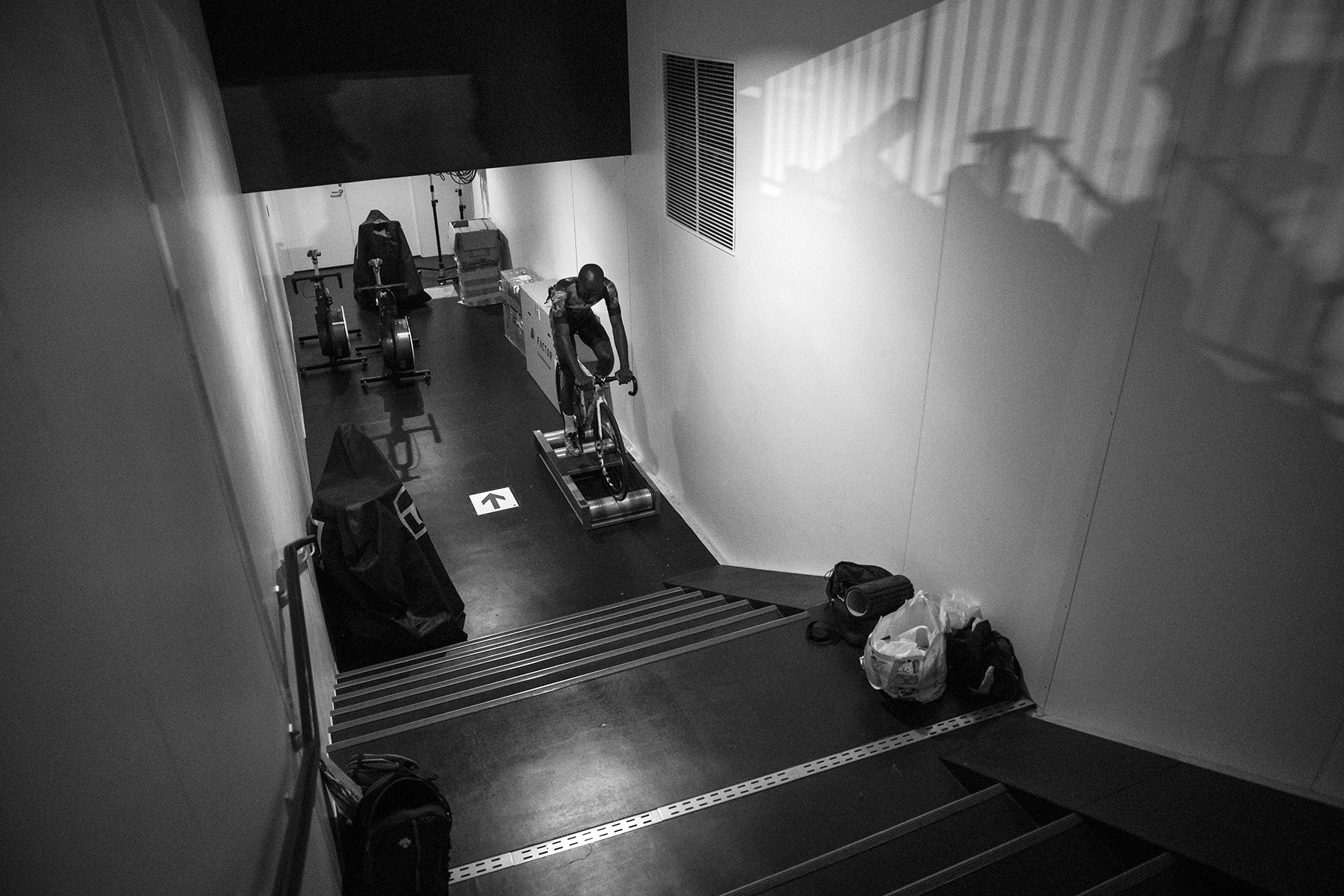 Duke warming up in a quiet spot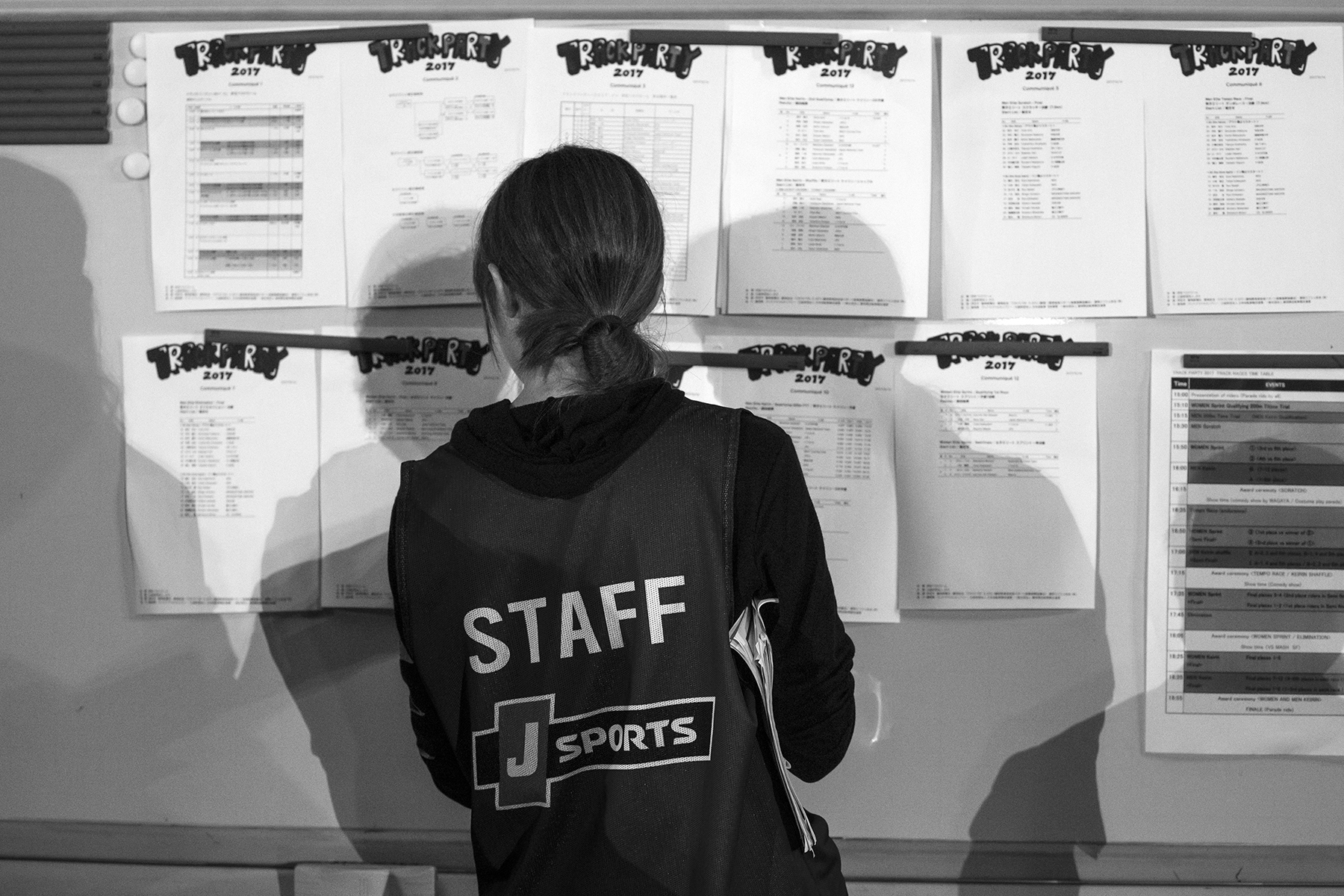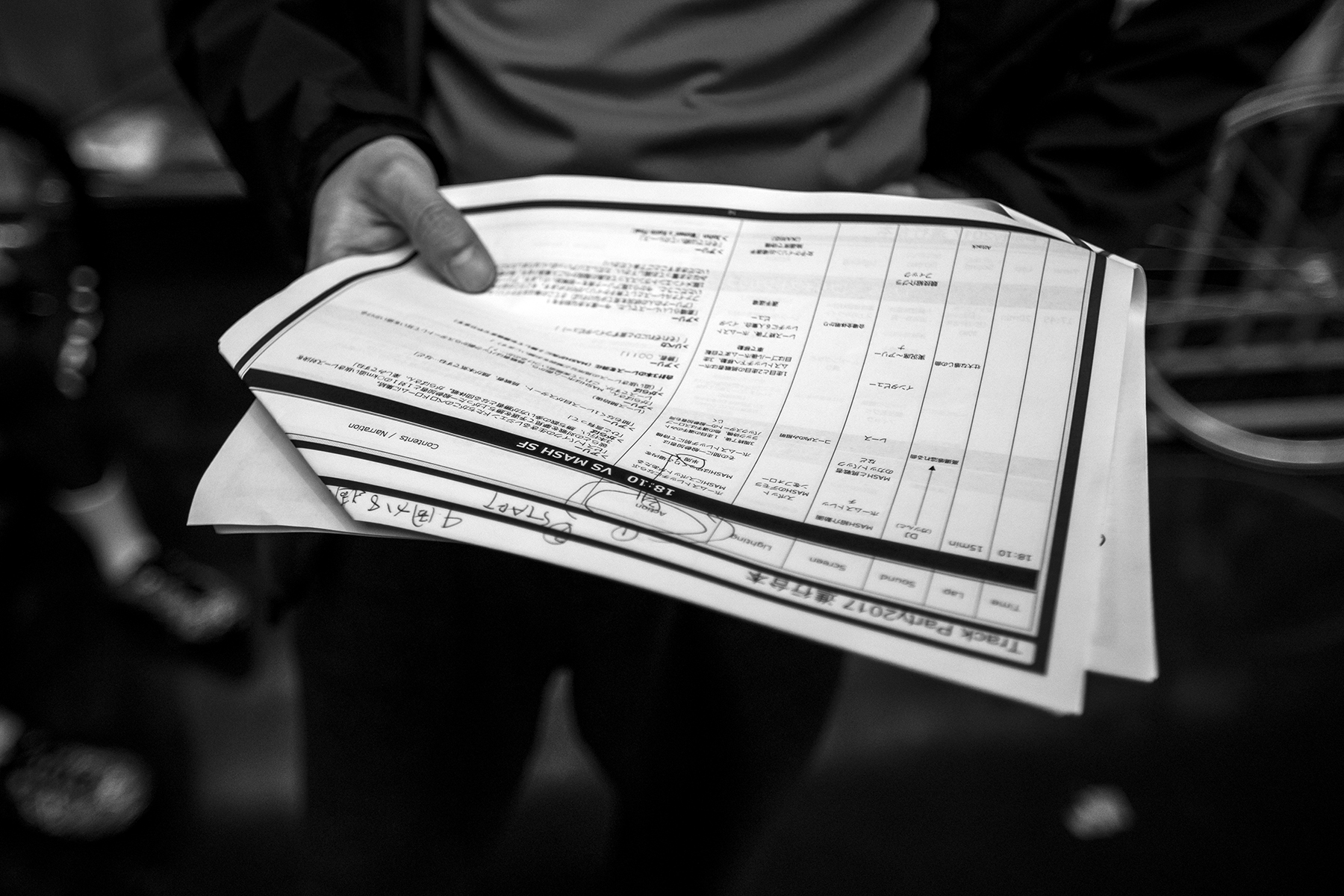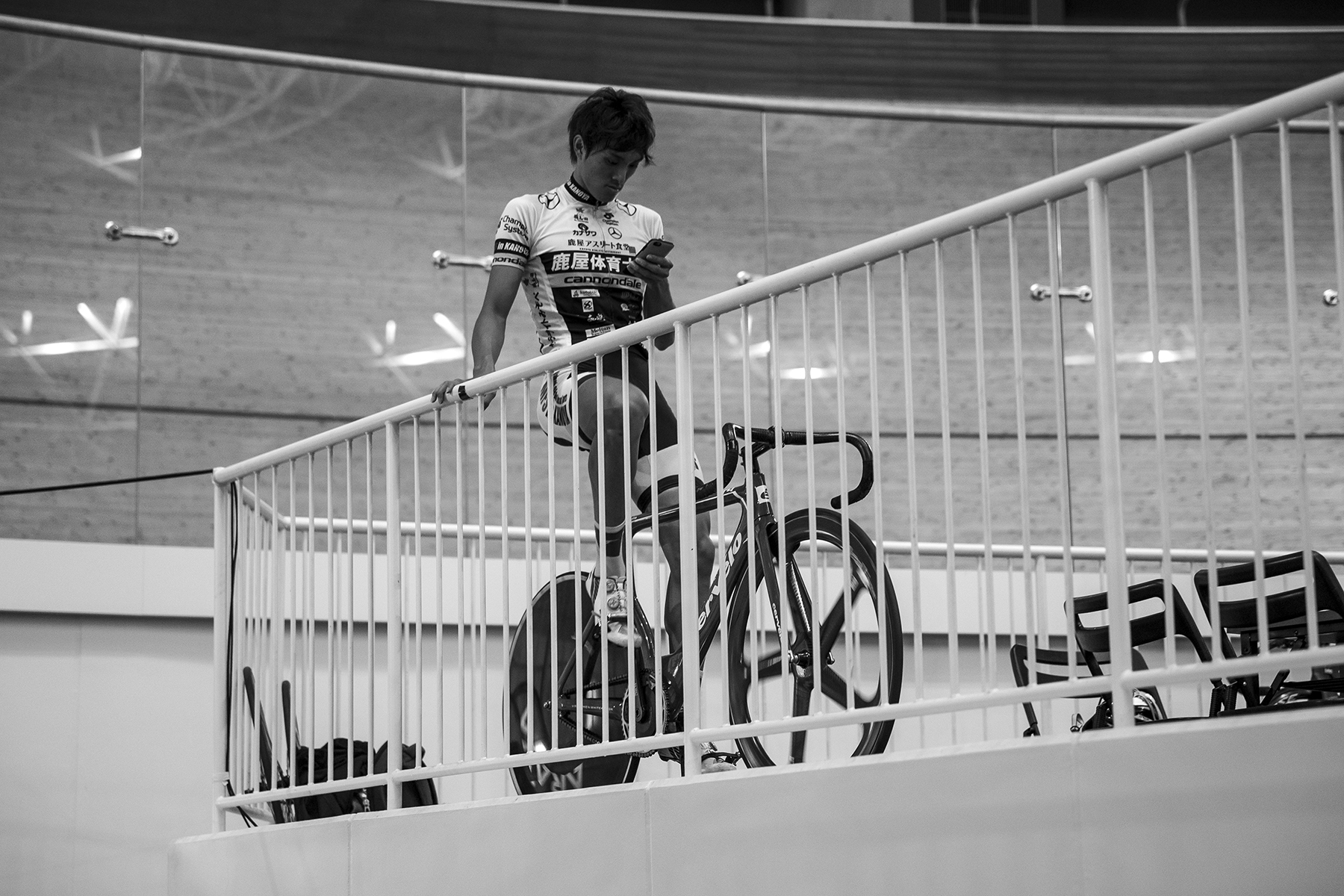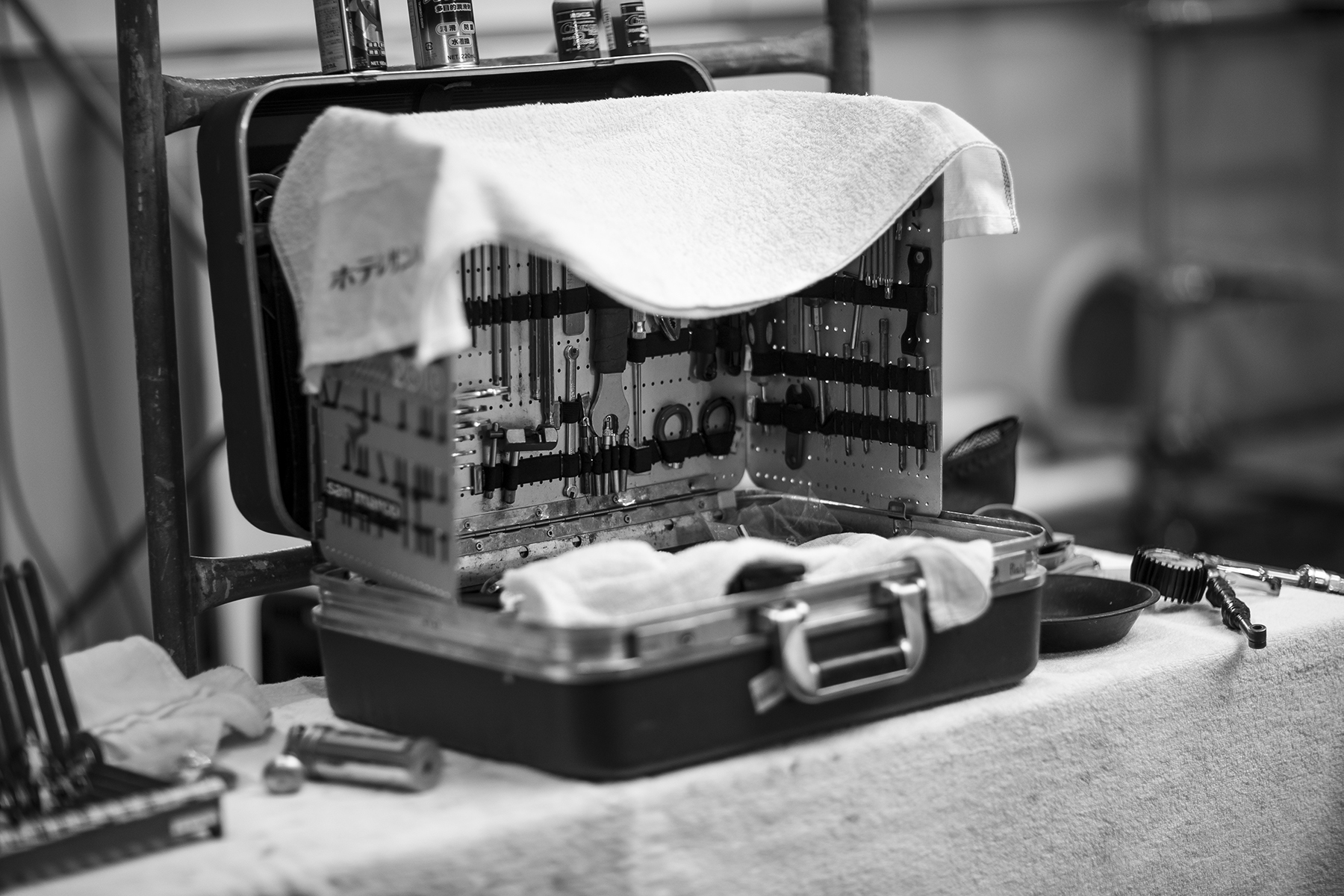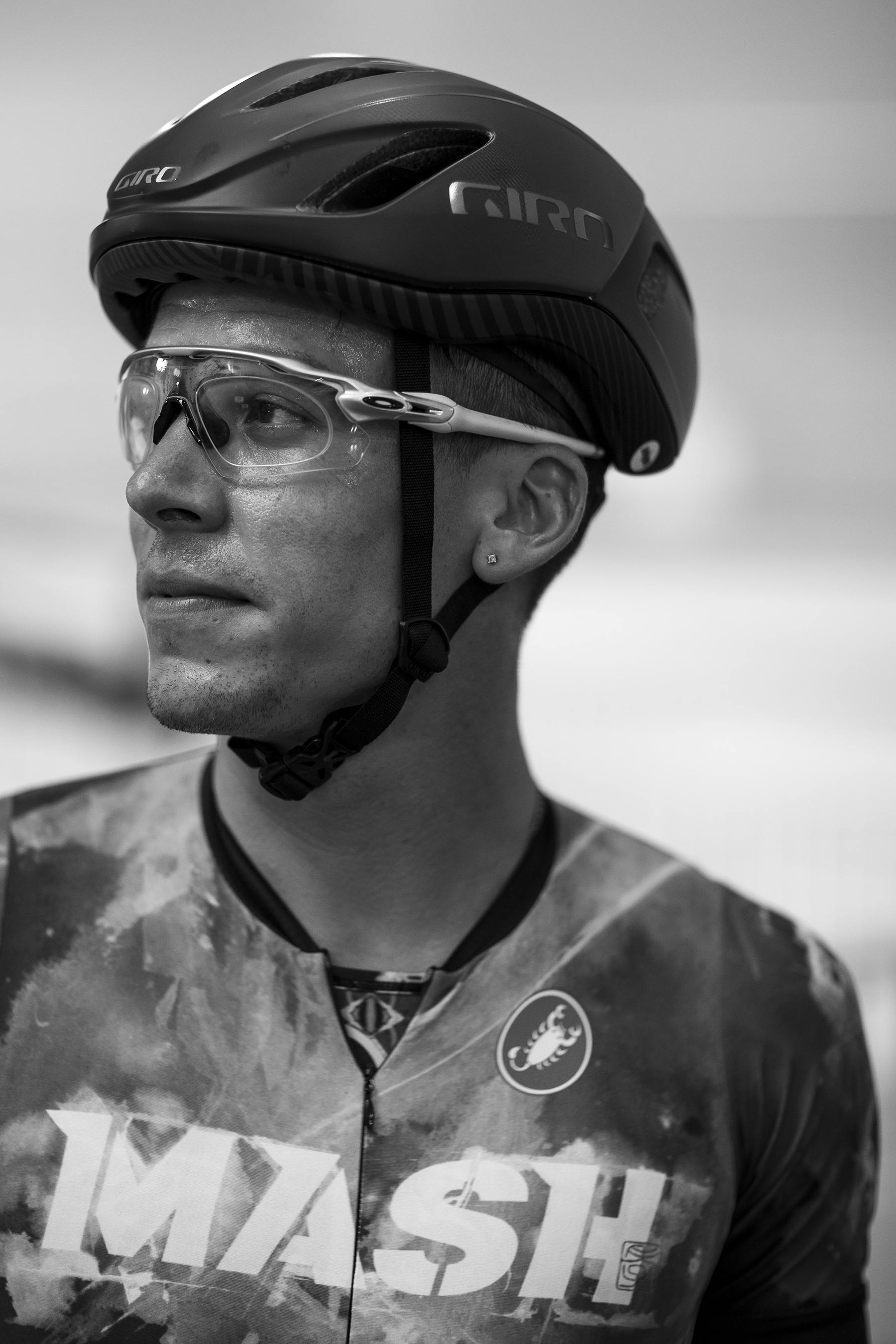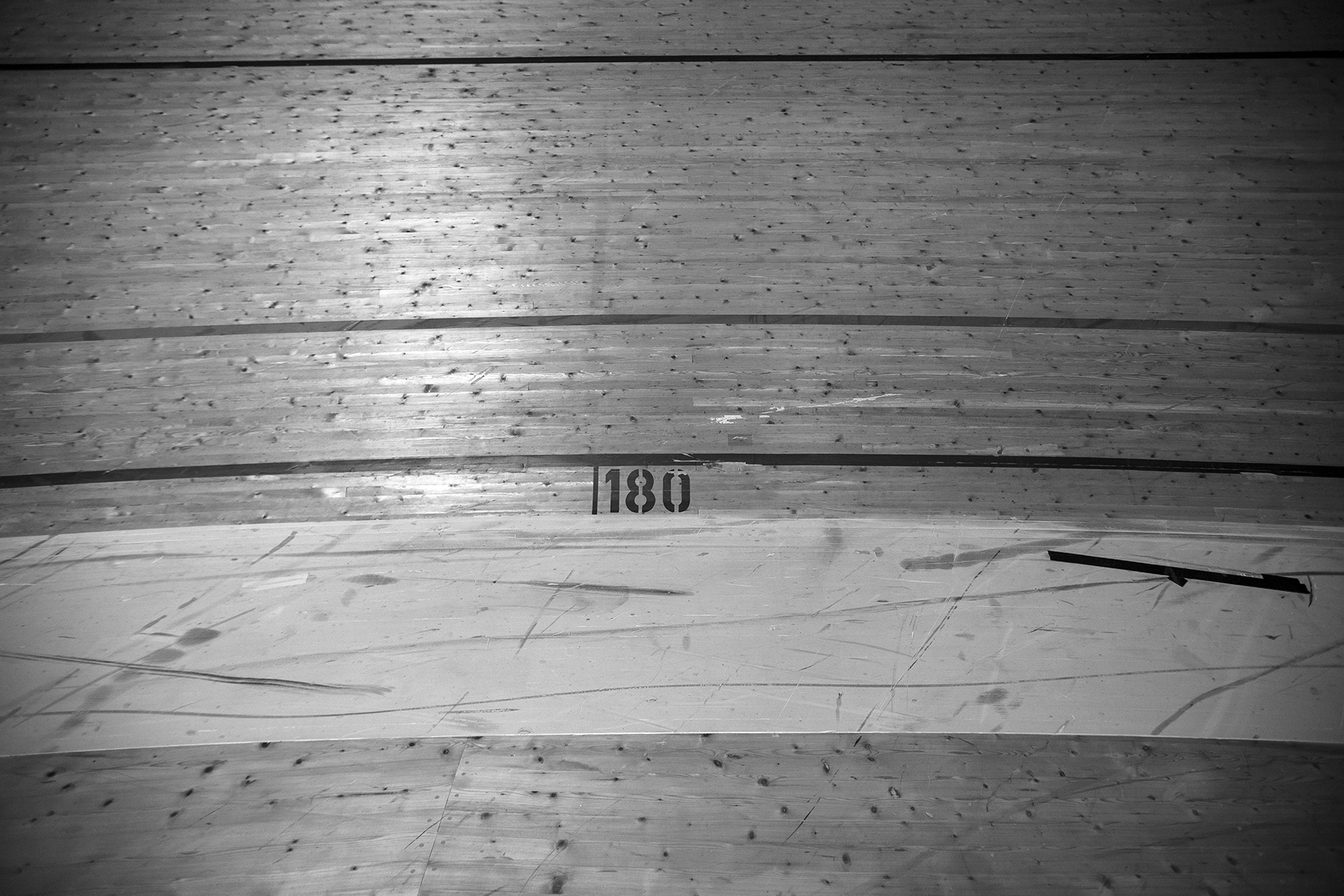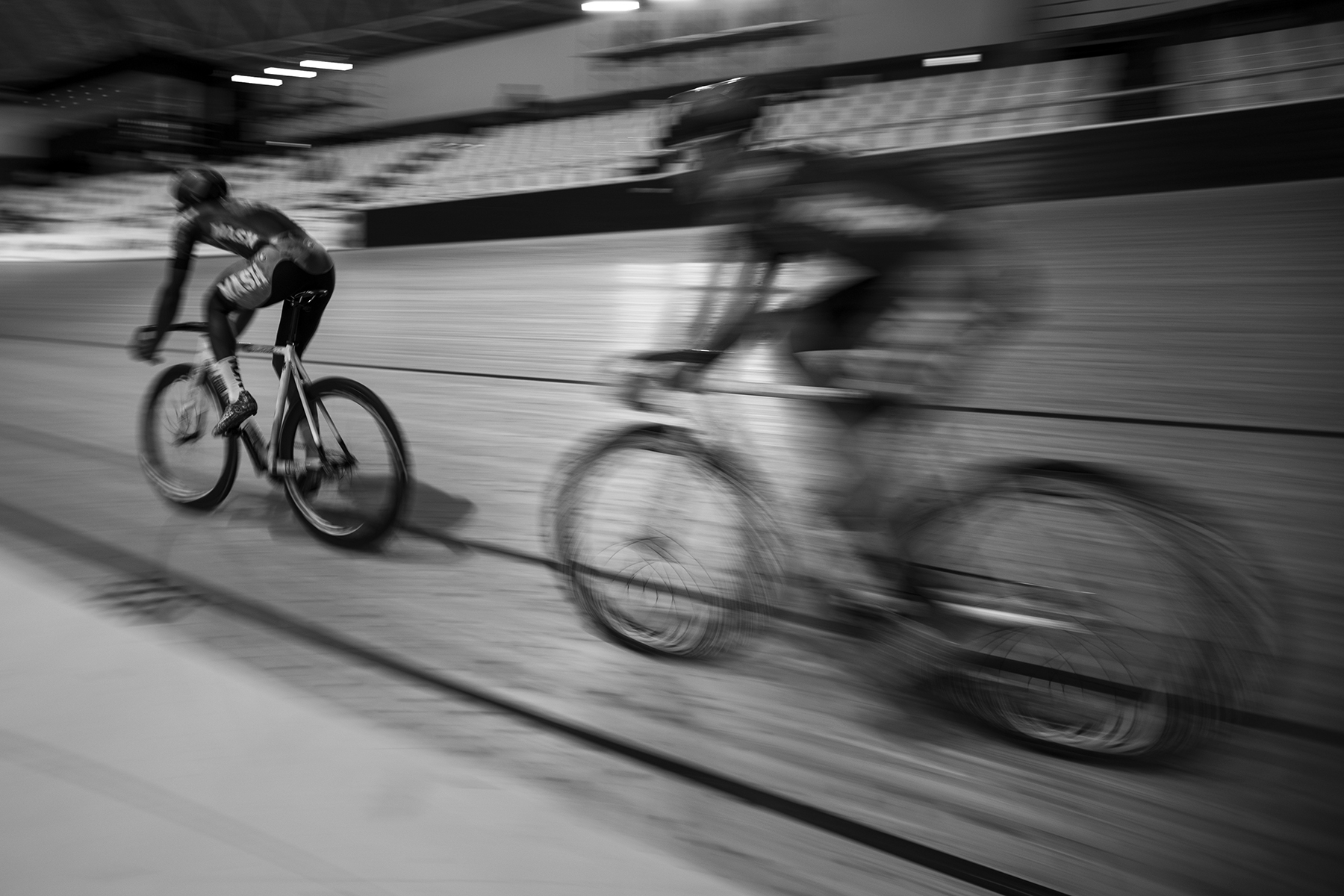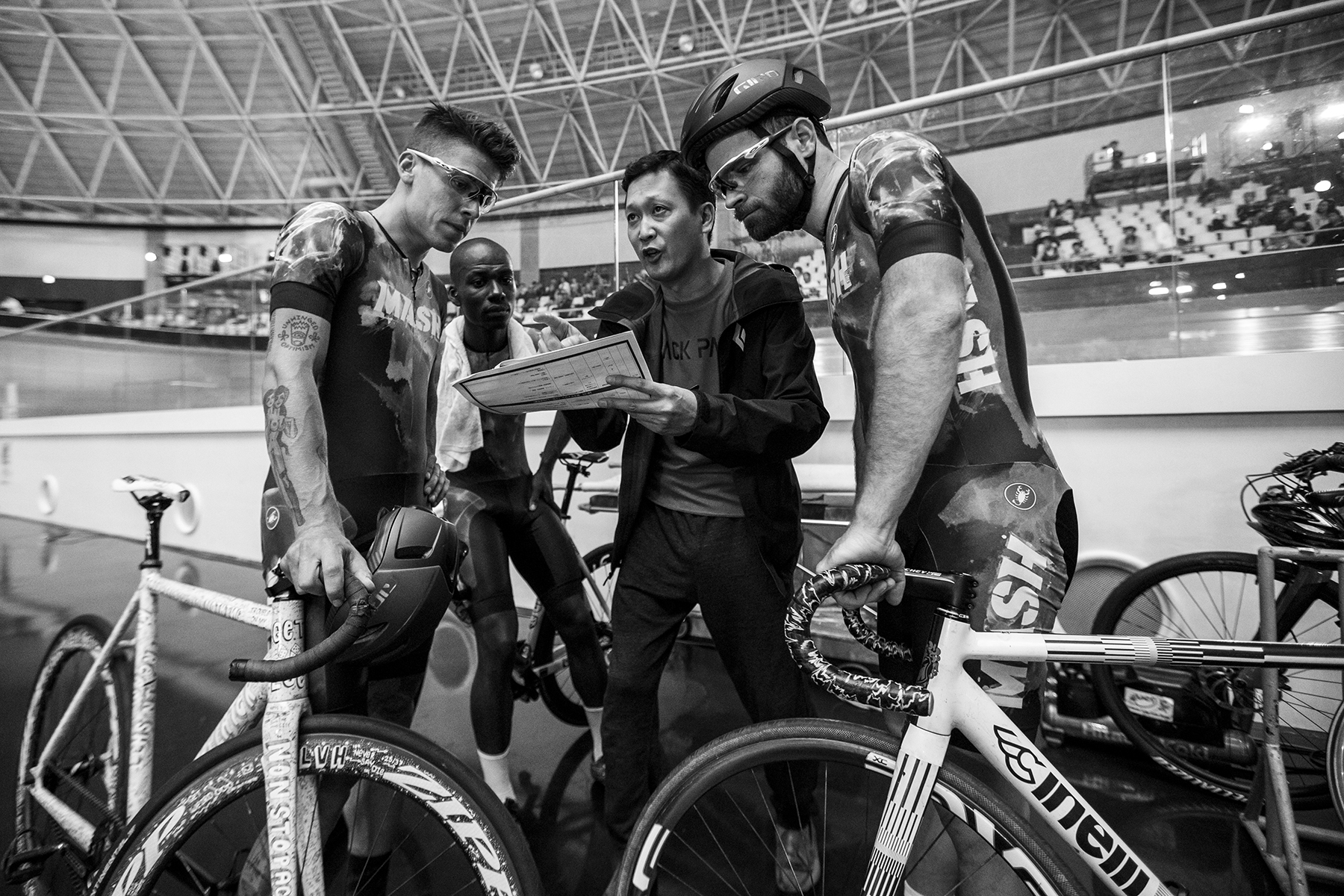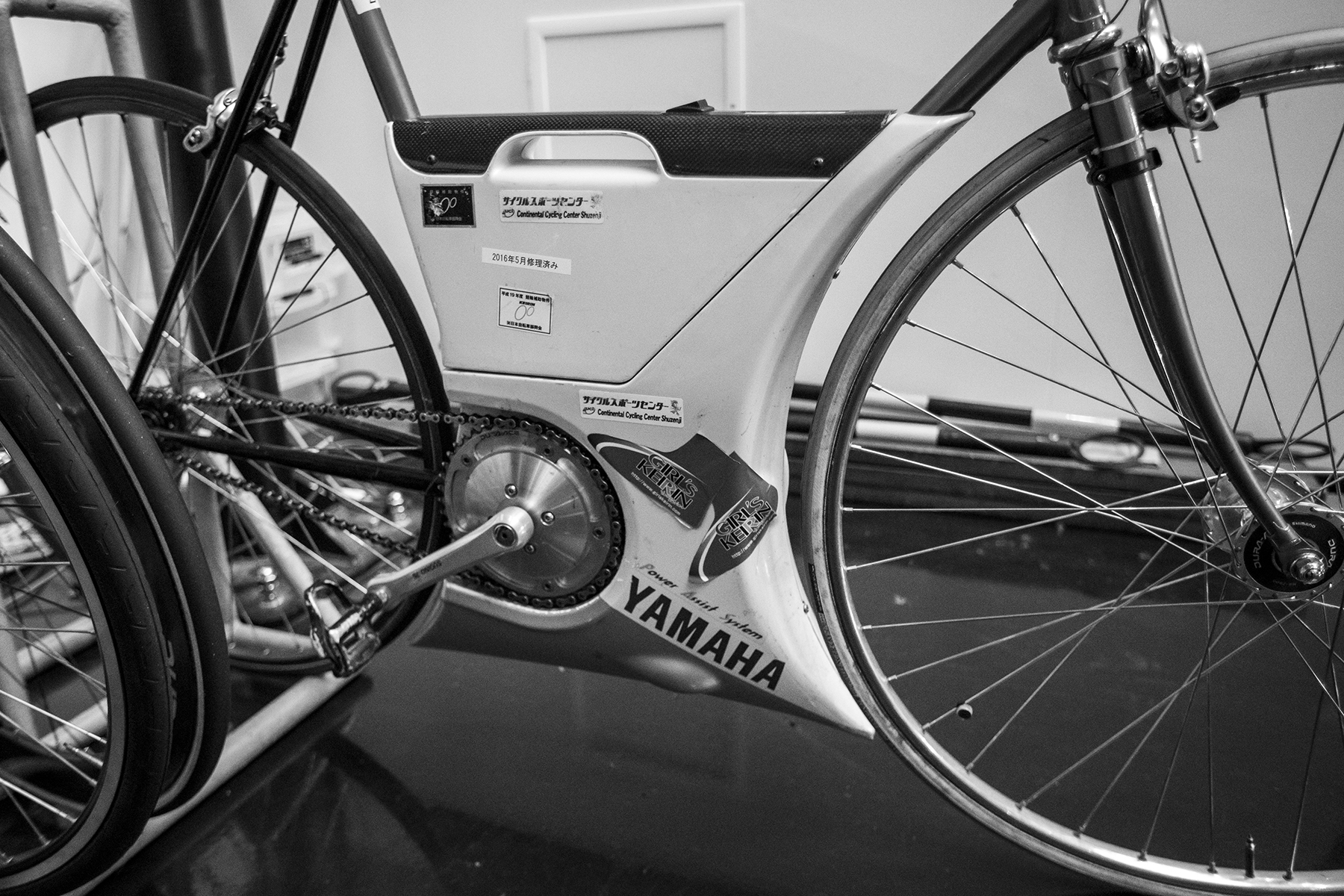 Derny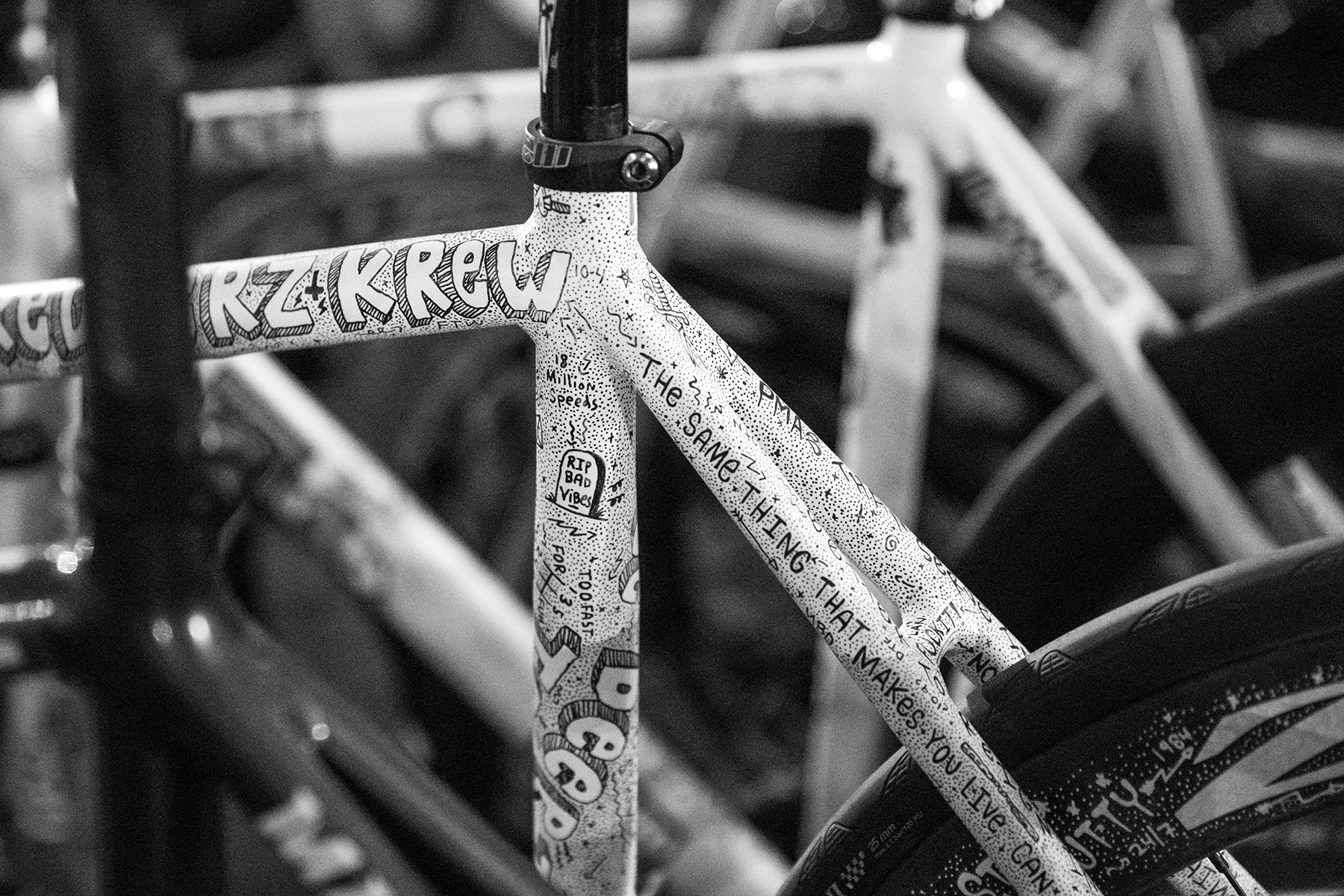 Chas raced on one of the frames he hand painted
The equipment can make a difference. If you are fast, you simply are. When the races come down to a fraction of a second, the technology matters. A $7,000.00 wheelset makes a difference at the line, and the list goes on. The clothing can shave as much time as the bike and when you are defining winning and losing by a fraction of time, it all adds up.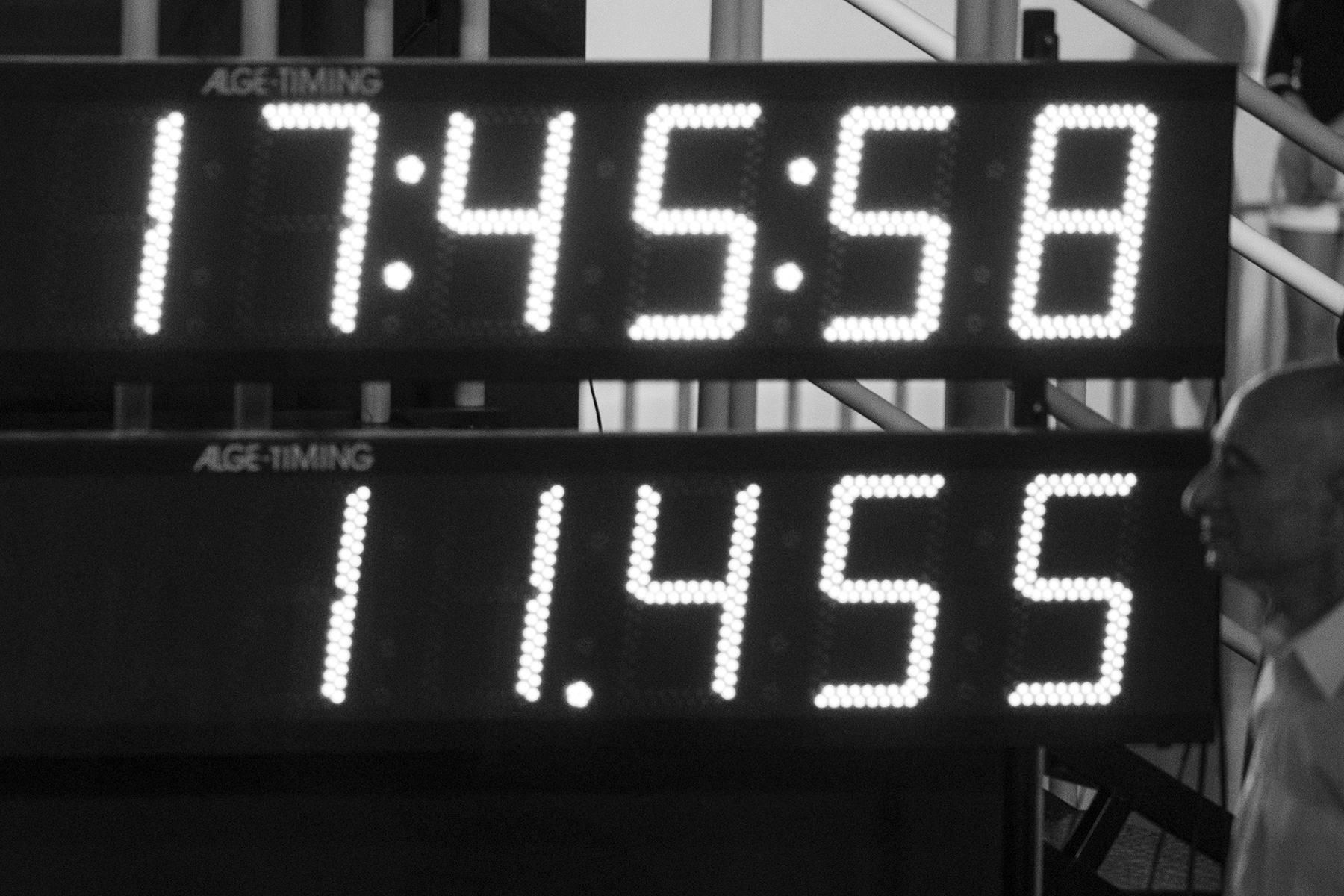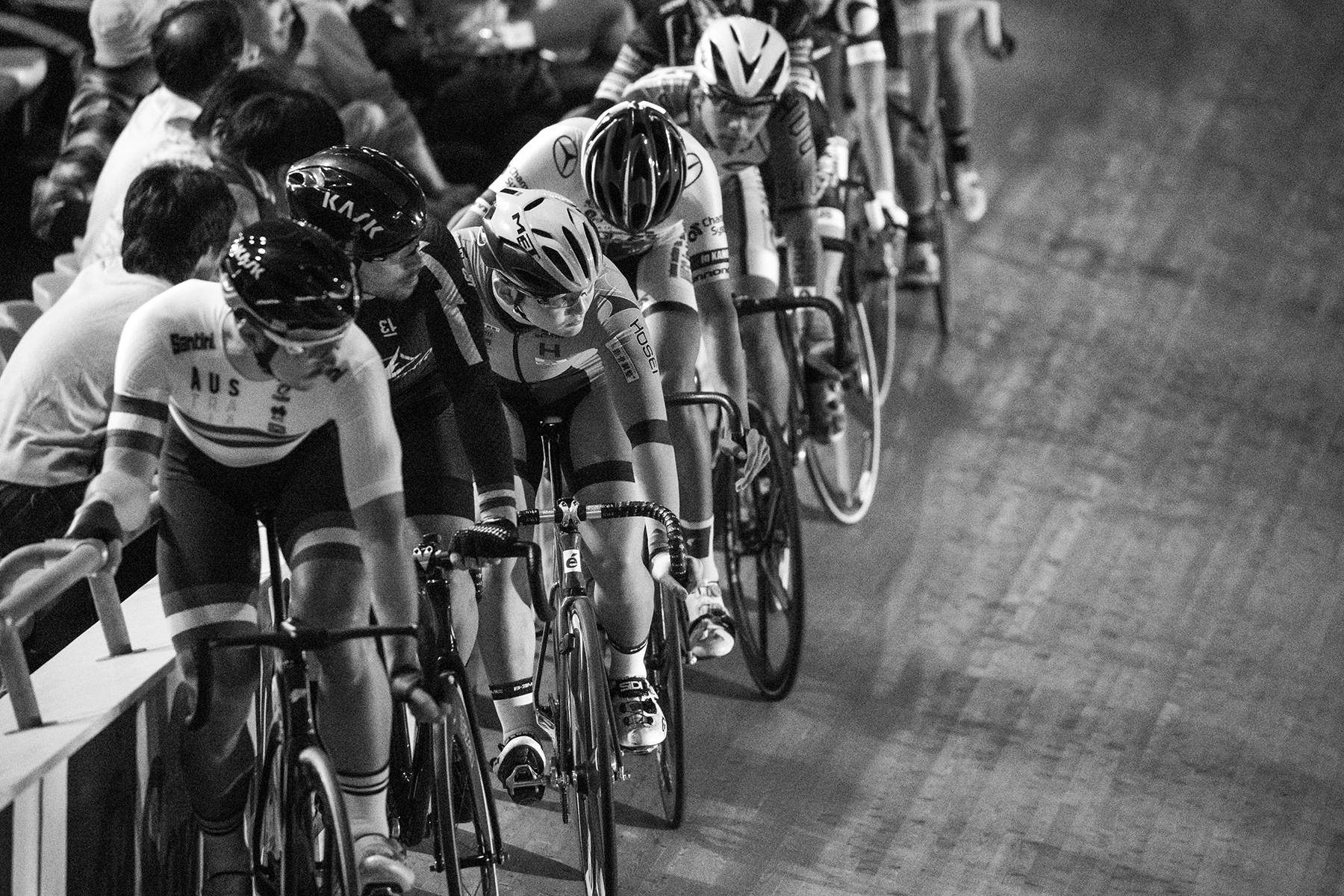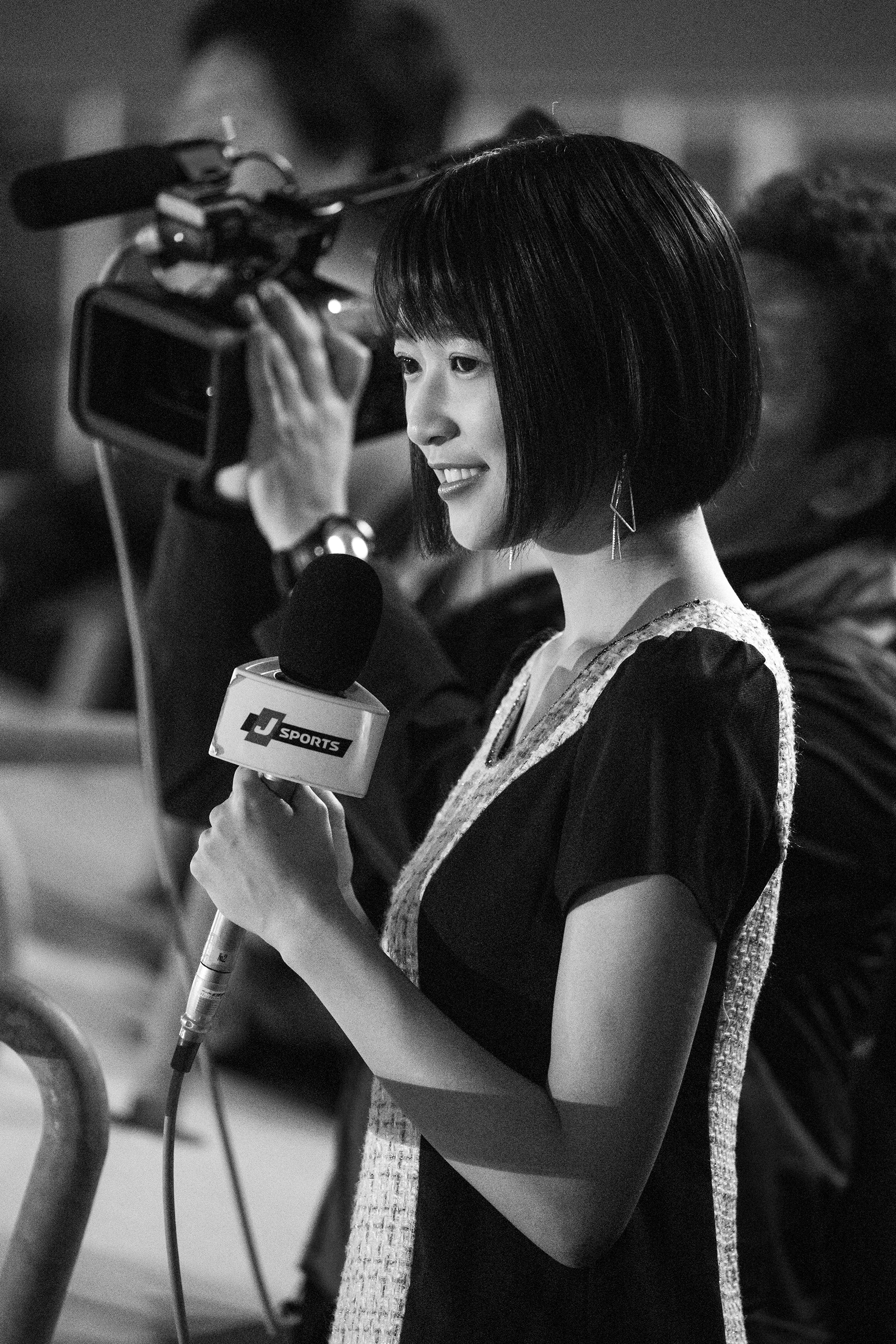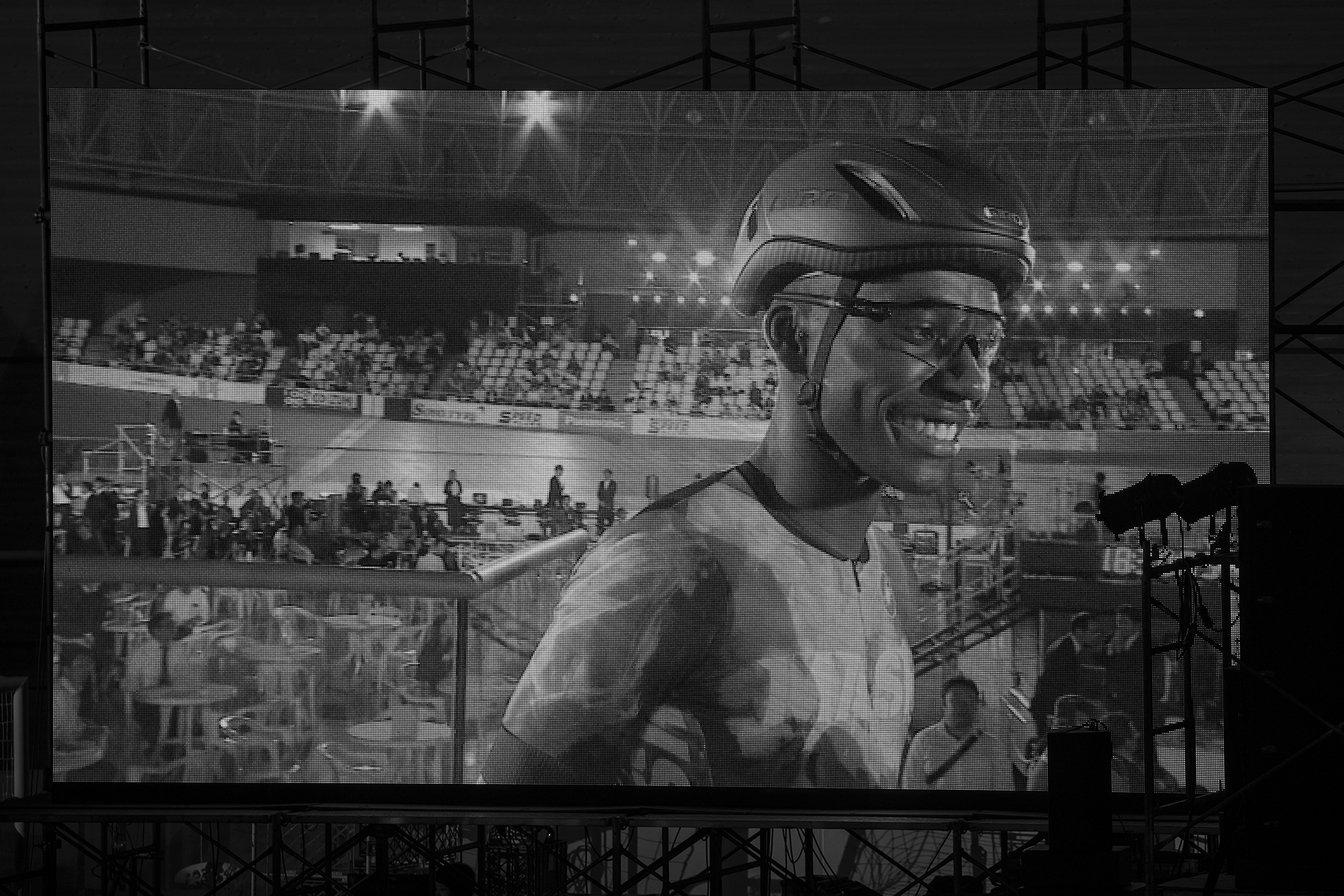 Duke traveled from London to race bikes. This was his first time to Japan.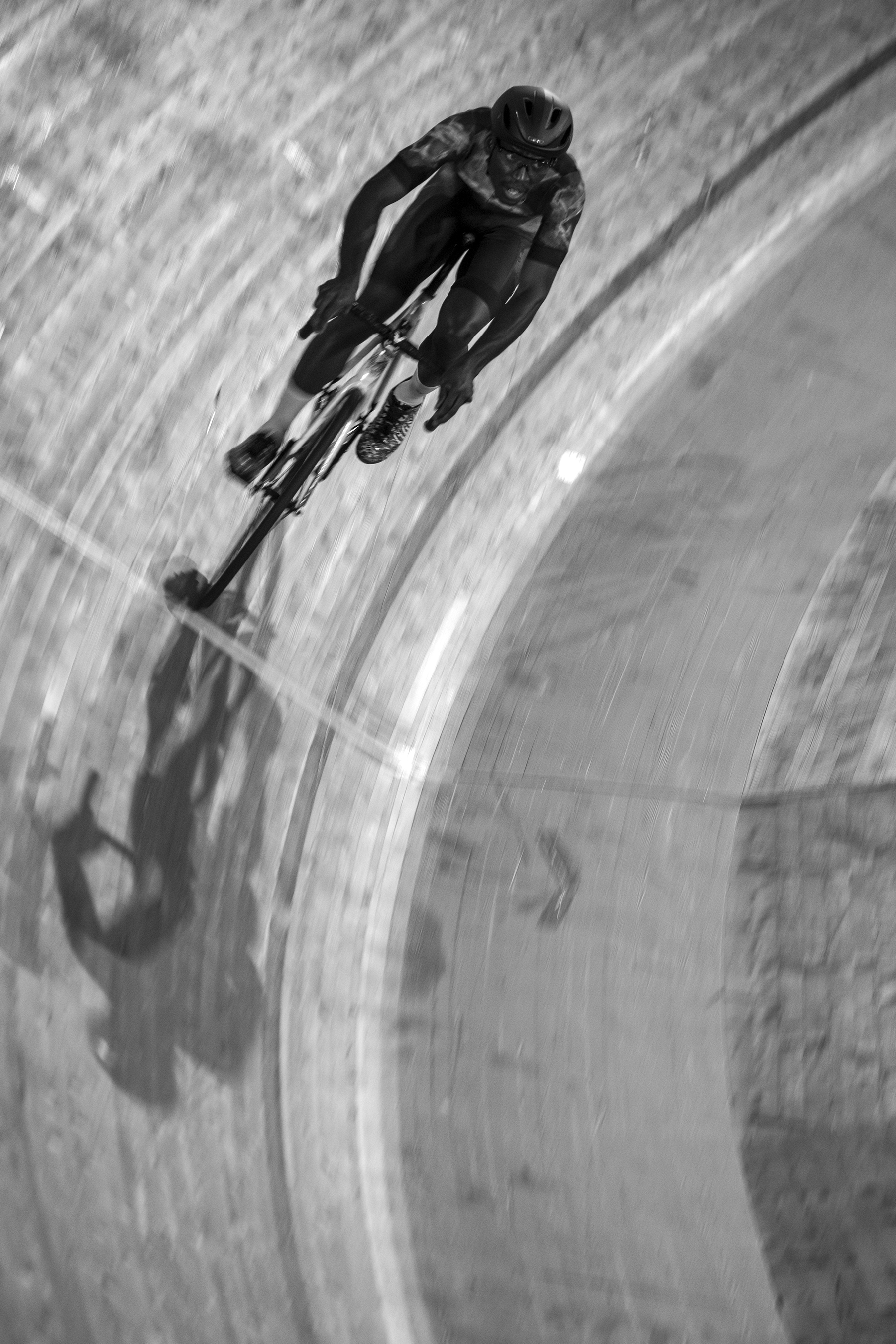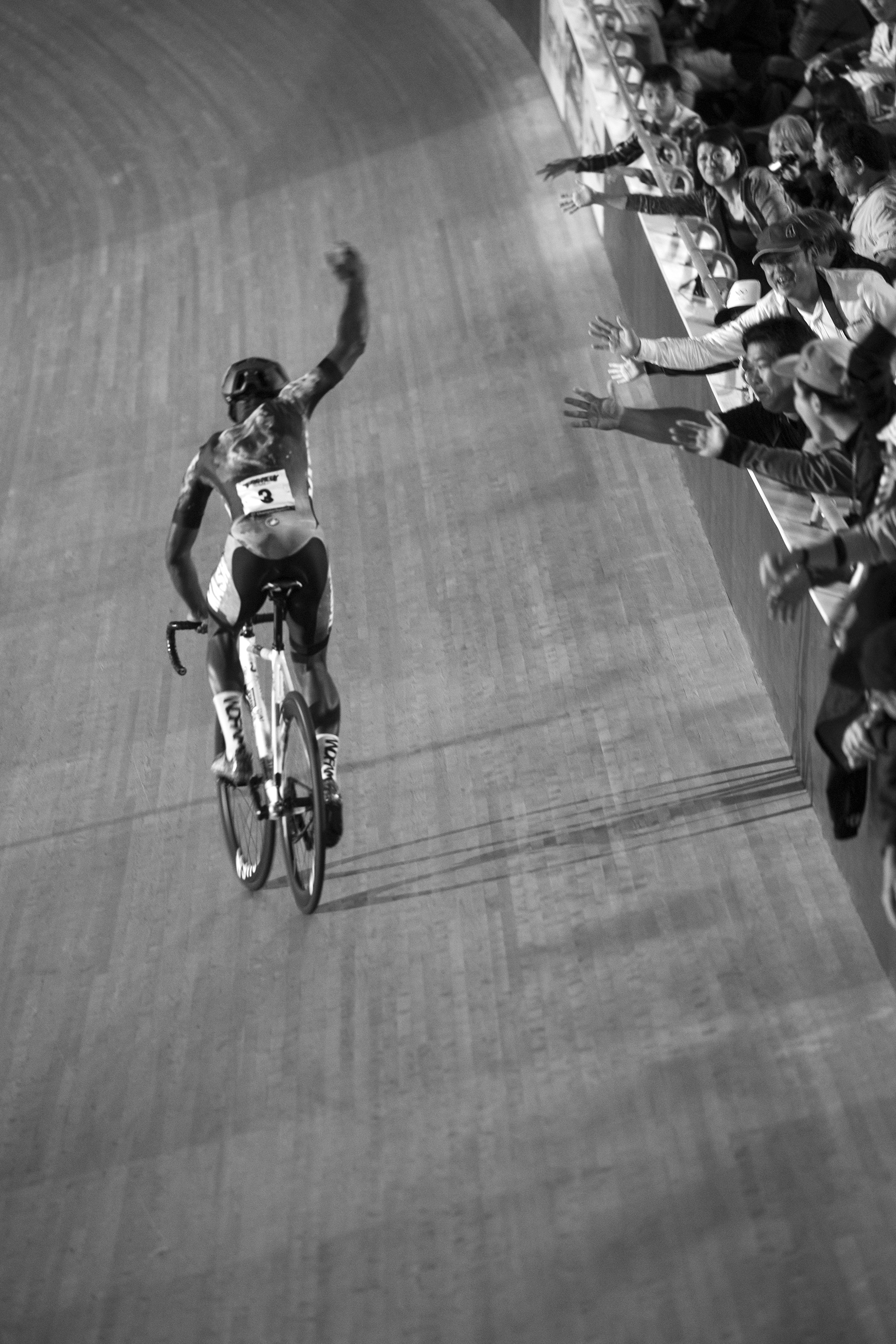 He won his race, and felt good about his effort.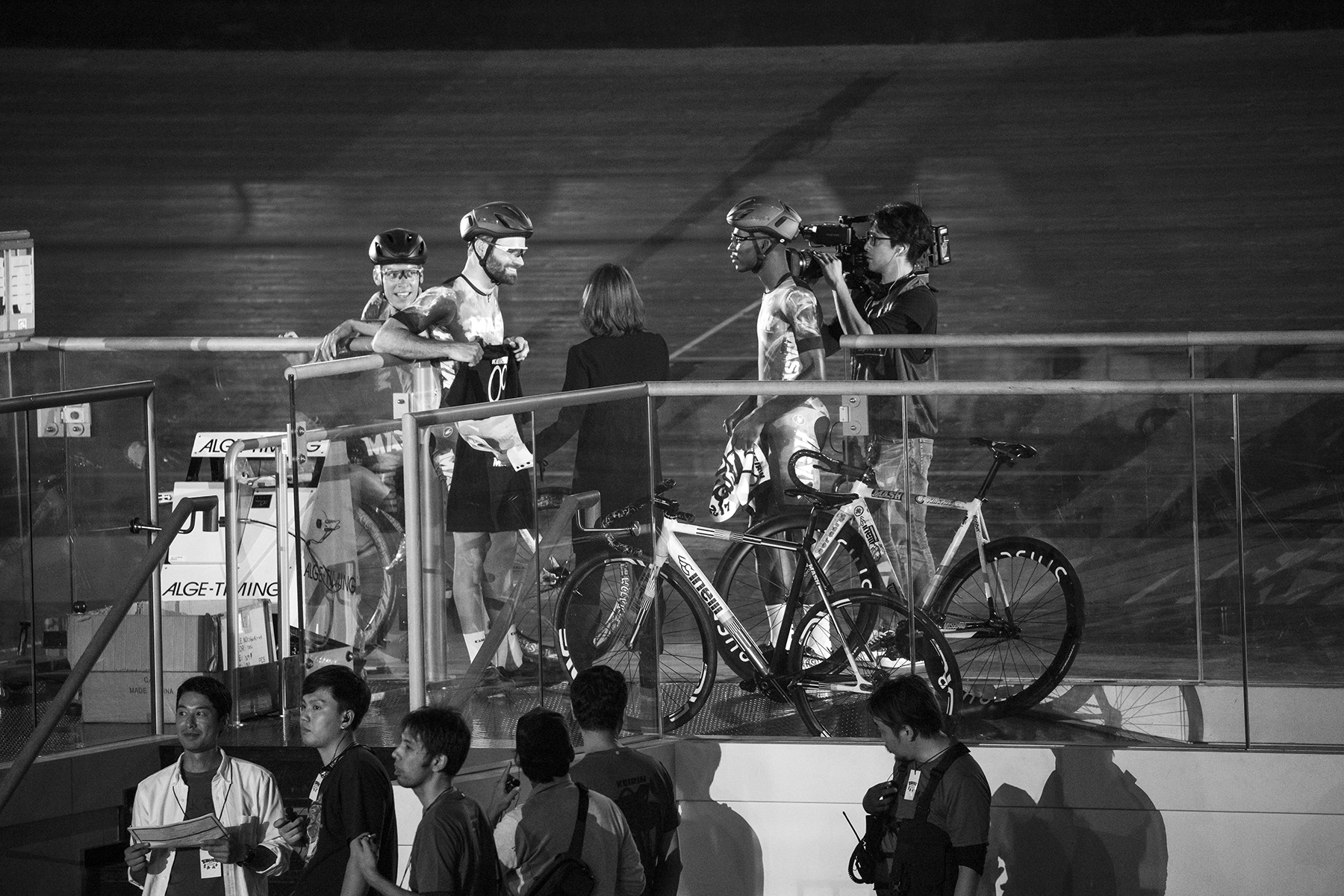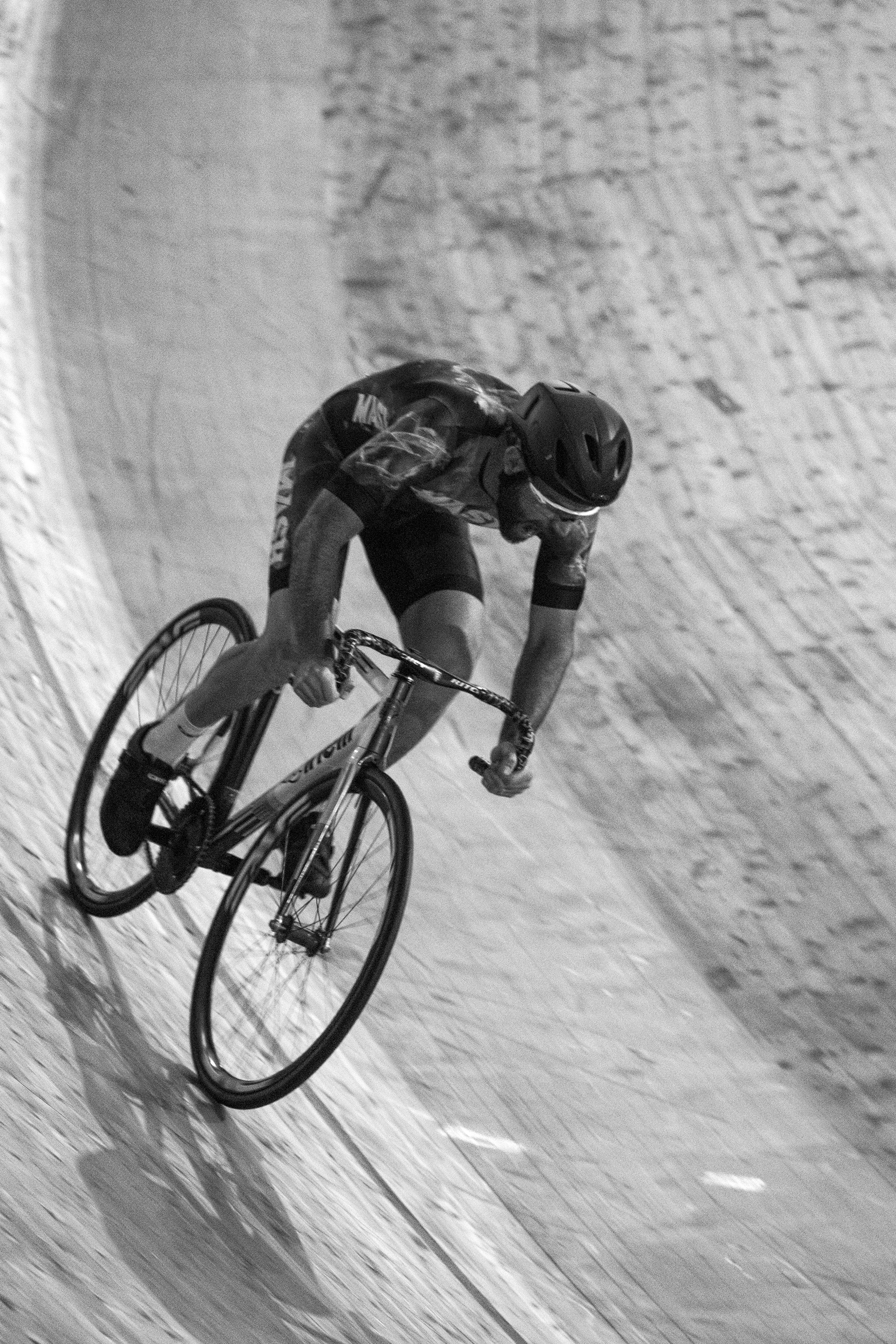 Rainier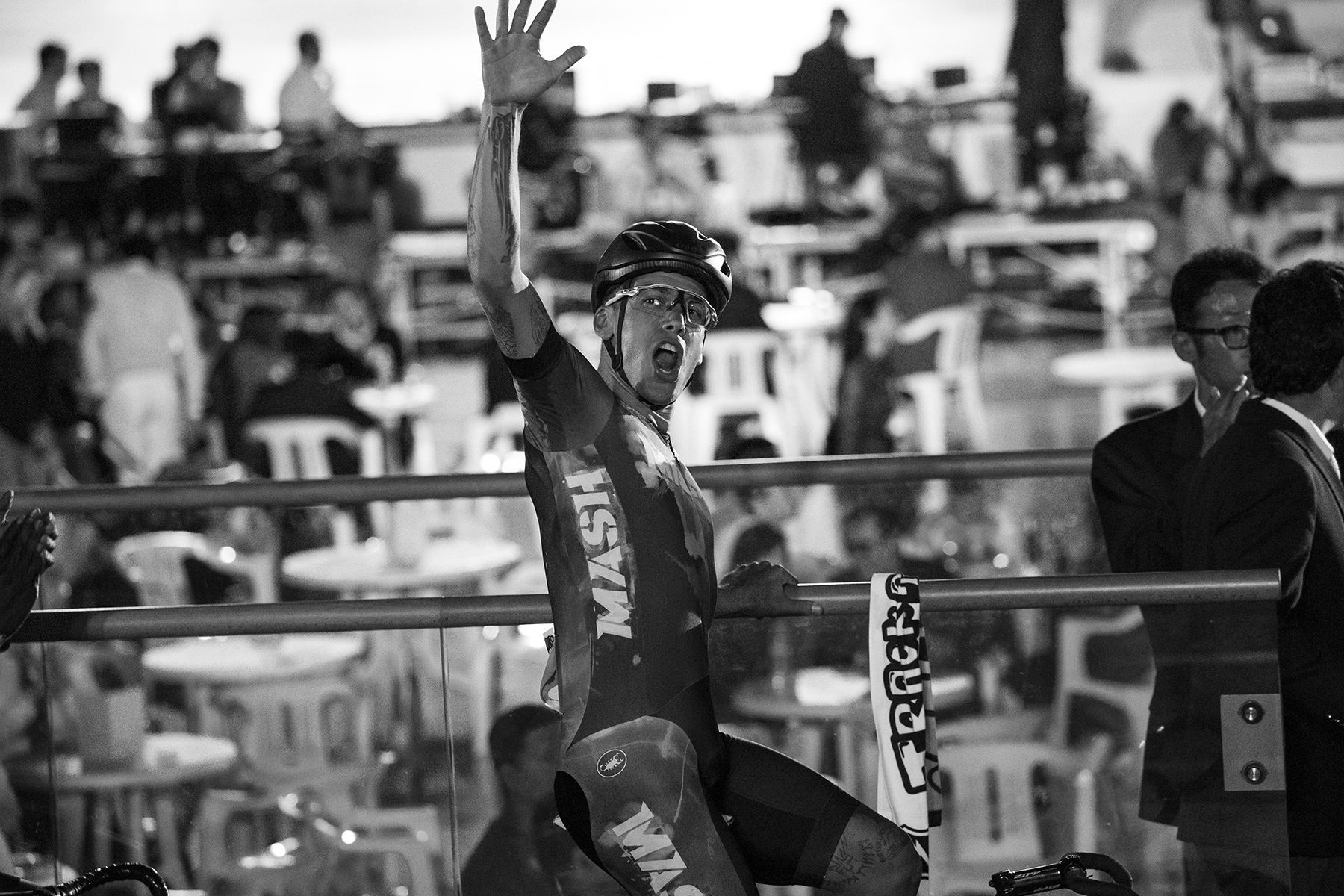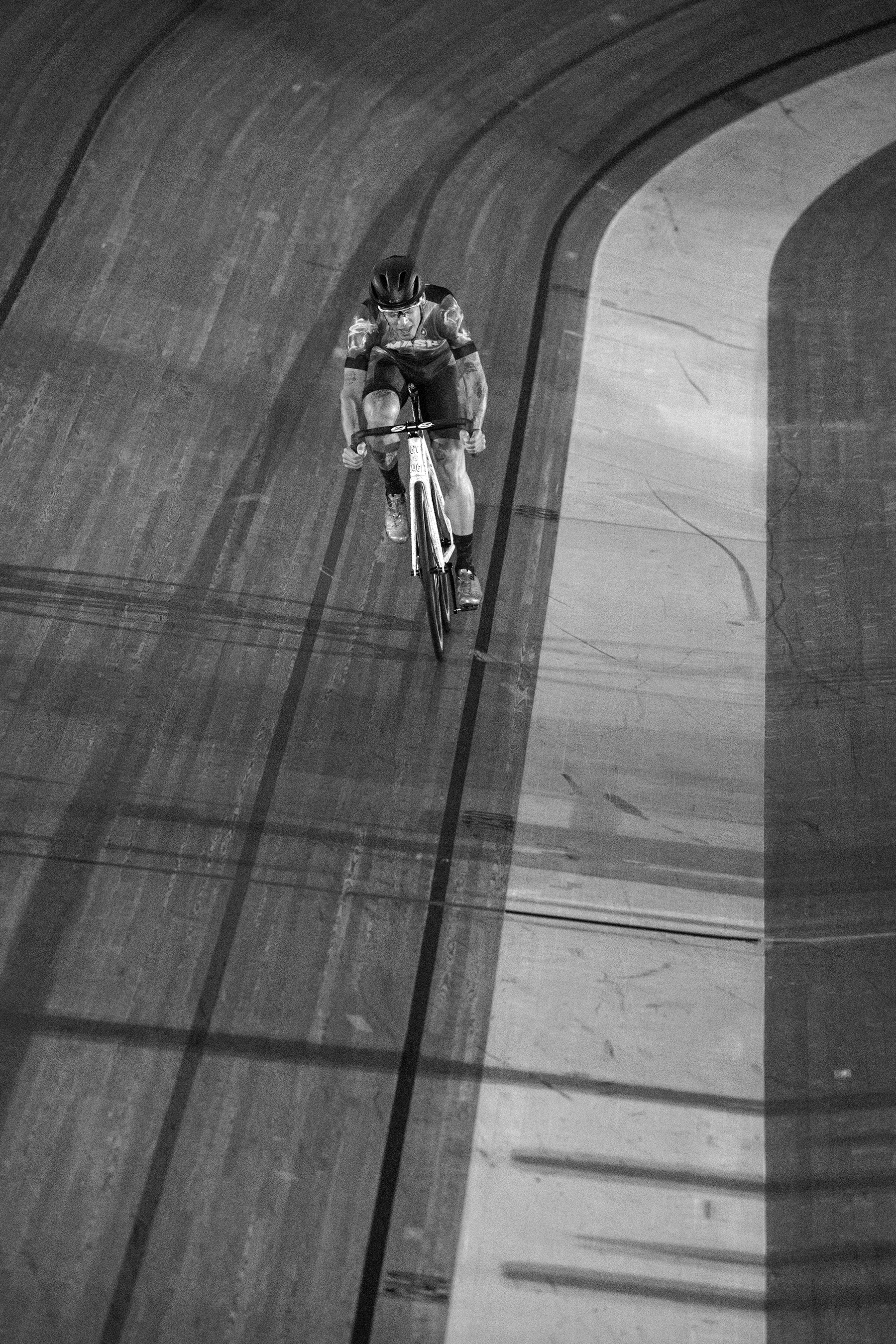 Chas on his last of an eight lap individual pursuit.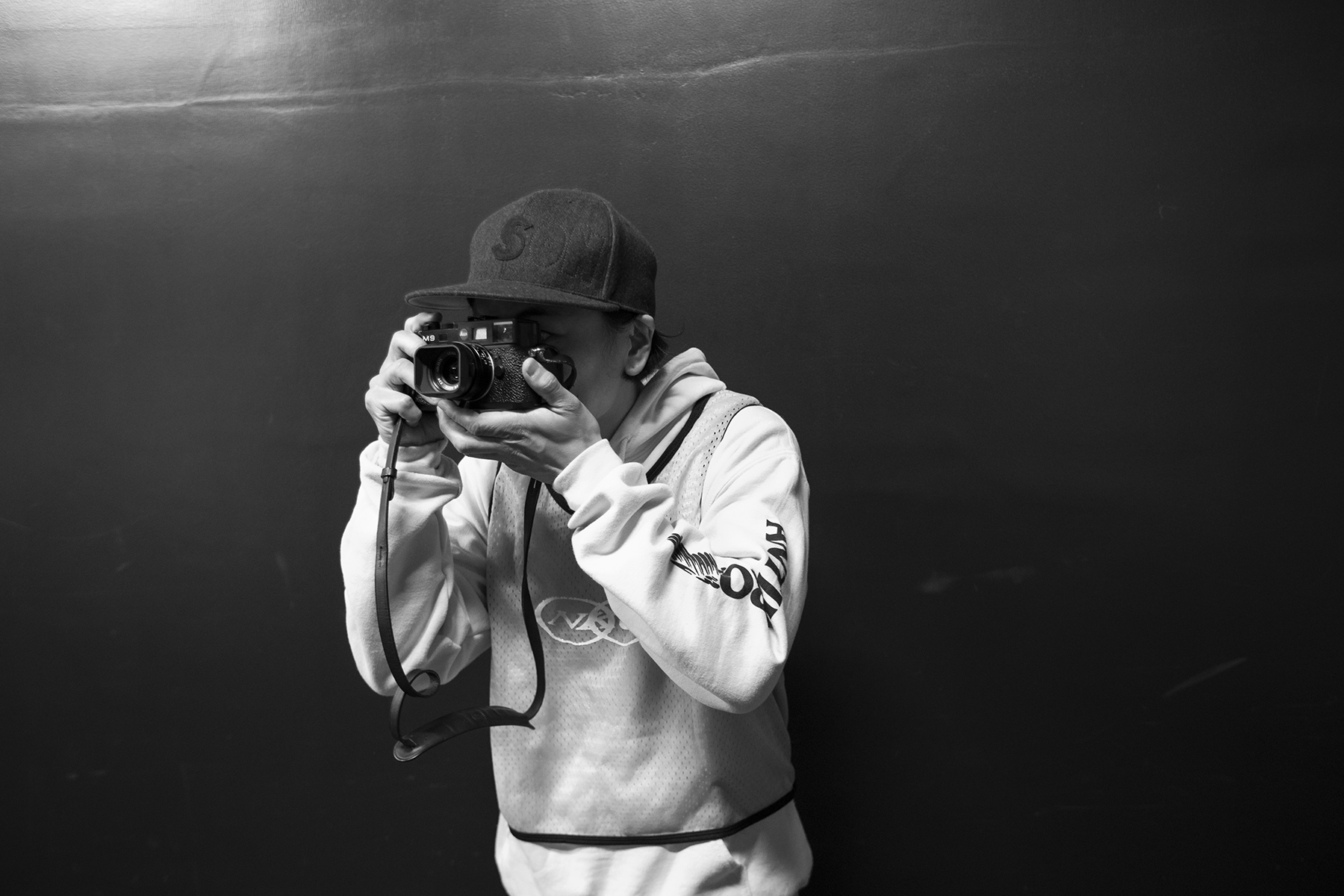 The Black Socks Bicycle Club had 2 racers make the podium in the fixed crit, then racing on the track. These guys do a ton for urban cycling in Japan.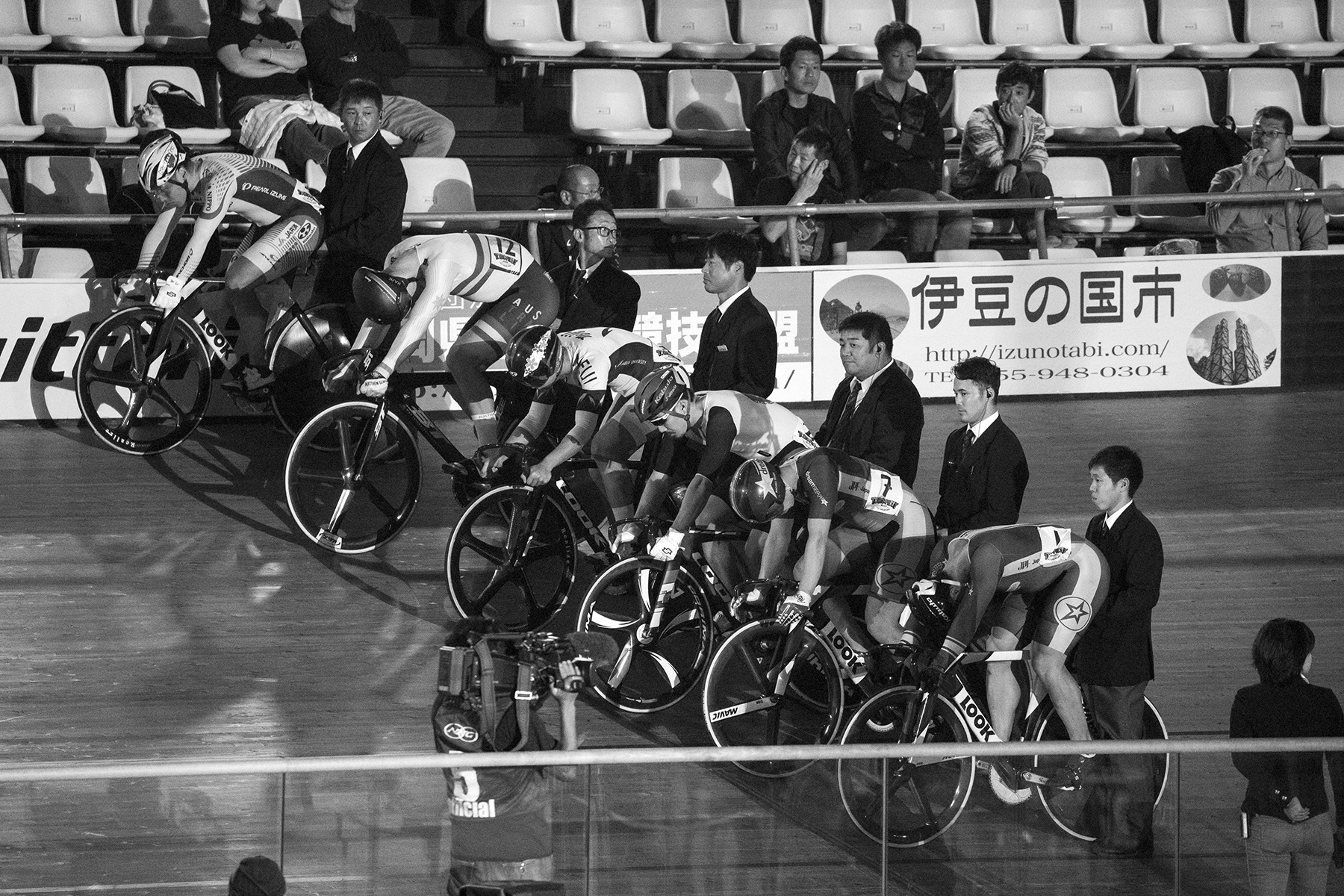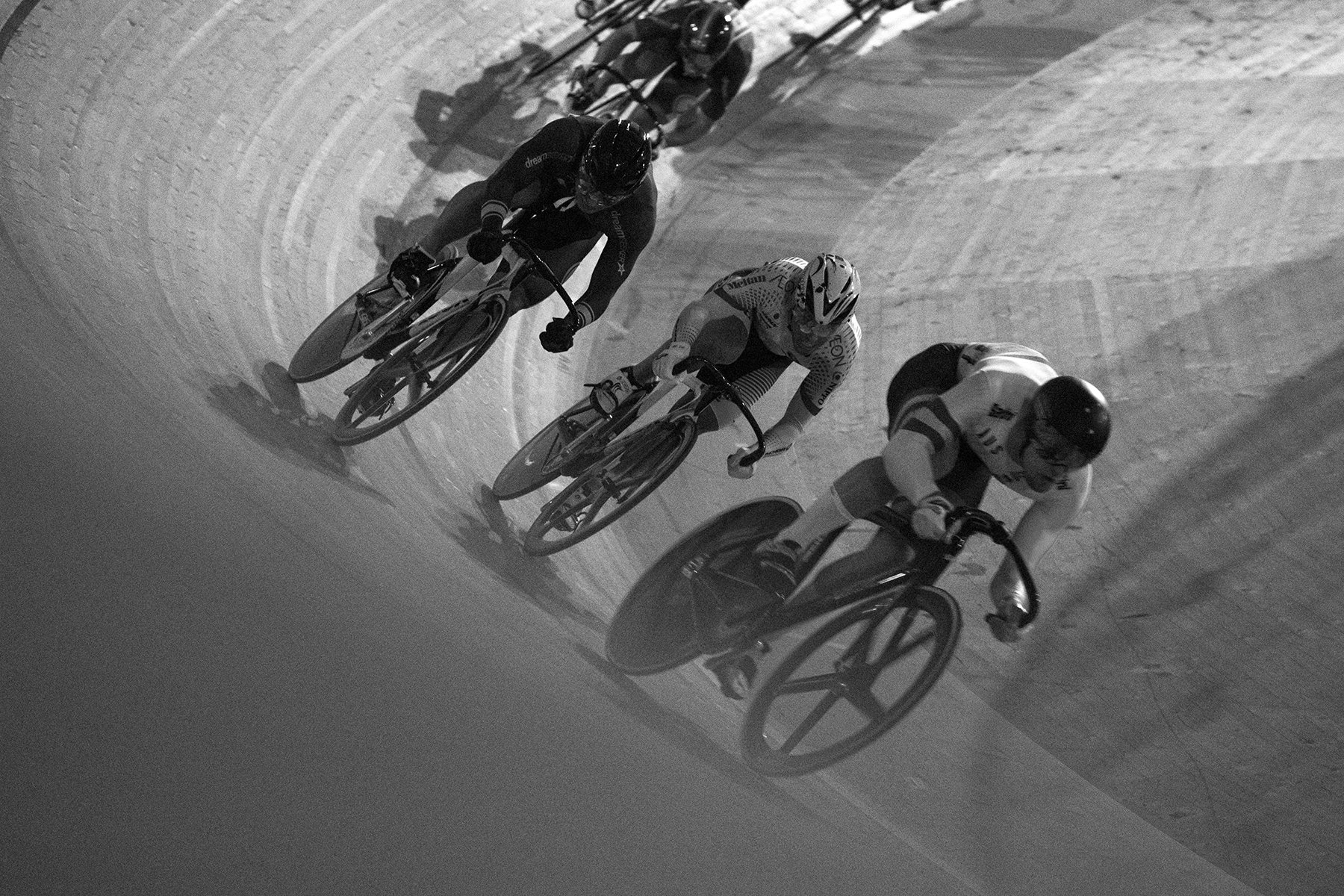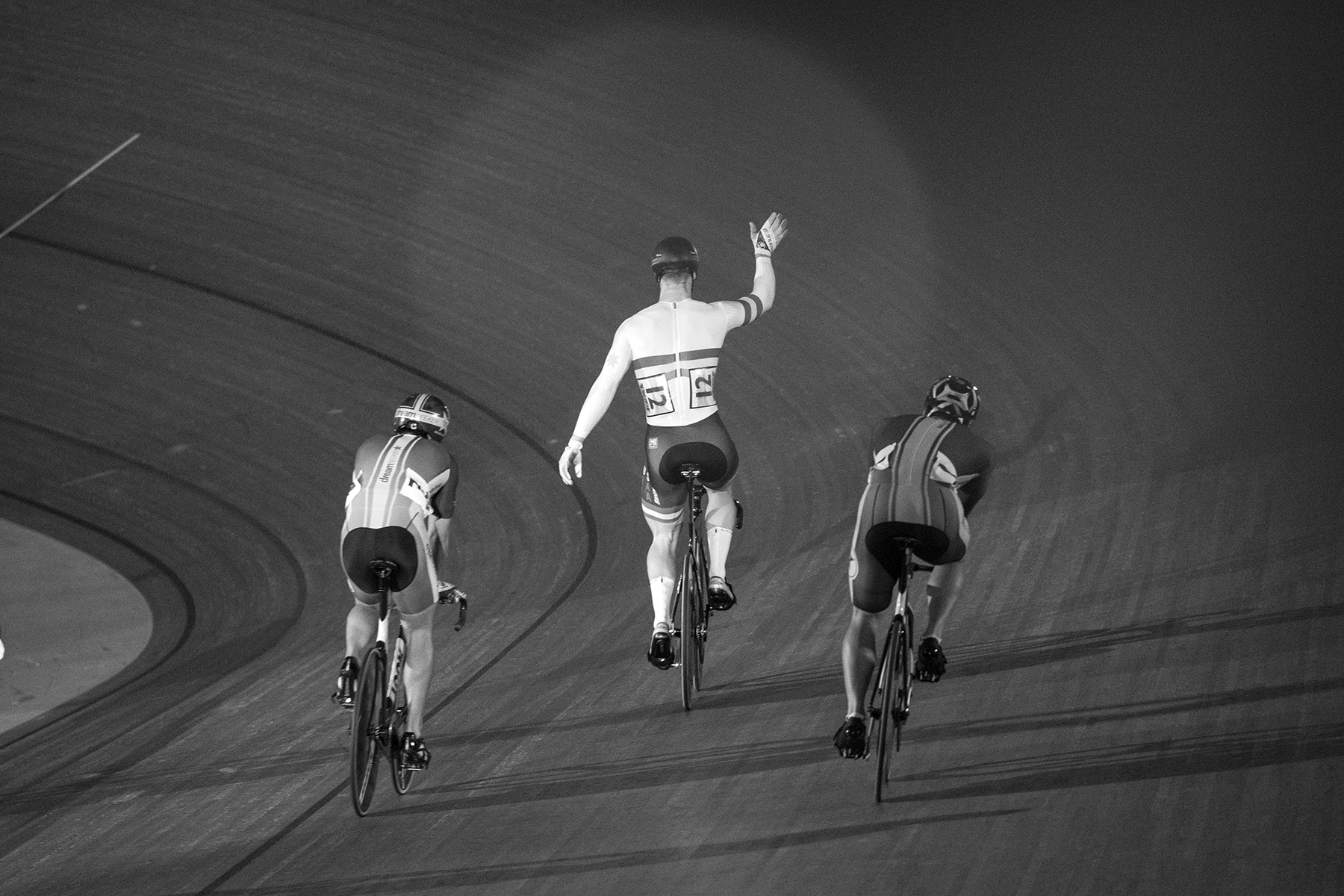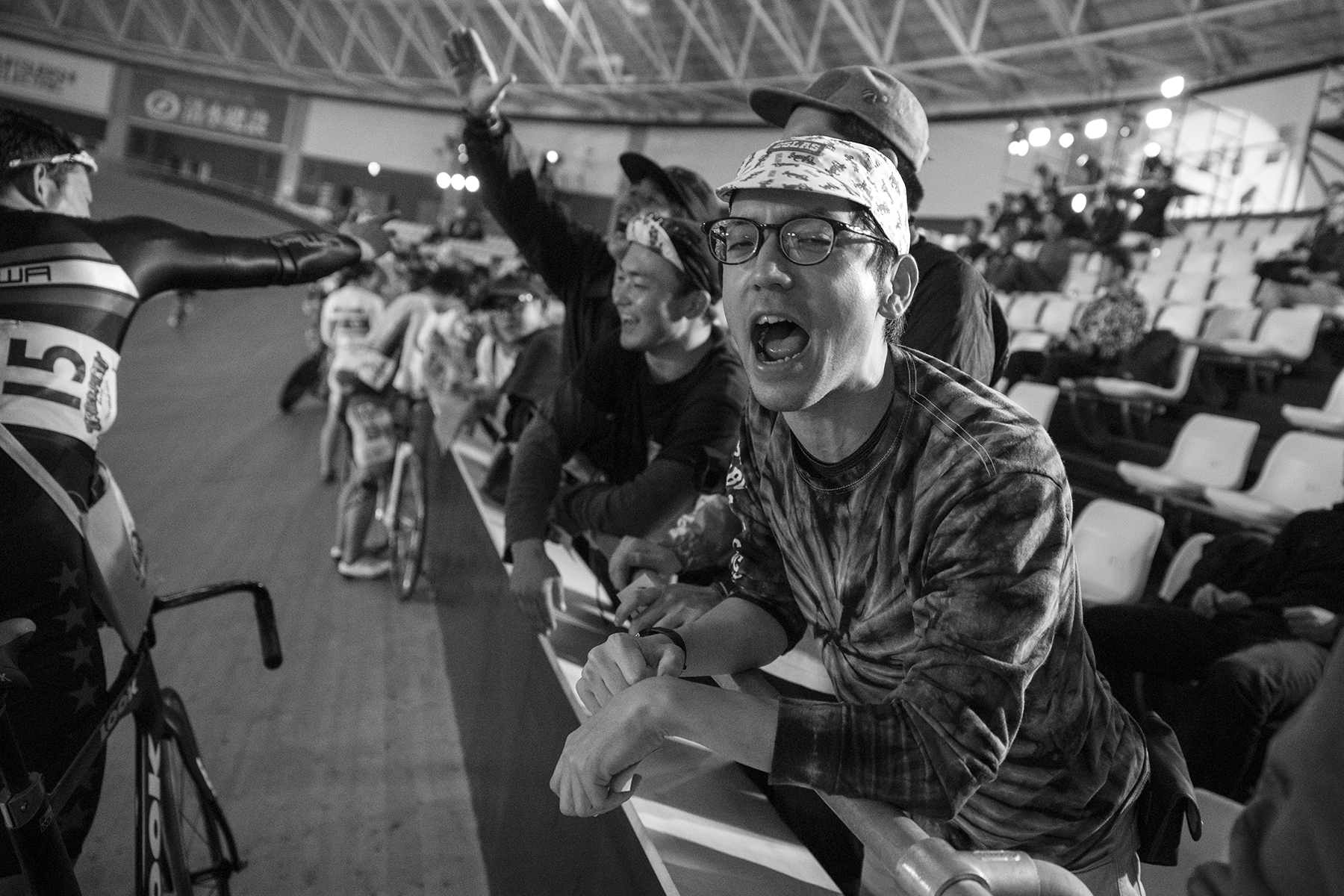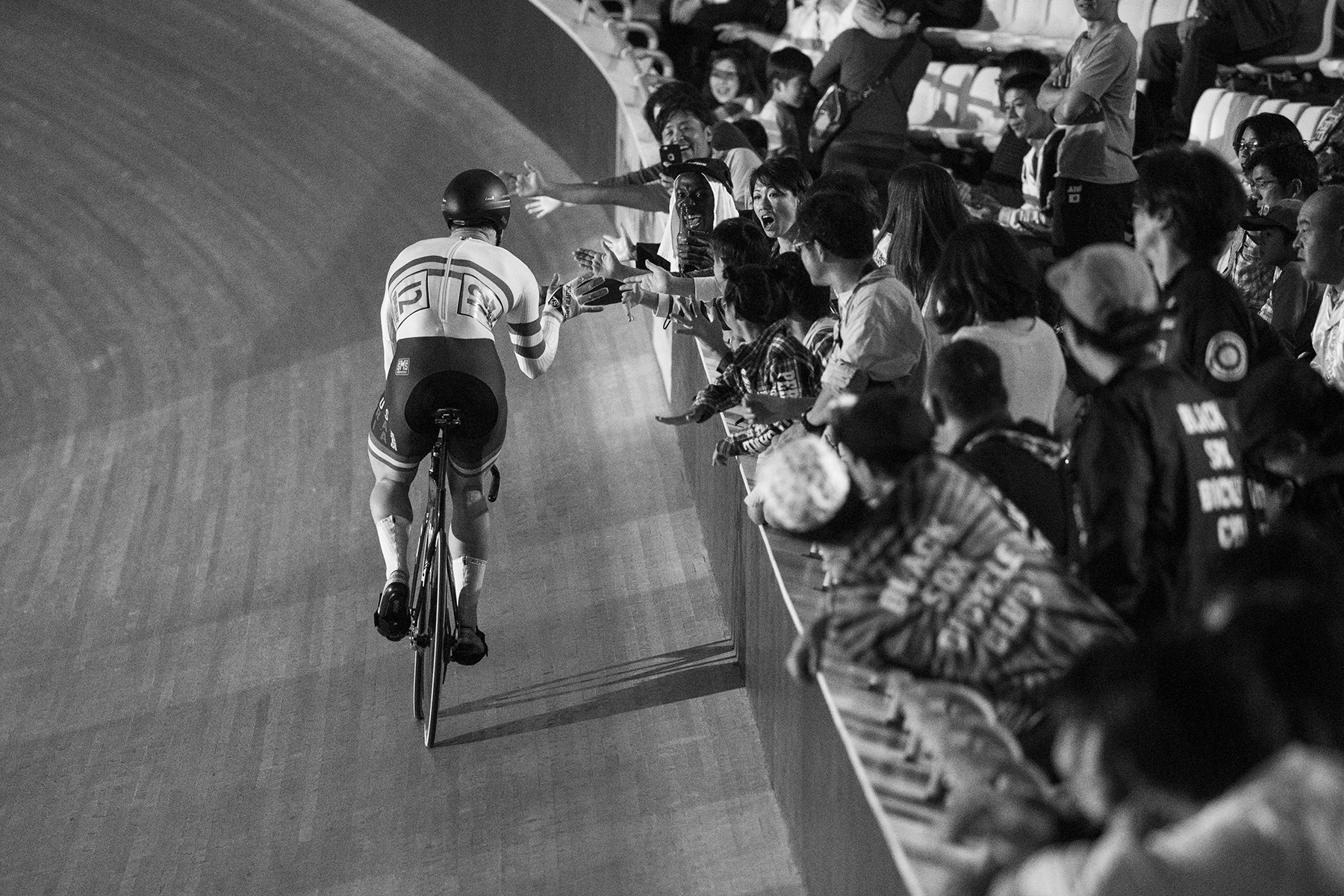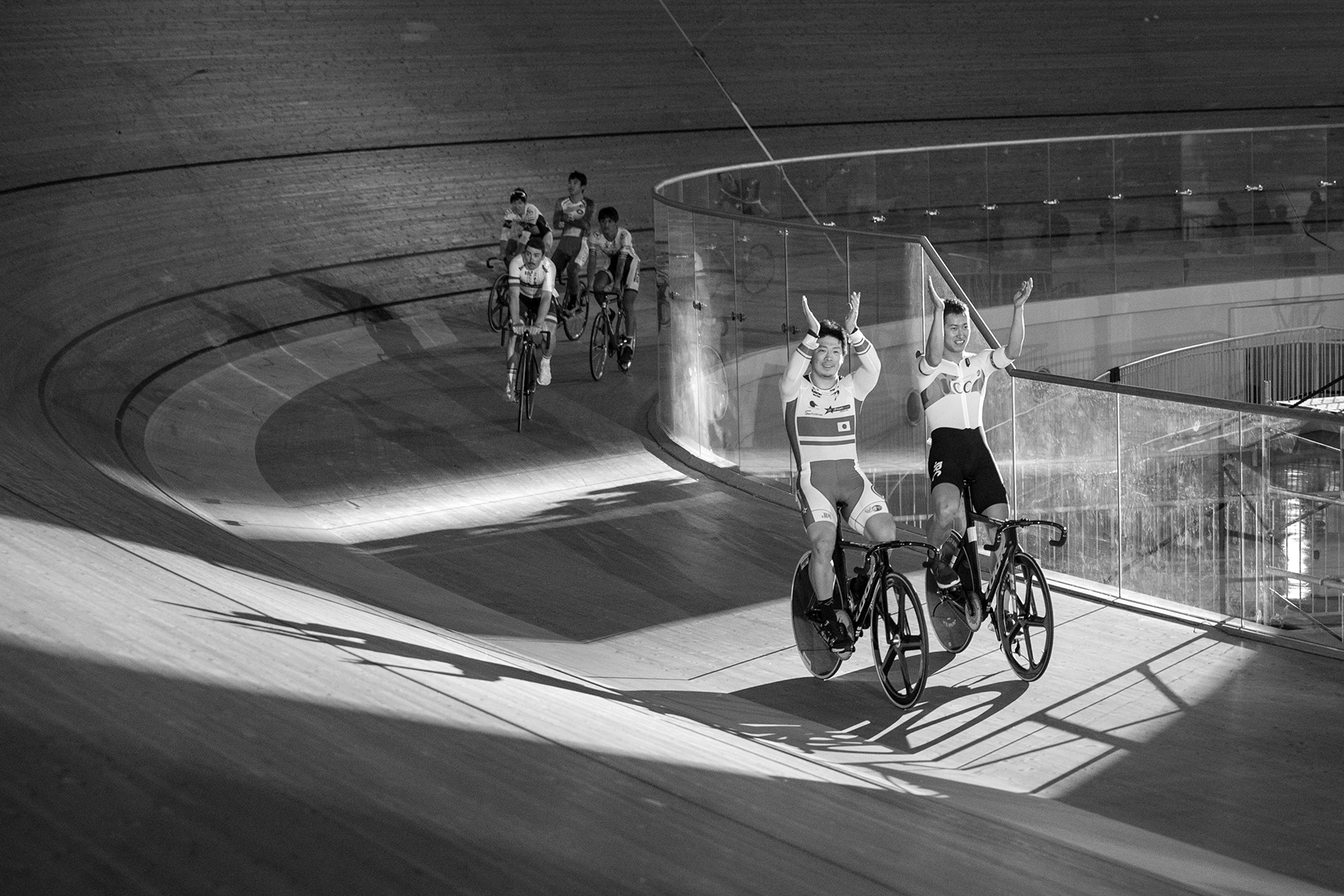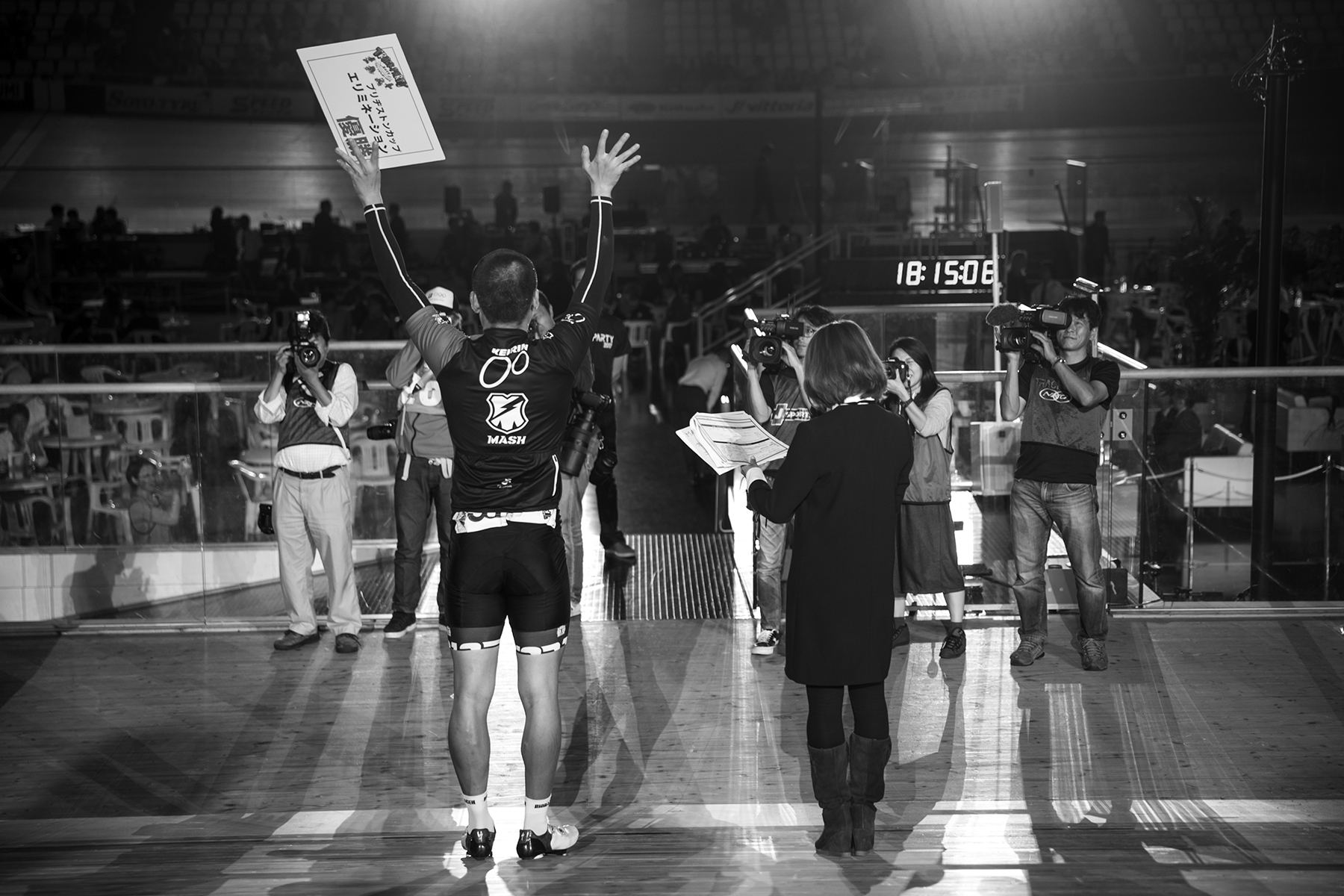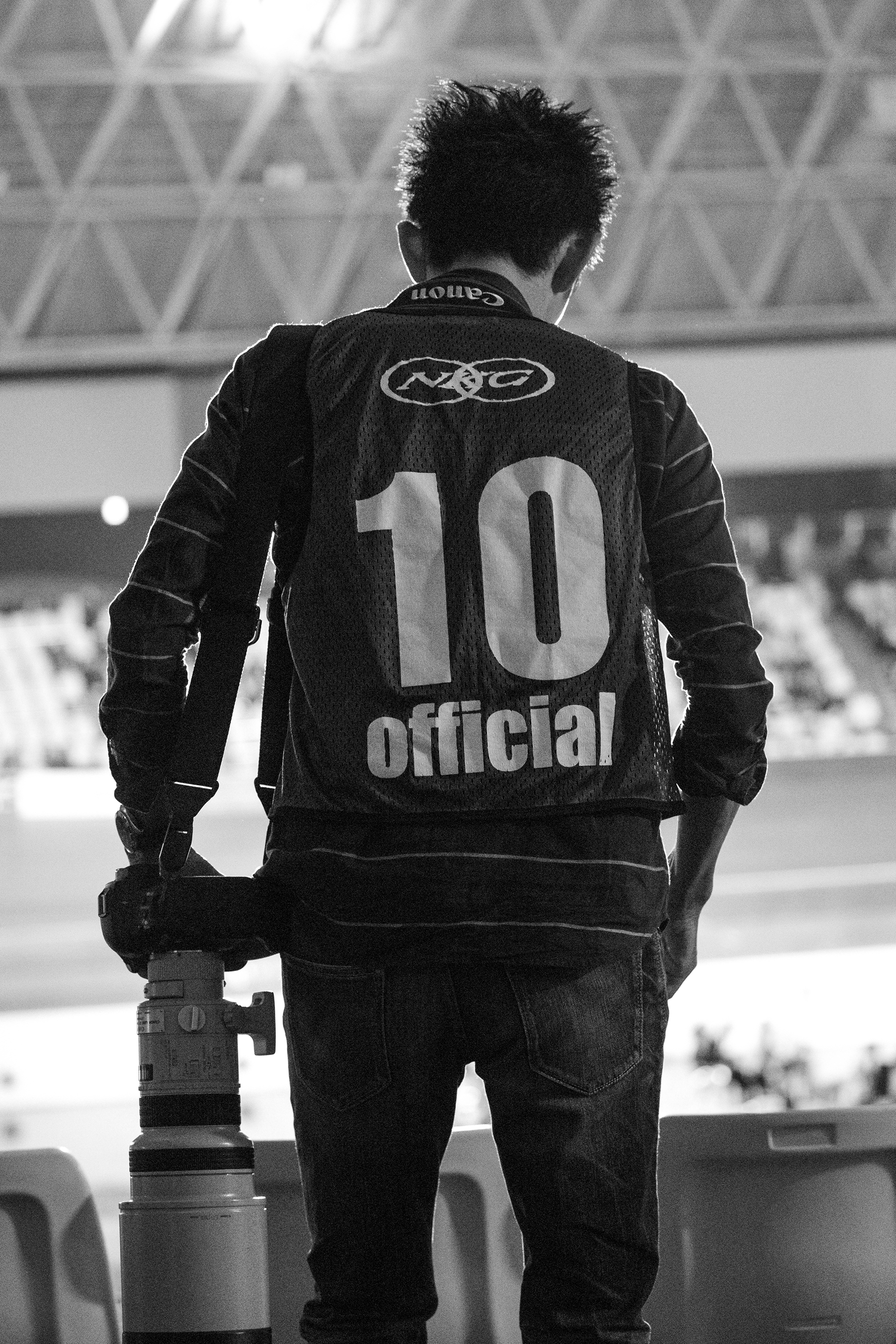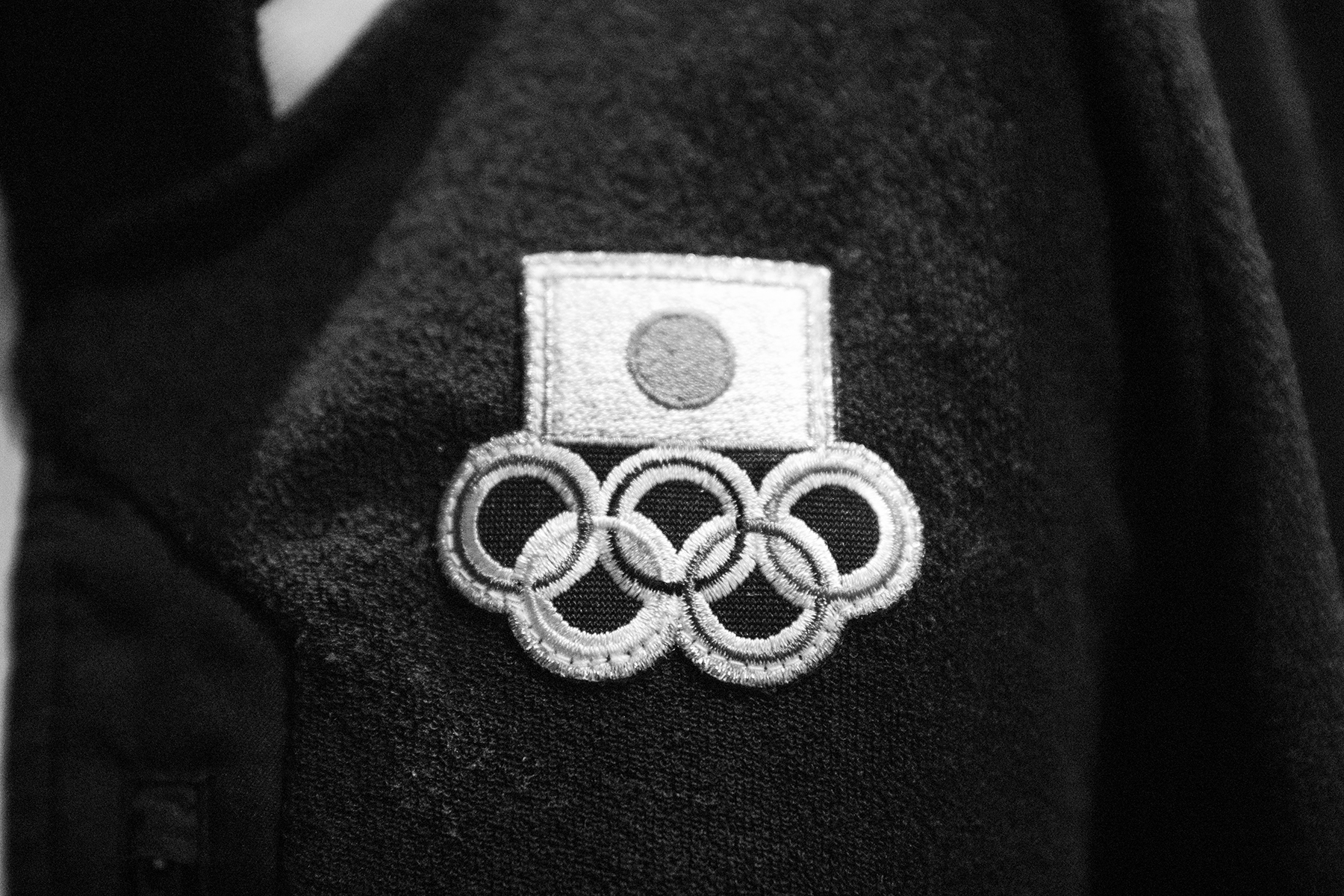 With the Summer Games coming to Japan in 2020, we hope to get back to the Track Party again and celebrate cycling with this community. Thank you for making it happen!
MM