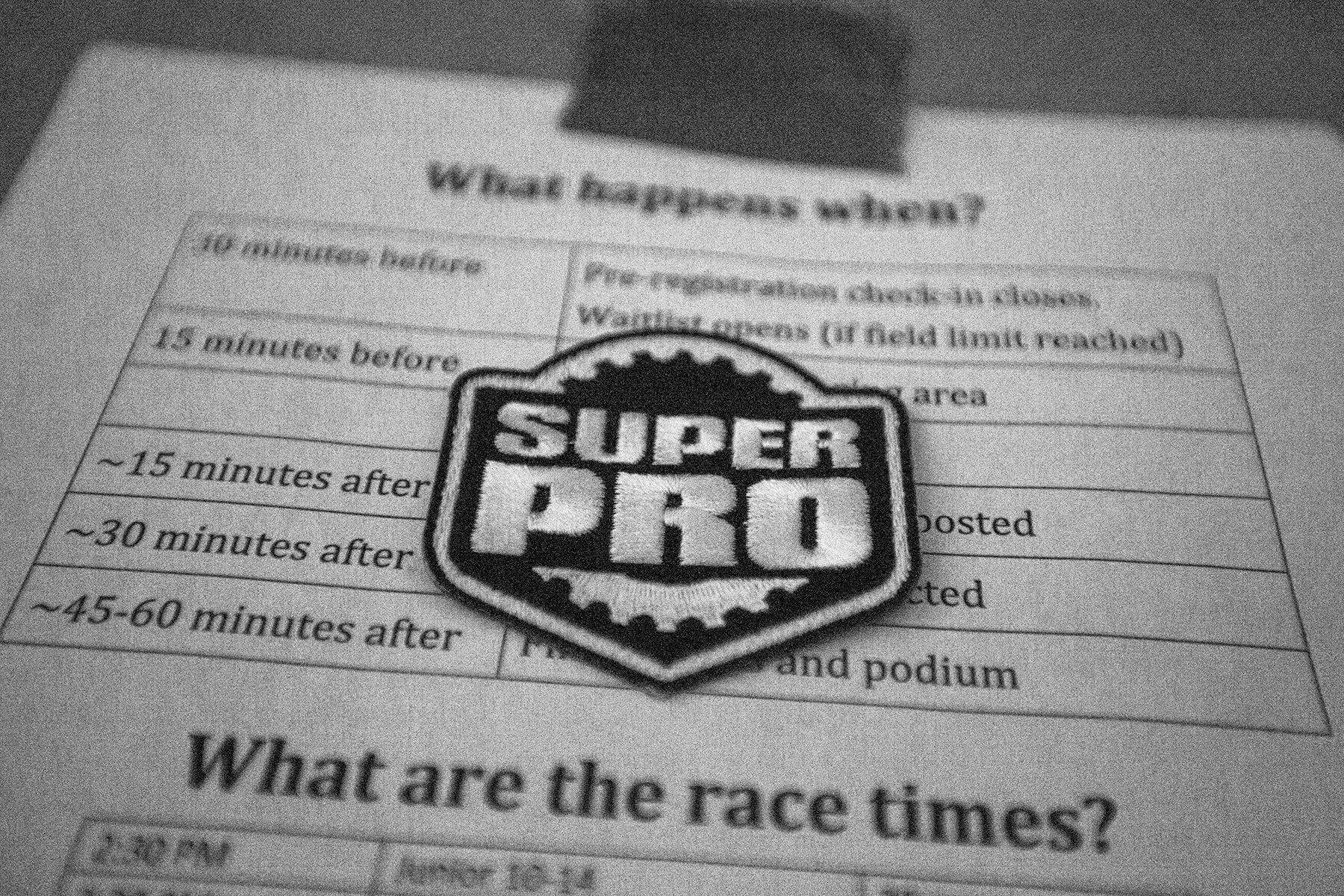 Racers found themselves on a pond in Vallejo California last Saturday night for the Super Pro Night race. We loaded the van, and sat in traffic, and made our way to this roller coaster backdrop, with lantern lit grass line taped off with yellow. Murphy is a local promoter, and this is his signature series. It is a little more out there than a traditional Bay Area CX race, mostly due to a few unique obstacles, and are historically challenging. The grass at this race just pulls on your wheel, eating your effort.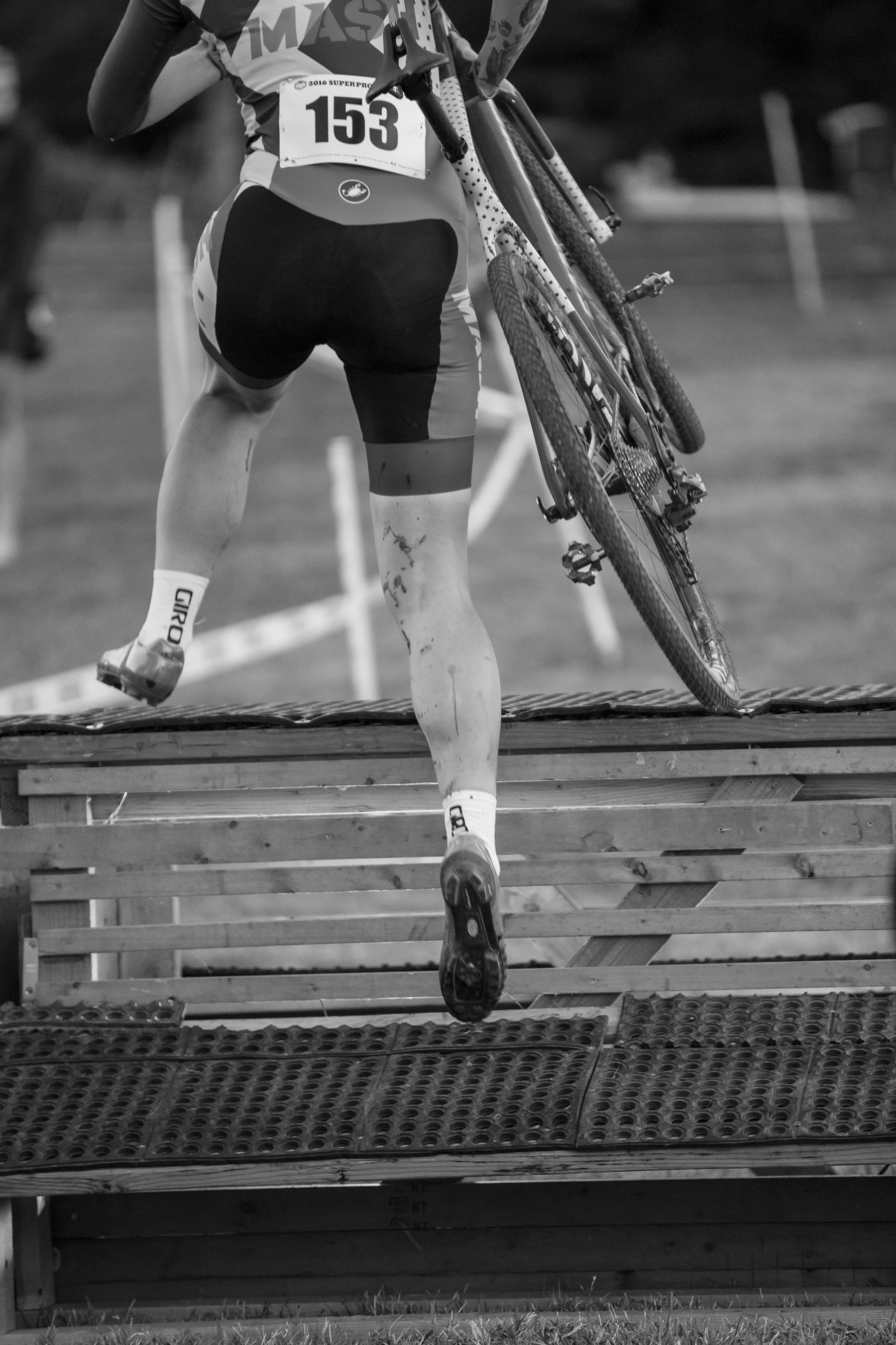 Chelsea was sensible, so got to the race 2 hours early, reg'd and rode the course before racing. We pulled up as they said, go, so jumped out to scream for her. She raced well, finishing with a top five spot for the Elite A's.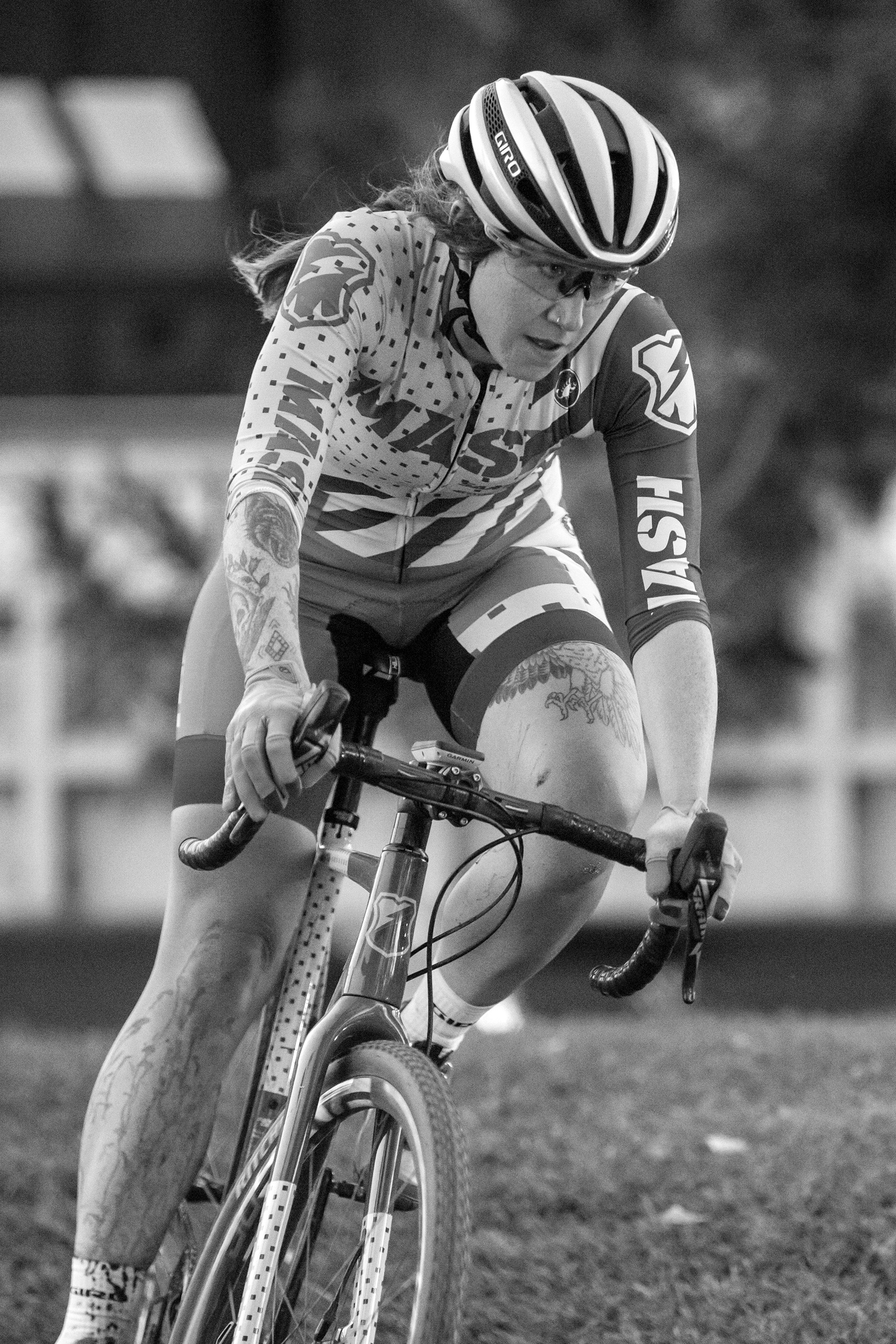 Keeping the mud out of your eyes while still being able to see on the dark course was essential and so clear lenses felt like a superpower as dusk turned to night. Thank you Oakley!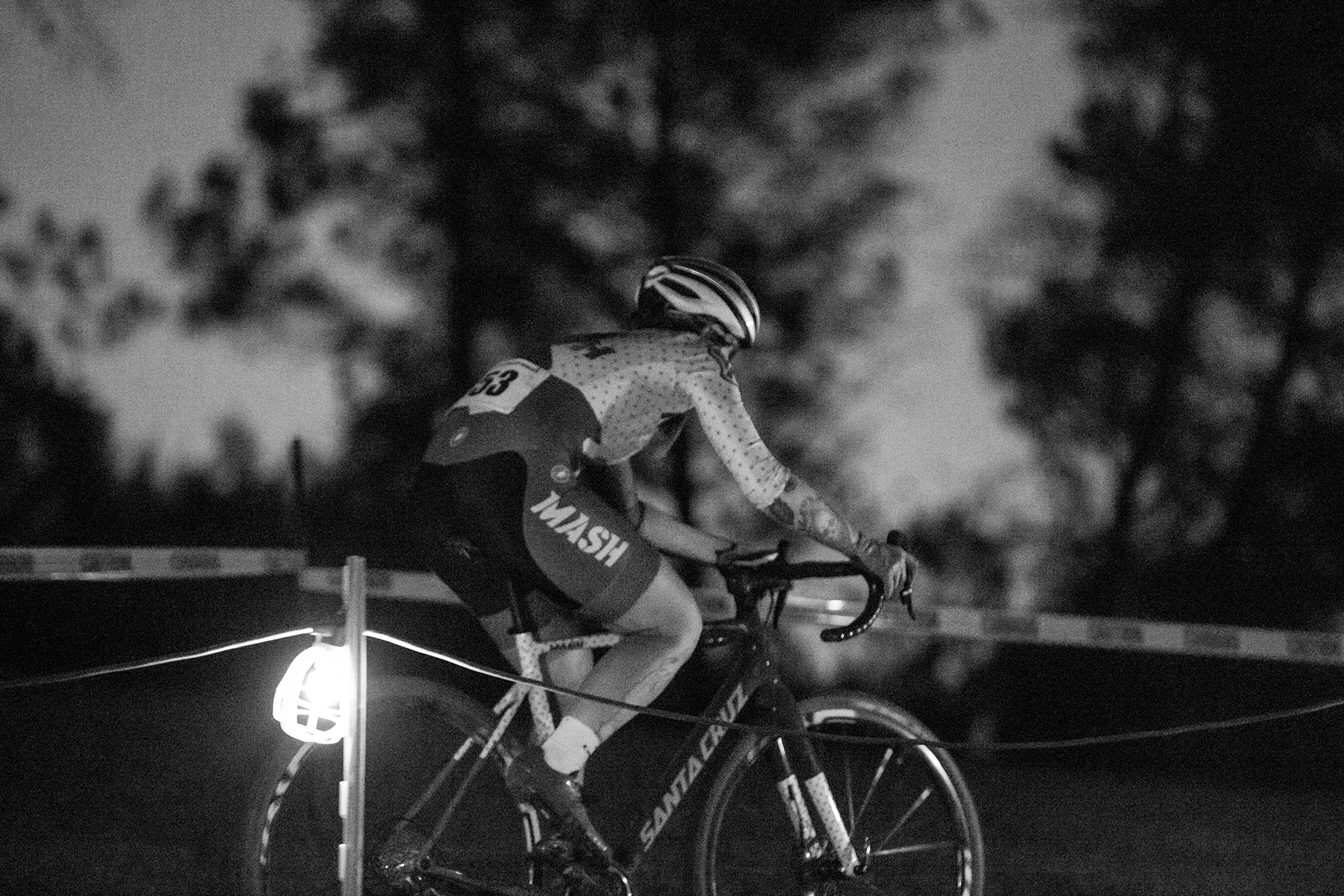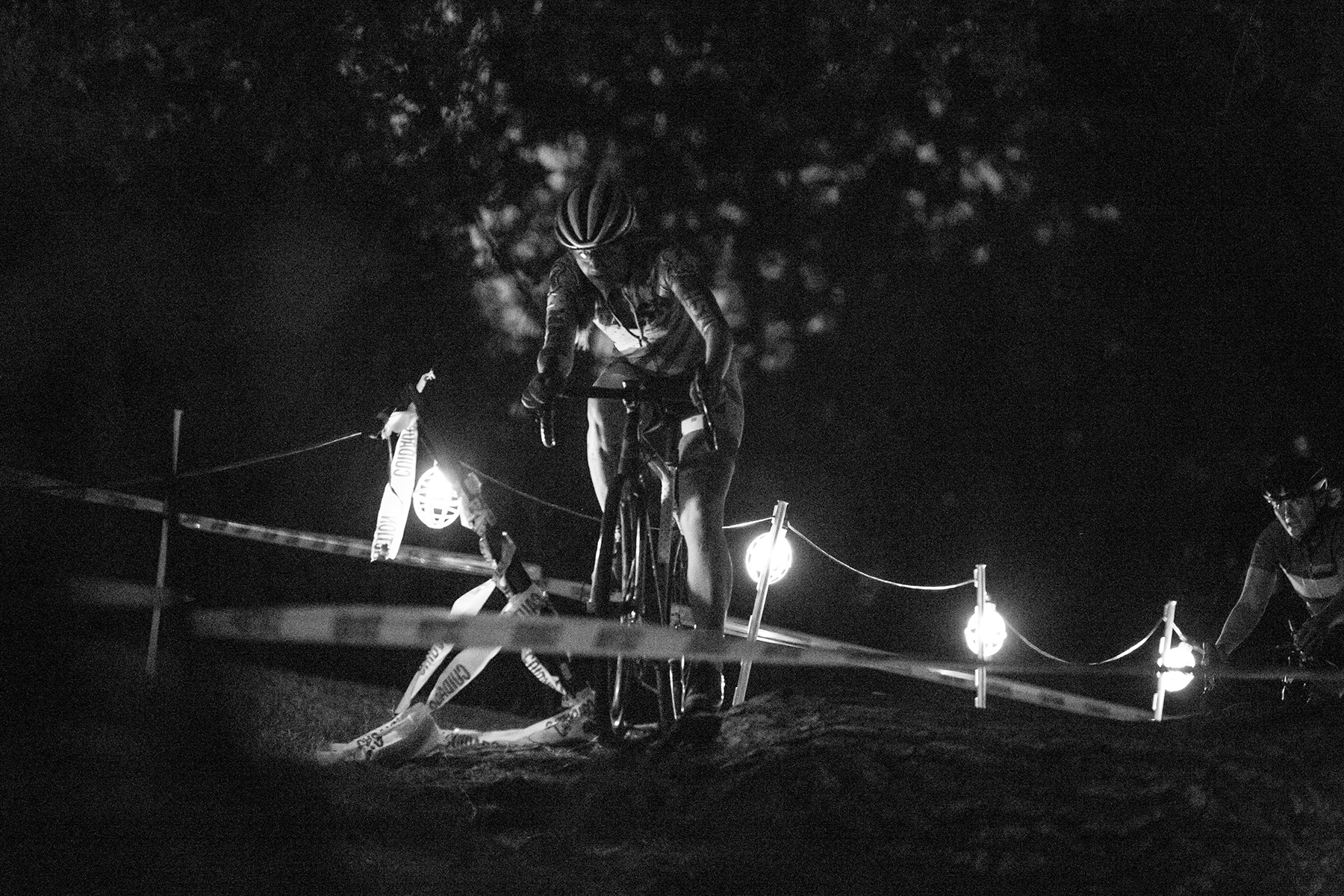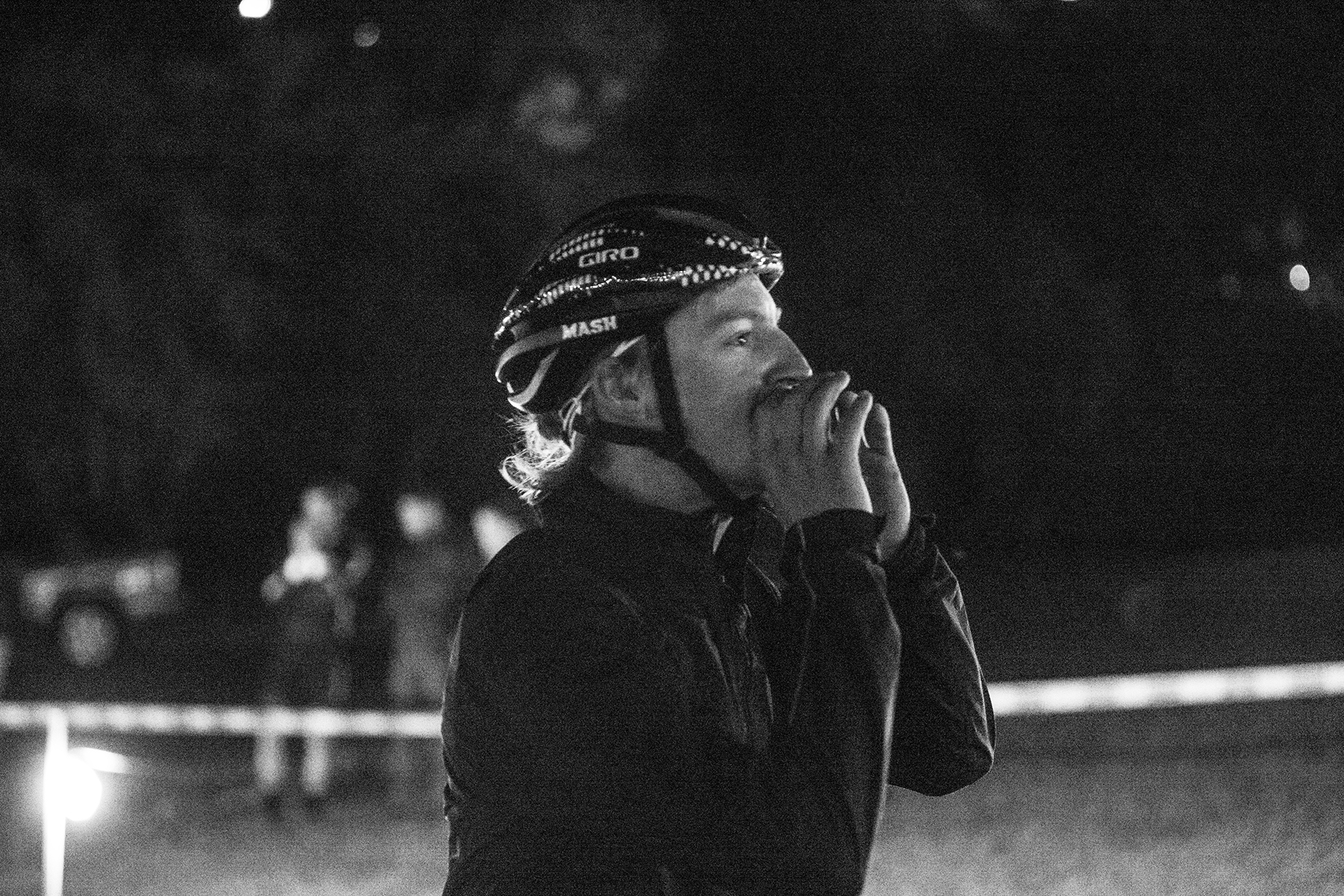 The community that surrounds the Bay Area events is changing, and we are seeing younger folks forming men's and women's teams. We hope this new energy grows with the racing that happens here. Heres to a long future of Bay Area bike racing.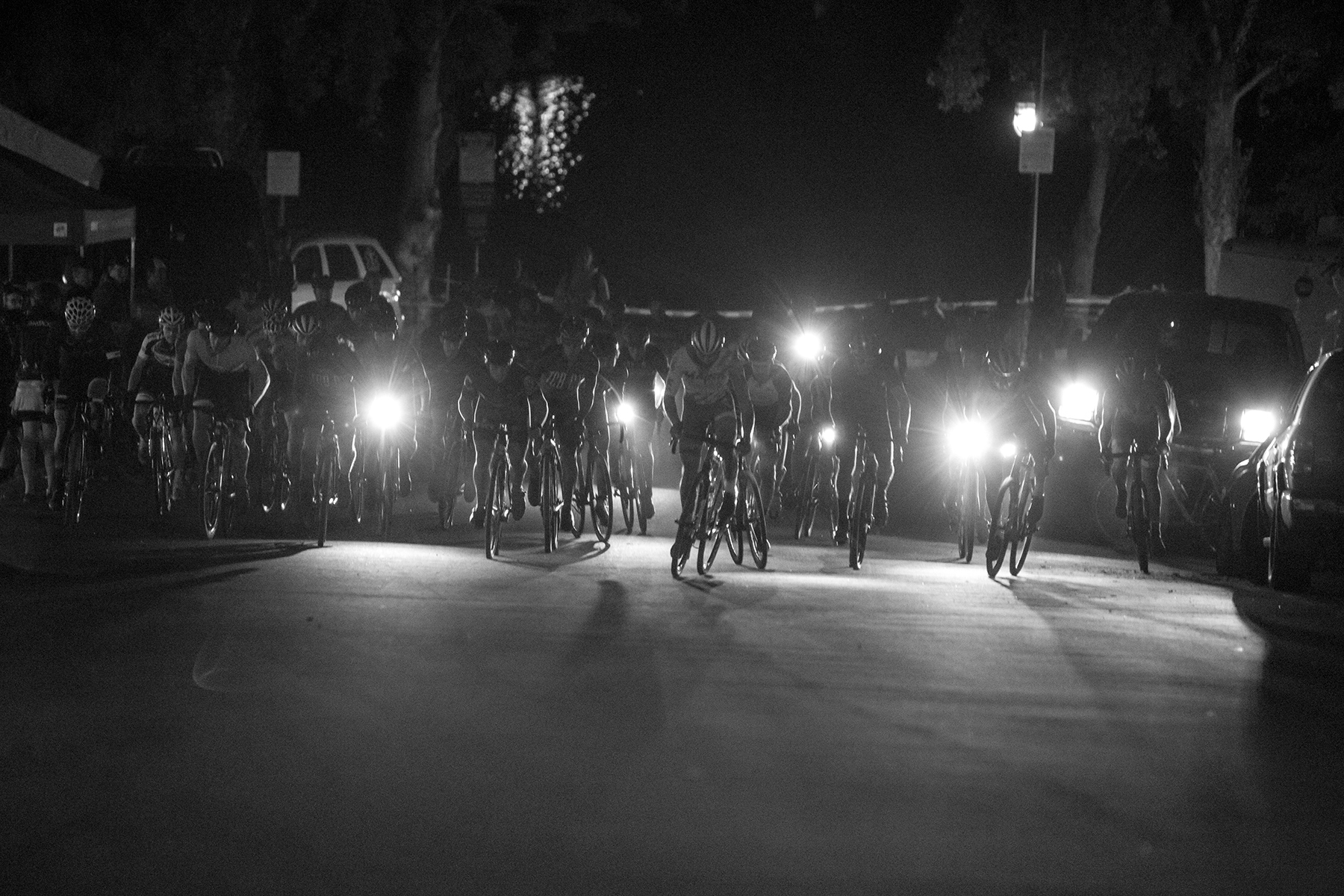 Derek leading the elite As off the starting grid. It was a steep road sprint followed by a grueling mucky grass climb – the pack was thinned immediately.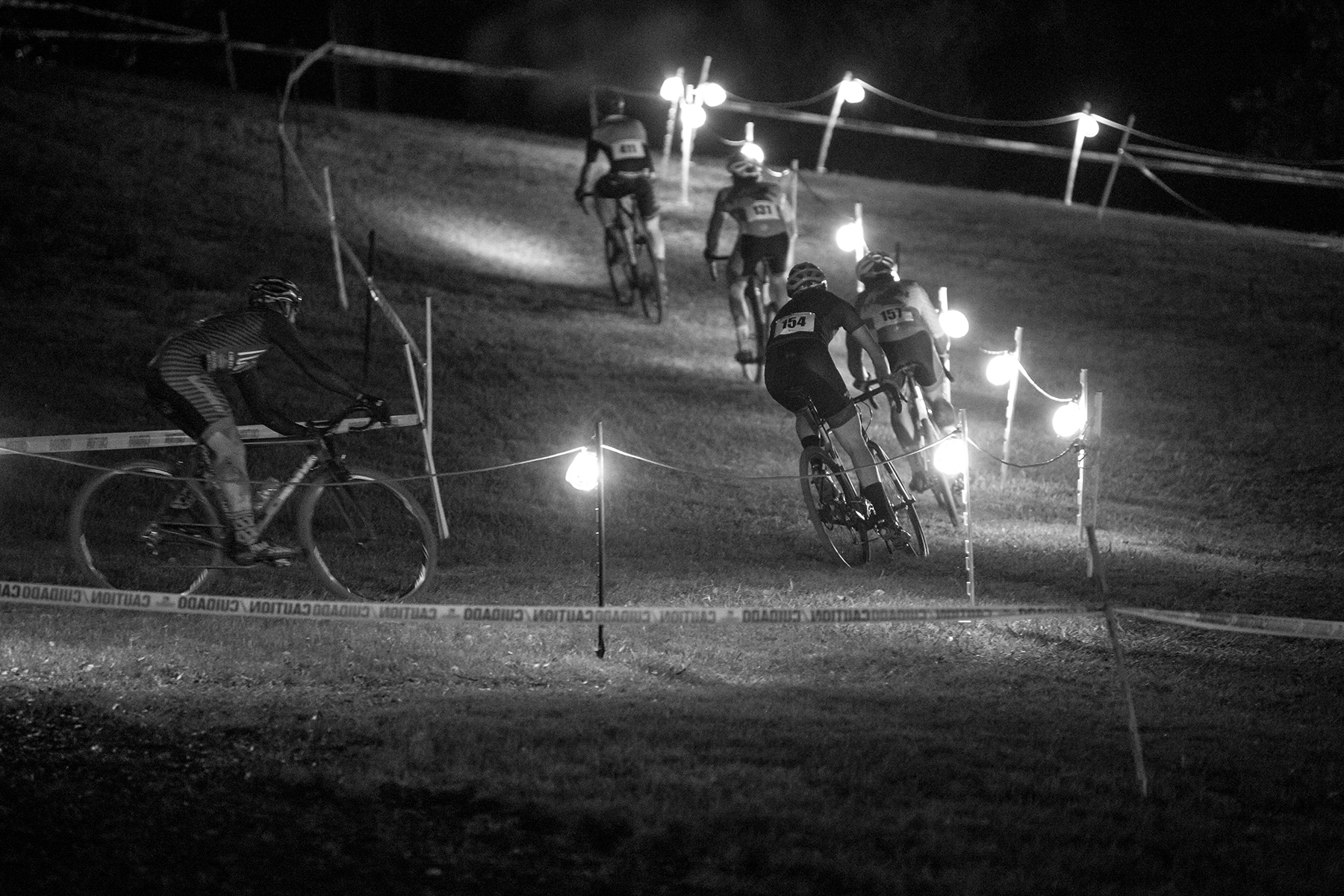 The front group on lap one included Rainier, Derek, Chas, and a couple other strong riders.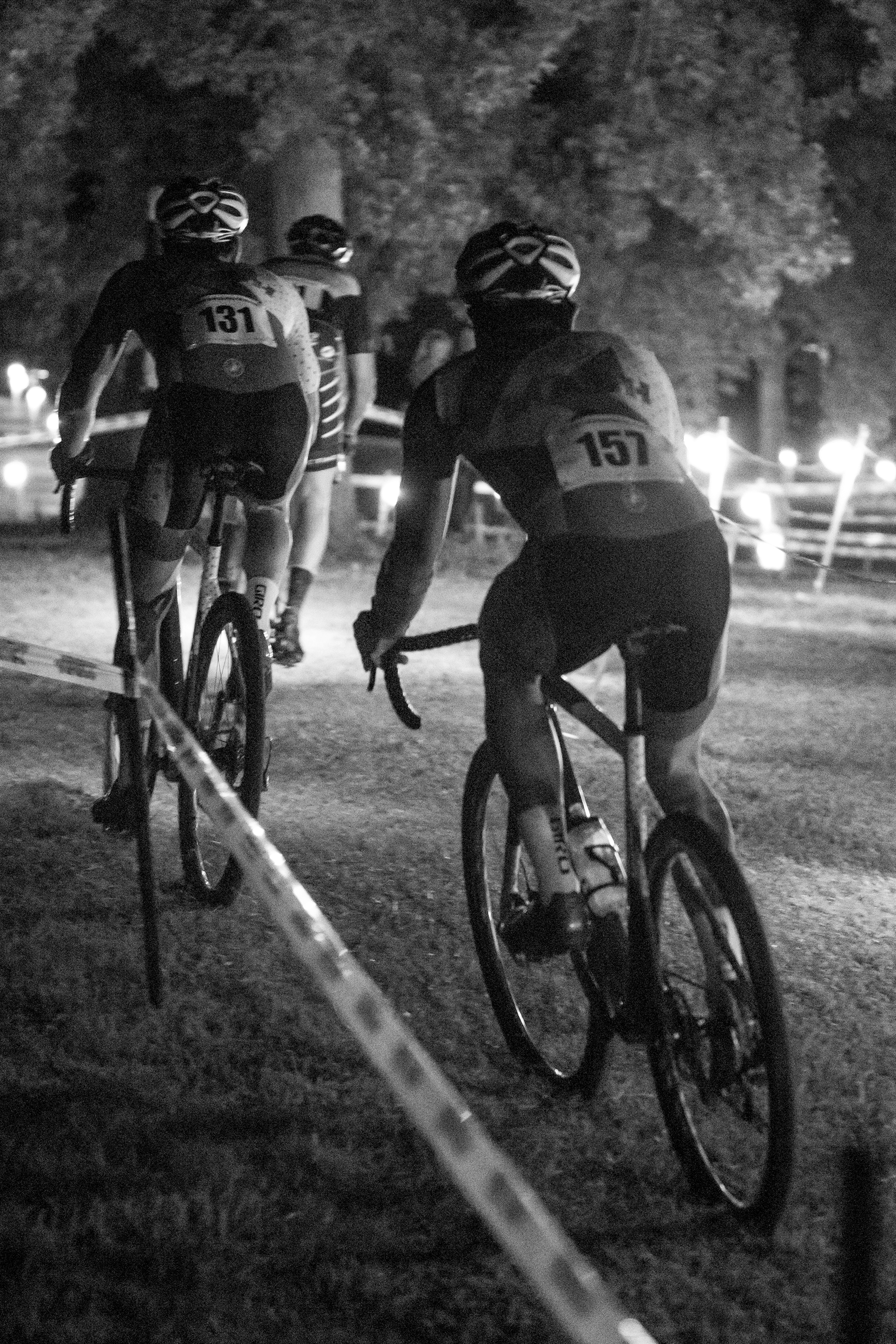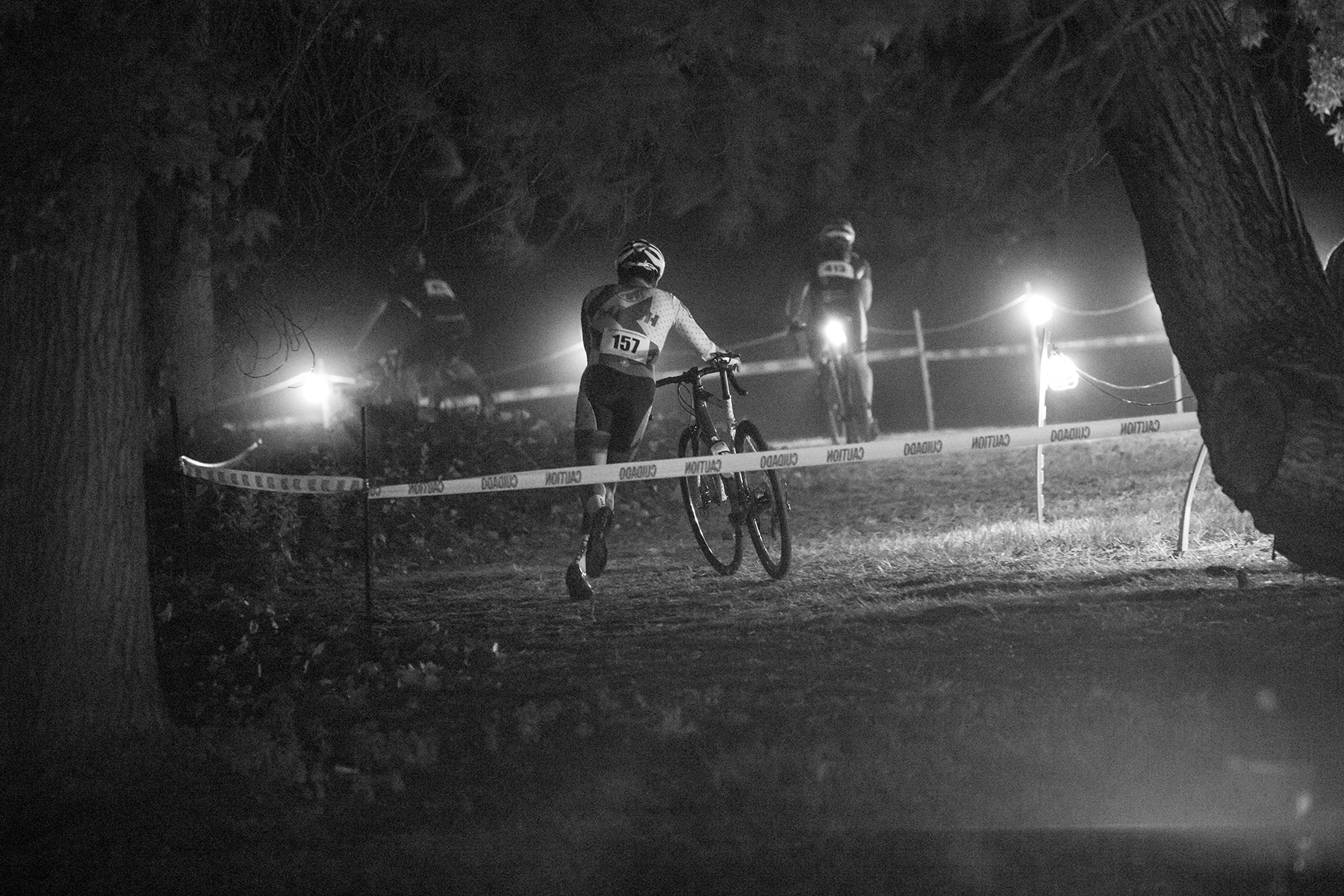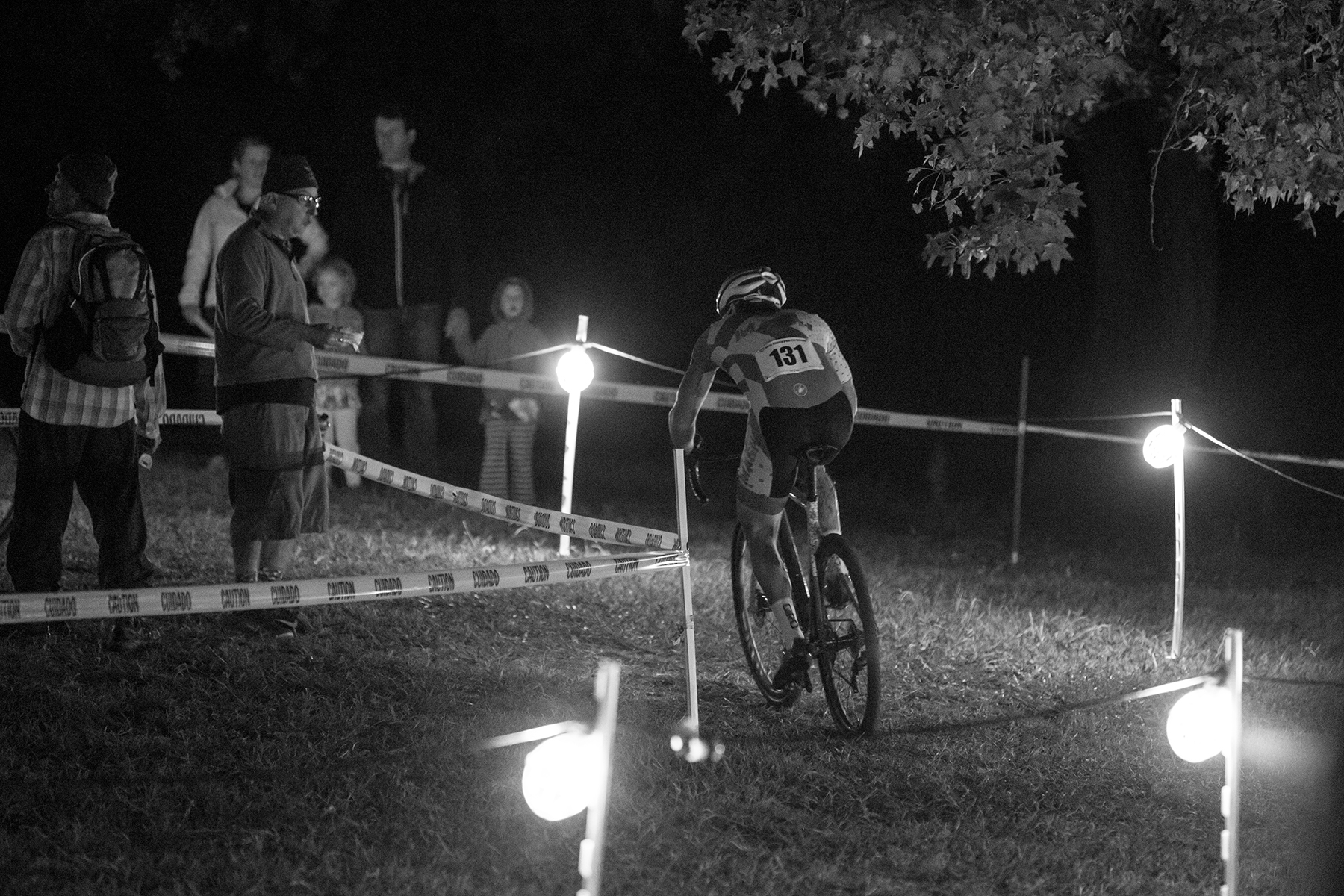 Rainier chasing up the grassy hill – he would go on the finish in the top 5 in the Elite A's.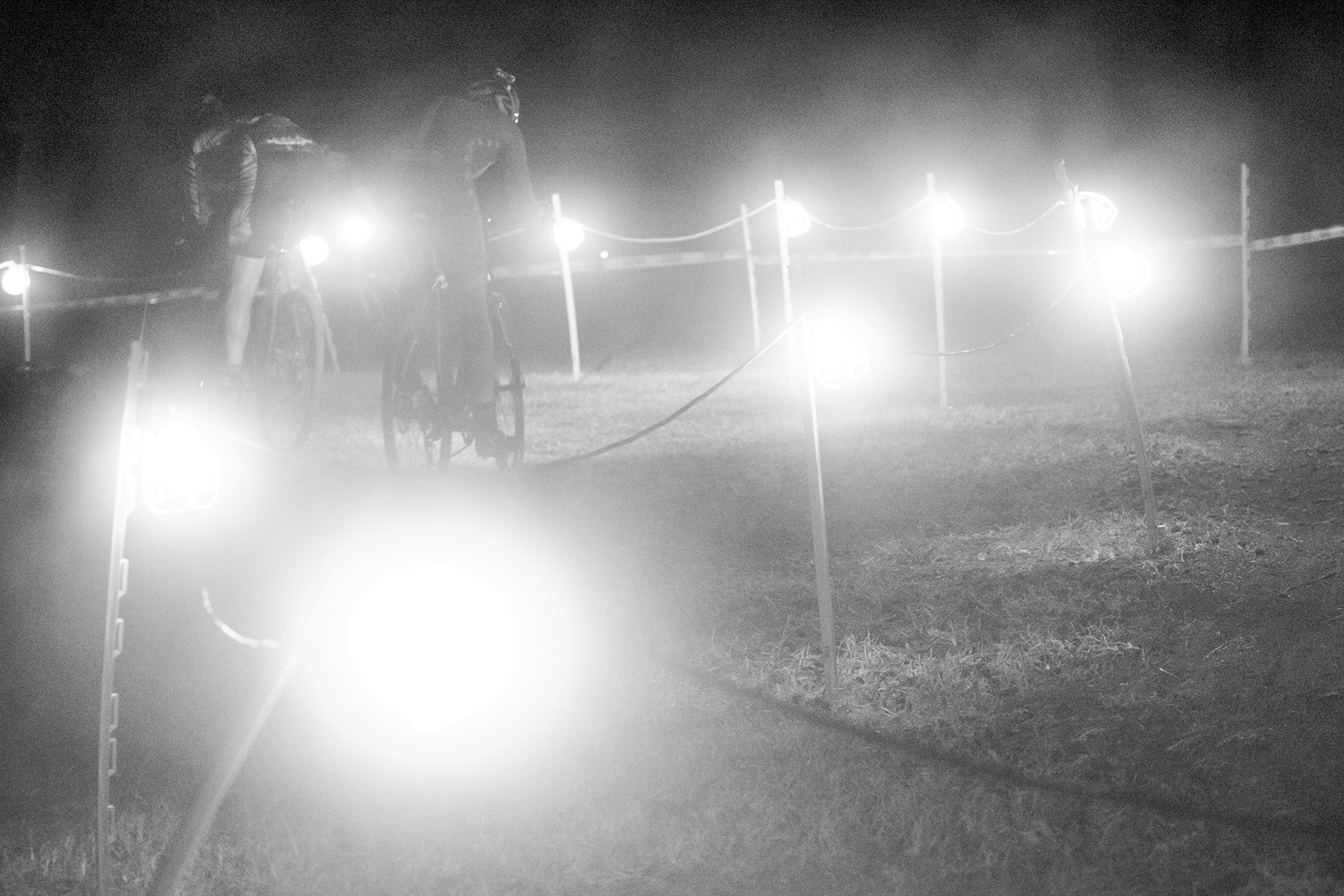 Riders mowing the dry descent would kick up a dust fog, more challenging to navigate for the following racers.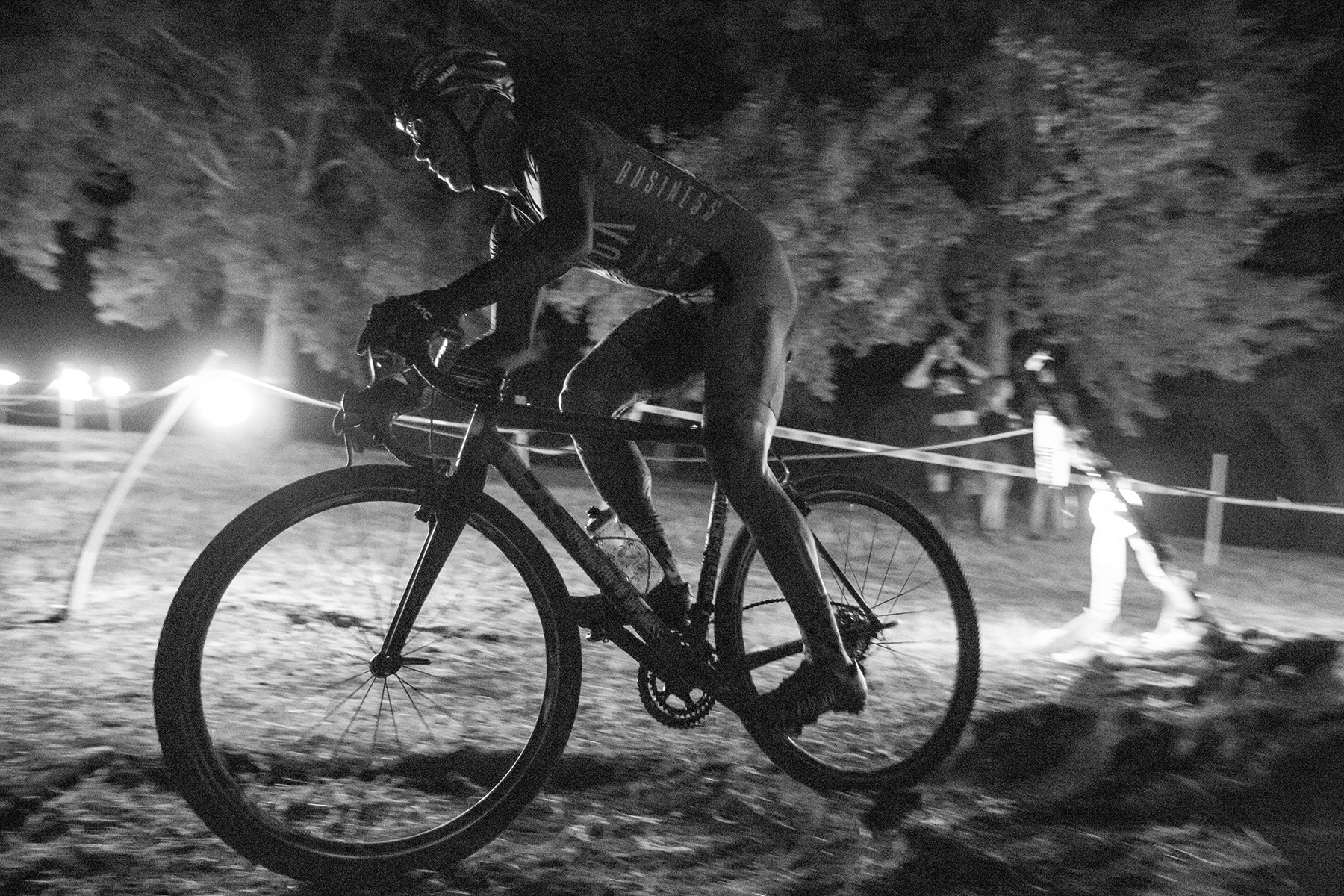 Chas rode very strong – finishing in the top 5.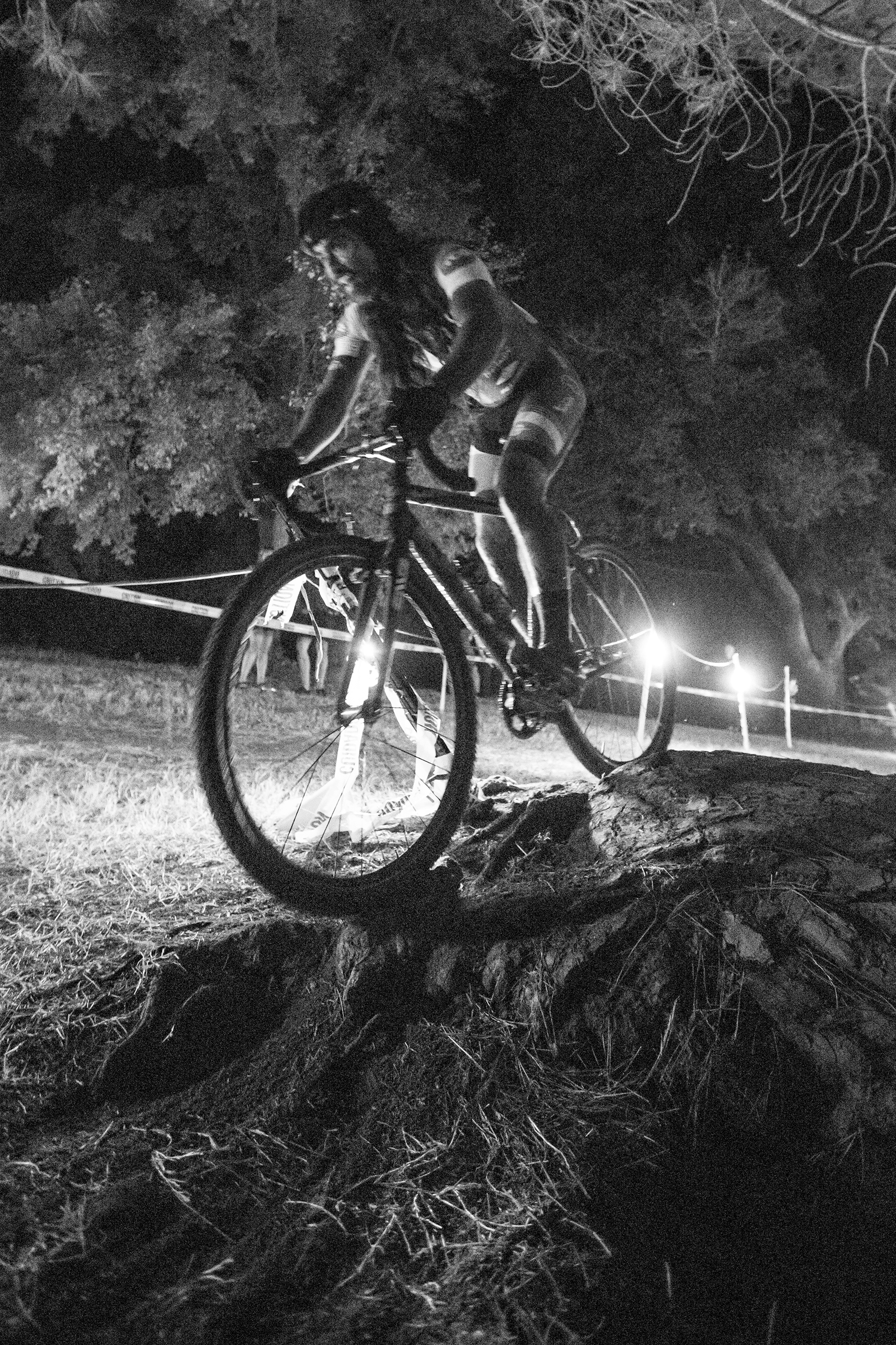 Cubby navigating this root feature with long dark shadows. This is his first season racing in a skin suit, and we kinda miss the tank tops days.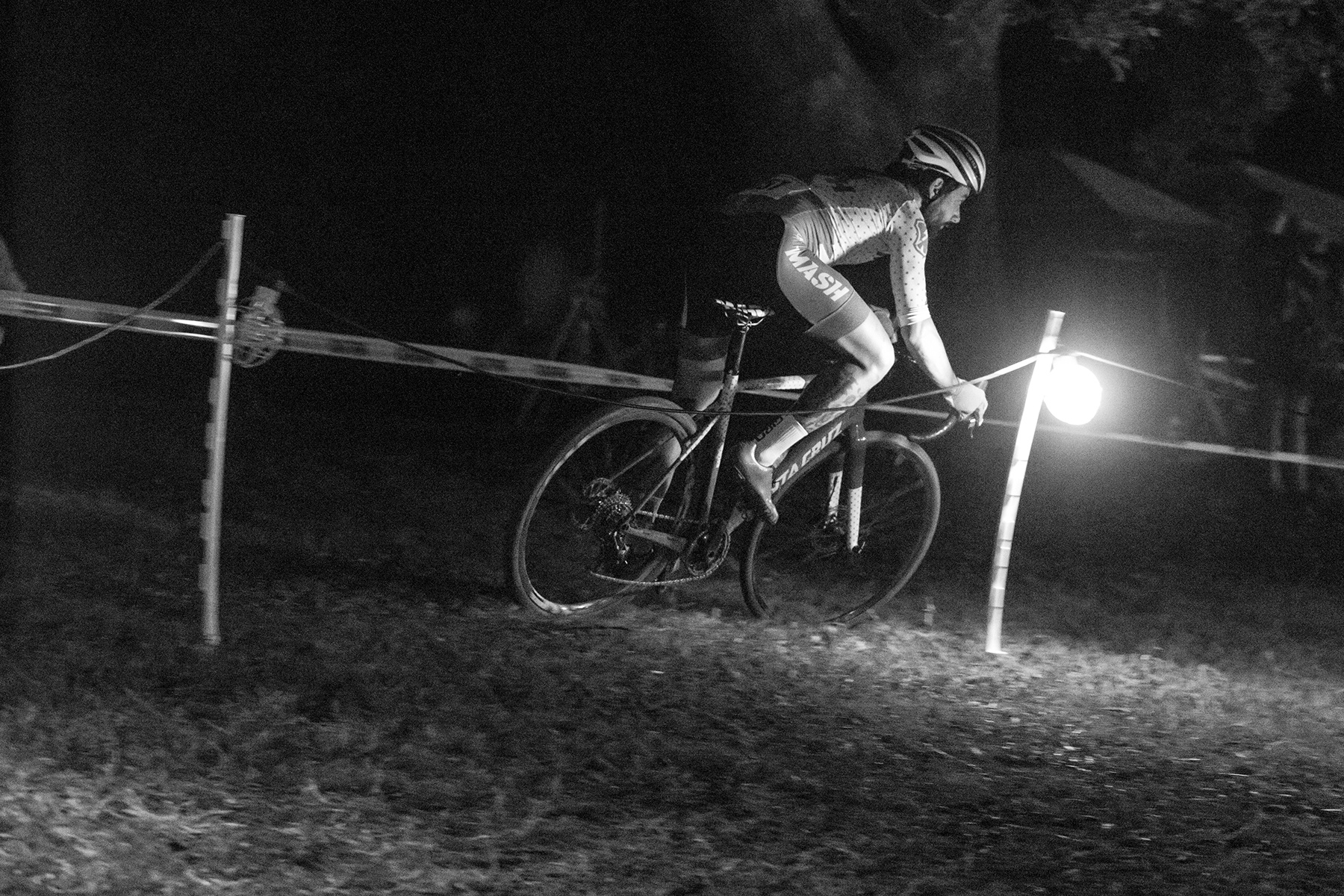 Derek plowed into an unseen concrete lip in the first lap while riding 2nd wheel. His tire exploded but the Enve rim held strong. He was determined to get a workout, in spite of the setback, and so borrowed what was basically a road wheel from a bystander.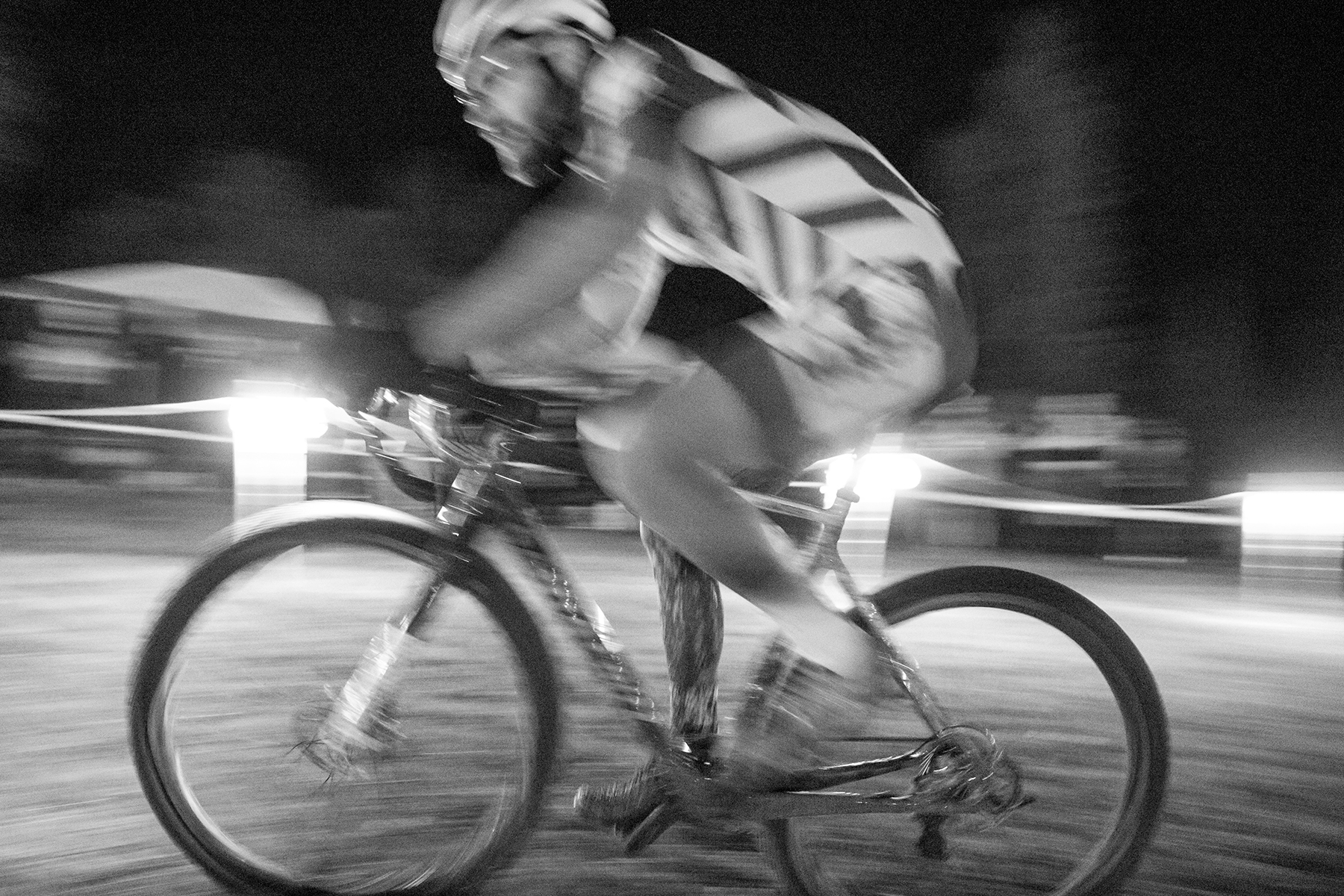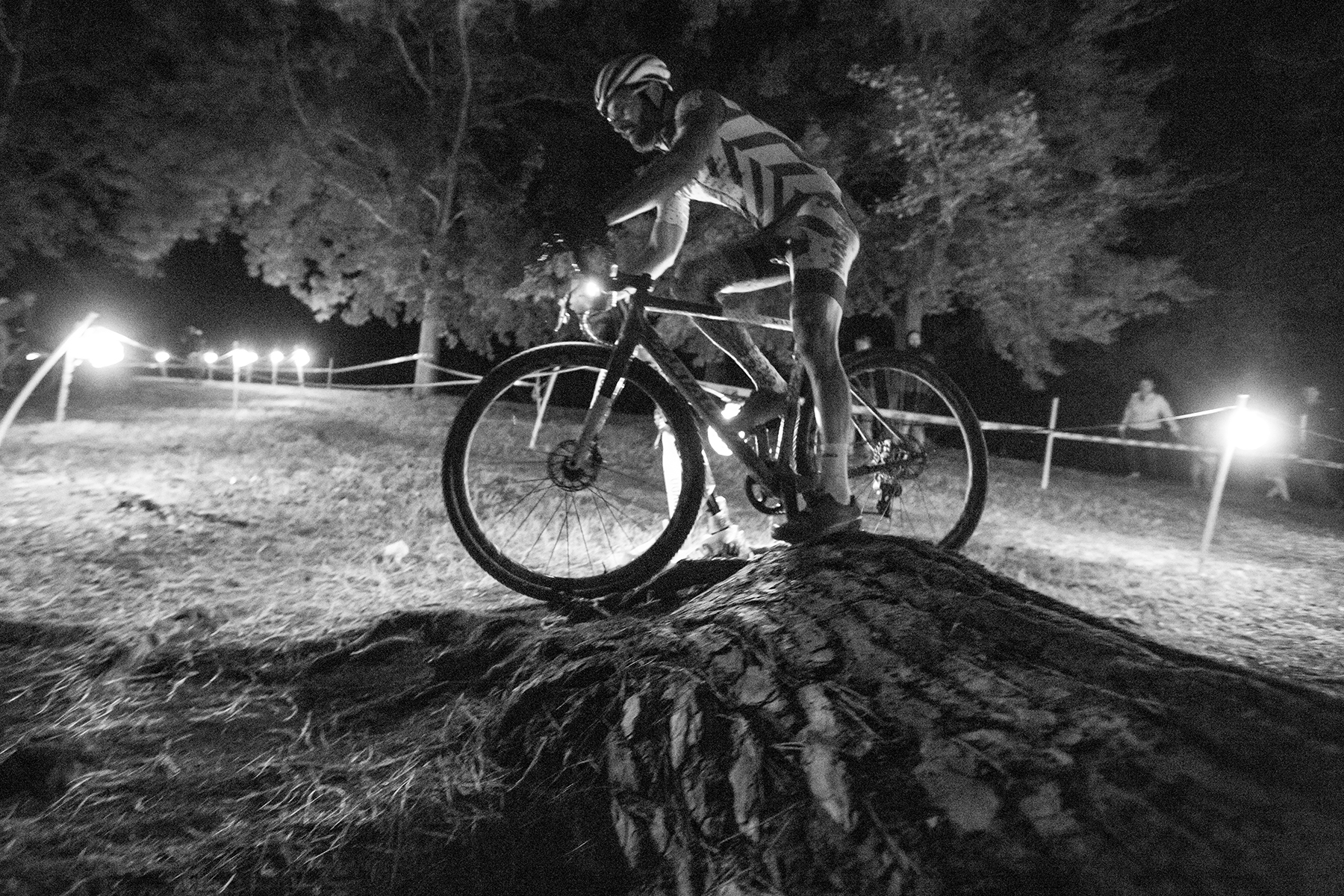 Santa Cruz Stigmata flying over a massive exposed root. The tricky obstacle has taken a beating over the years by pedals, BBs, chainrings, shins, etc. as part of the course in Vallejo.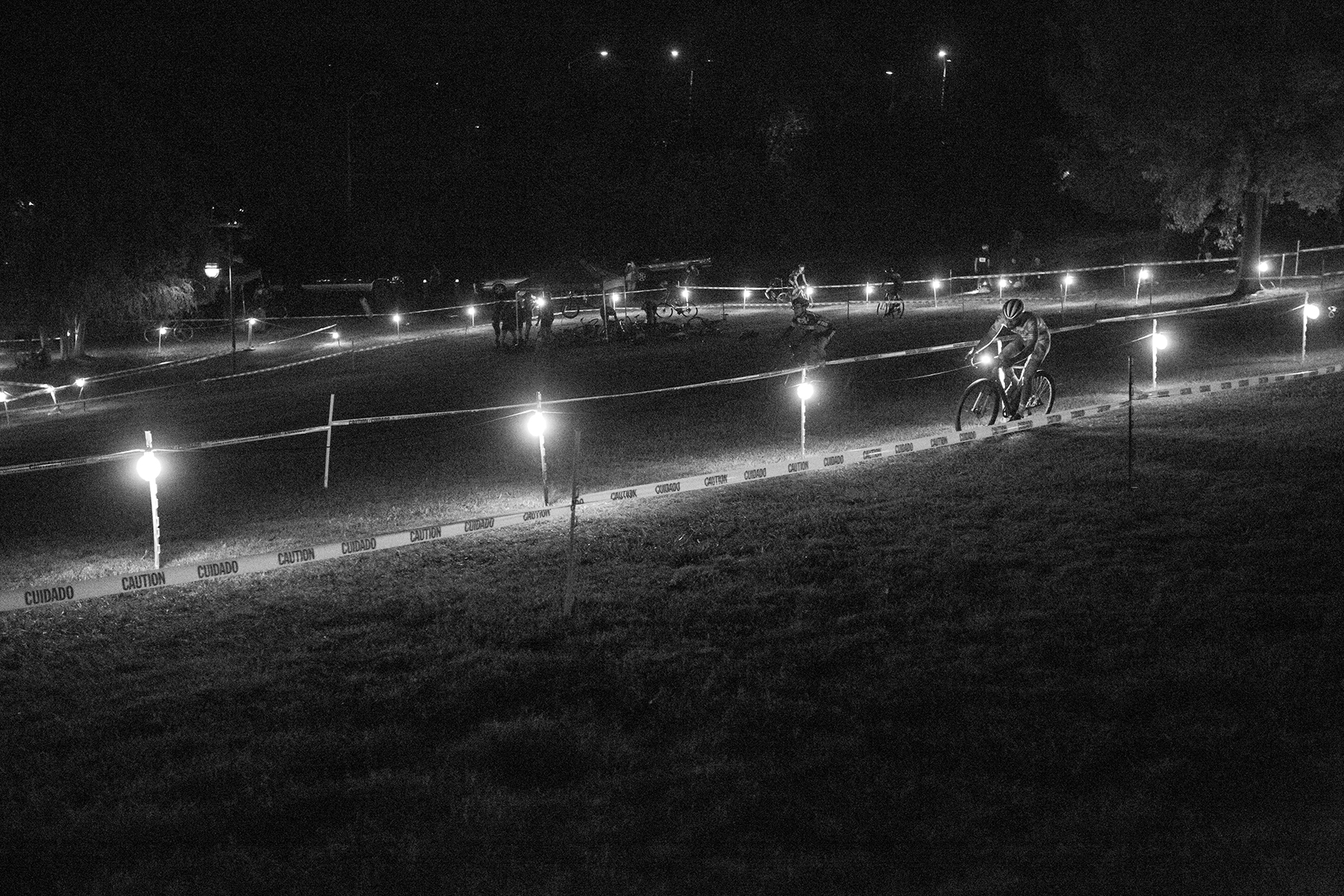 The glowing route read over a few hills in the park, and created a quite beautiful landscape.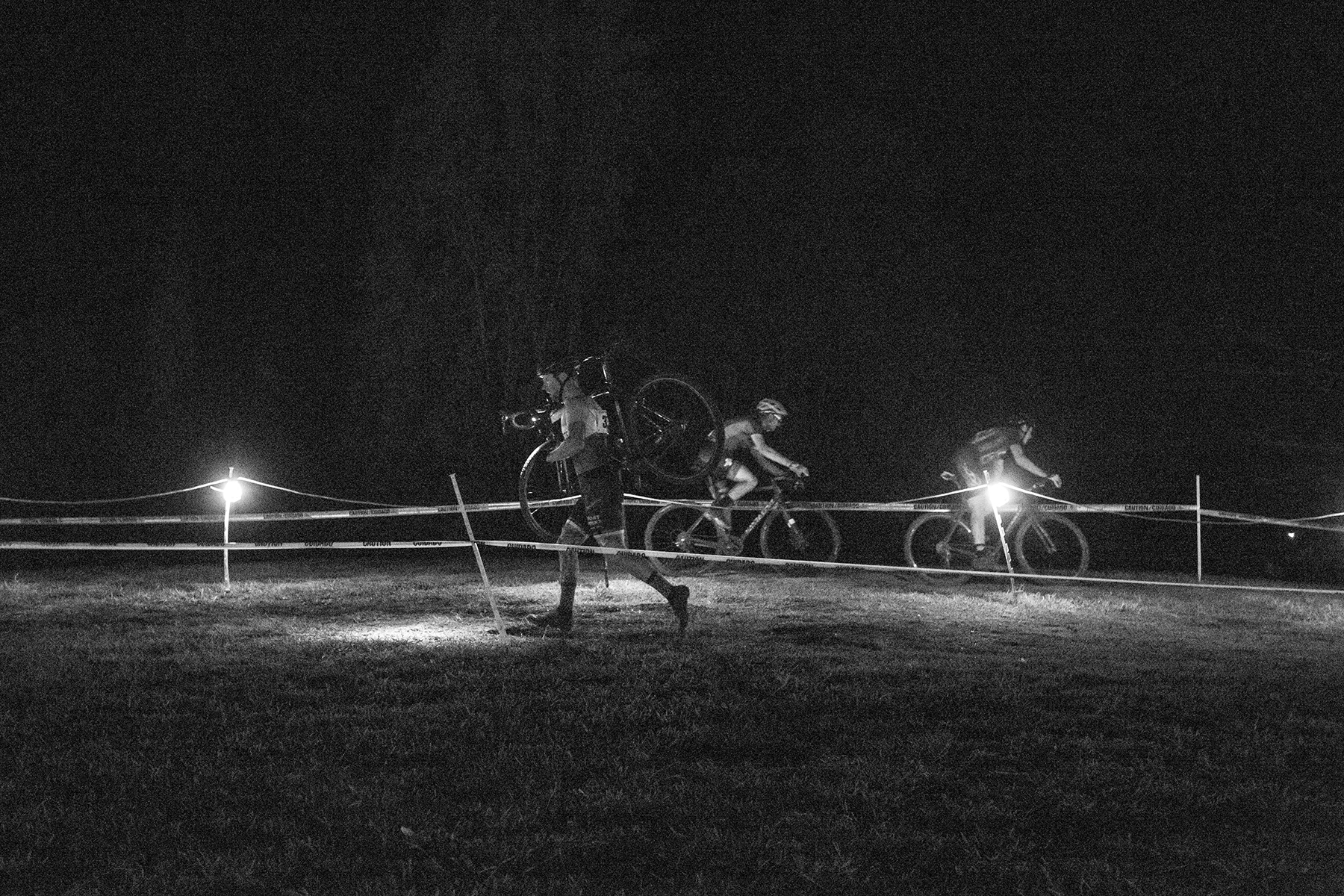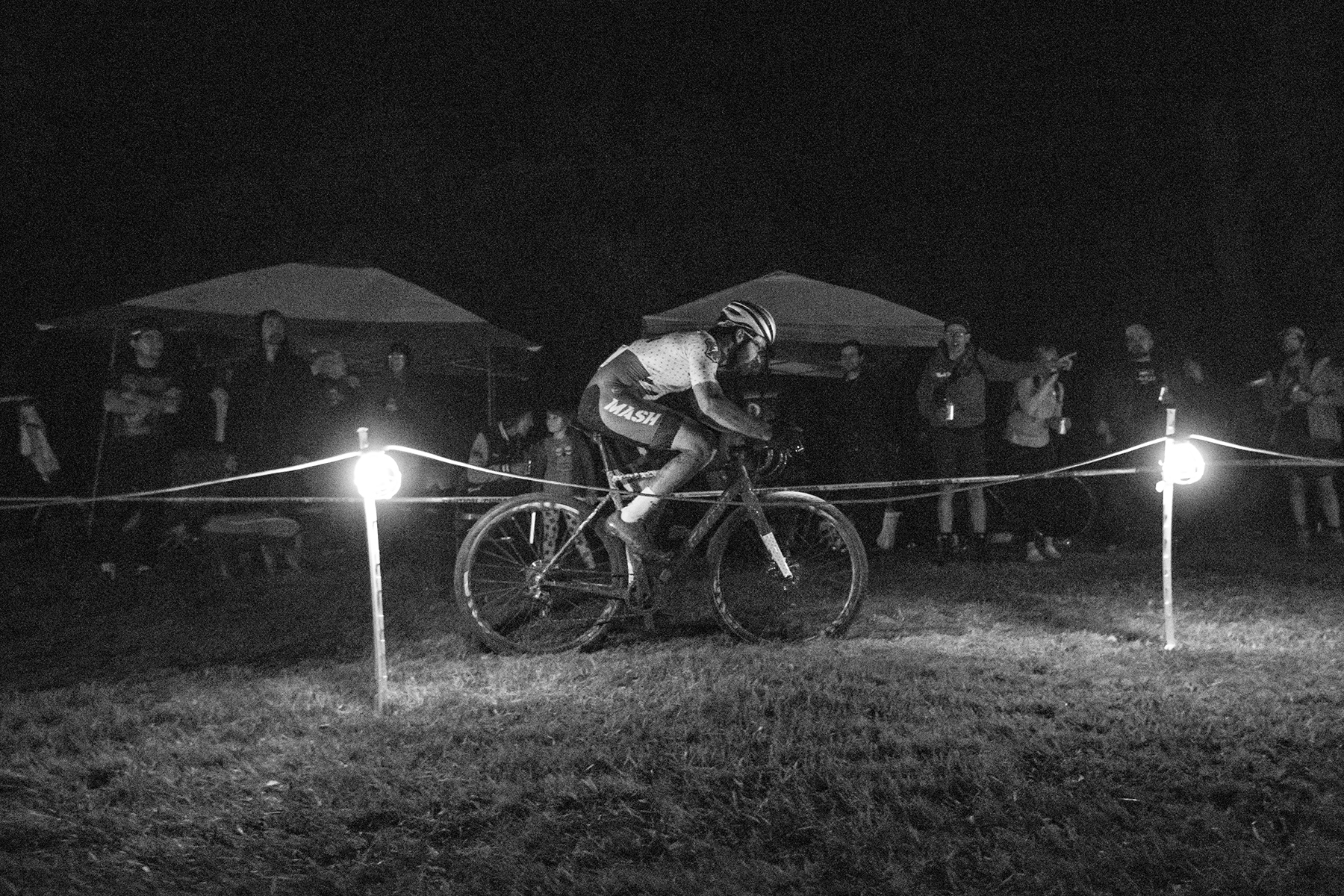 At the top of the hill racers were welcomed by a zealous group of hecklers.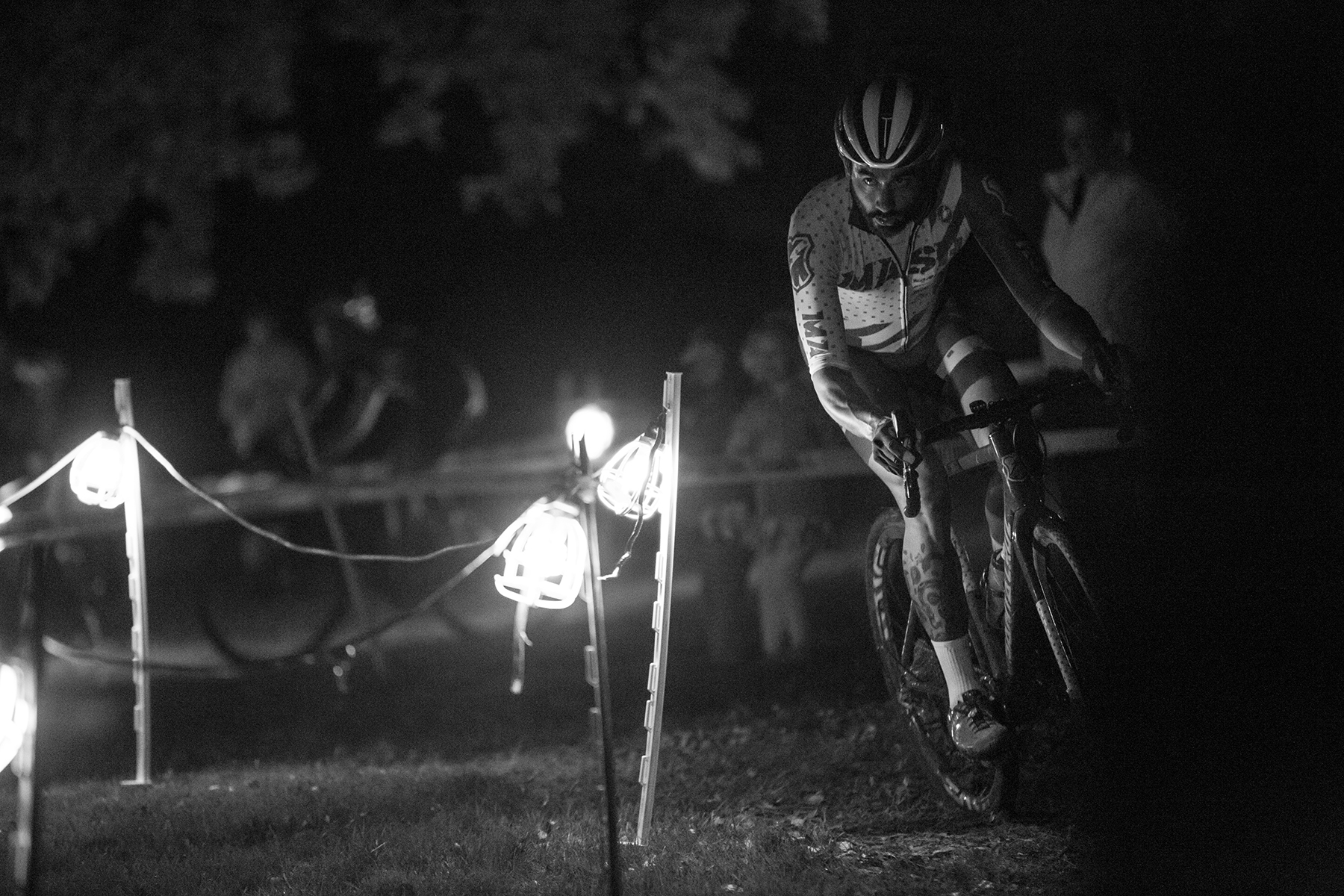 Derek stayed sharp and was determined to not give up, despite losing time while swapping wheels.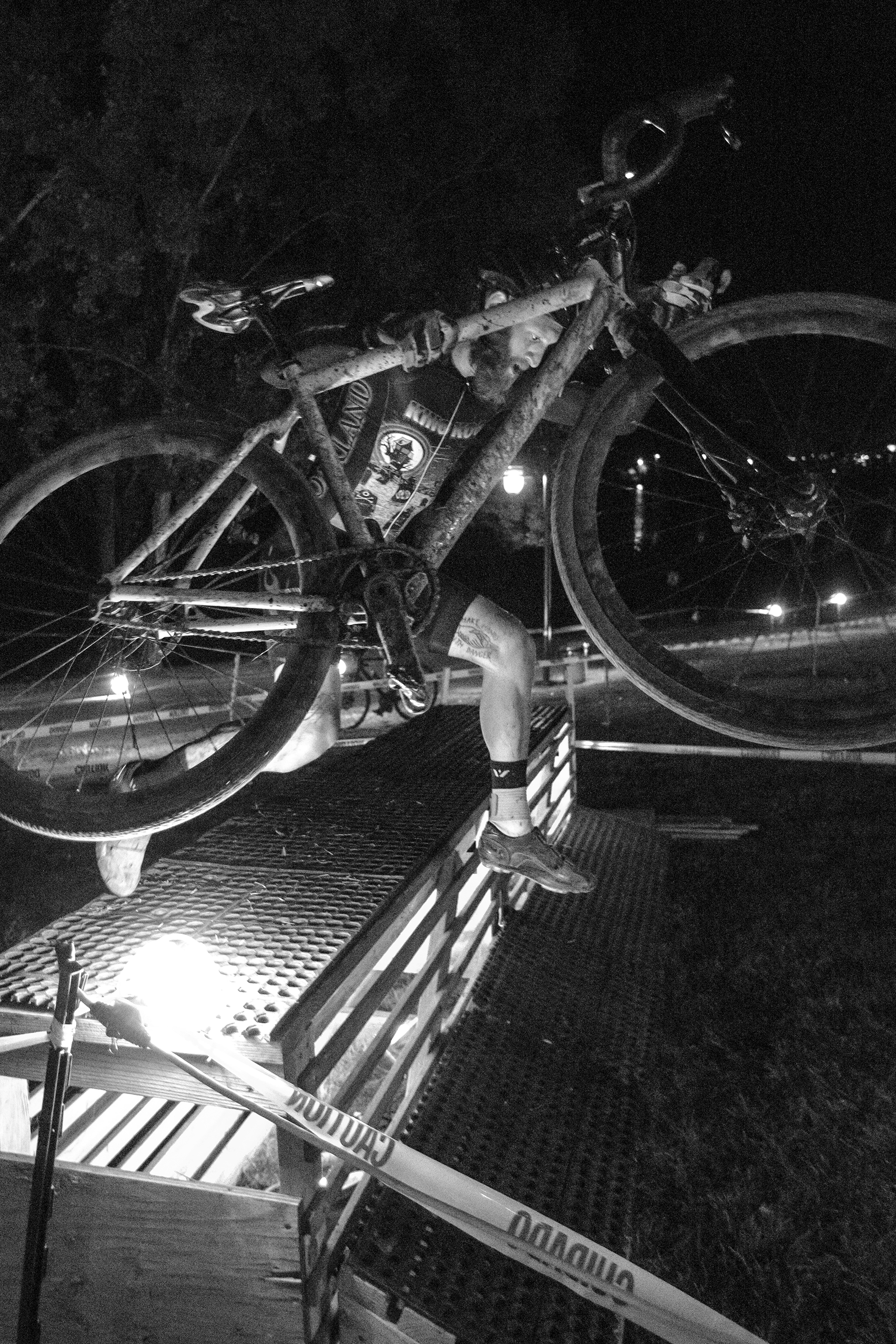 Representing King Kog, Kel destroyed all the single speeders and nearly all the elite racers.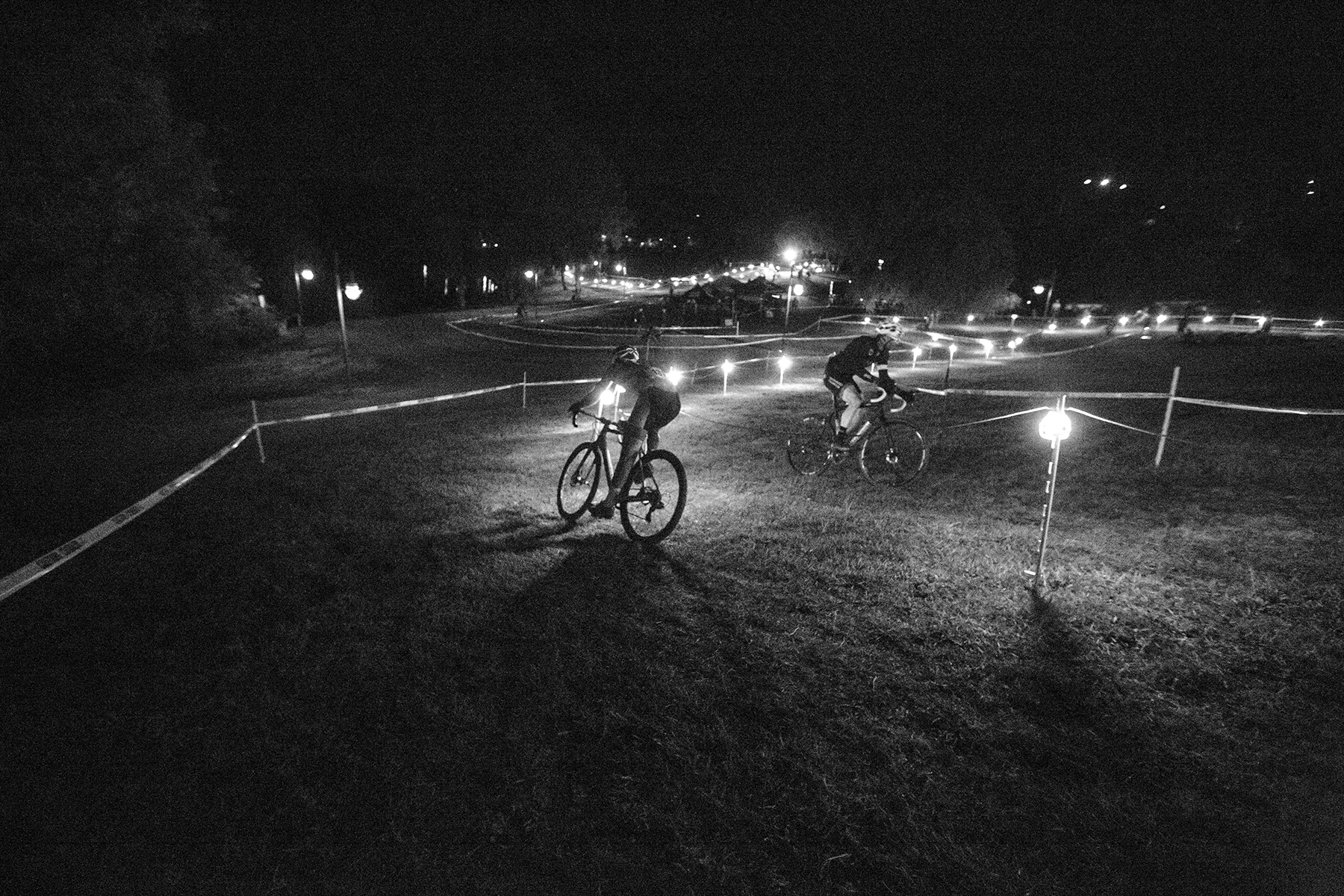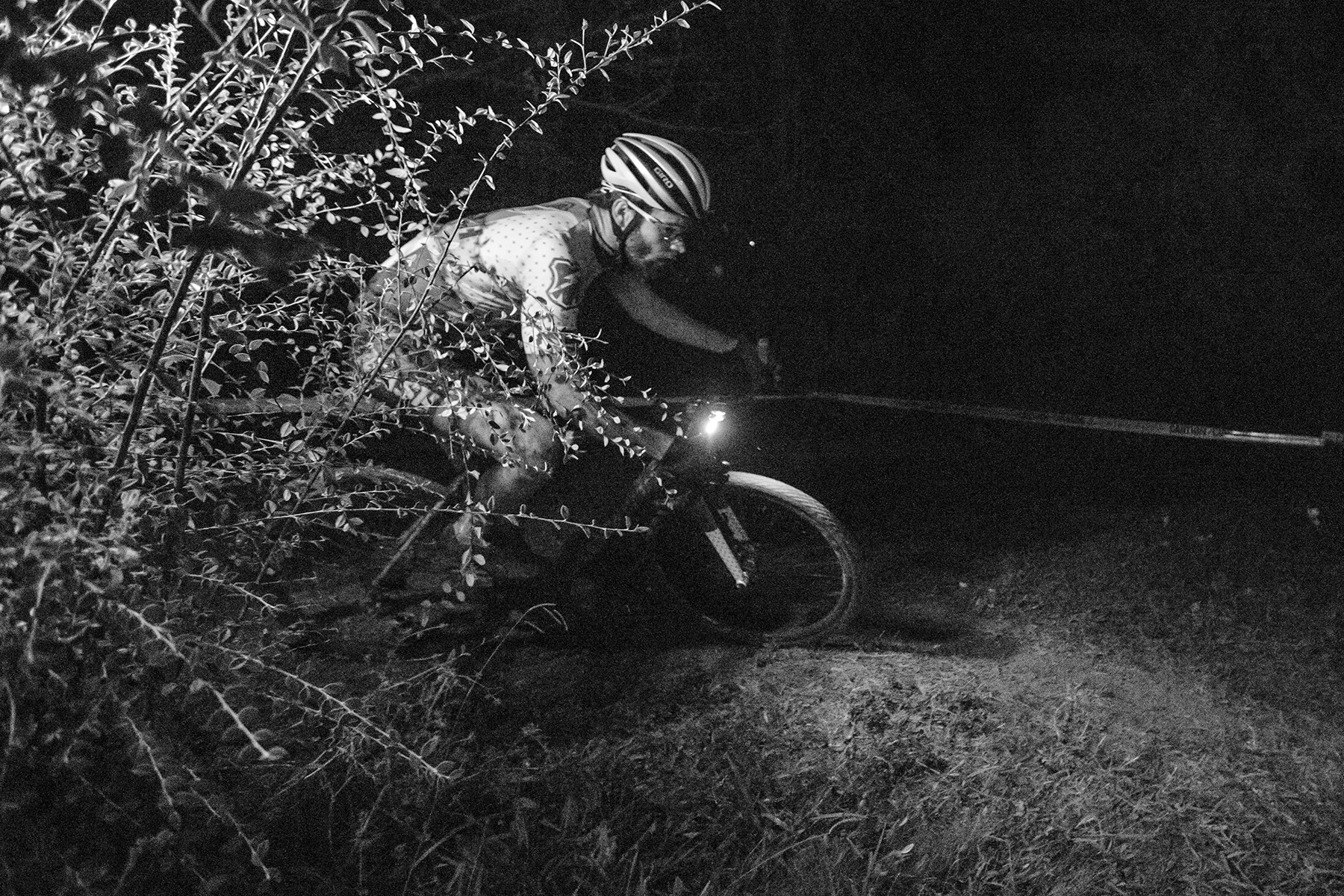 Rainier cutting into the muddy grass on Ritchey Megabite tires.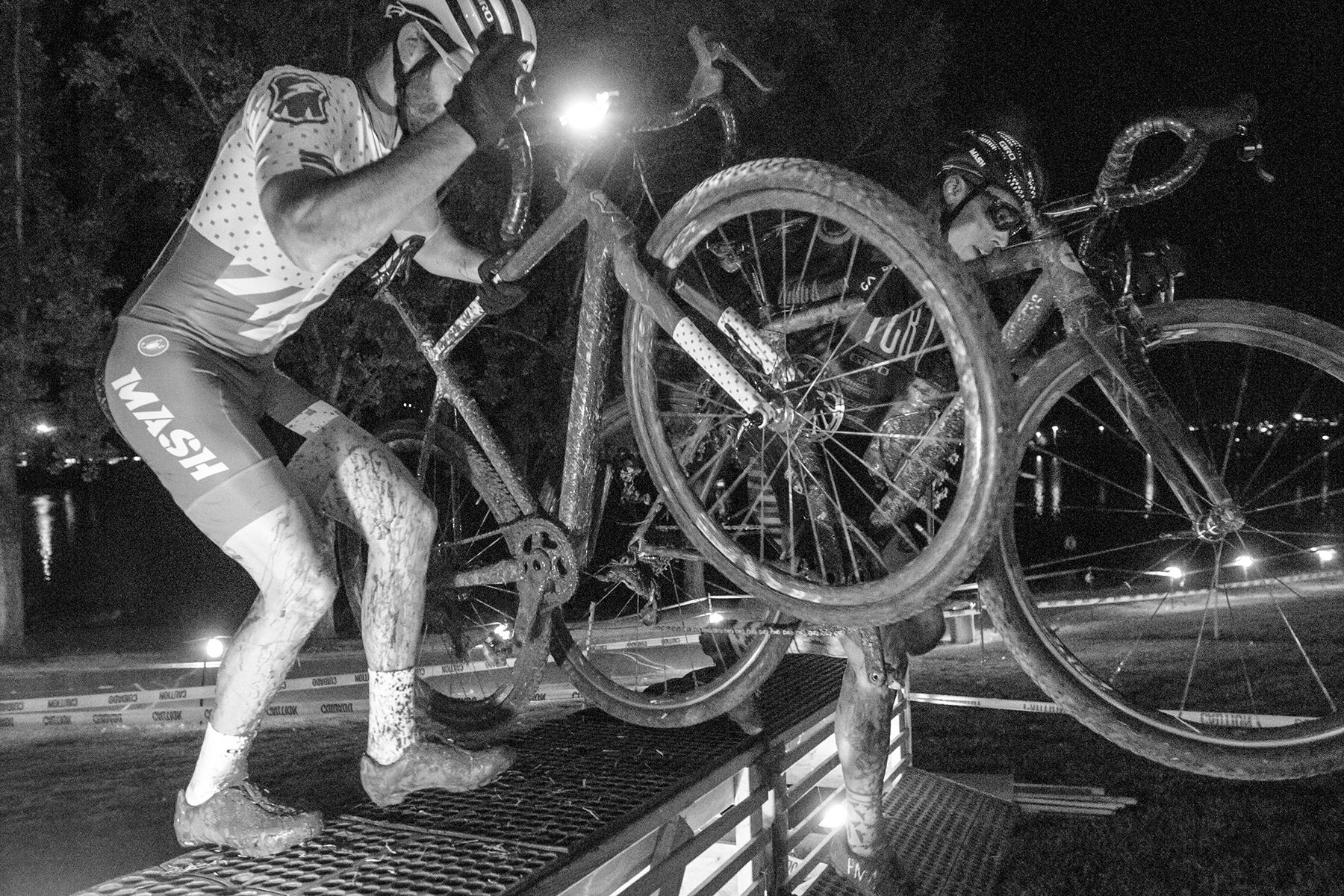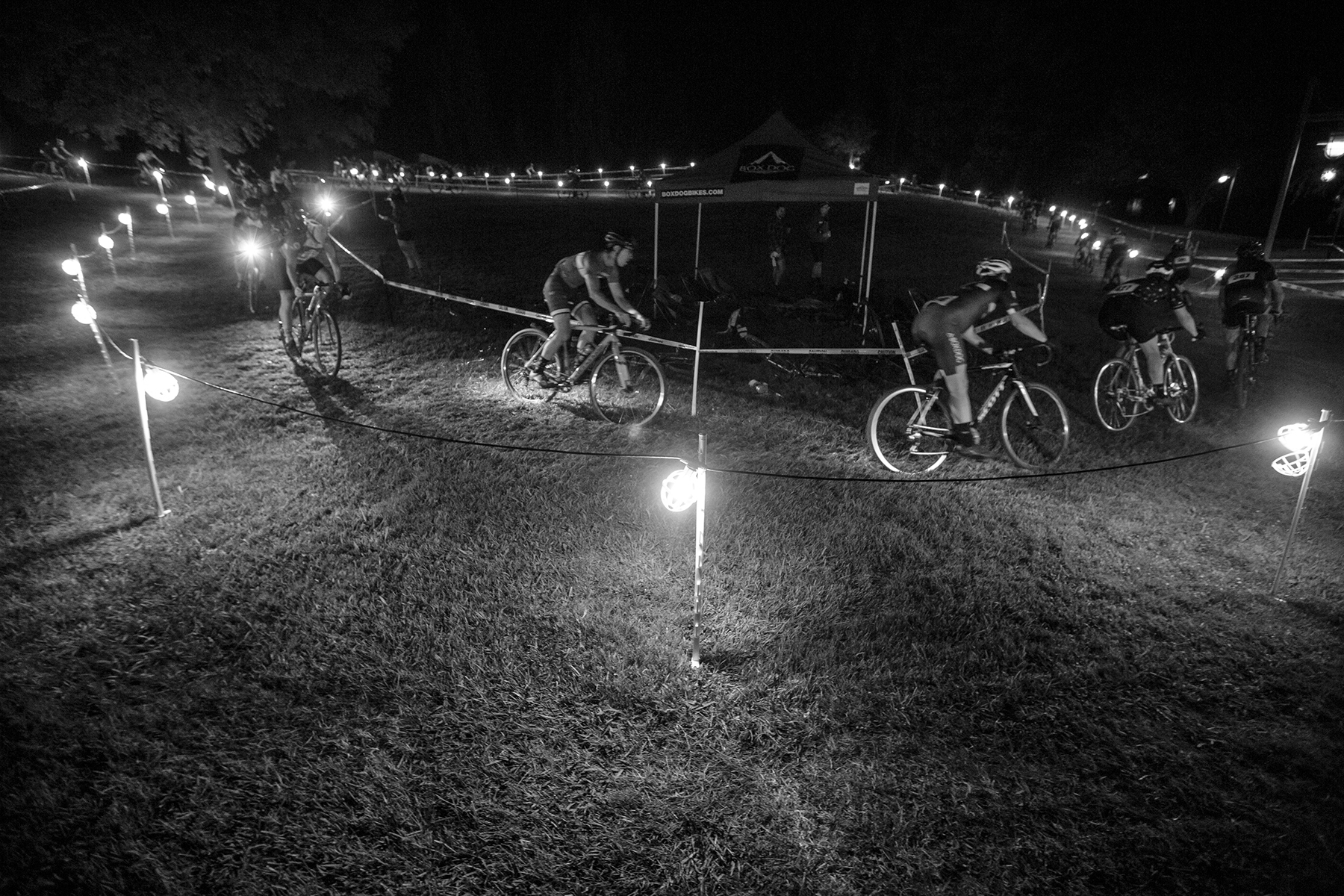 Climbs that would descend back near itself for some spectacular perspectives for fans and racers.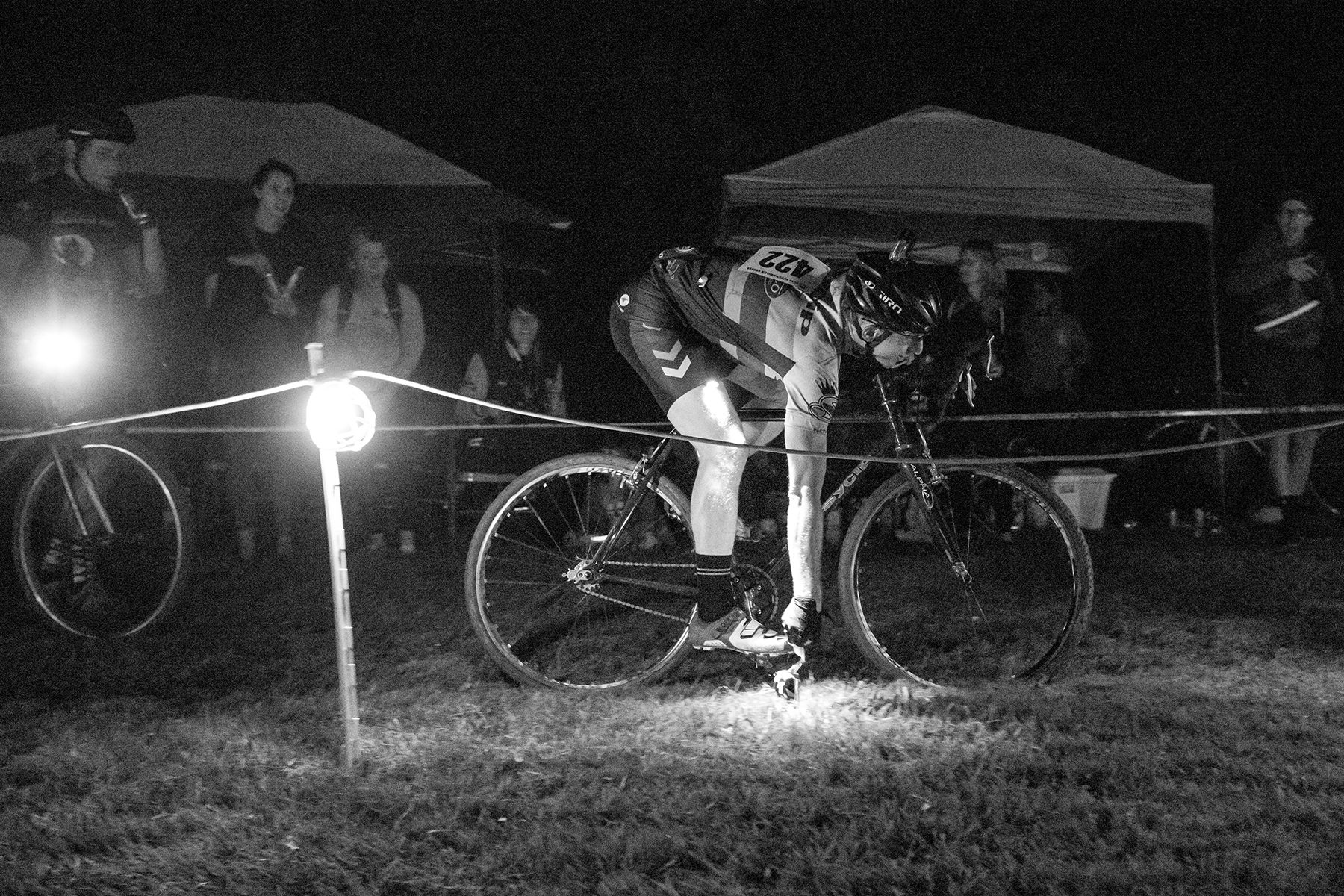 Free Money from the kind folks at King Kog.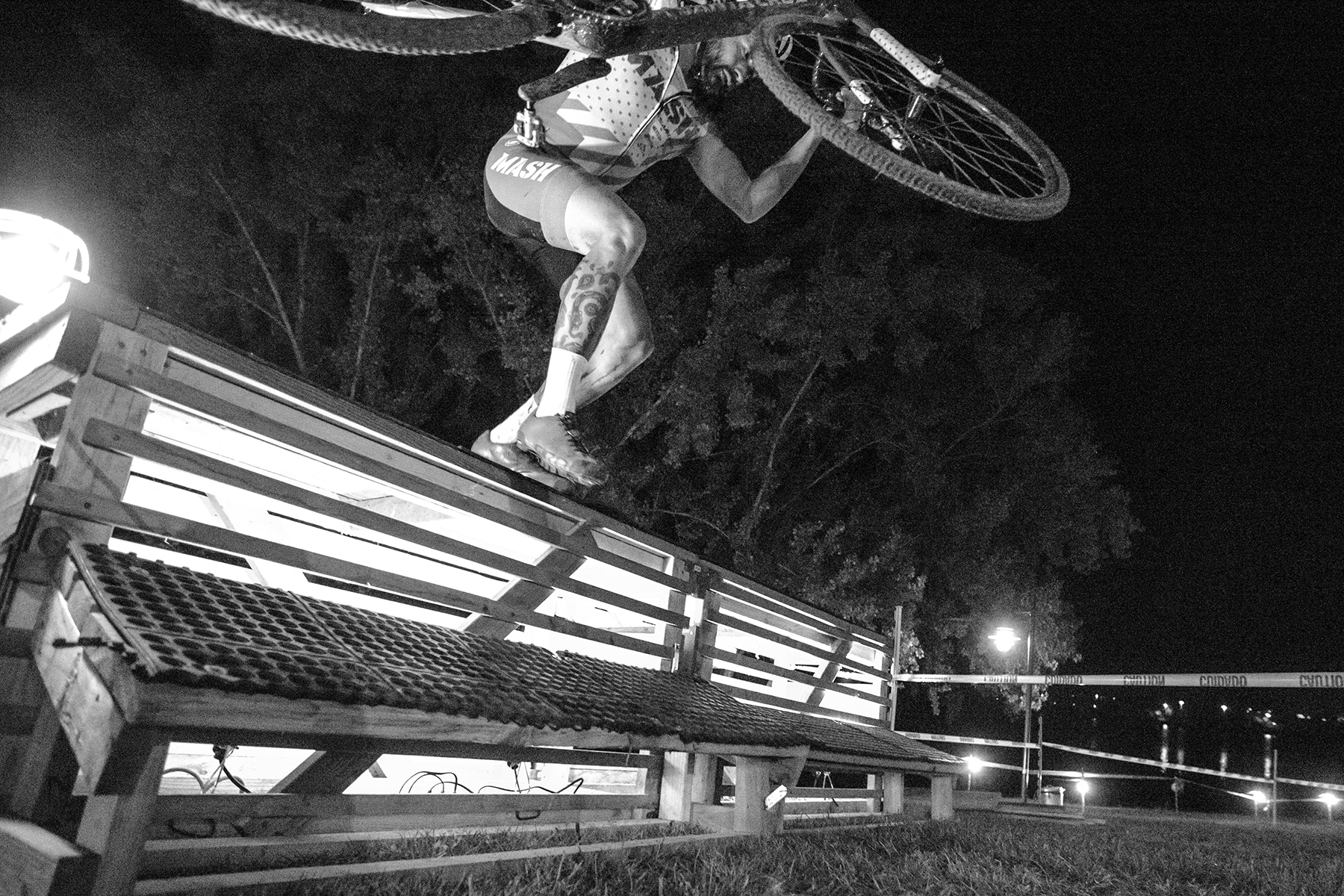 This giant barrier/wall is an iconic SuperPro obstacle.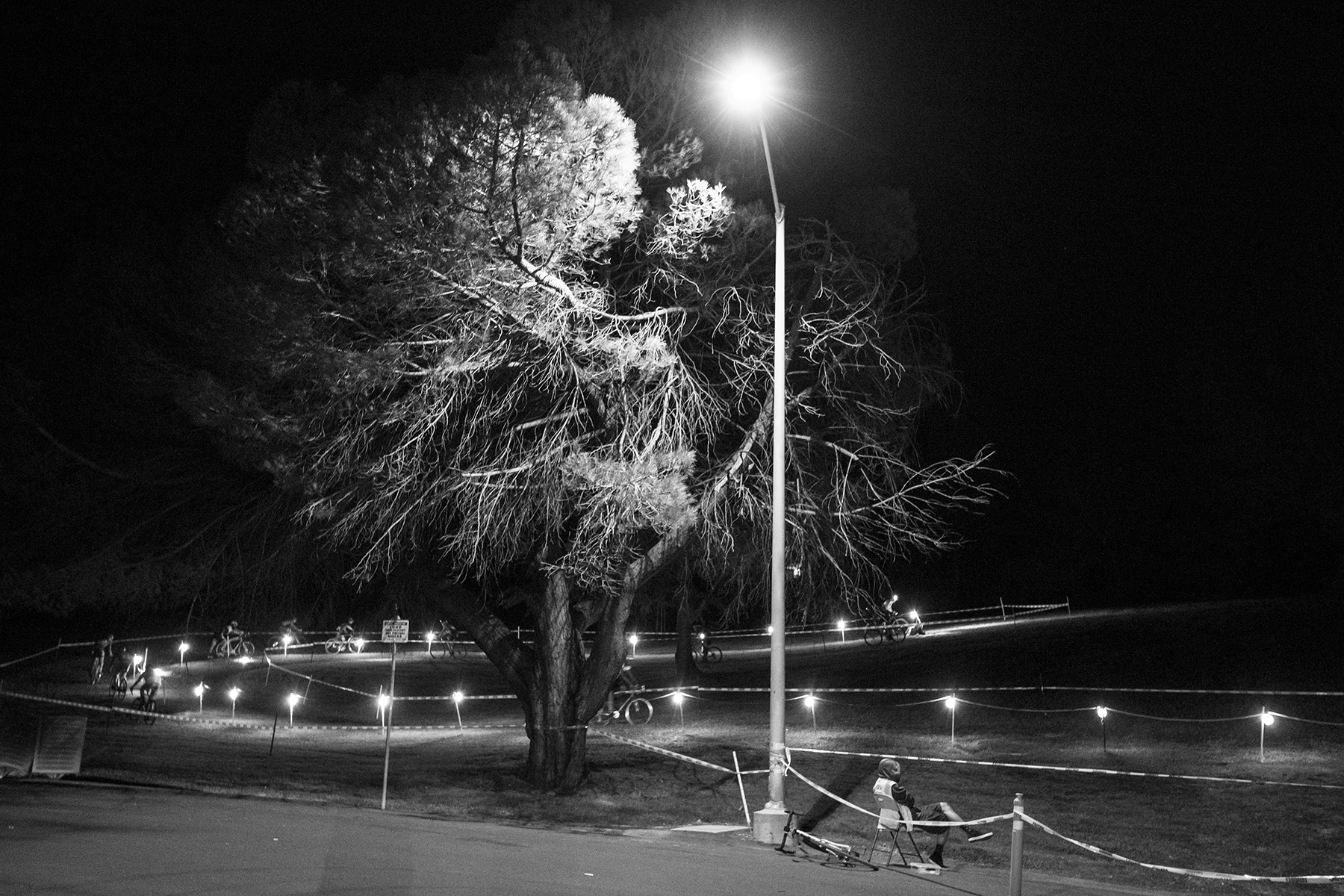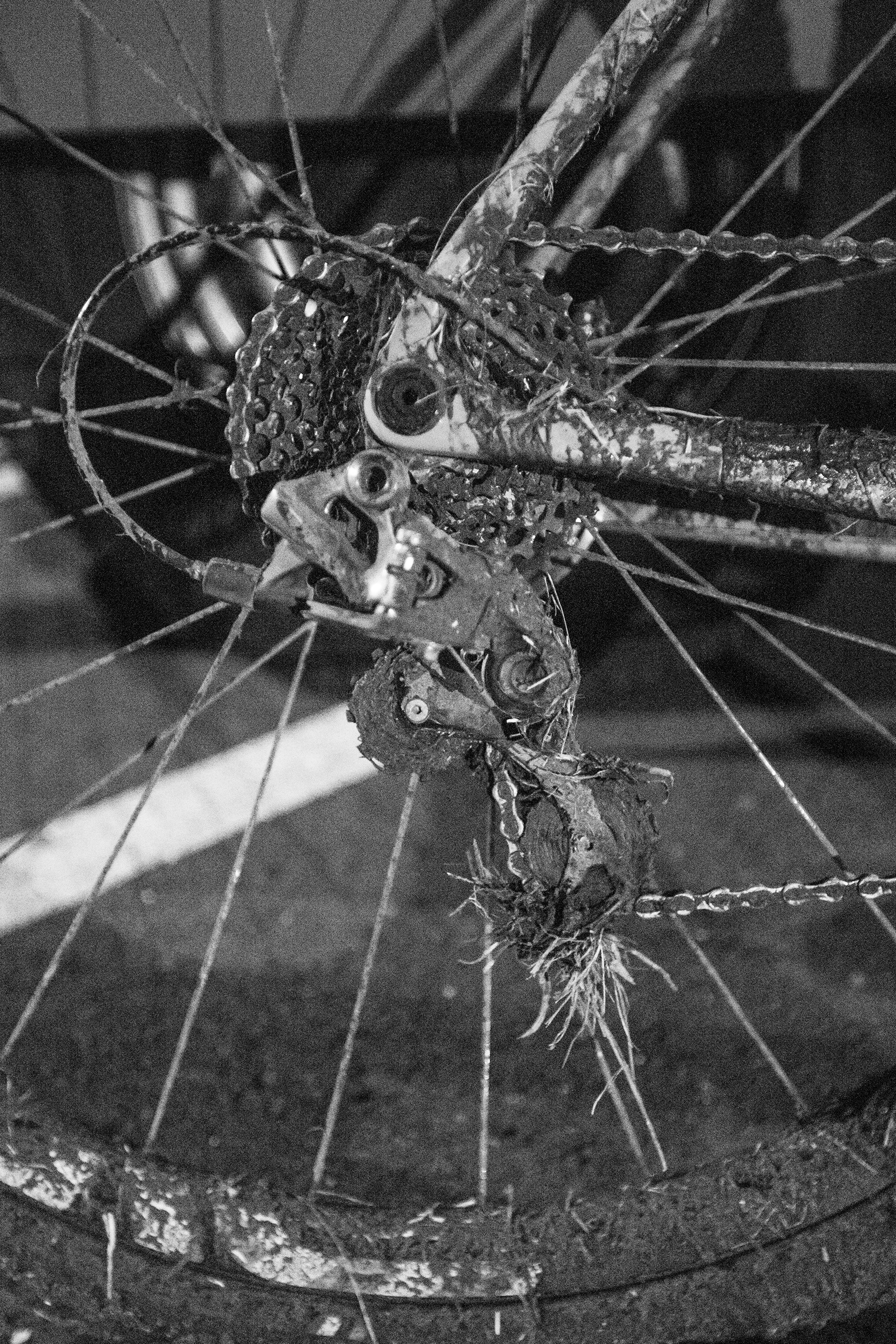 Somehow this chain still moved along in the pulleys and propelled the bike, one reason the guys love their Sram CX1 setups.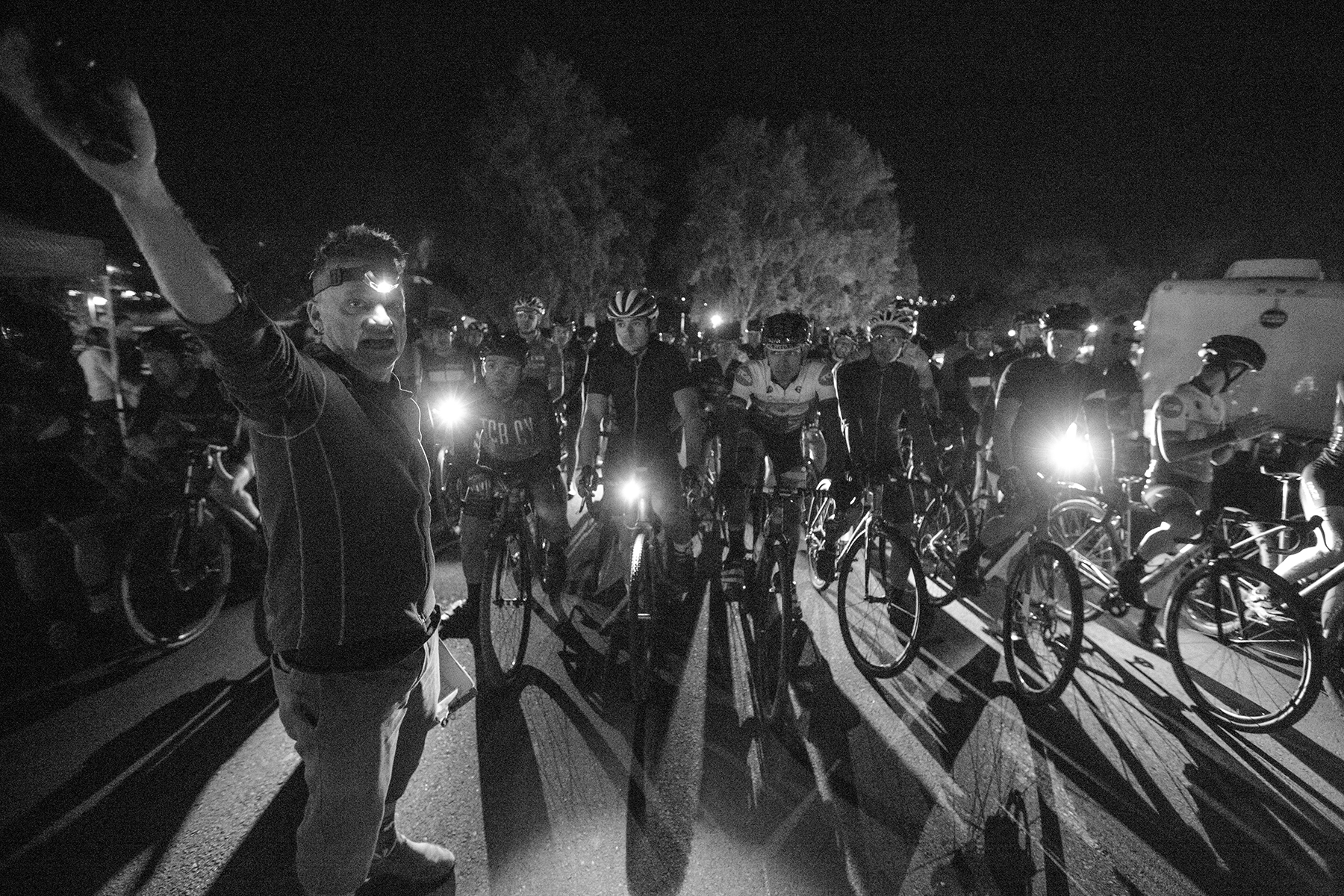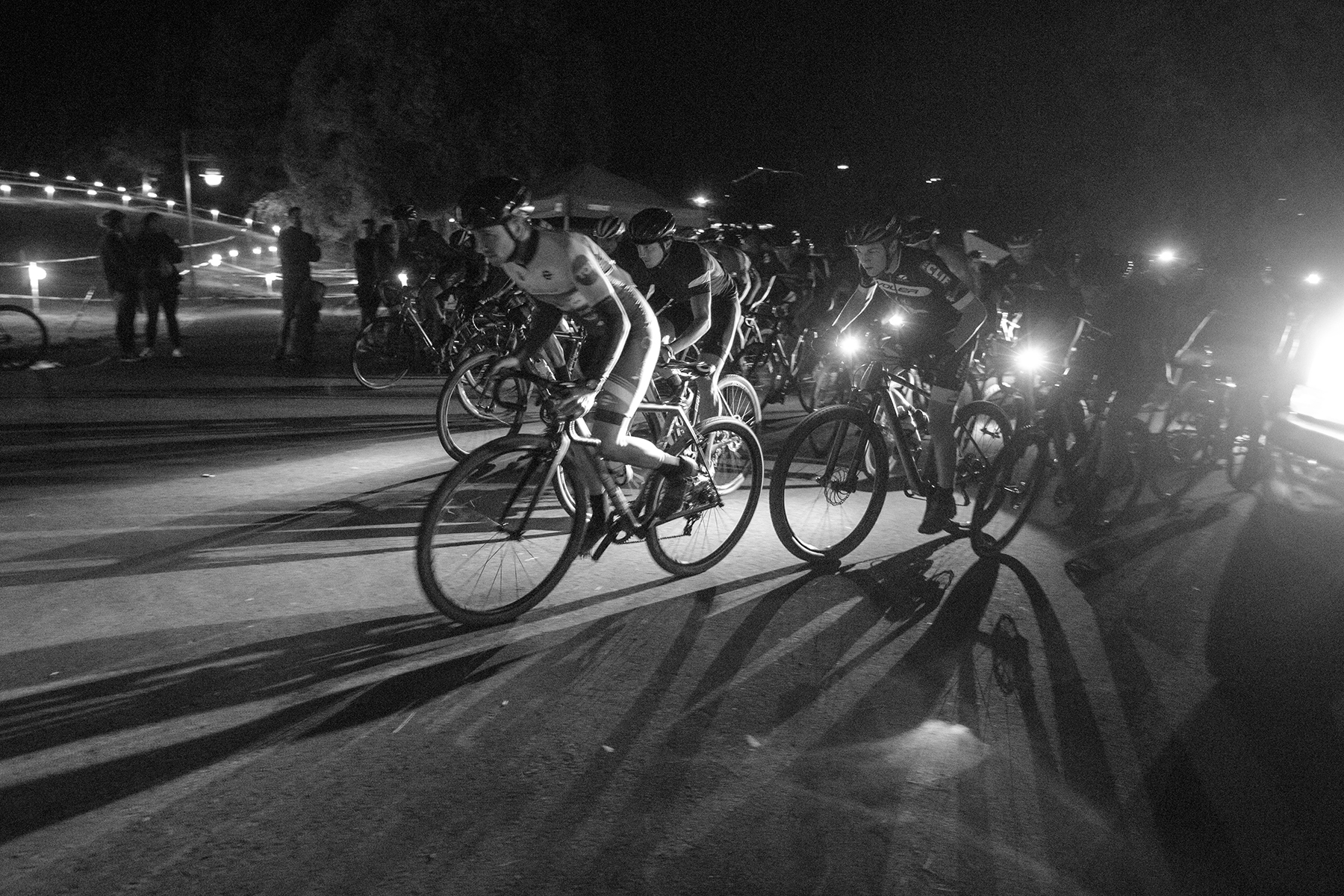 TCB launching off the line in the Men's B race.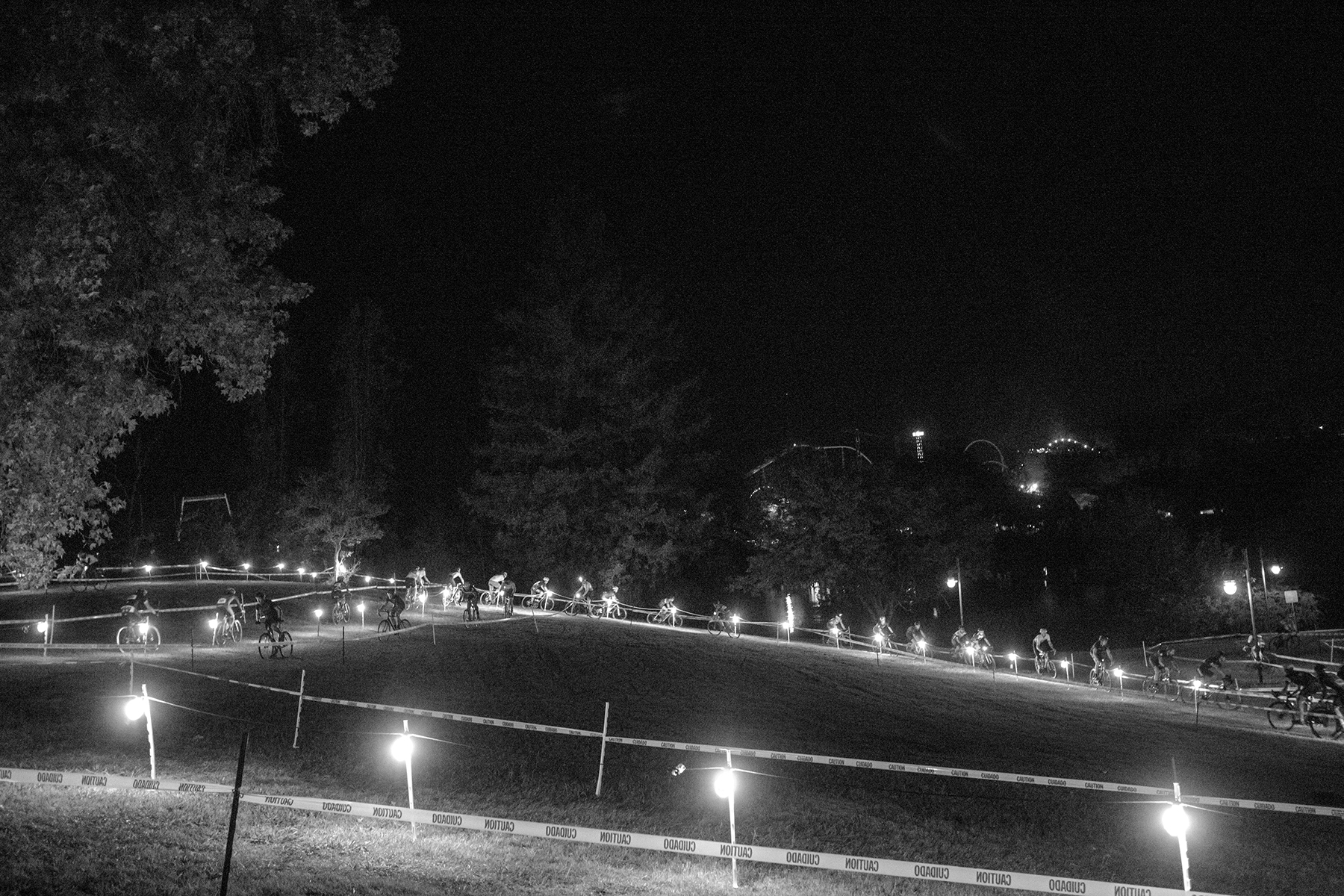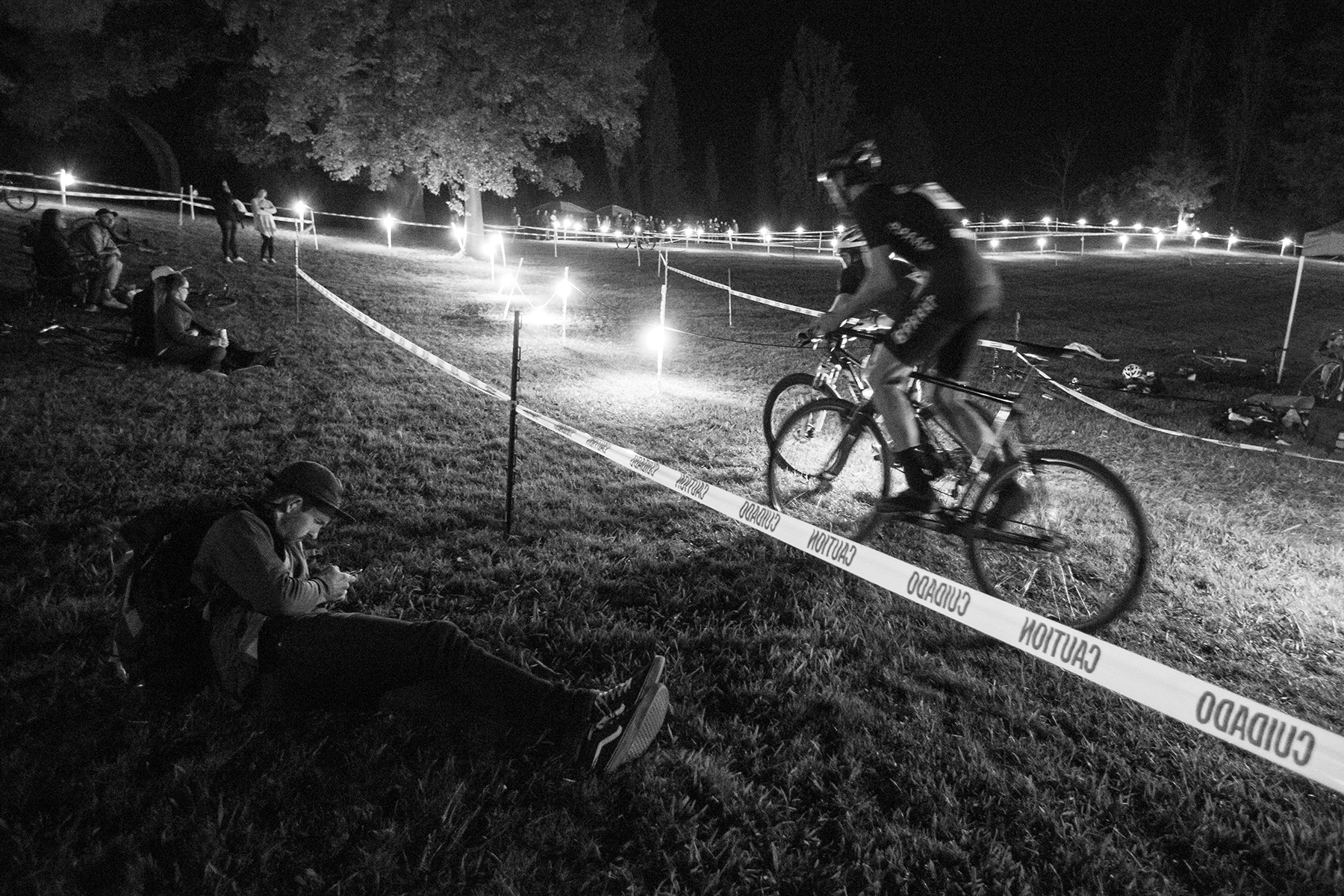 Dylan has had a few mechanical, so we are building him new wheels this week. We want to see him out there racing, as much as we do enjoy seeing his race photographs.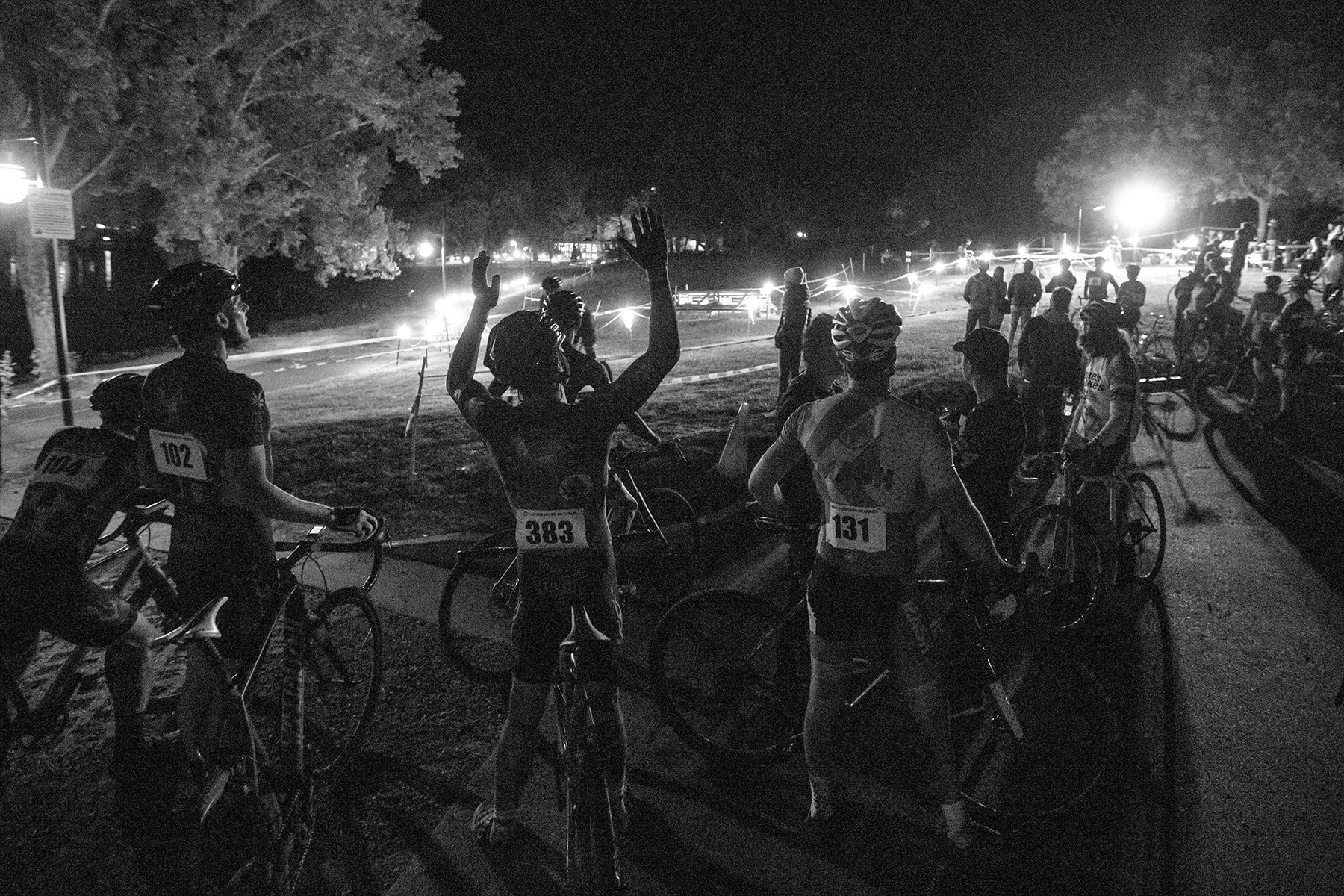 Racers relive the action while spectators look on. SuperPro always brings a festive atmosphere to the race.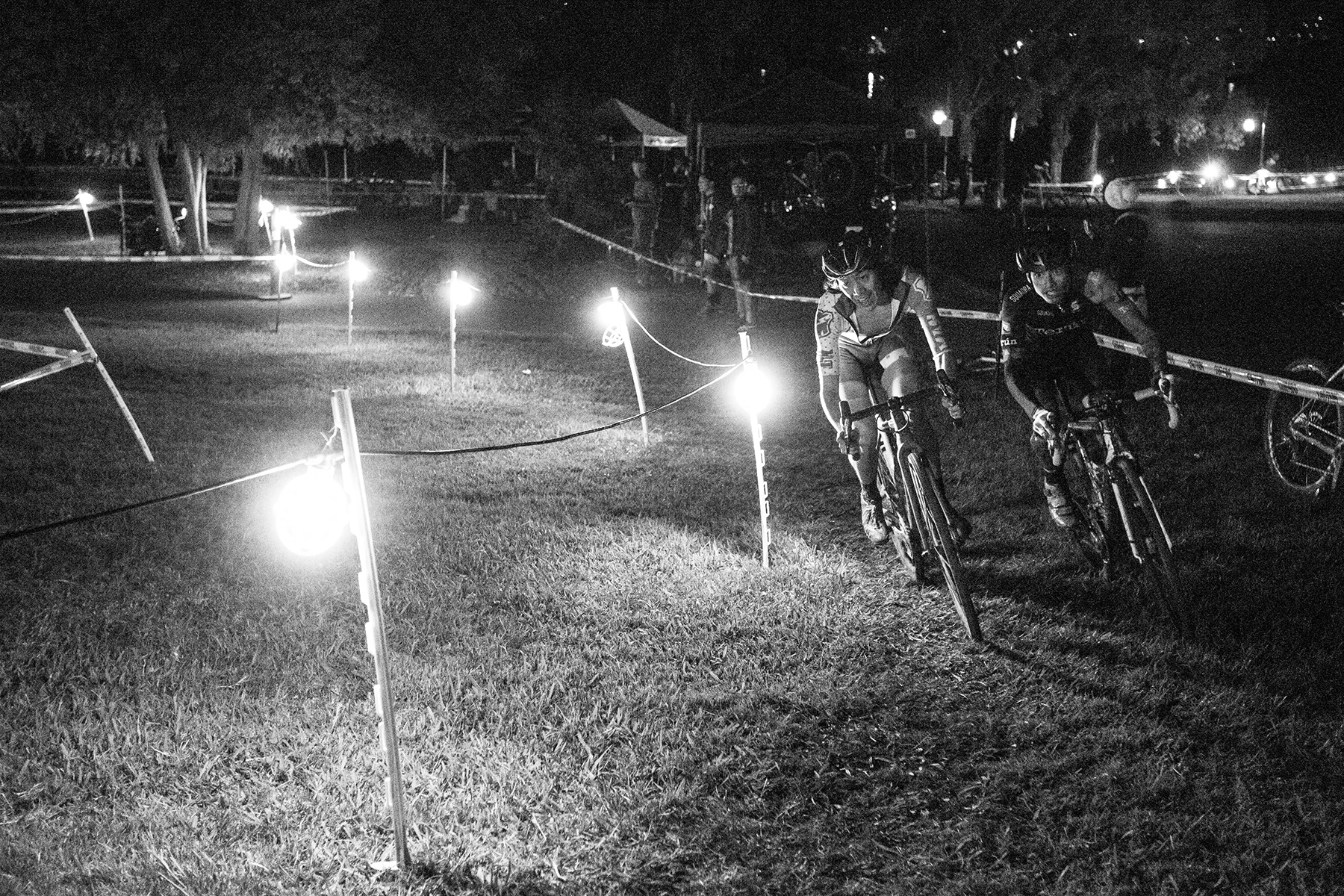 Eddy in the Men's B's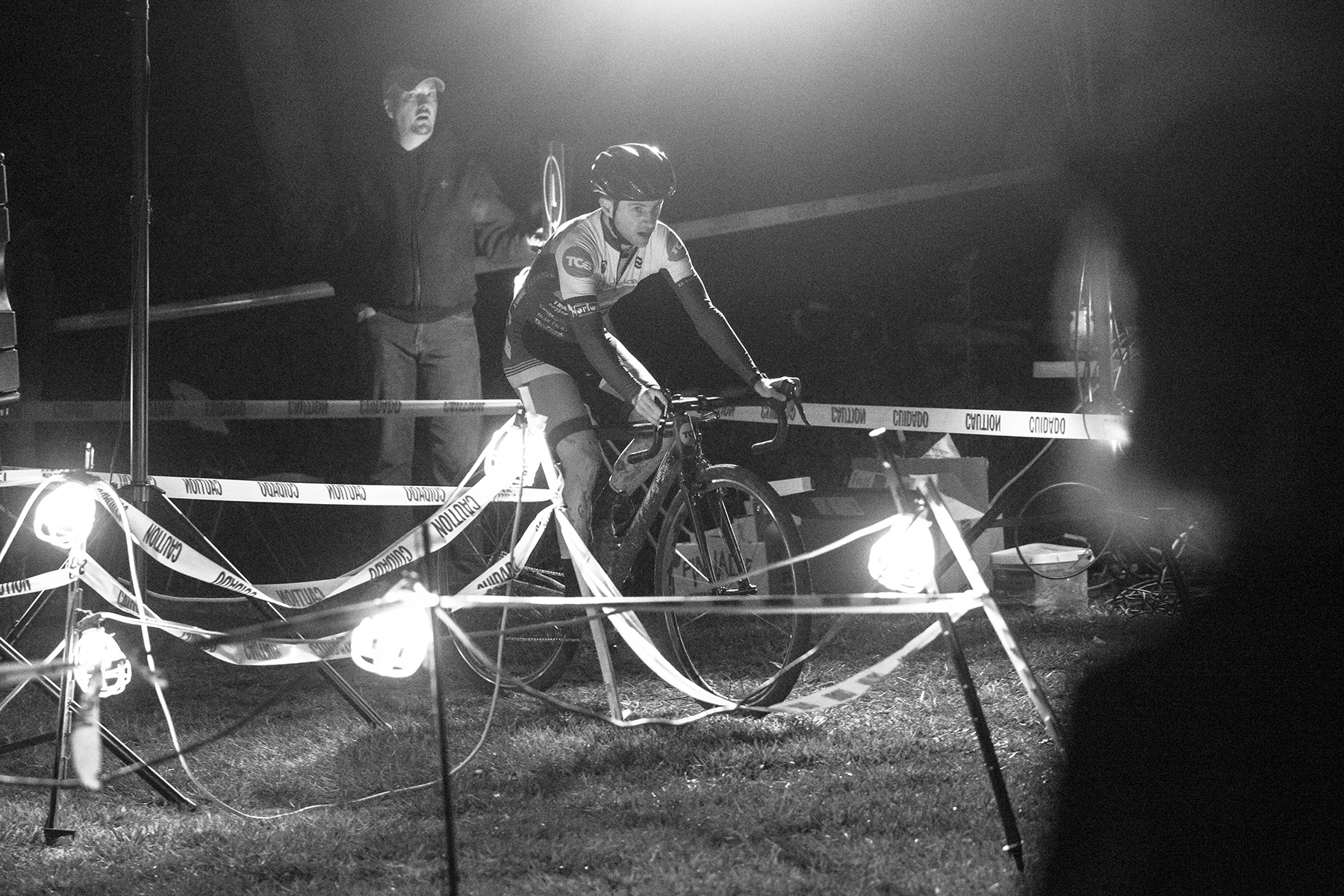 Ryan from TCB smashed the B's.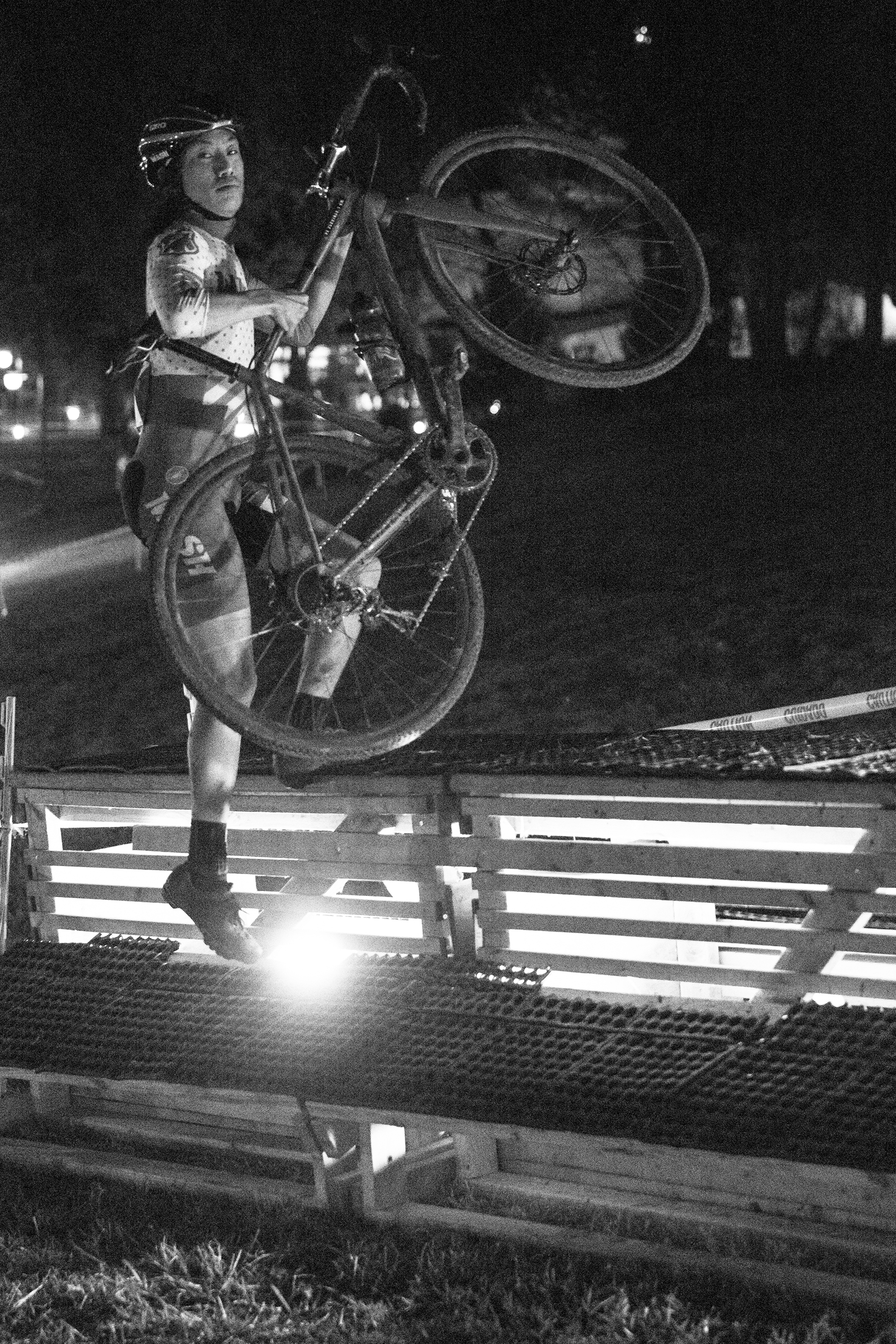 Eddy was weirding me out. I am constantly moving from spot to spot, shooting photos. Each lap, he would have found me, then look me in the eye, or the lens mid-race. Super weirdo.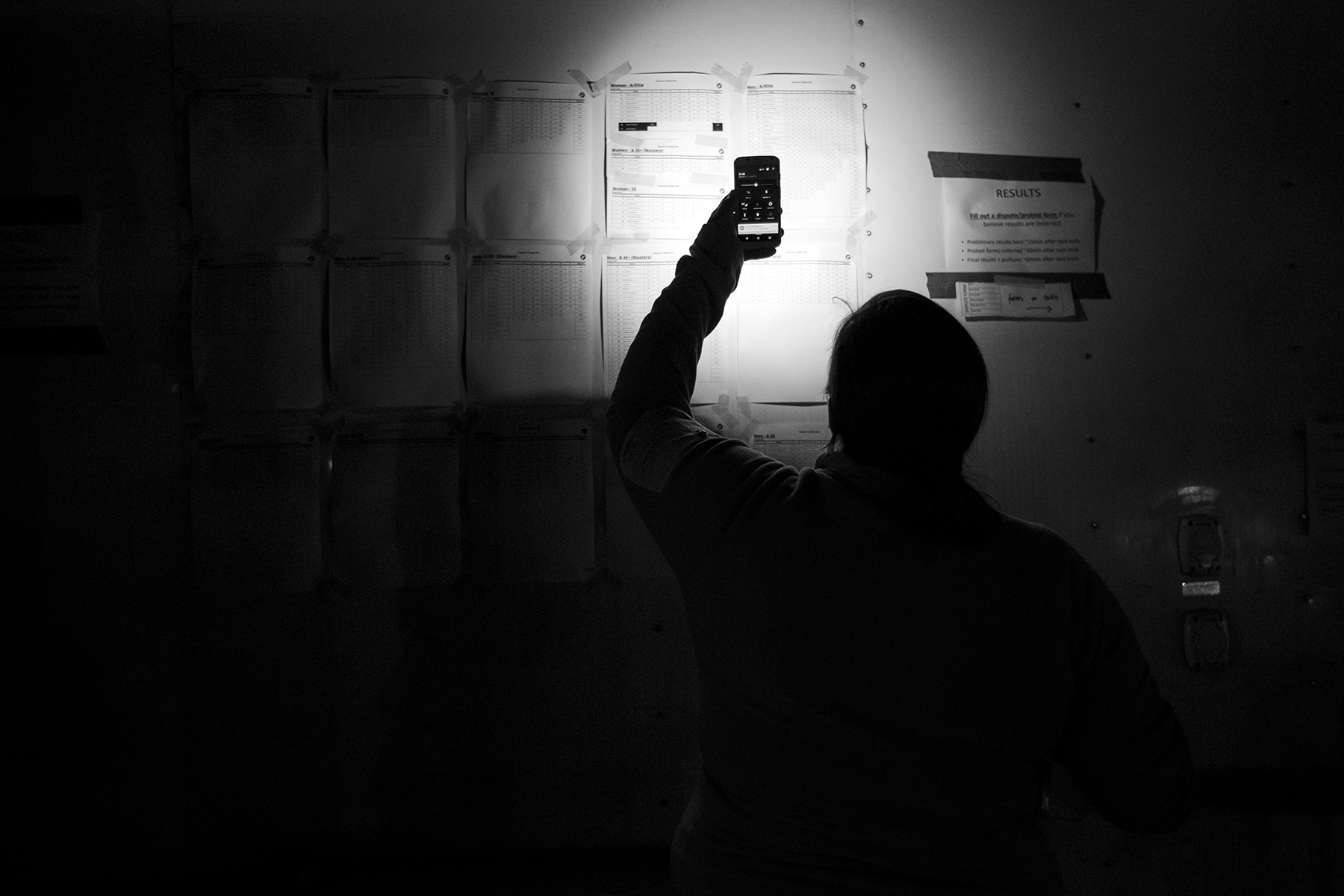 With results posted, podiums stood on, and cars loaded with bikes and bodies, we headed back to the city, to rest, work, wash bikes, and get ready for next weekend.
Words: Rainier and Mike
Photos: Mike