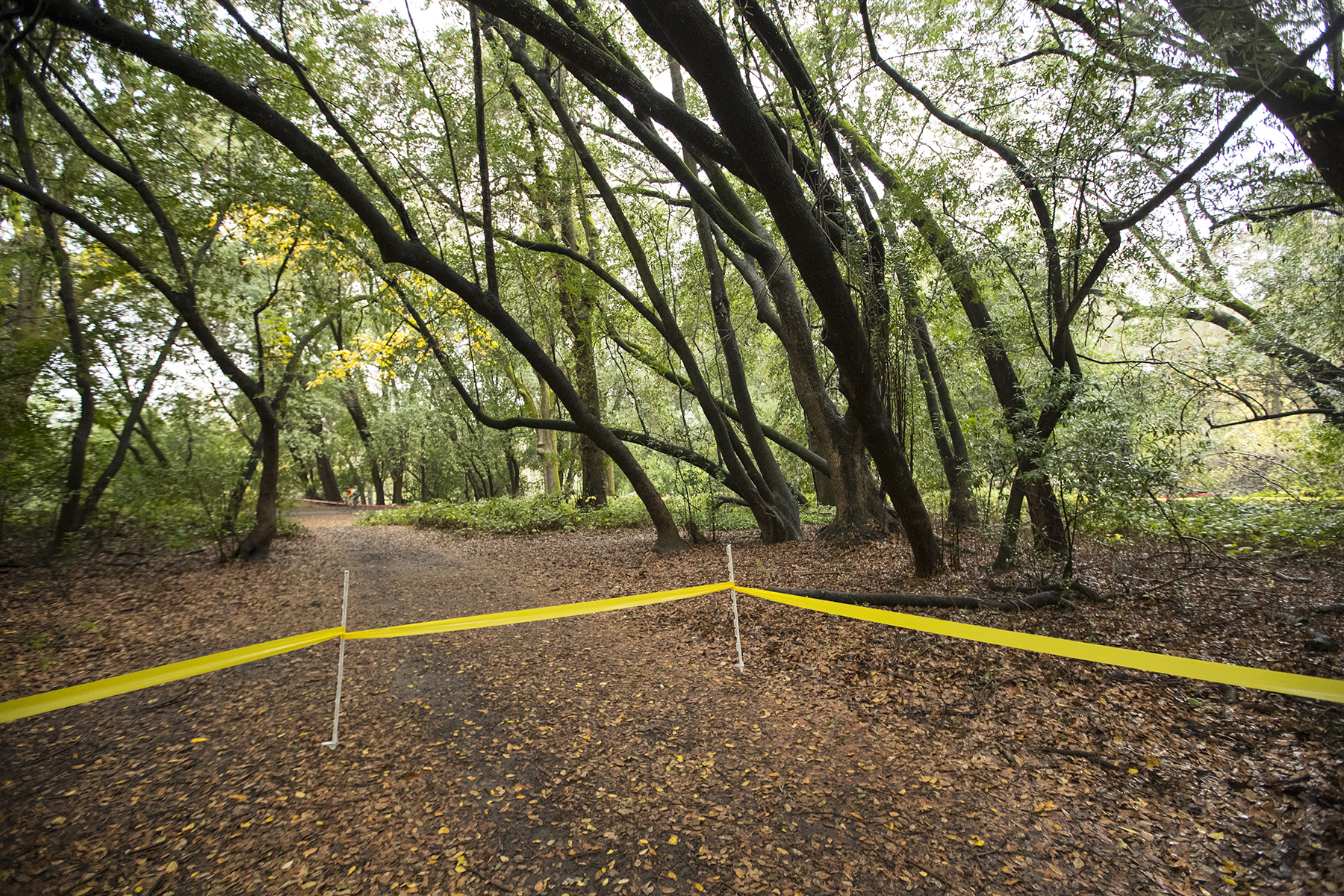 Bay Area racers woke up to rain on November 26th and that is a special treat for this part of California. The CX Nation Cup was a new race course in Sonoma and it was ripping fun. It had the standard long straight grass sections expected at these events but over half of the route was more technical and as the day went on, became a proper mess. Enclosed are some details from a day of racing the CX Nation Cup.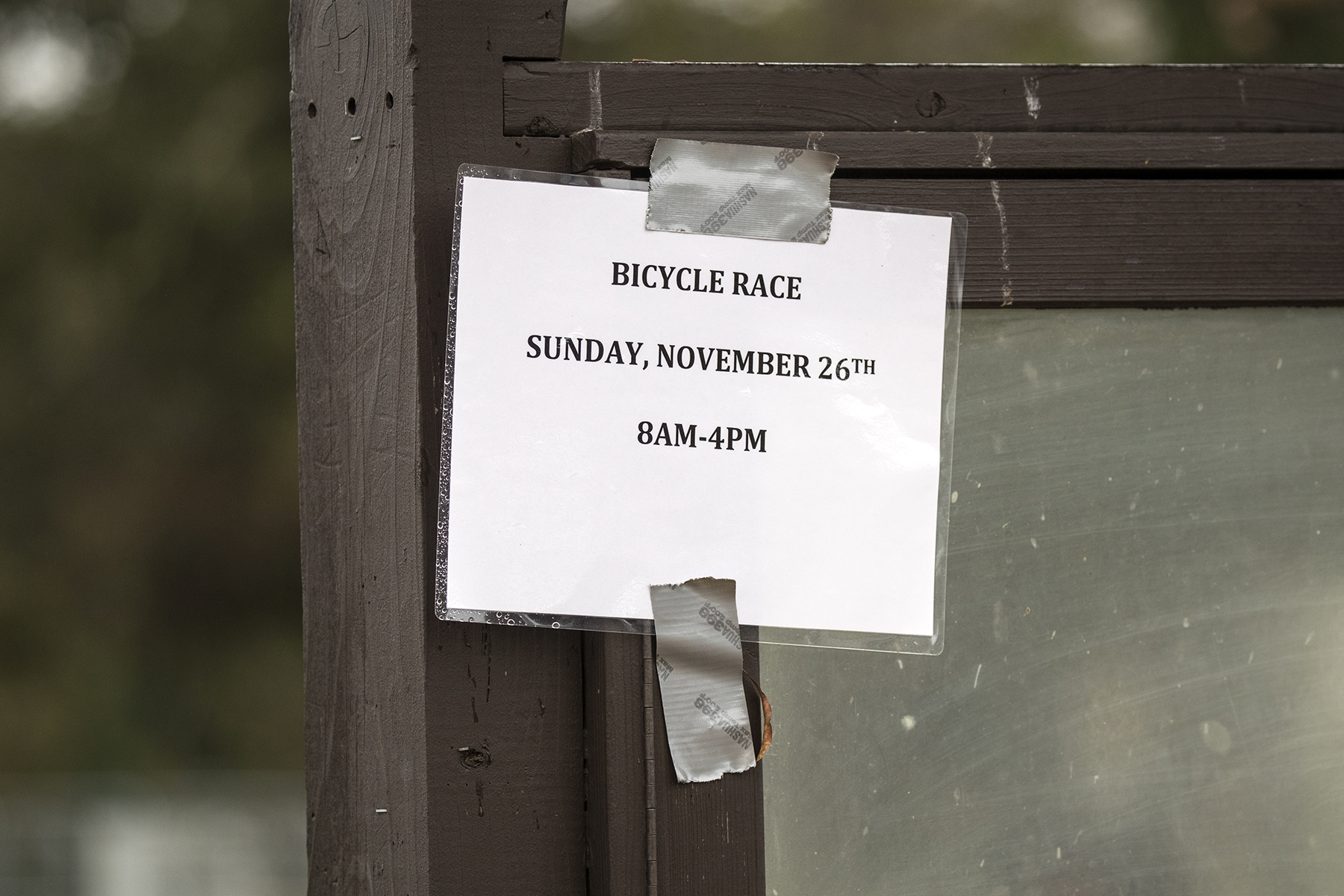 Advertising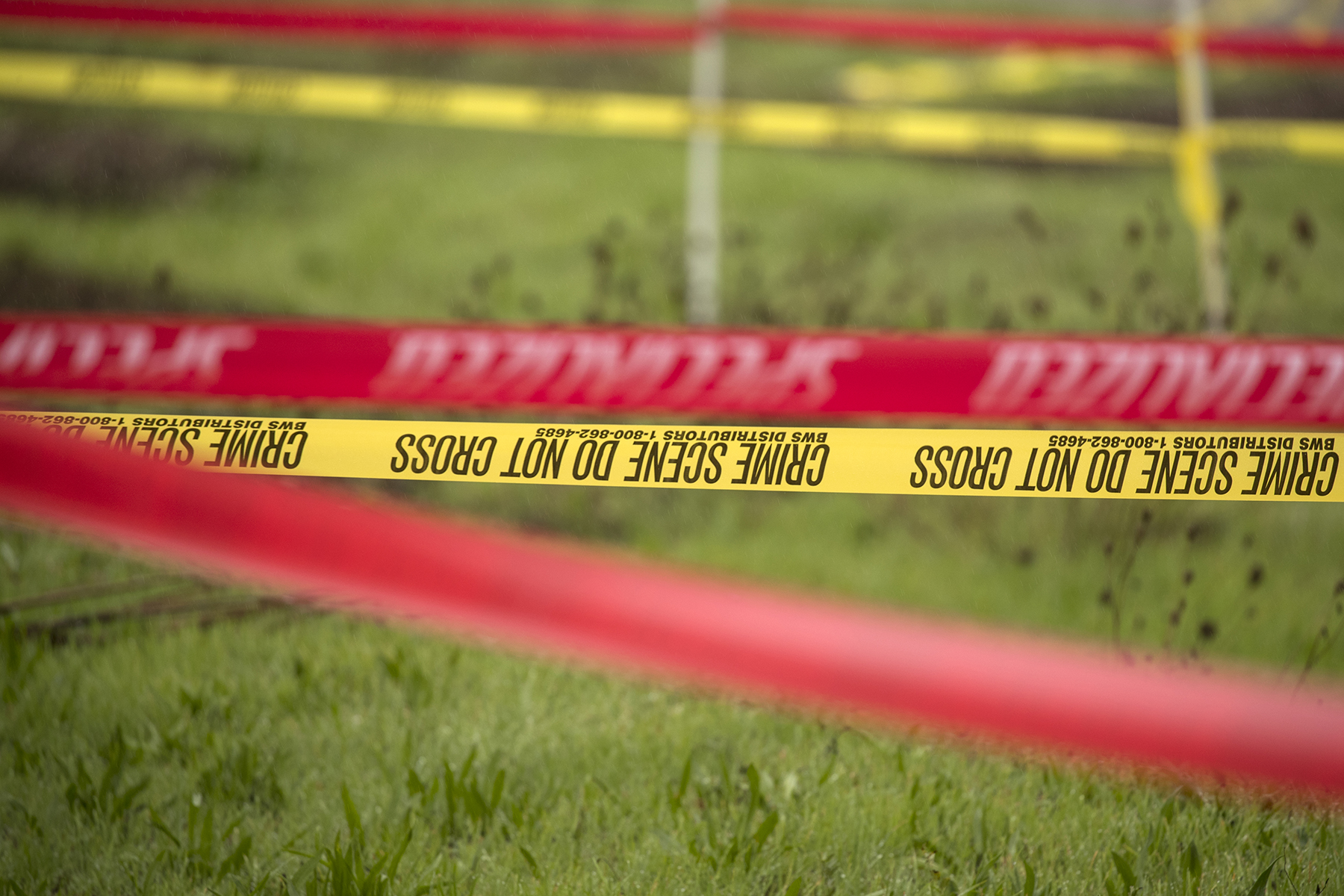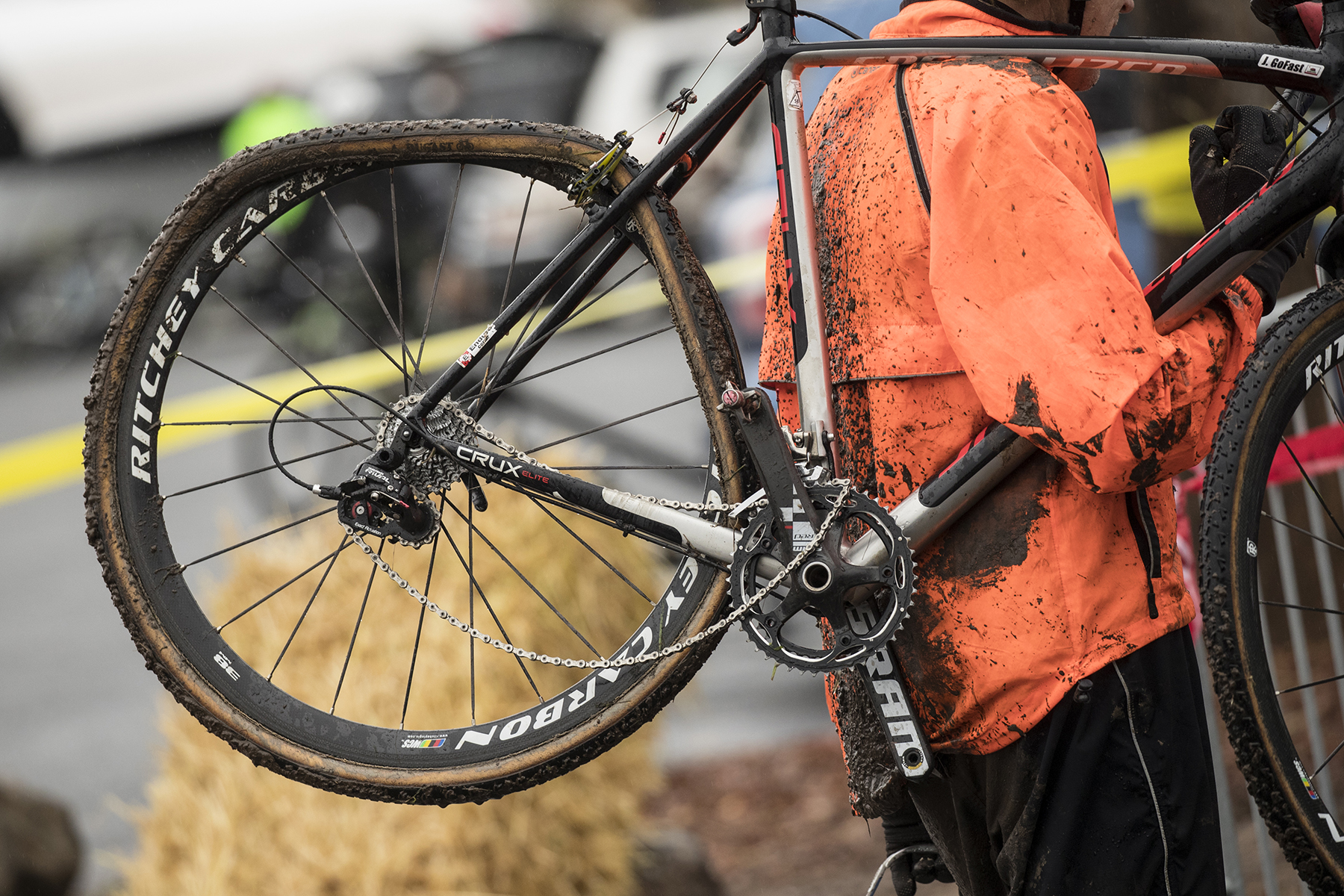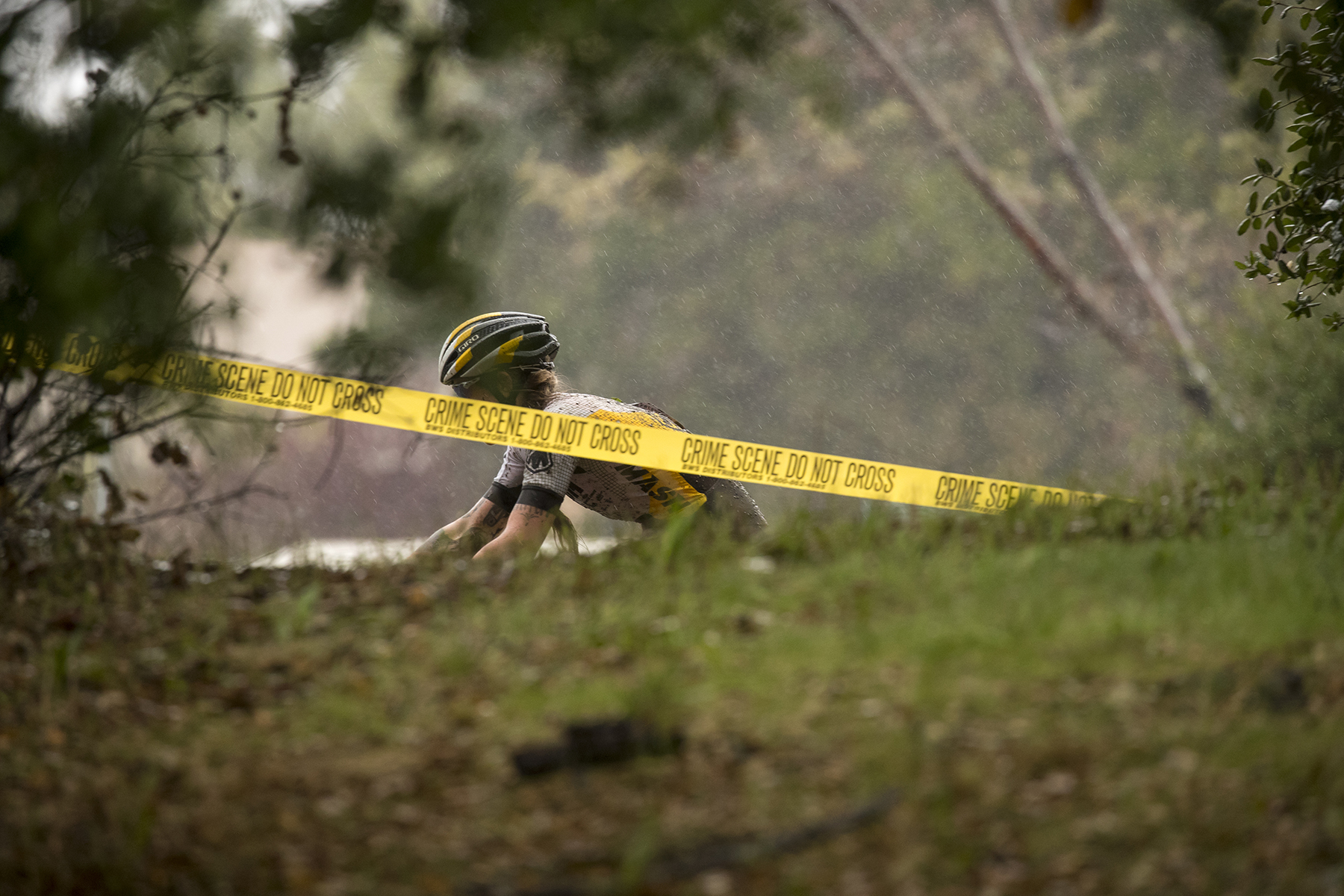 Chelsea changed her program mid-season this year, and is starting to see those results. It was a blast to see her dig in.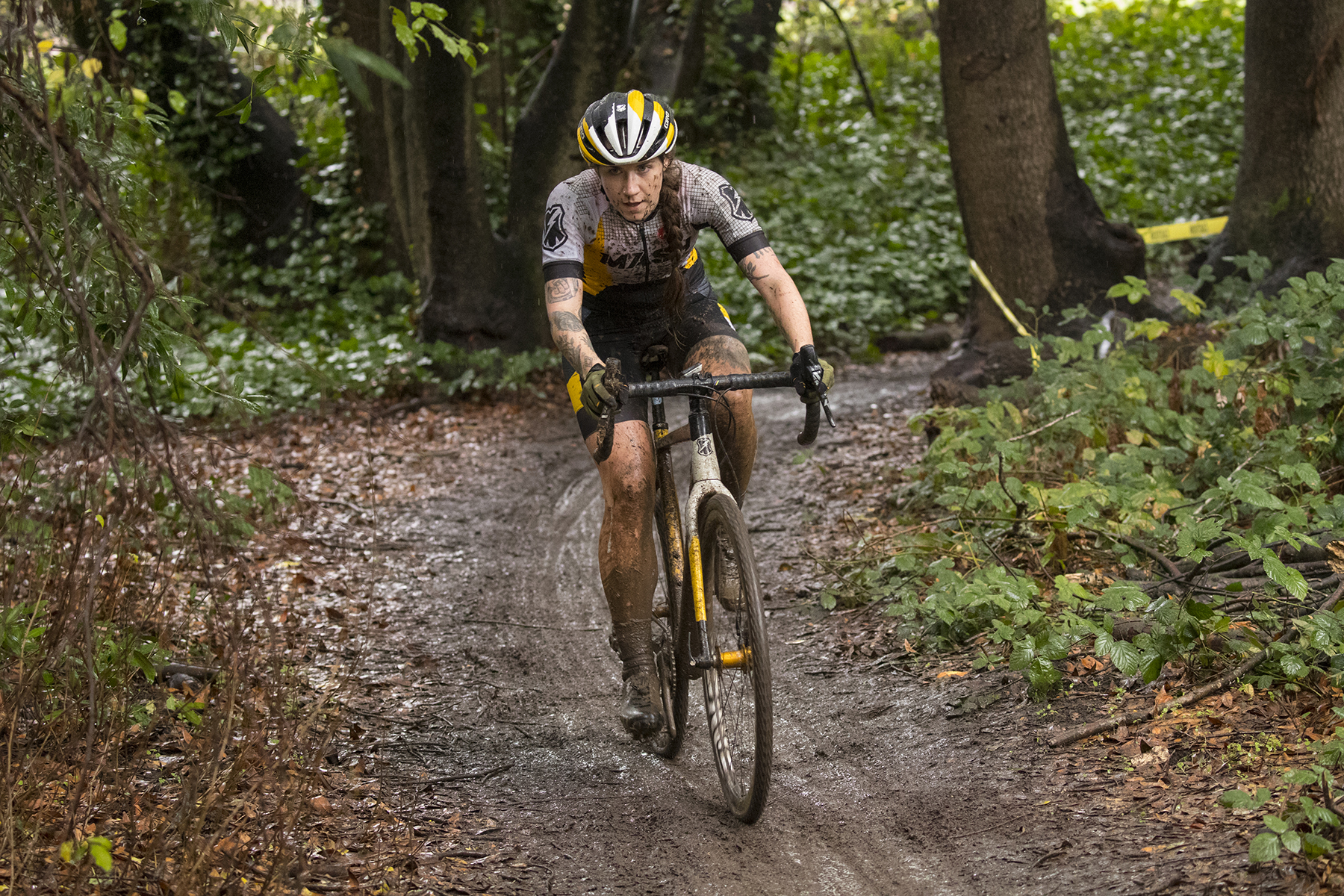 The new Santa Cruz Stigmata team bikes are ripping. The carbon is built up to create a more forgiving ride, with this same ripping geo.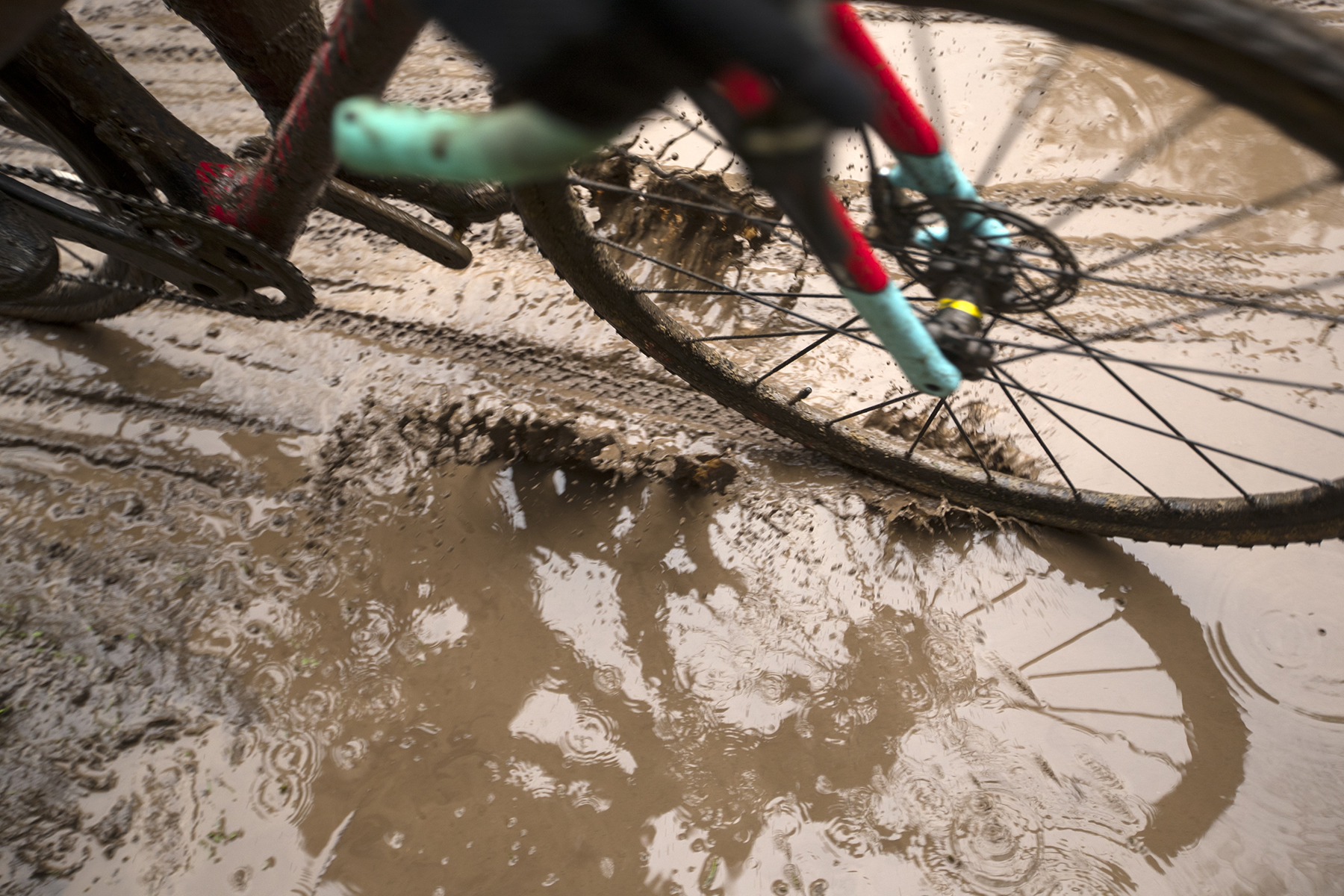 File tread is a common tire pattern for our dry race season. Skinny mud tires with tons of clearance worked on this day.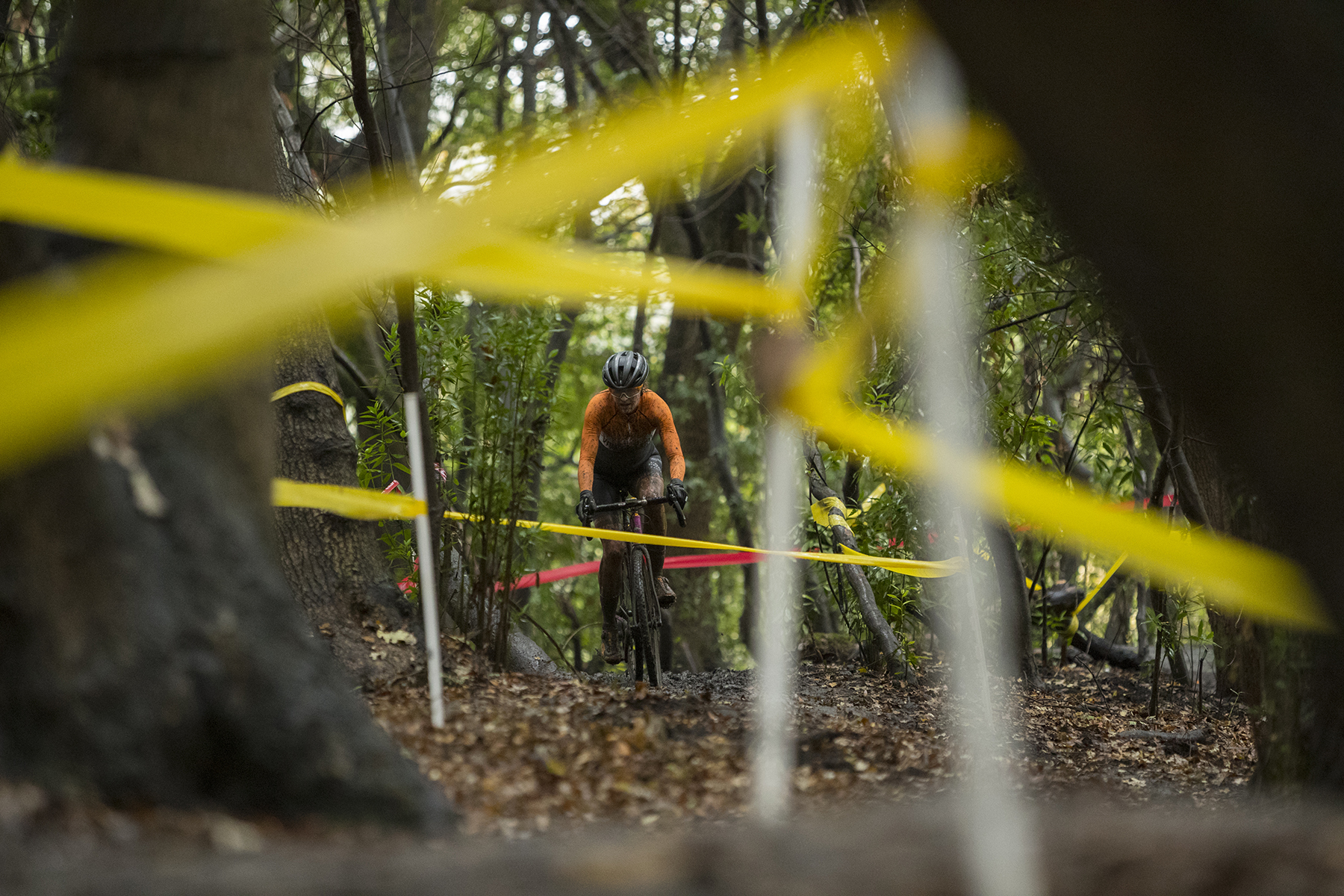 Always fun to race with the Vive La Tarte team here in the Bay.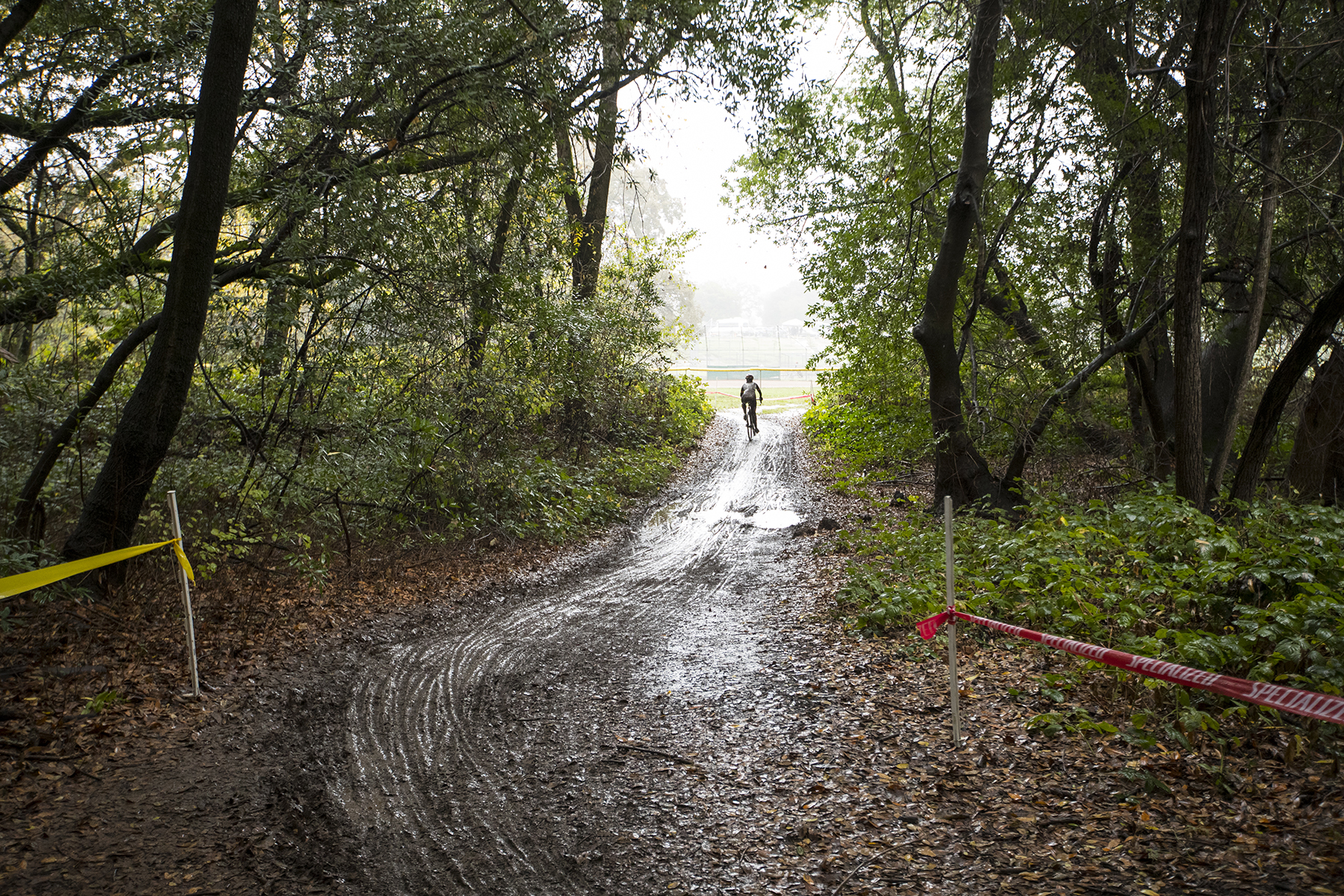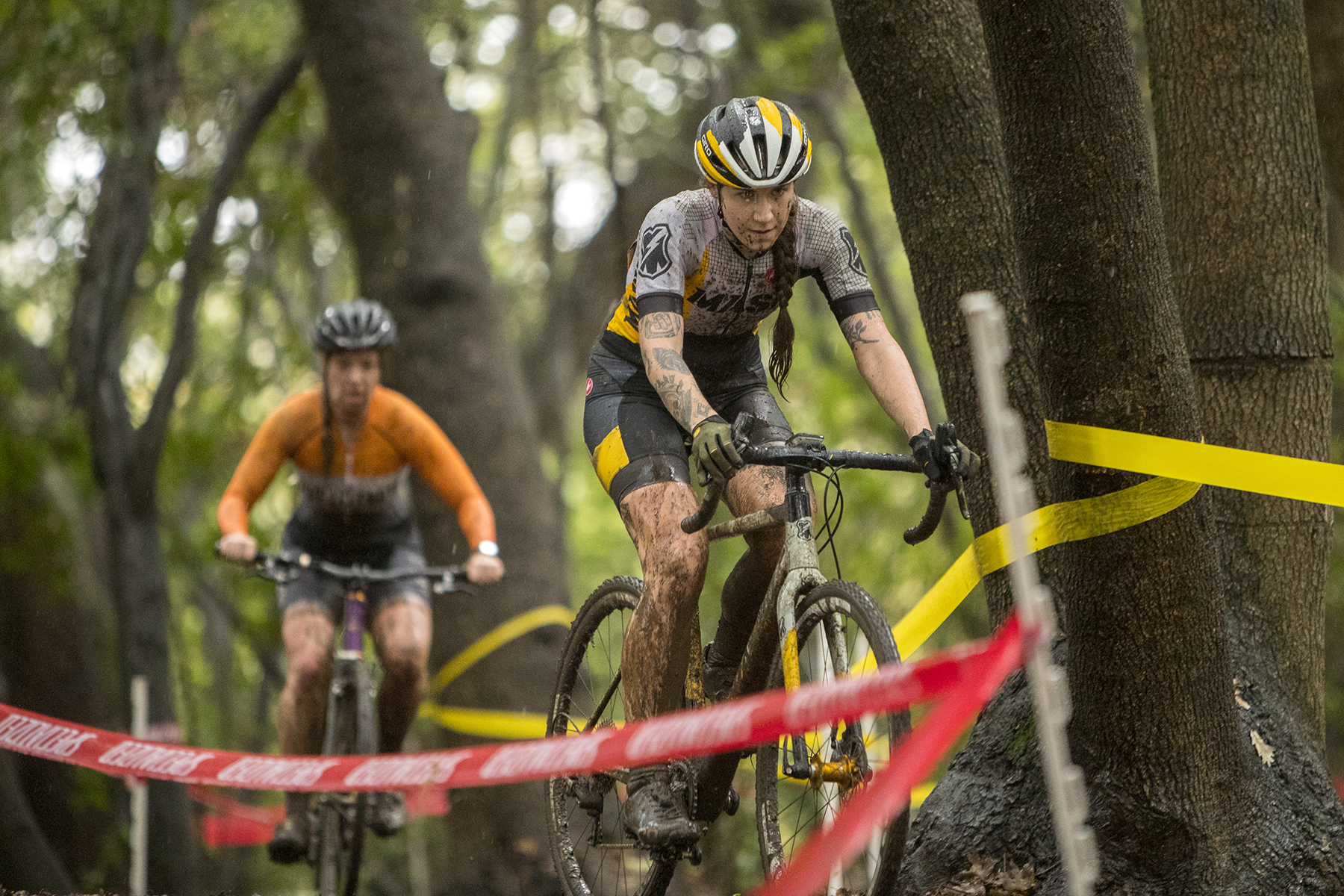 Red on the racers right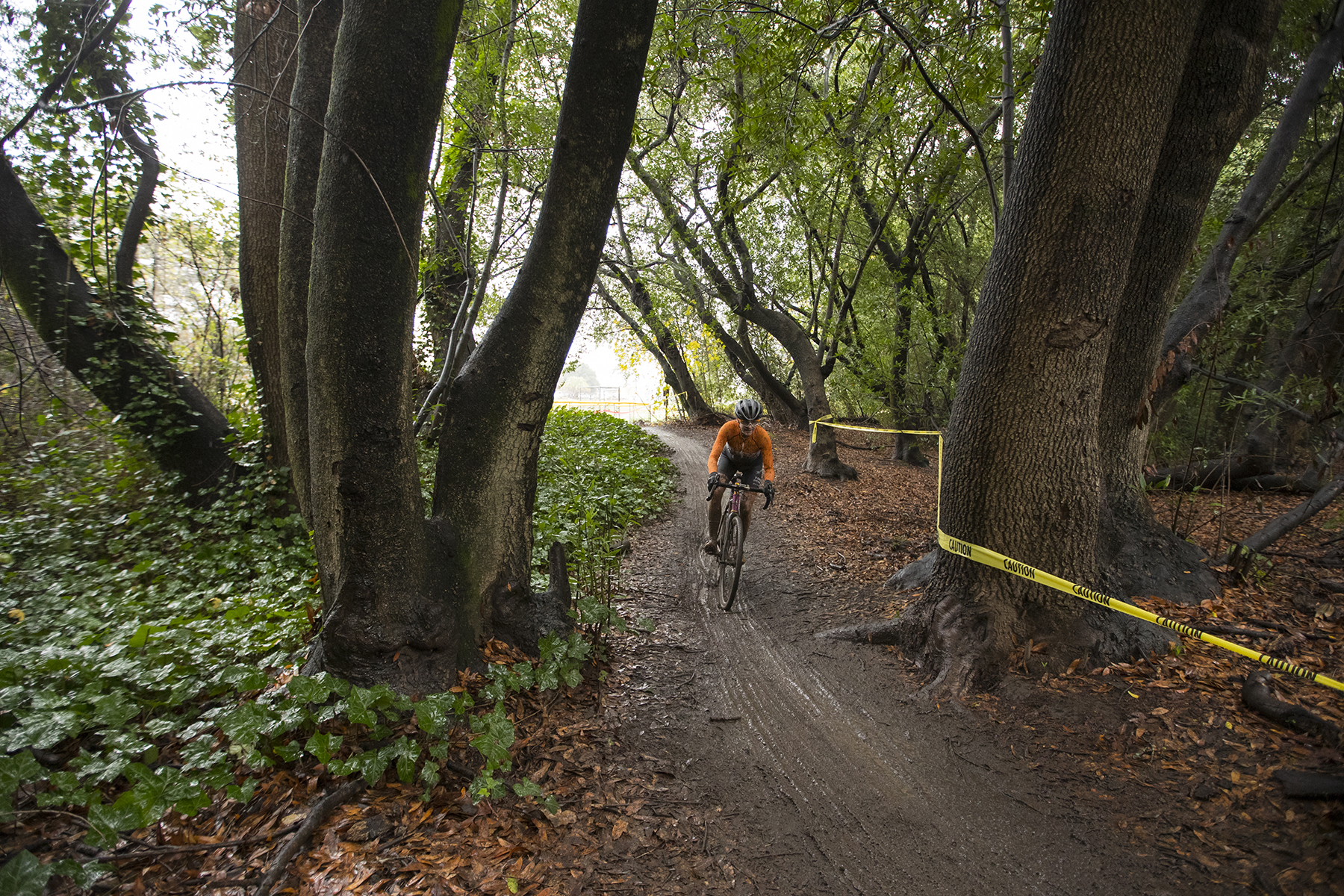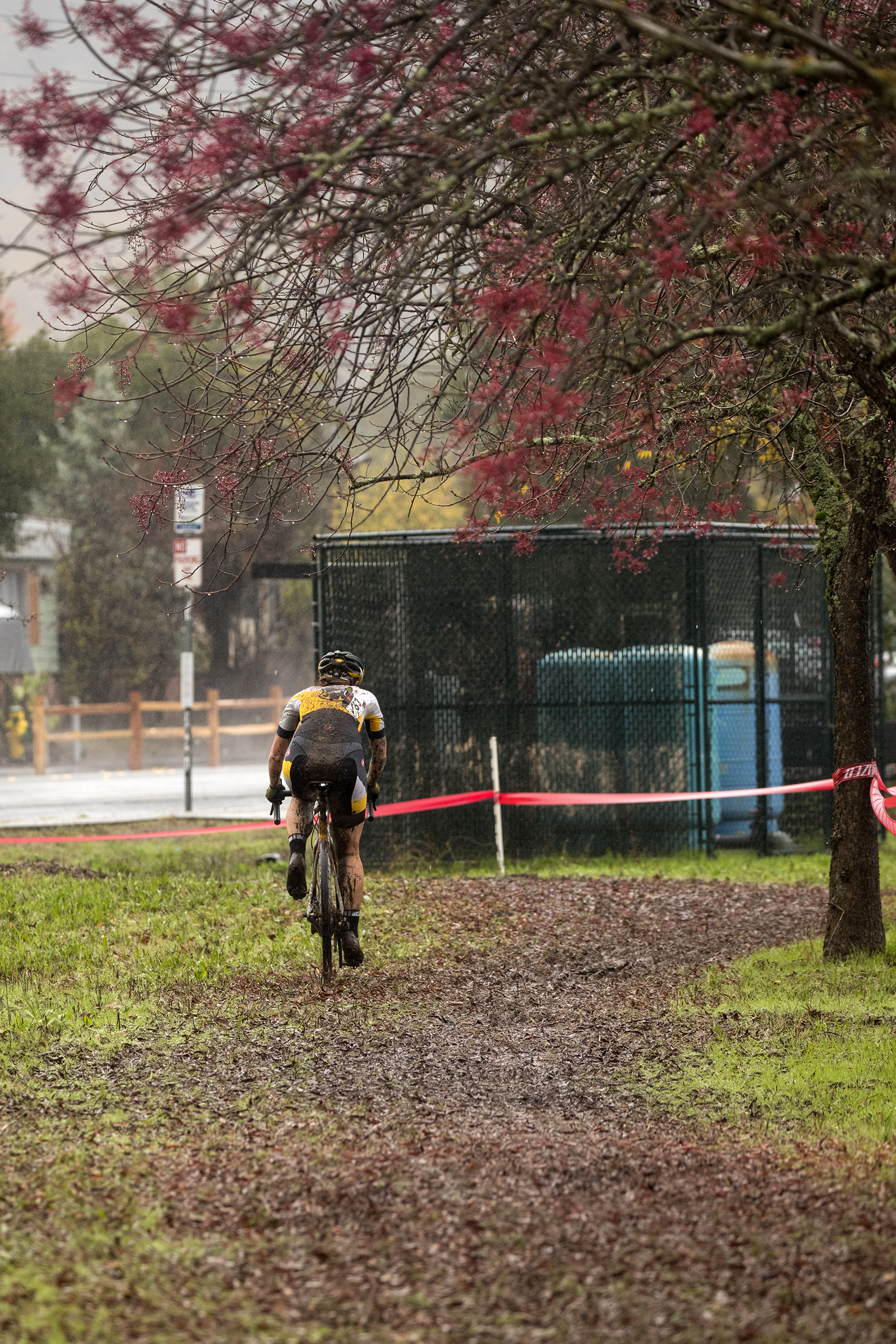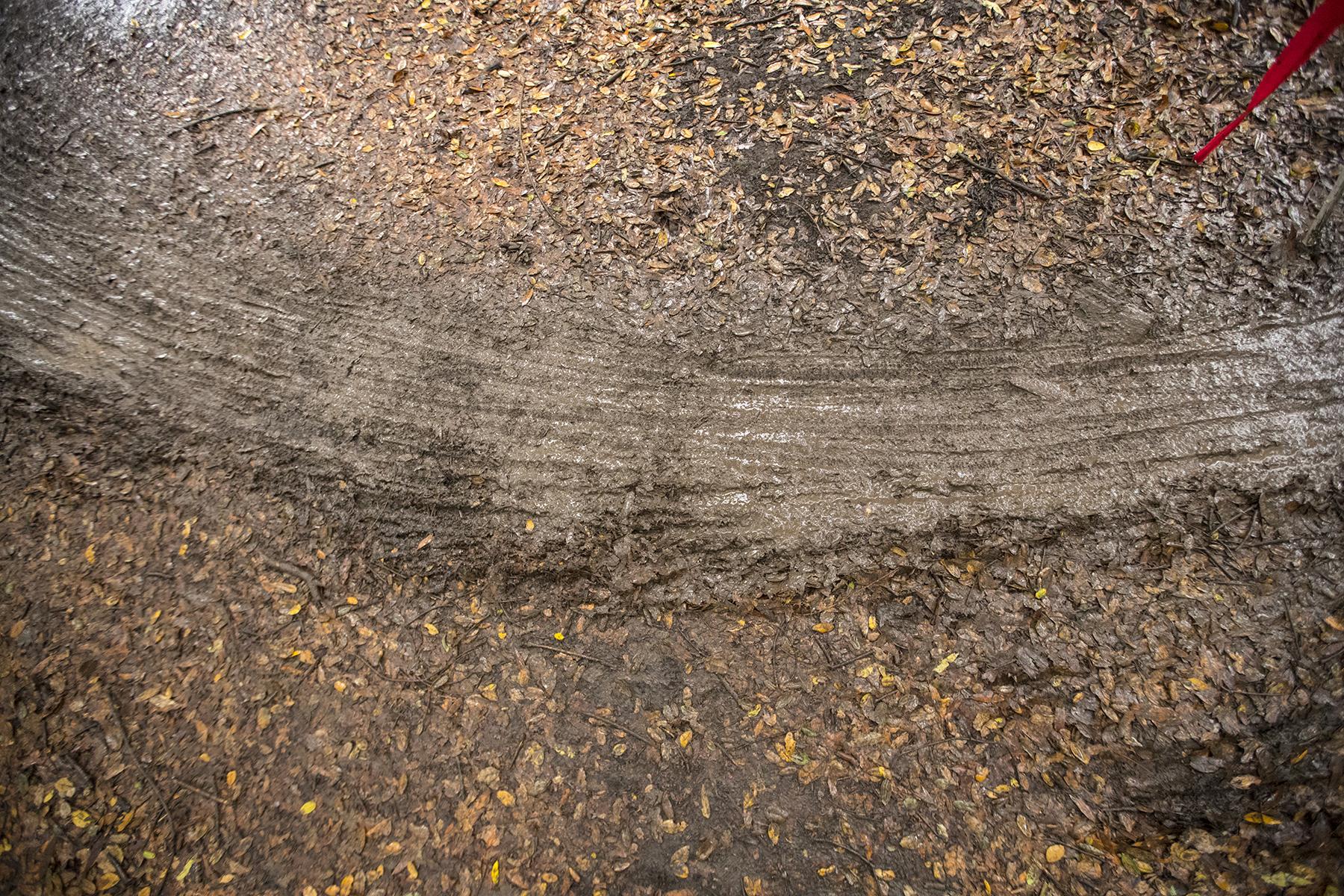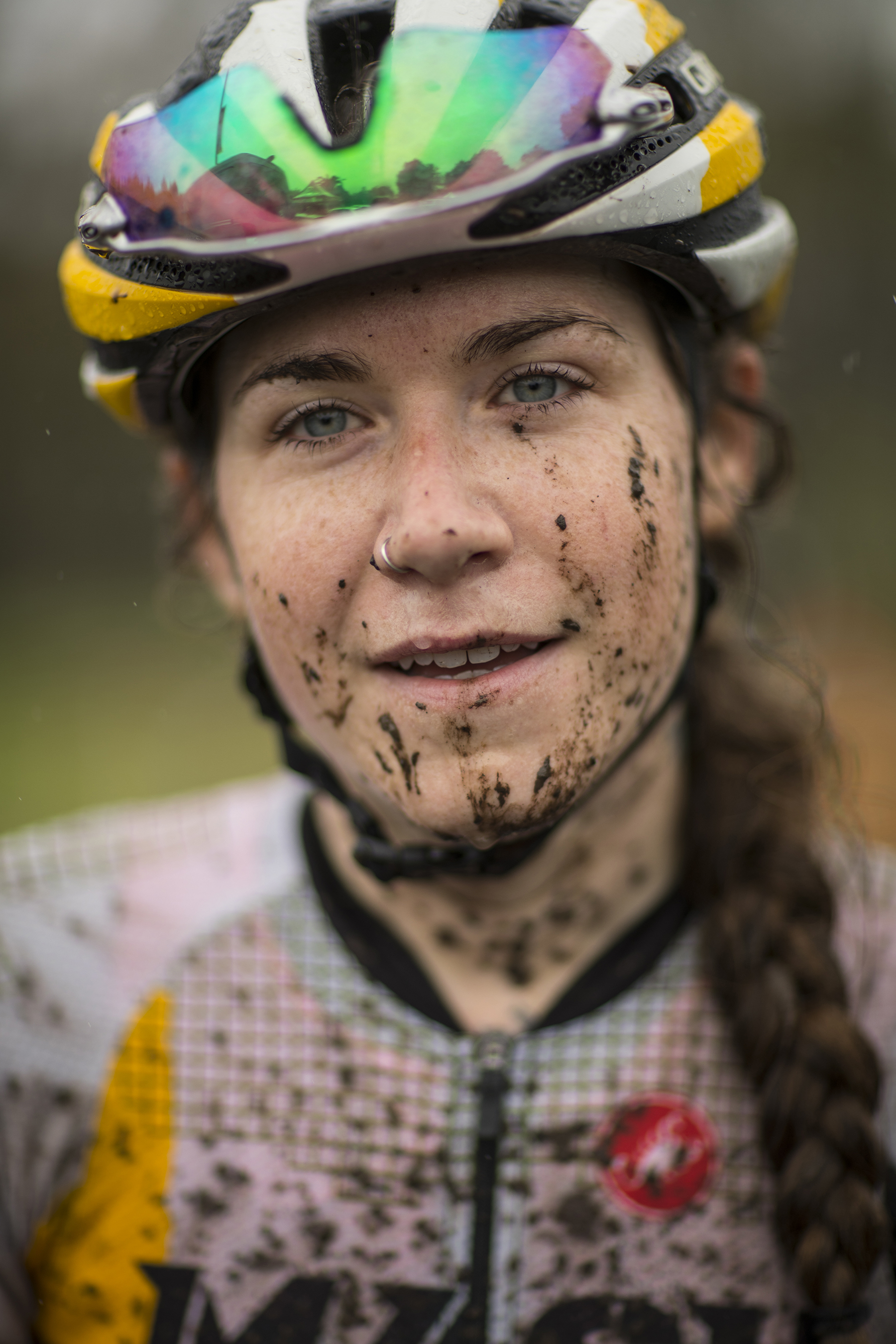 Chelsea took 2nd for the Elite Women.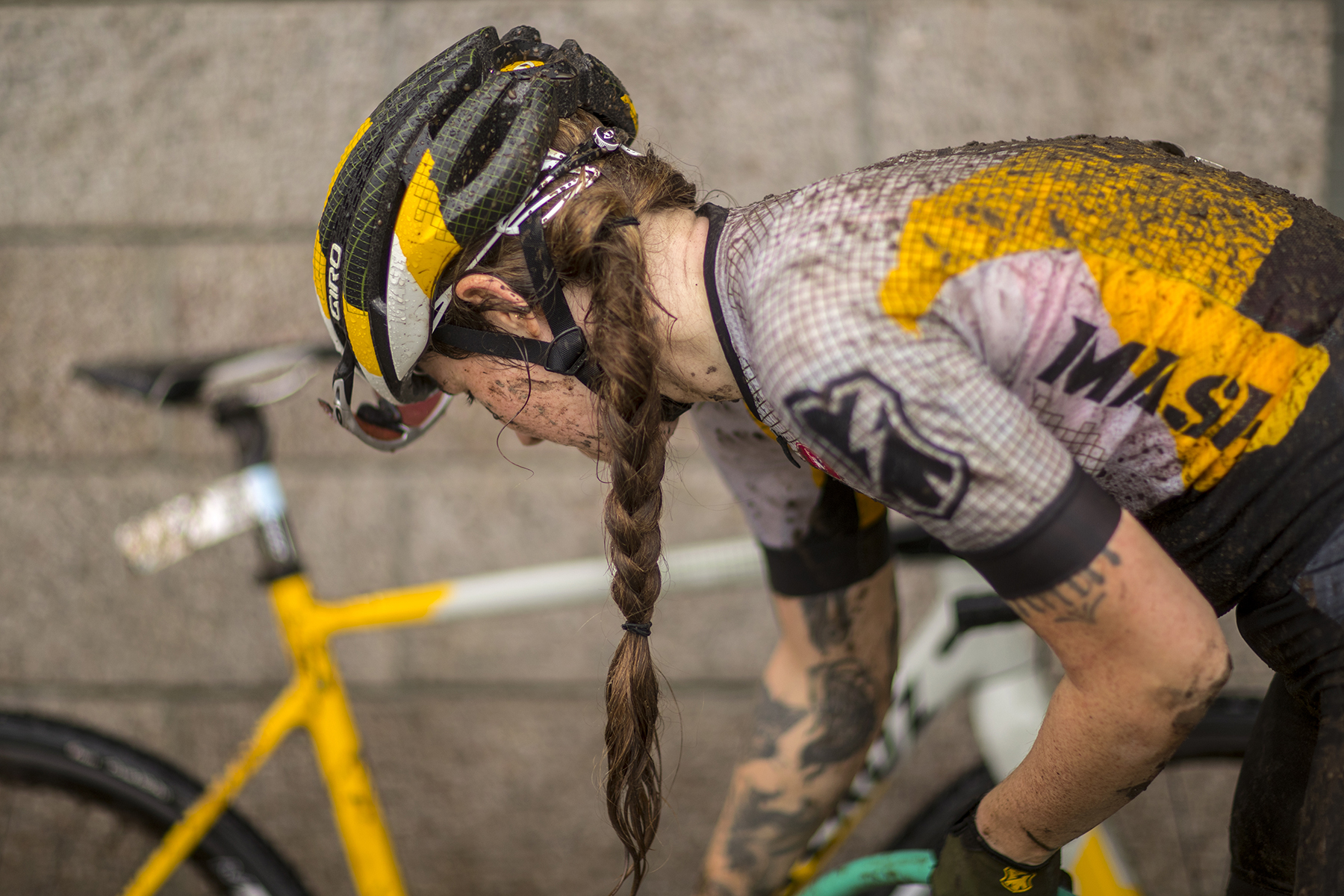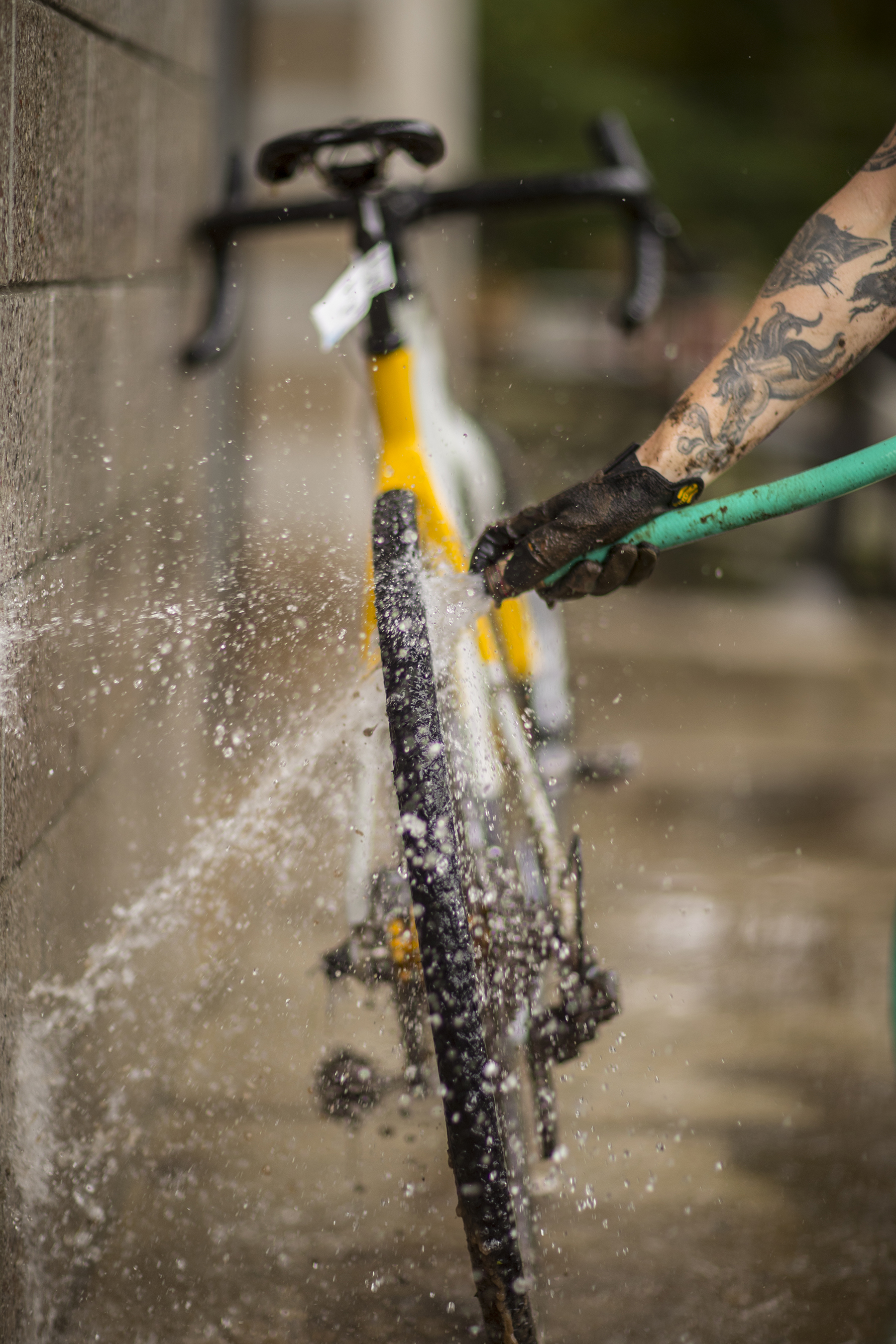 Pit bikes would be nice for these conditions, as mud added weight and resistance quickly to all the racers.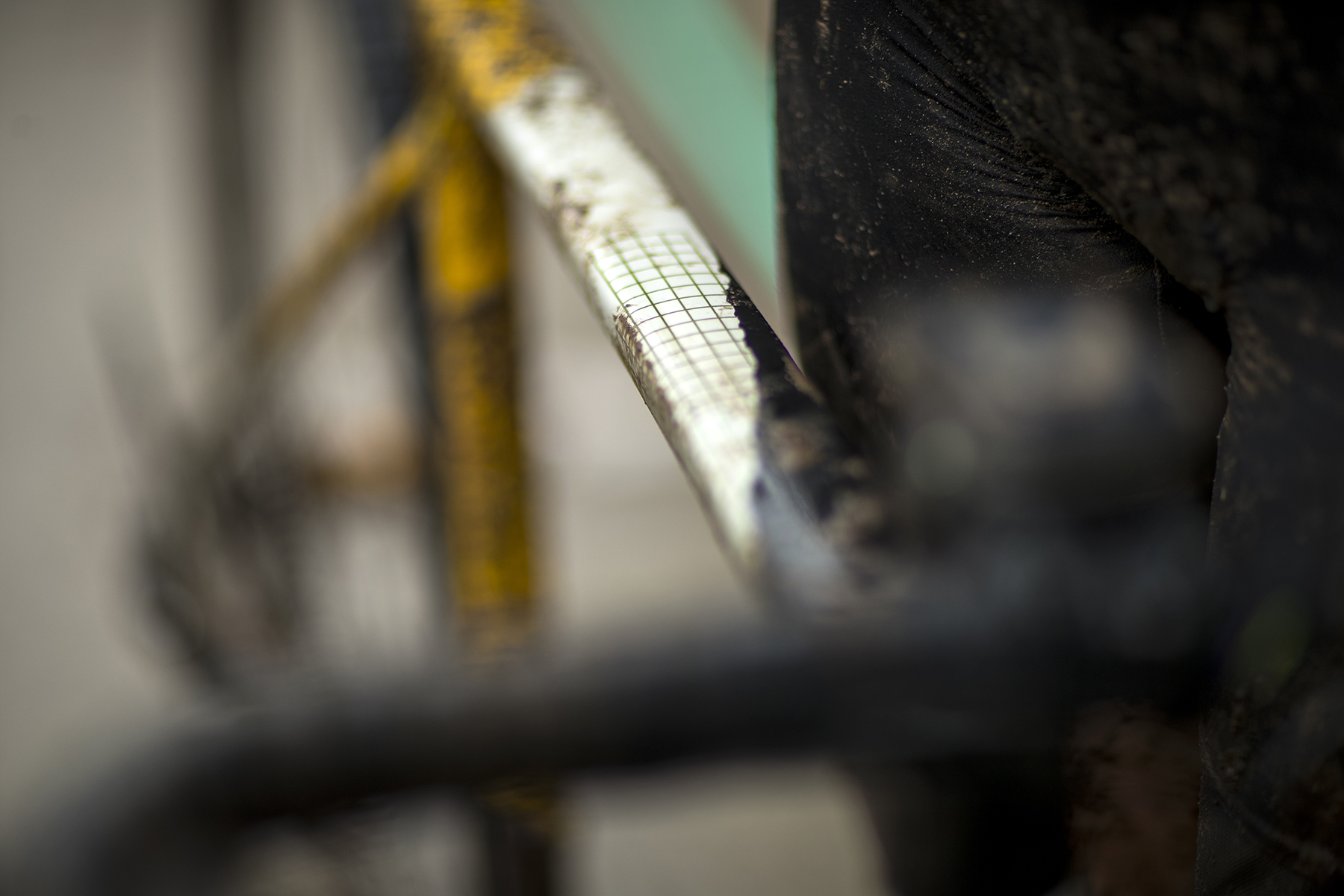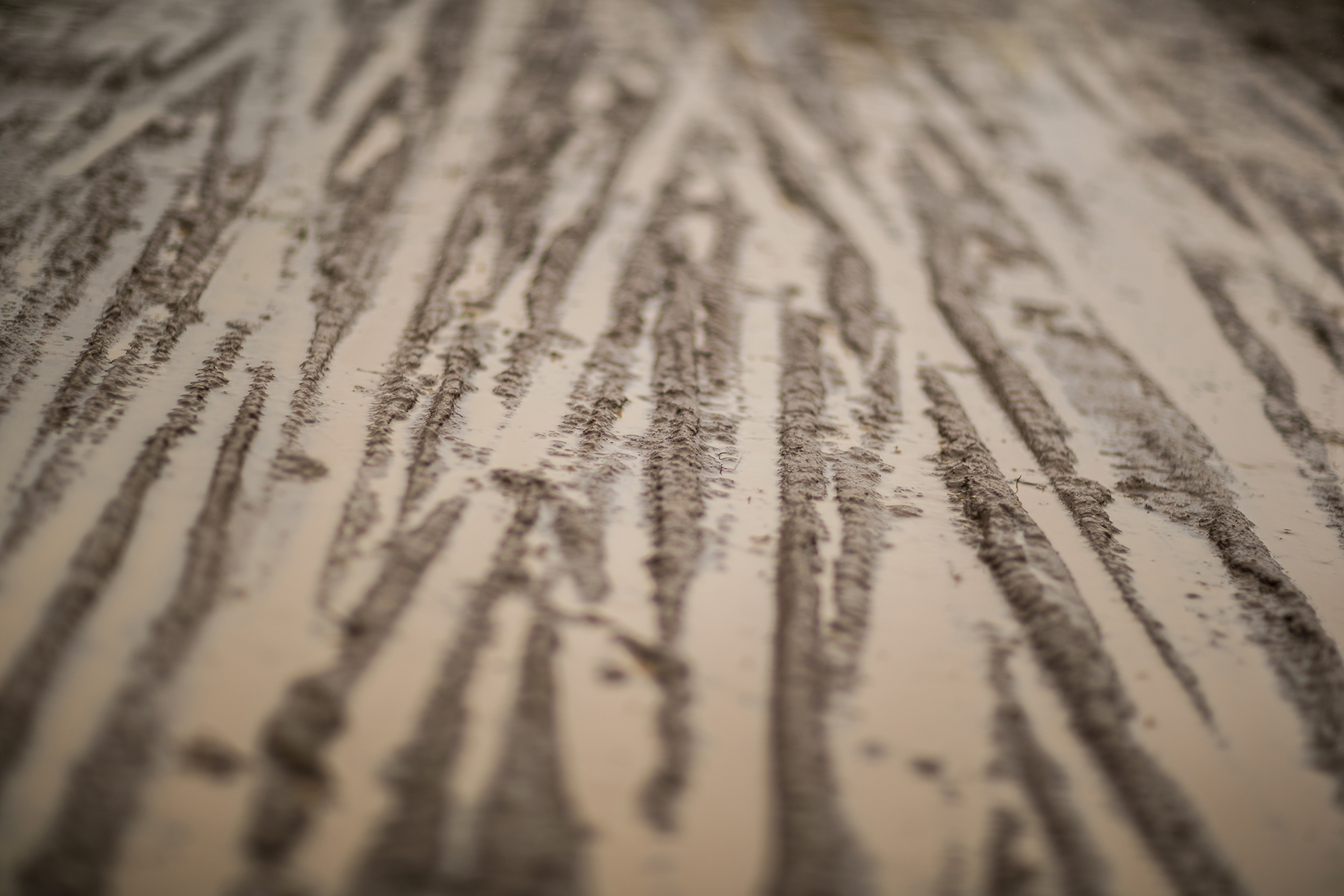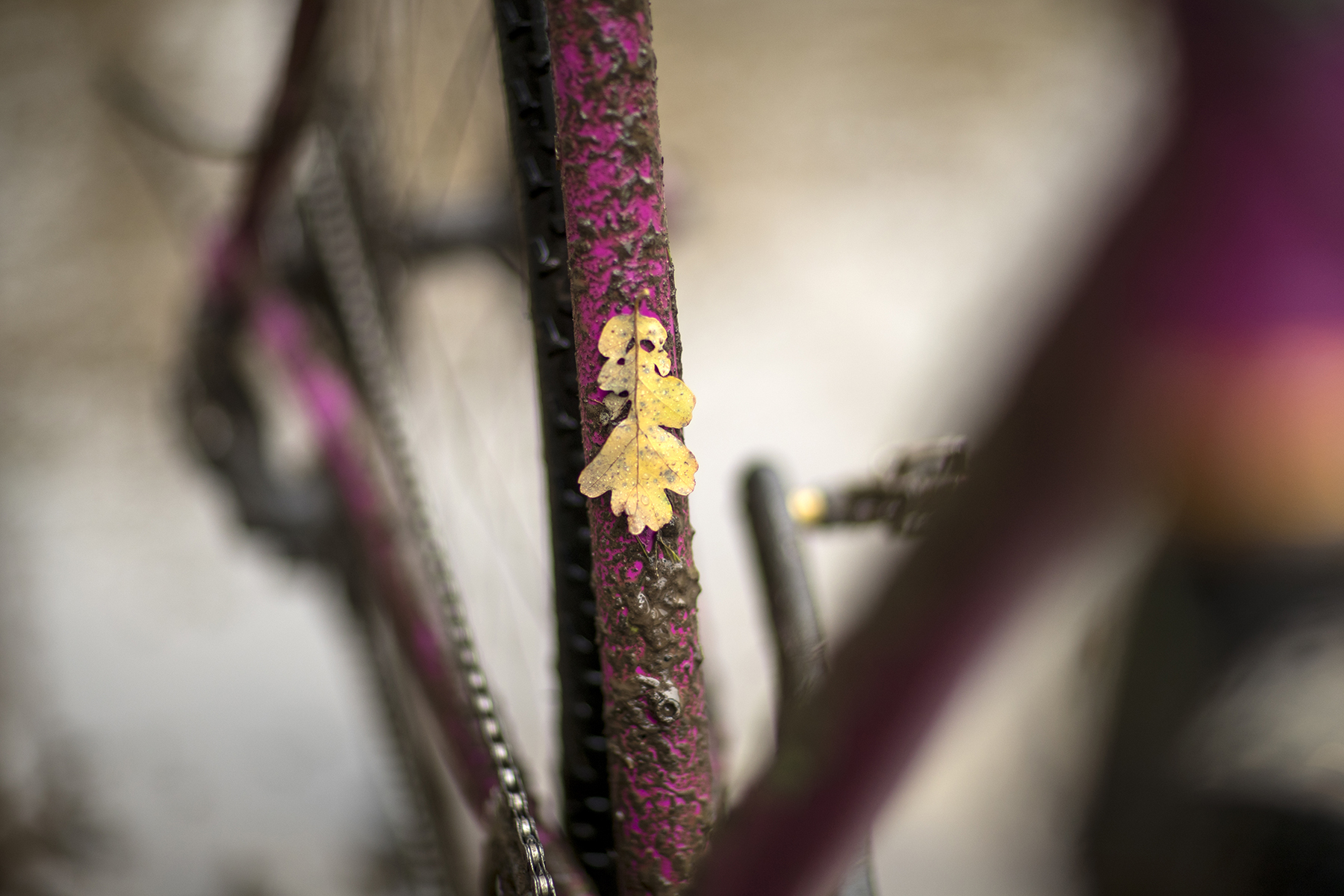 Oak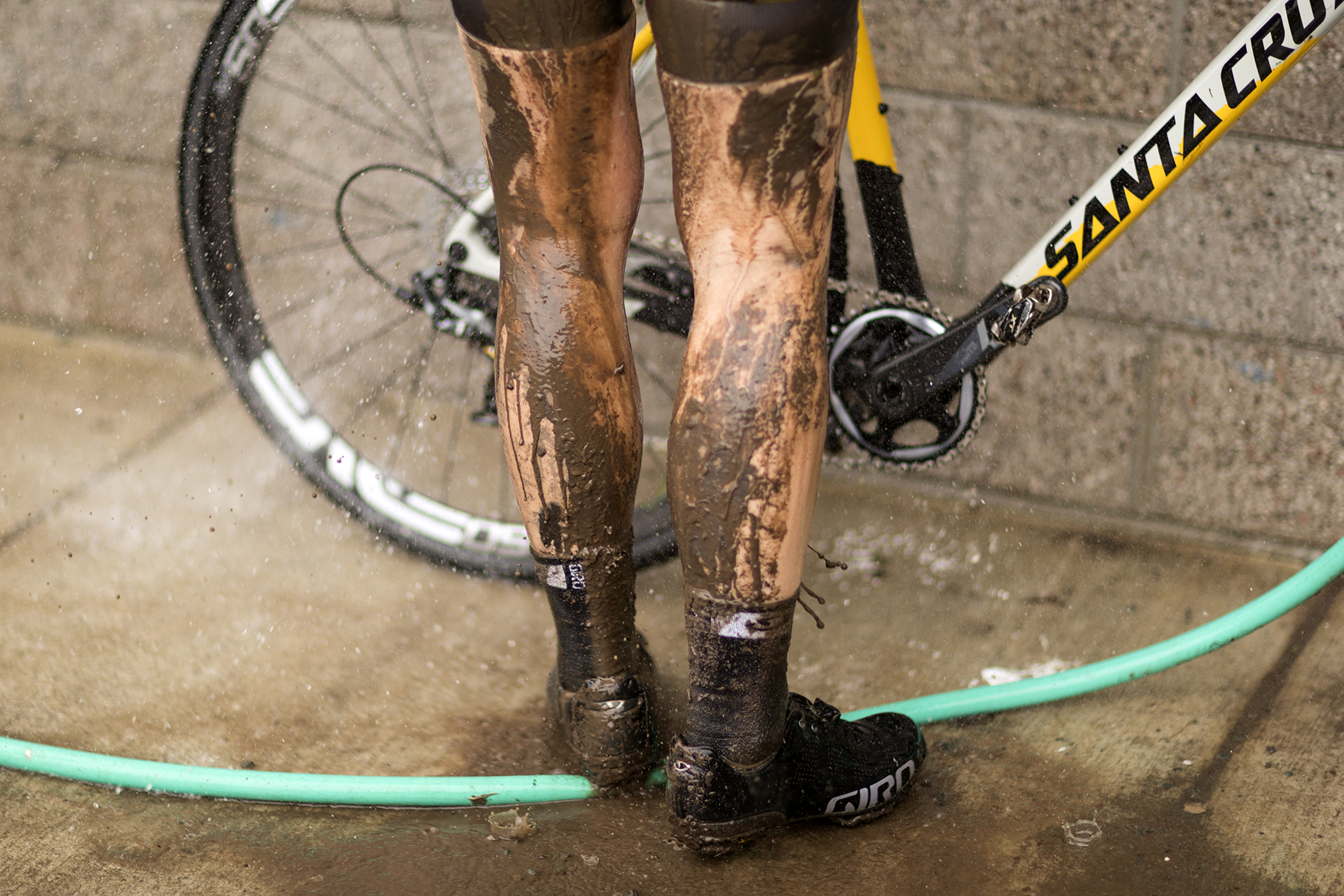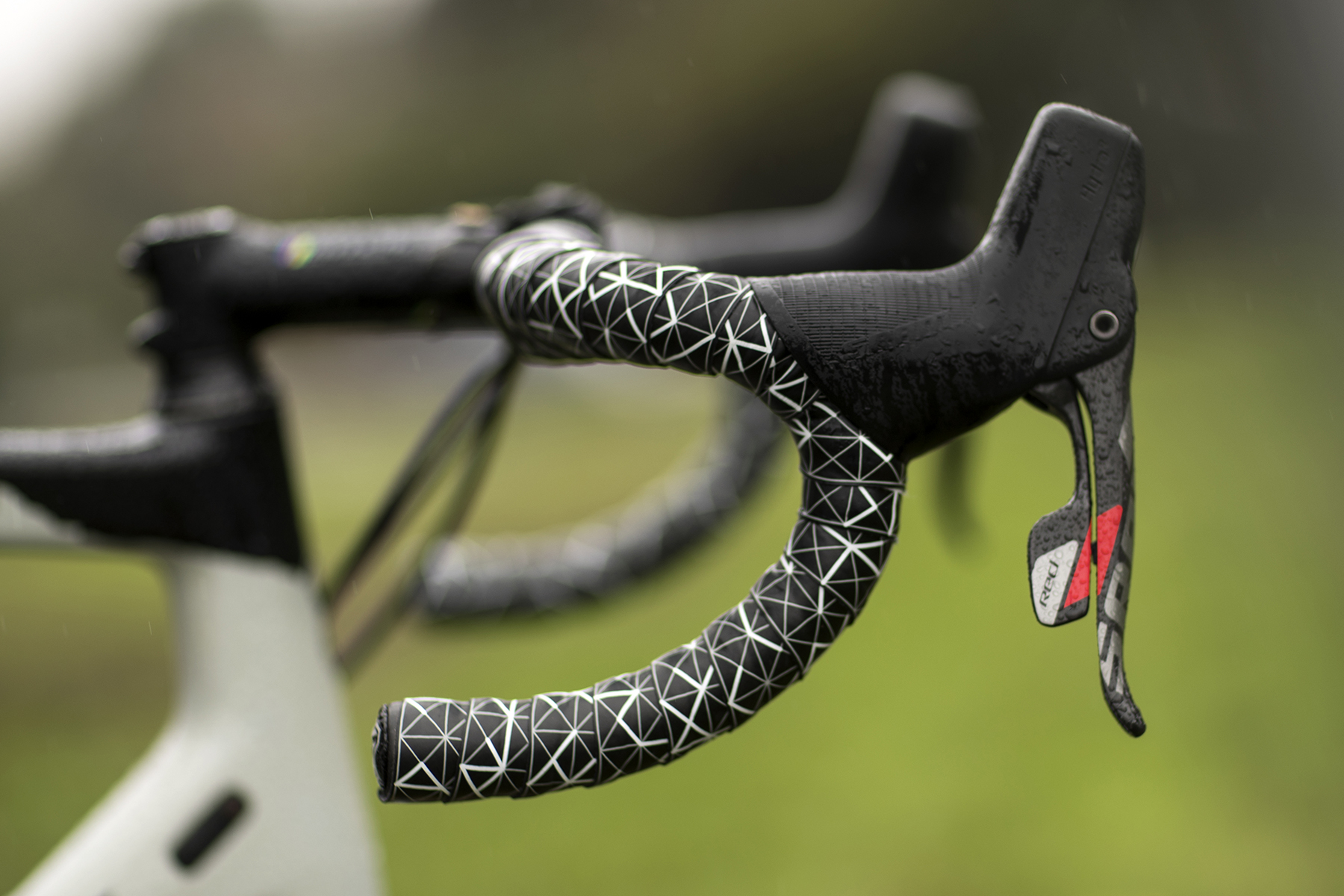 The team is racing on our new X-Grid tape. Rubberized, so it is super grippy in all conditions.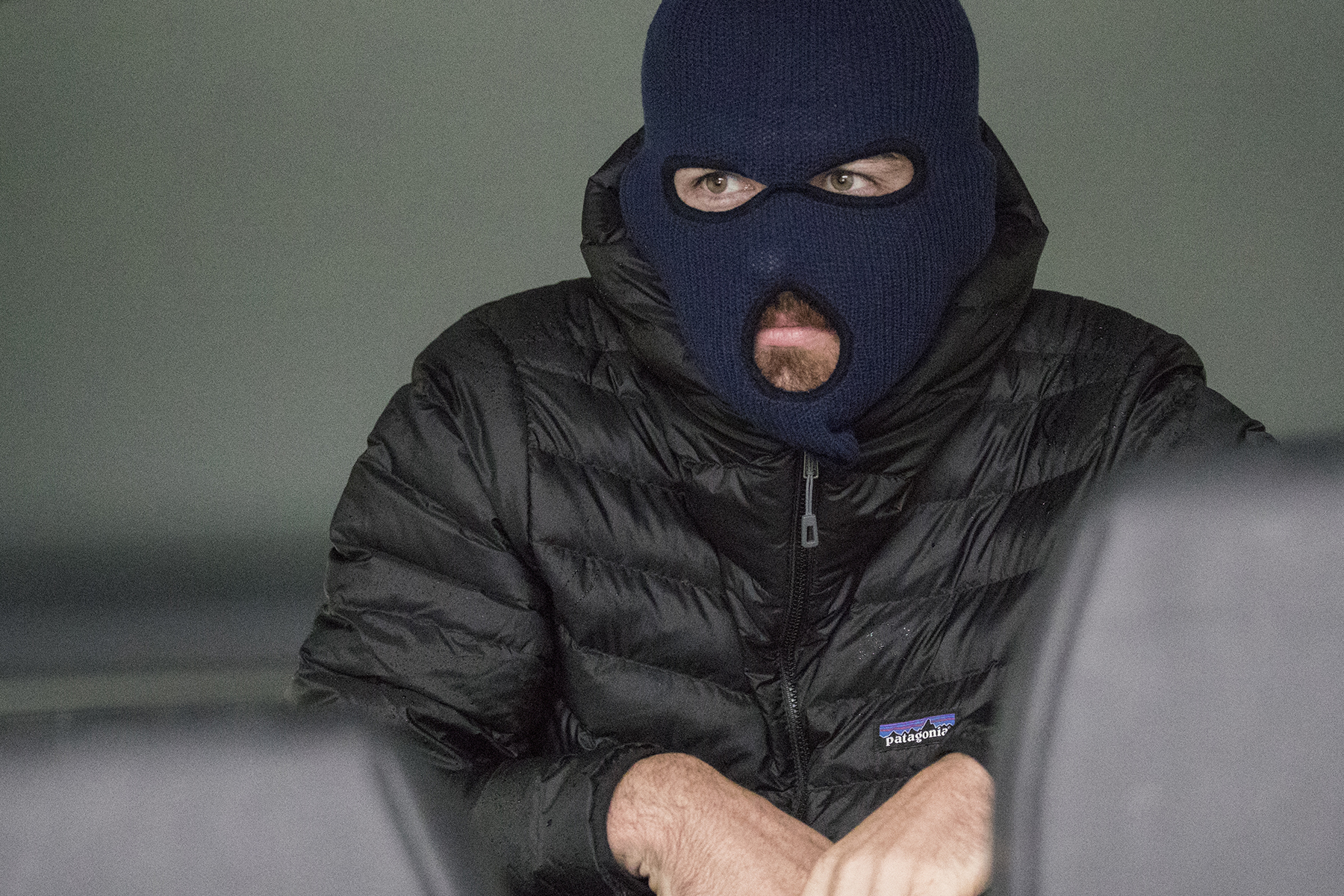 Dylan finding his own way of staying warm and dry. Time to get out of the van and race bikes.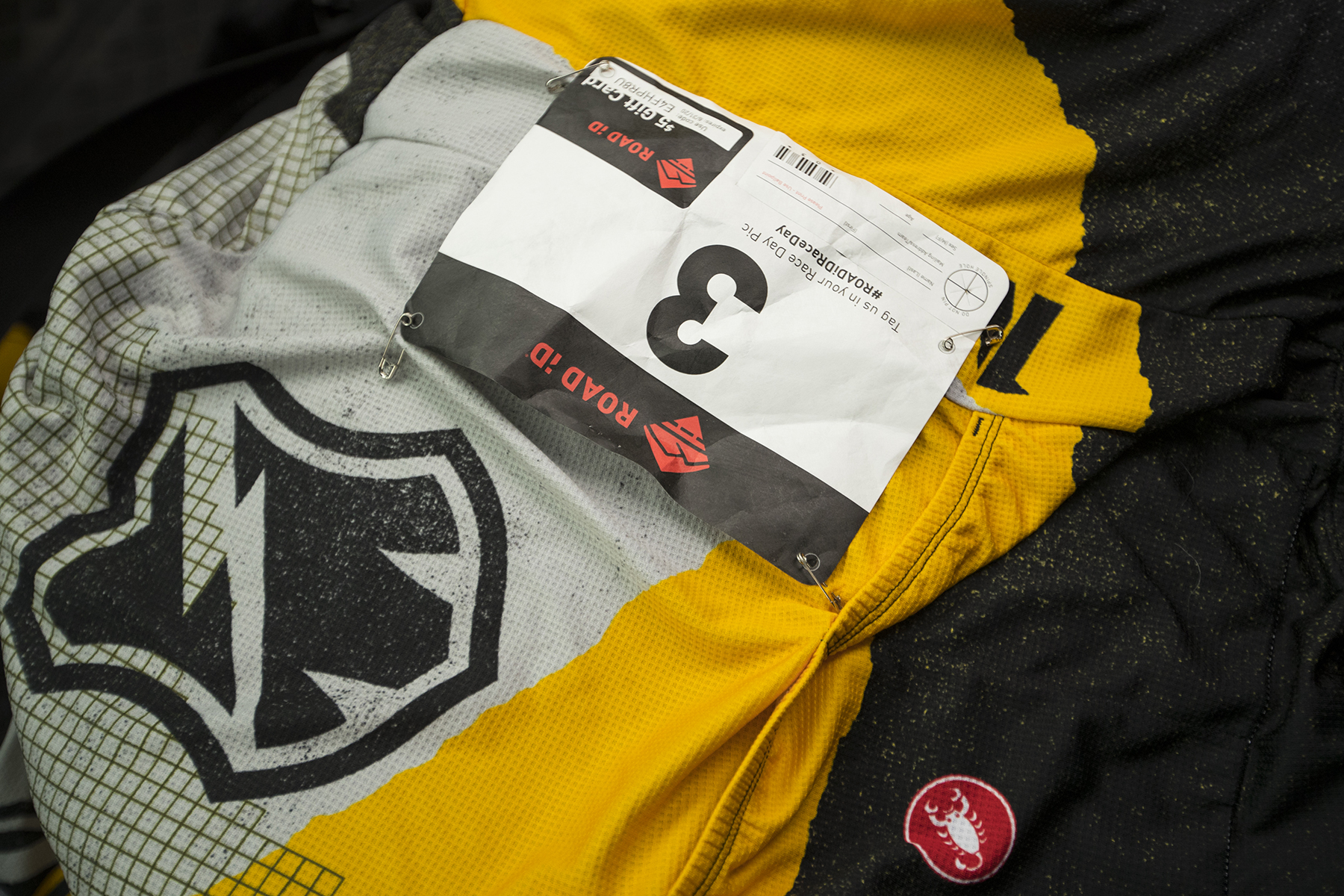 Bike Monkey supported the event and ran the timing for all the races. Thank you.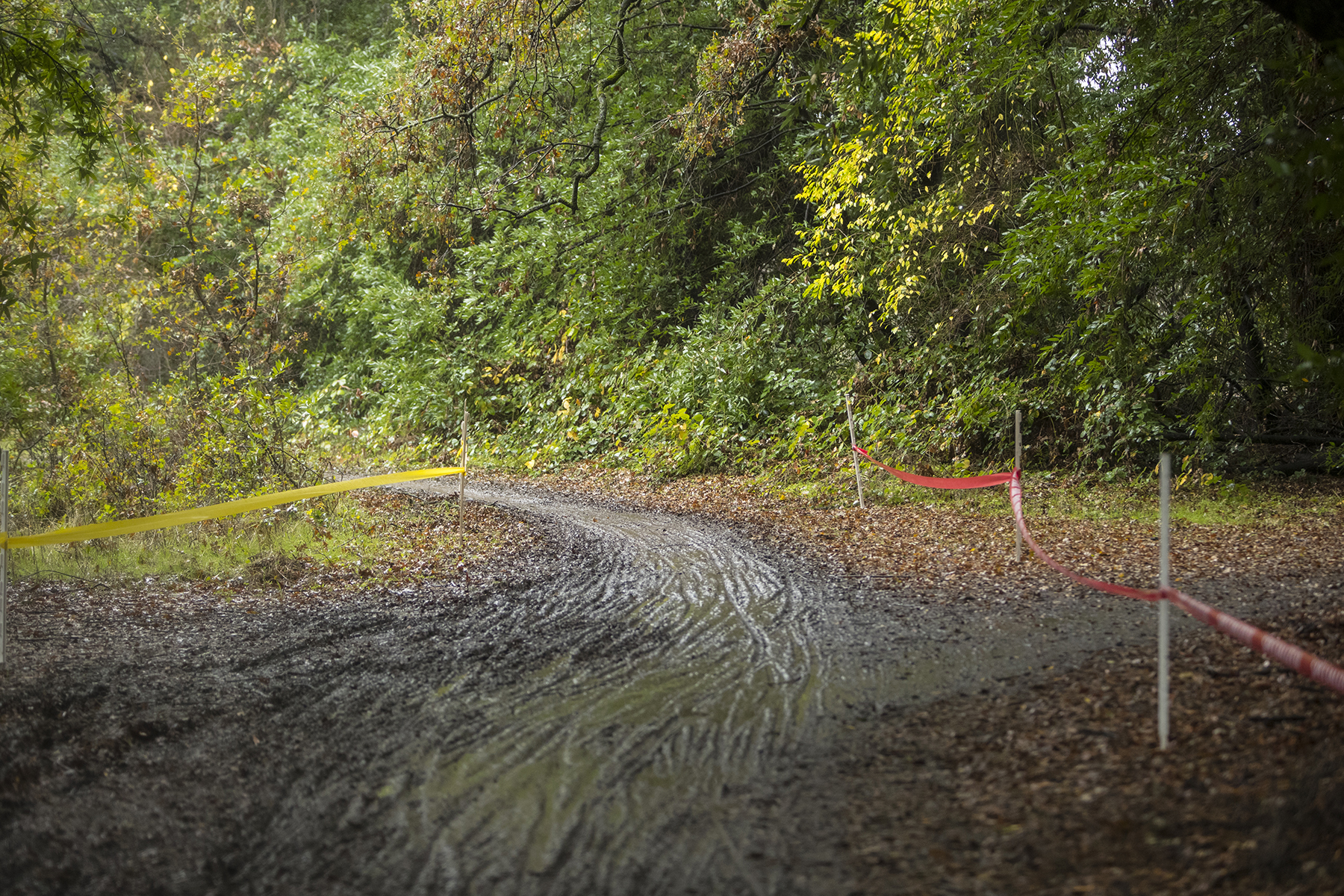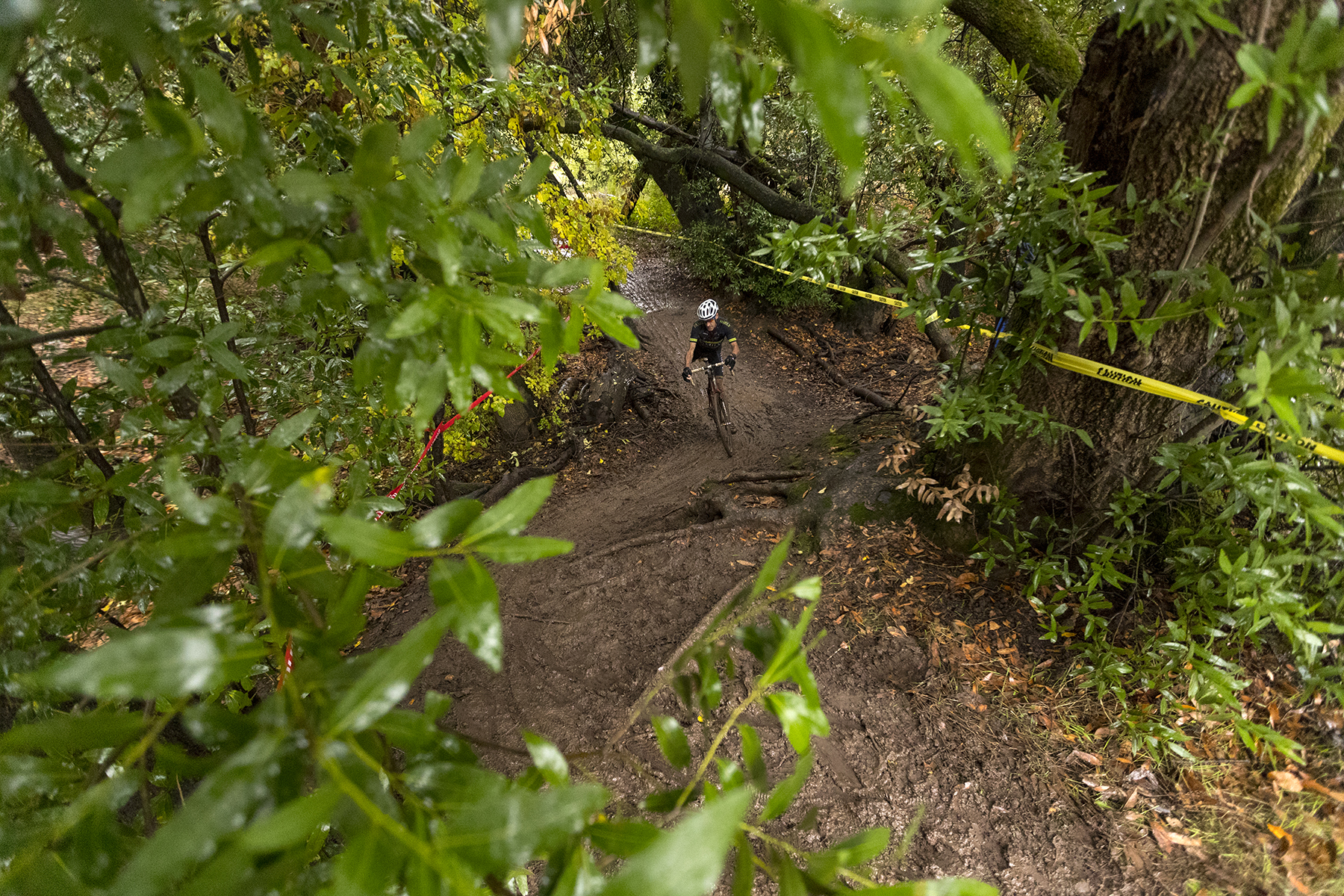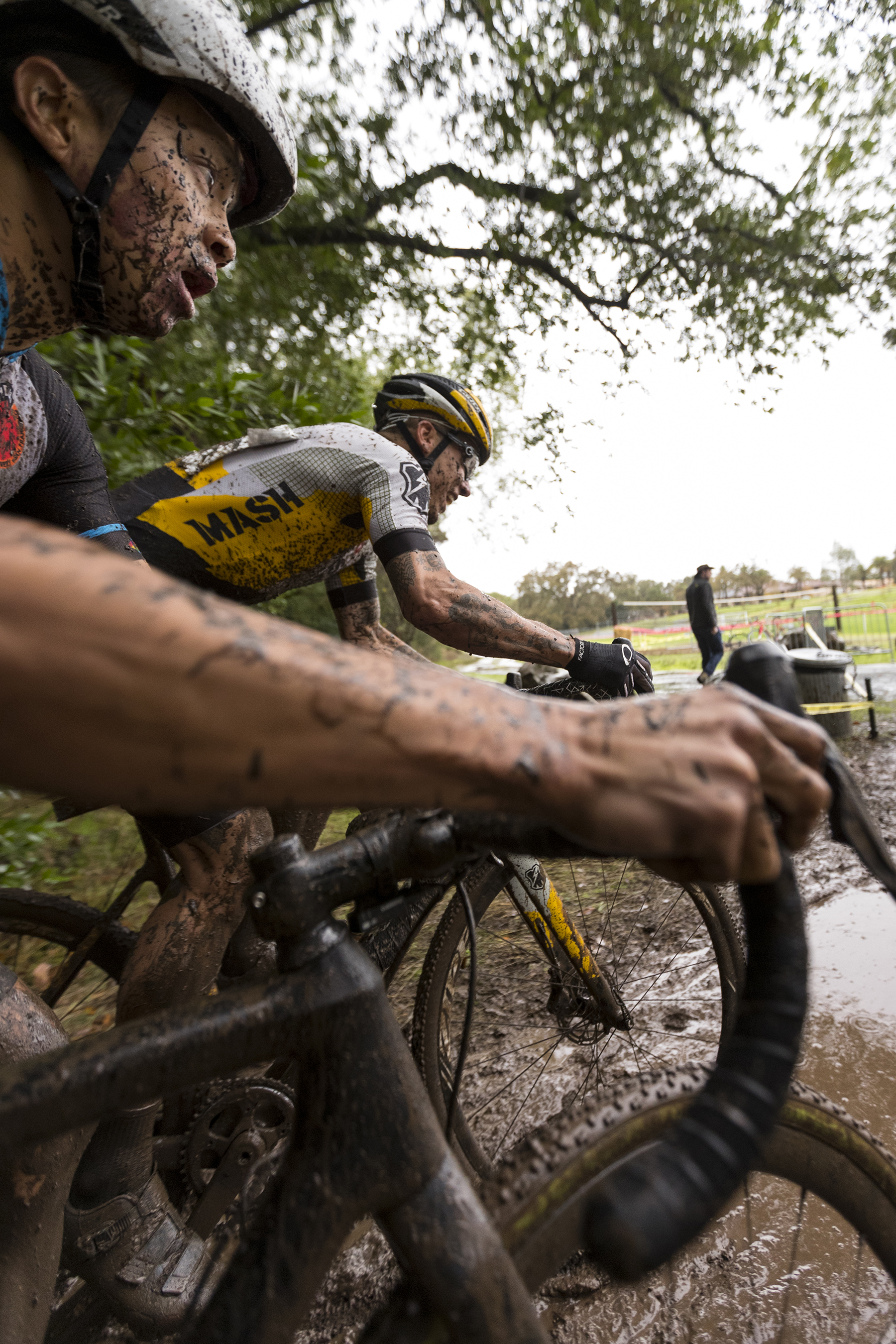 Chas coming out of a wet rooted section that was ran more then ridden.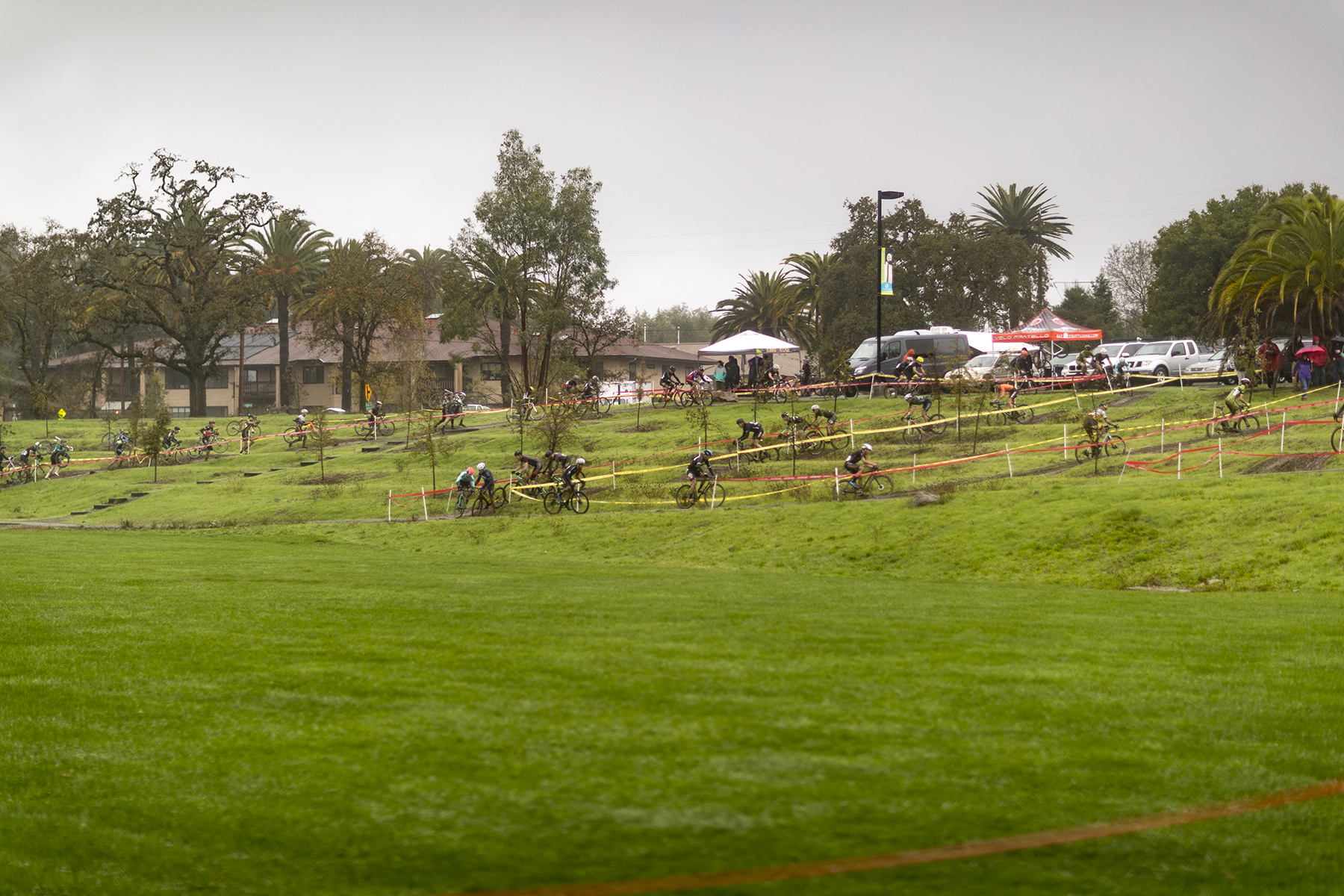 This section was made up of a series of rollers both up and down before heading back into the trees.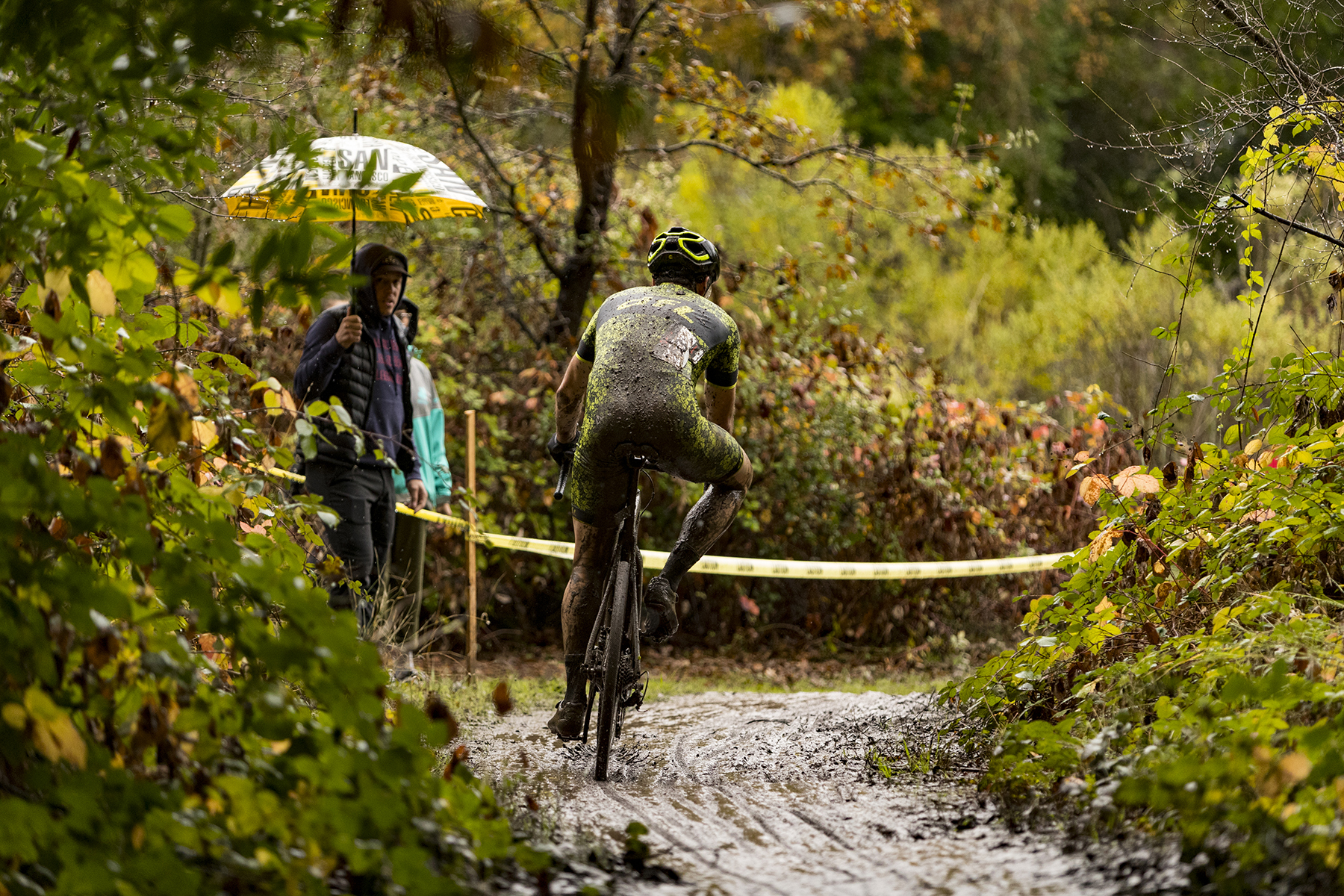 Crihs was in town for the holiday, so was nice seeing him in nature, where there are bugs and poison oak.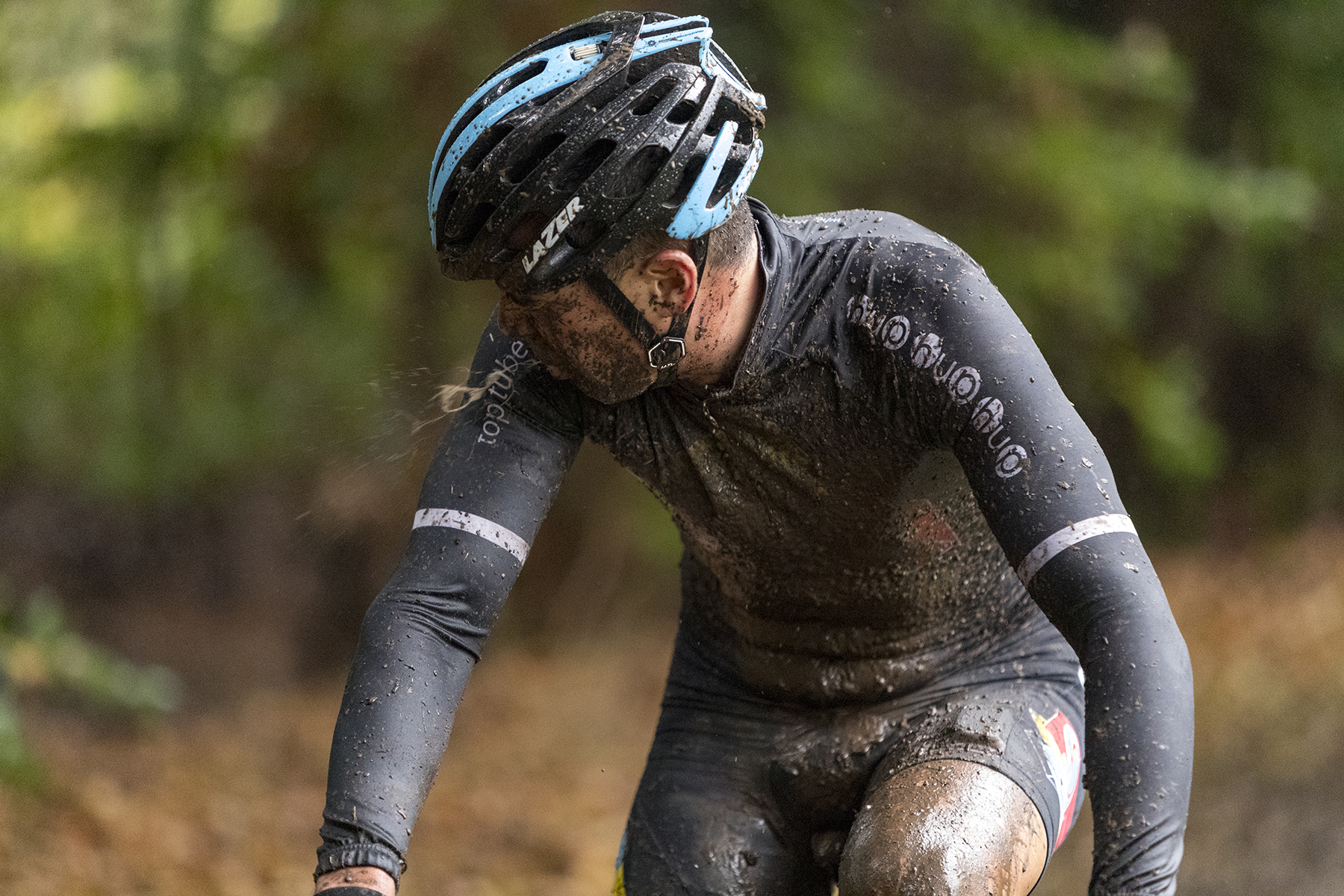 Lots of this all day.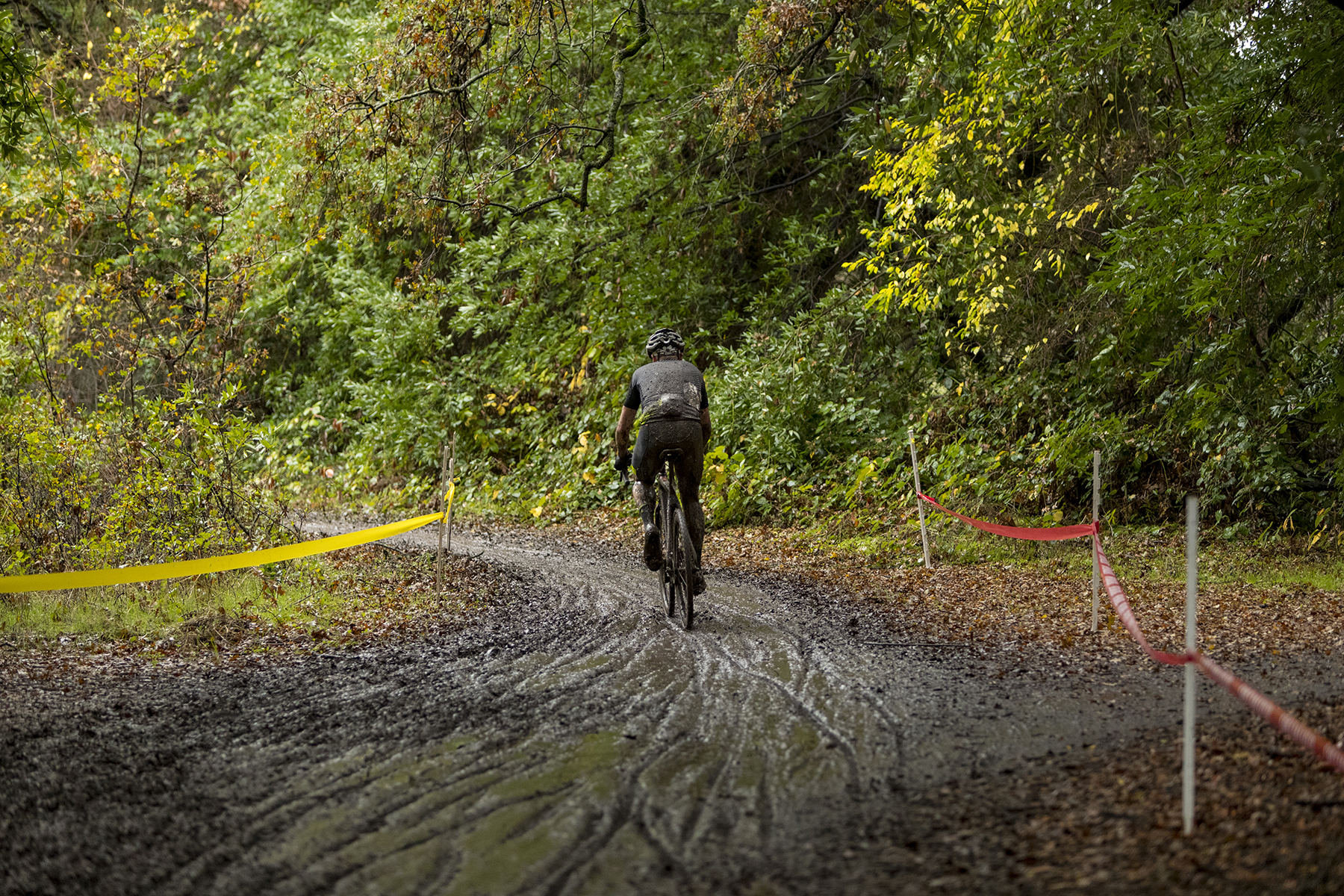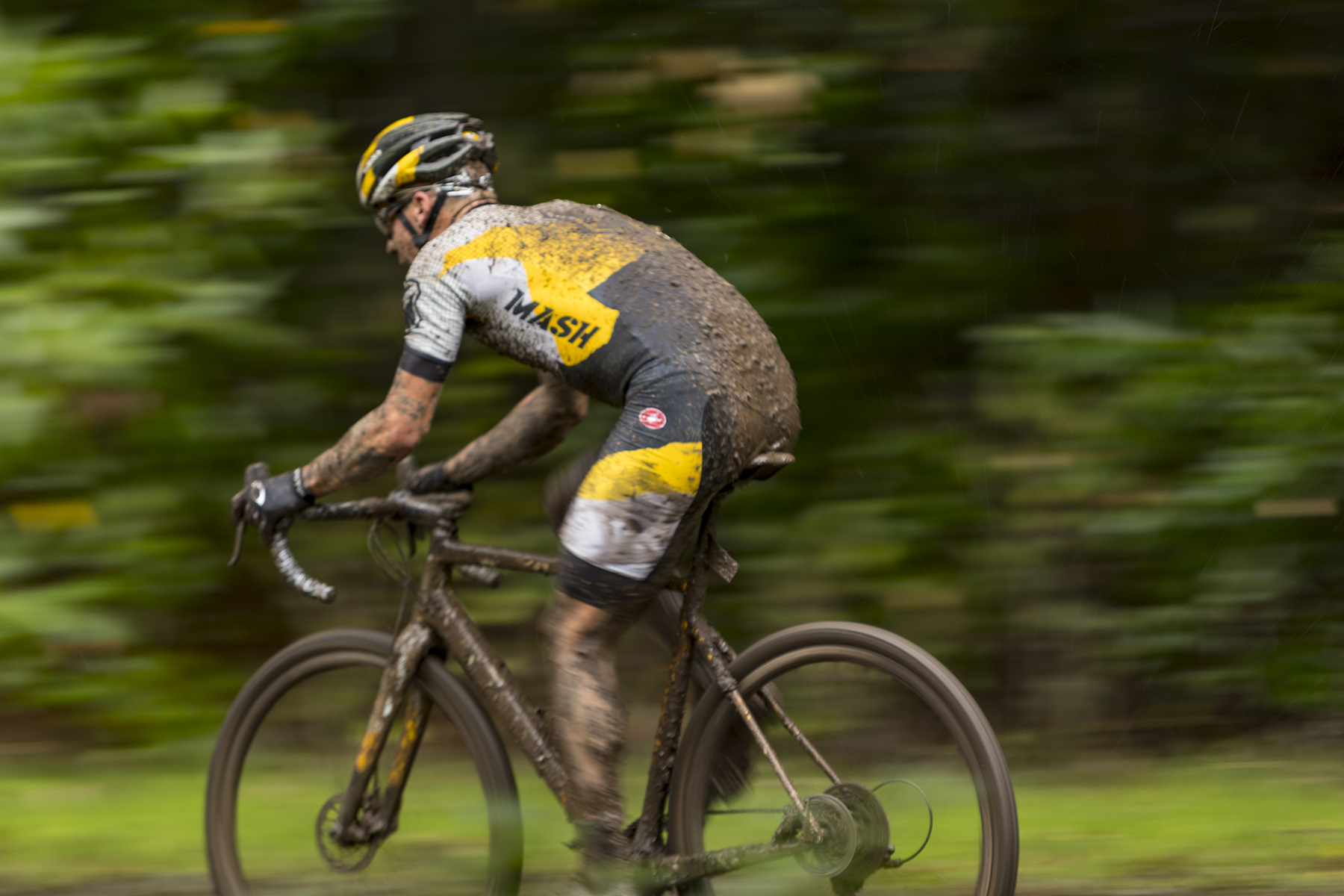 This was the first time Chas raced CX with disc brakes and he was so hyped at the end of the race with no mechanicals and brakes that worked in the wet and mud. Three years ago it was death before…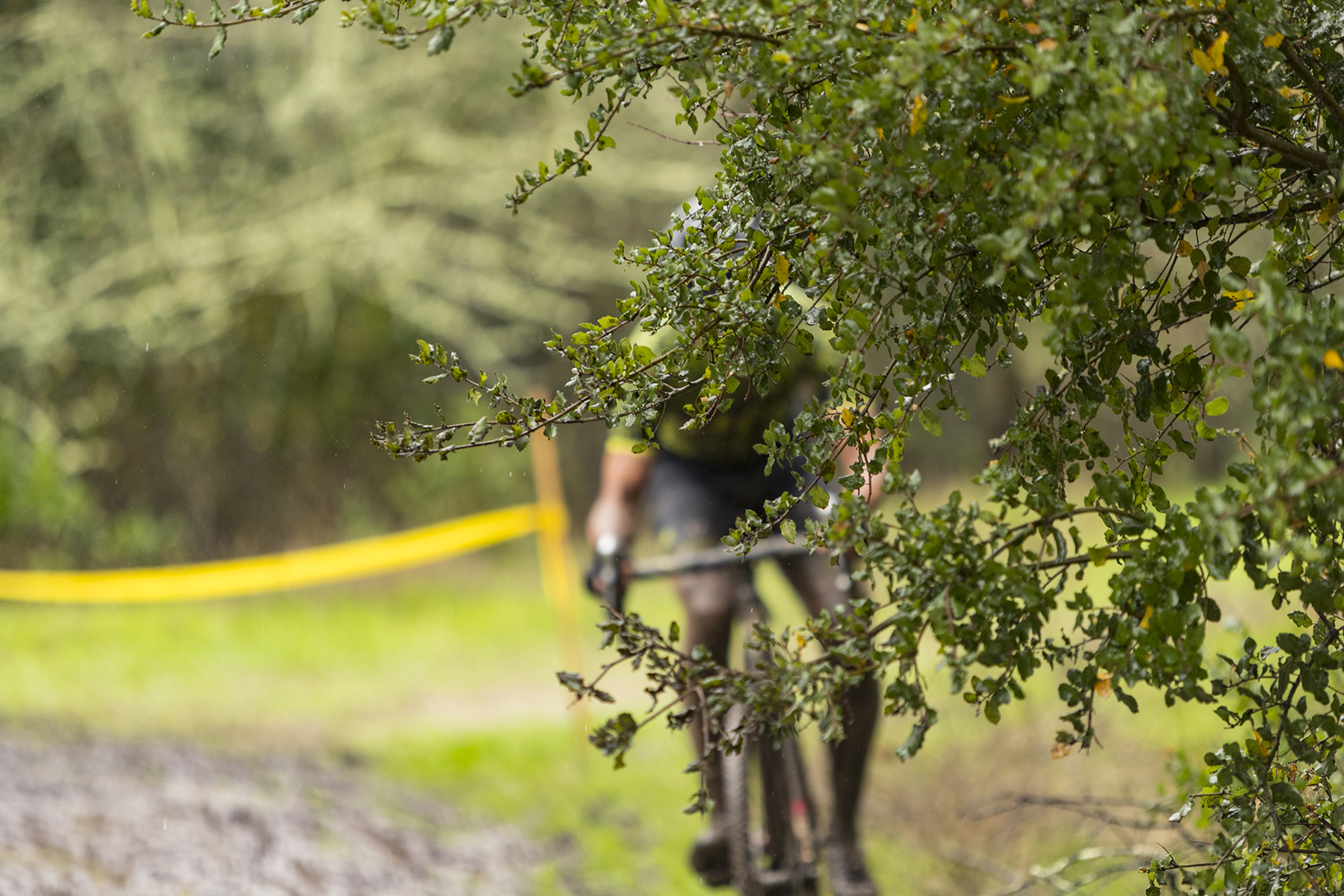 Sometimes the best line was on the grassy edge.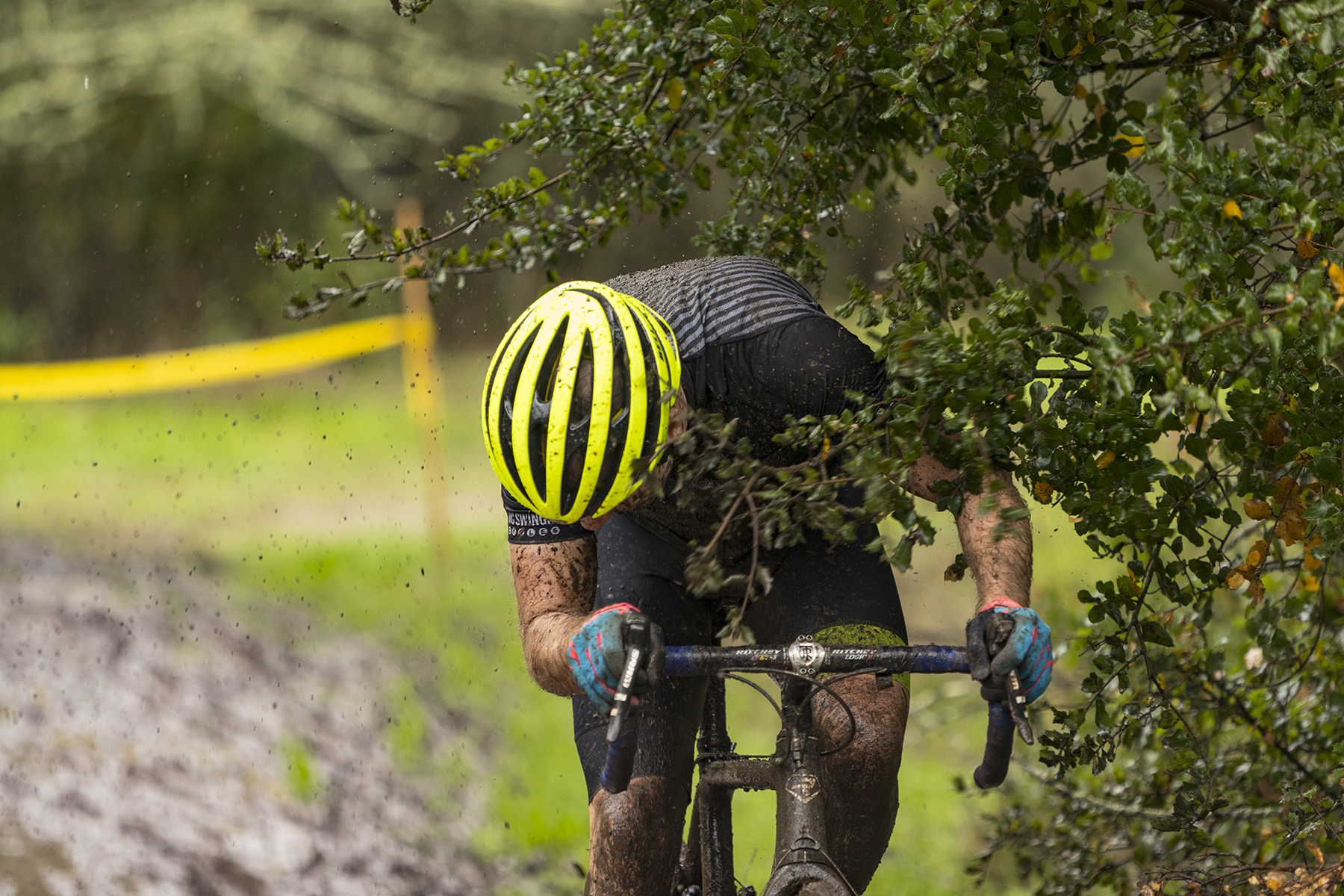 The faster line often put you in the bushes.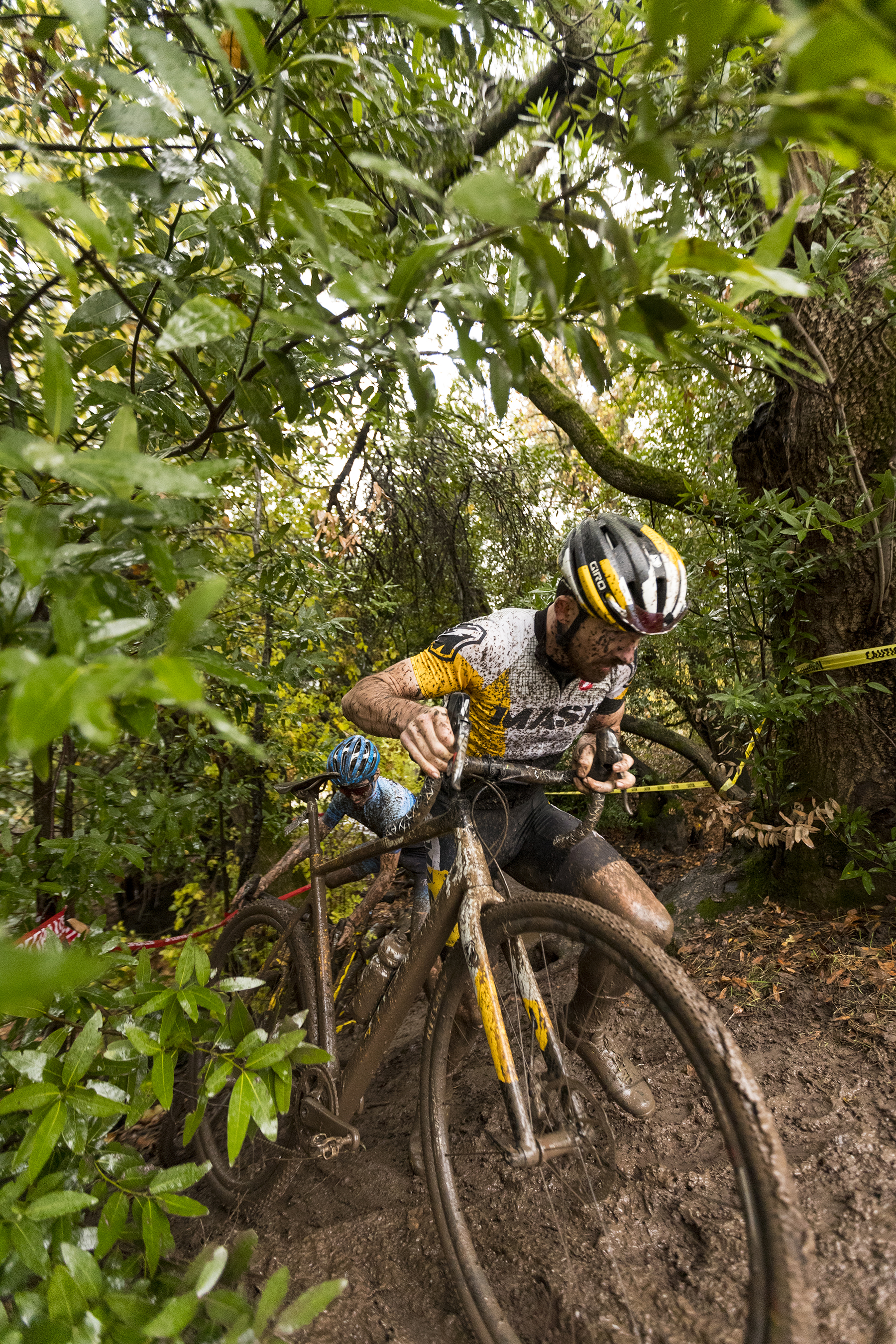 When one racer would bobble a technical section, it was a chain reaction slowing the next line of racers until the gap.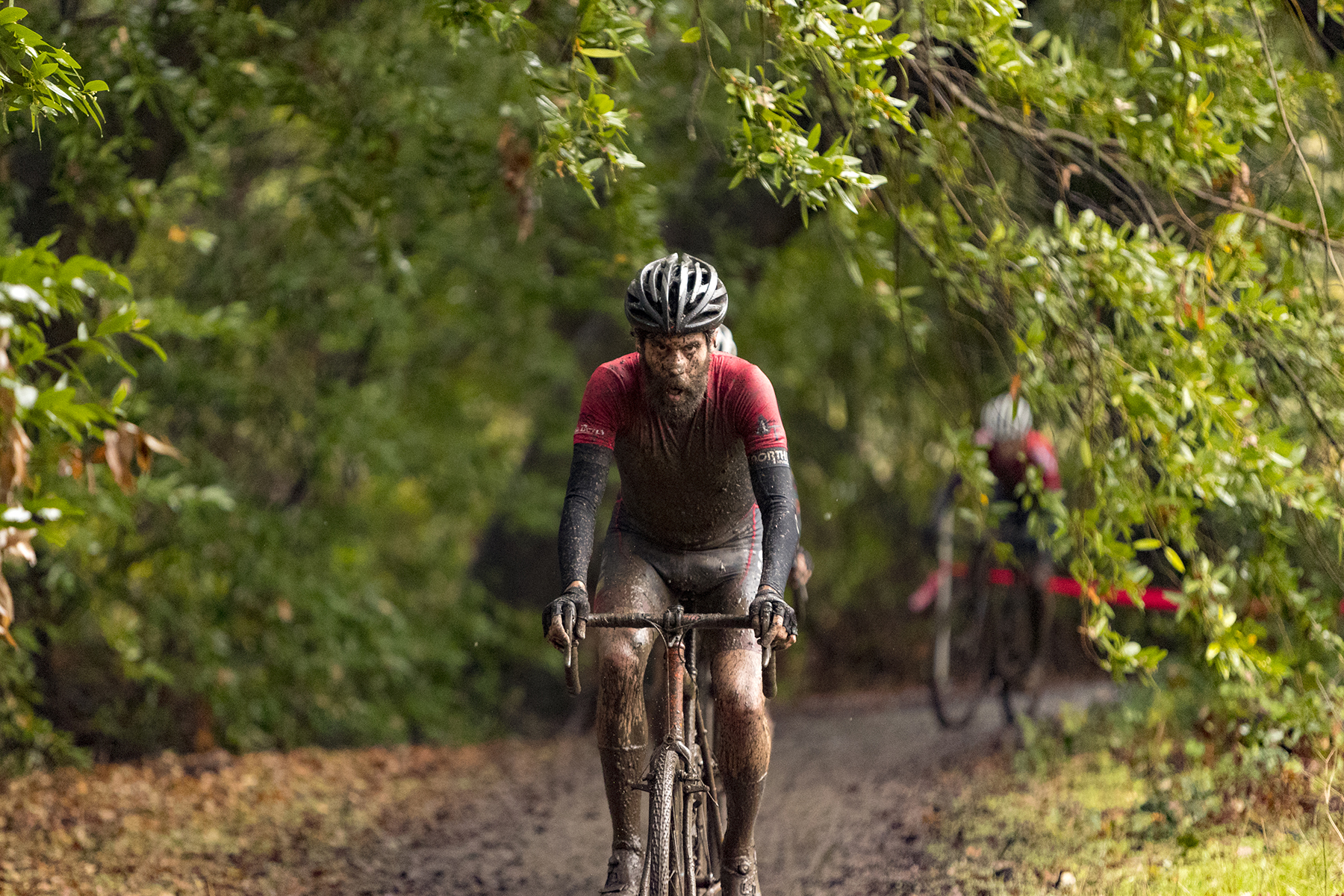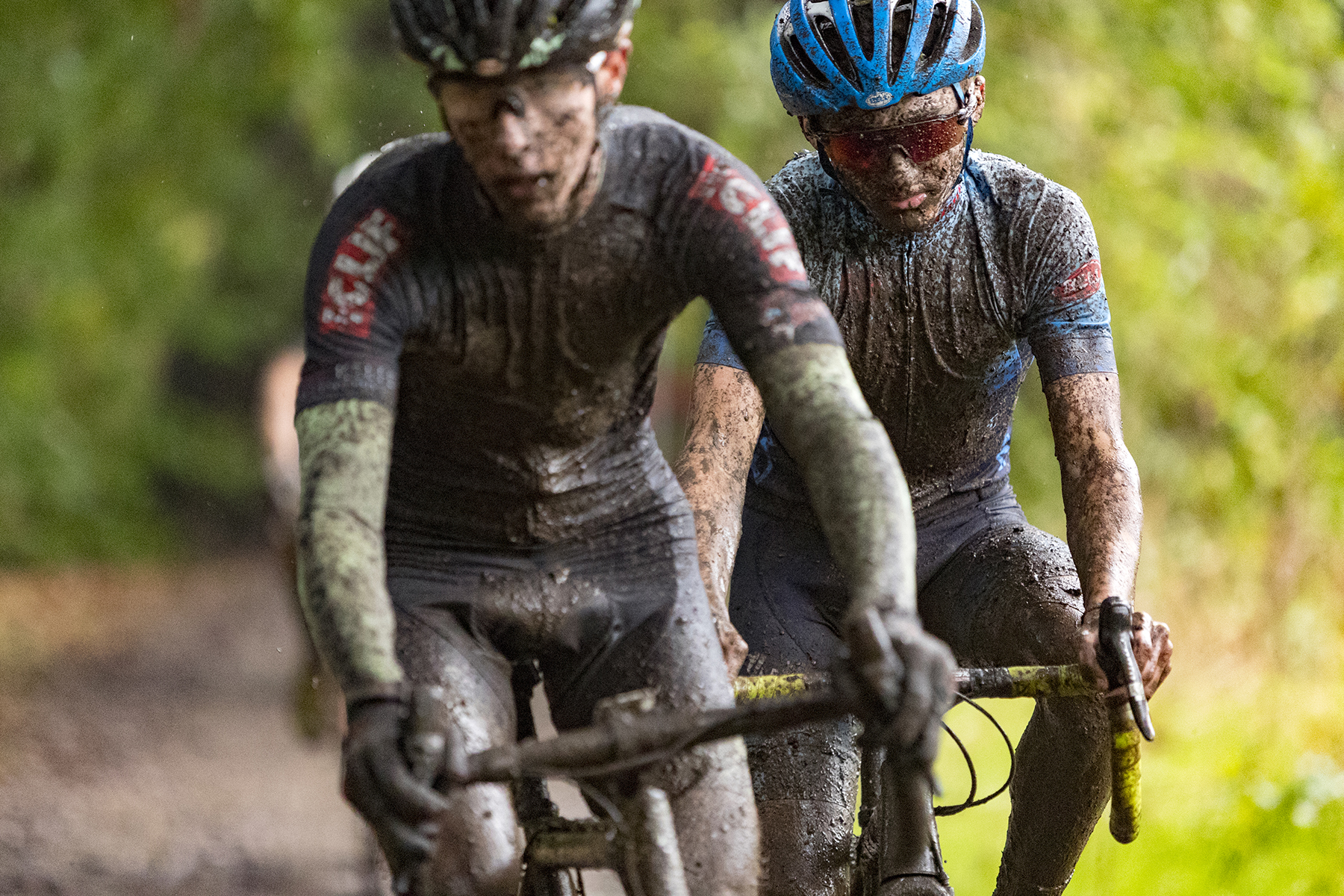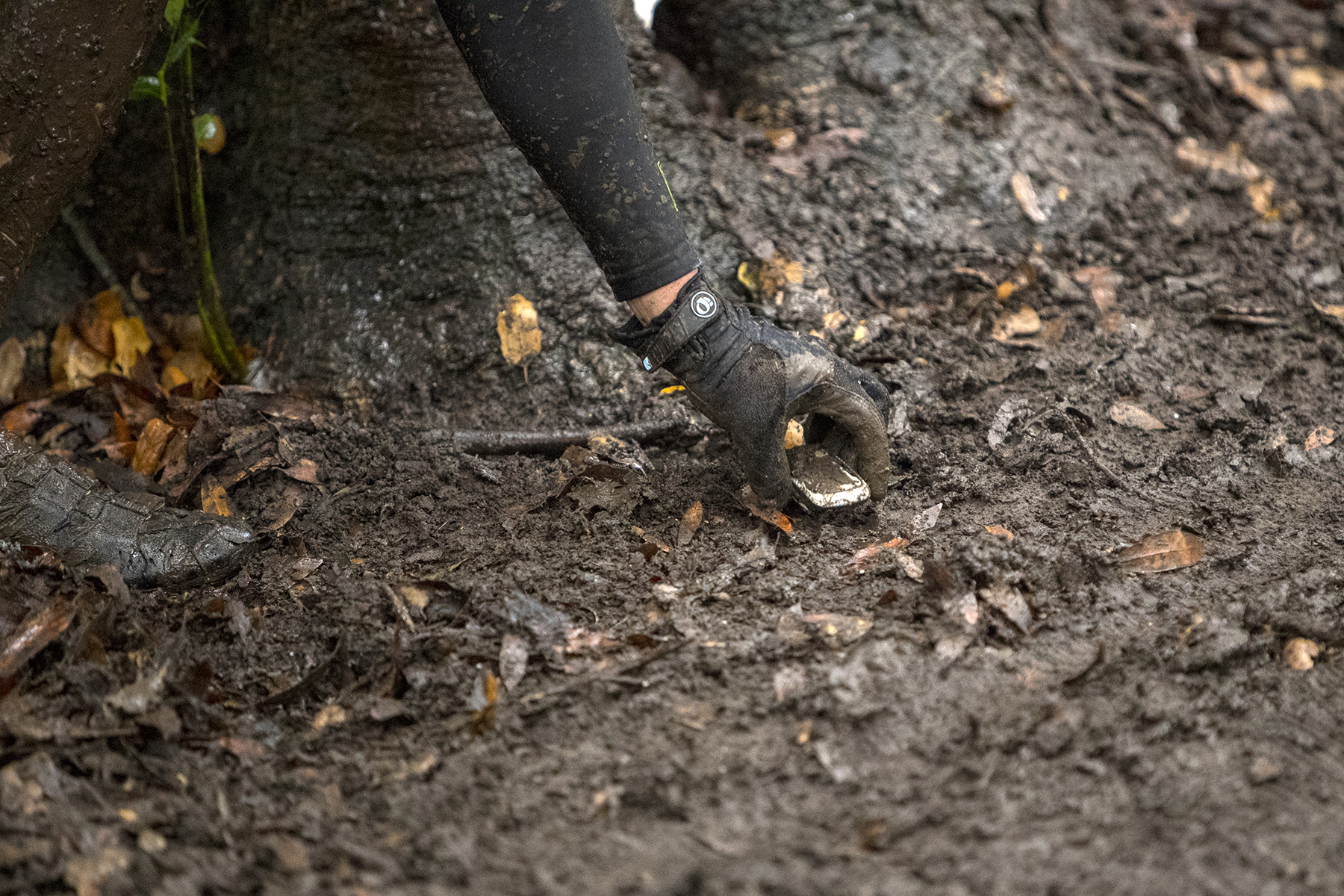 Found object.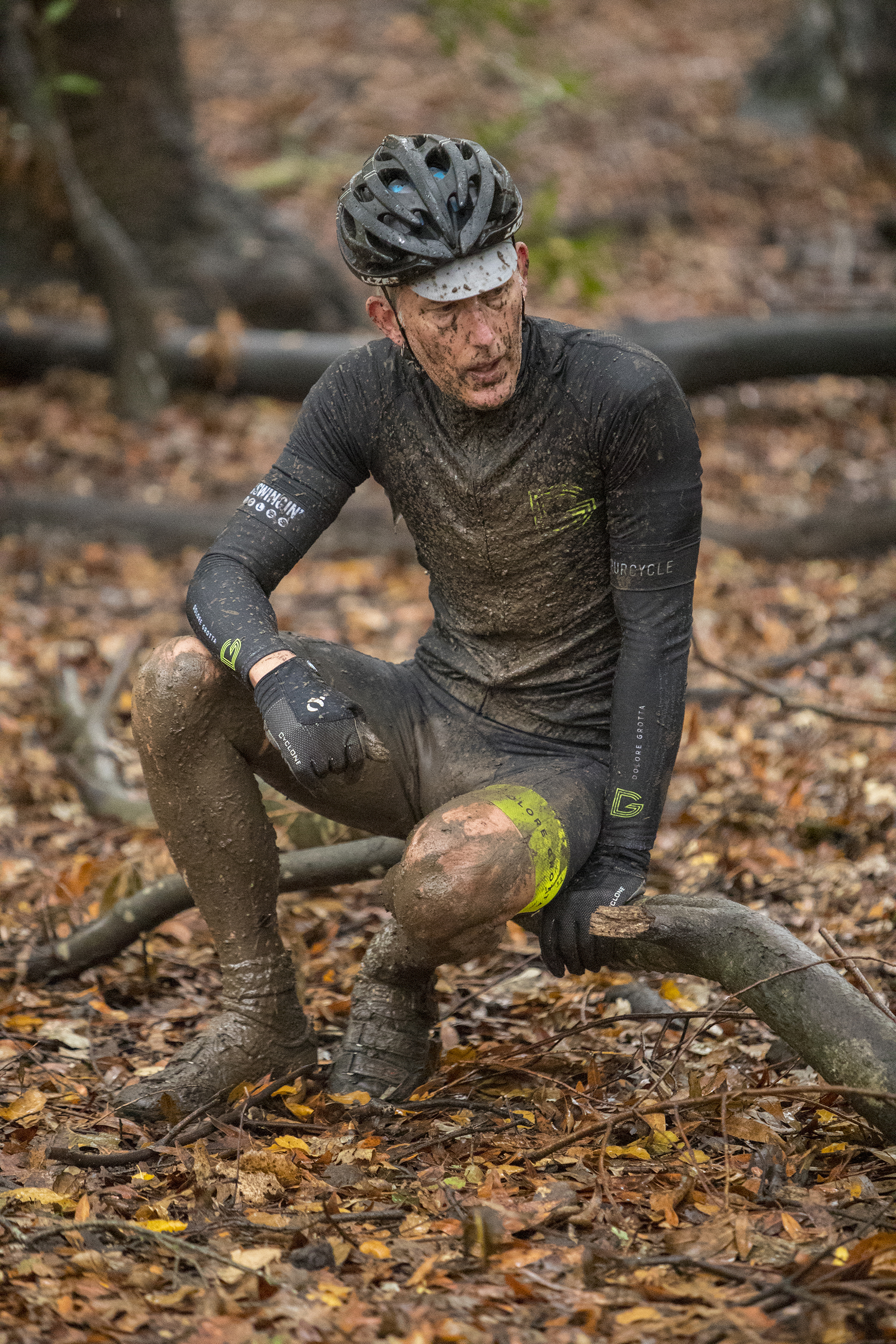 Down + out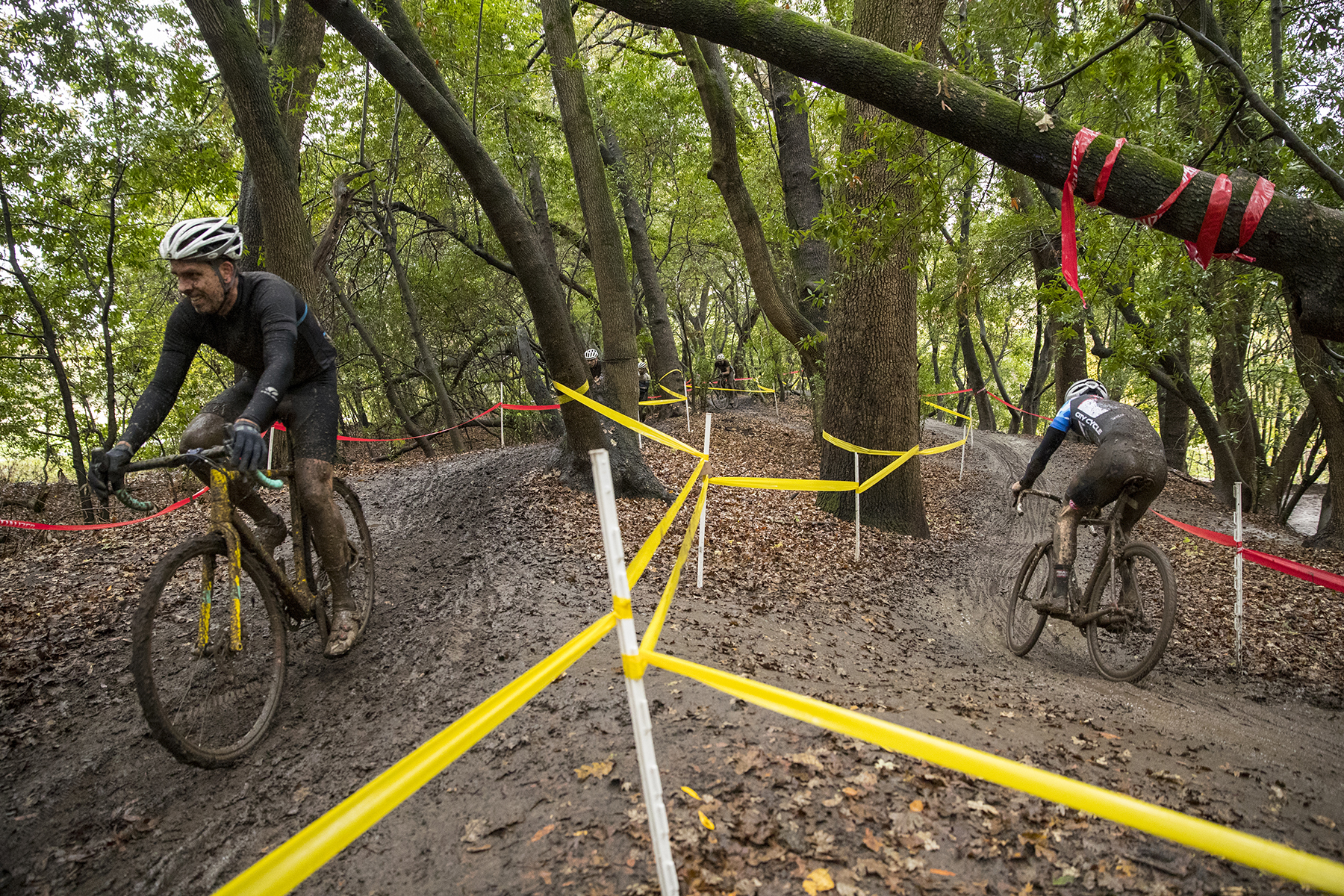 Out + back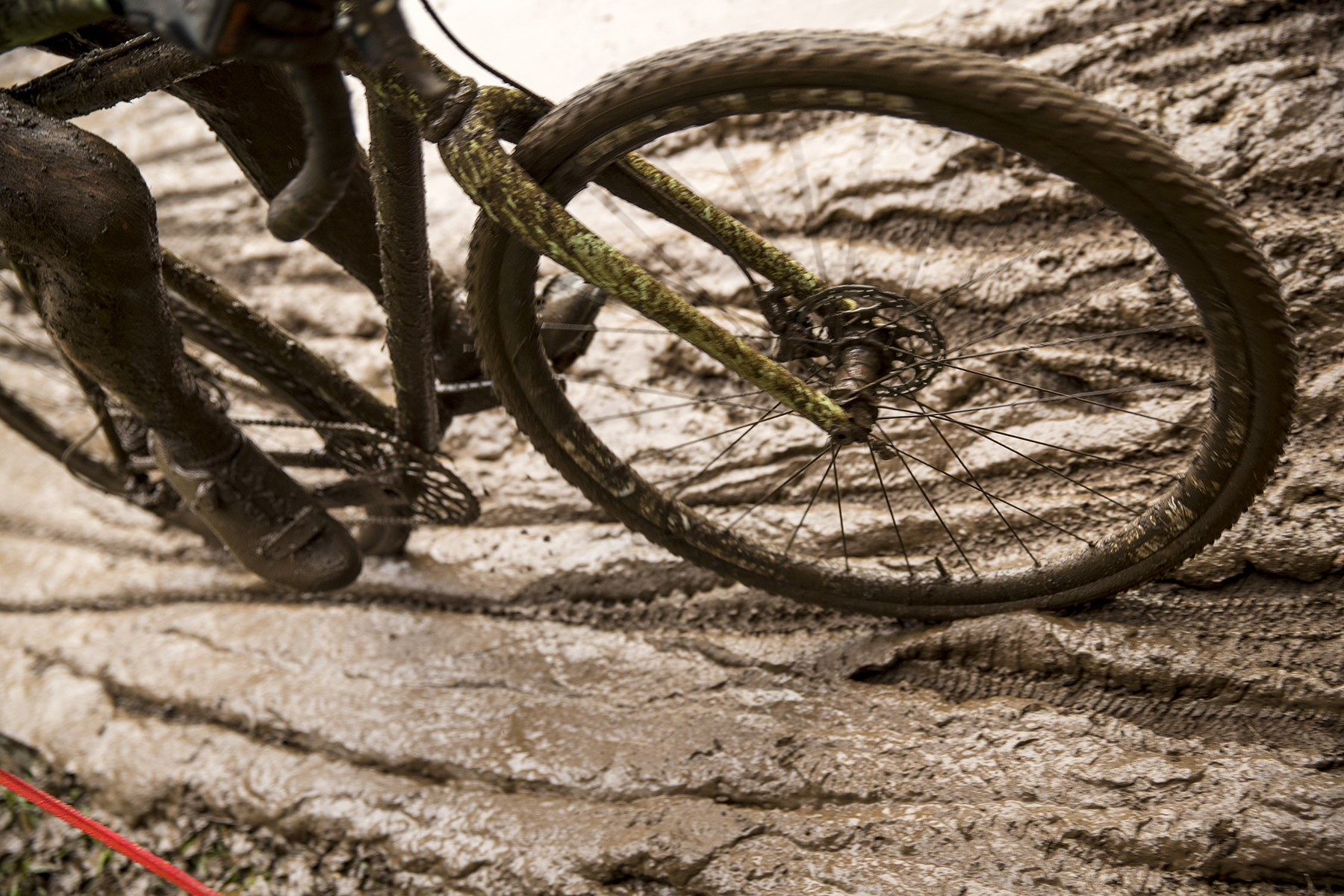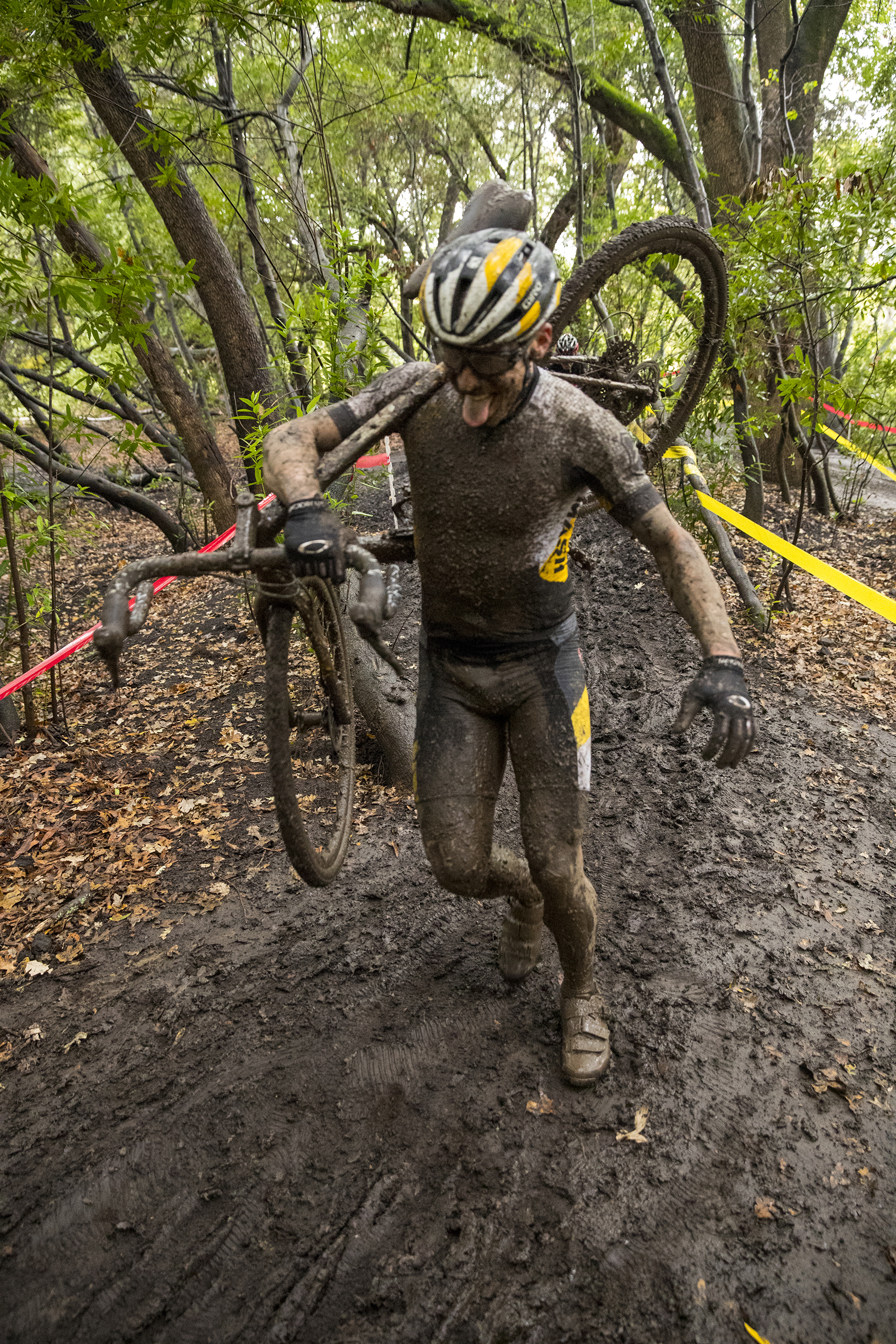 Chas is always so positive in races and his energy is contagious. Fully muddy tongue for an hour of racing.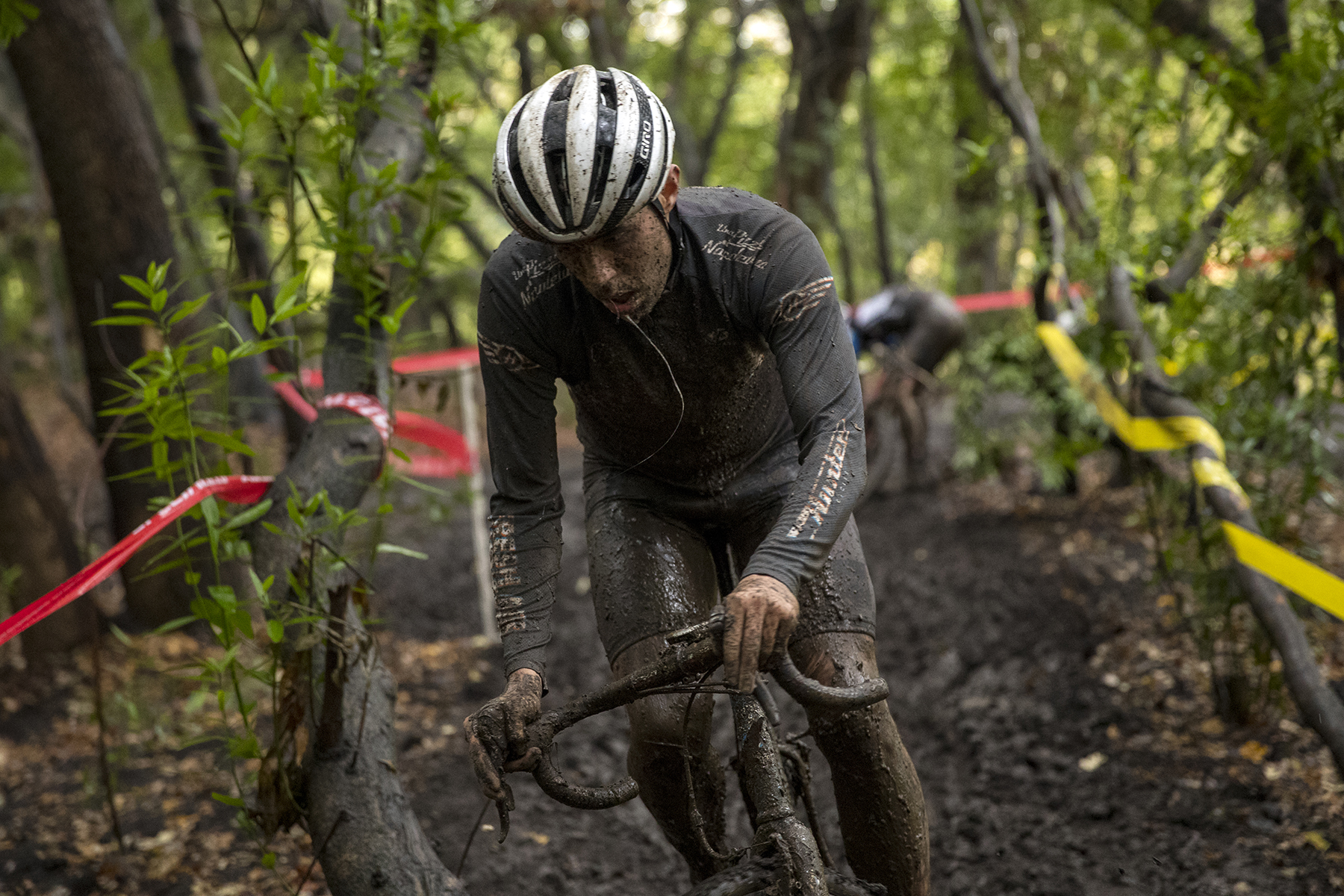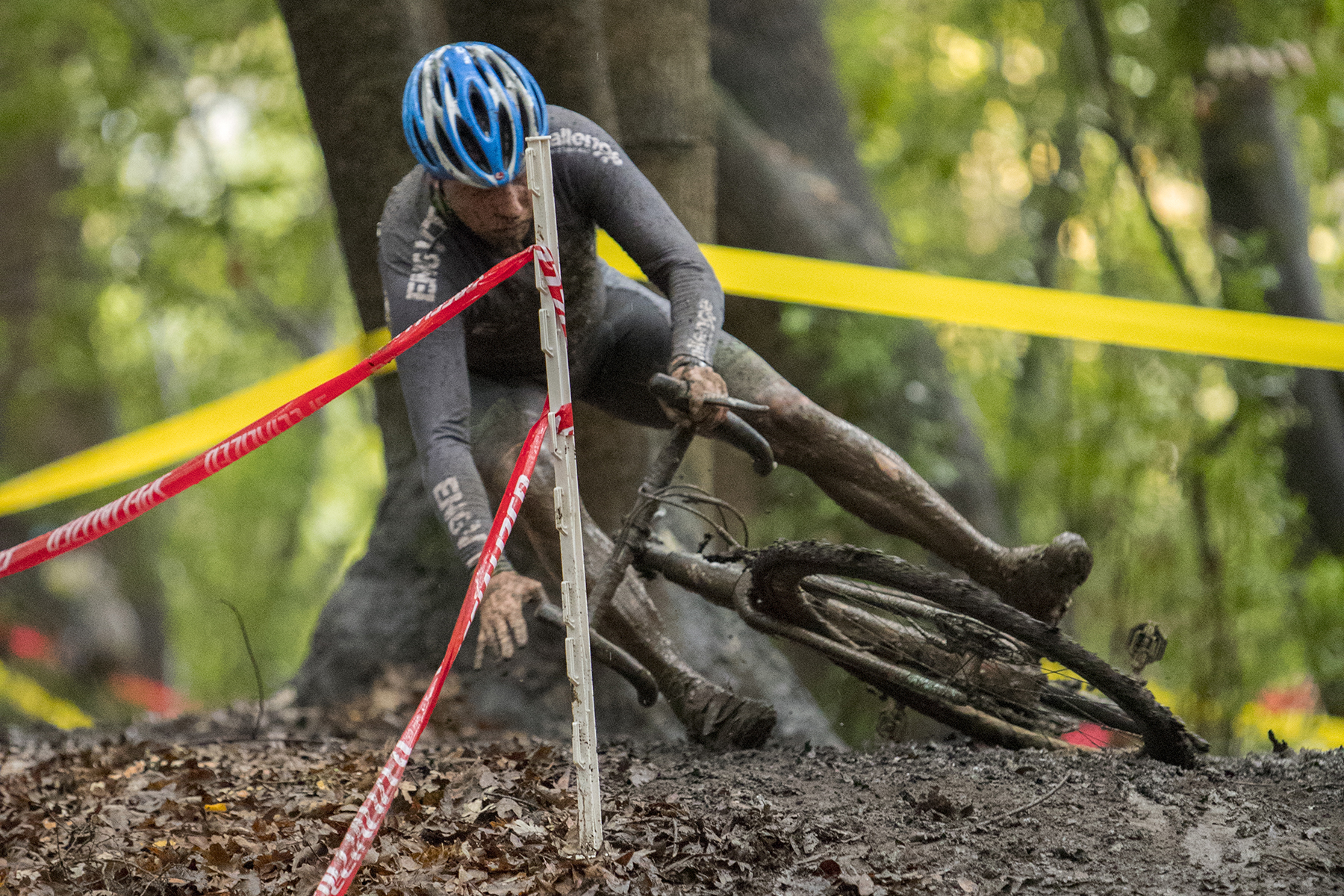 The oak leaves on top of the wet earth made for some very slippery sections.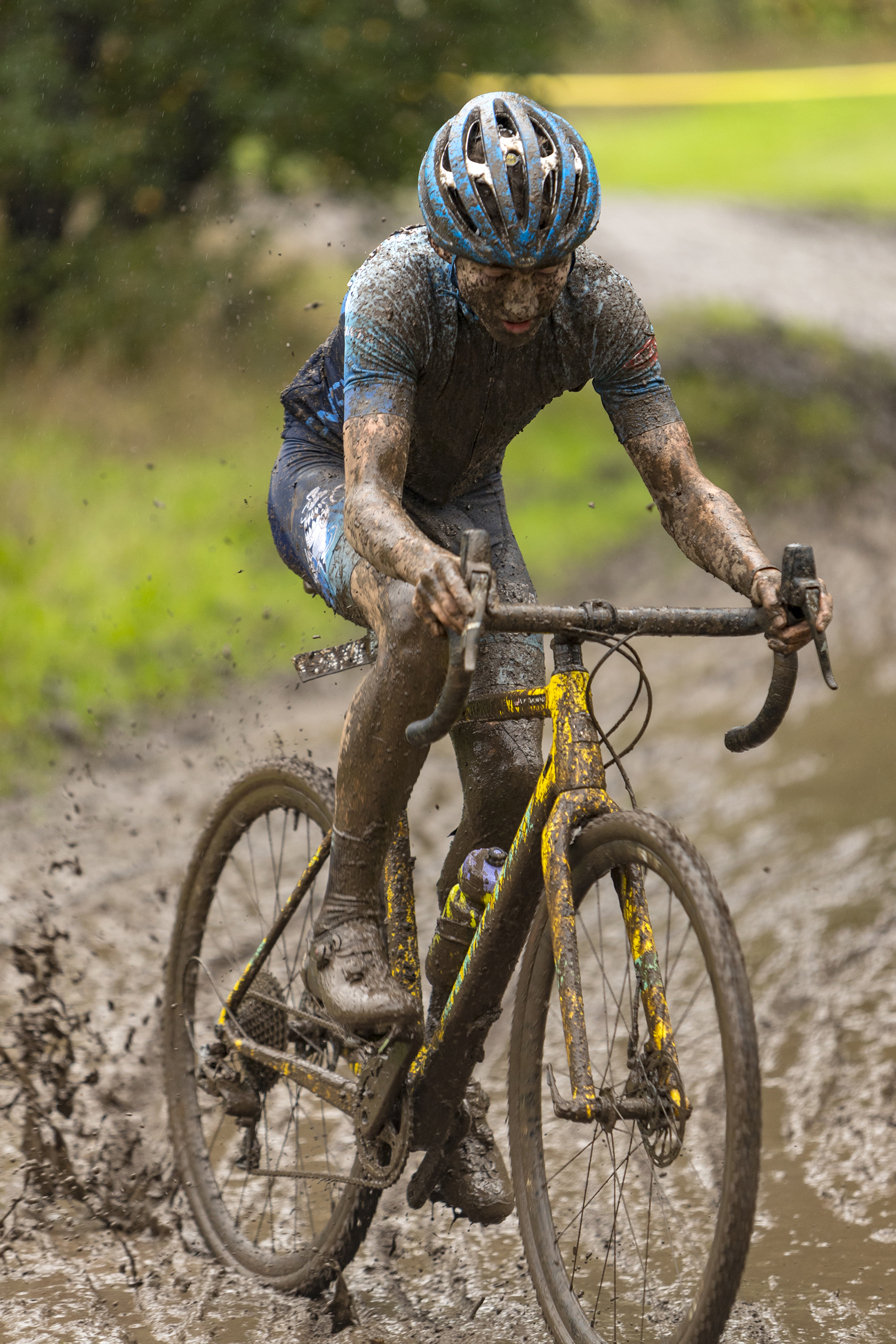 Glasses did not help on this day, but once racers eyes filled with mud, it took tears to continuously flush them.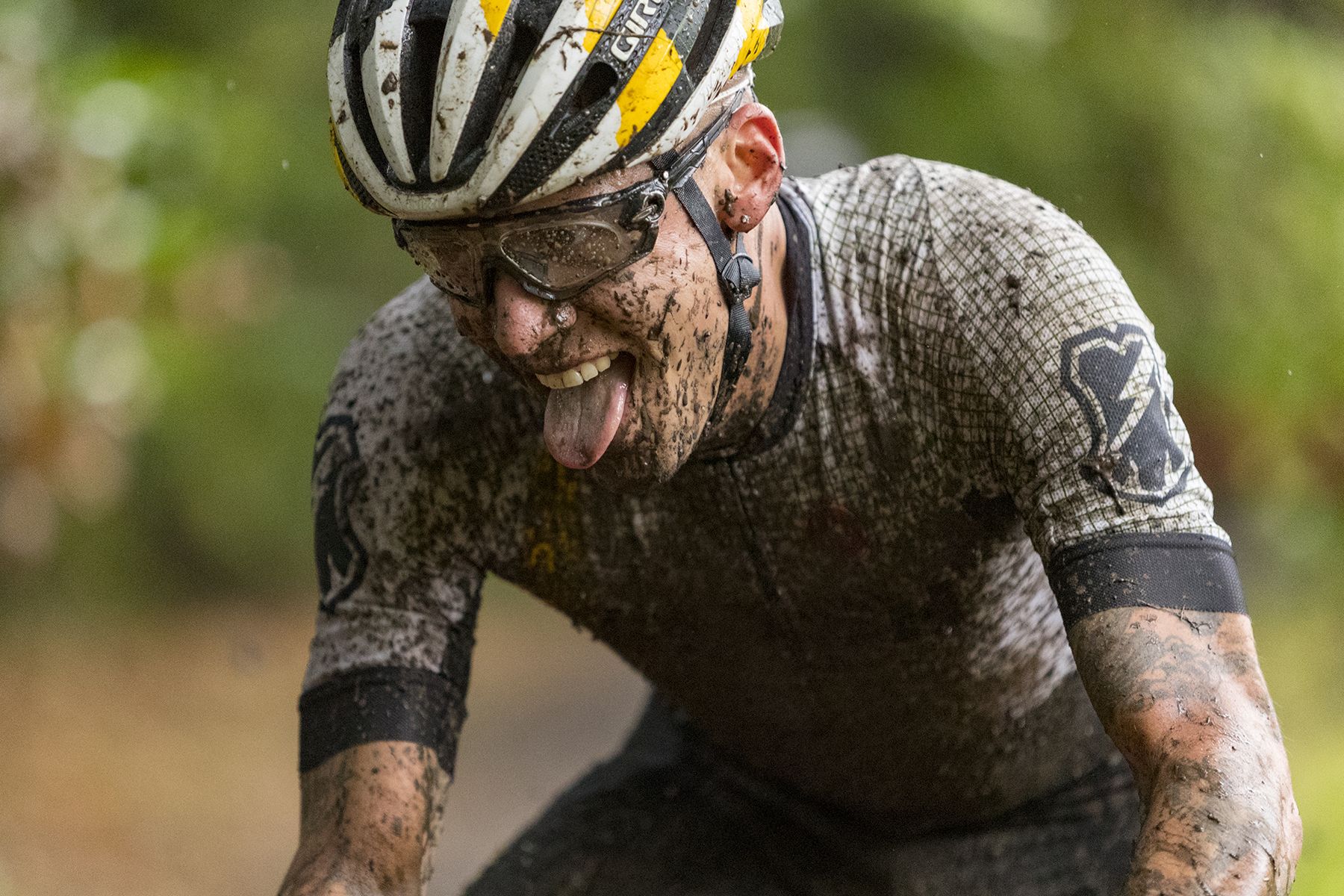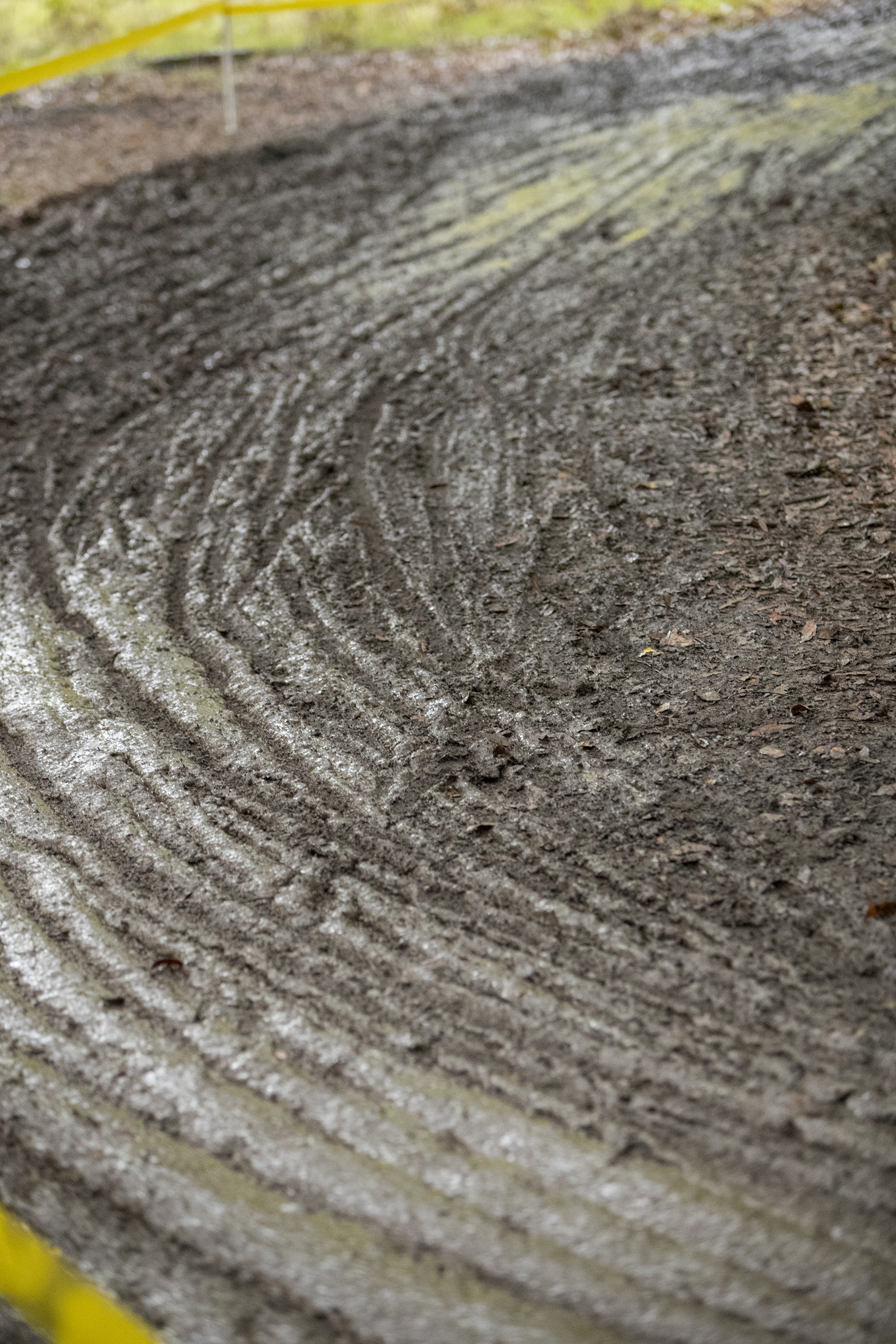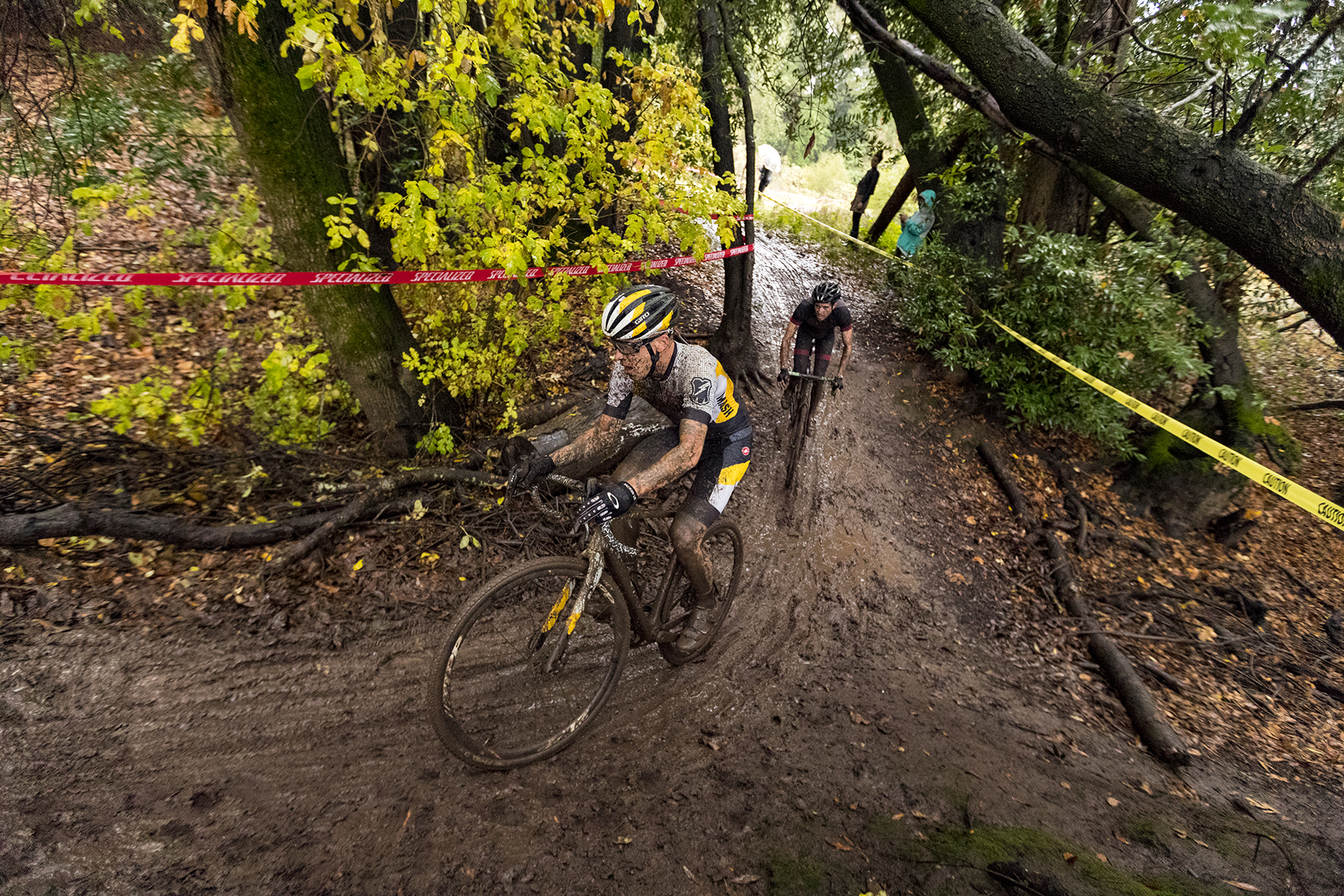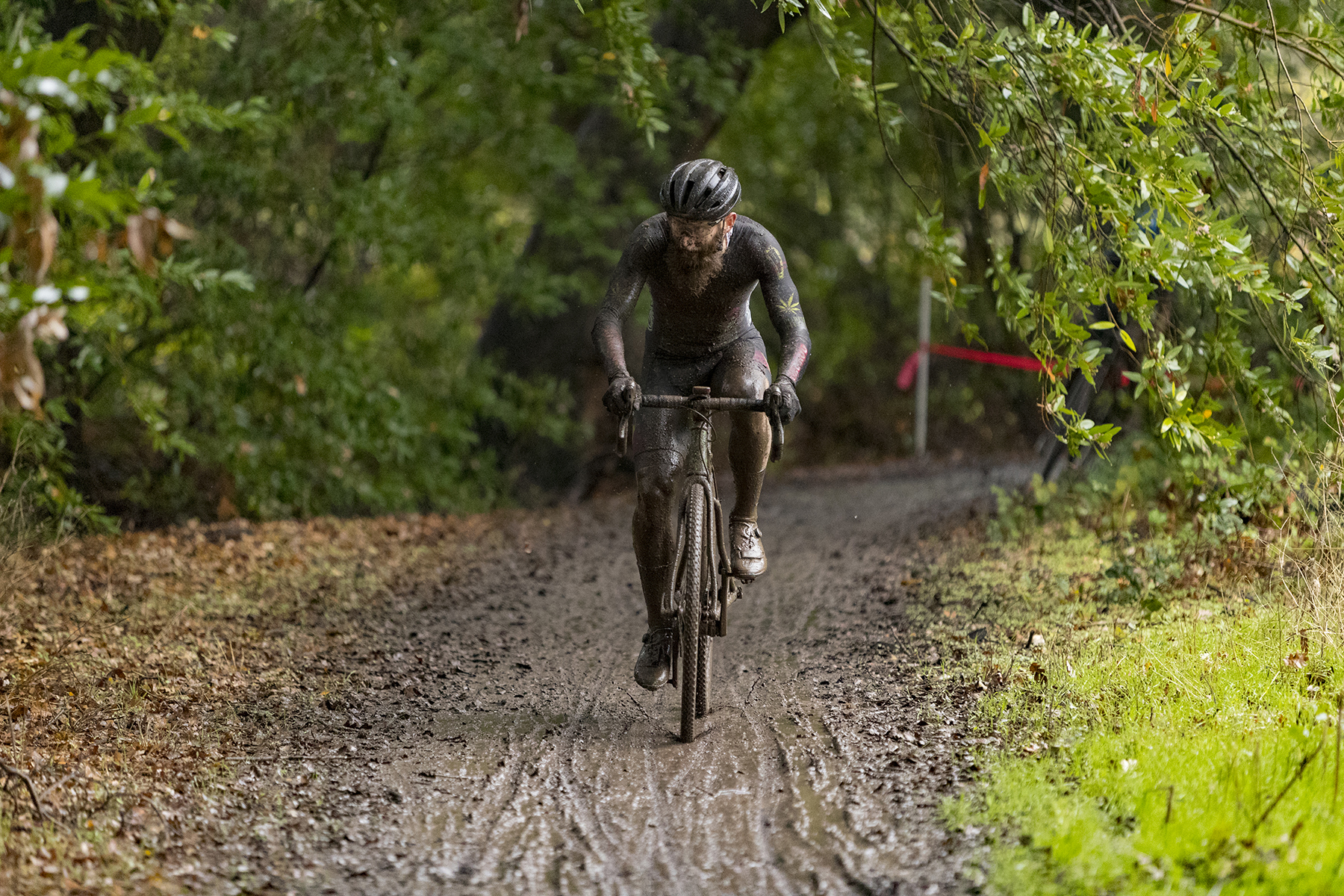 Kell smashes but found a flat with only a lap or two to go.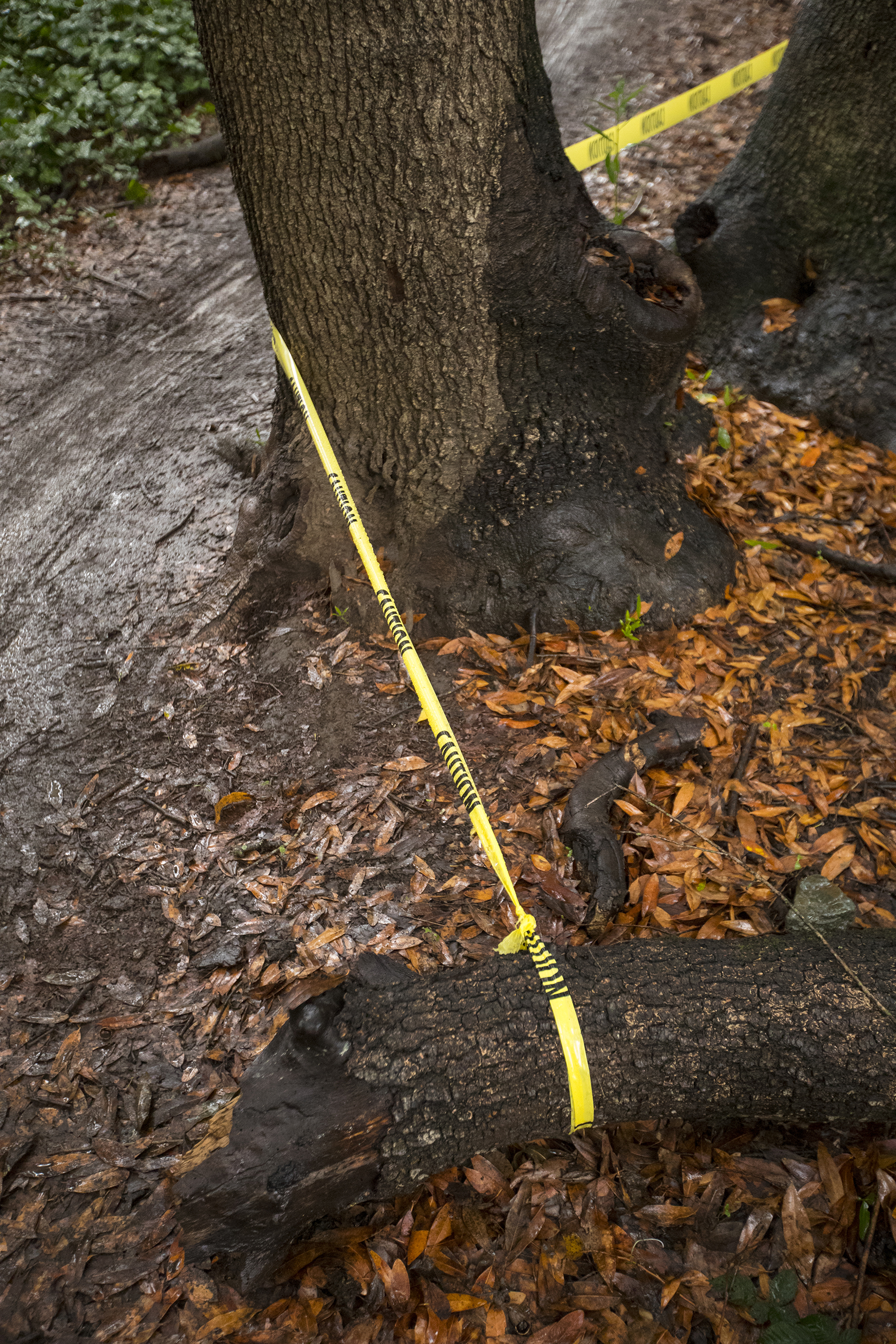 As a photographer I love these course tape drawings in nature.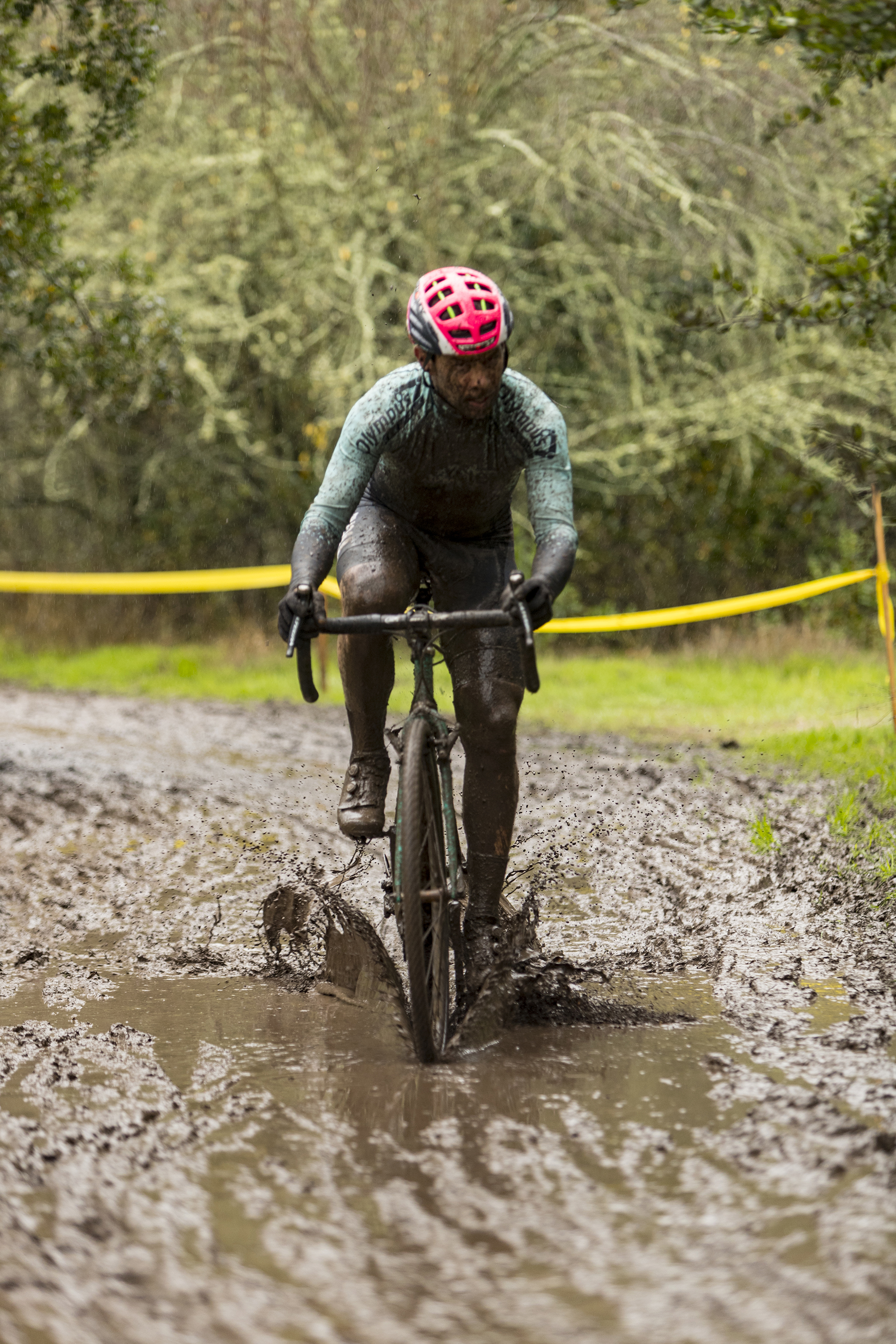 Brue is 40 and putting in some of his best racing of his carier.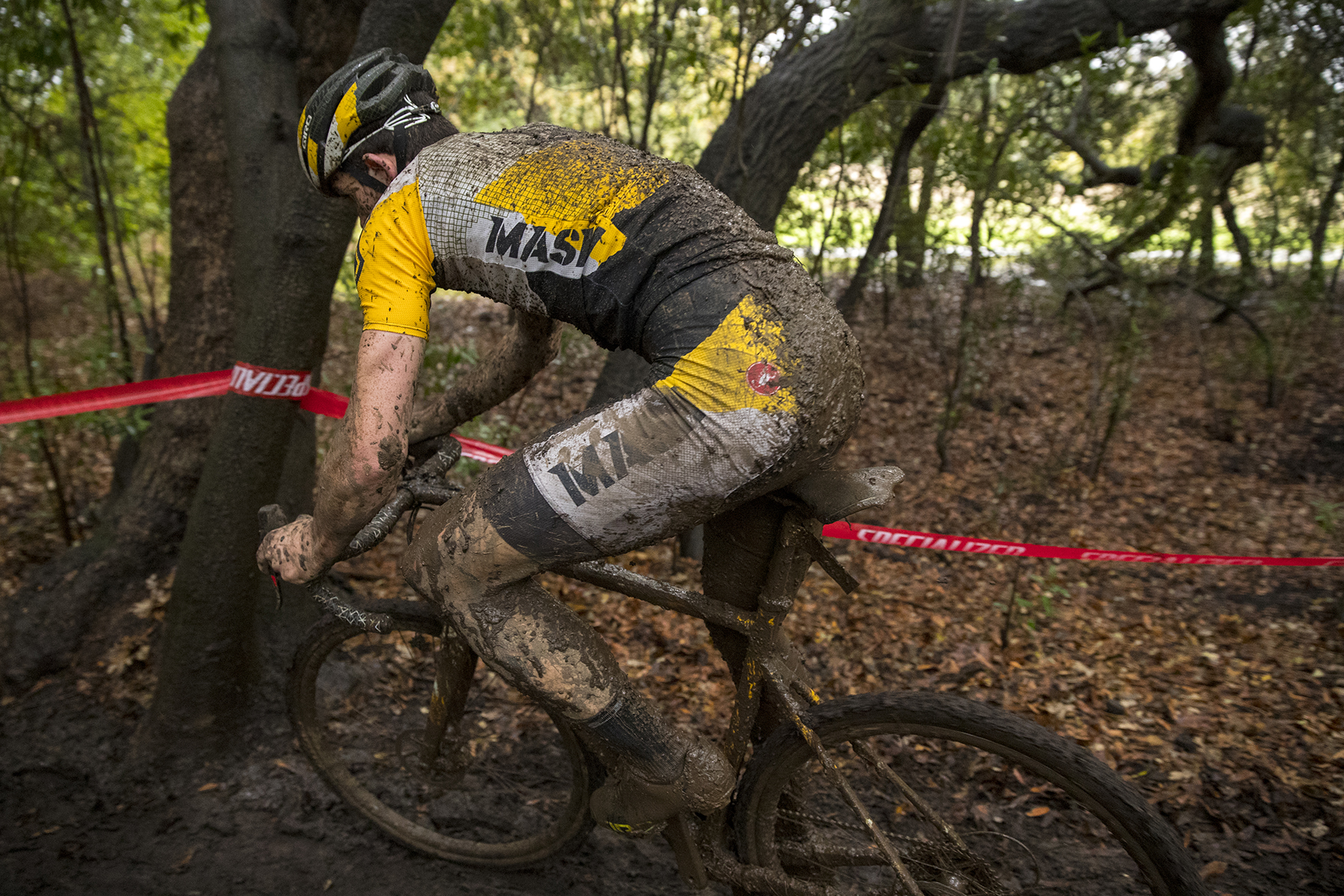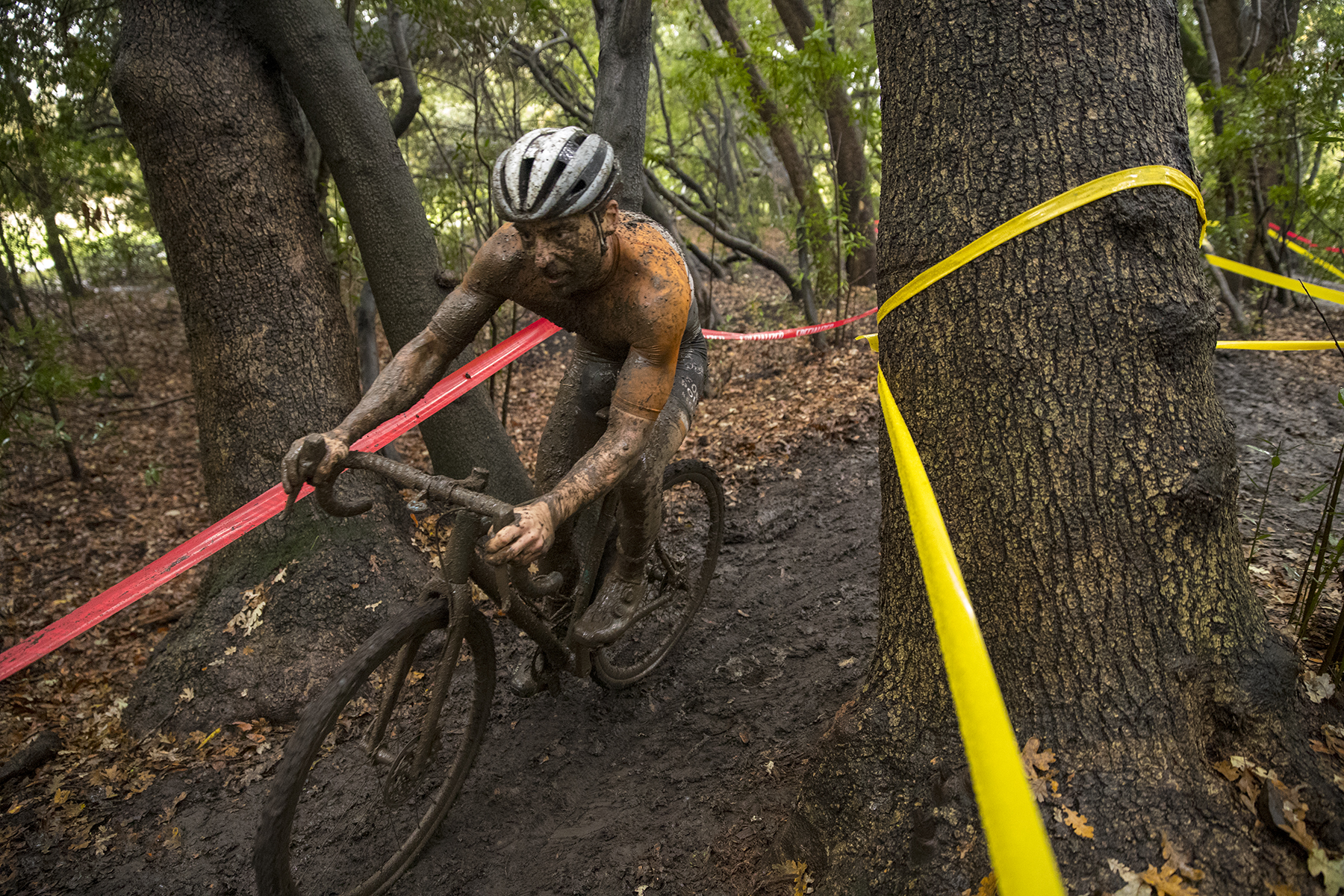 Ryan fully coated.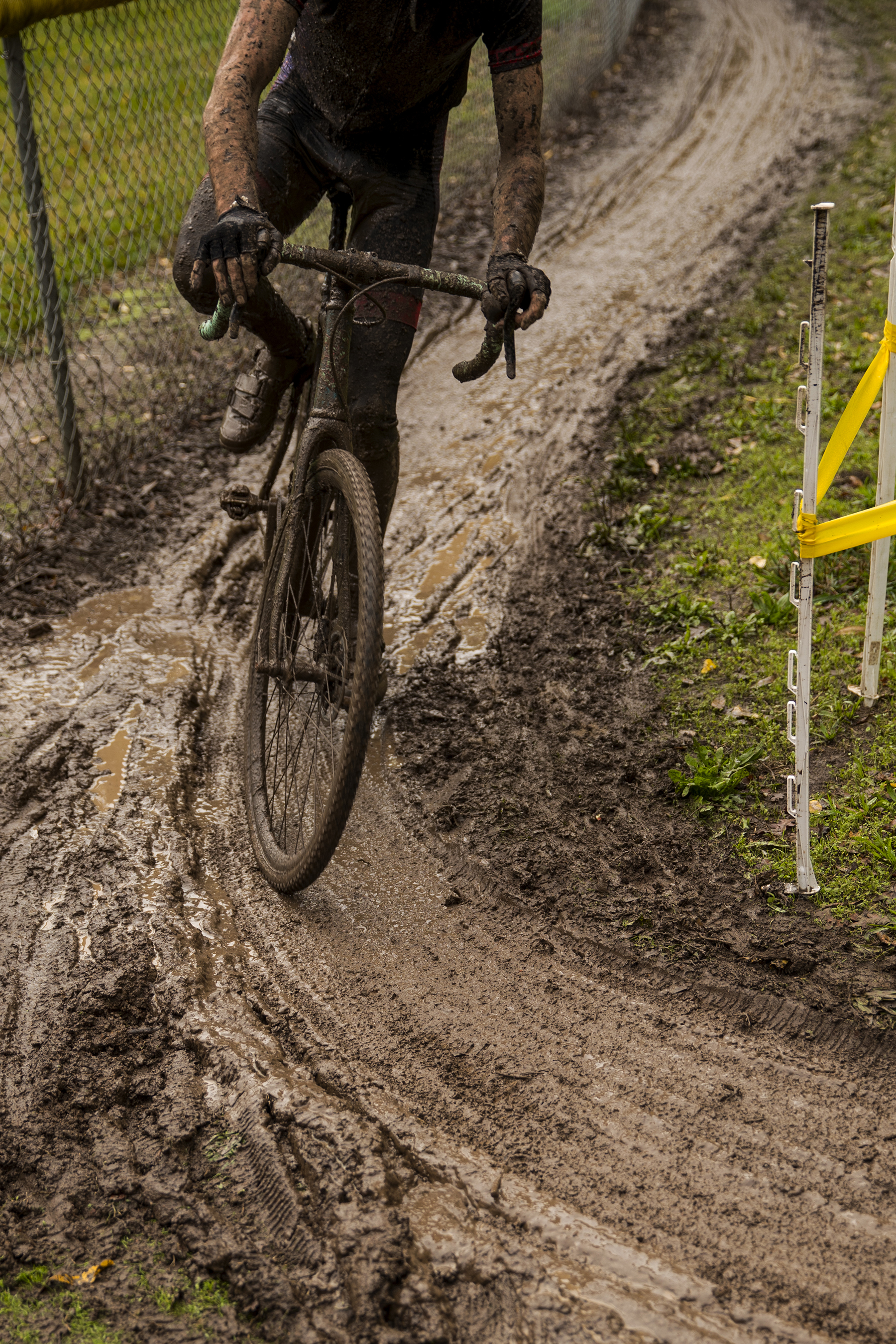 Cantis did not stop at all. You could tell the fixed gear riders by hearing the foot jam brakes coming into a corner on a descent.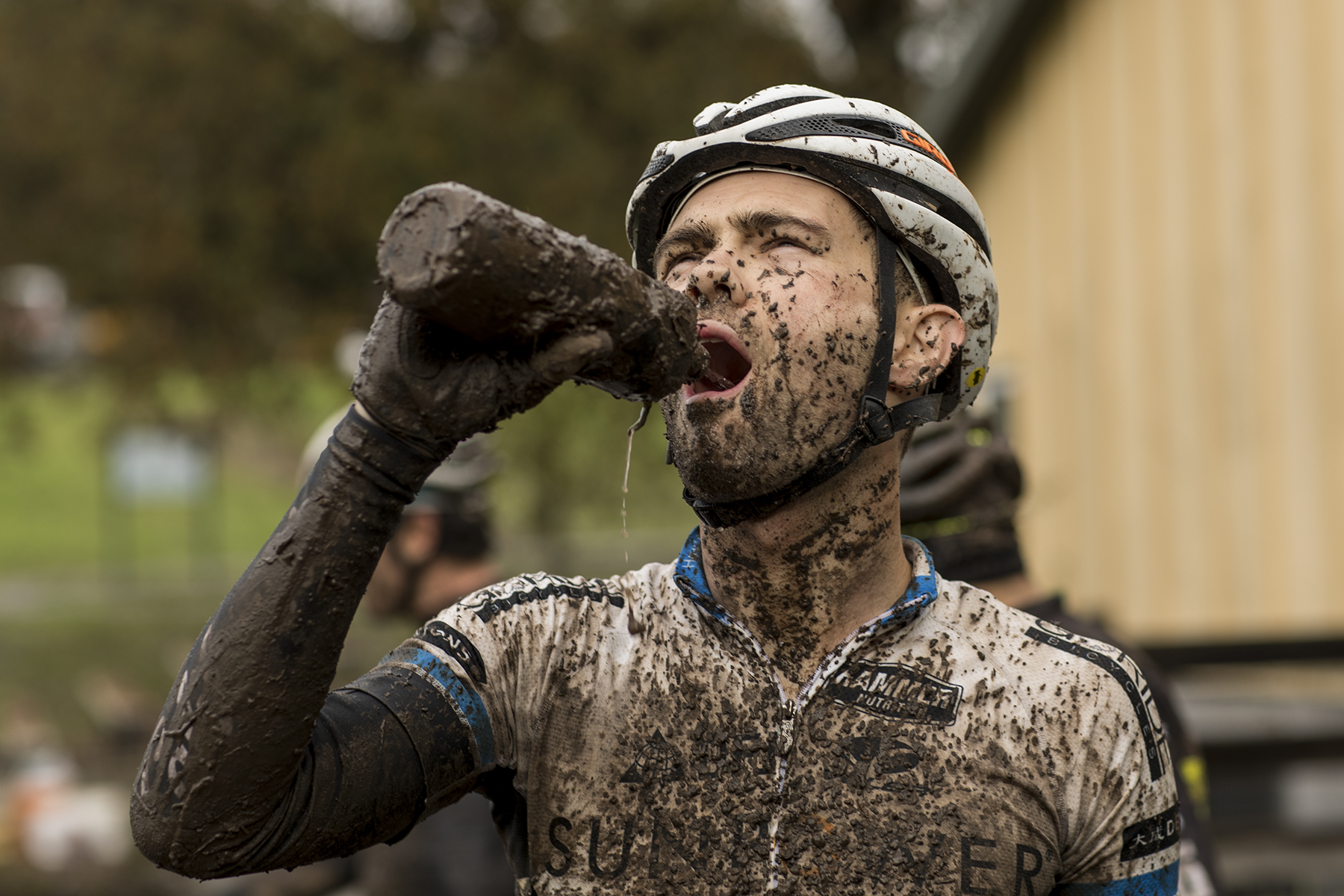 Not recommended.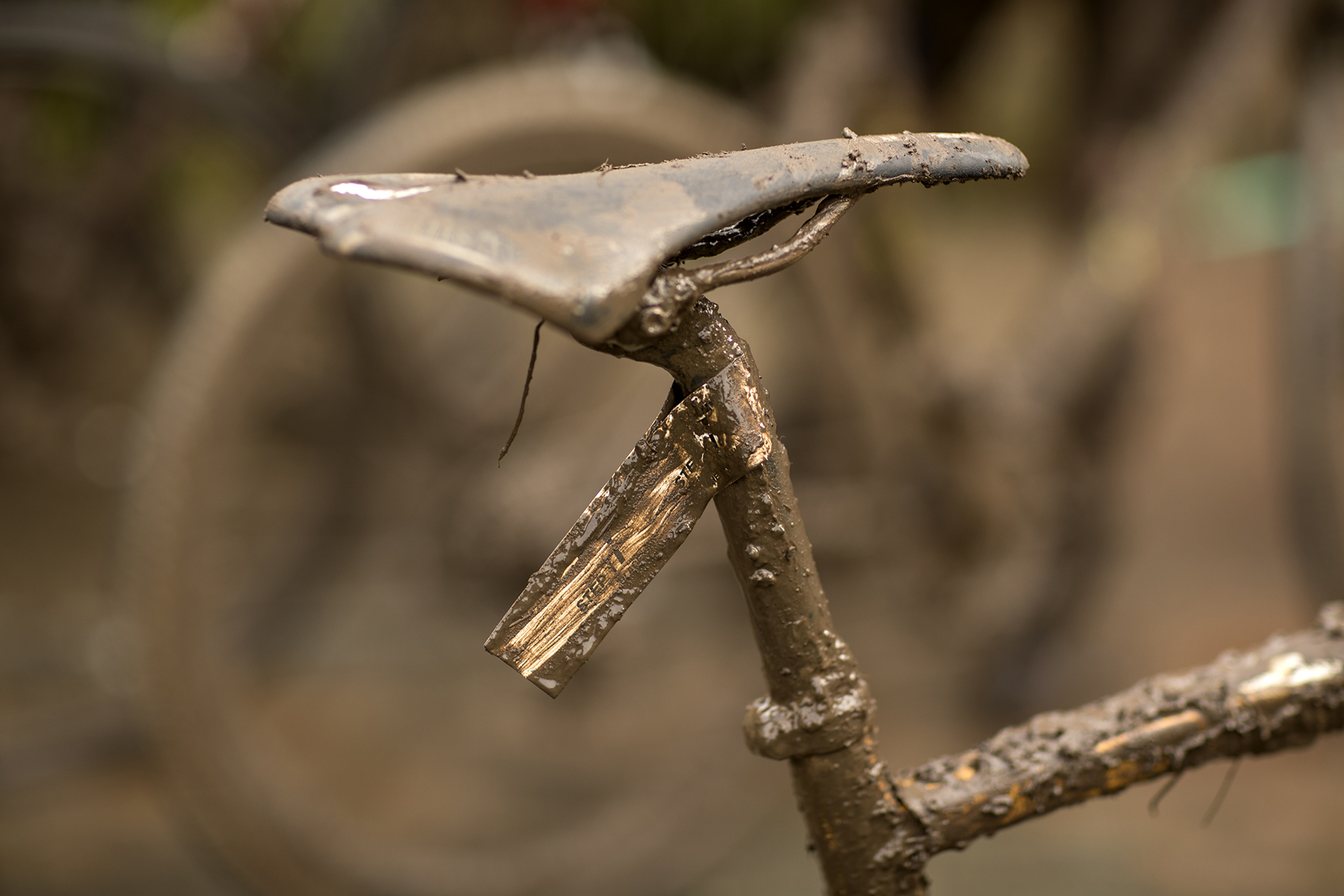 Thank for making this race happen. The proceeds go to help Junior development teams and their campaign to race at cx nats in Reno. Such an awesome reason to come out and race and support the kids.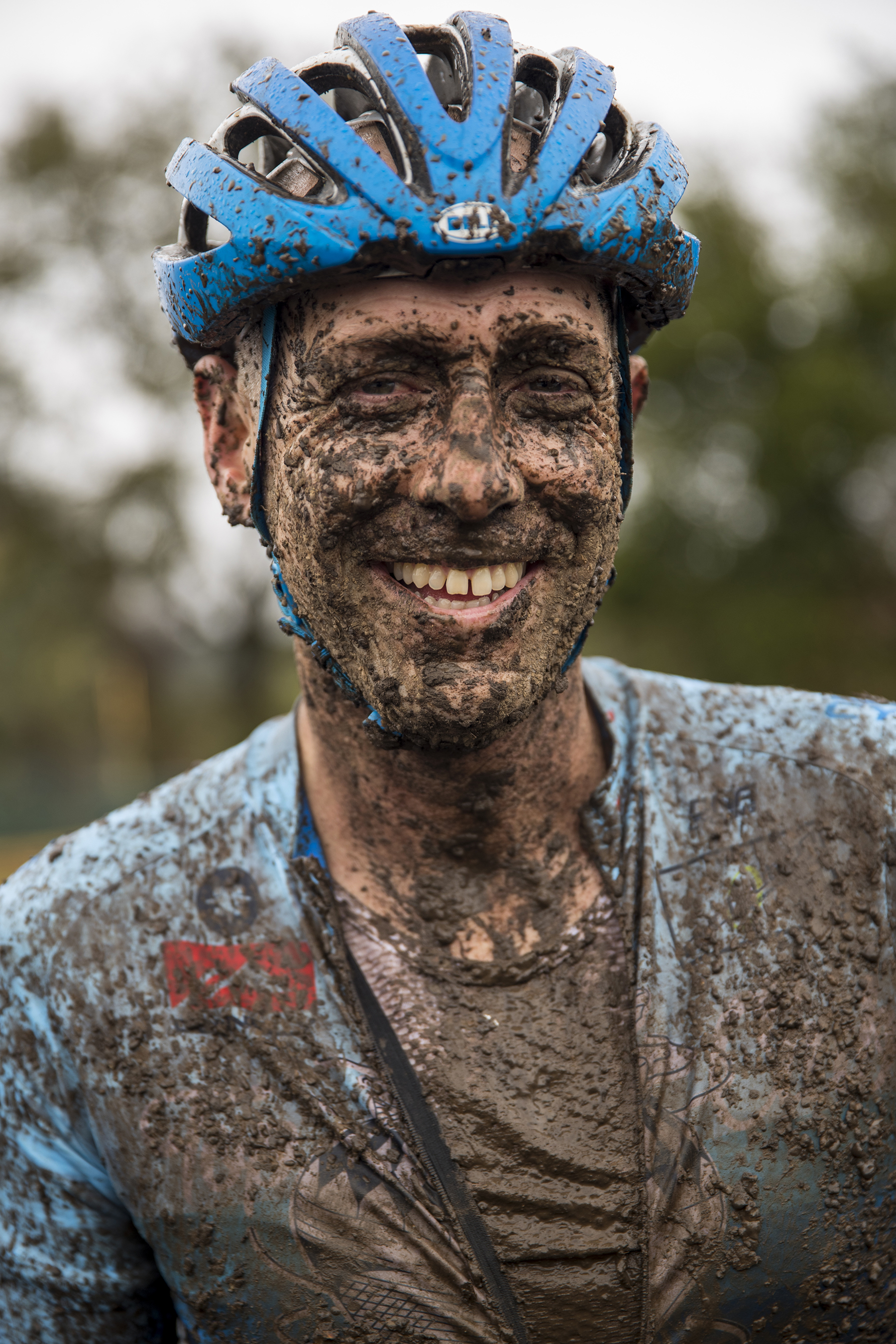 Winner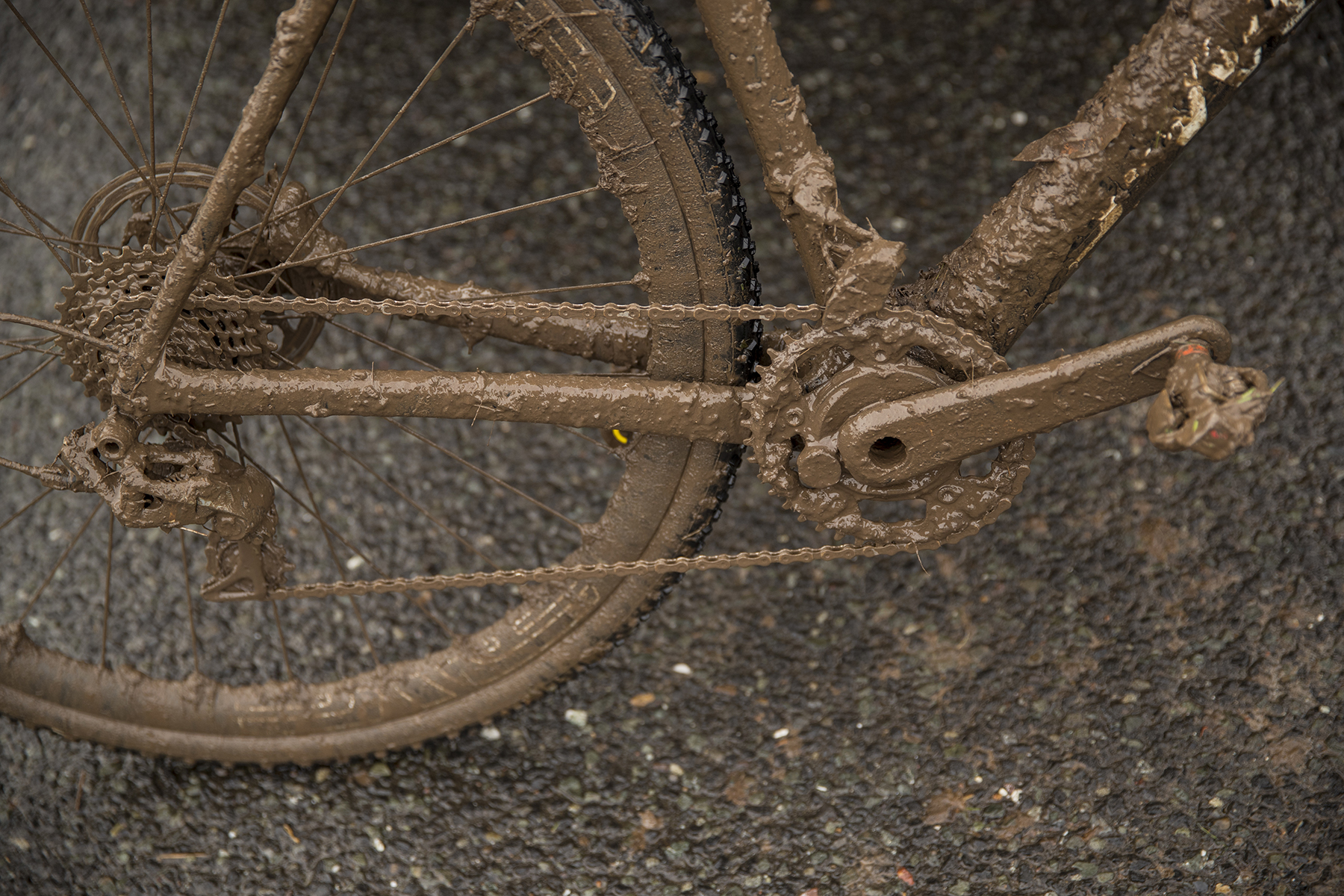 Loser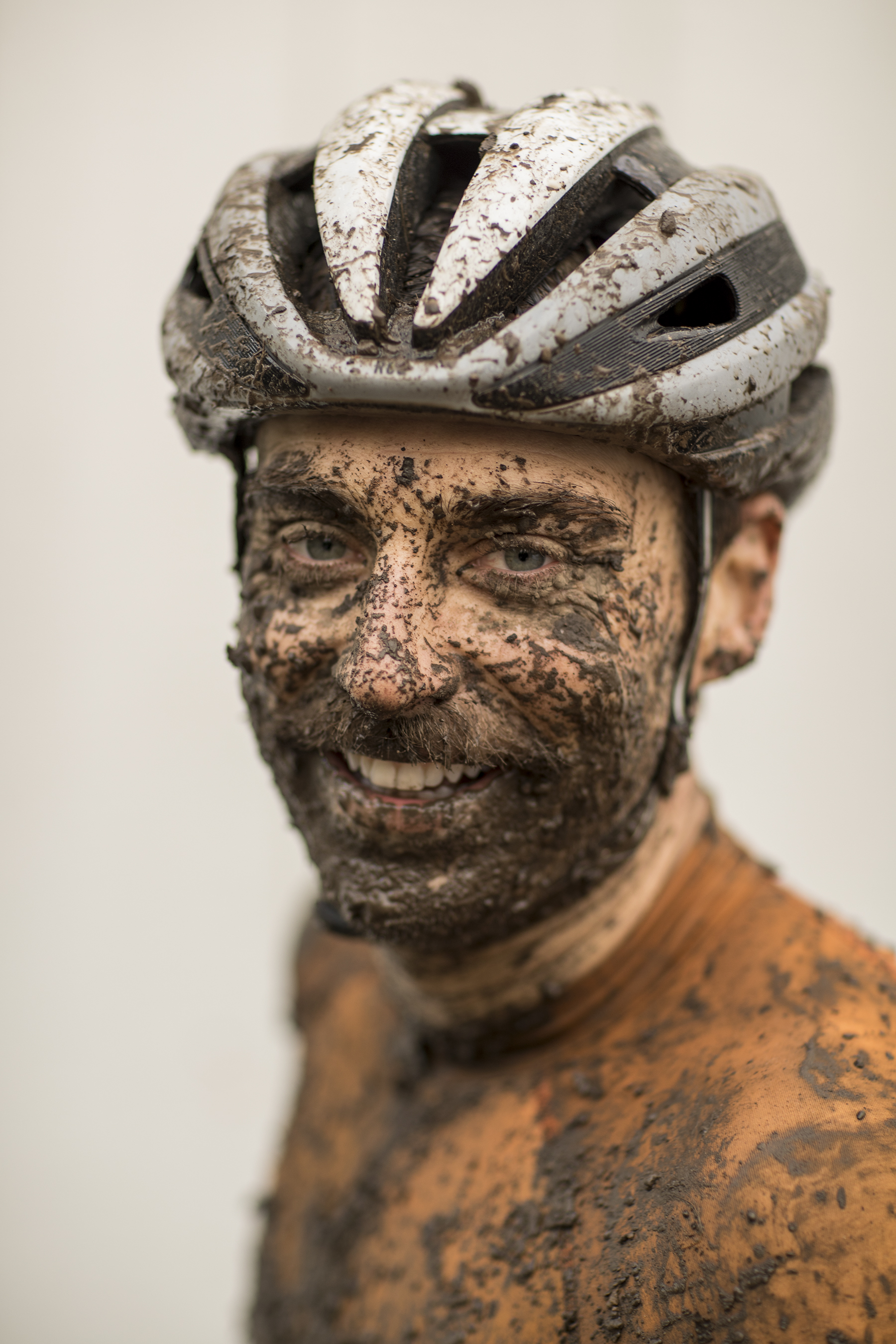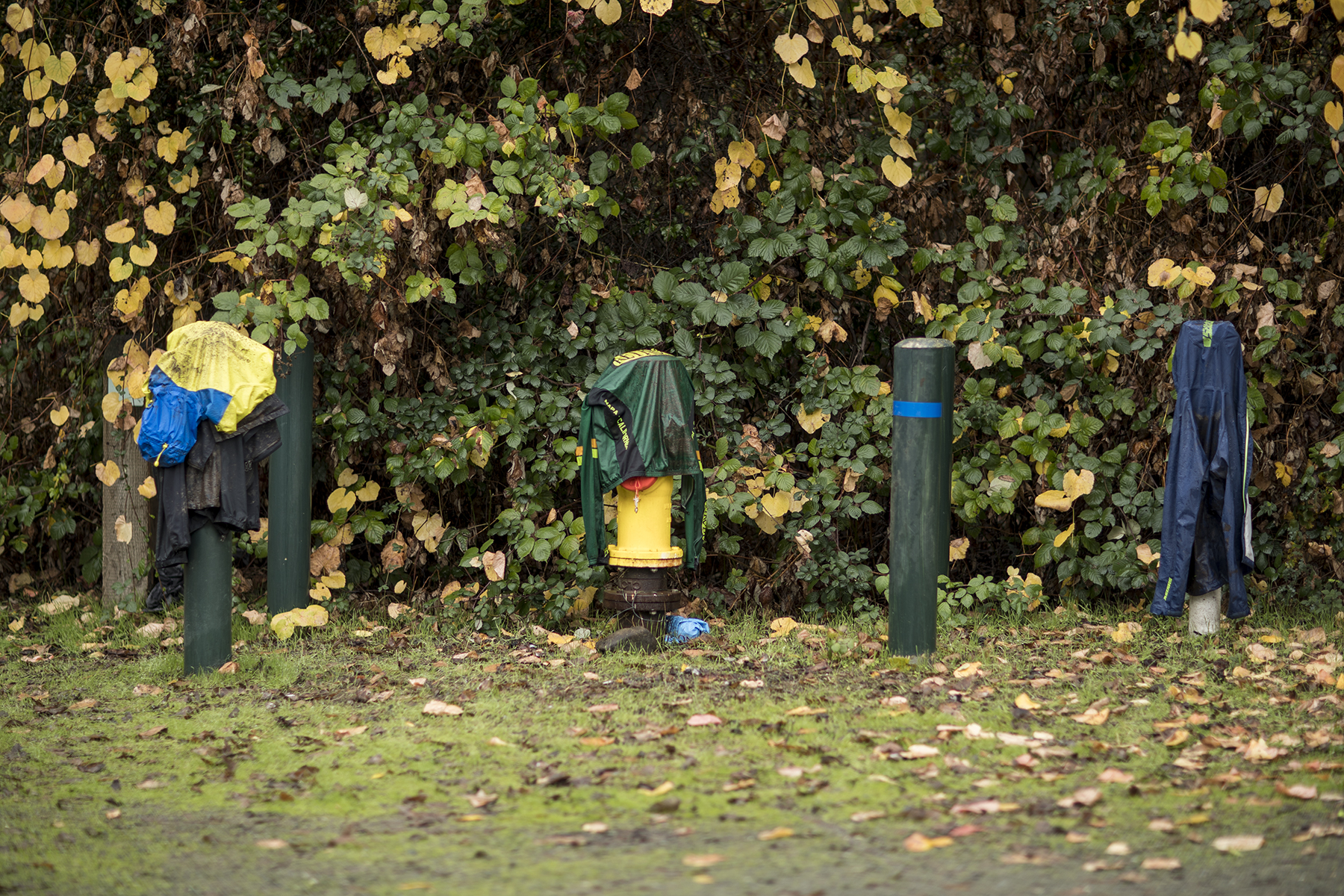 Makeshift laundry rack.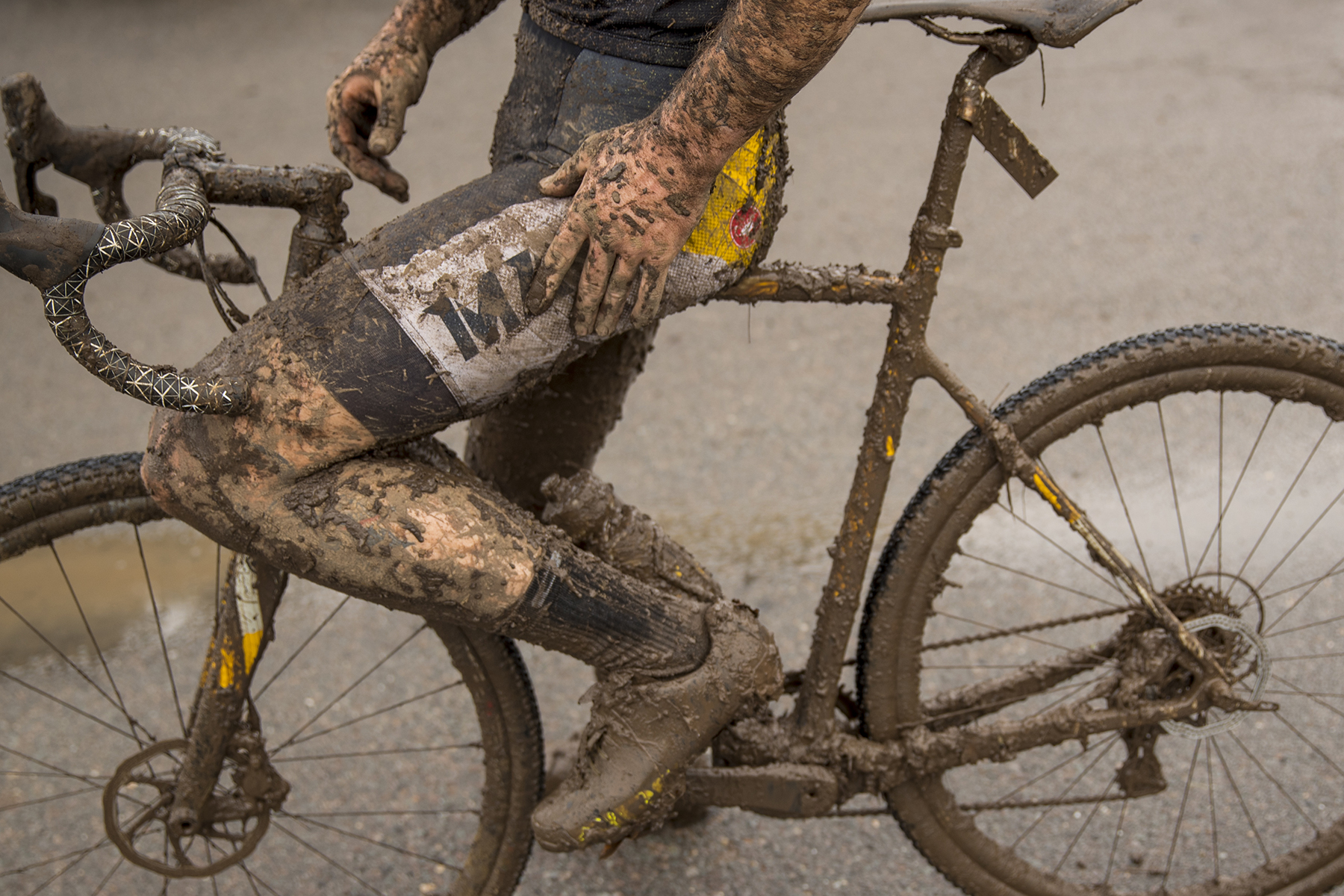 Dylan is new to racing geared bikes but is learning what all the cogs and levers do. This day may have been better suited for a single speed.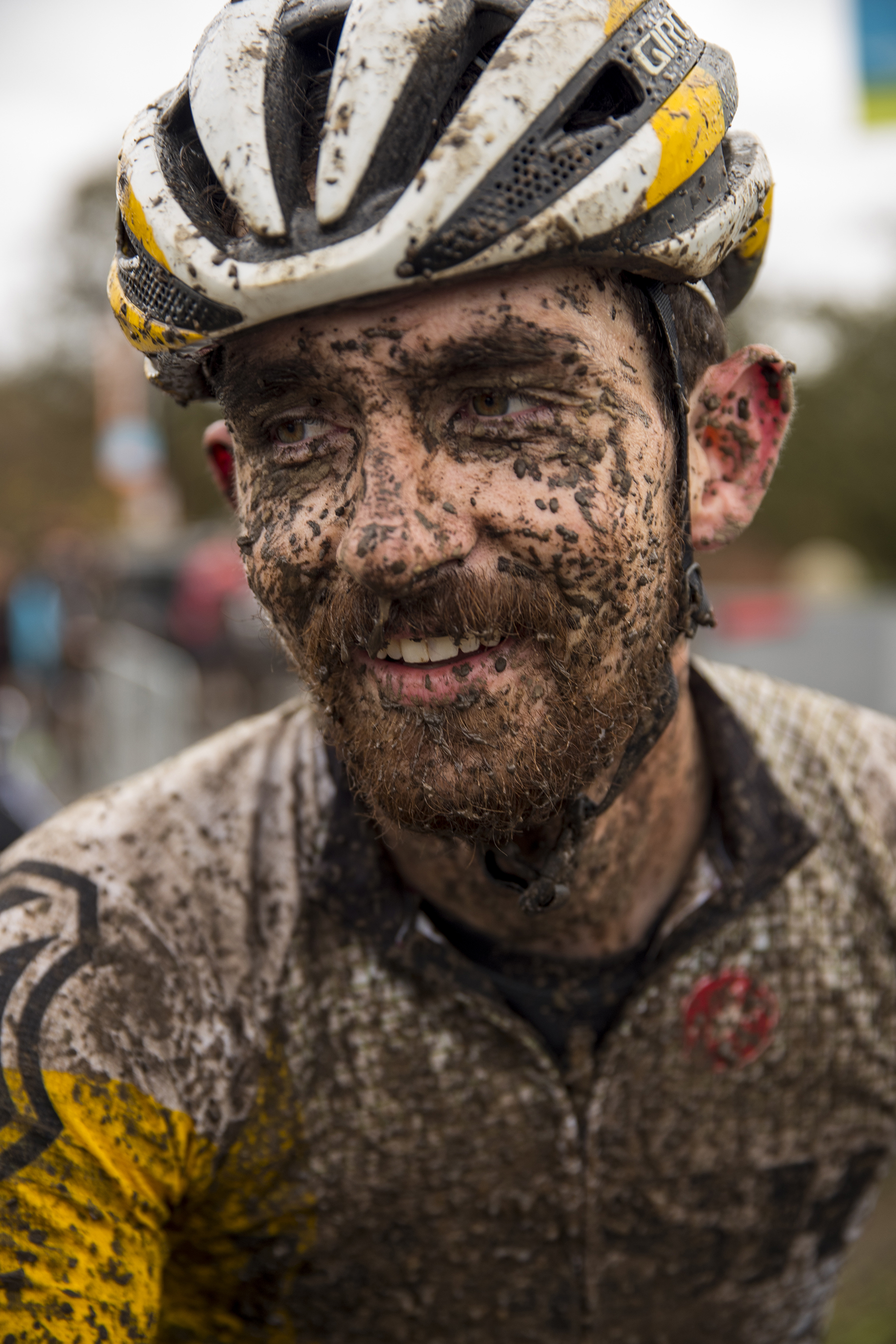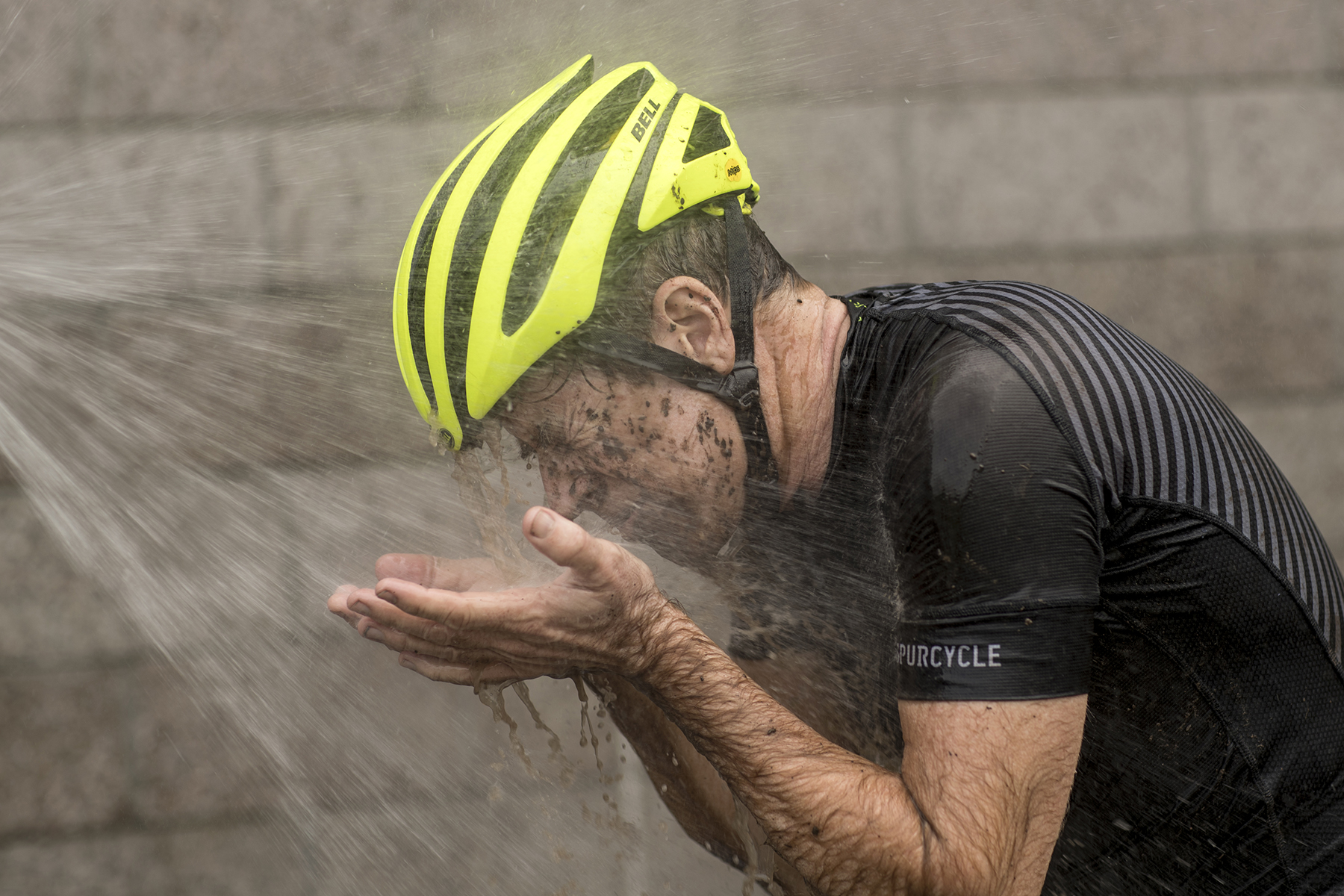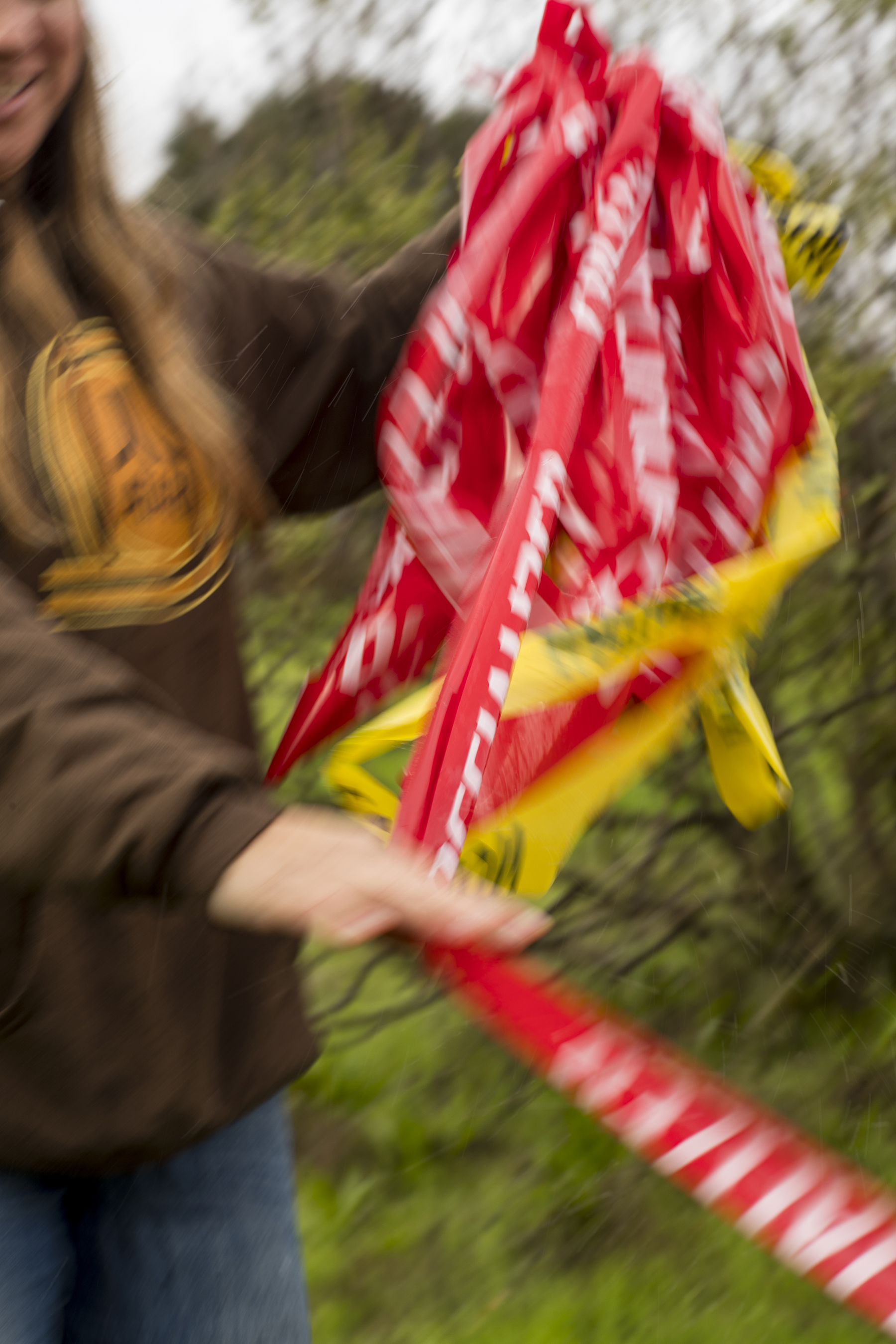 That's a wrap. Thank you CX Nation and Bike Monkey for making it happen and helping support the Junior program.
MM