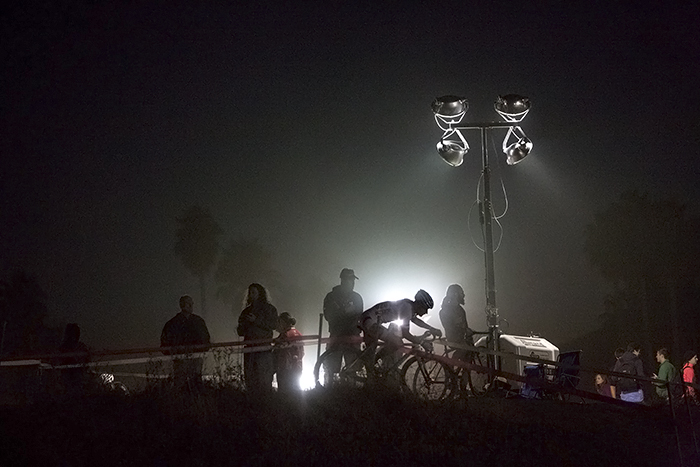 Saturday was the third stop for the Bay Area Super Prestige Series at Sierra Point. This event is always reminiscent of high school football games, with the local families out to ring bells for the local legends. This dust bowl played host for a full day and night of racing just south of San Francisco. Enclosed are some moments from the night races and our team's efforts from the line.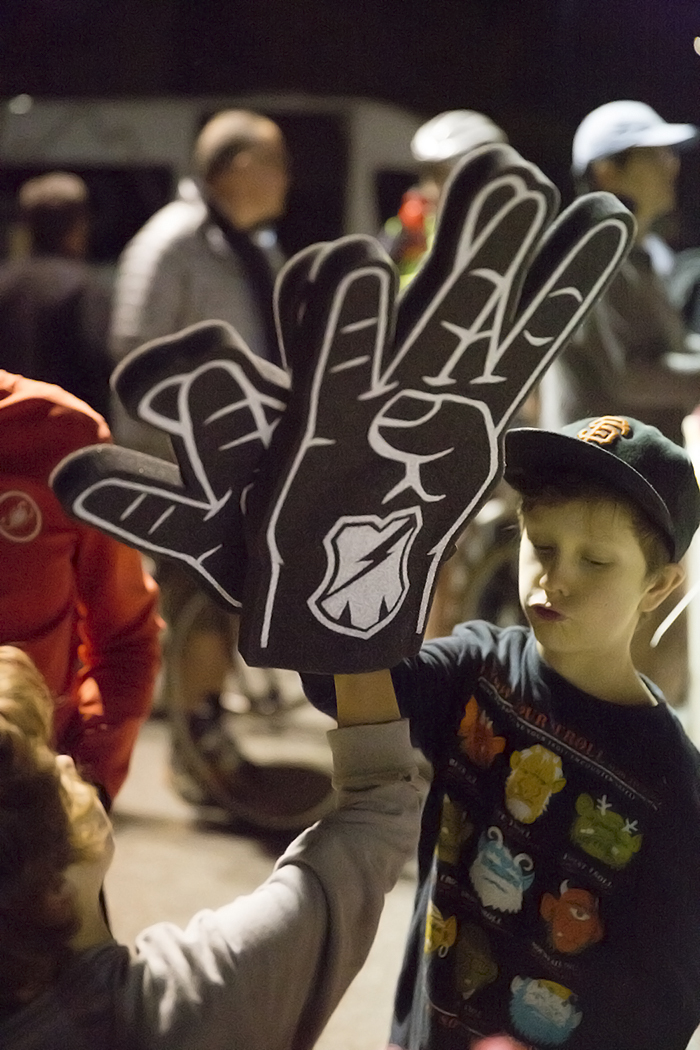 We love seeing the foam hands going home with kids. Hi5!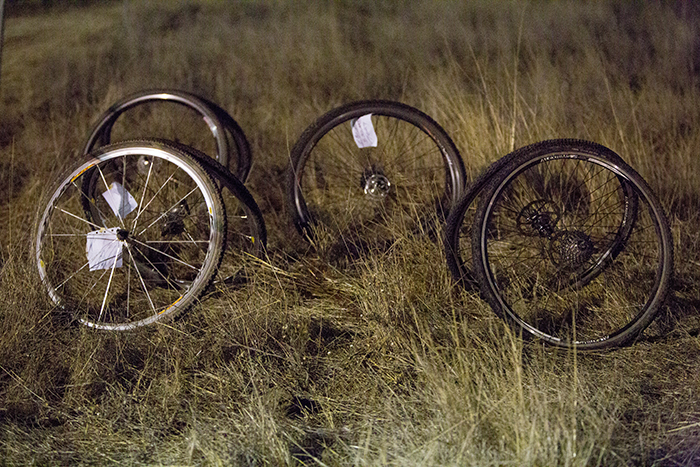 With a bumped-out course, pit wheels would come in handy throughout the night.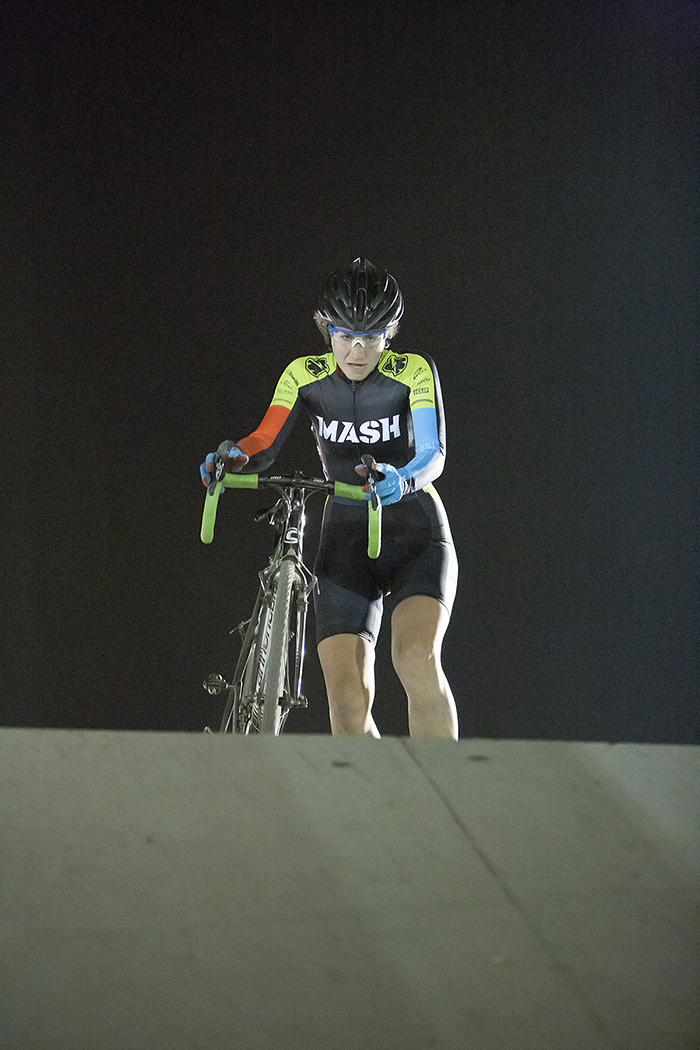 Friend of the shop, Chelsea Weidinger, is out for her first season of Cyclocross. She has won several of our allycat races for the women, so we're happy to help her move up on the cross bike.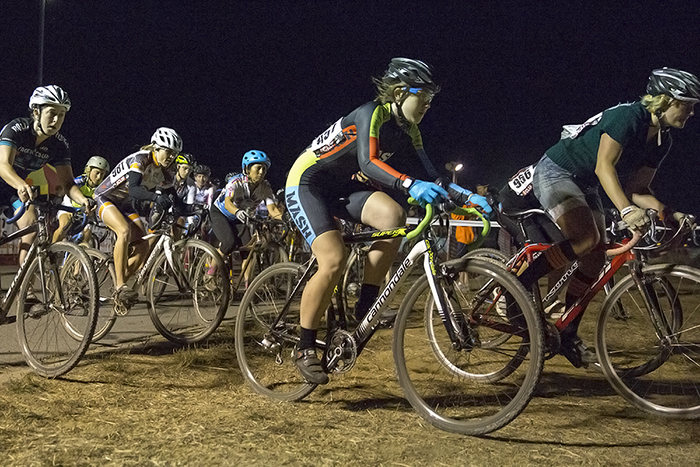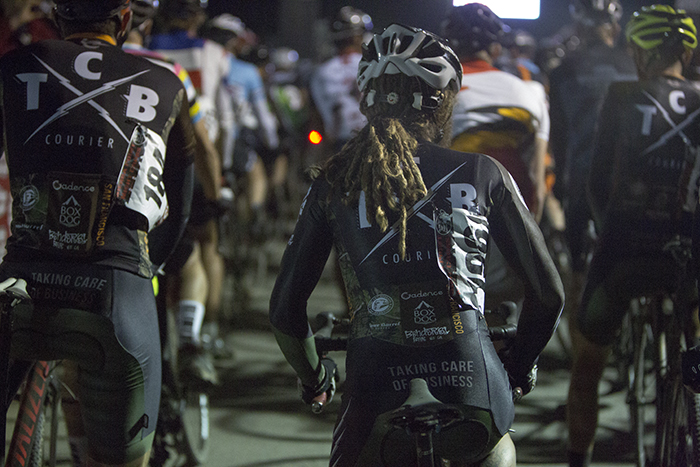 Bs ready? MOVE UP or reg earlier!! This system can be somewhat classist as those who can afford to preregister get called up for a better start on the grid than those who scrape it together the night of. It is what it is.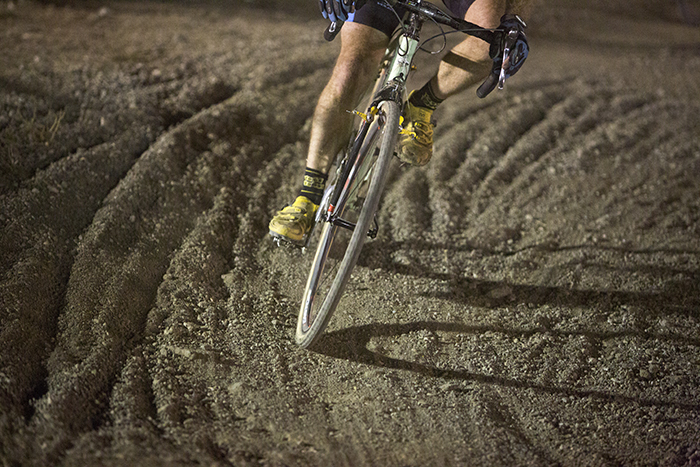 With no rain to speak of, these racers are getting better at negotiating thick, loose dirt and sand. And the rocks hiding underneath it all.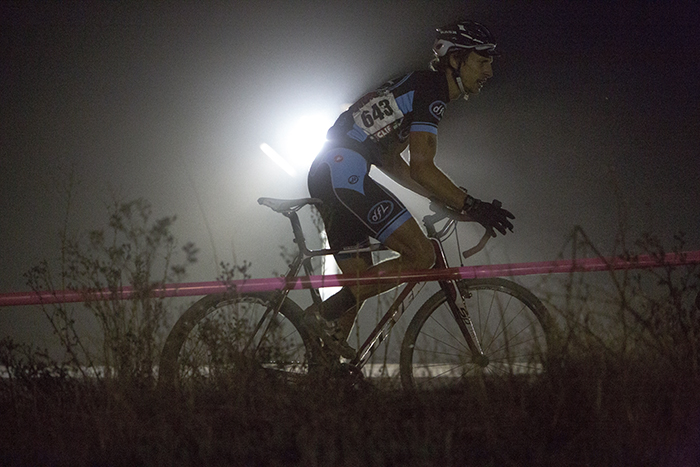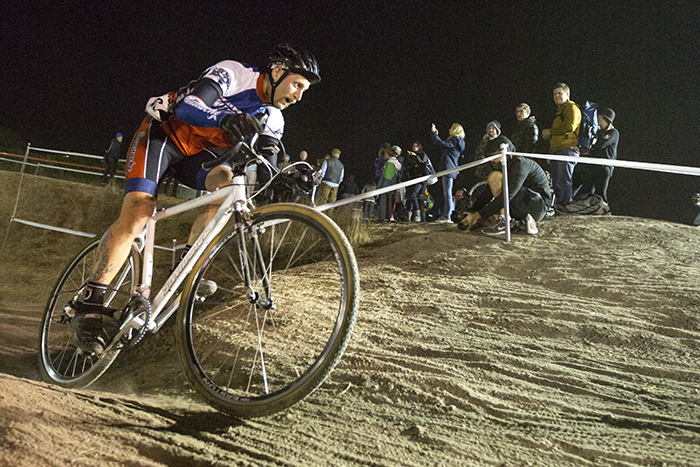 Kel stomped in the Bs with a second place finish on this night. Graduation day is near!
Andres of TCB Courier on the artificial run-up.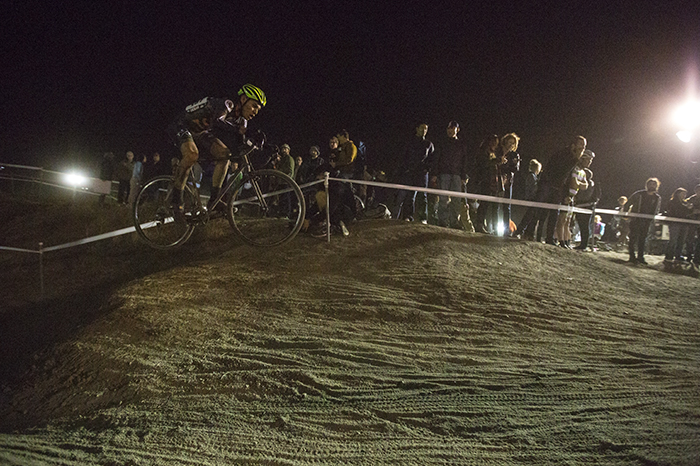 Ramon stokes the crowd by jumping into a loose, off-camber landing.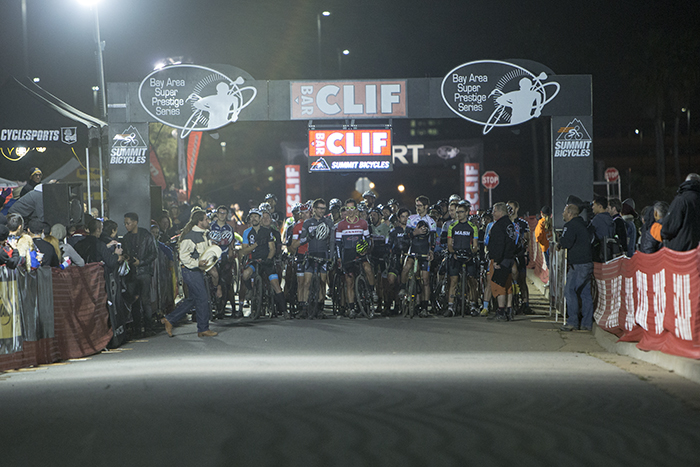 The main event. Lining up and showing respect for the veterans and America.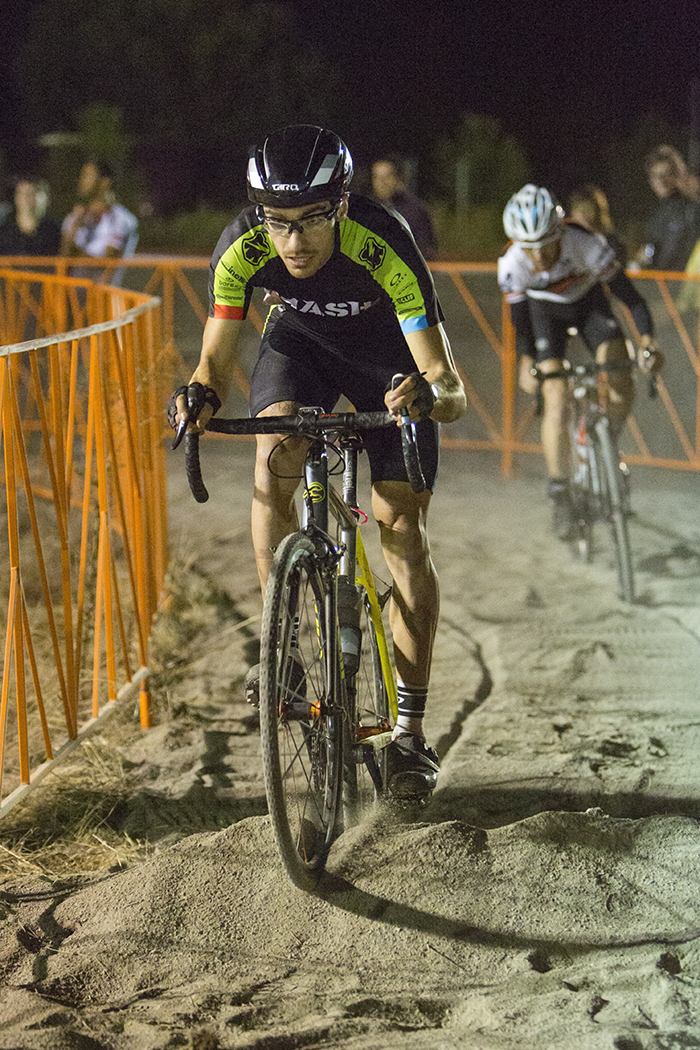 Walton took the holeshot and held on to the lead for the first few laps before settling in and rotating second and third wheel in the As.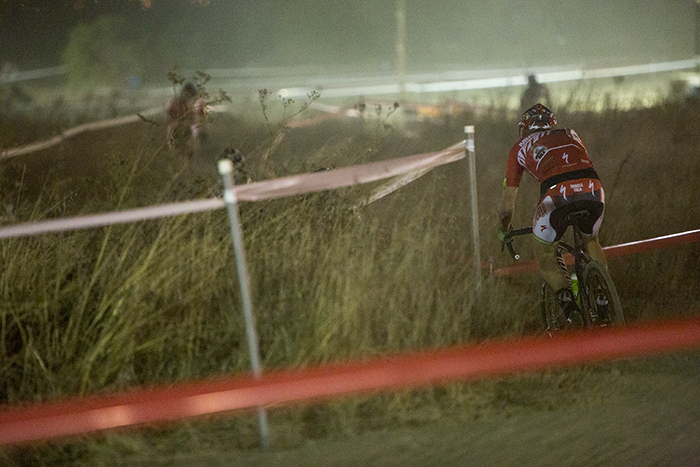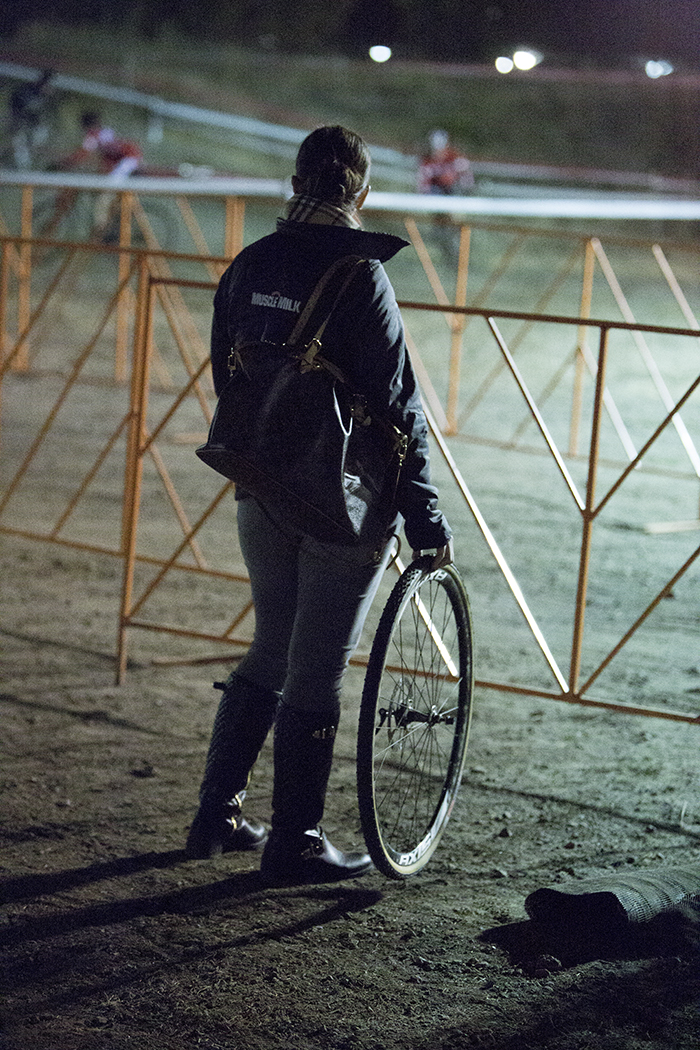 Awesome to see friends and loved ones out supporting their own.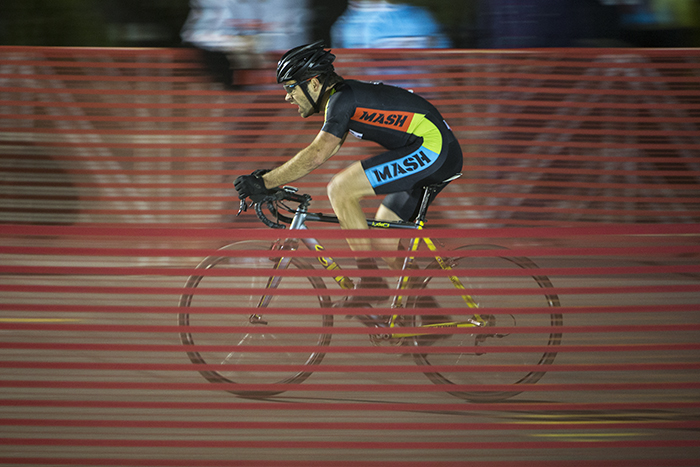 Rainier smashing, as he does.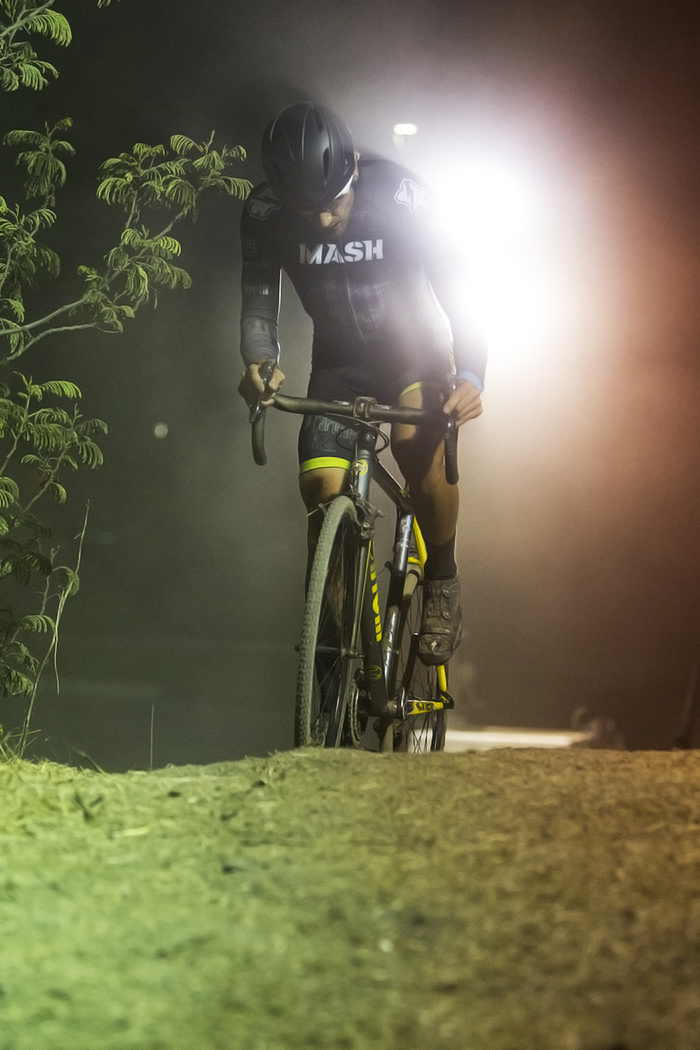 Derek Yarra climbing  the back section. He has been shooting more photos recently. You can follow him HERE. Derek, look how crazy the tungsten and arc vapor lights were going crazy together!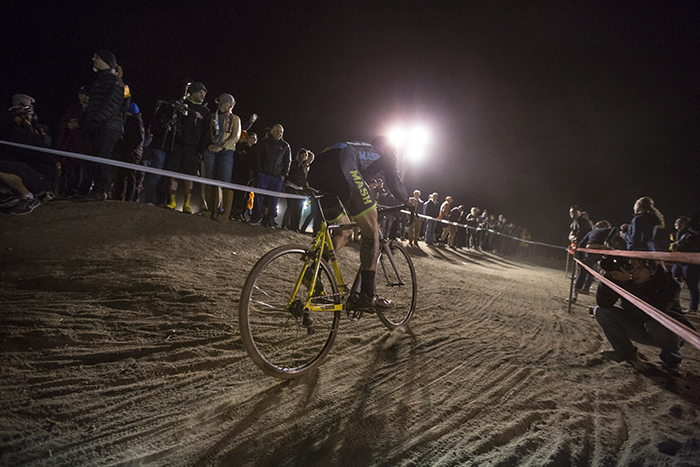 Derek stayed up front the entire night, finishing top ten for the evening.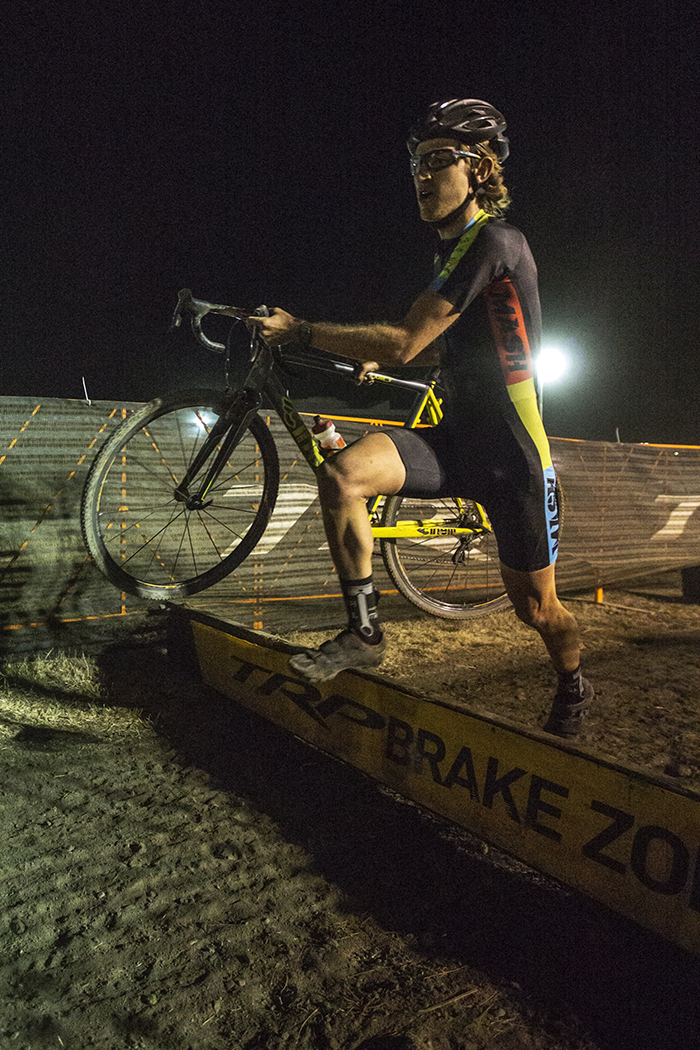 Kyle over the TRP Brake Zone barriers.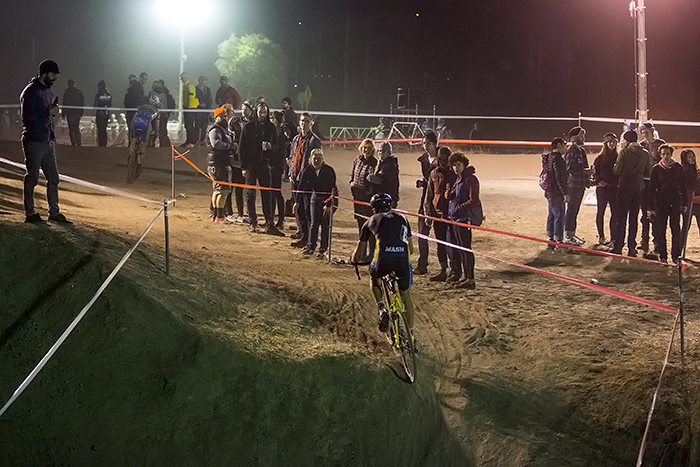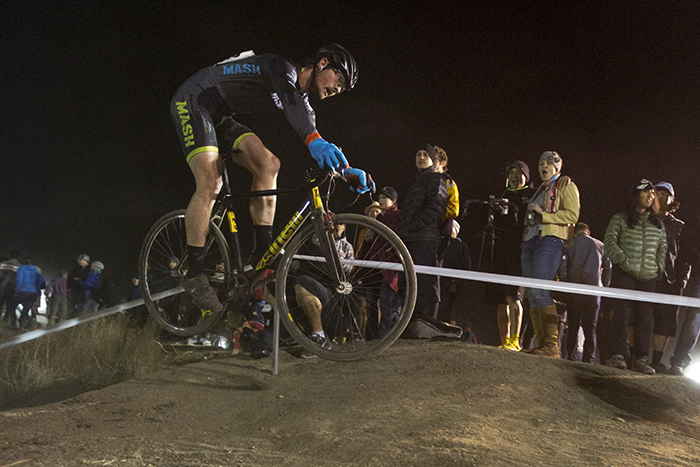 Dylan was not able to race with the Single Speed As, so he made the most of his one gear in the geared As.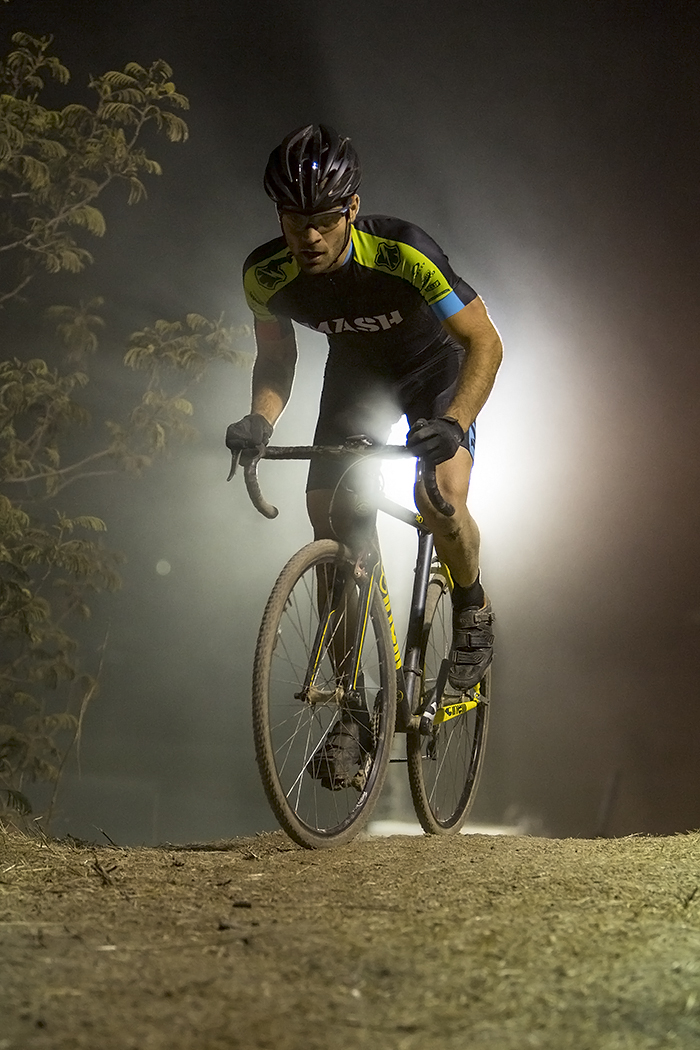 Rainier getting one for his "portfolio".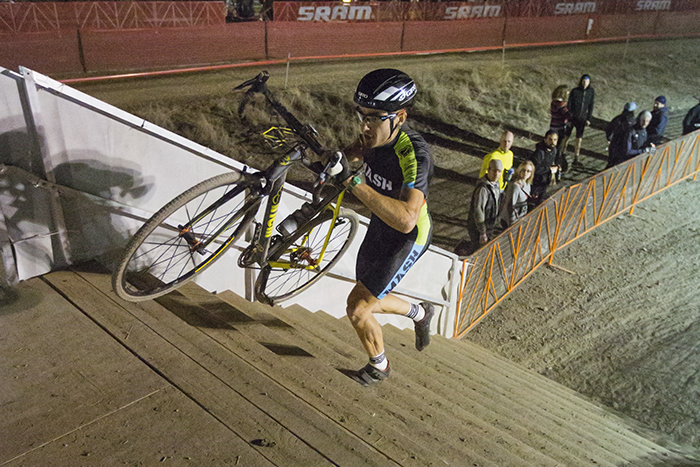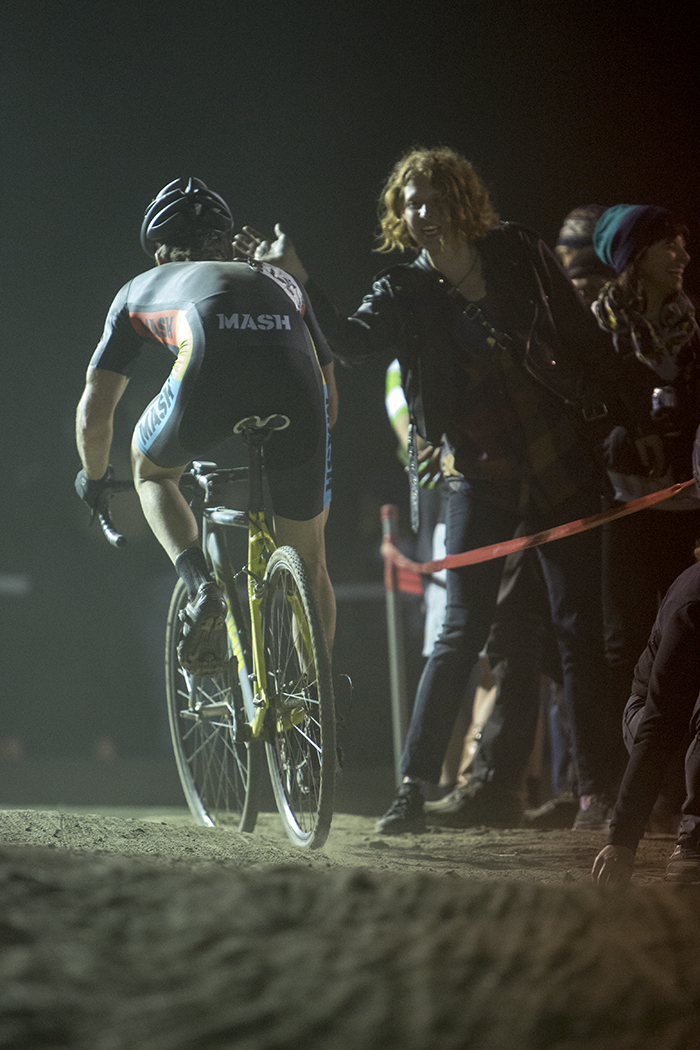 Hi5?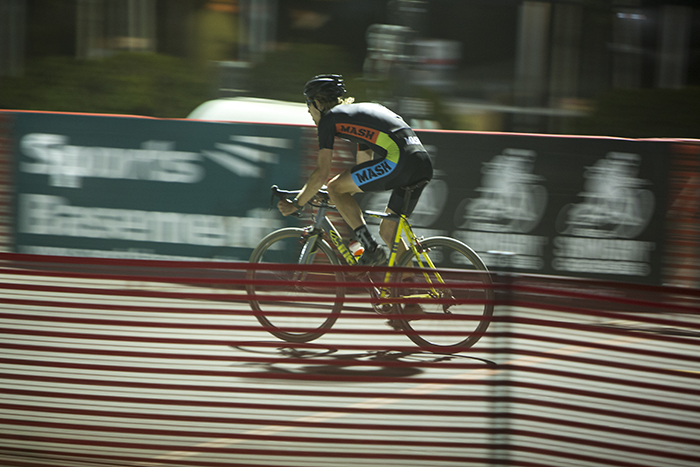 Kyle making up time on the final straight.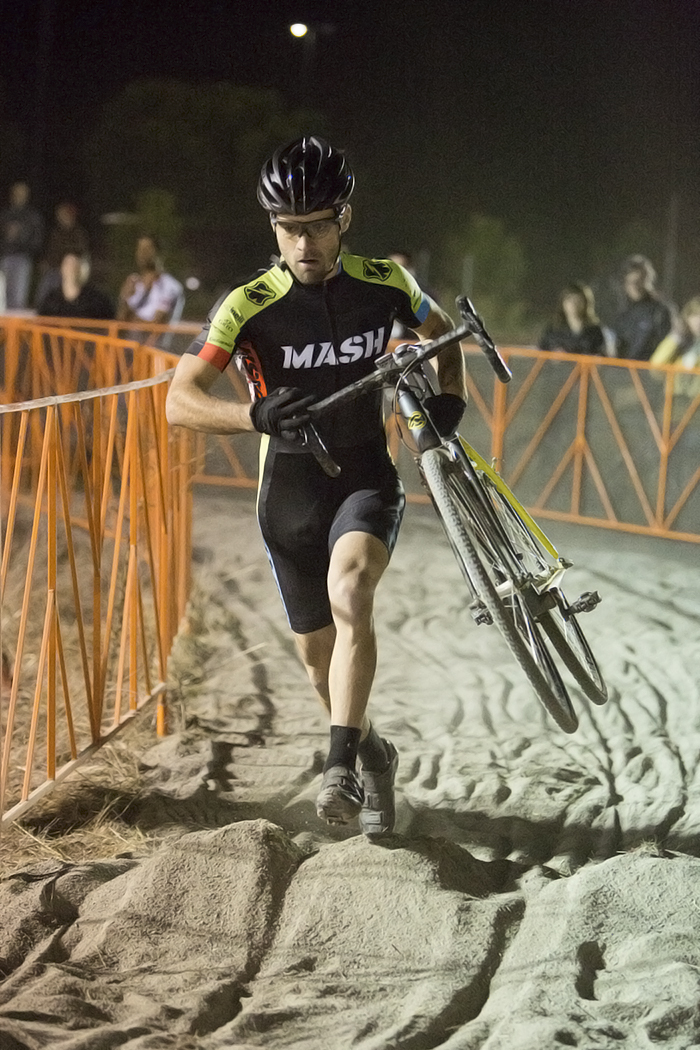 If you can't have mud by mid-November you get a truckload of sand to run through. It's not the same.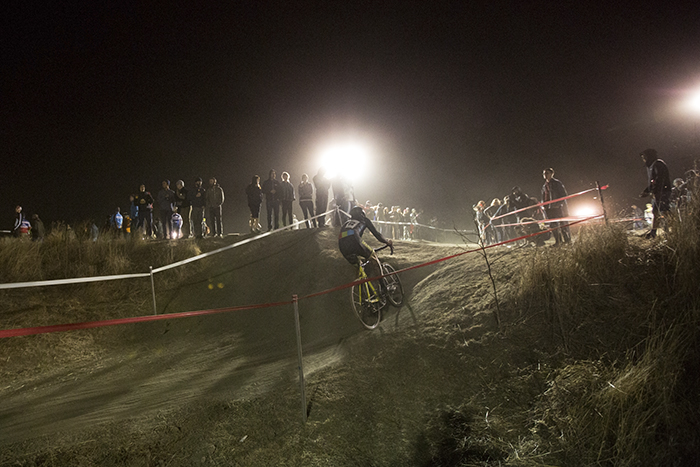 Derek winding up toward one of the better POVs for spectators.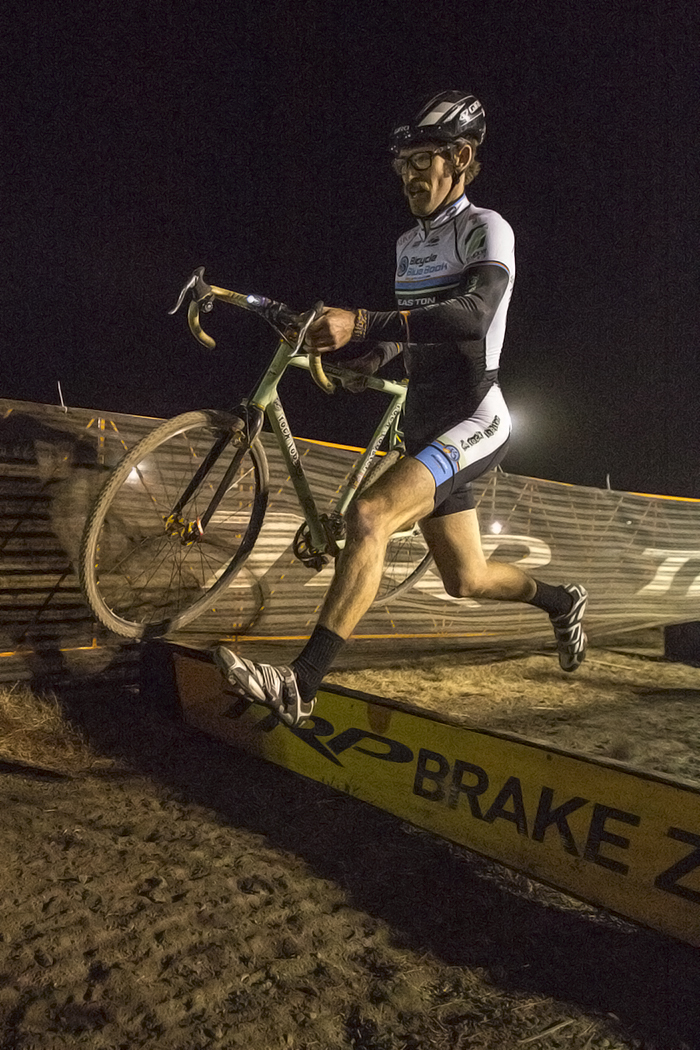 What can you say about Chapin? He broke free on the fifth lap and grew it out for the remainder of the race, on a single speed. He will be a major contender at the SSCXWC coming up in Philly.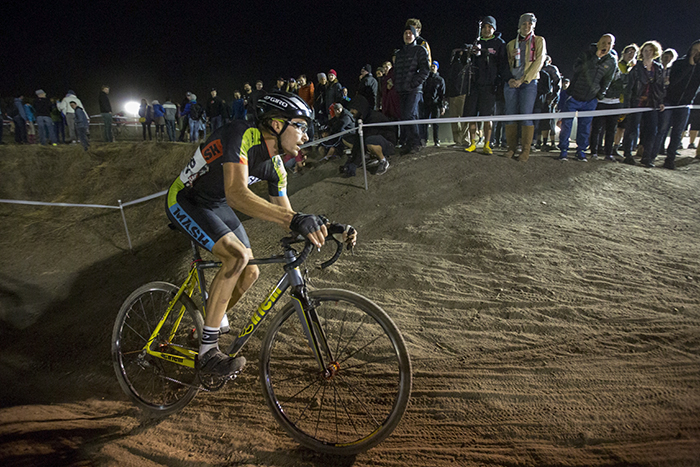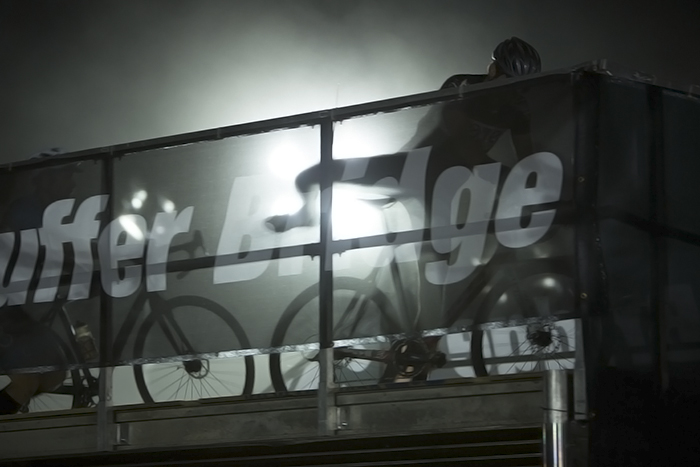 Suffer Bridge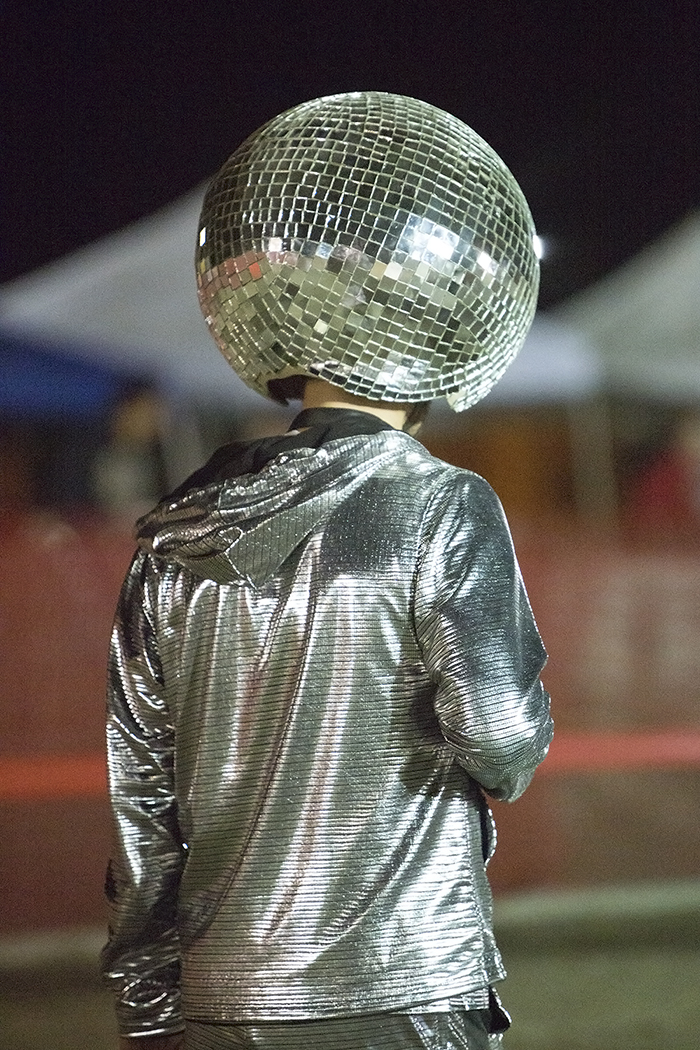 This guy has committed to keeping cross weird all season, with a matching race kit and spectating wardrobe change.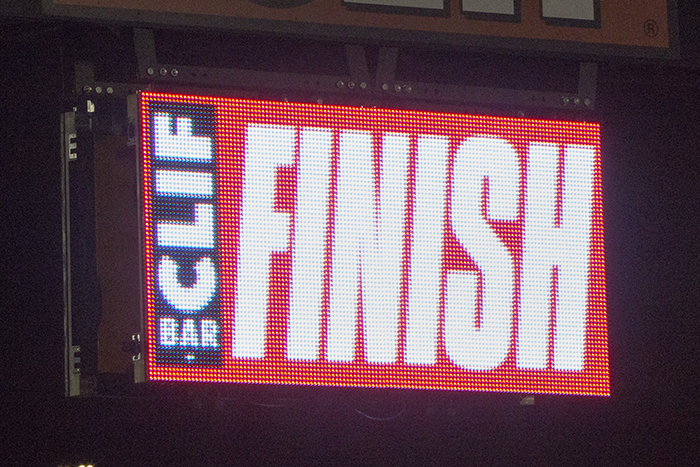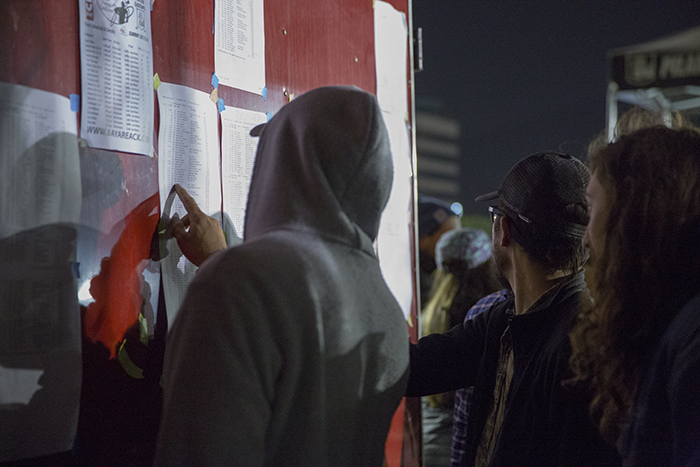 Results posted.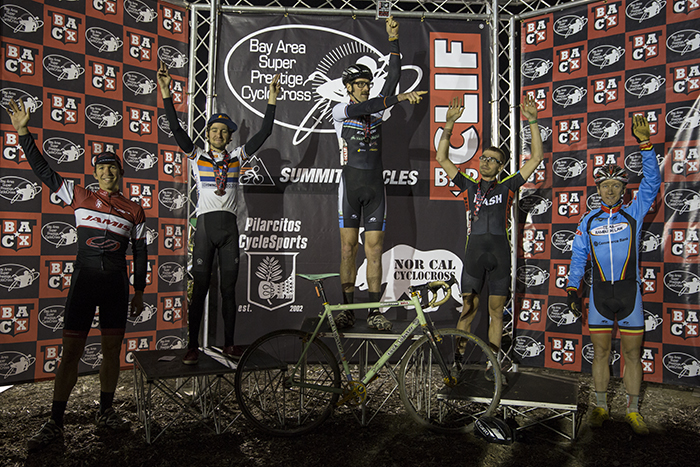 Walton in good company. He has been consistently in the top this season and is ramping up for Nationals in Boulder this January. Happy to see him putting his heart into this season.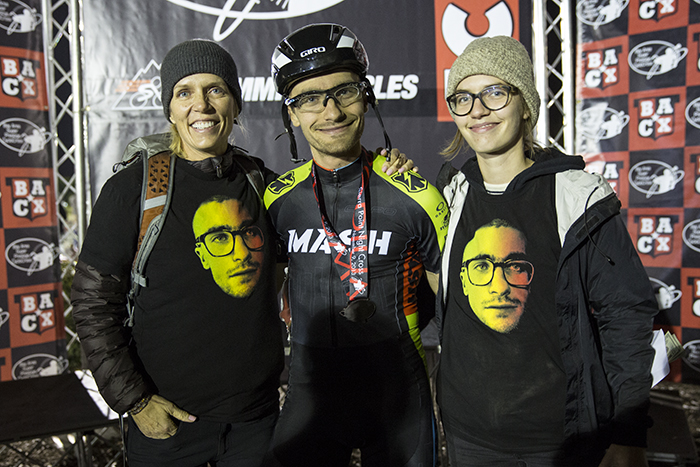 Ashley's mom was in town and was able to help make this awkward moment happen. Thanks for cheering for these guys!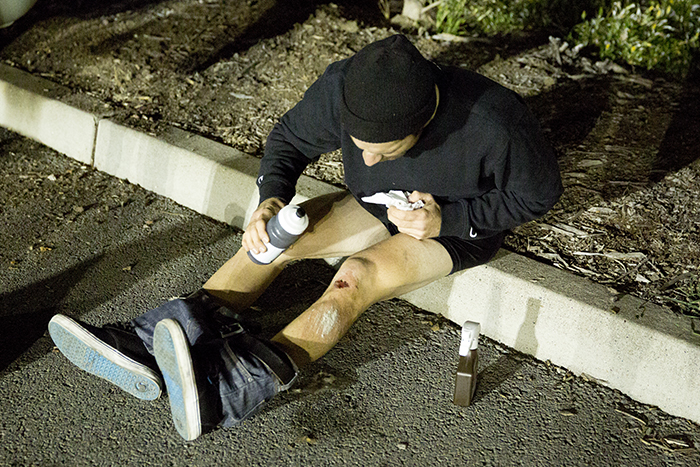 Rainier caught a barrier and some new scabs. Heal quick.
With several more races on the calendar this season the racers are getting into their groove. We look forward to the rest of the season and some rain sure would help us get into the spirit. RAIN DANCE RAVE NEXT WEEKEND?!
MM